We could all use a little more colour in our lives, so this month we asked you to submit your best Pink Pokémon themed AR photos. We got so many delightful images, that they actually inspired our theme for June which you can find at the bottom of the article. Enjoy!
Unedited Images
The below AR images have not been edited in any way.
'Showbiz Smoochum' by SPSx22, London.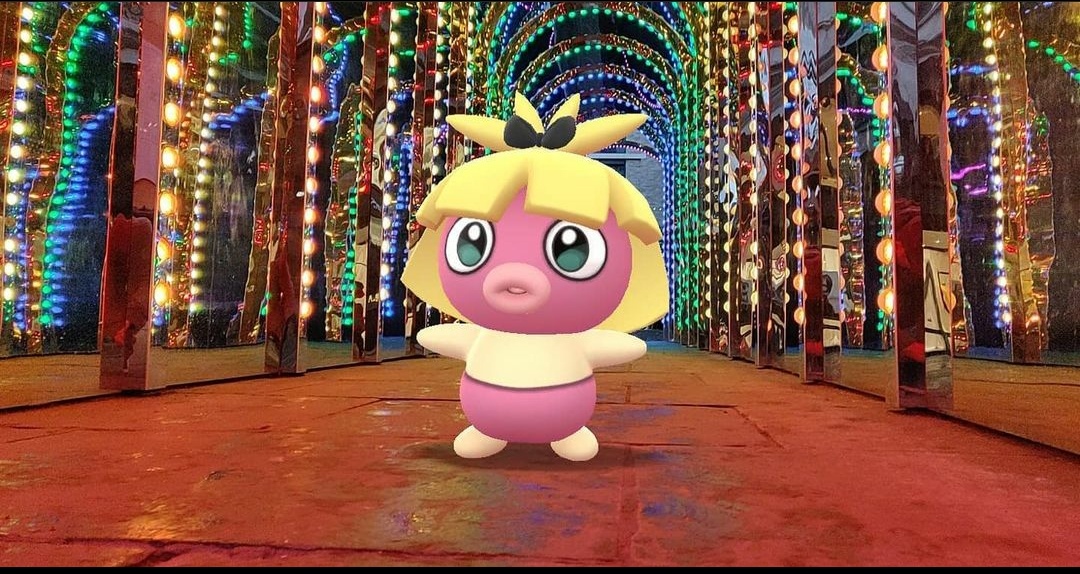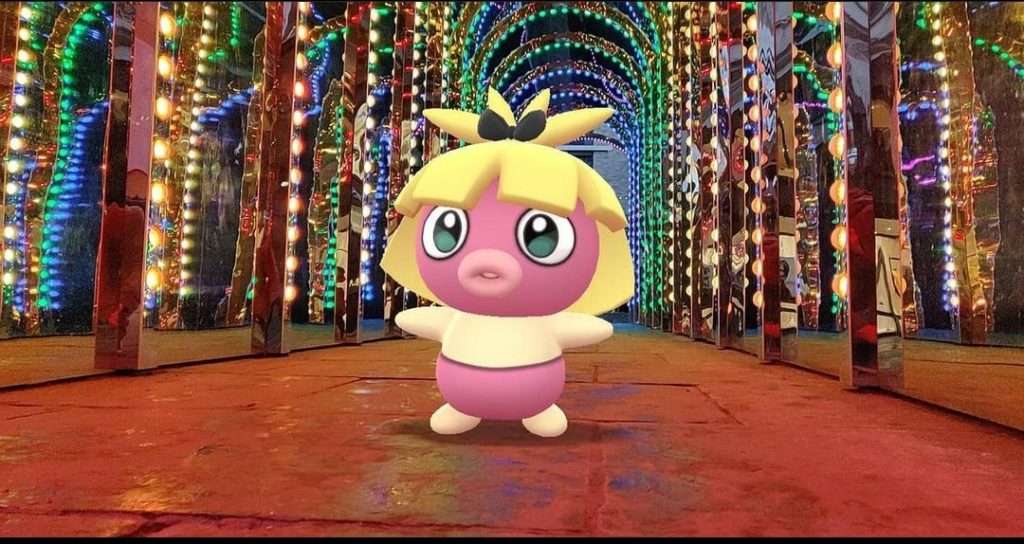 'Smoochum is ready for the big show tonight!!'
'When you visit.' by ずんだオレ, 牛天神北野神社.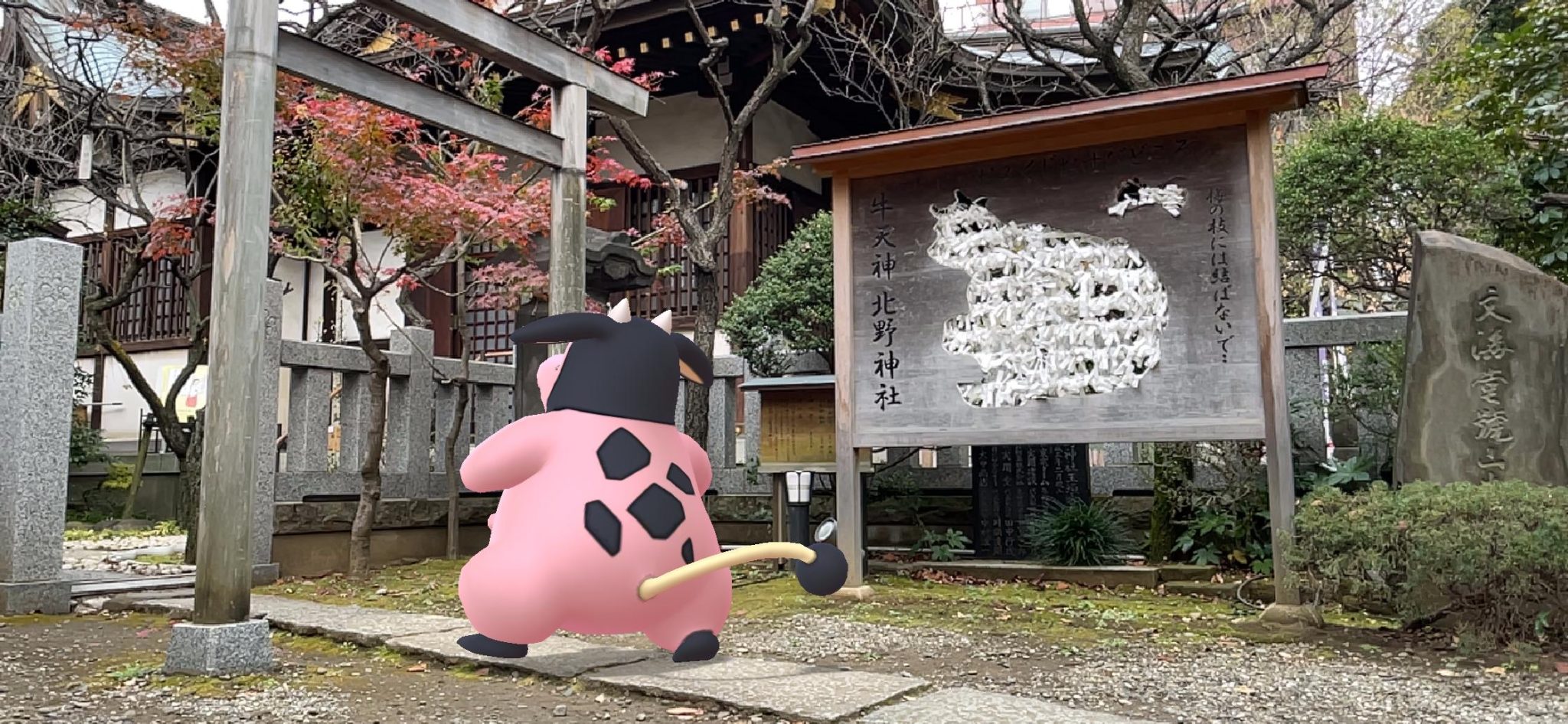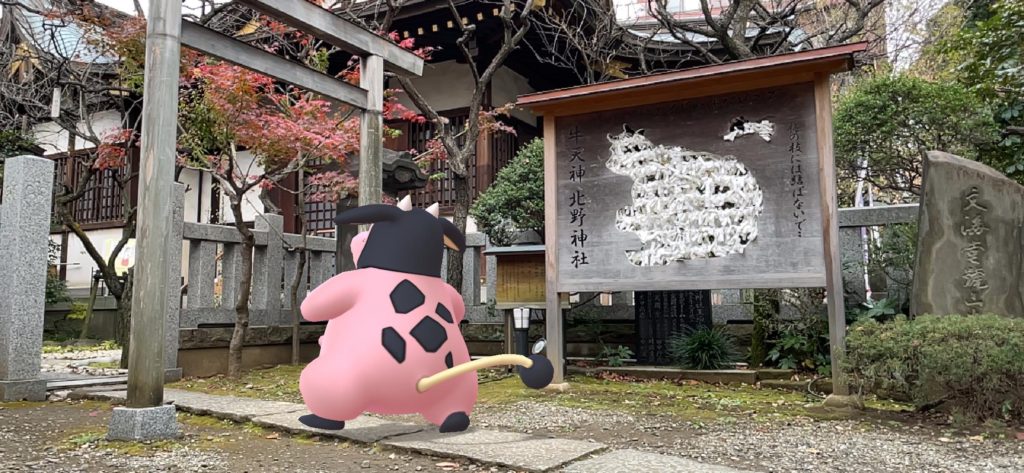 'Miltank when they visited the shrine.'
'Artistic' by CharlieNebulus, Fátima, Leiria, Portugal.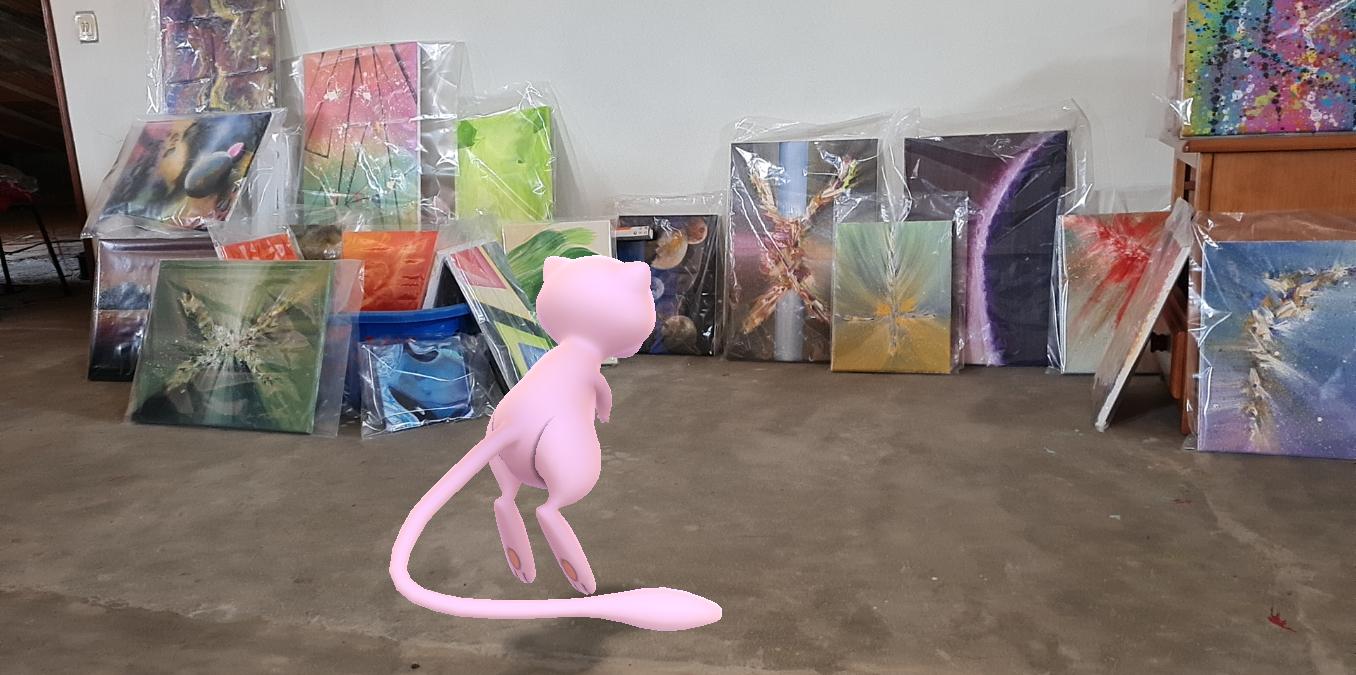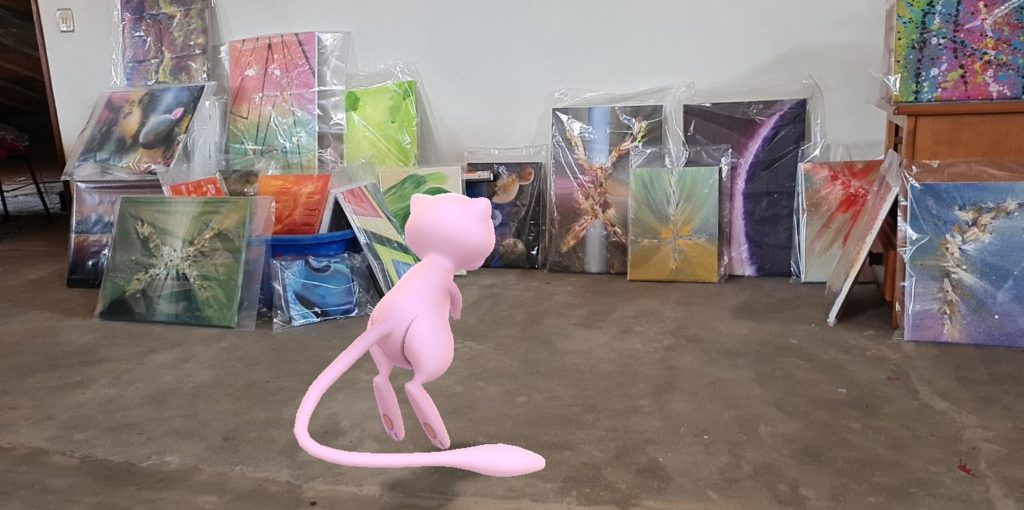 'A Mew who likes art. I caught him admiring the works of art by an unknown painter. '
'Wild as Pink' by Vincent Rafael, Calamba Laguna, Philippines.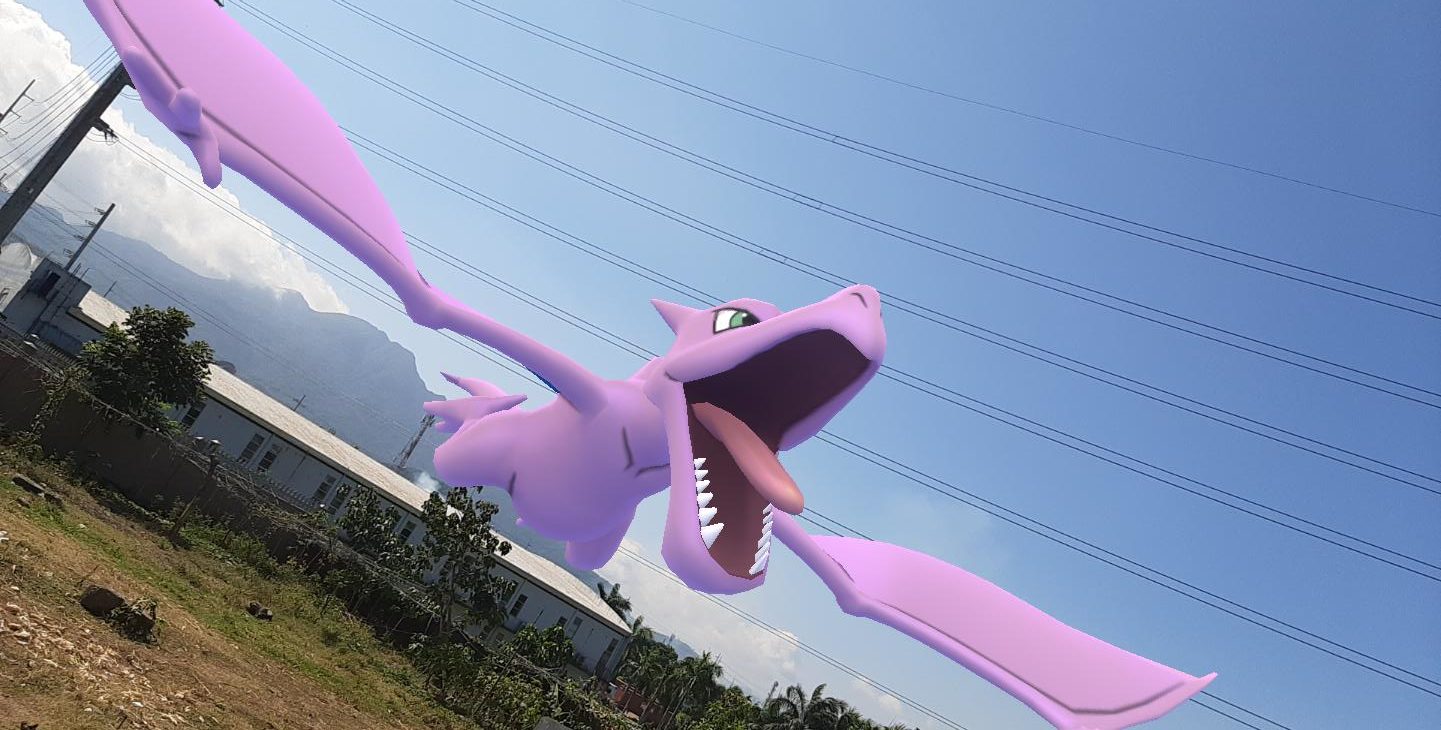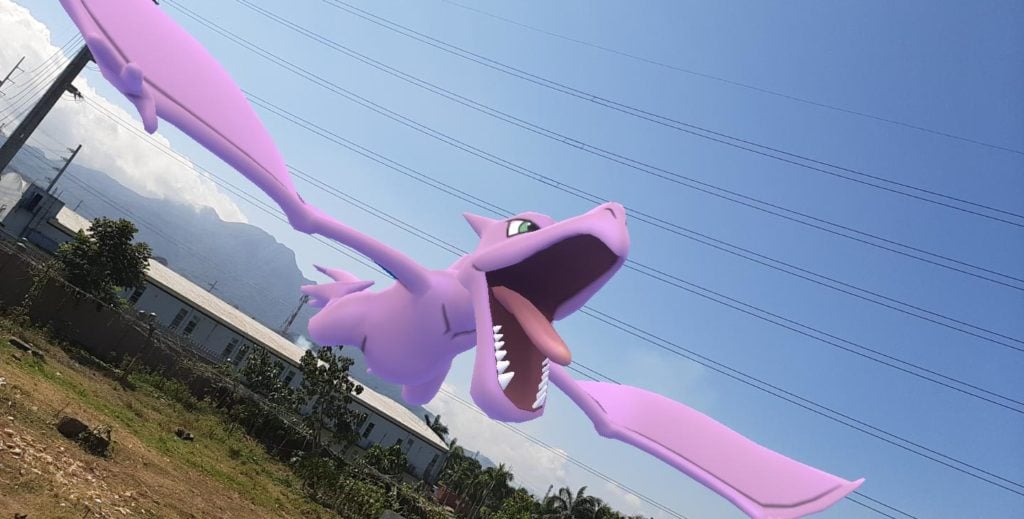 'There's a wild side of Nature that suits in our eyes, seeing them are so majestic and pretty as pink.'
'Right at Home' by Feresk, Cebu City, Cebu, Philippines.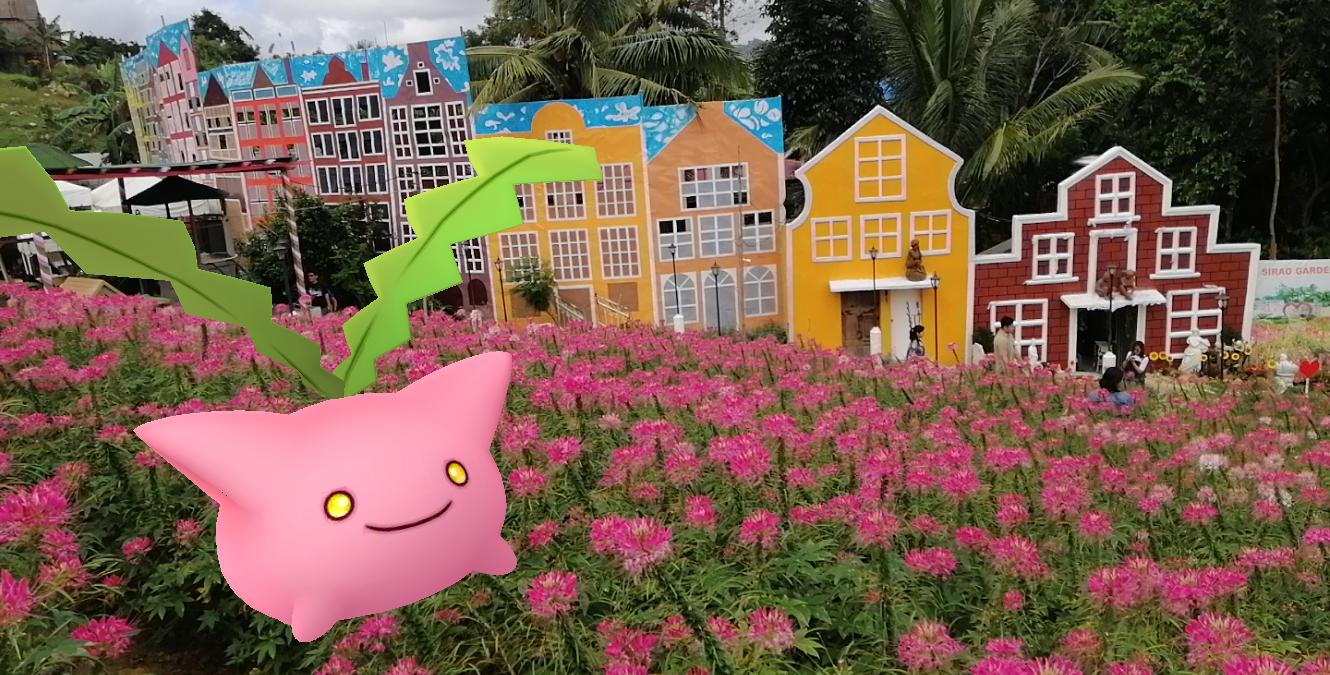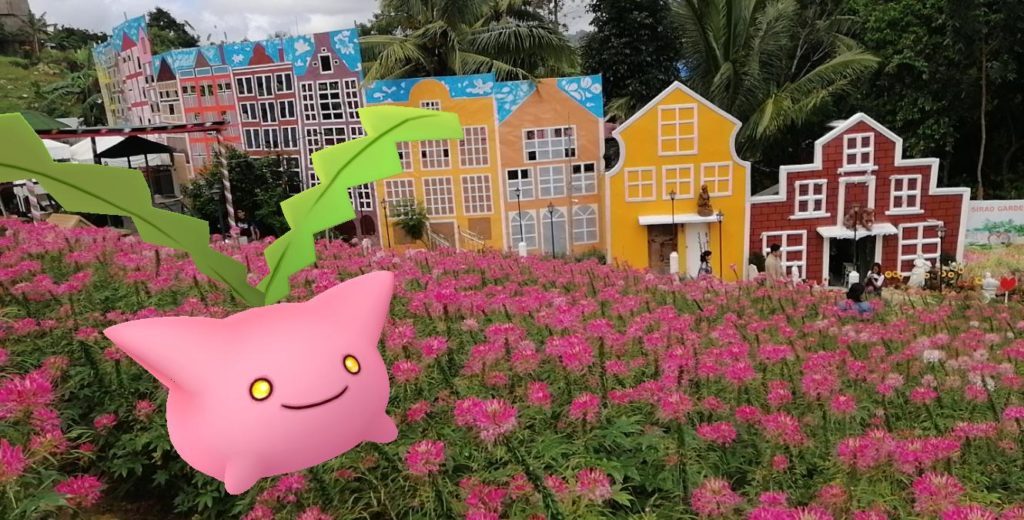 'I brought my Hoppip to our local garden in the mountains, and it felt right at home when we came to this huge bed of pink flowers!'
'Me Me Me!!' by SPSx22, Essex.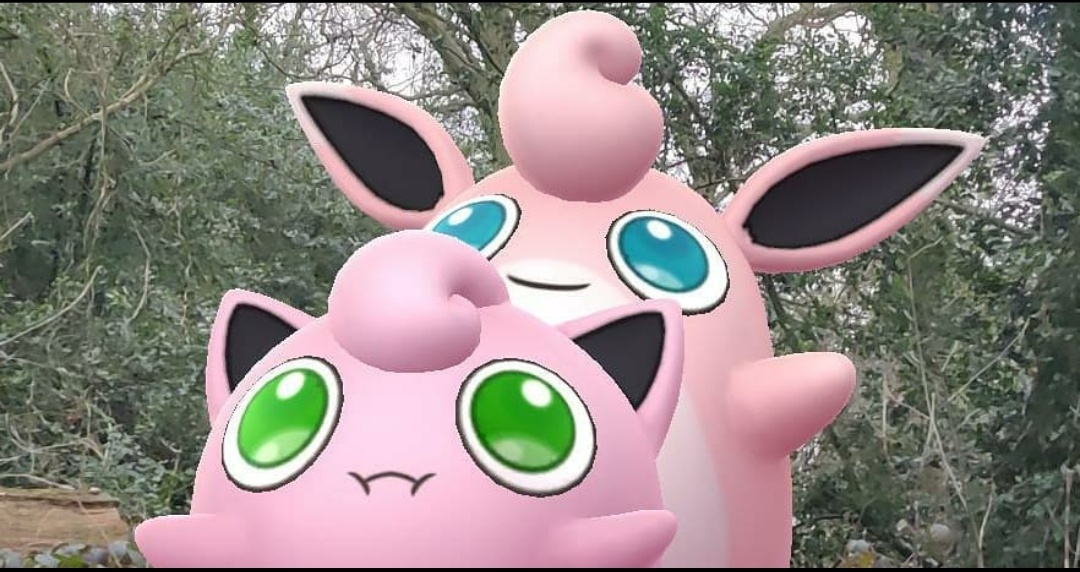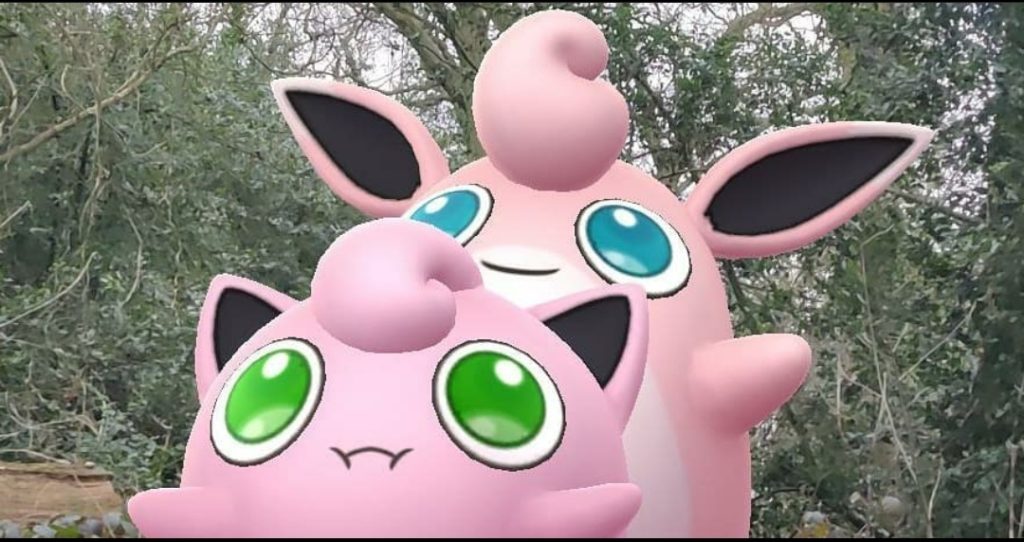 'A rare wild Wigglytuff appeared and seemed willing to be photographed, result! What's this? A jealous Jigglypuff has come to steal the limelight!!'
'How beautiful the tulips are!' by ACE📸, Tokyo, Japan.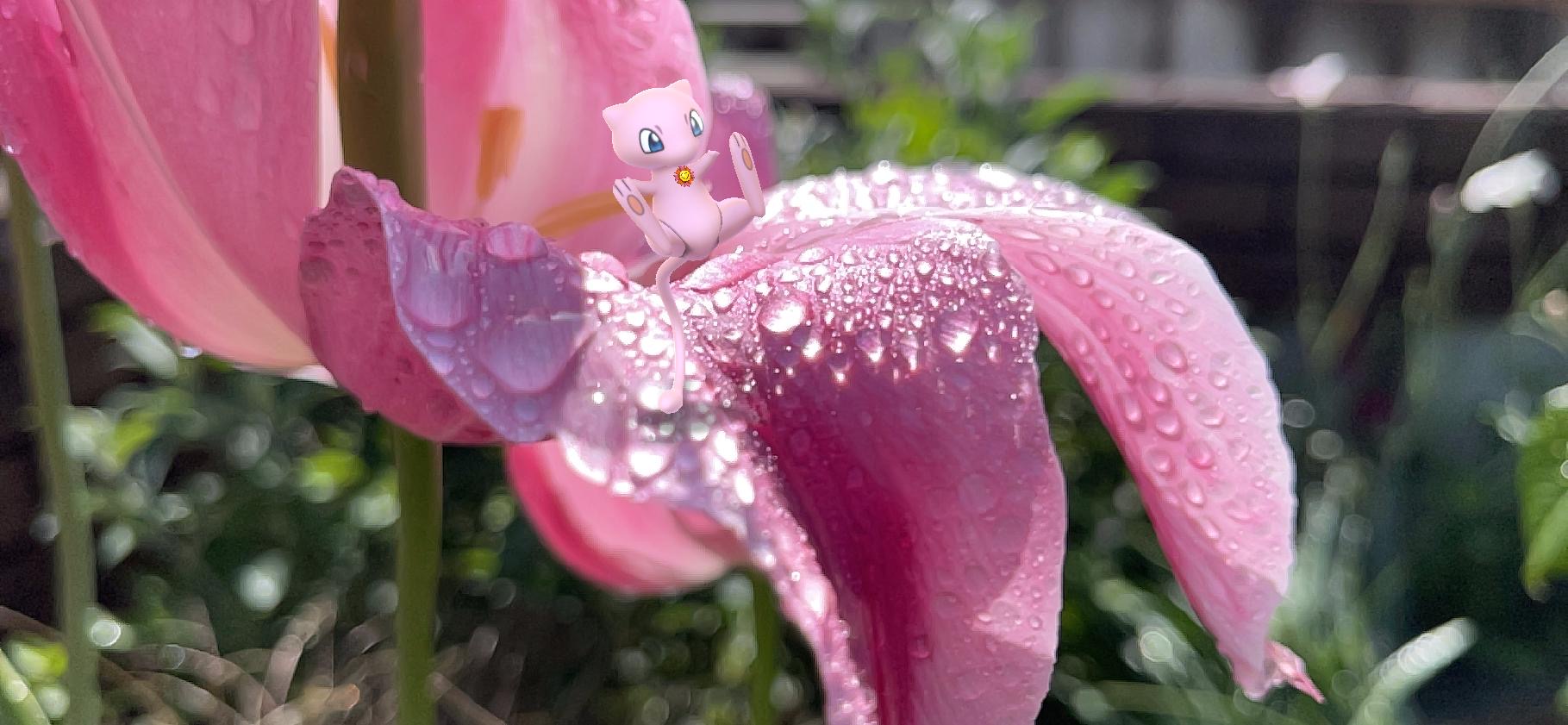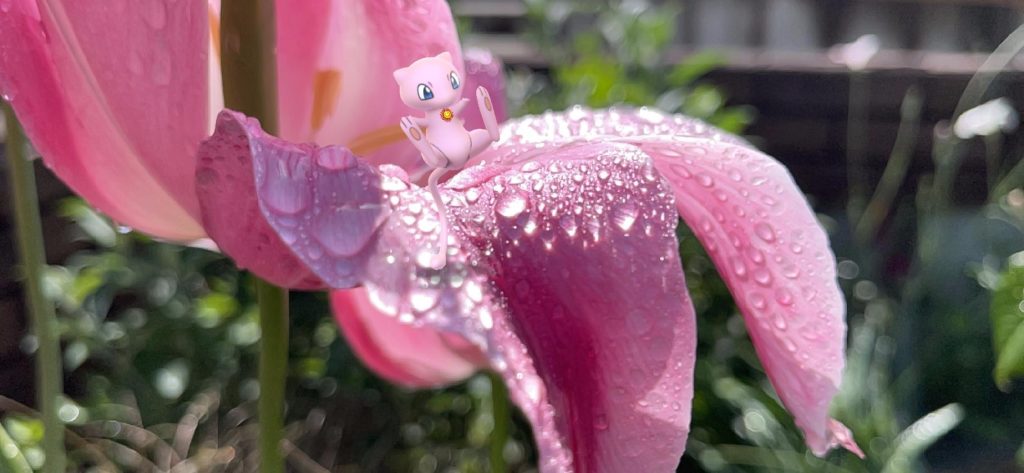 'The tulips have come out beautifully'
'Celebration Celebi' by growlithegirl, Matlock.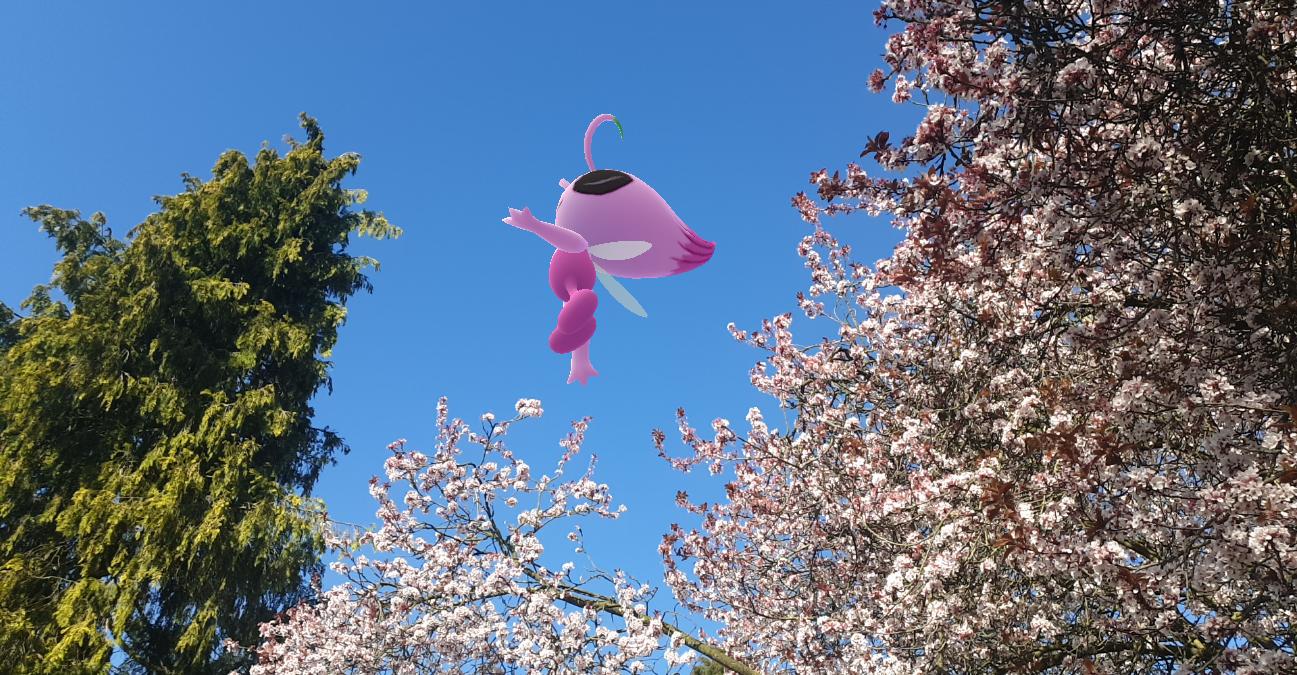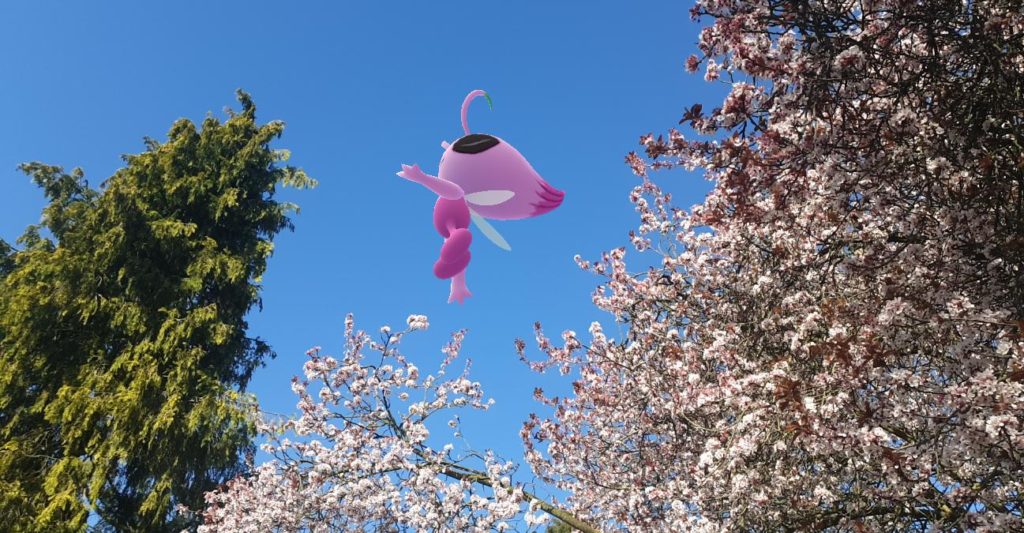 'Shiny Celebi is one of my favourite Pokémon to photograph! It's so pretty in pink!'
'neon' by ずんだオレ, Shibuya.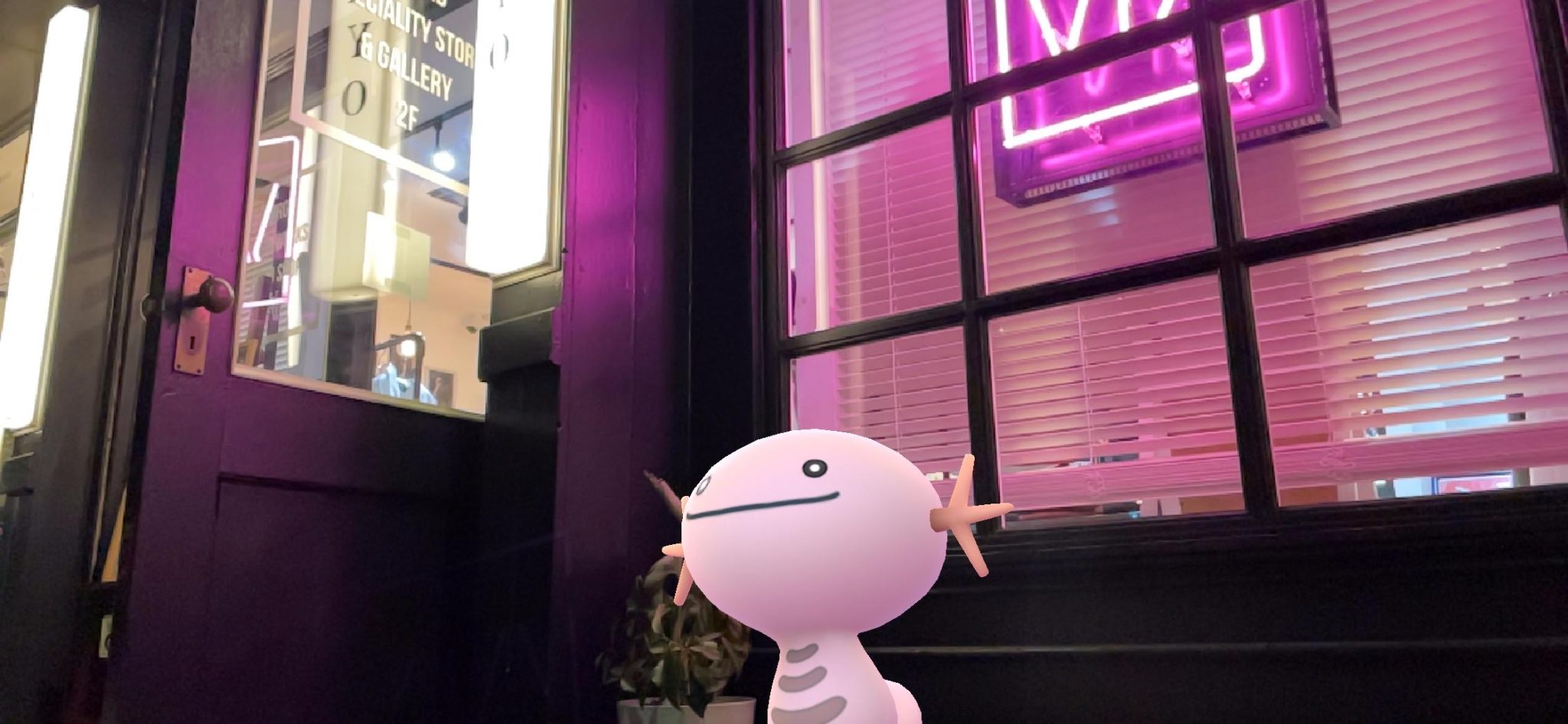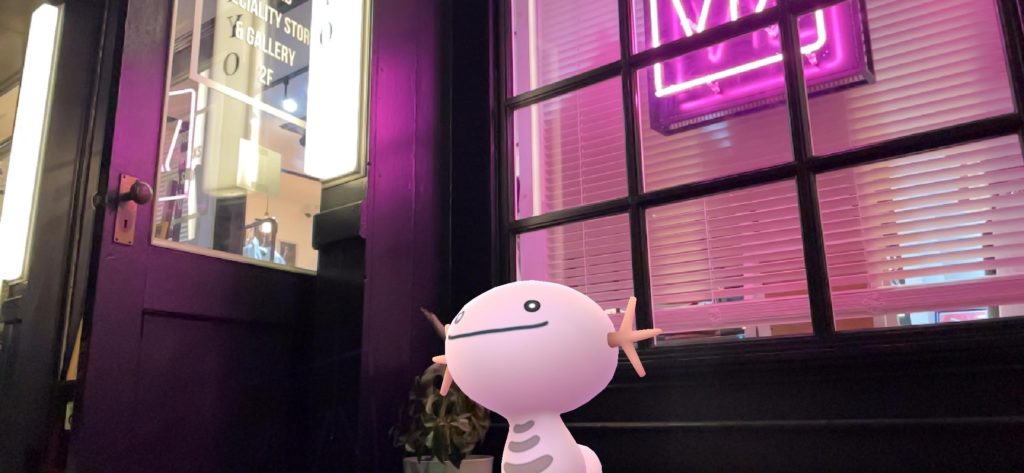 'with neon wooper'
By ezra.vox, New York, USA.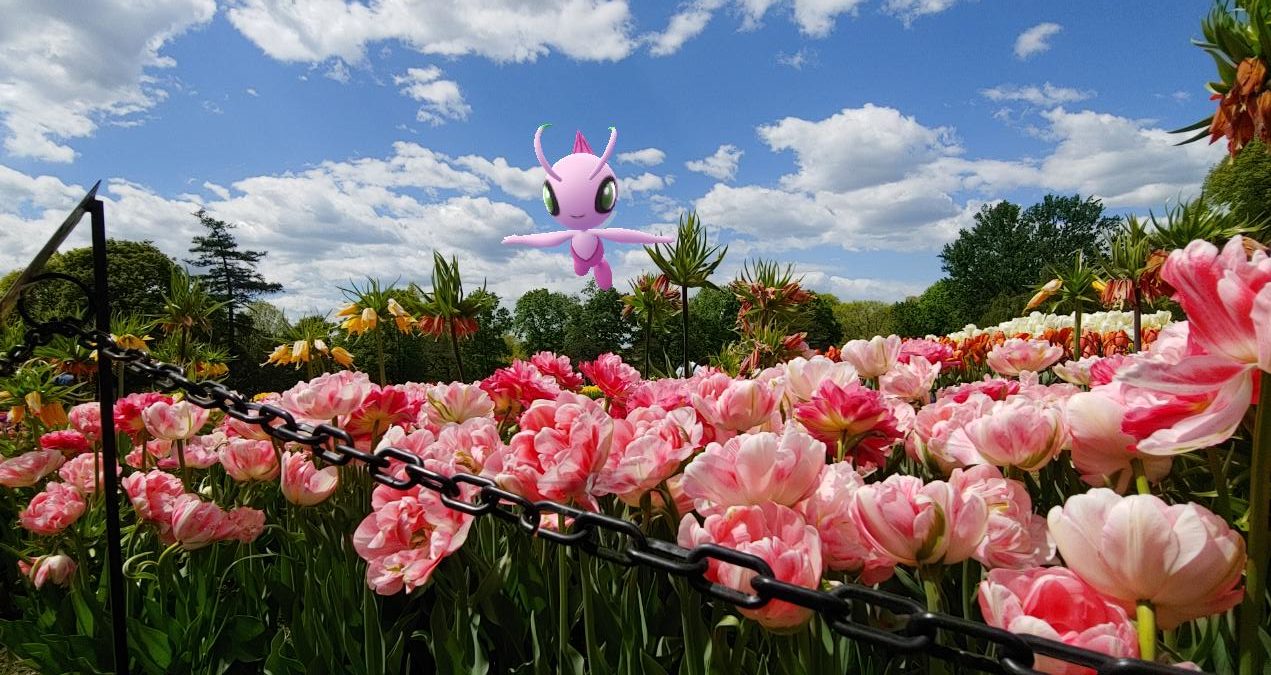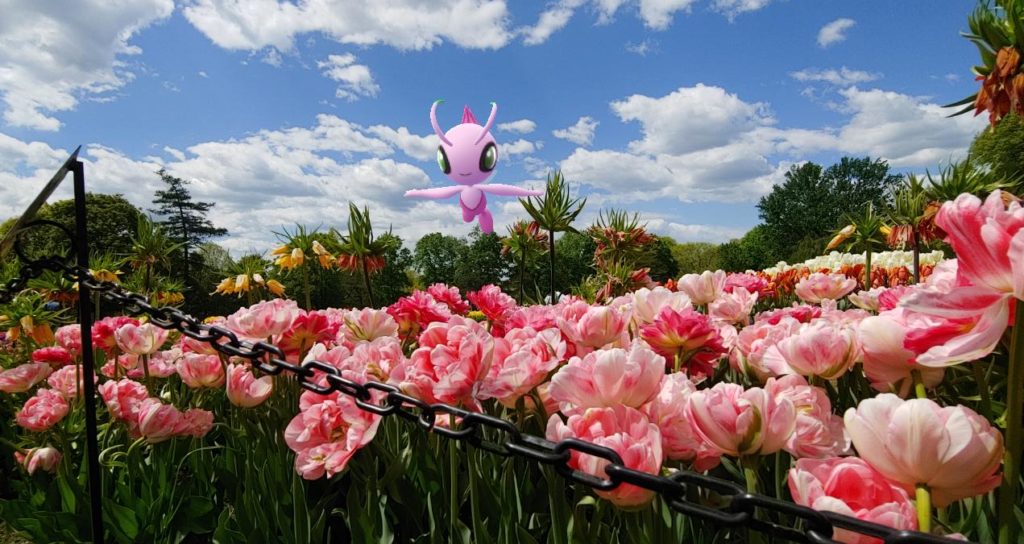 'This is from the yearly Tulip festival in upstate NY! Last year it was cancelled due to covid so I'm so happy to see the flowers back '
'Supermodel Mega Lopunny' by lancerphil1998, Cebu City, Philippines.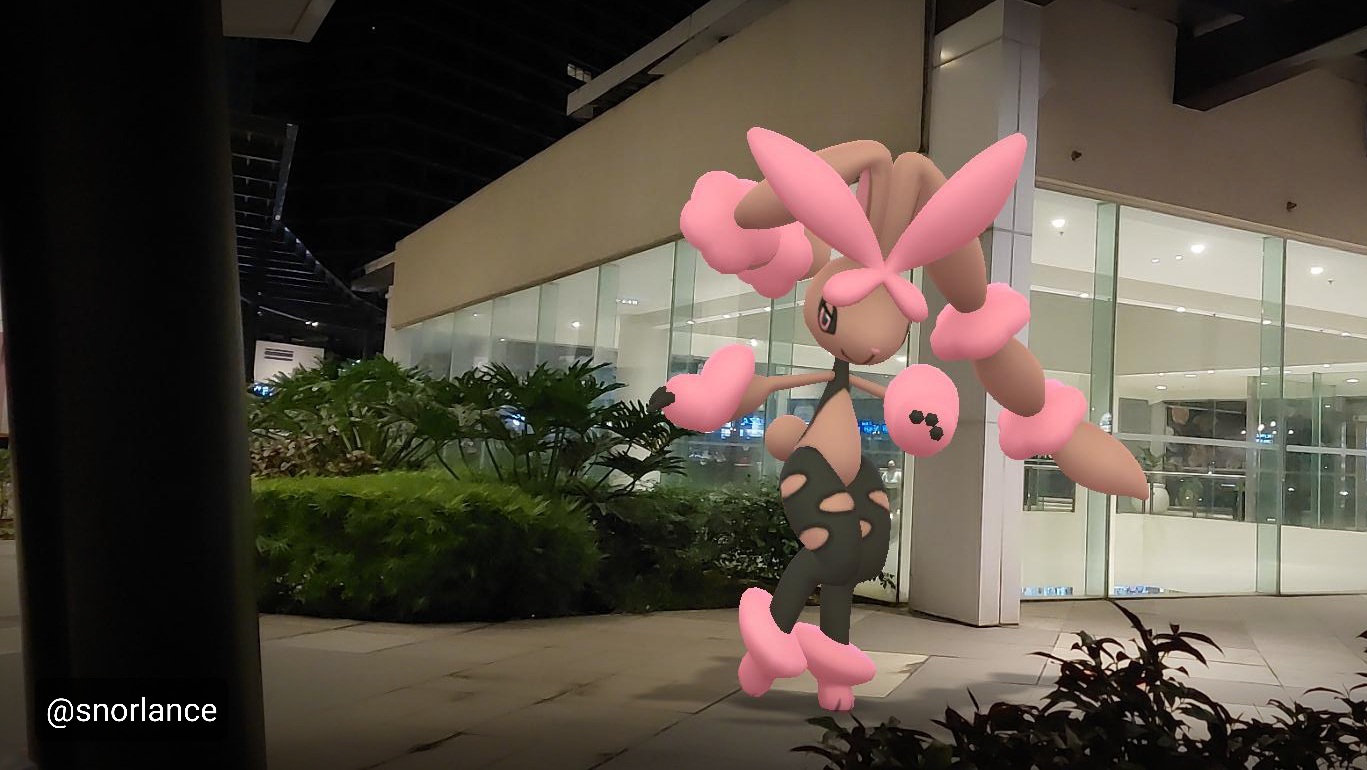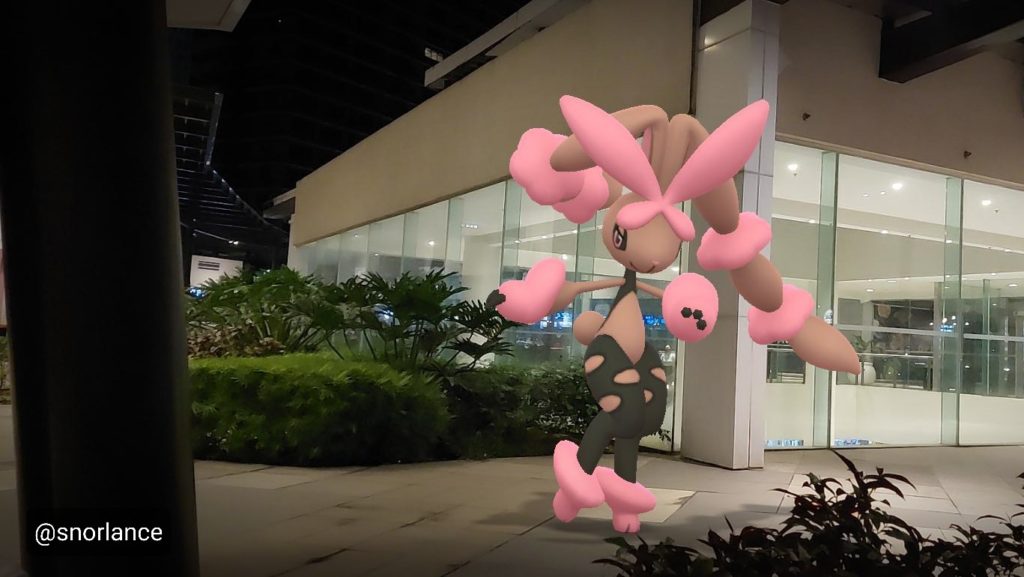 'She's became superfamous after Mega Evolving. She's now a supermodel. Whenever there's camera, Mega Lopunny poses. Striking a pose that will make your heart scream.'
'【Rainwater smile】' by nanarrn, Hiroshima prefecture in Japan.
'In the gloomy rain, the raindrops and Miu's smile were shining.'
'Simple Joys' by feresk, Cebu City, Cebu, Philippines.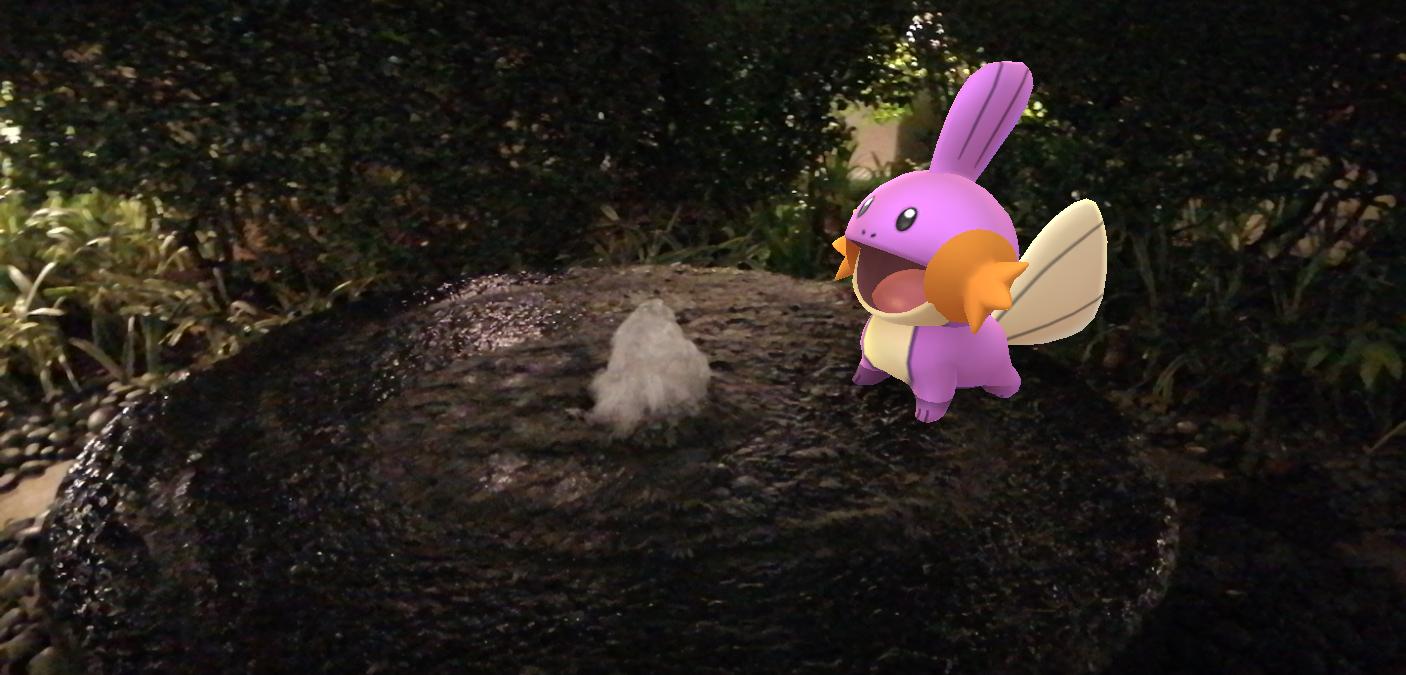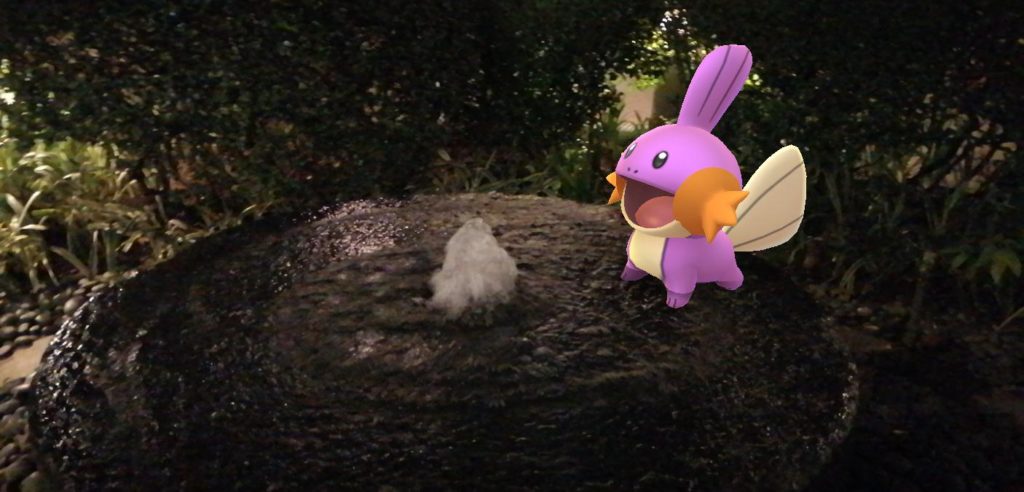 'Happiness is a Mudkip in a fountain.'
'bloom in profusion!' by nana15AR, Hiroshima prefecture in Japan.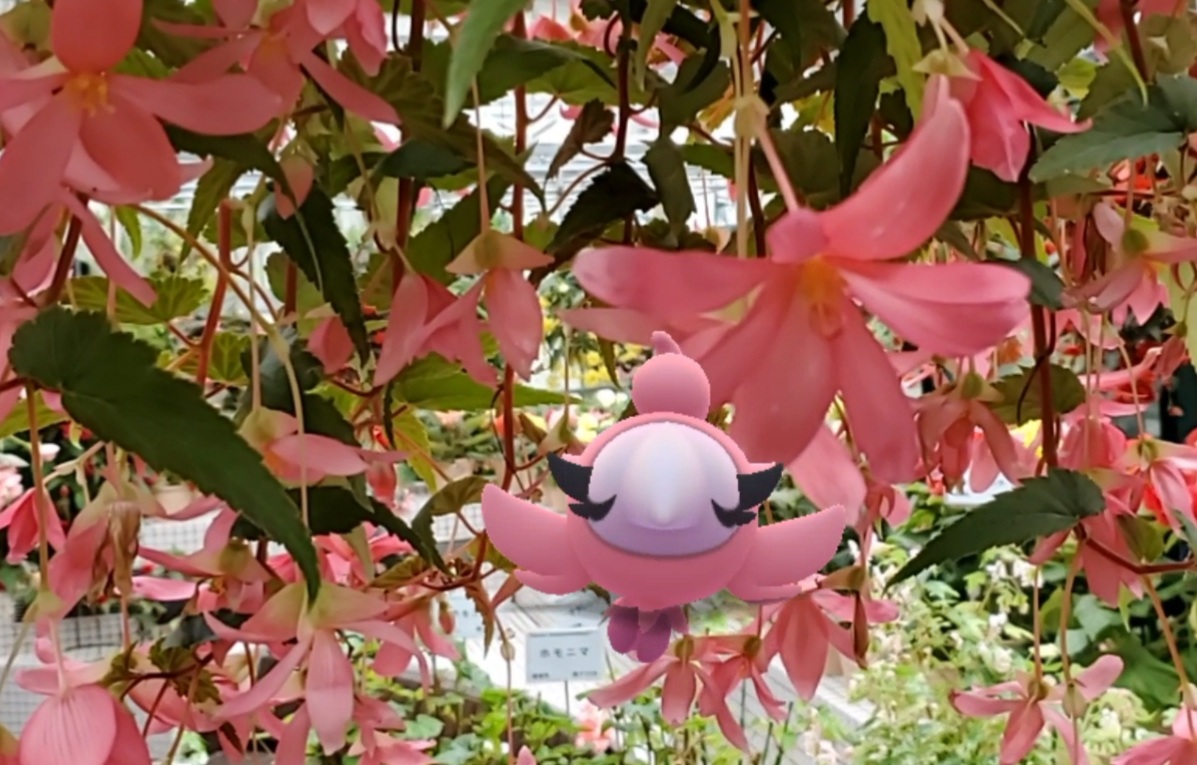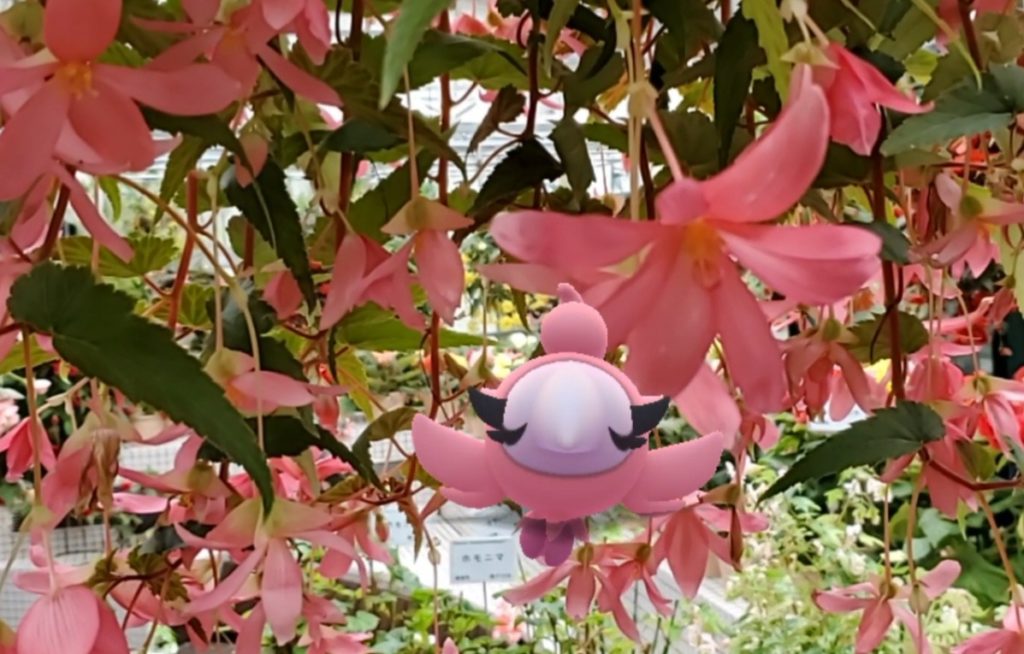 'The unusual form of begonia in the botanical park resembles a spritzee and is very cute.'
'Petal Power' by RoseDiamond10, California, USA.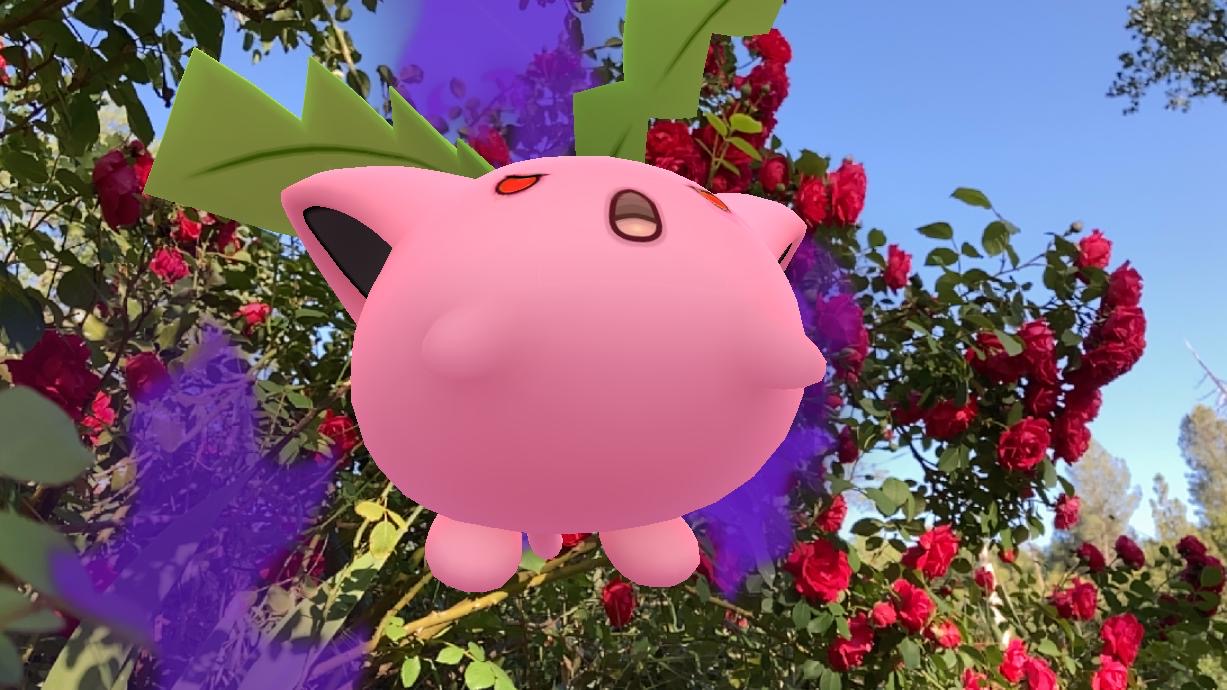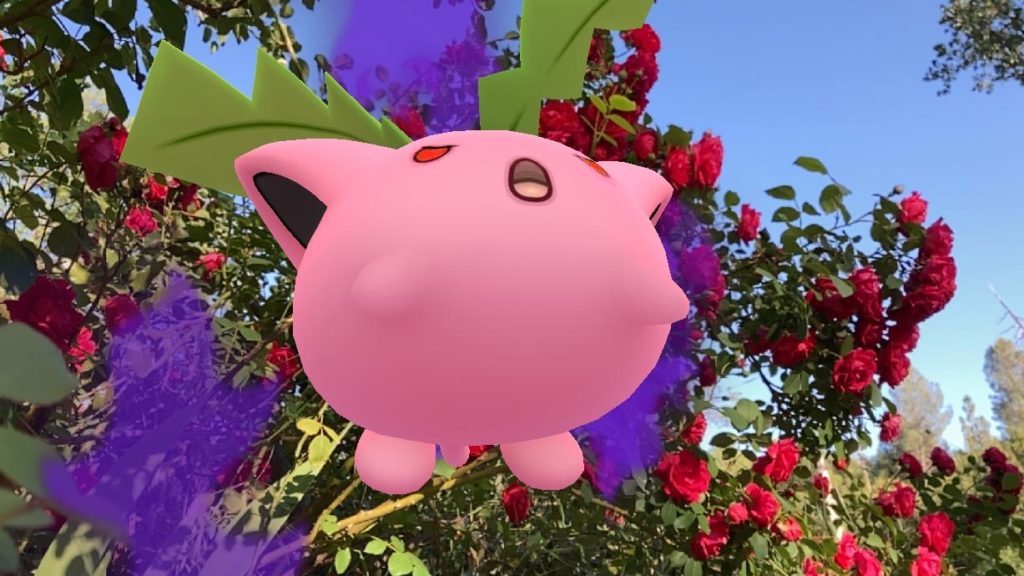 'Hoppip takes her job seriously, guarding the Budew hiding among the roses. Team Rocket beware!'
Edited Images
The below AR images have been edited or filtered in some way.
'Crossroads' by Hex_Manifesto, North Carolina, USA.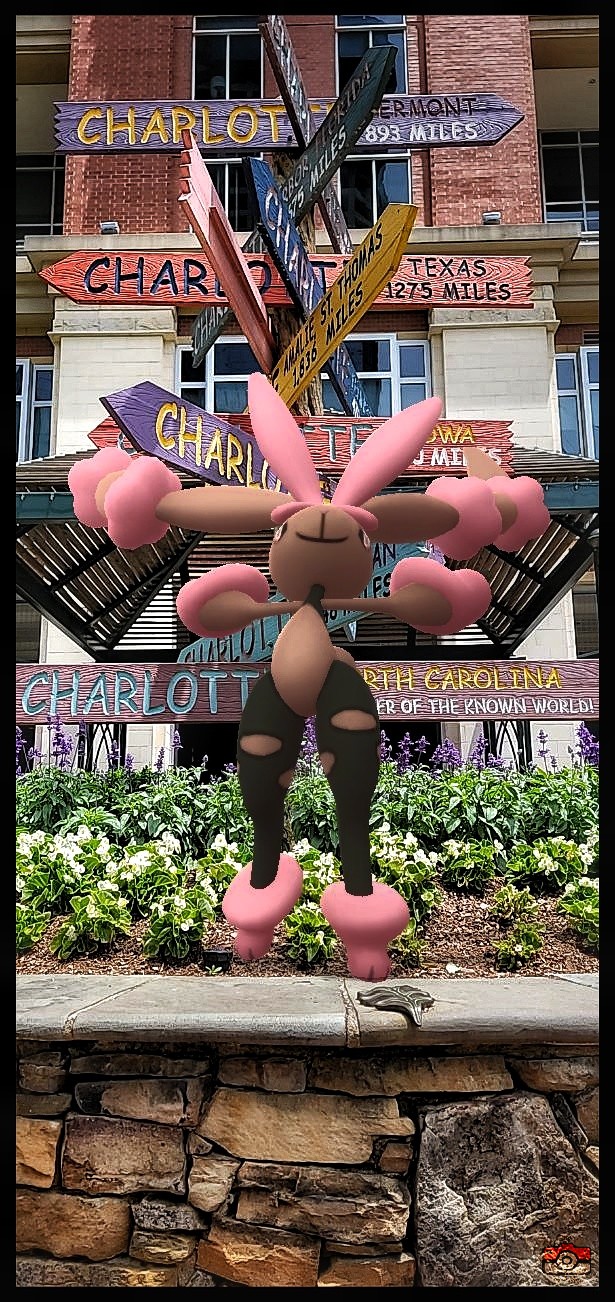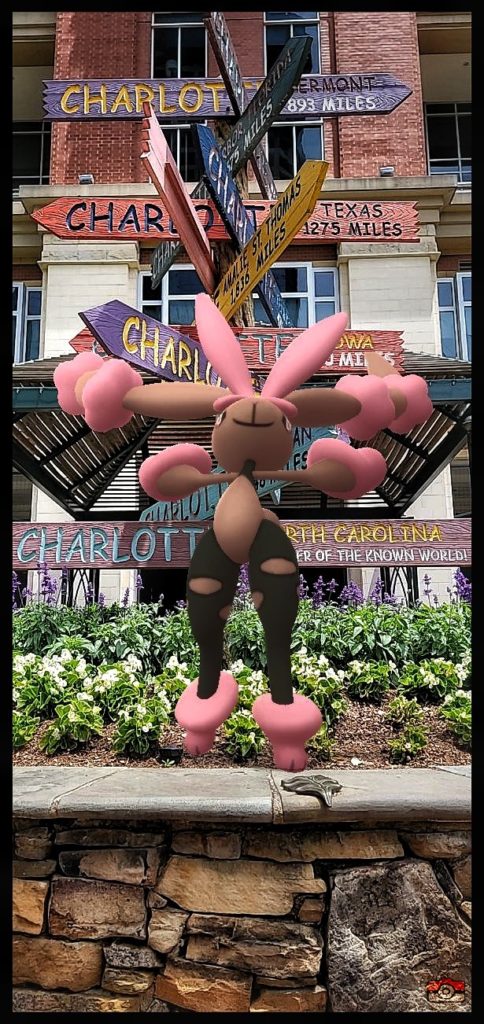 'Adventure can happen anywhere but it's best to k ow which way to go! At the crossroads of Charlotte you can see which direction and how far all the rest of the Charlottes are in the states. Maybe you wanna go to a Charlotte that's cold in the north or arid and dry in the mid west. We'll here's the place to start!'
'Swirlix' by Rhianique, Leeuwarden, The Netherlands.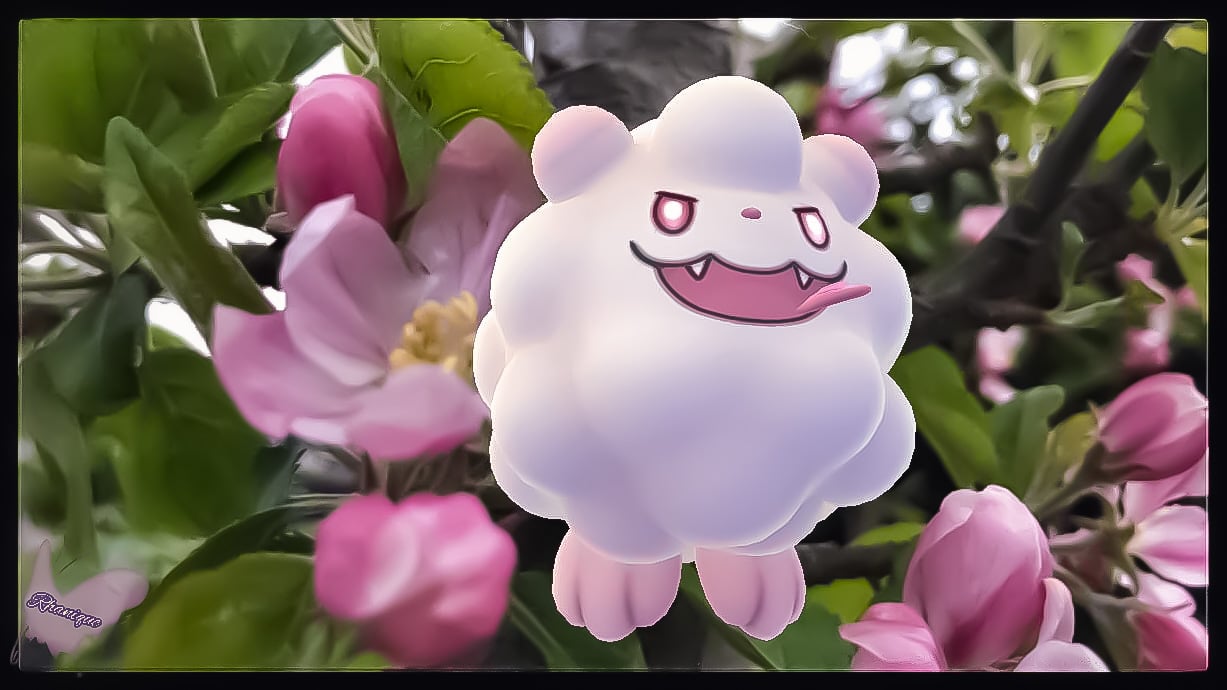 'Swirlix is exploring our garden. He absolutely loves our apple tree!'
'Happiness' by K4Kishan, Gujarat, India.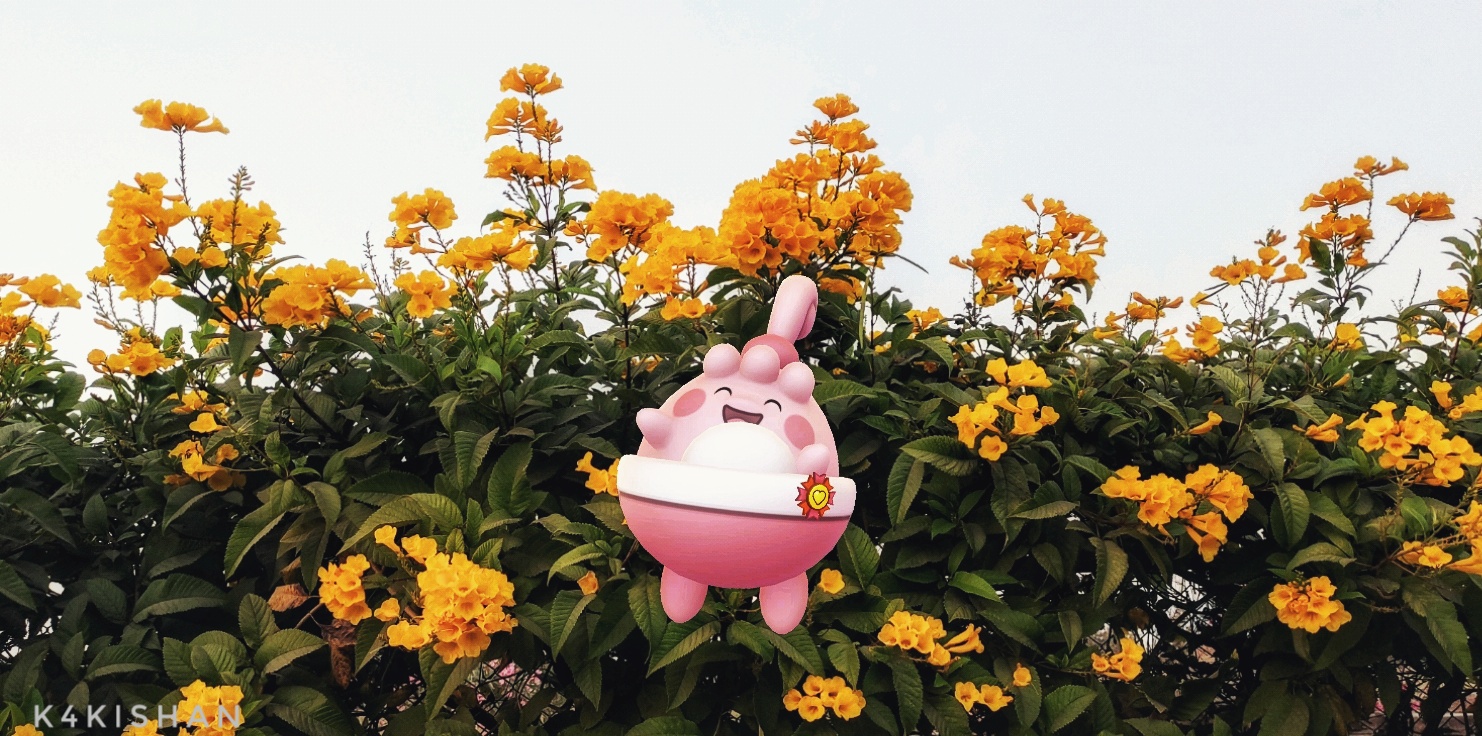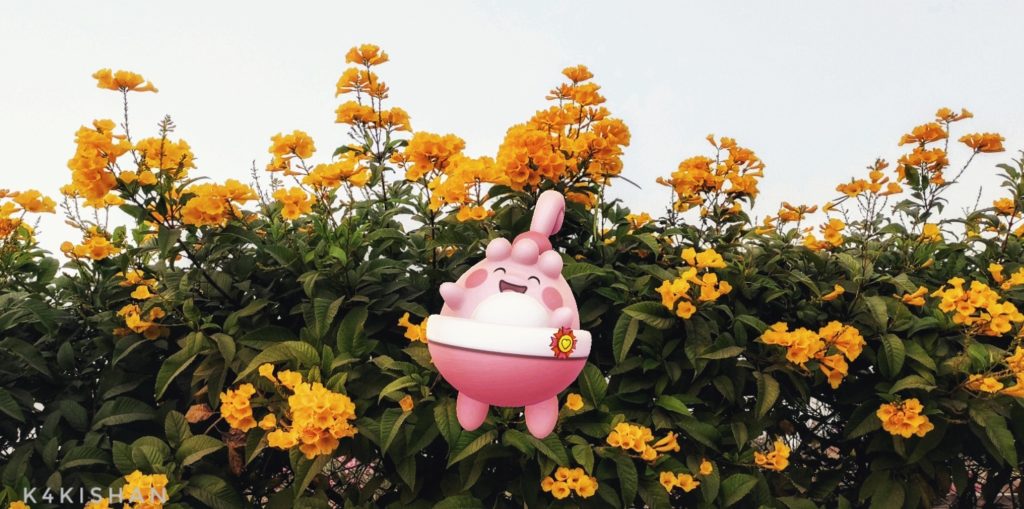 'Happiny is the teeny tiny happiness bomb! The color pink represents compassion, nurturing and love.'
'Spoof Used Bubblebeam' by Owleyes3, Marysville, Michigan.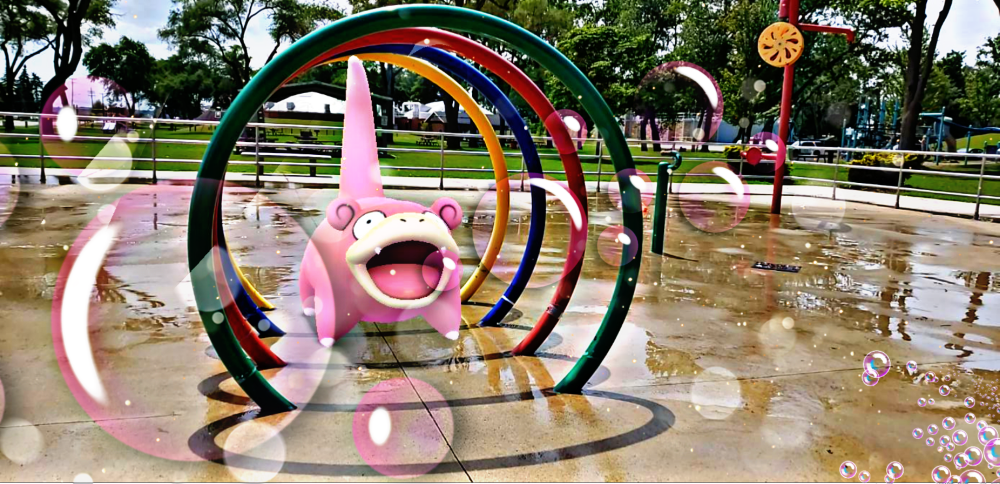 'This loveable buddy pokemon trains at its own pace. Using the little water park as motivation'
'Mr. Mime in an amusement park' by KawsarOras, Asia Pacific, Bangladesh.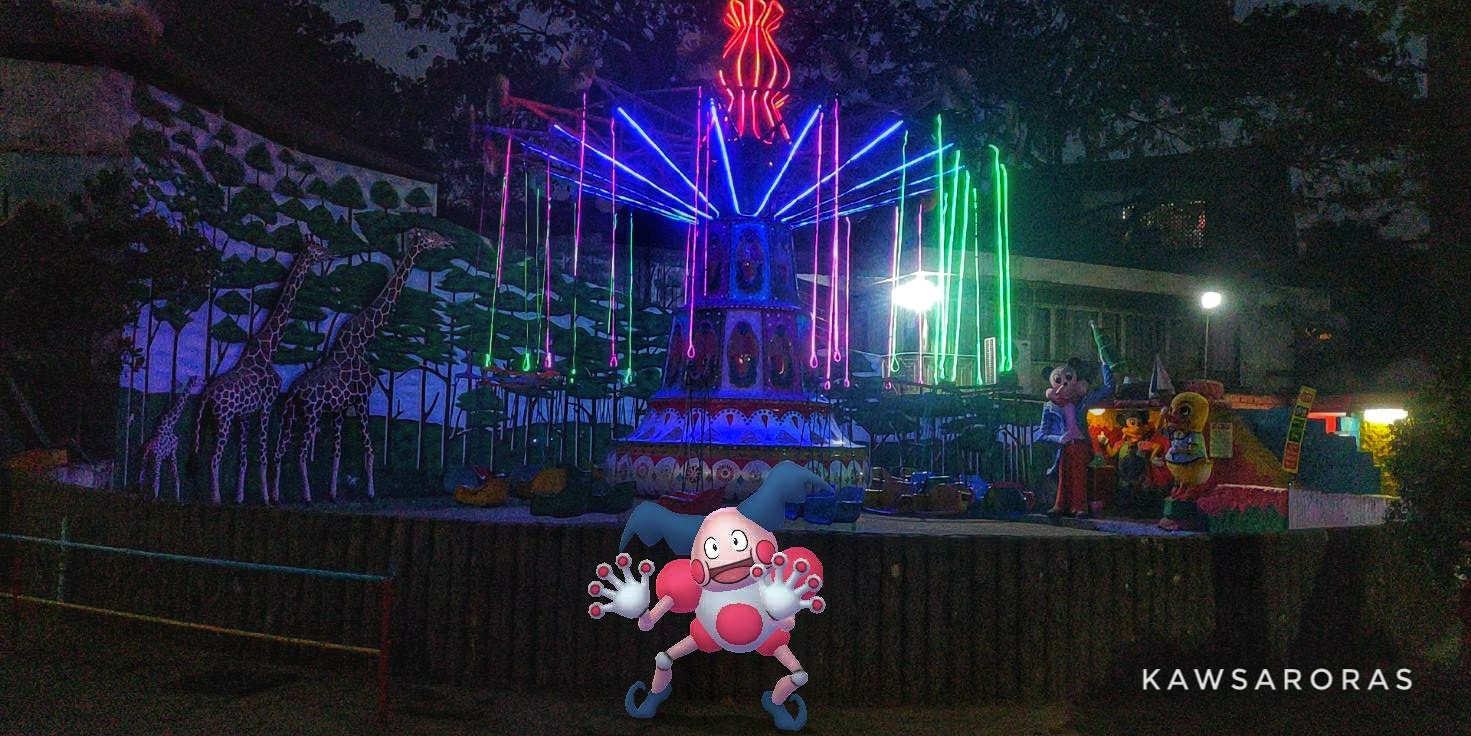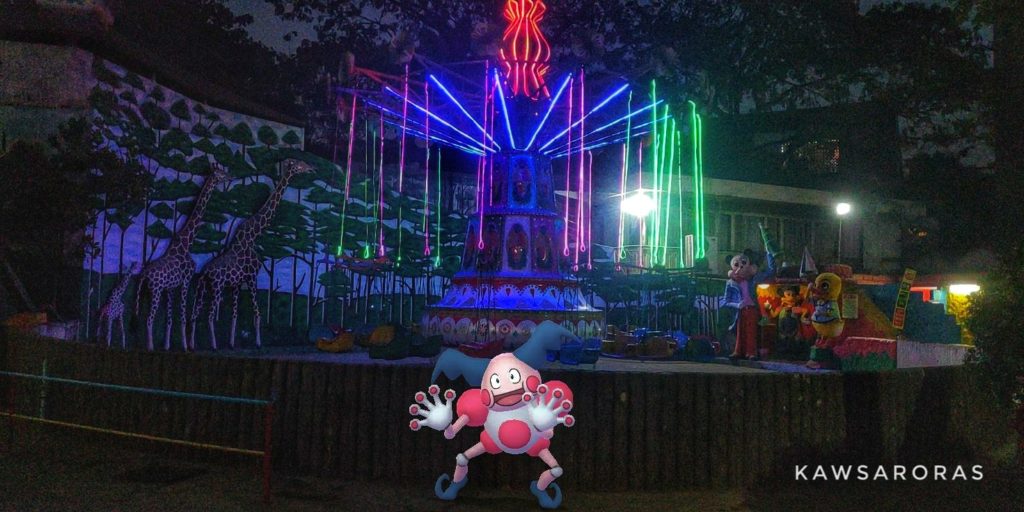 'I went to visit the local amusement park and found that this cute little Mr.mime was showing of it's tricks and was entertaining people. I took some time and clicked beautiful photos of it .'
'Menace' by ElKhan32, Essex, UK.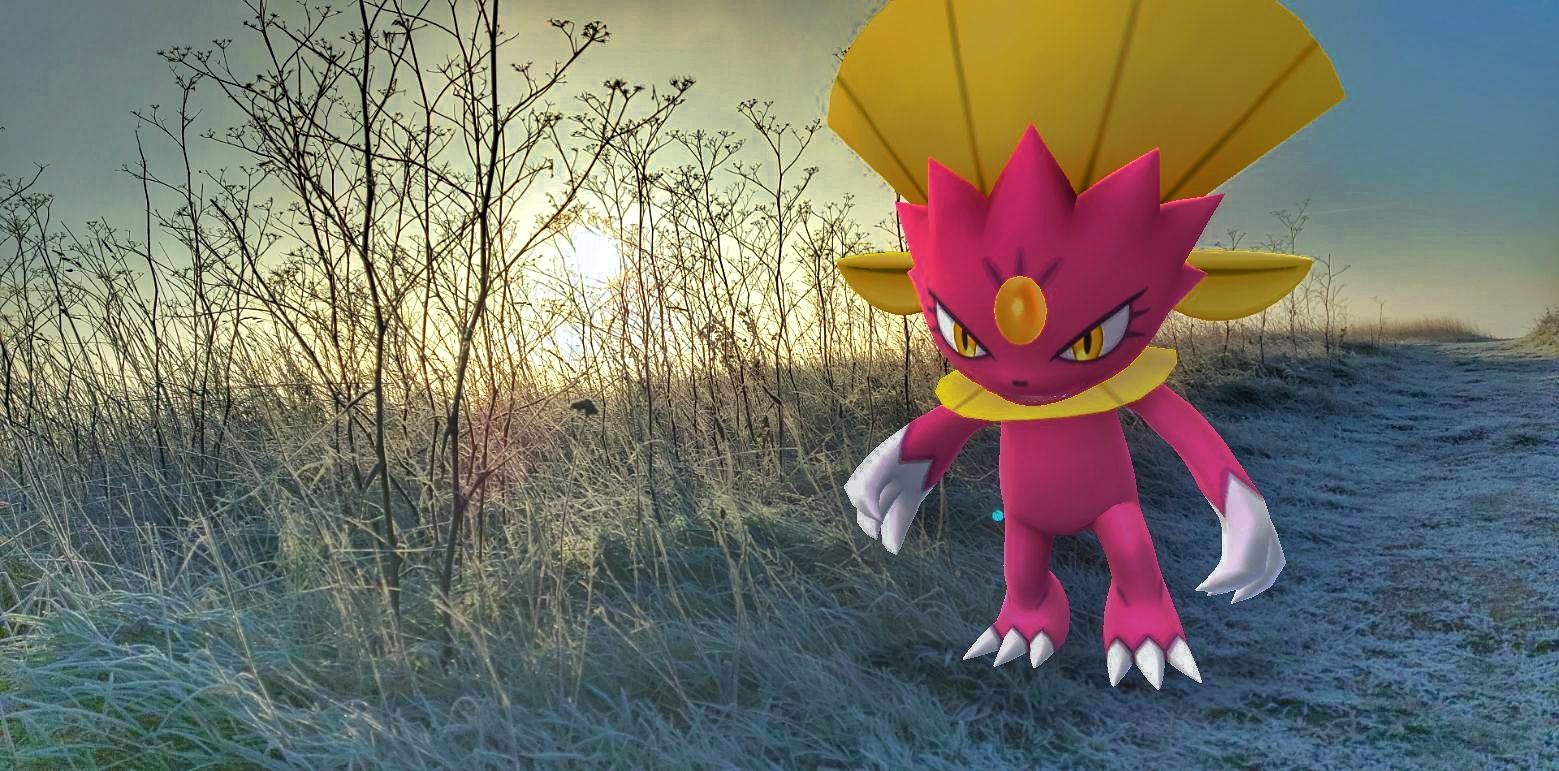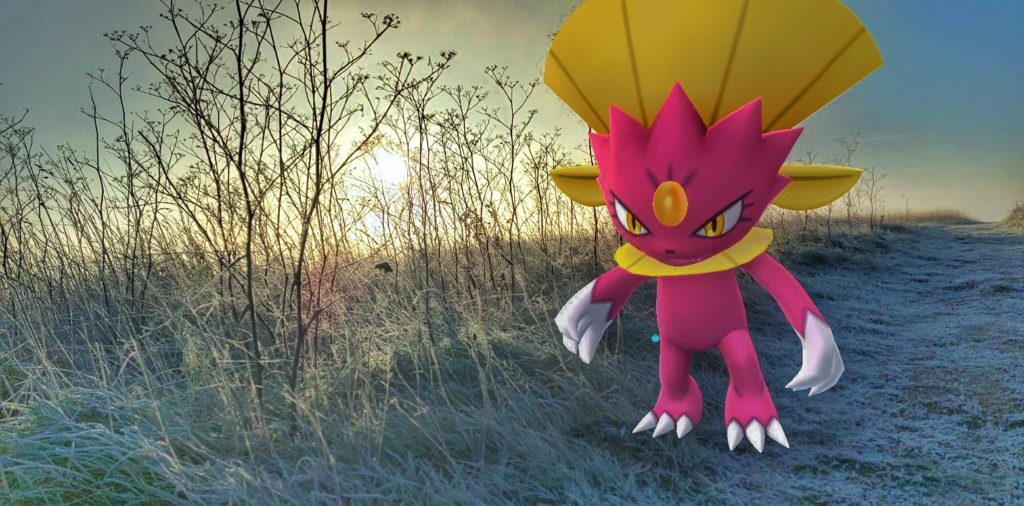 'Note to self: do not laugh at a weavile….they do not like that.'
'Bambi' by Carlo_TheAcePhotos, California, USA.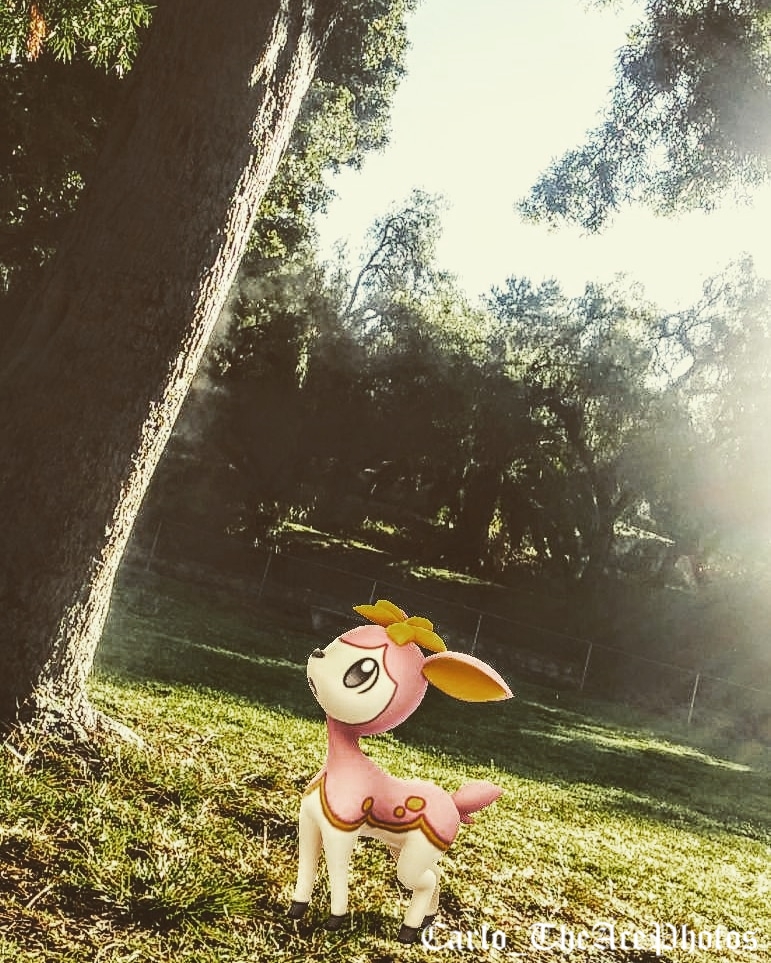 'It was a warm morning after a really cold night that left frost everywhere. The frost was evaporating off the trees in this park and little Deerling felt like the right Pokémon to add to this scene. '
'hydrangea' by i6s6o, Nagoya, Japan.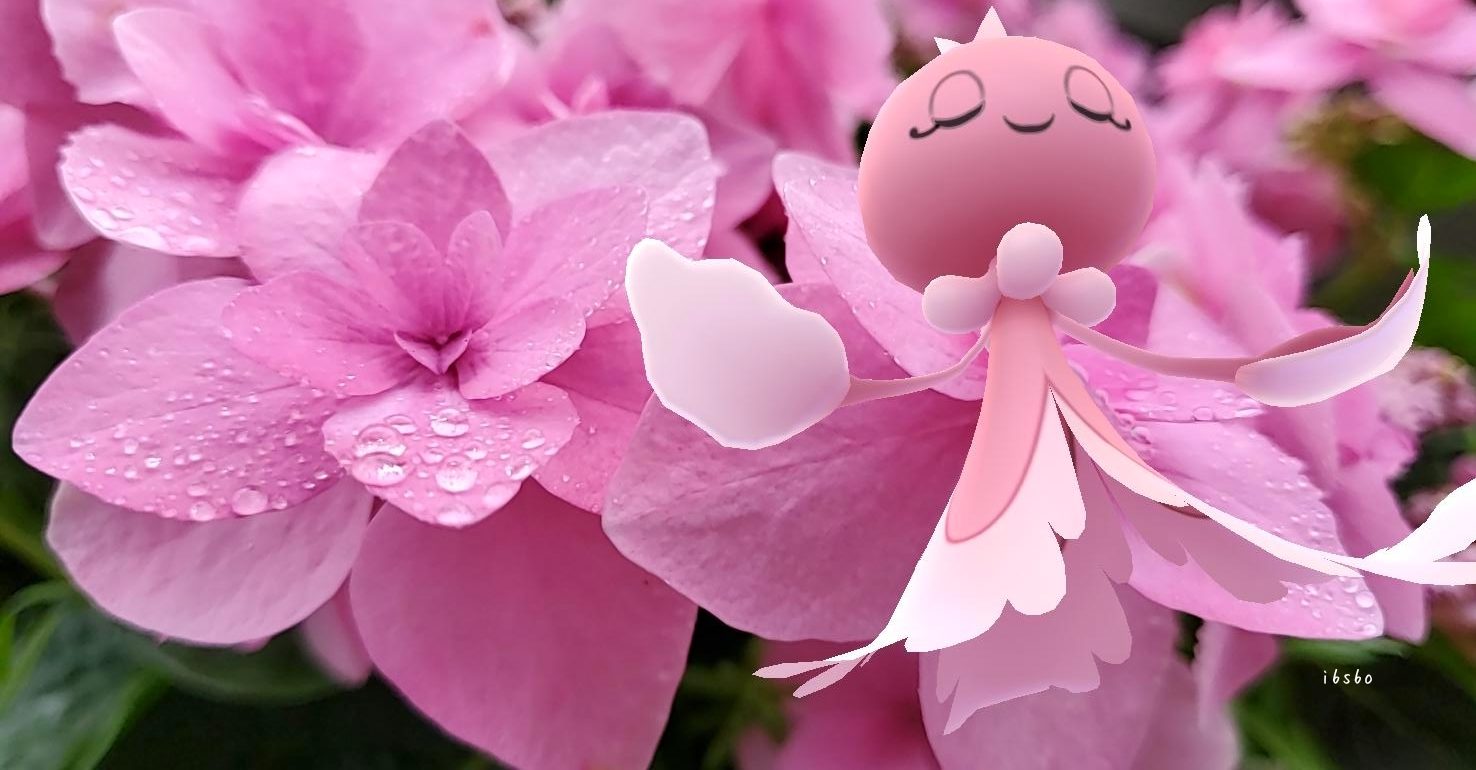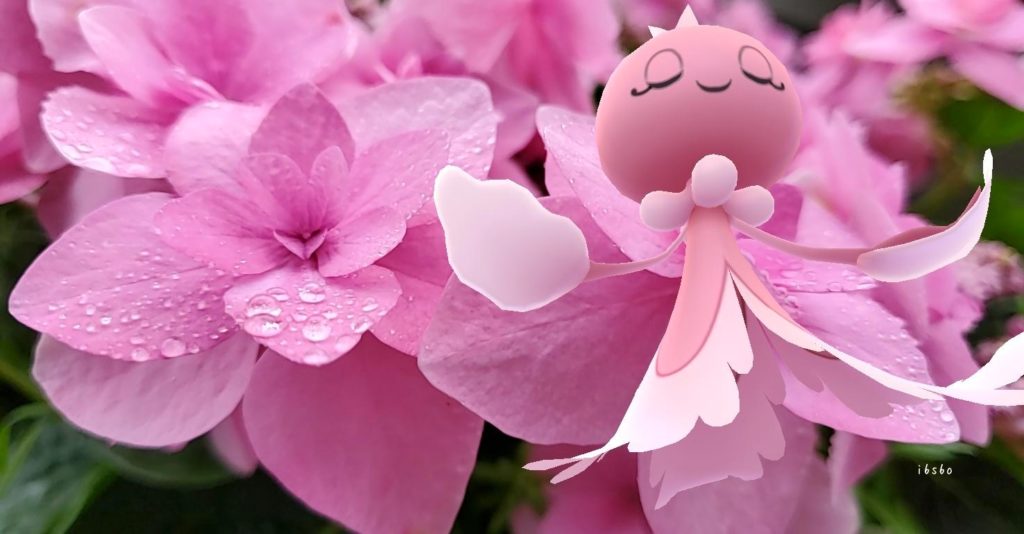 'The pink hydrangea that was perfect for the princess was in bloom 🌸'
'Taking it Slow' by Feresk, Bacong, Negros Oriental, Philippines.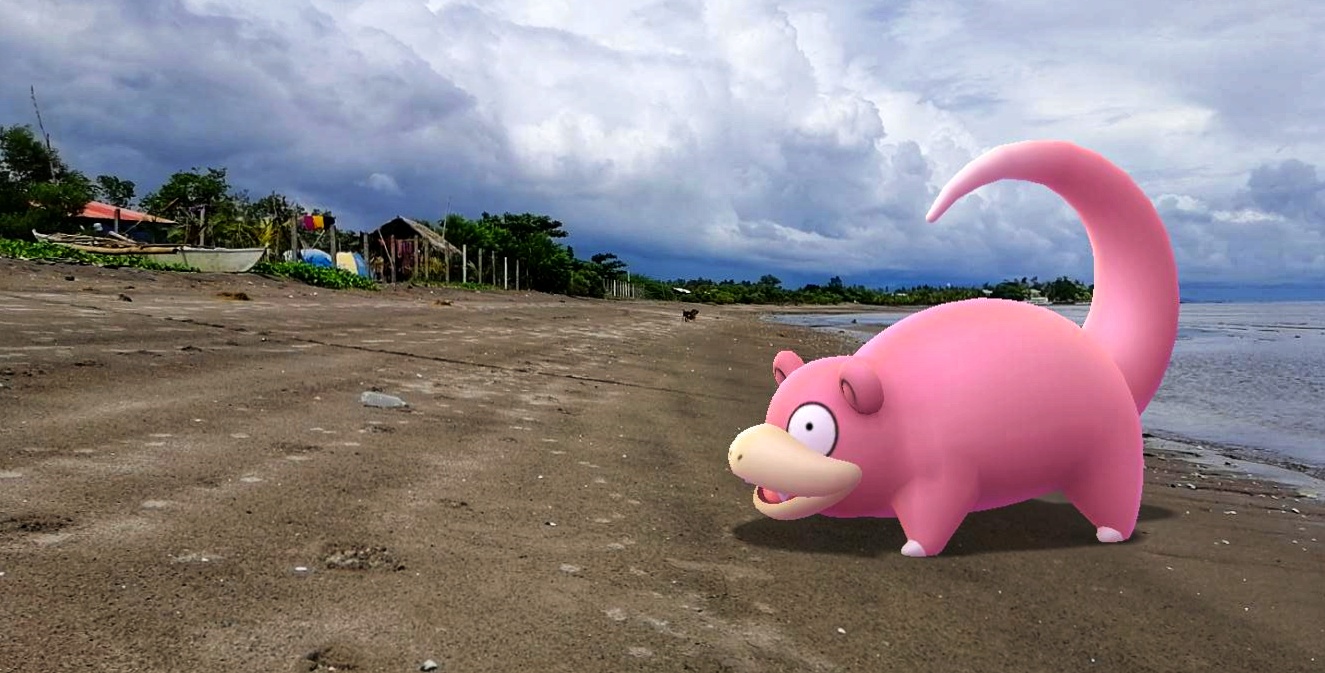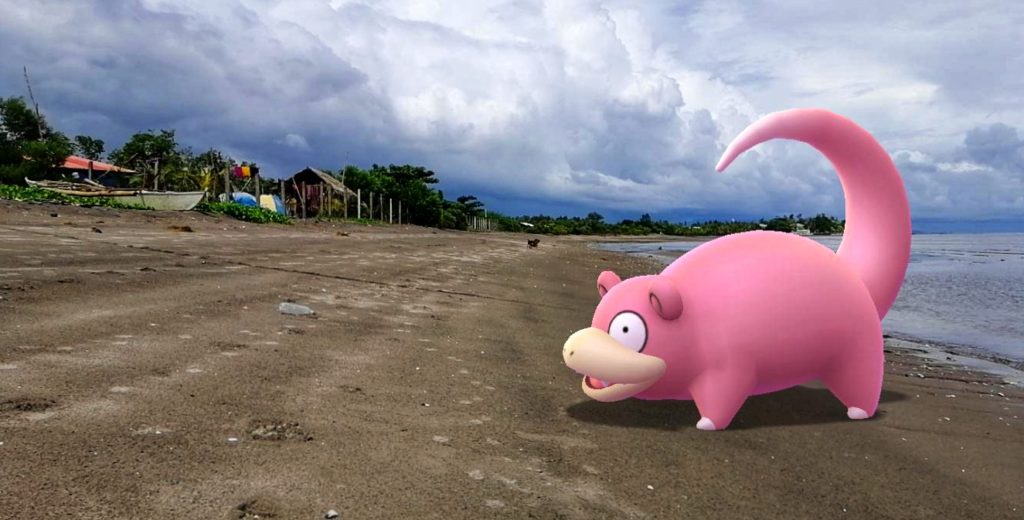 'Just another Slowpoke sunbathing.'
'Dratini's bad day' by ThatCullenGirl, Norfolk, UK.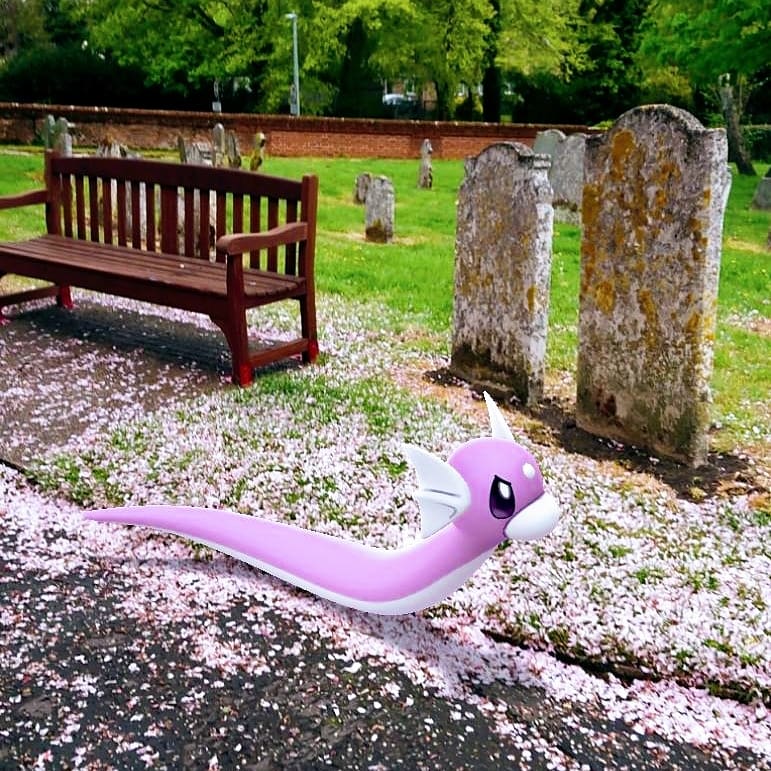 'Dratini had had enough of Dragonair's attitude. All day long he'd had to listen to it and so when the clock hit 5pm he was outta there before anyone could stop him.'
By Charm2Sul, Buffalo, NY, USA.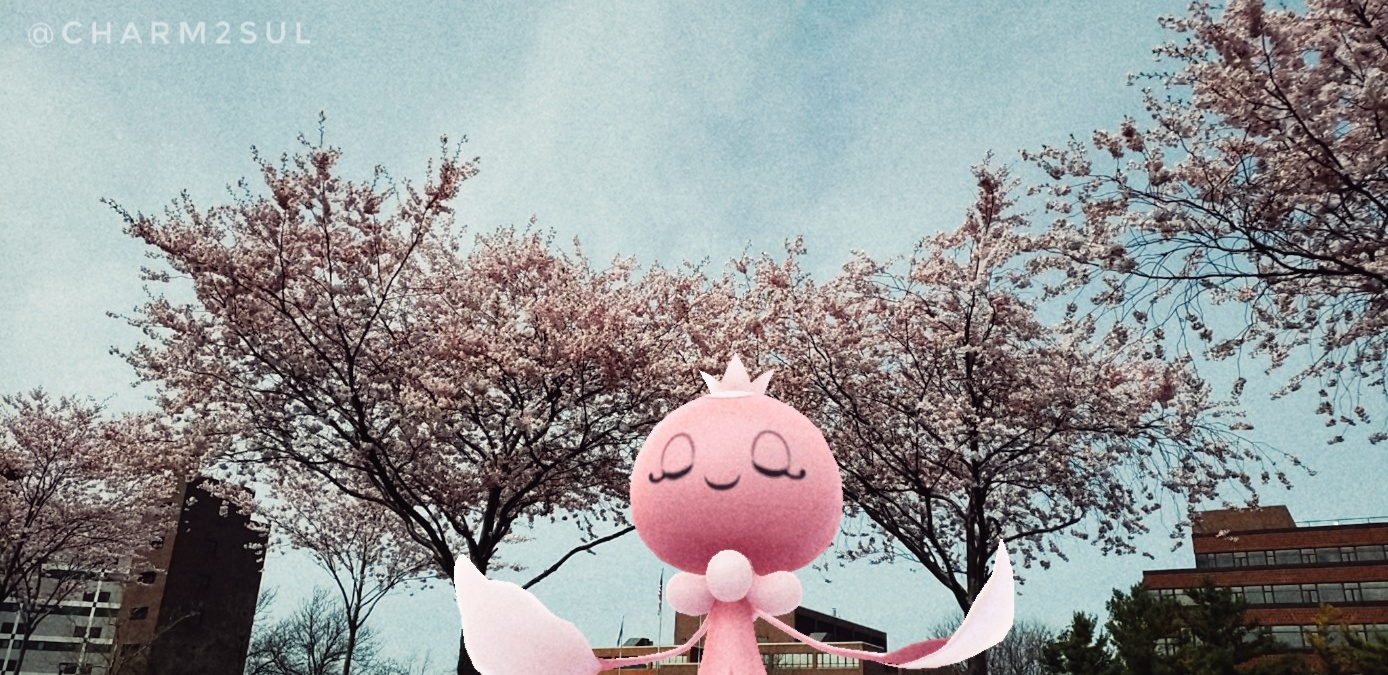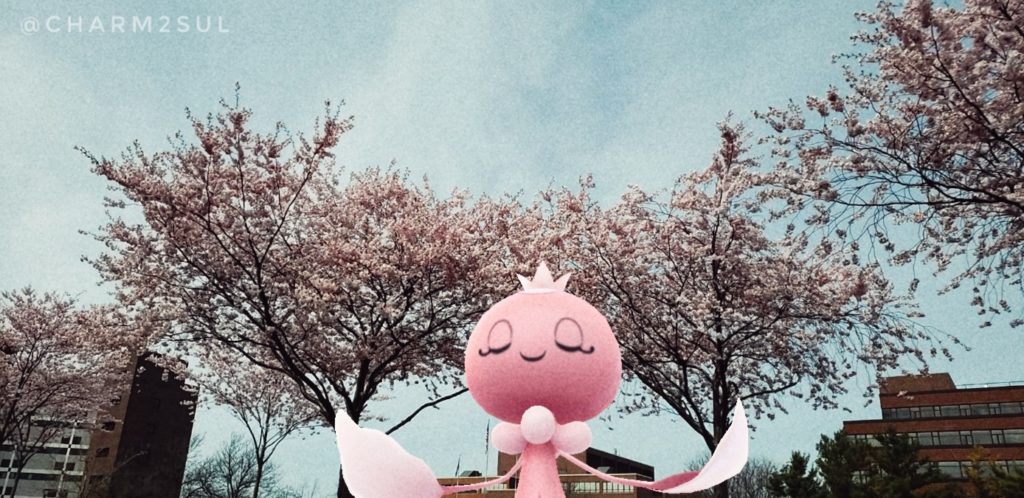 'Frillish and cherry blossom'
'song of Jigglypuff' by ずんだオレ.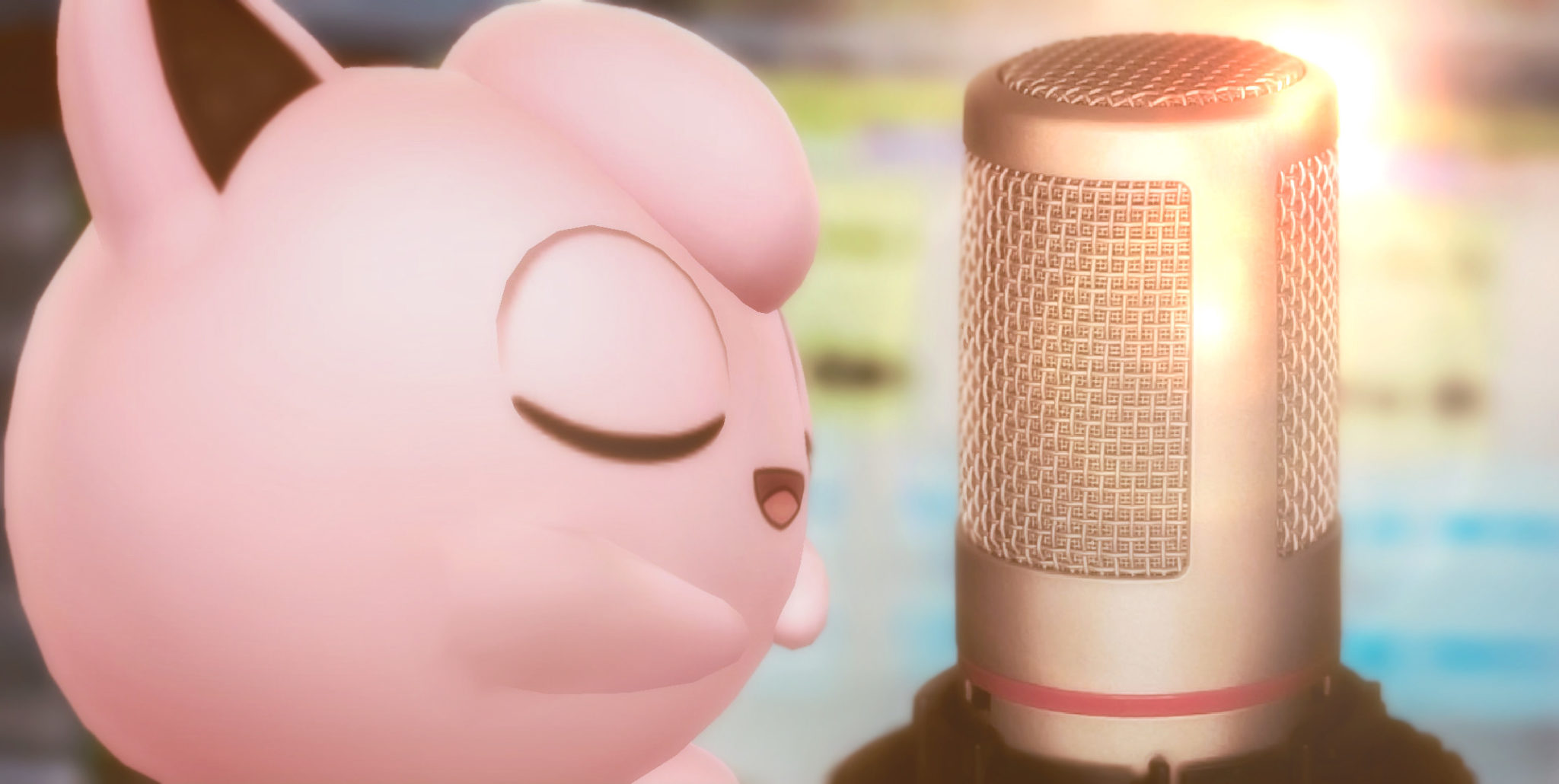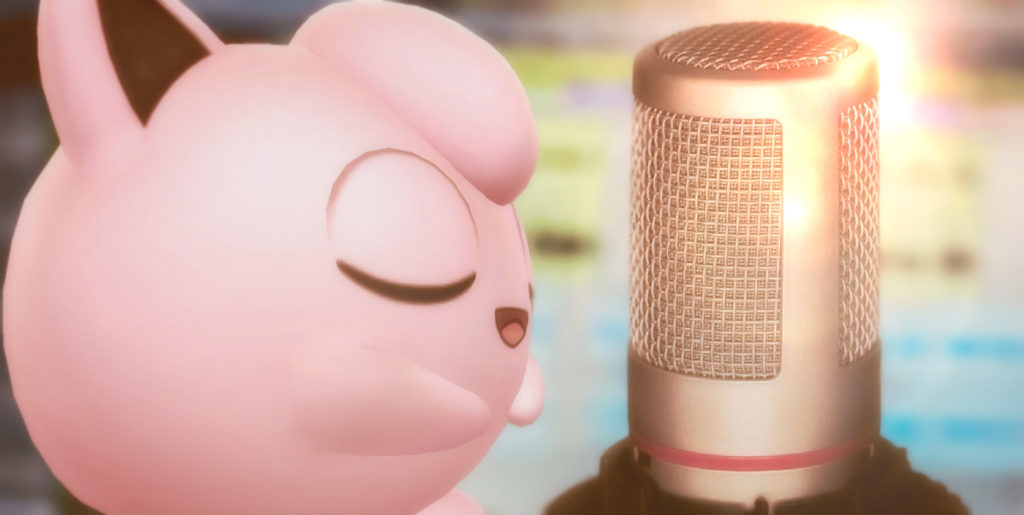 'Jigglypuff Is doing a singing lesson.'
'Relaxing with Shellmet' by TrainerSeebus, Minnesota.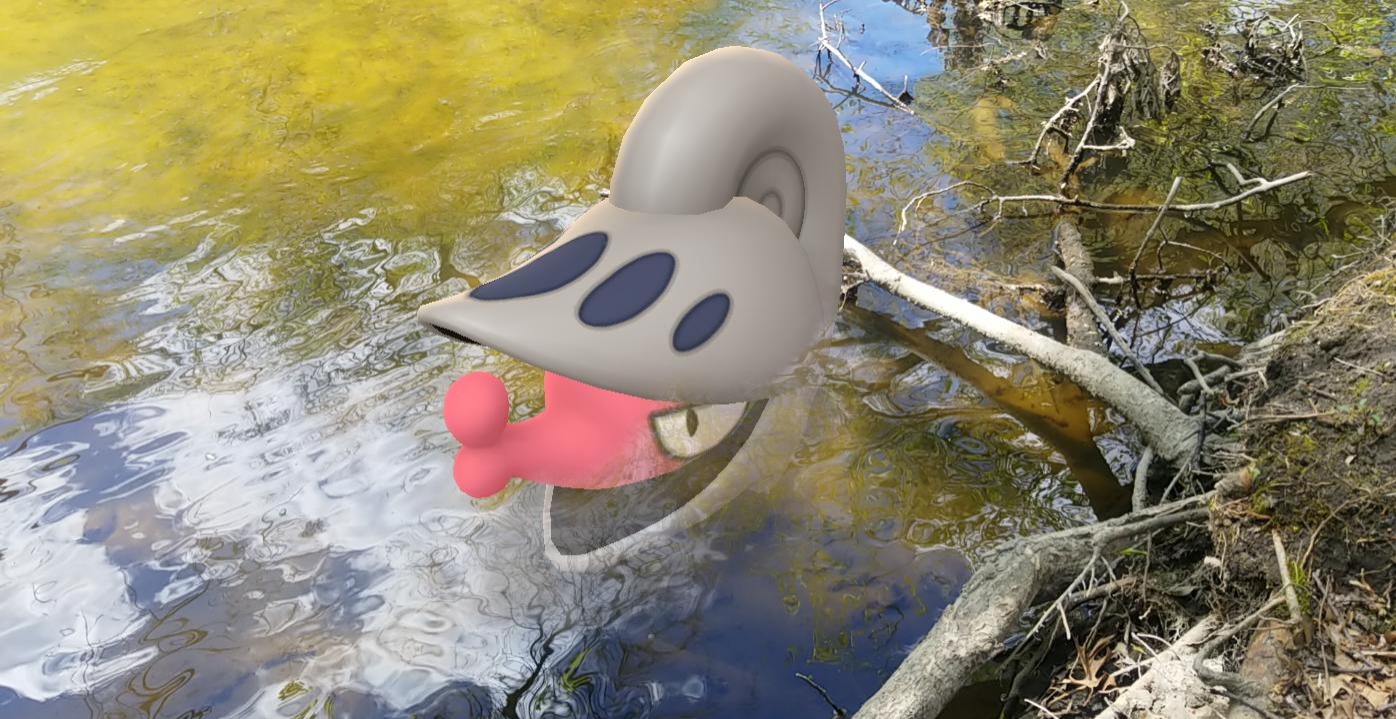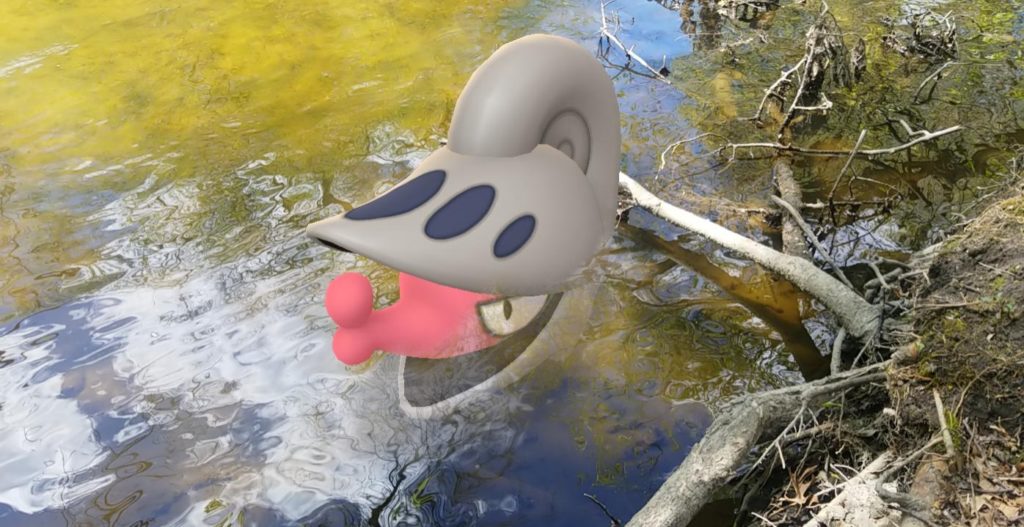 'I like trying to make Pokemon look like they're underwater. Still figuring it out.'
'What a lovely day, stranger!' by Will-O-wisp, Gemmayzeh, Lebanon.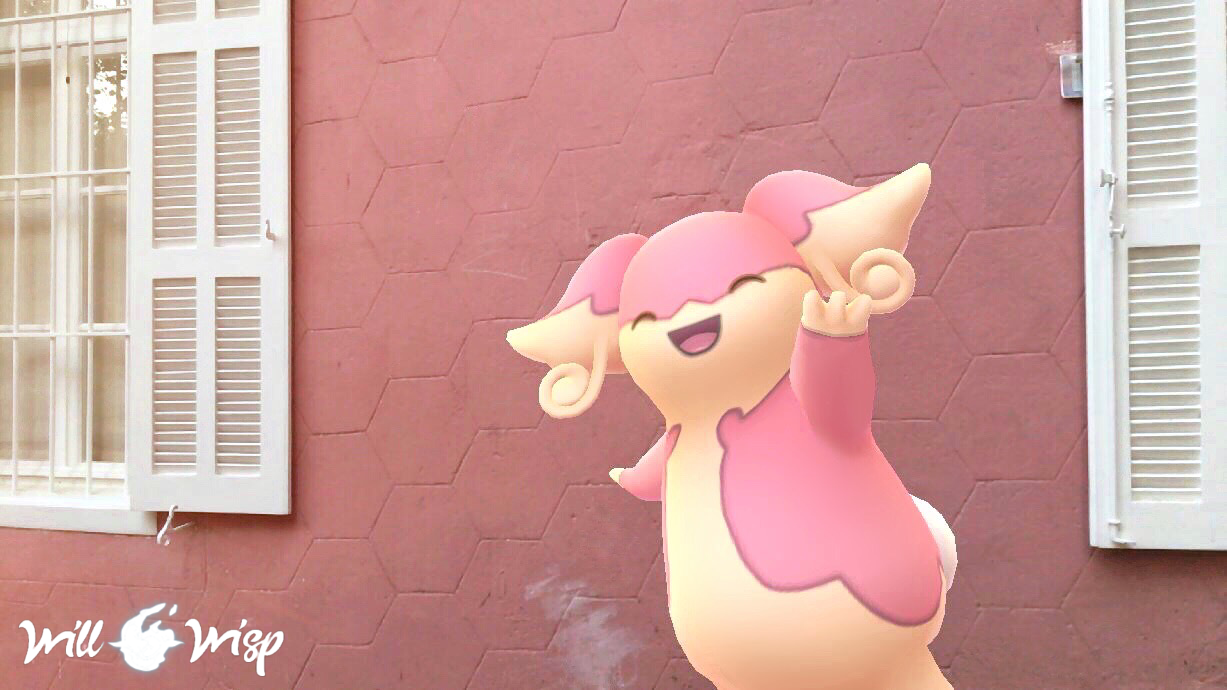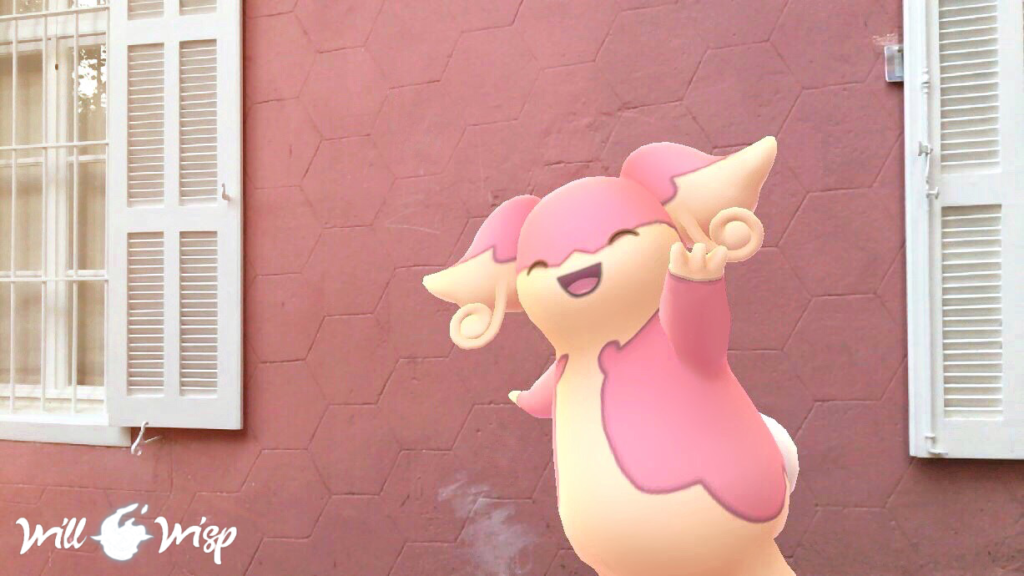 'As I was on my way to visit one of my relatives on a typical Sunday afternoon, I decided to make a stop by Gemmayze street to buy some flowers. People ususally mind their own buisness there, but a friendly Audino wished me a good day from across the street when I exited the store. What an unexpected but lovely gesture!'
'Fairy Pinky Doggie' by cocoricophotos, Singapore.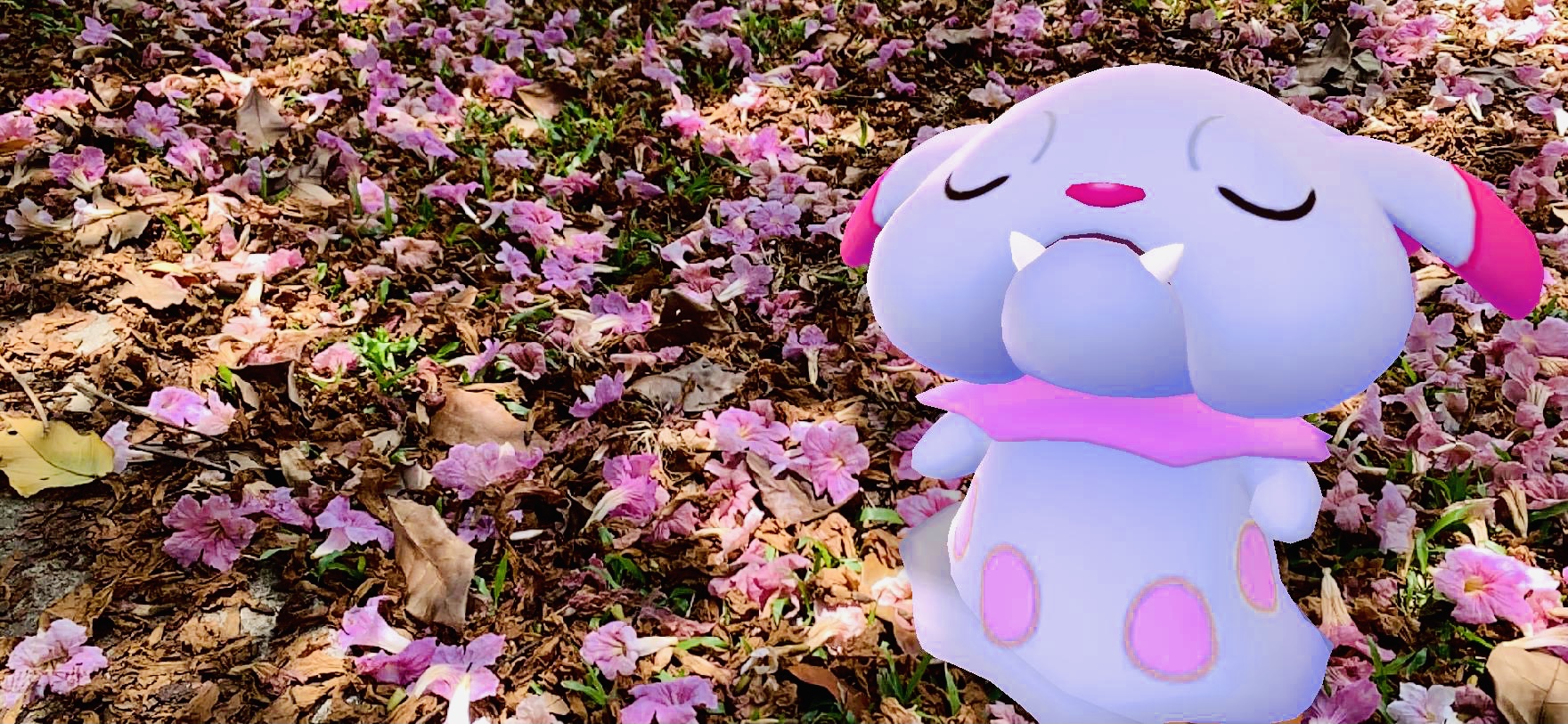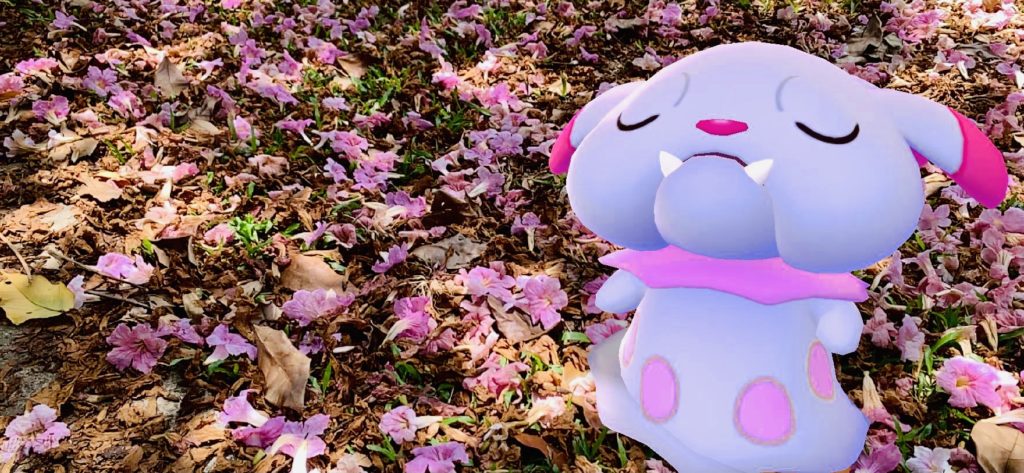 'I shot this photo of fairy pinky doggie against a backdrop of Singapore's version of cherry blossoms 🌸🌸'
'hula dance🩰' by ずんだオレ.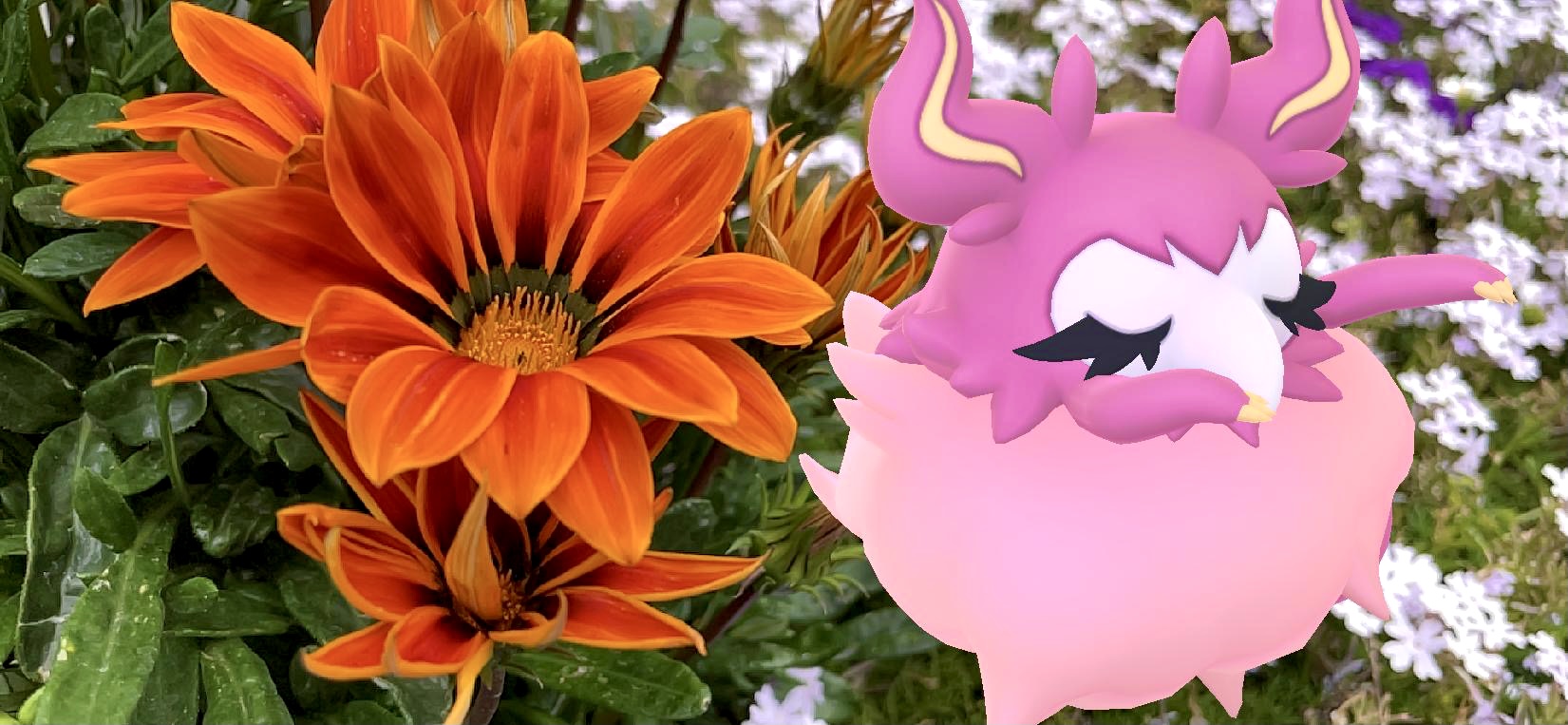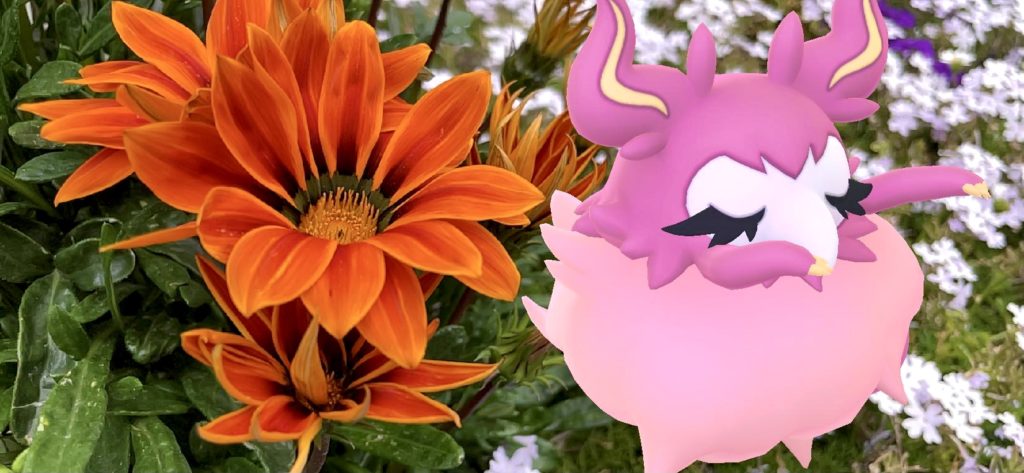 'Enjoy the dance Aromatisse.'
'Look! So cute baby was born!' by La bière, Yokohama, Japan.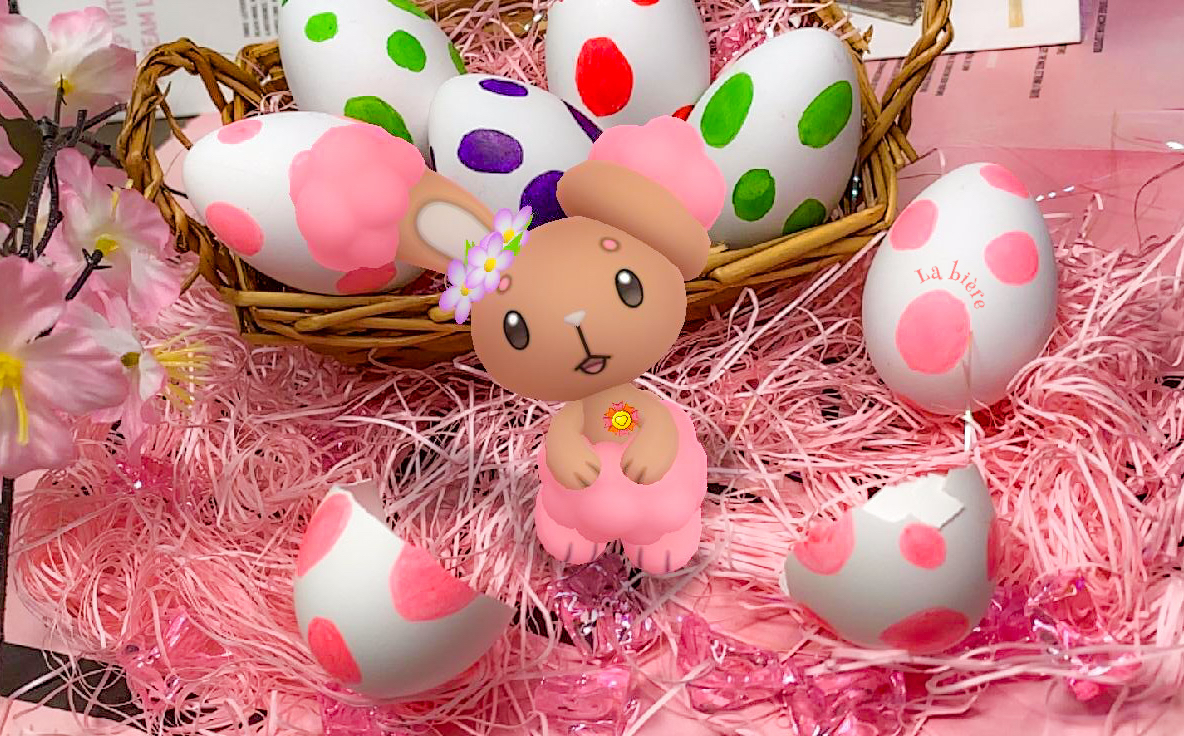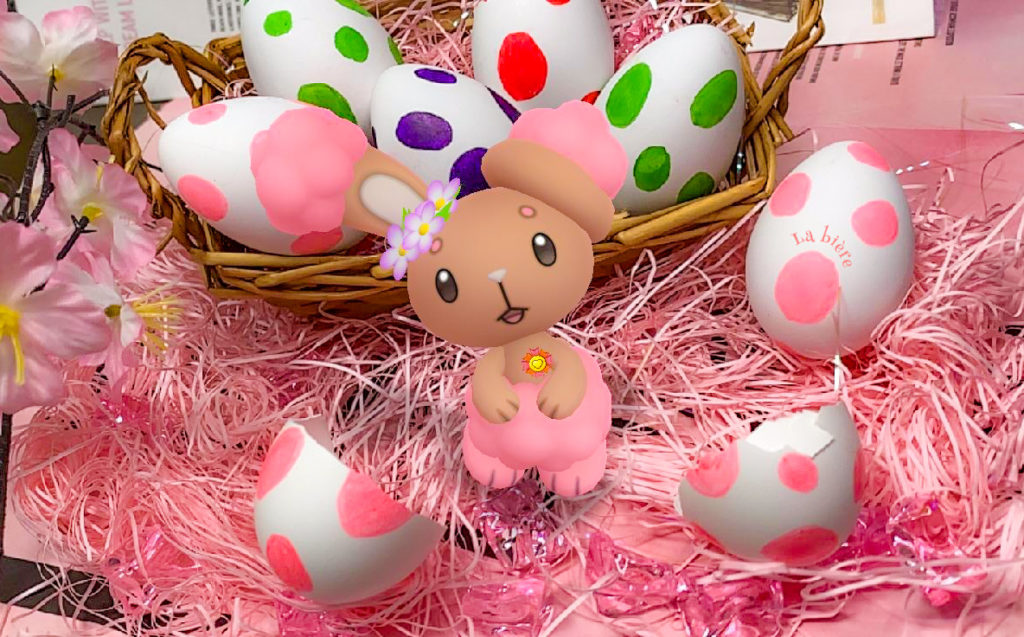 'I thought it would be nice if there were eggs of pink that would surely hatch shiny pokemon.'
'Spring has Sprung' by Mythical Lae Snaps, Ontario, Canada.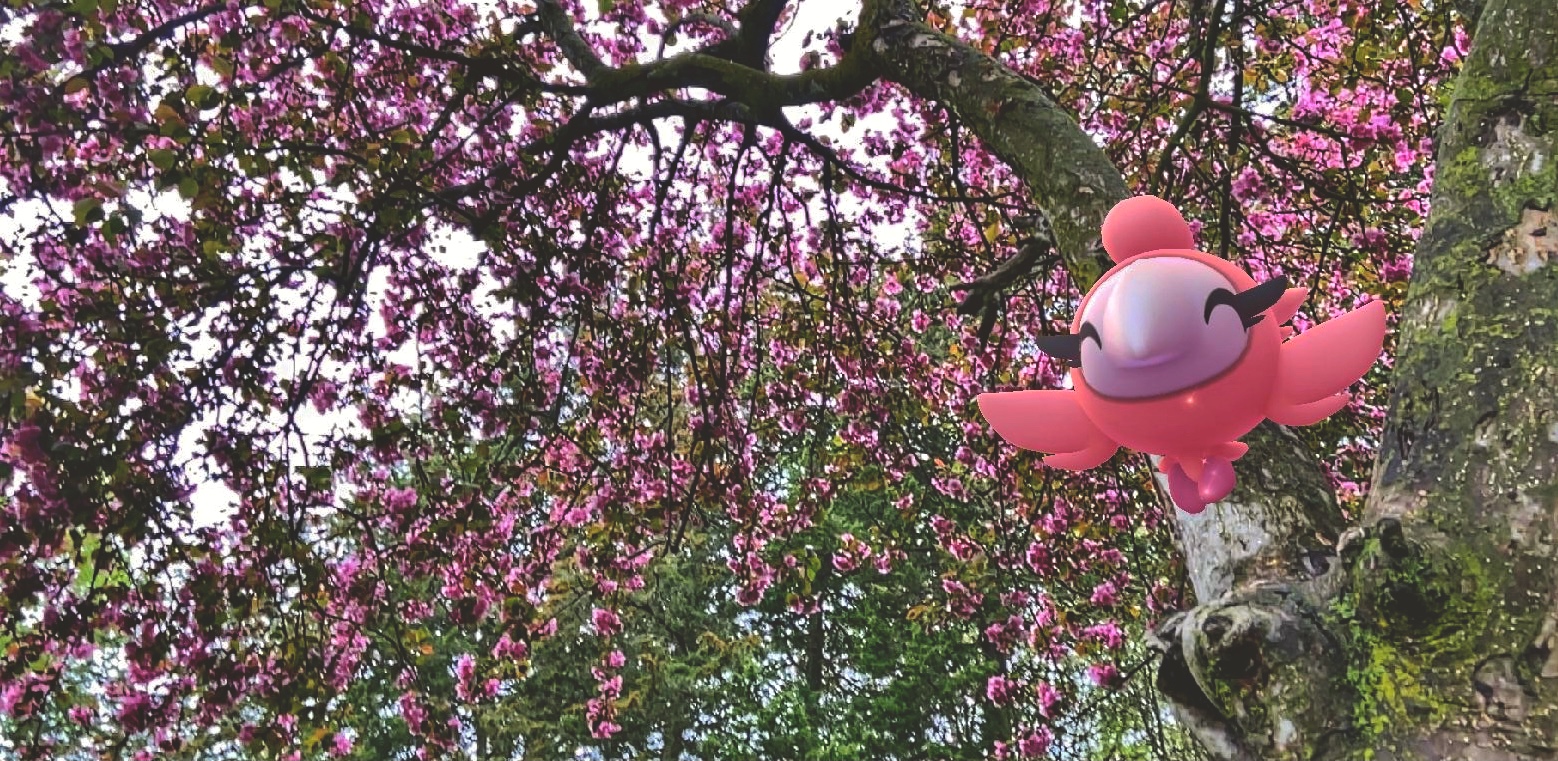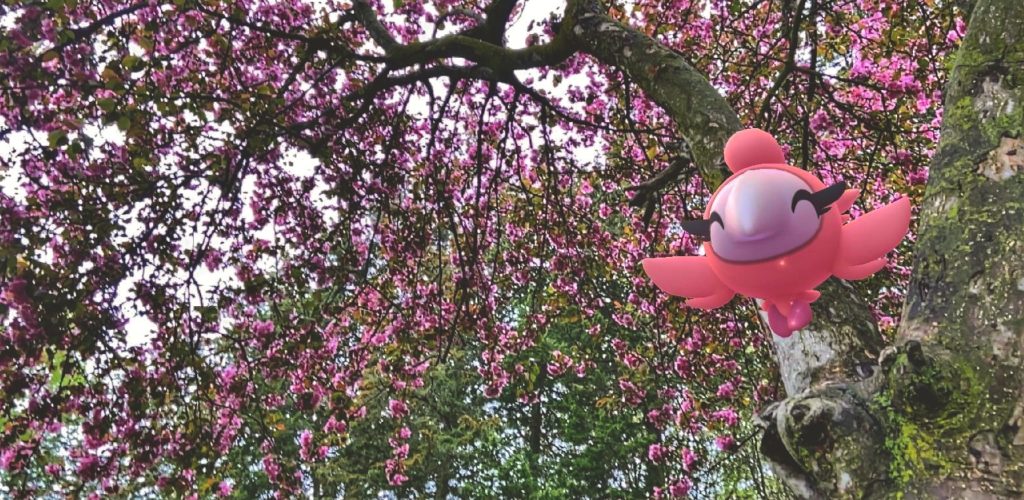 'Spring has sprung in Canada and it has brought some lovely new Pokémon with it! Found this adorable Spritzee helping make all the trees smell so beautiful. Her happy little face brought me so much joy I couldn't help but snap a photo!'
'Blending' by Seaprincess, Georgia, US.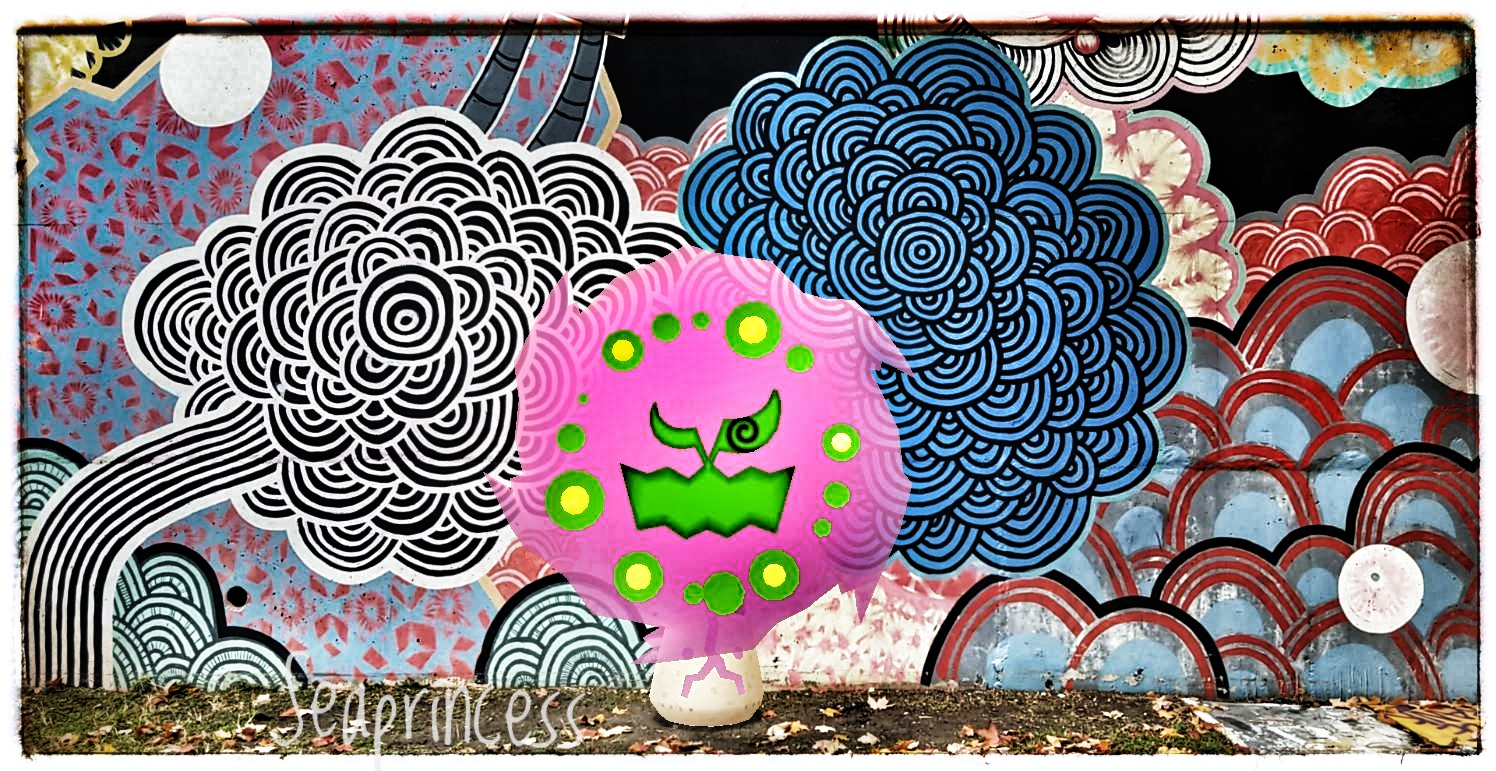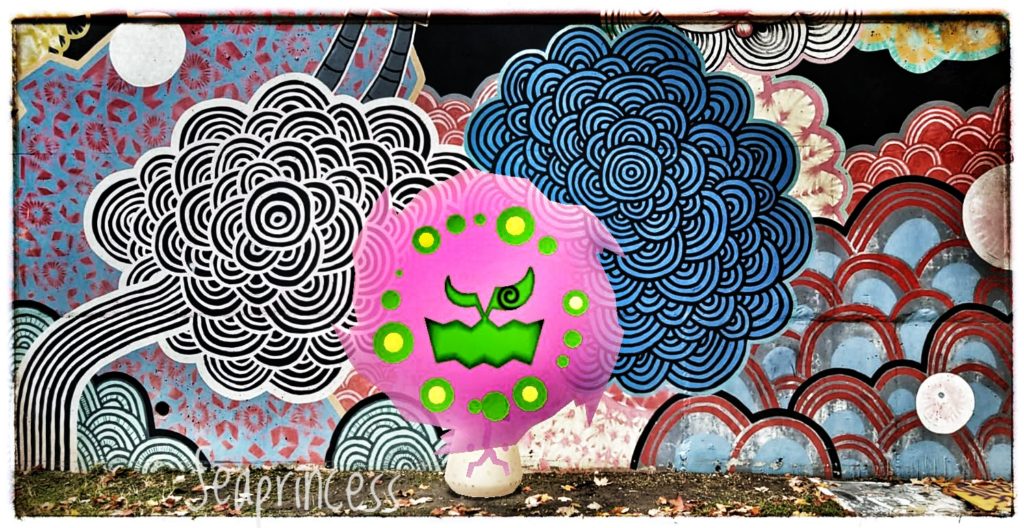 'Spiritomb tries to blend in to the background.'
AR Masters
The below images are taken by our AR Masters.
'Who you gonna call? 👻' by Ash Ketzchup, Disneyland Paris.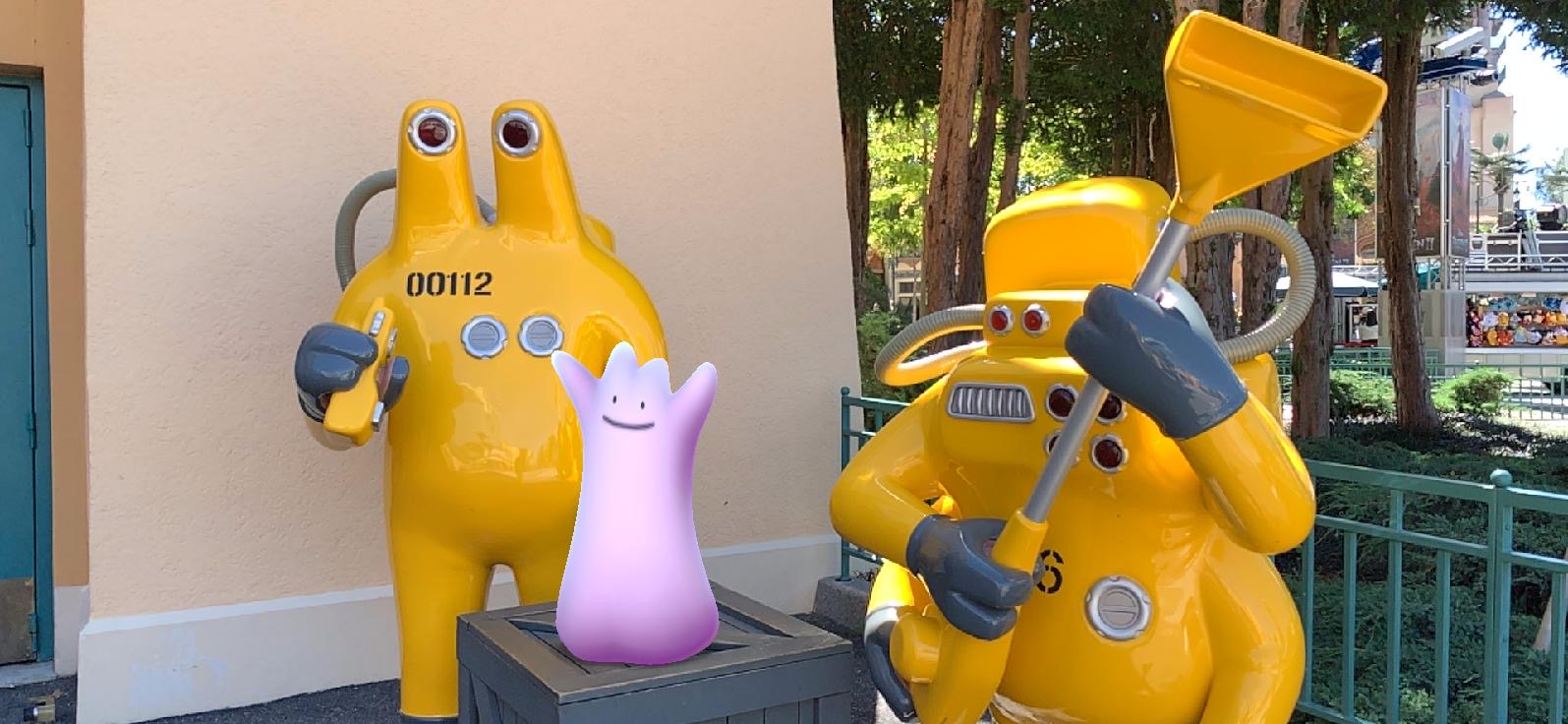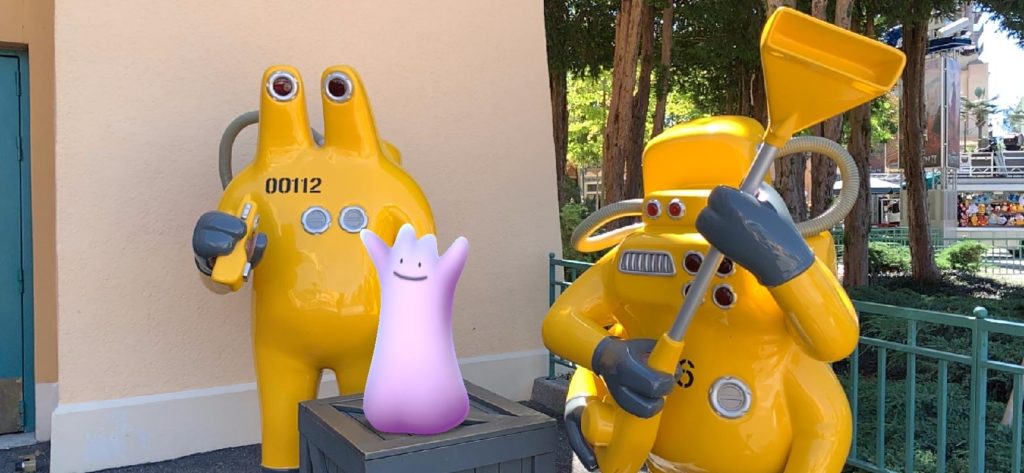 'Pink Pokémon? Ditto, of course! It can be whatever it wants to be!'
'Blossom' by kittypokemonsalot, Grimsby, UK.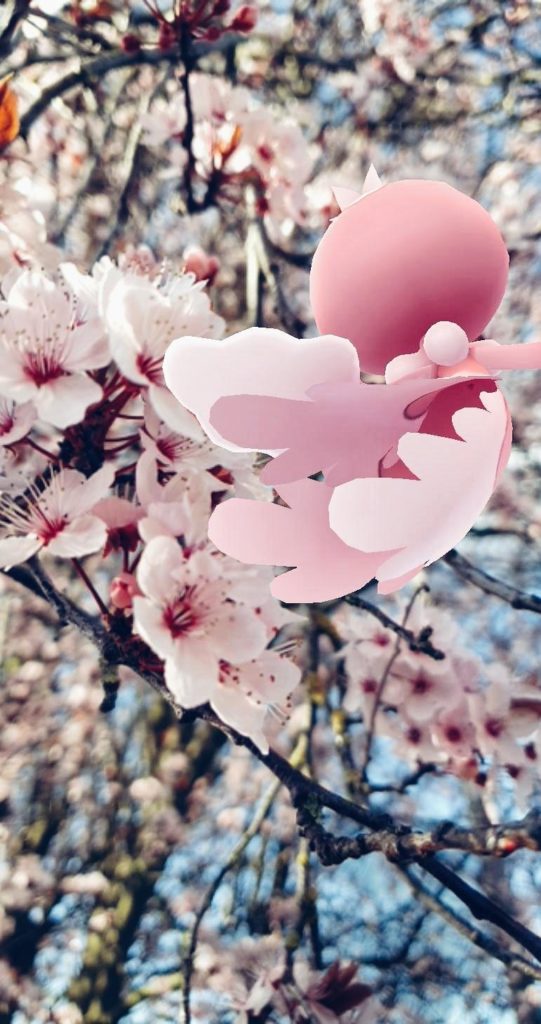 'I took this in the regular AR mode, not the Go Snapshot mode, as I knew it would be easier to position Frillish high up in this tree amongst the blossom with the fixed position AR mode. I also have a matching shot of the male Frillish with white blossom!'
Next Submission Theme
For our next theme, we want to see what makes you happy! Our 'Joyous' theme aims to bring smiles to those who see it, so enter your most joyful, happy and fun Pokémon photos! Enter by June 25th at the link here. Full submission rules at the link.