We kicked off 2023 with a bang, asking to see your 'Best of 2022' photos for our first showcase of the year, so what to follow up with? A water theme! Not just your favourite Water type Pokémon, but photos taken in the rain, at rivers and by the sea, in the bath, anything that fits a water theme!
Unedited Images
The below AR images have not been edited in any way.
'autumn leaves' by ao, Japan.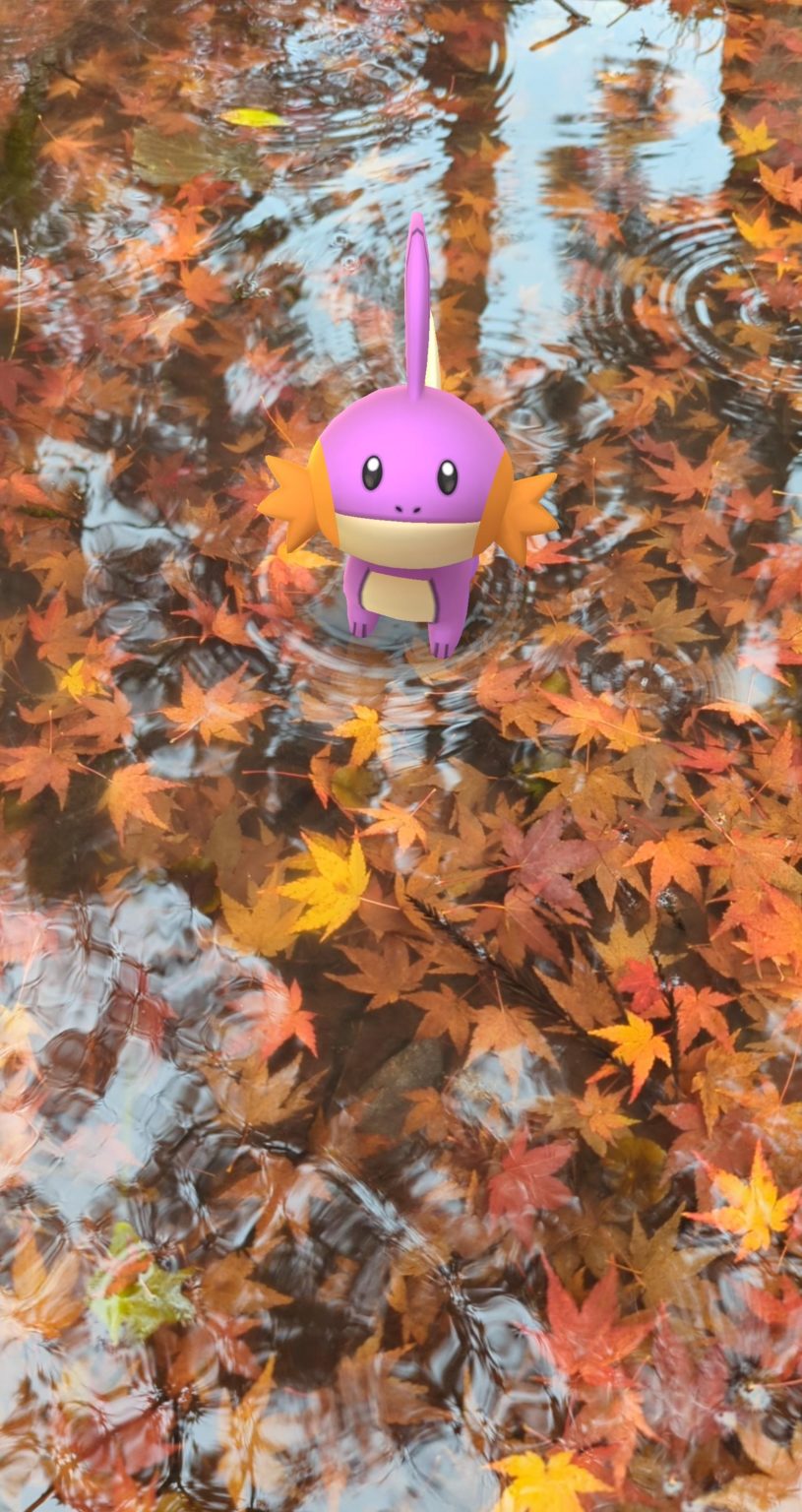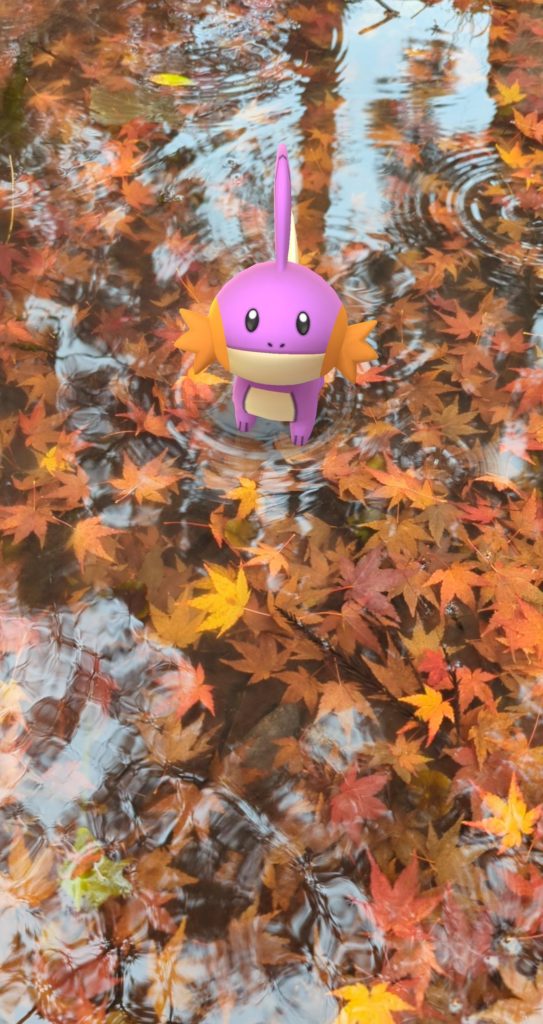 'There are beautiful fallen leaves in the pond.'
'Marshtomp loves the rain!' by CKLXS, Bogotá, Colombia.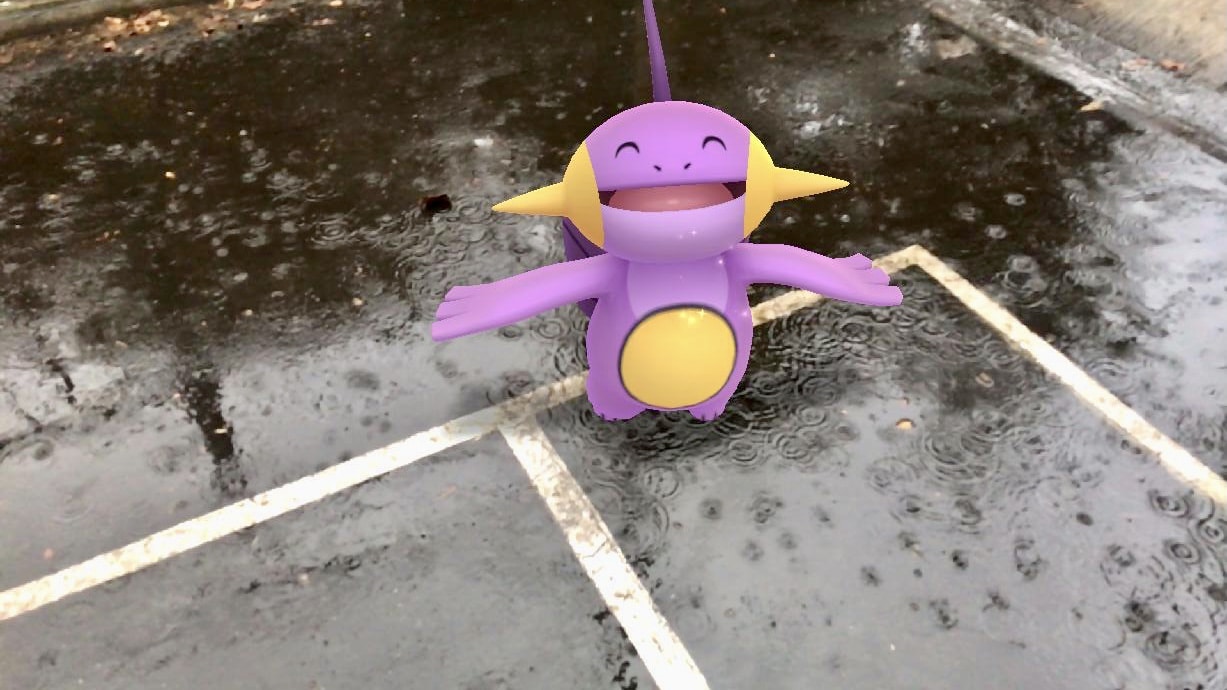 'Here is another one who really enjoys the rain! It insisted on a swamp but this was the most I could do – living in the city. I promised it a swamp will be next. 💓'
'Quiet rain' by nana15AR, Hiroshima City, Japan.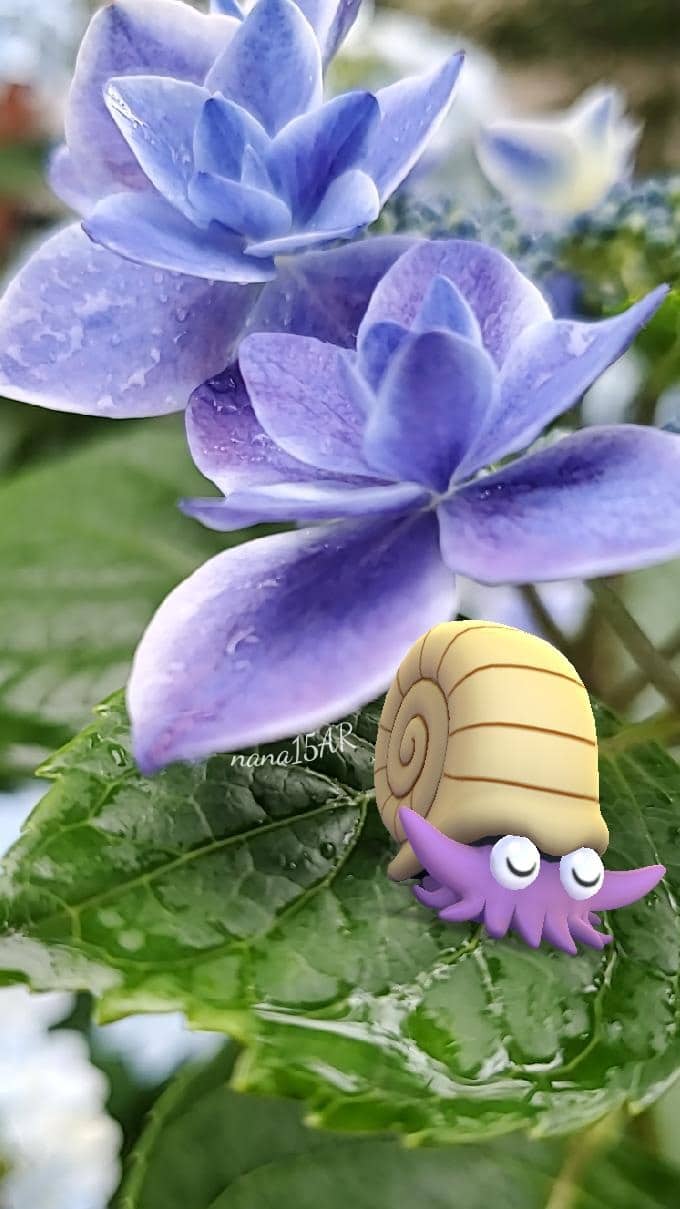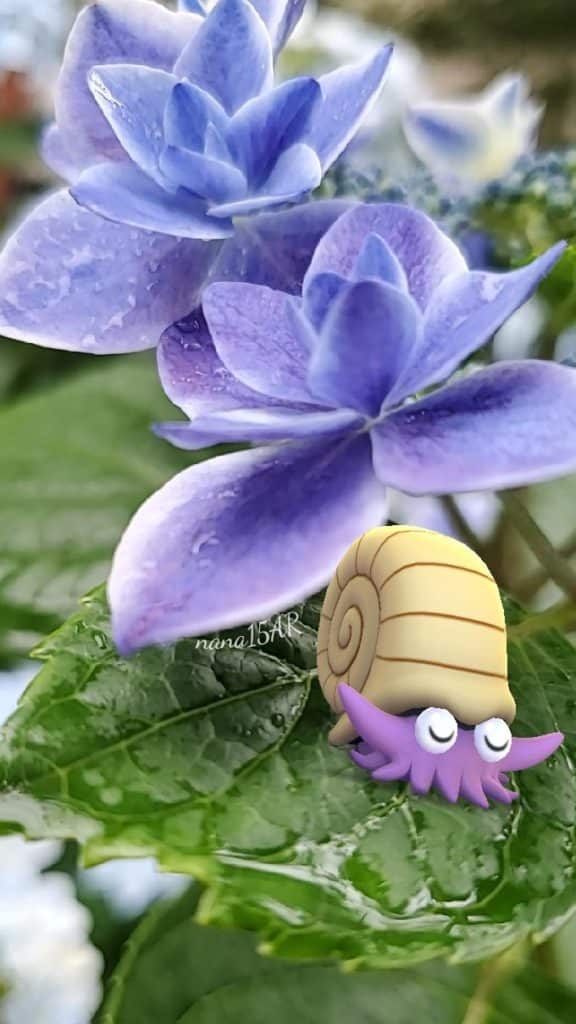 'I was listening to the quiet sound of rain that seemed to absorb all the sounds.'
'Who is special now?' by shinyshinx.science, Coast Salish Territory, British Columbia, Canada.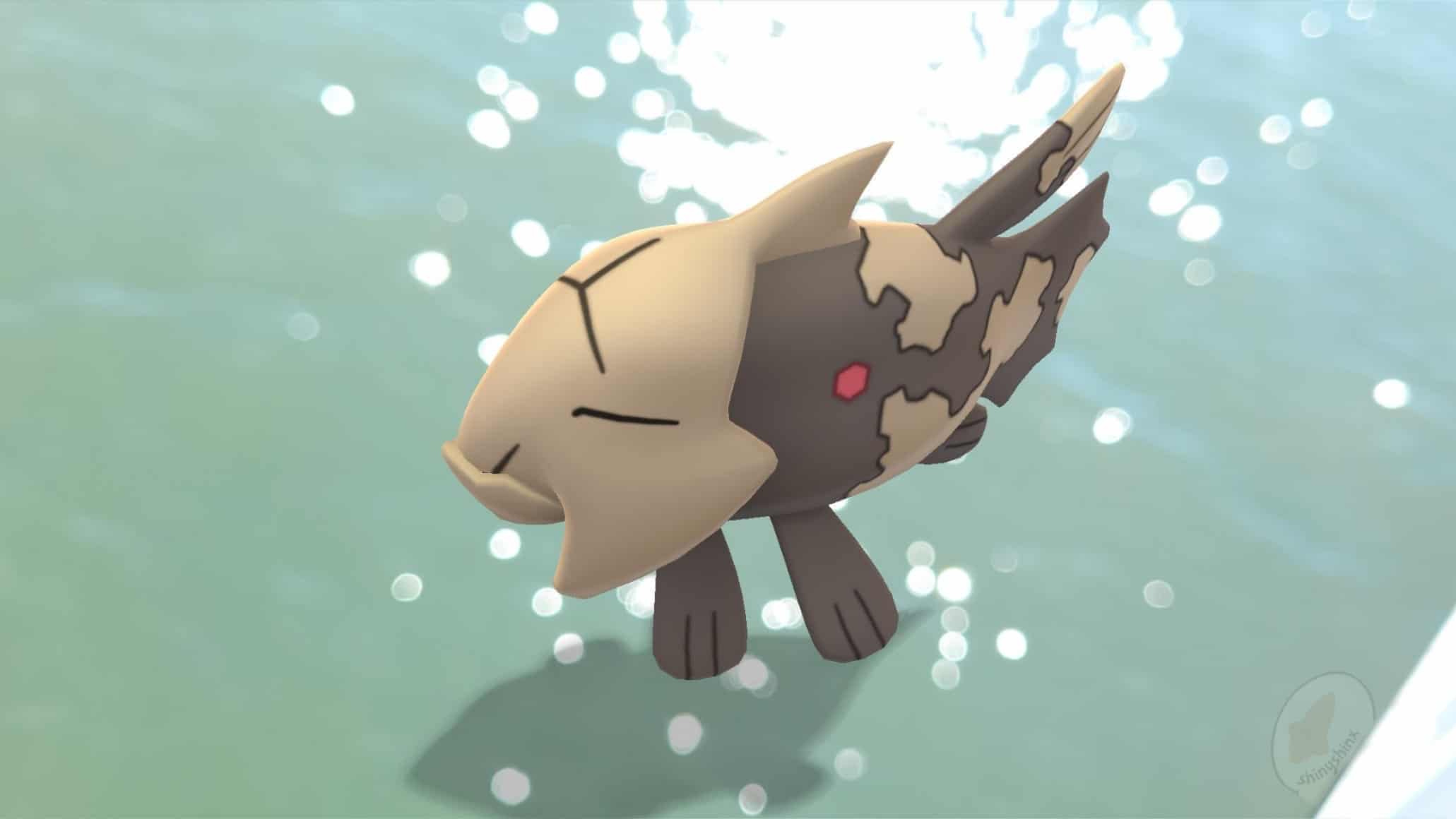 'Relicanth has looked like this for the past 100 million years. That means this Pokémon has remained unchanged since the late Cretaceous, when dinosaurs roamed the Earth. At the end of the Cretaceous about 66 million years ago, Relicanth also survived the mass extinction of non-avian dinosaurs, pterosaurs, and large marine reptiles. Compared to it, humans have looked like modern humans for just 1.6 million years. And we think we're so special!'
'Goldeen Swimmer' by Feresk, Dauin, Negros Oriental, Philippines.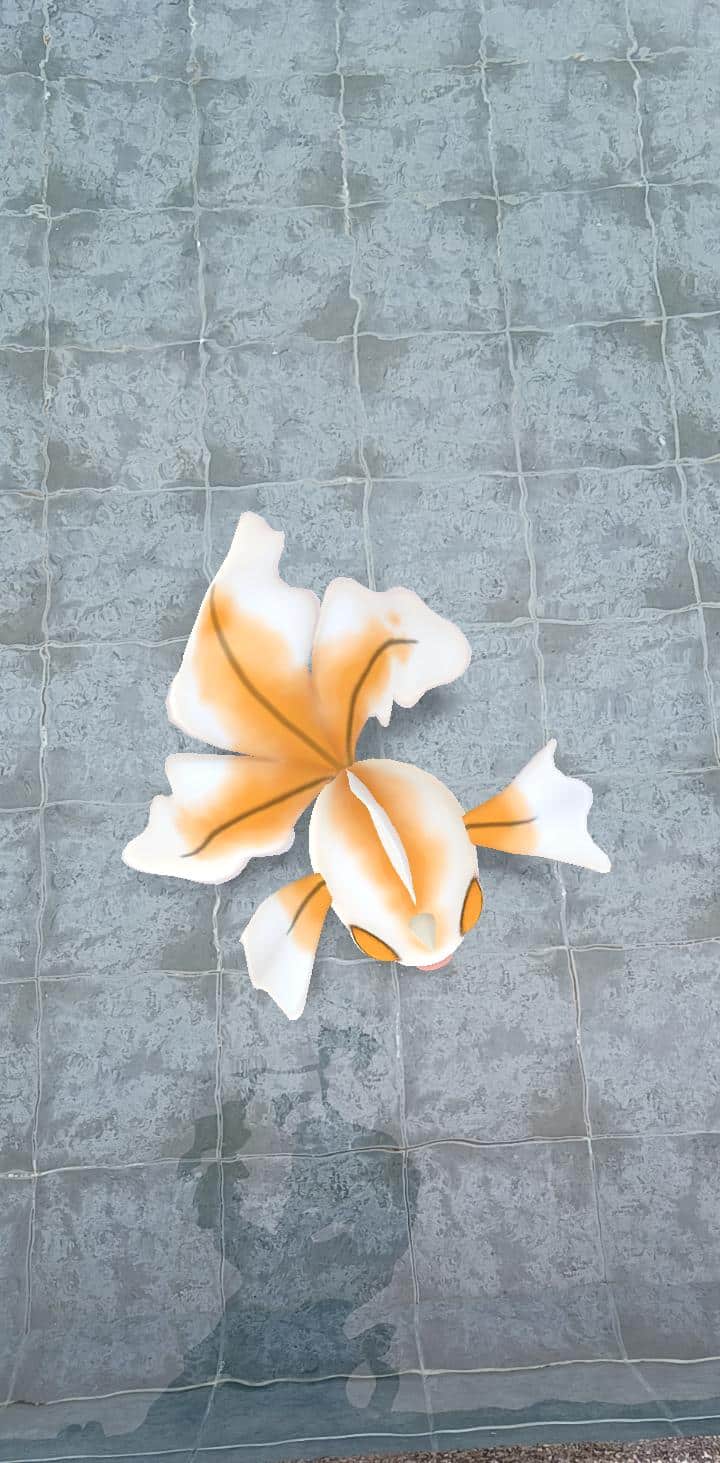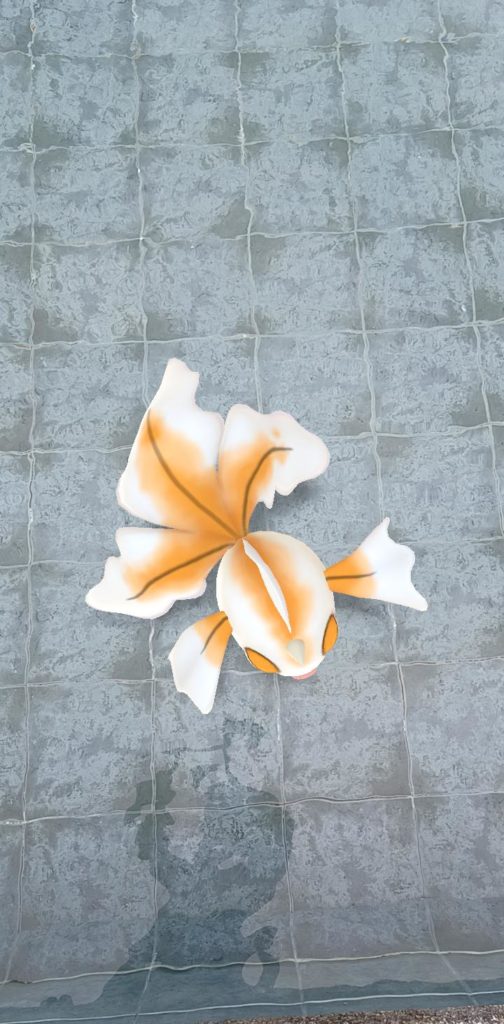 'Taking my Goldeen out for a swim and there was this moment where she looked pristine and in the moment…'
'Unlucky Duck' by mingosanch, Massachusetts, USA.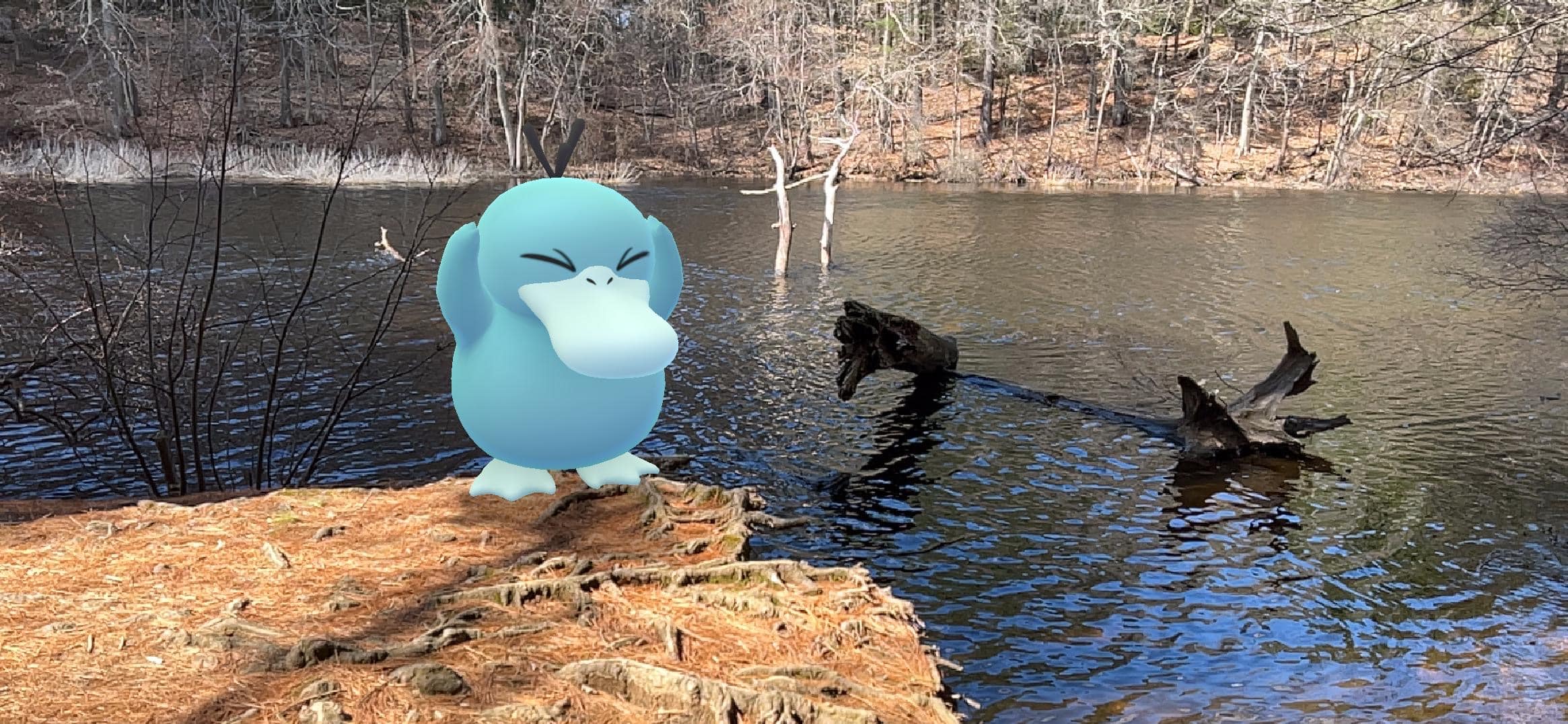 'During my walk through the woods, I came across a striking blue Psyduck near the river. Unfortunately, it seemed to be suffering from a headache. I had to approach it very carefully once I saw that it was grasping its head. I didn't want to be at the receiving end of its strong psychic powers!'
'水面へジャンプ' by u501, HANABIYORI, Inagi city, Tokyo, Japan.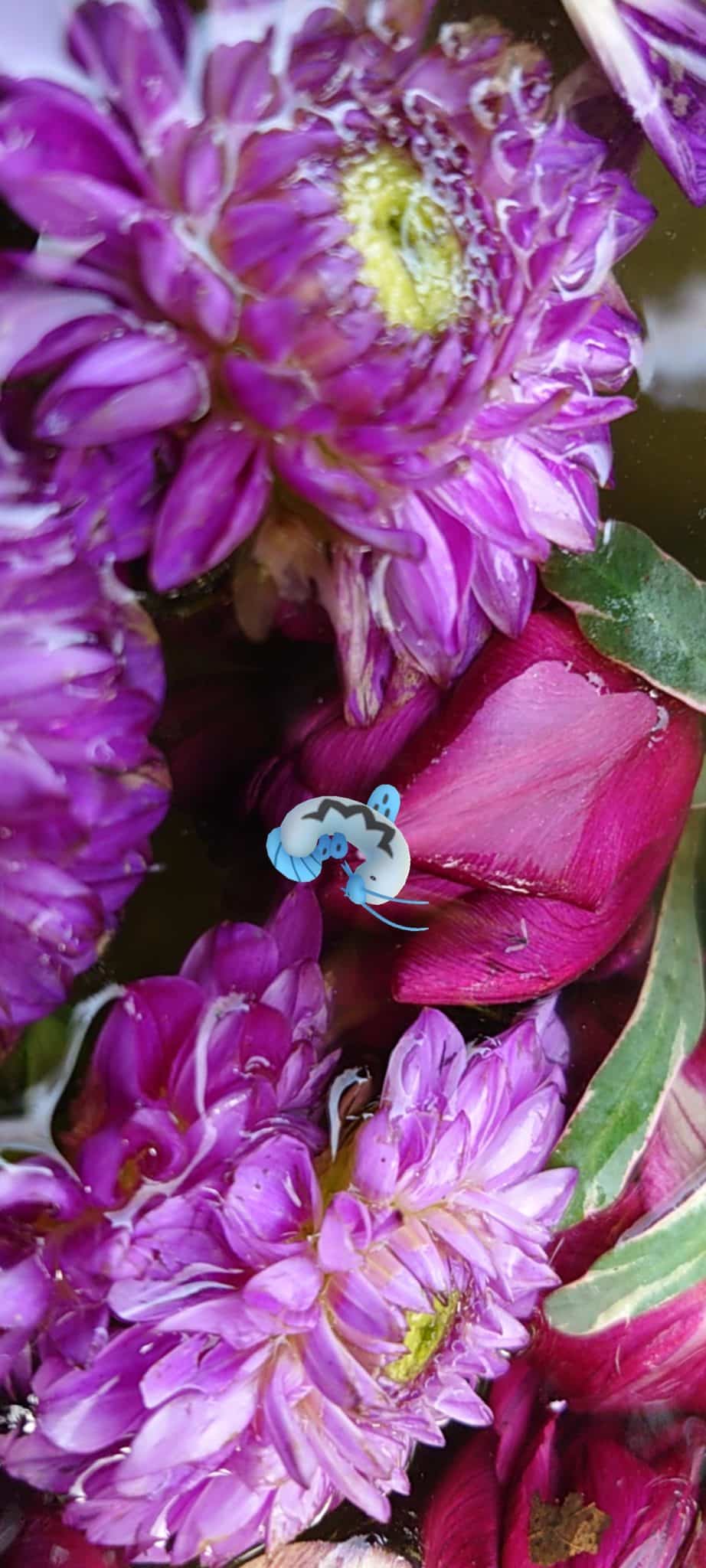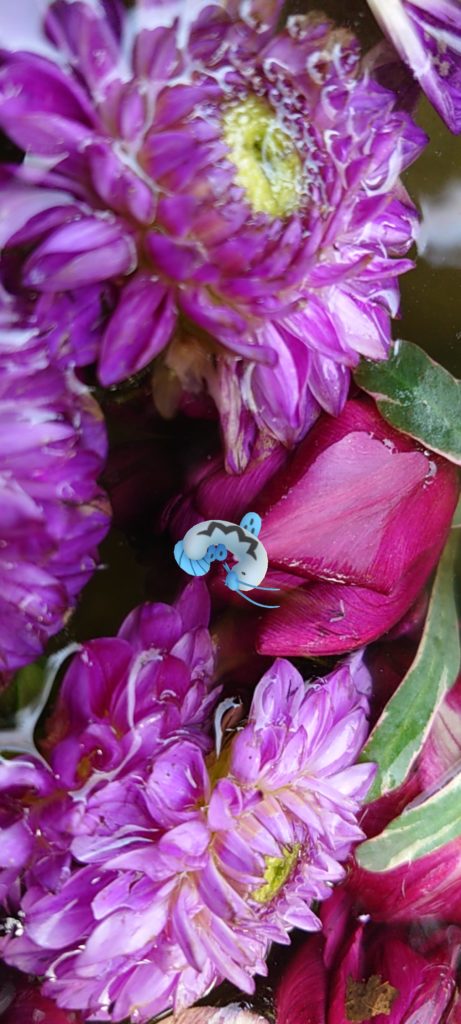 'I took a picture of Barboach jumping from a bowl with floating flowers.'
'Shiny Sealeo took a sunbath in a good day.' by pokemoninlife, Sun Moon Lake, Nantou County, Taiwan.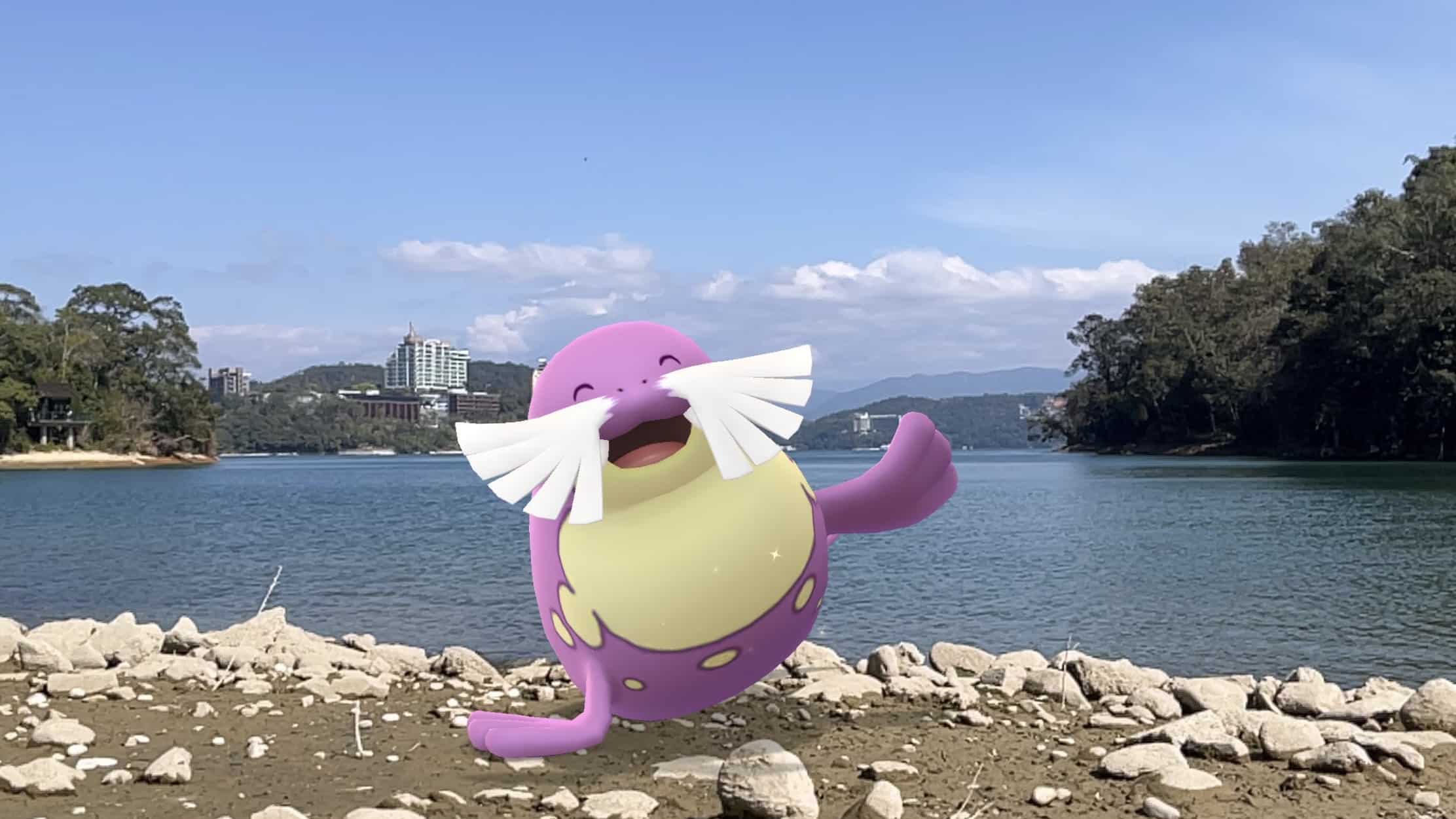 'Sun Moon Lake is a famous resort in Nantou County in Taiwan. It has many beautiful views around the lake. Of course, there are many Pokémon living here. It was a sunny day and I was lucky to meet shiny Sealeo taking a sunbath at the beach.'
'Raindrop' by ao, Japan.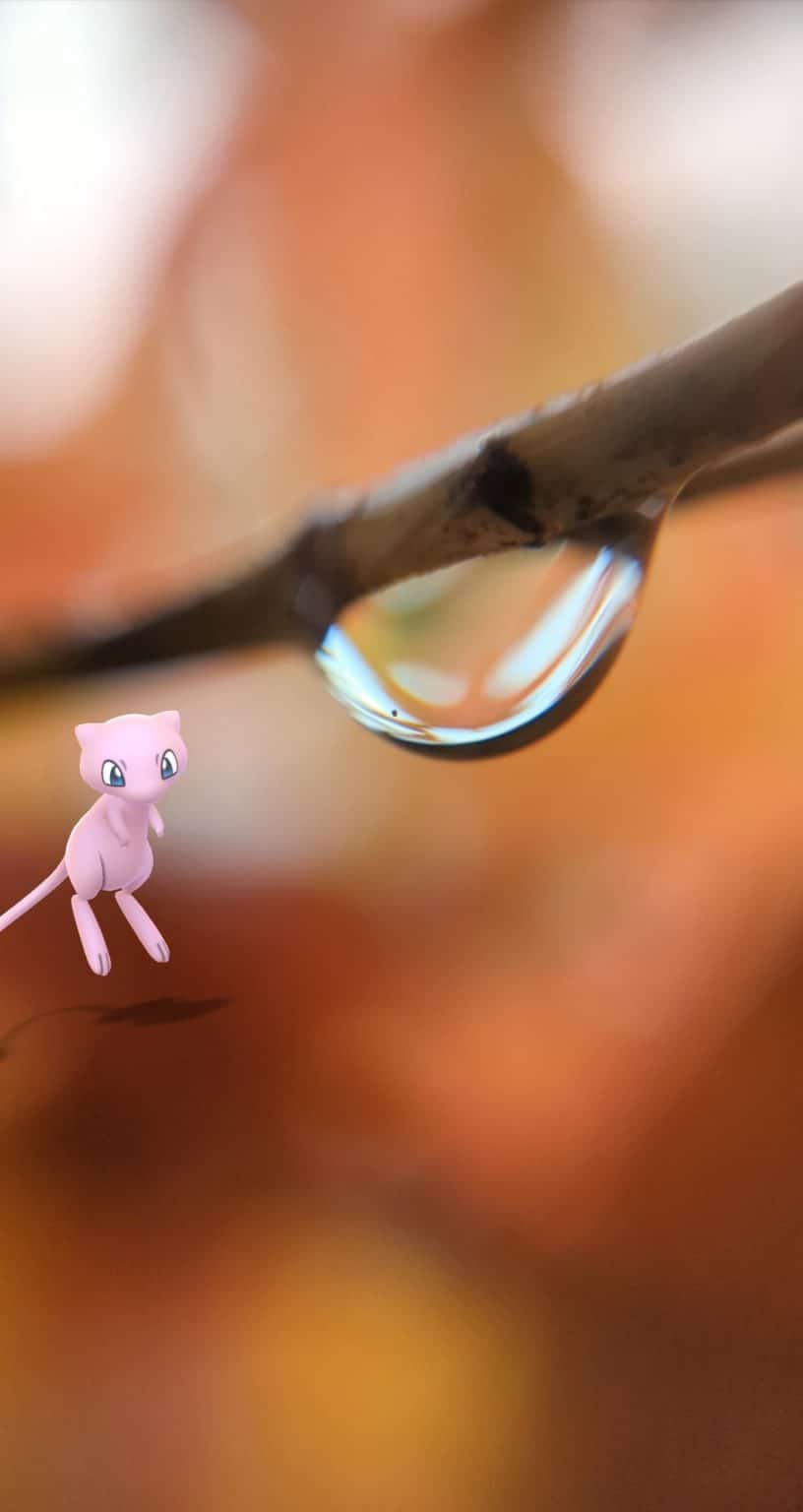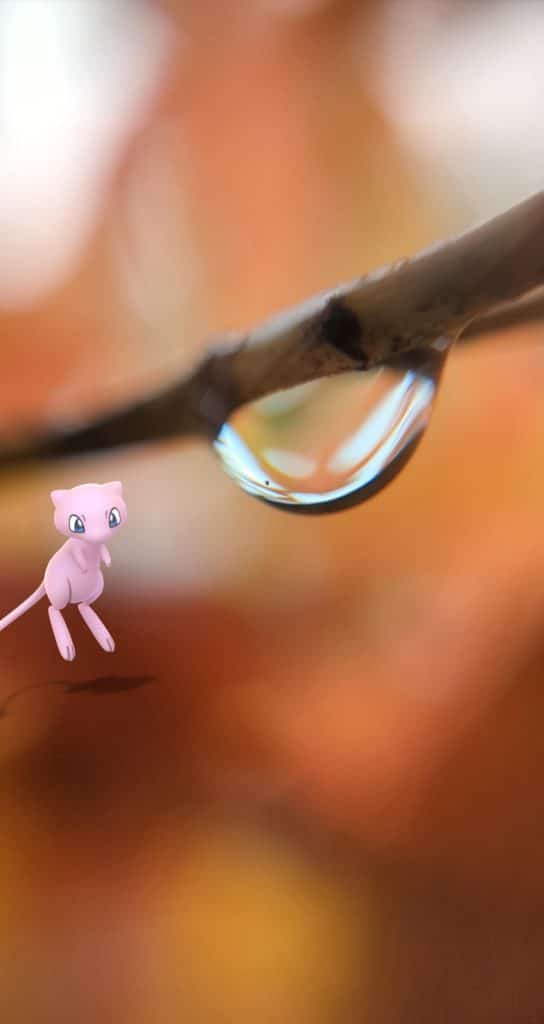 'Rainy day'
'Seaside Samurott' by Senescallo, Salcombe, England.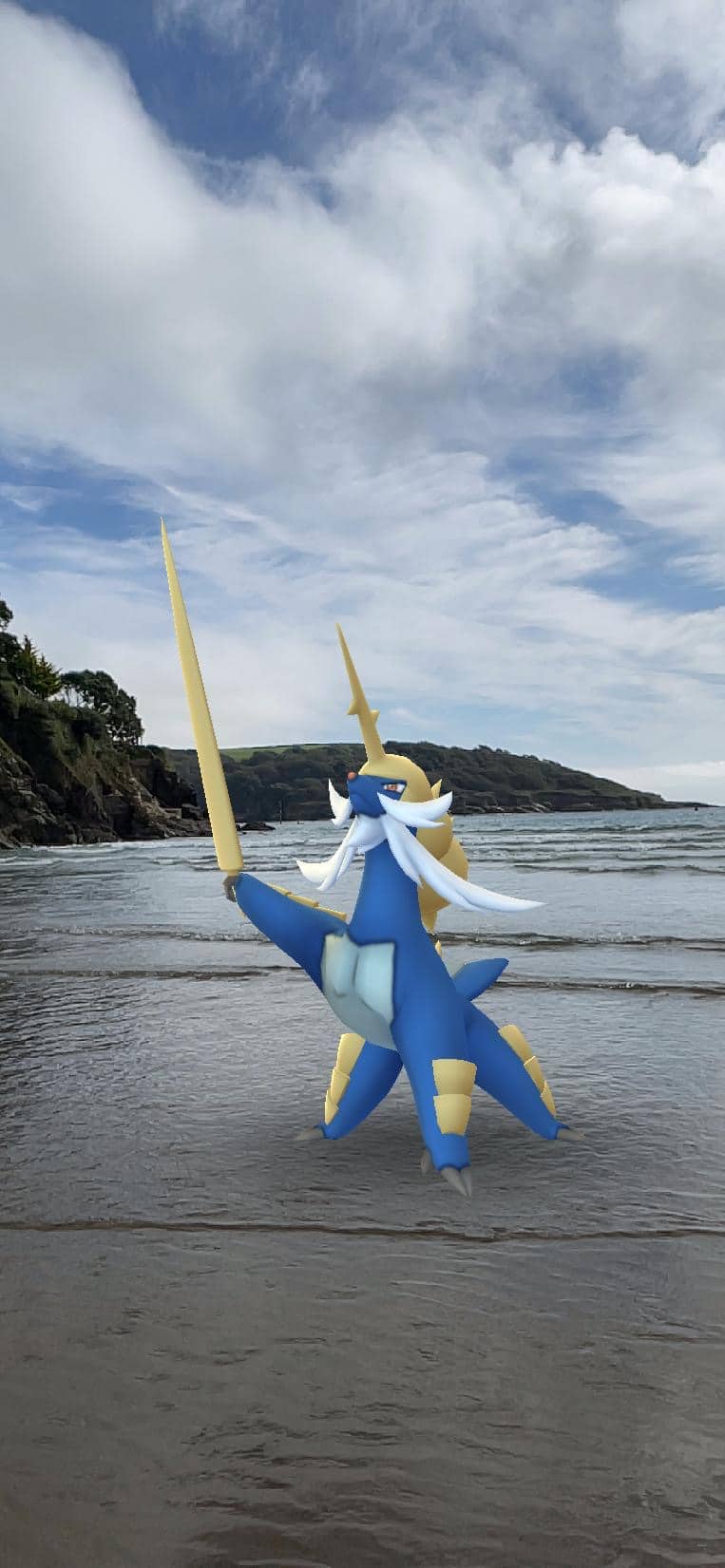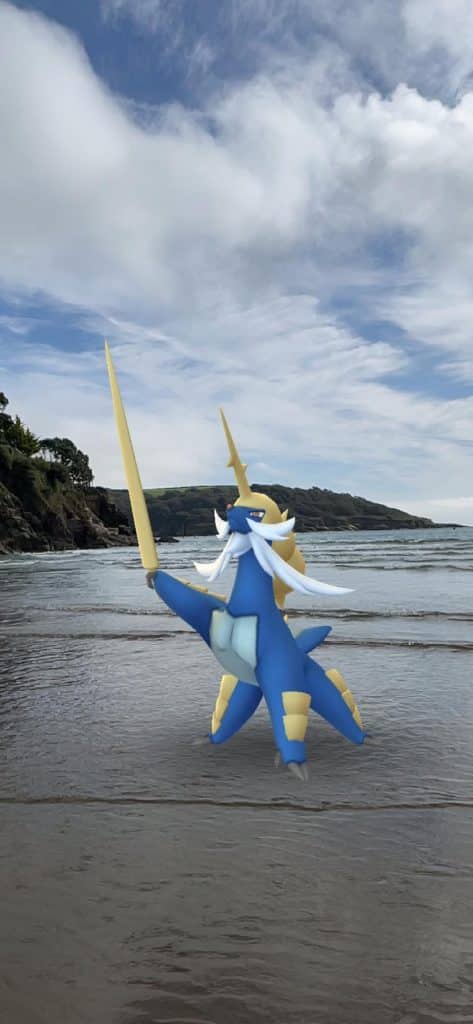 'Knowing I was heading away to the beach post-Oshawott Comm Day, I saved my Samurott research encounter knowing I could only get this pose that way!'
'Total Focus' by mingosanch, Massachusetts, USA.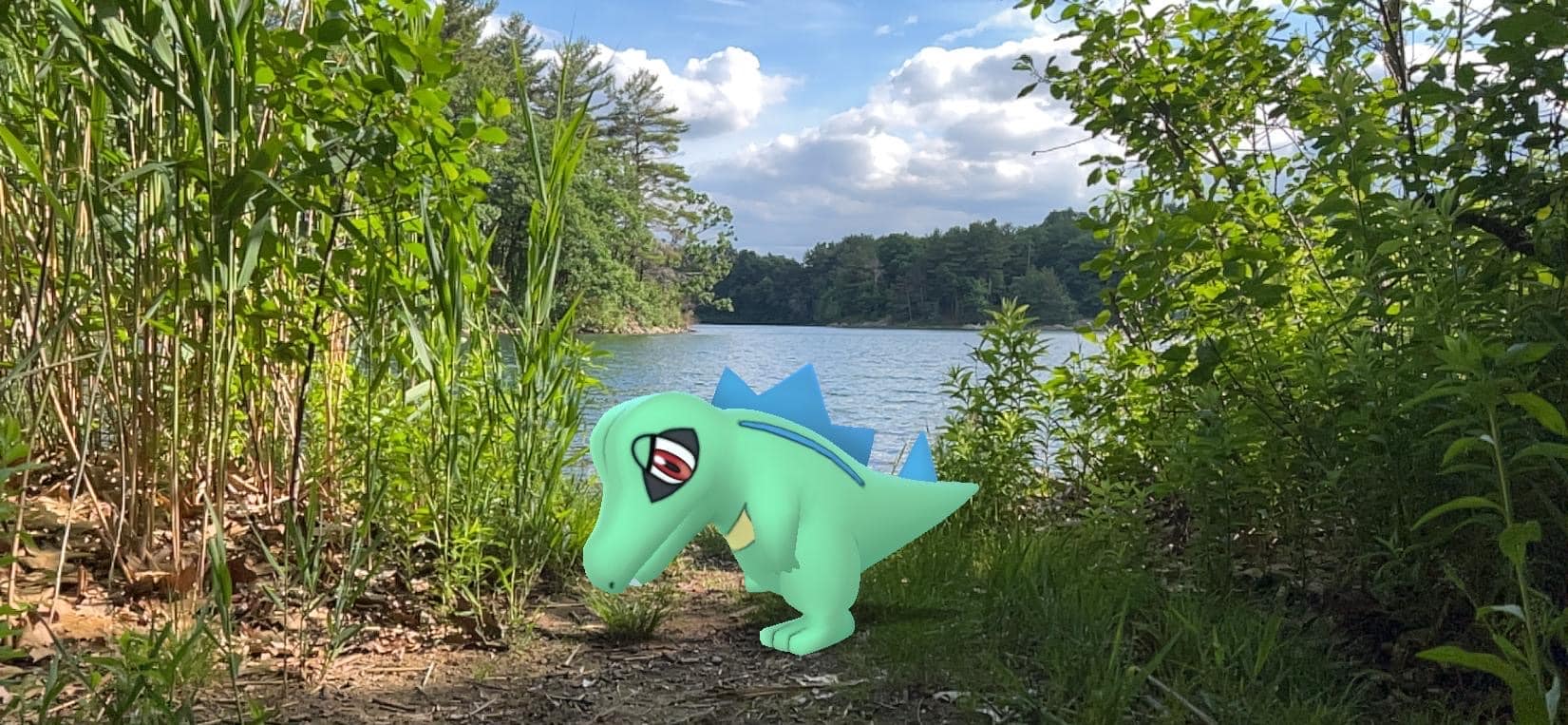 'My Totodile loves nothing more than going to the lake for an afternoon swim. While it normally dances around with a huge smile on its face, Totodile is very serious when it comes to food. I snapped this picture as Totodile finished eating its berry lunch!'
'Raw Fish' by ずんだオレ, Japan.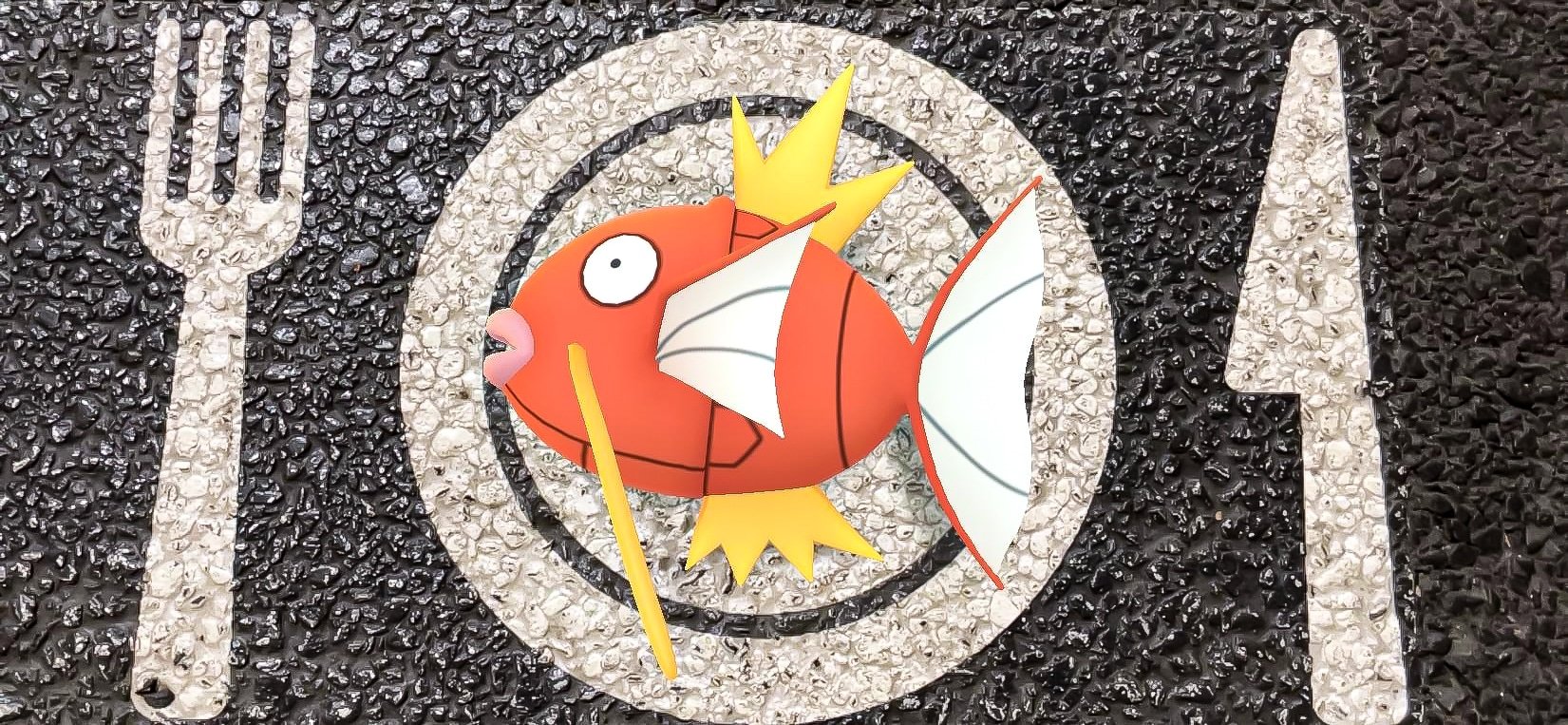 'slices of fresh raw fish arranged to look lifelike!!!'
'Splashing out with my Wooper' by IIAYUSHII, India.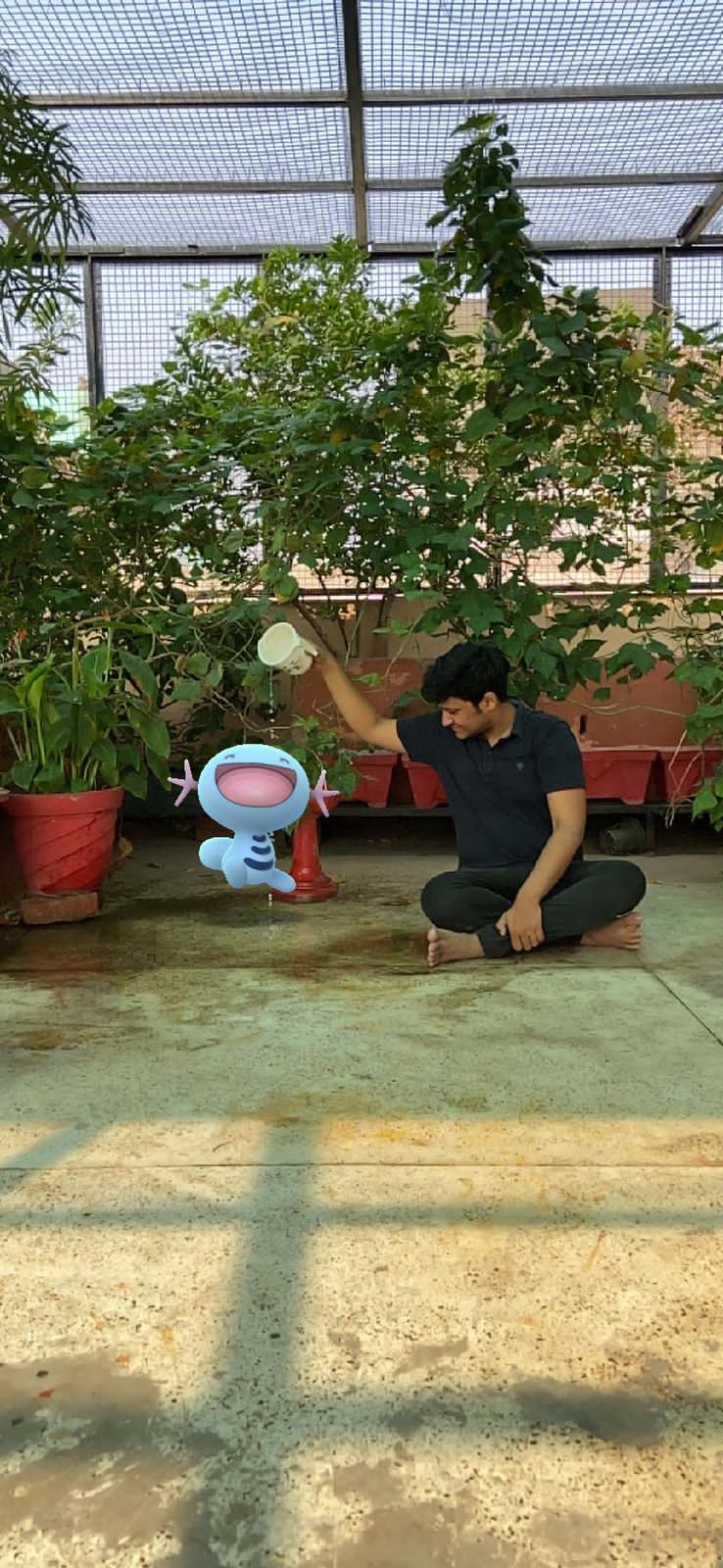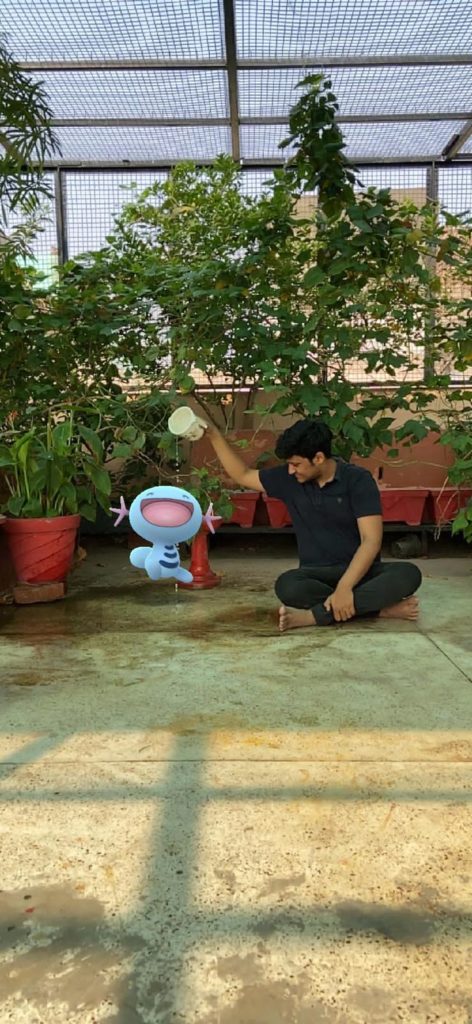 'I was sitting on my terrace garden and the idea of this AR suddenly popped to my mind . I grabbed a water tumbler, picked my phone and made wooper my buddy. Played with WOOPER a little bit and asked my brother to be my model. Took this shot at a perfect timing.'
'Somersault Summer' by Feresk, Dauin, Negros Oriental, Philippines.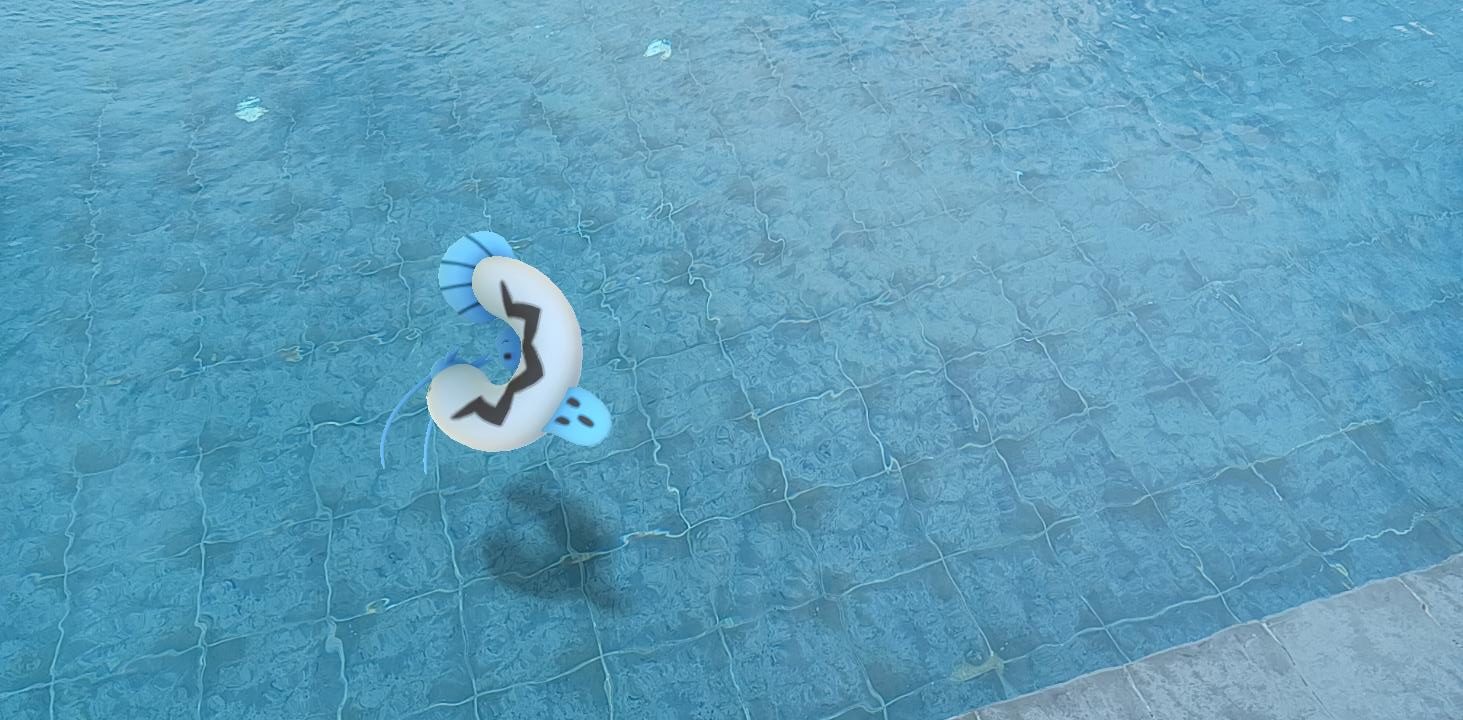 'On one of these few beach days I was able to steal away, I took my Barboach out into the pool and he felt so energetic, he did a flip!'
'Mudkip' by A Pokémon GO Trainer, Arkansas.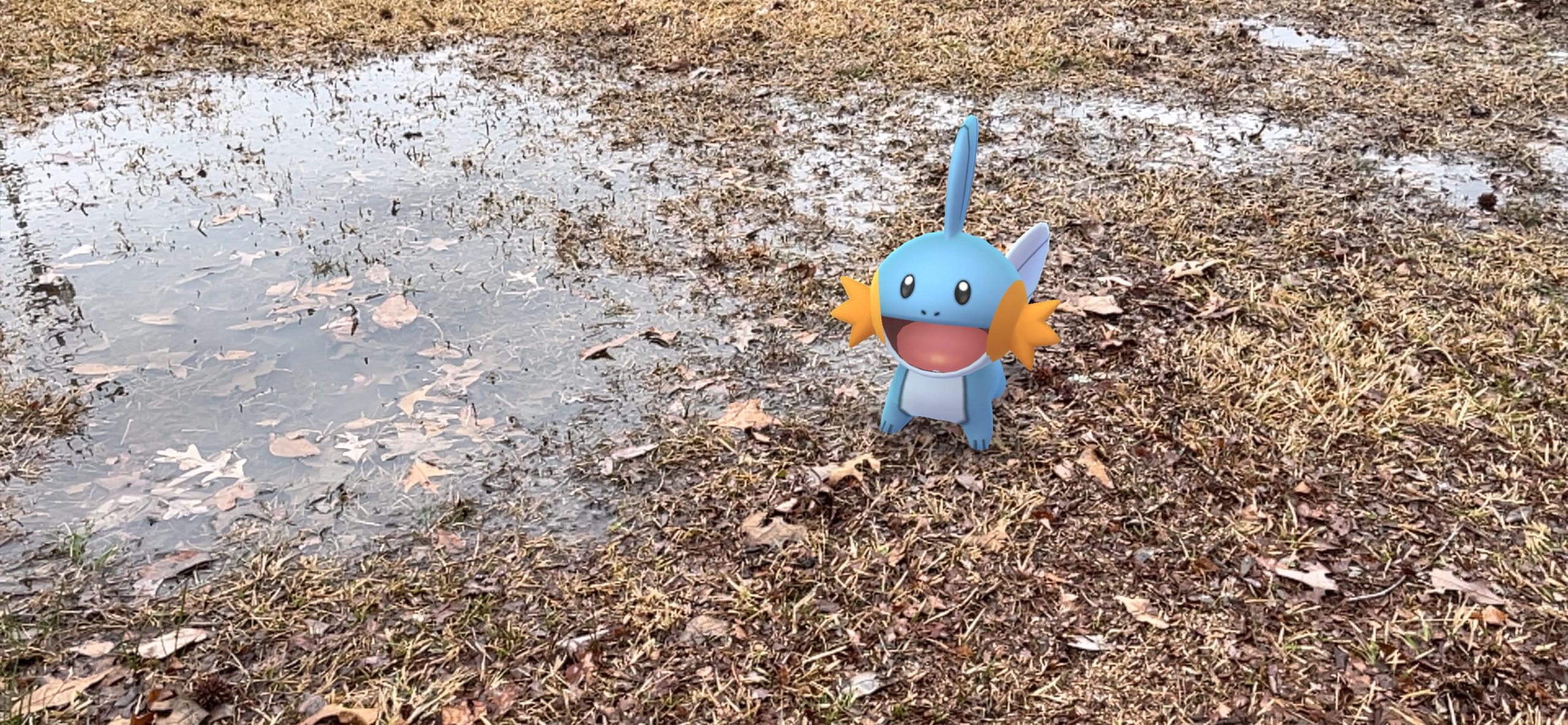 'Basically playing Pokémon Snap in real life!'
'Cold rain' by nana15AR, Hiroshima City, Japan.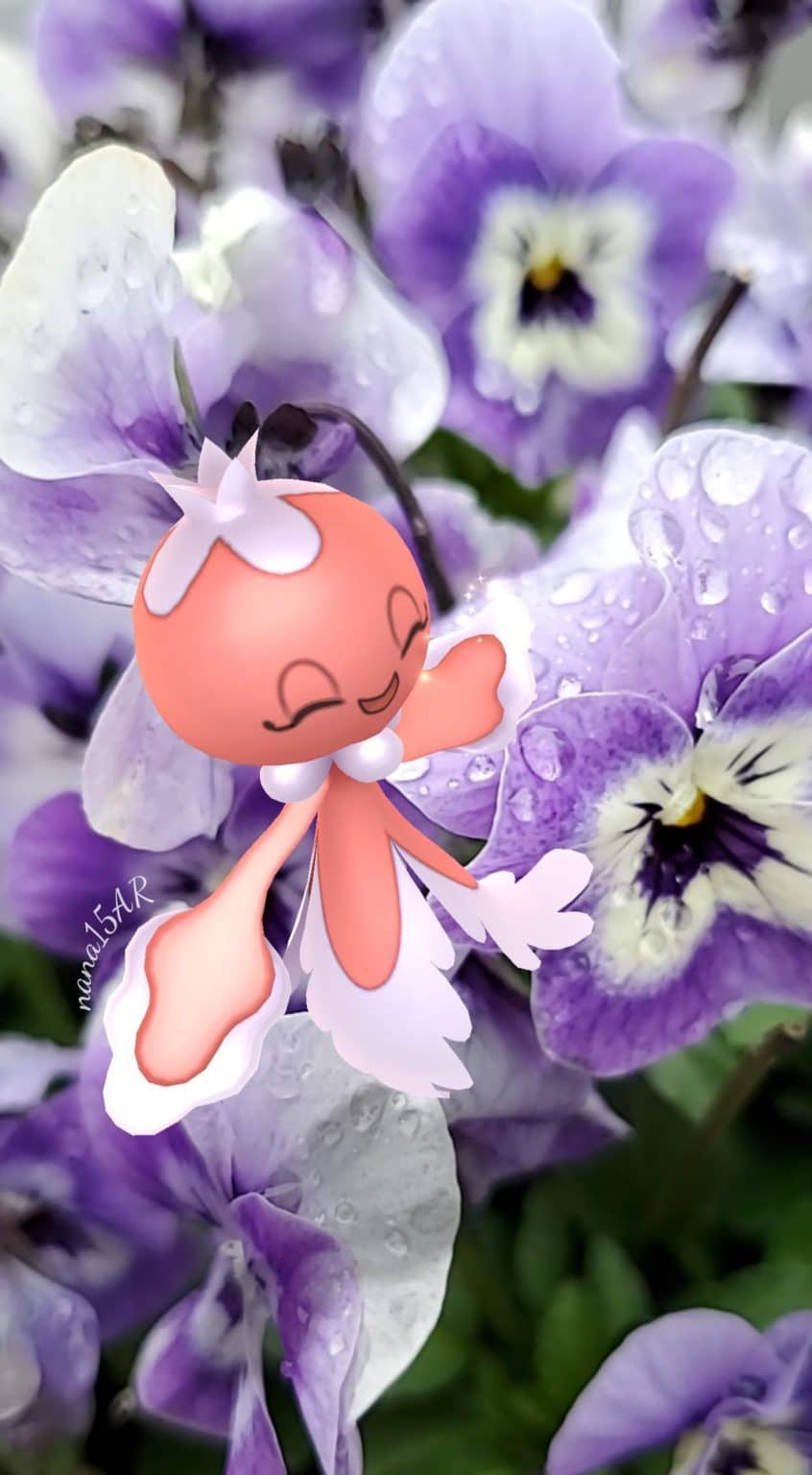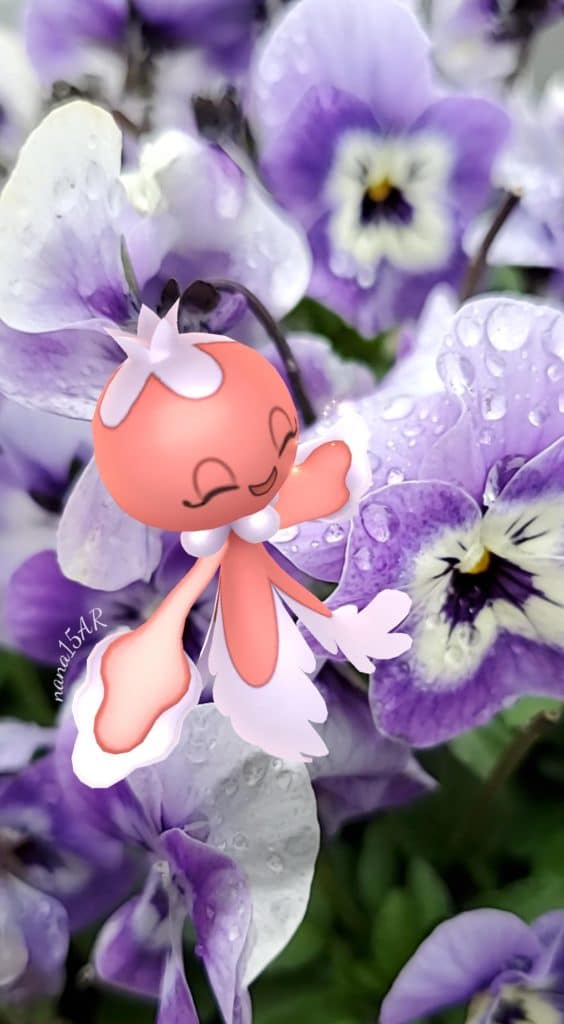 'Winter rain, in the cold rain Pluril gently wiped the flowers.'
'My Summer Vacation' by ずんだオレ, Japan.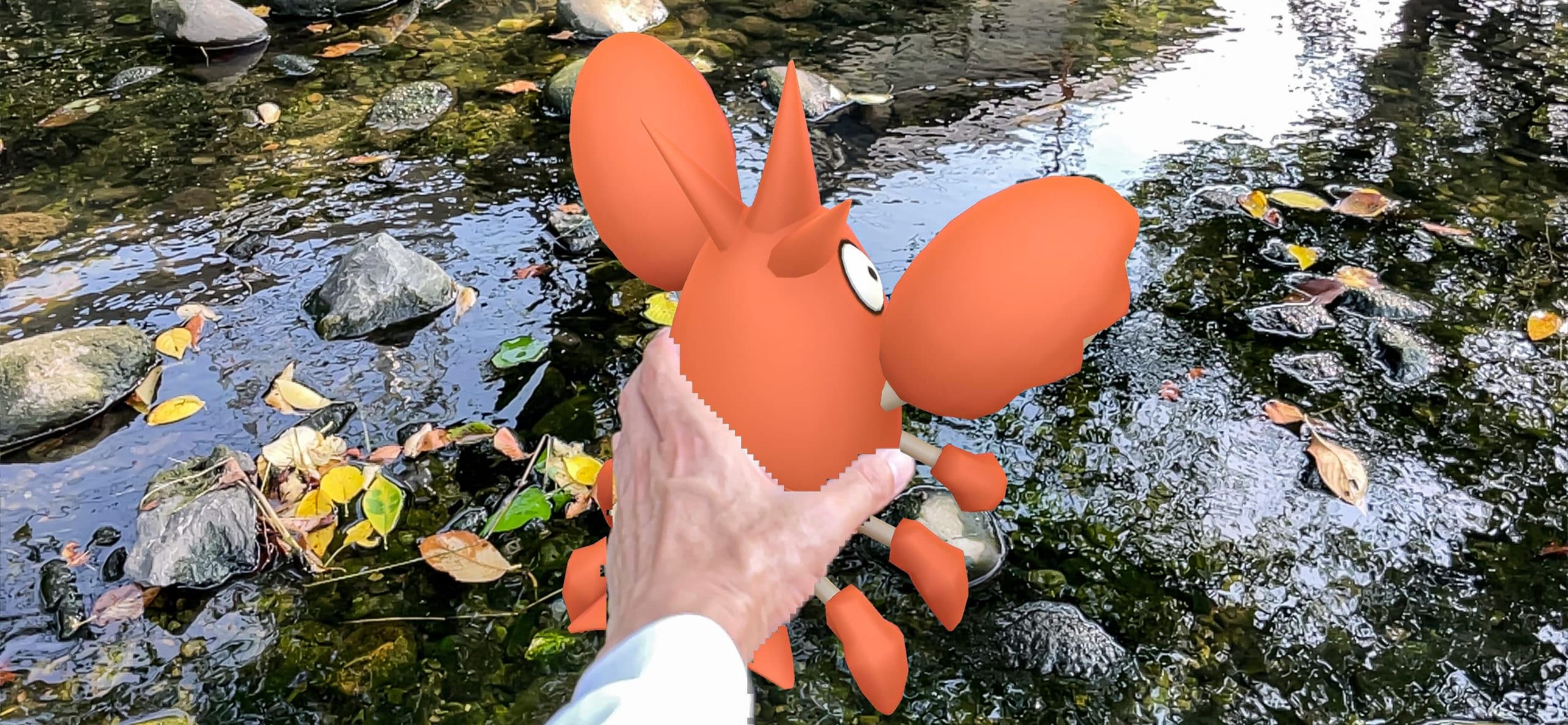 'Gotta catch 'em all!'
'Just Happy To Be By The Water' by CatRay933, NYS, USA.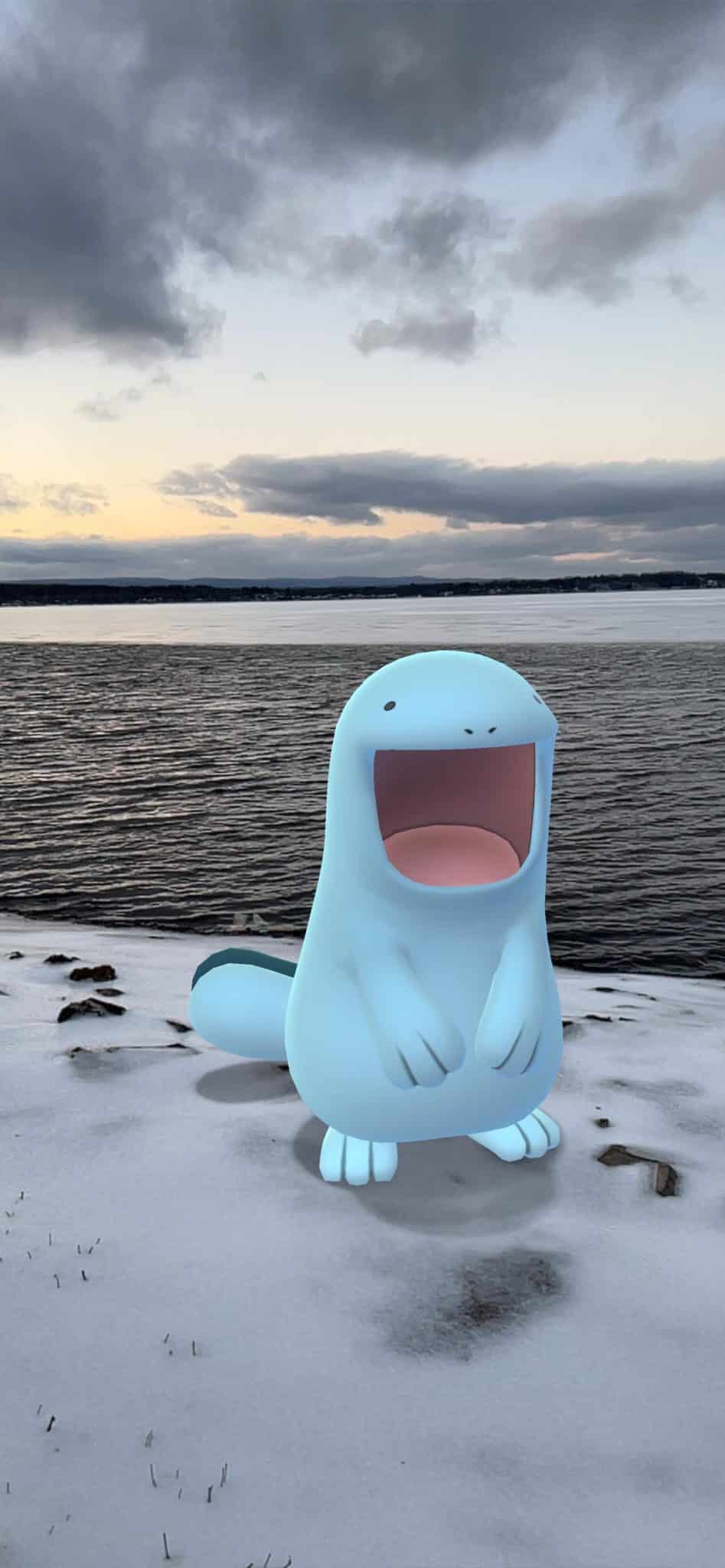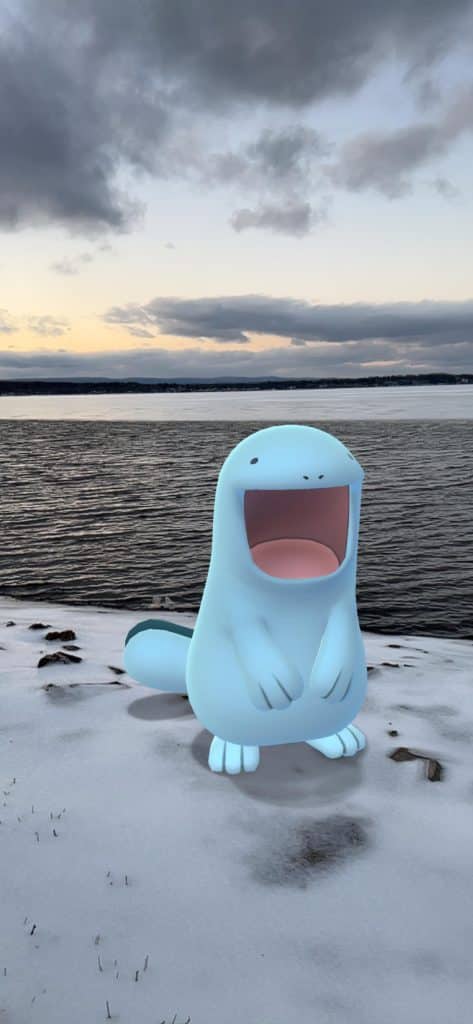 'Hi I may have submitted this photo already but wasn't 100% sure I did it correctly so I wanted to try to reupload it. I apologize if I already submitted. First contest just wanted to be sure. Anyway this is quagsire by the lake because Quagsire just wanted to go see water.'
By AshEch0, Virginia, USA.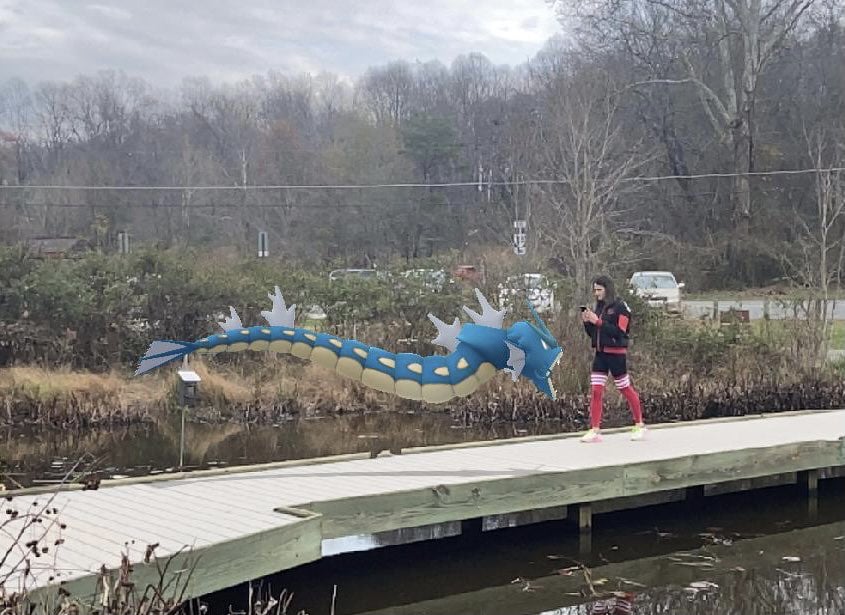 'Stay aware of your surroundings'
By Kadous, Prague, Czech Republic.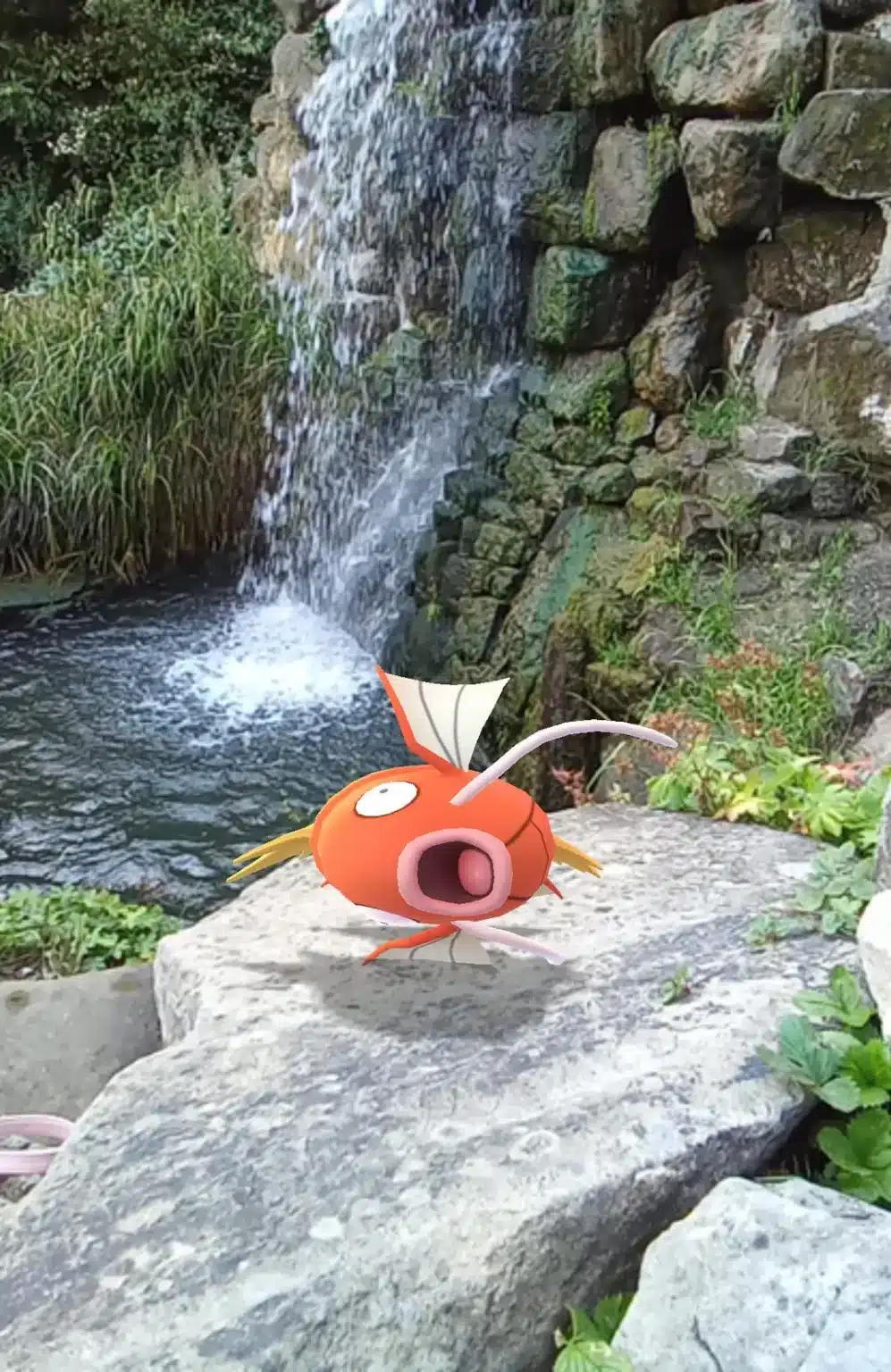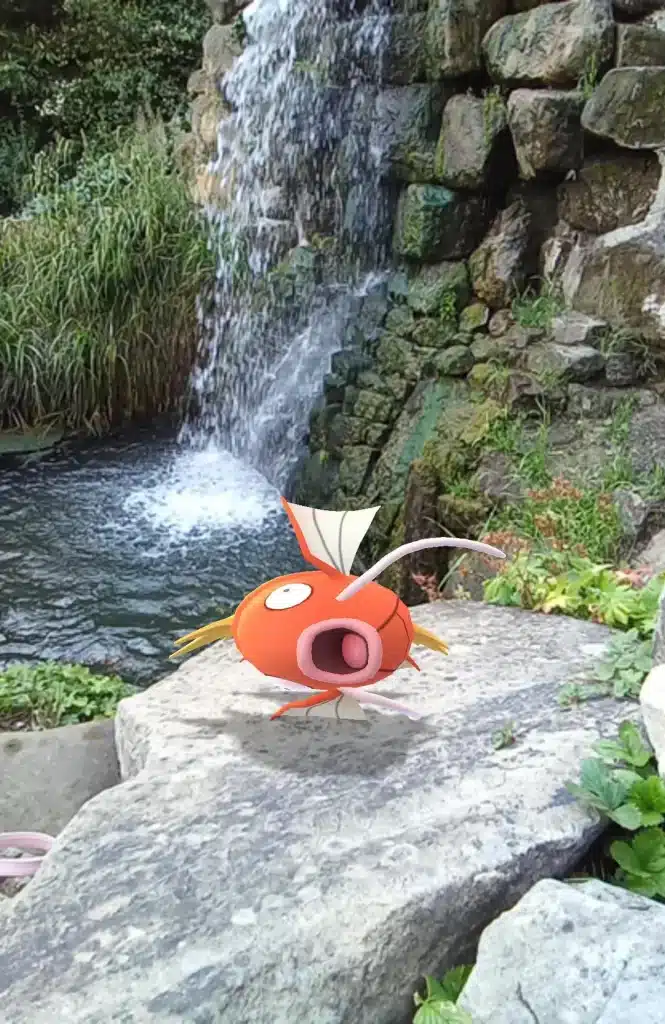 'I found this one dying a few feet from water. Saved it and it immediately evolved out of pure gratitude.'
'Vaporeon' by ずんだオレ, Japan.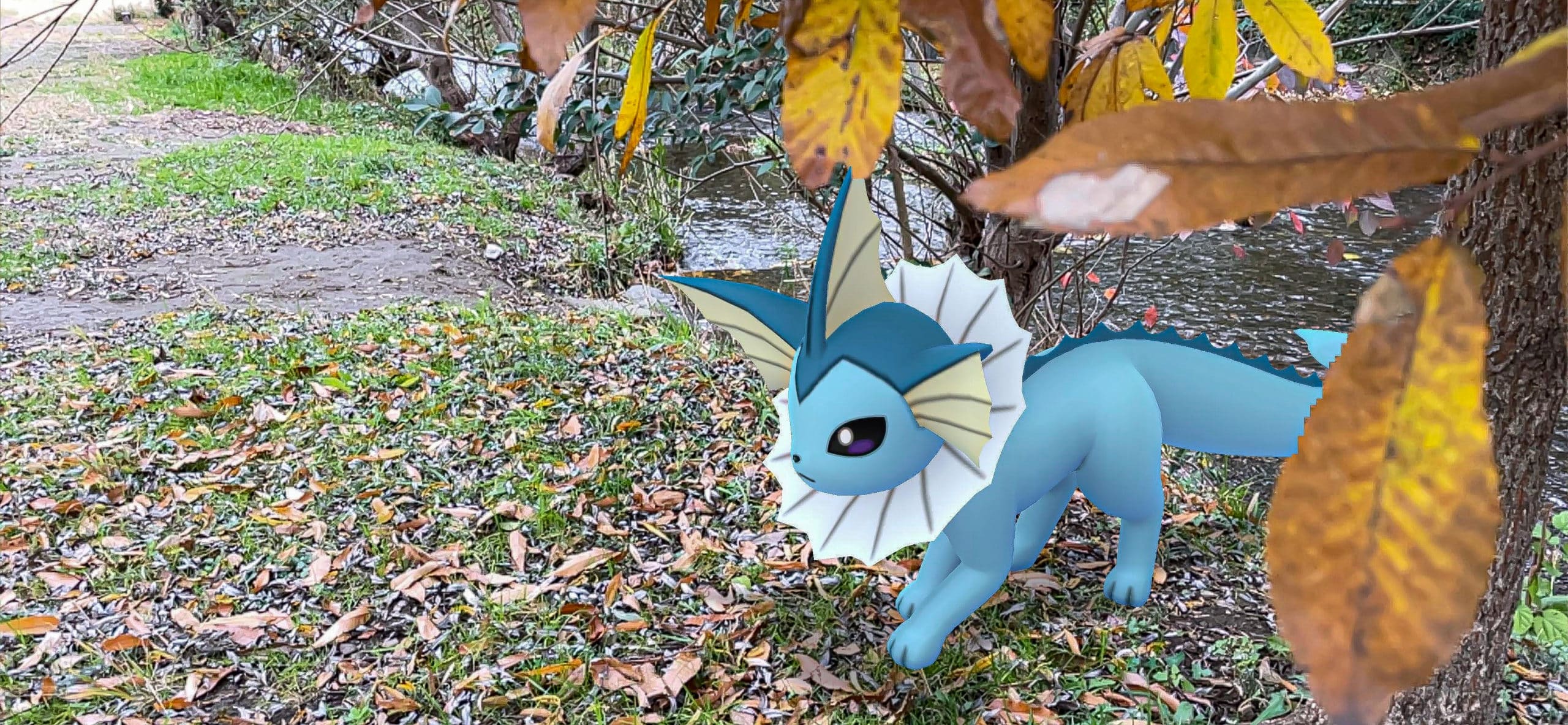 'Everyday Life'
'Singin' in the Rain' by ao, Japan.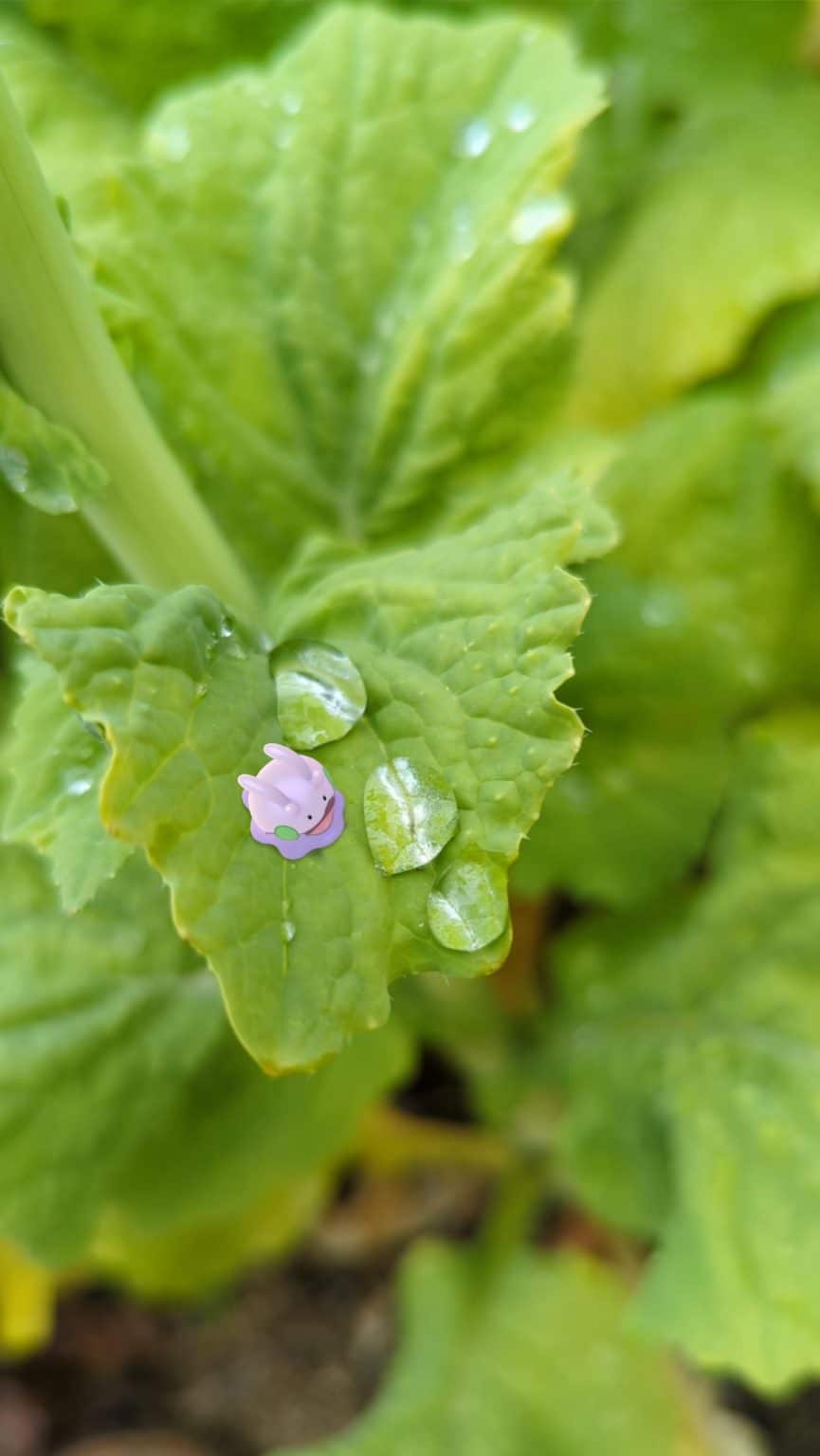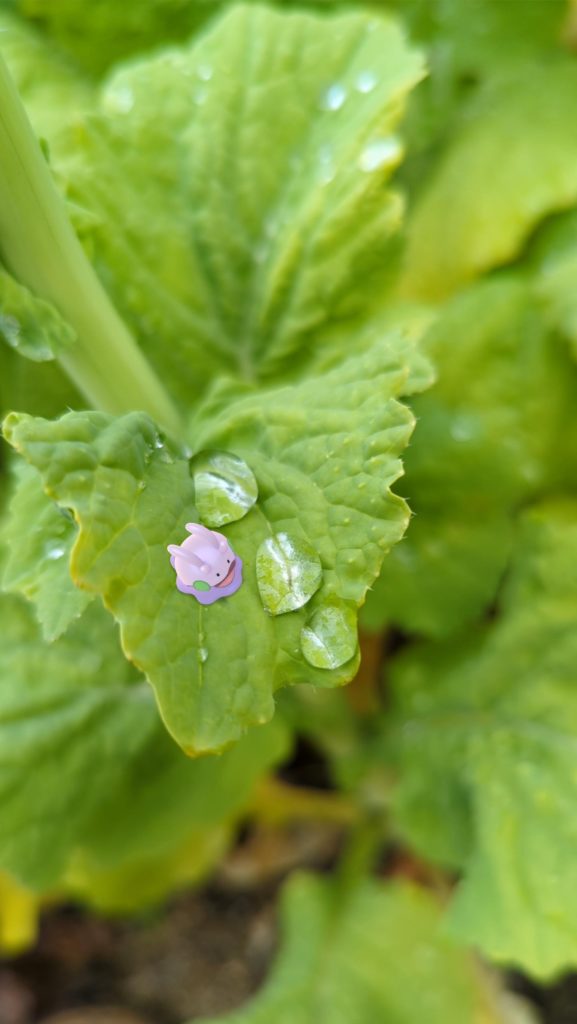 'Goomy enjoys walking on rainy days.'
'A Tranquil Swim' by mingosanch, Las Vegas, Nevada, USA.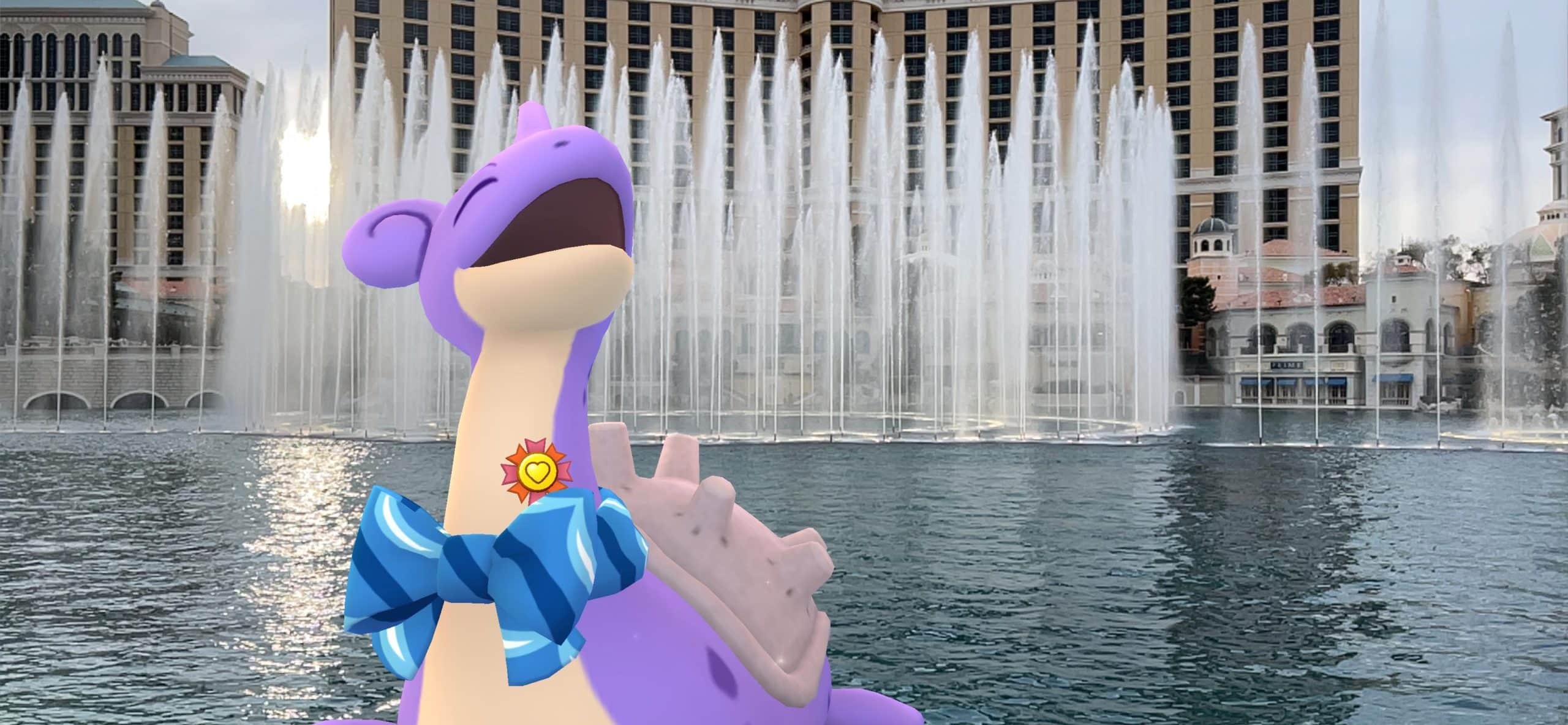 'When I visited Las Vegas for the Hoenn Tour, I knew I had to swing by the famous Bellagio Fountains to see the spectacular water show. I don't think I've ever seen Lapras so happy and relaxed!'
'Walk in the rain' by nana15AR, Hiroshima City, Japan.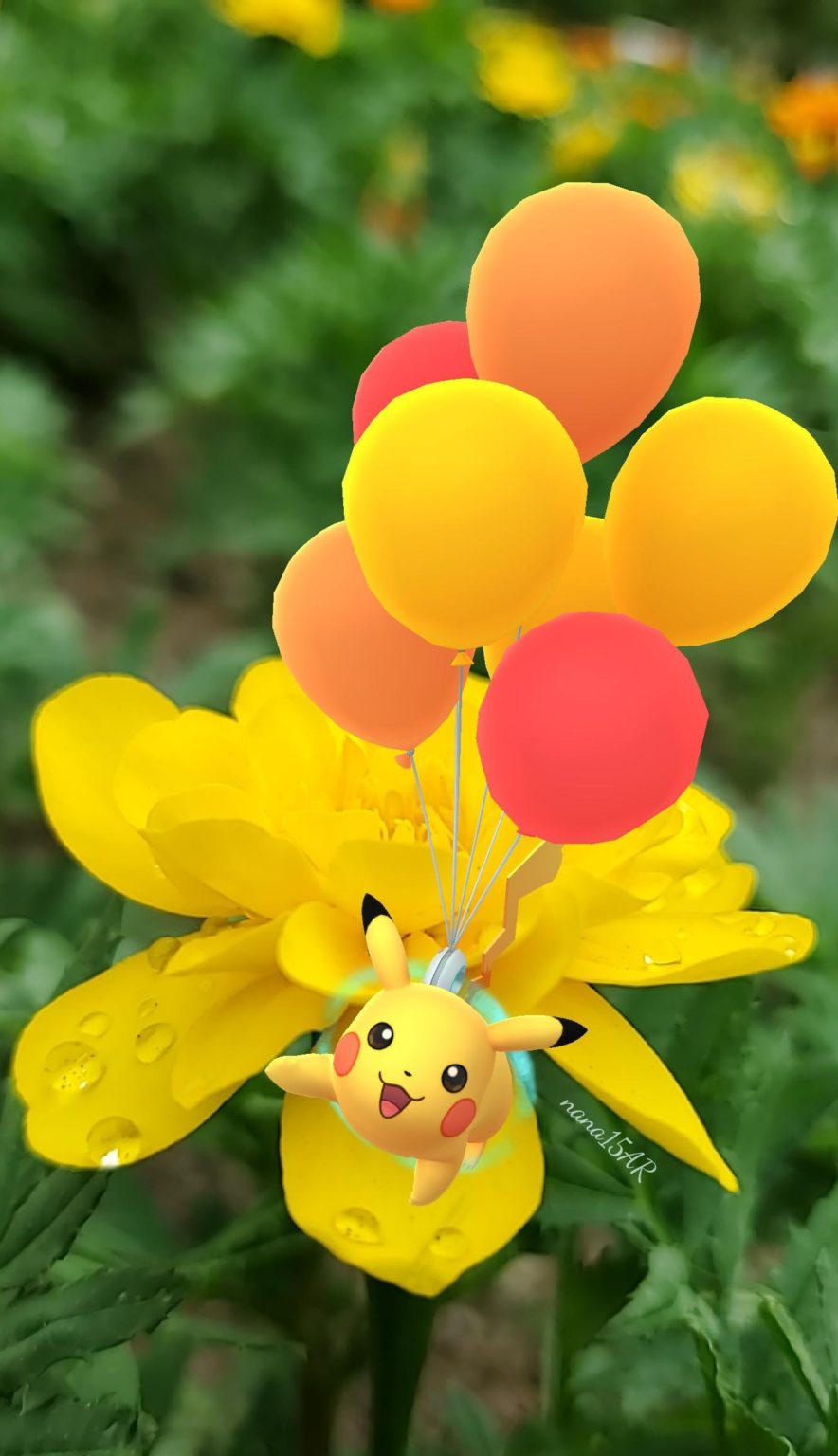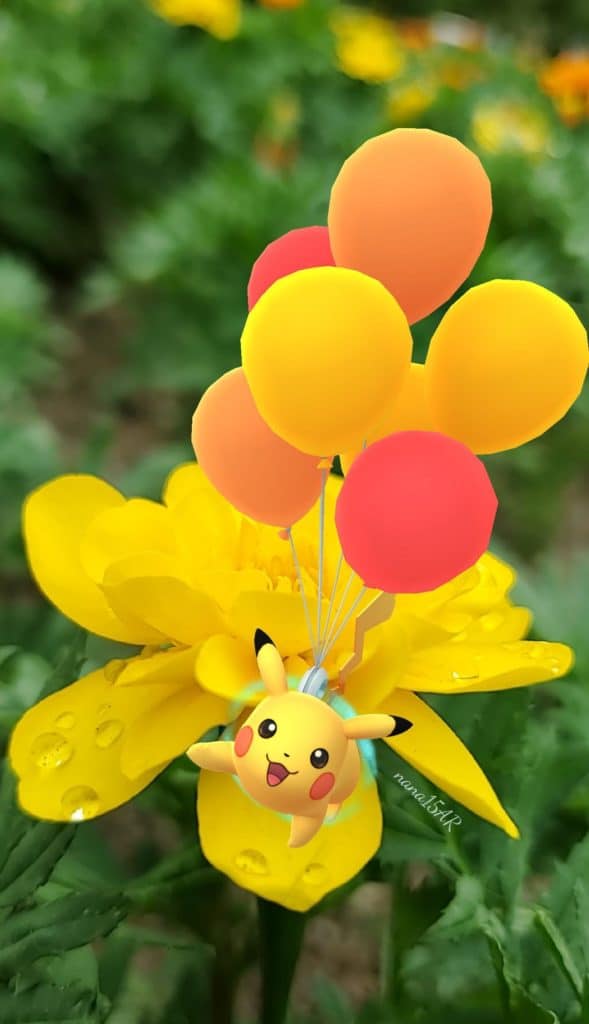 'It was a rainy day when I met my new friend Pikachu.'
Edited Images
The below AR images have been edited or filtered in some way.
'Crab hammer time' by ElKhan32, Essex, UK.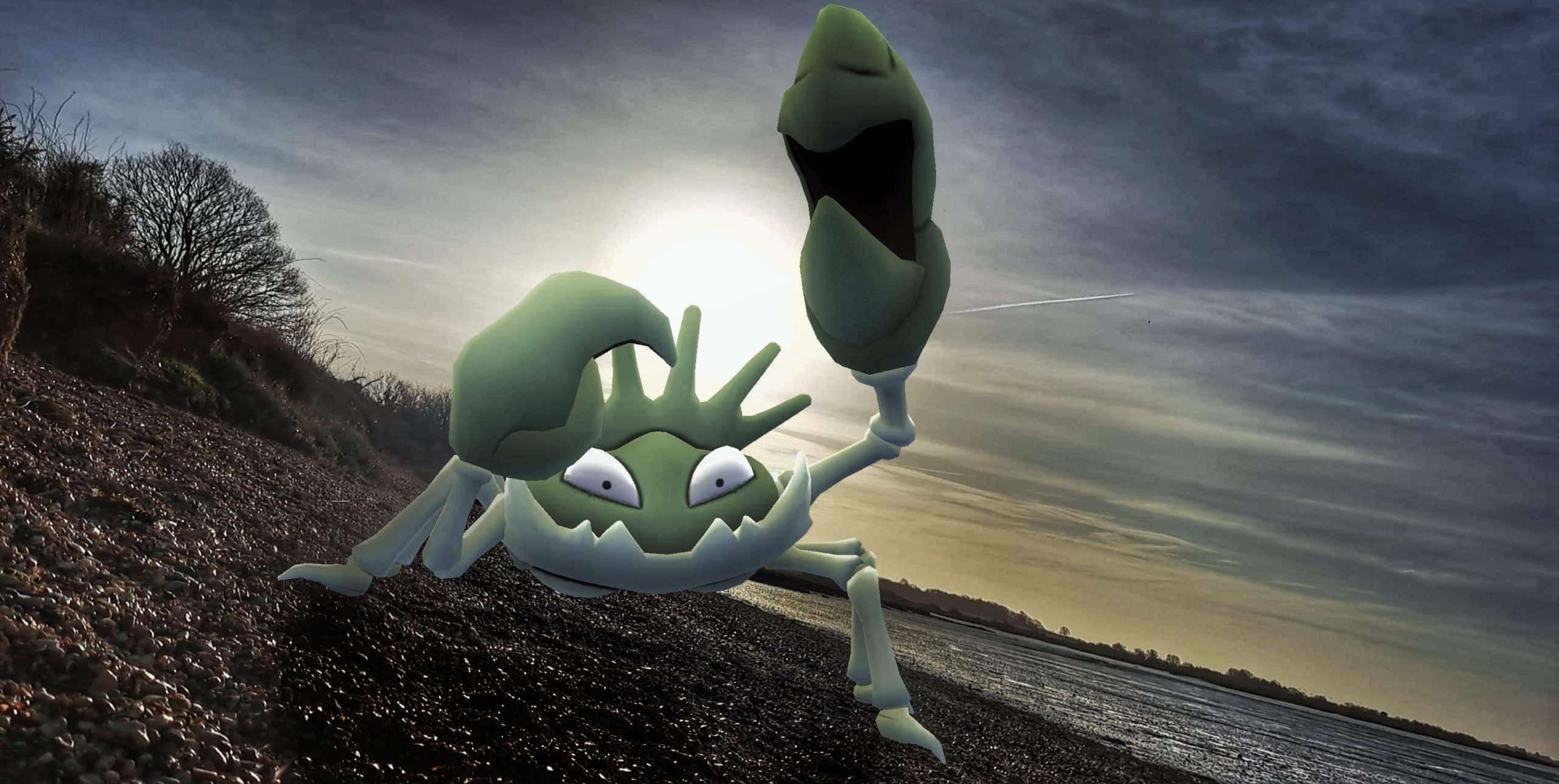 'Kingler used crabhammer, then it did it again. Bang bang'
'Ninja on the water' by CKLXS, Bogotá, Colombia.
'So sneaky up on the water! The second after it was gone. I need more berries now if I want to lure it again and catch this ninja master!'
'Luv Kept In' by Feresk, Cebu City, Cebu, Philippines.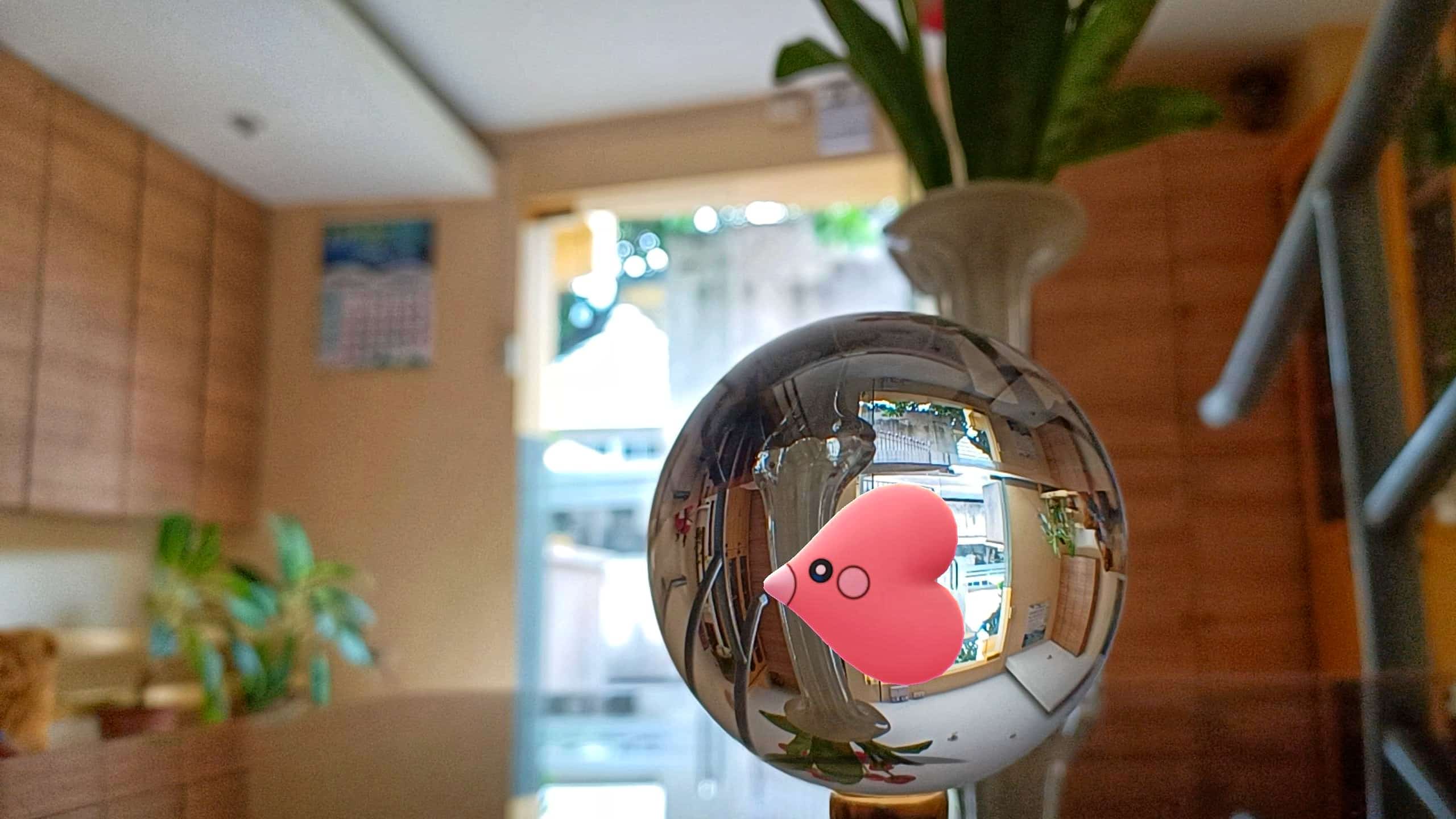 'To Luvdisc at all is to be vulnerable.'
'Lapras Comes Ashore!' by Havoka, Massachusetts, USA.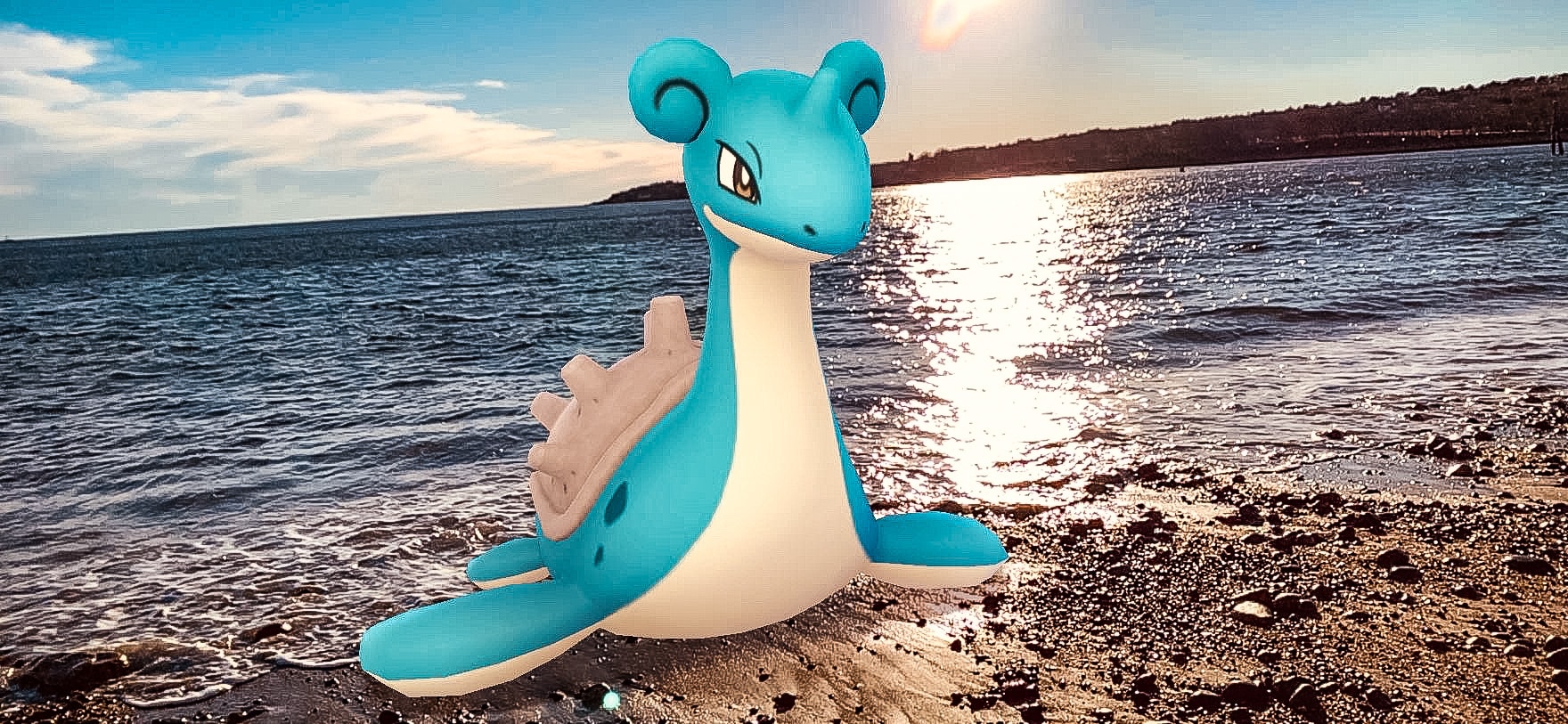 'We'd heard that on Fridays, Lapras can sometimes by found near the shoreline. We were shocked to see one swim right up to greet us!'
'Ash At The Lake Of Rage!' by Chris J. Faria, Brockton, MA, USA.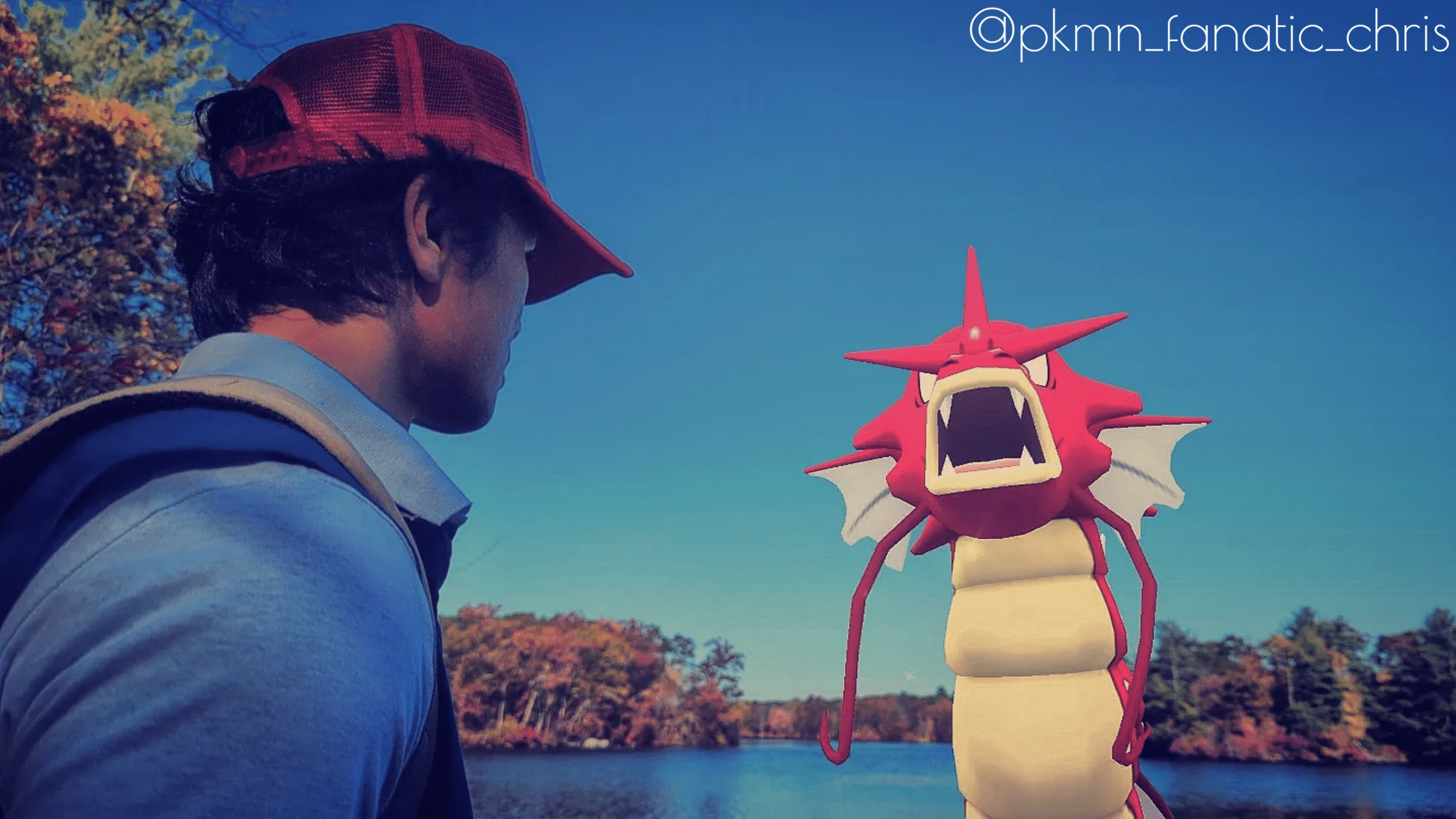 'Ash Ketchum makes it to the next stop on his journey, the Lake Of Rage, and encounters the famous Red Gyarados emerging from the water!'
'The ninja' by ElKhan32, Essex, UK.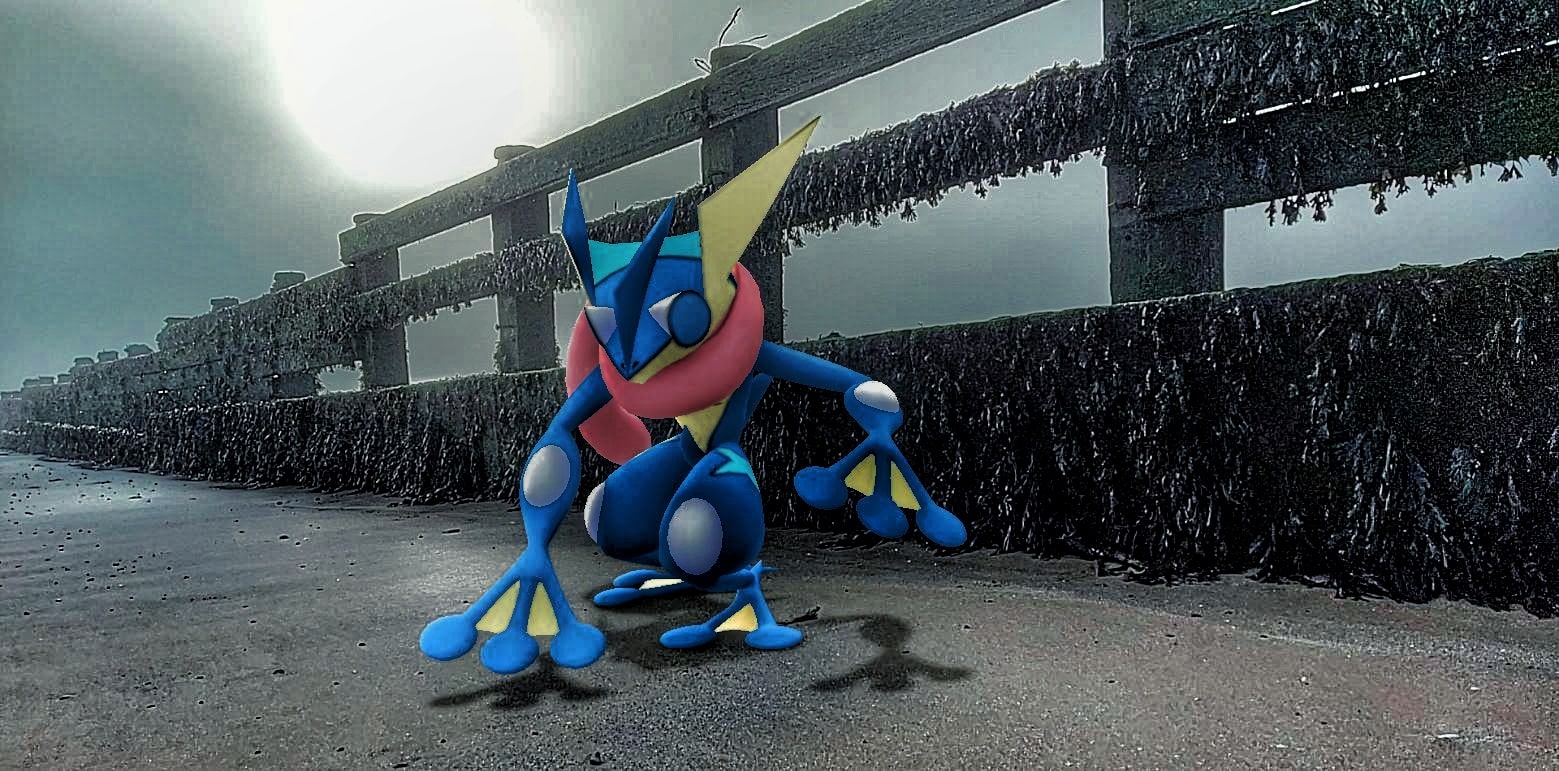 'The ninjas movements are fluid and winding. Much like a river cutting through the landscape'
'The protector of the night' by Sogeflo, Laval (France).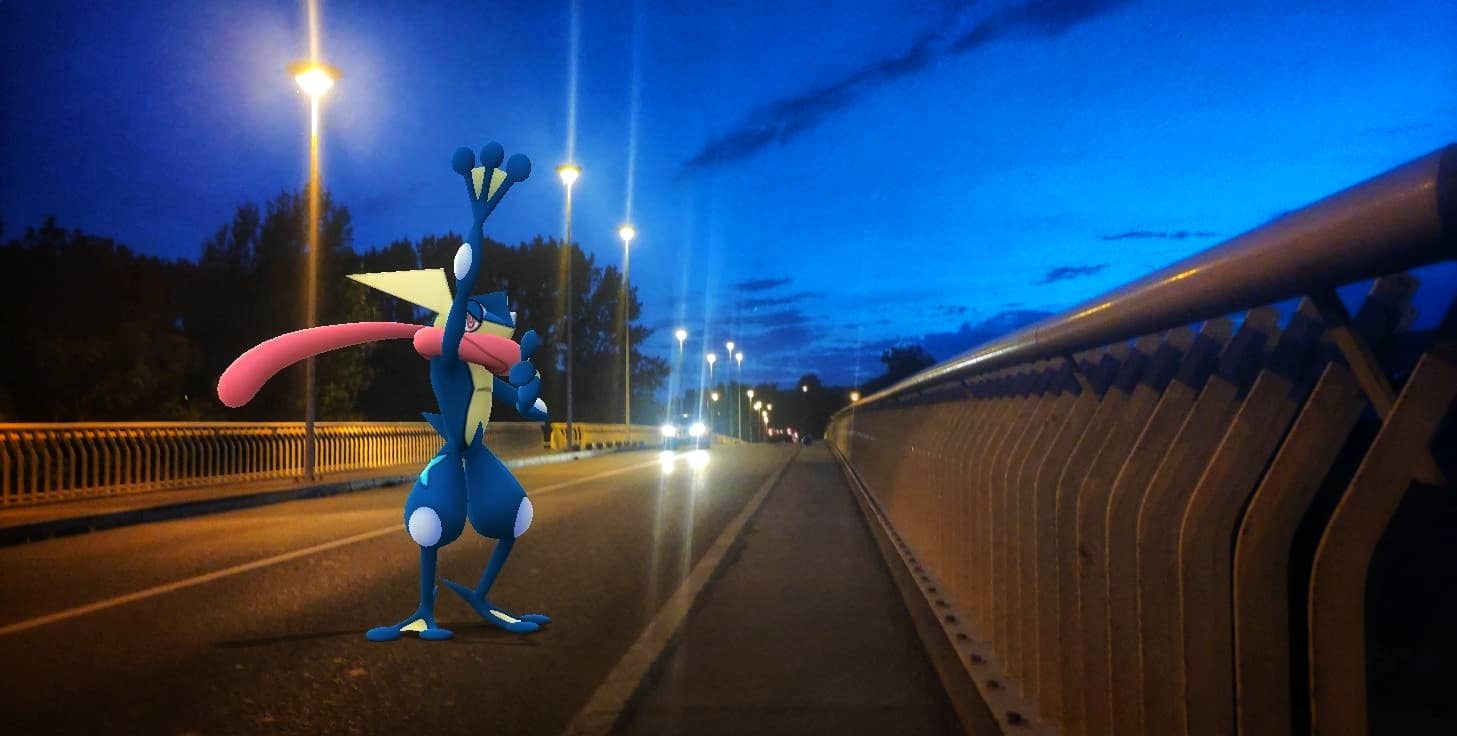 'Everynight, when the light of the moon is shining, there is a hero. This hero jump from bridges to bridges to protect the city.'
'Left Behind' by Feresk, Zamboanguita, Negros Oriental, Philippines.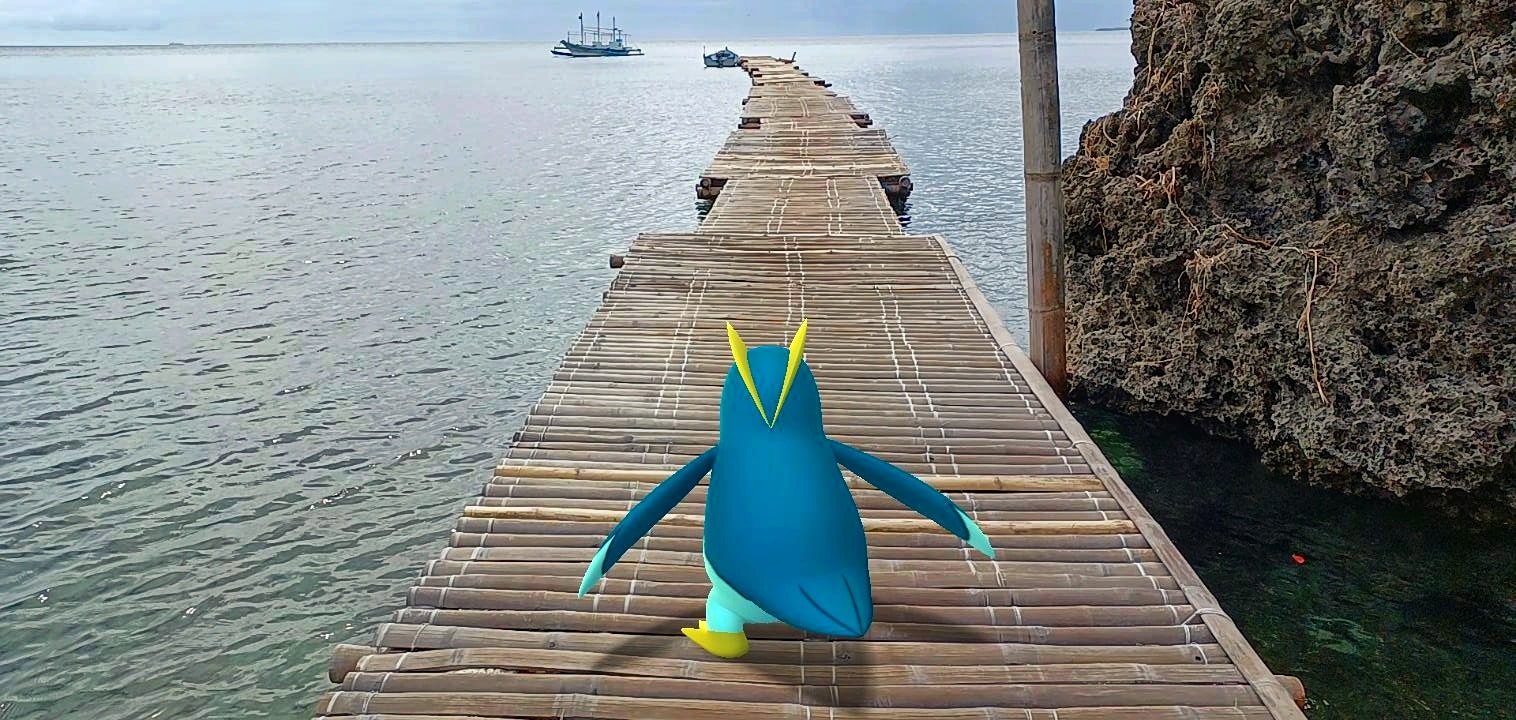 'When you're late and the boat's already docked off.'
'The river guardian' by ElKhan32, Essex, UK.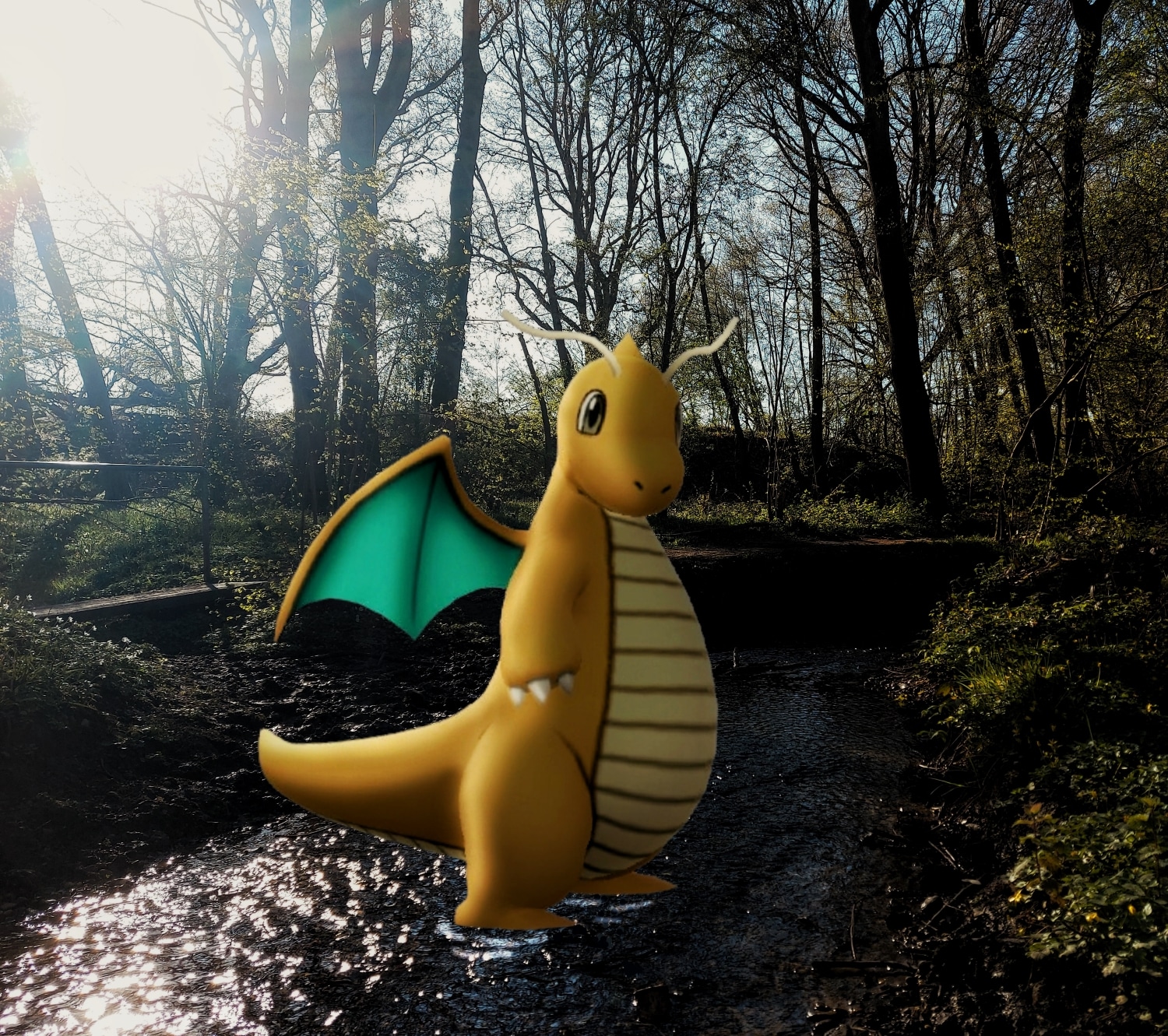 'The mighty dragon who protects the river and cares for all those who rely upon it '
'Dancing with my love' by Sogeflo, Laval (France).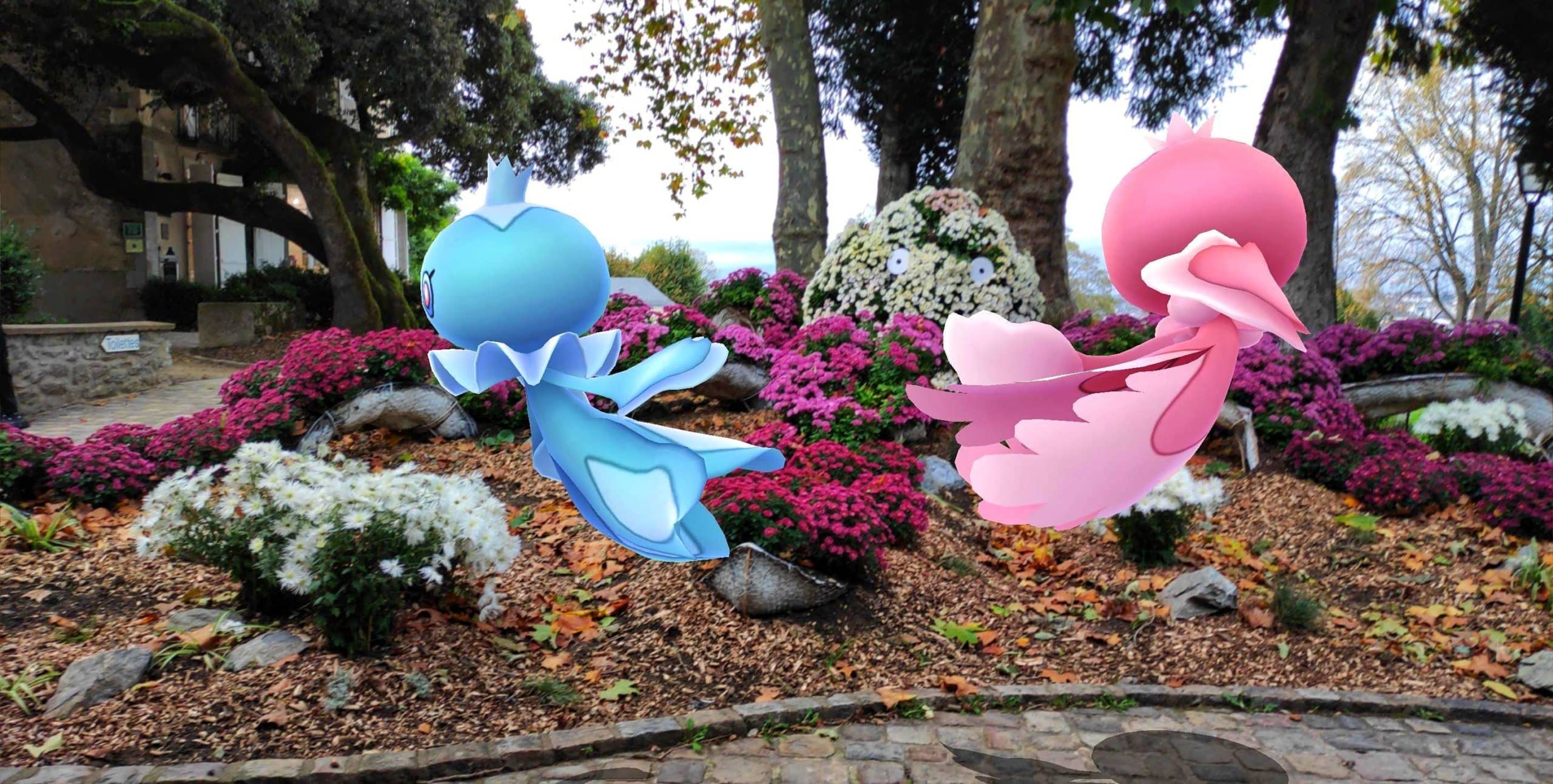 'I found this couple of pokemon on the last Valentine's Day, they were so lovely dancing together'
'An Omen' by MrBilboBeutlin, Germany.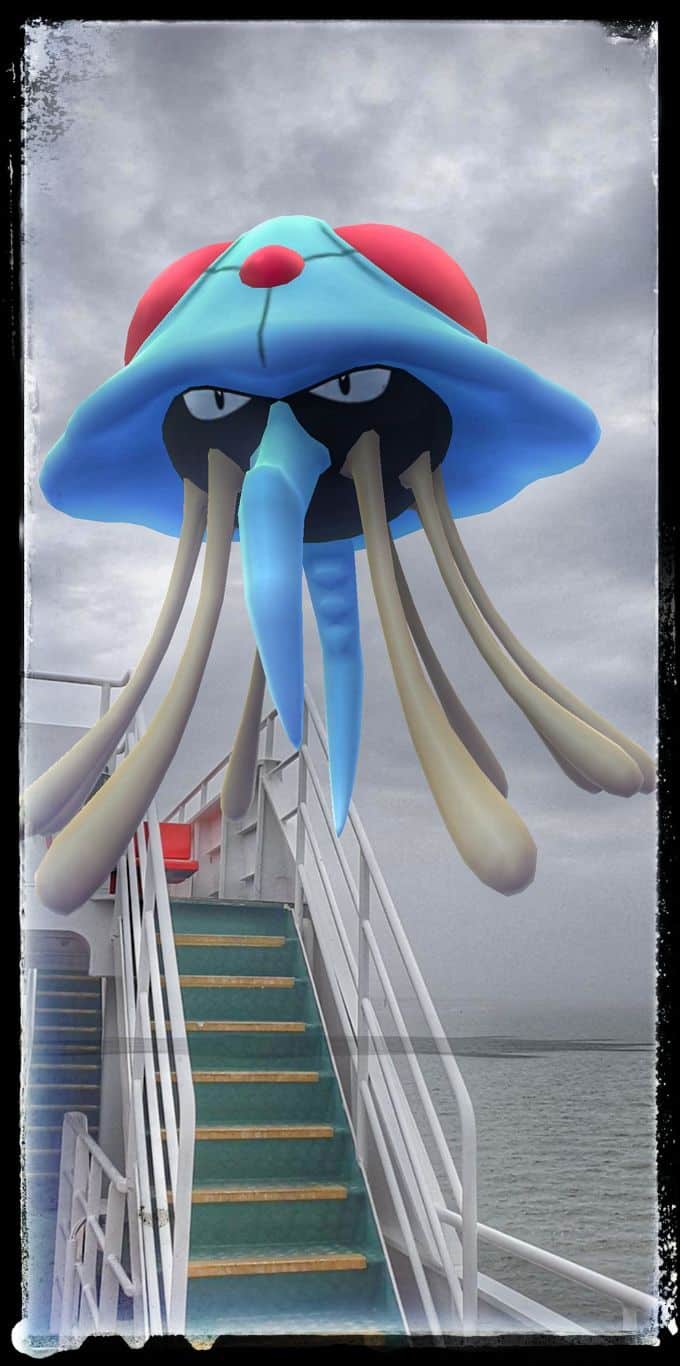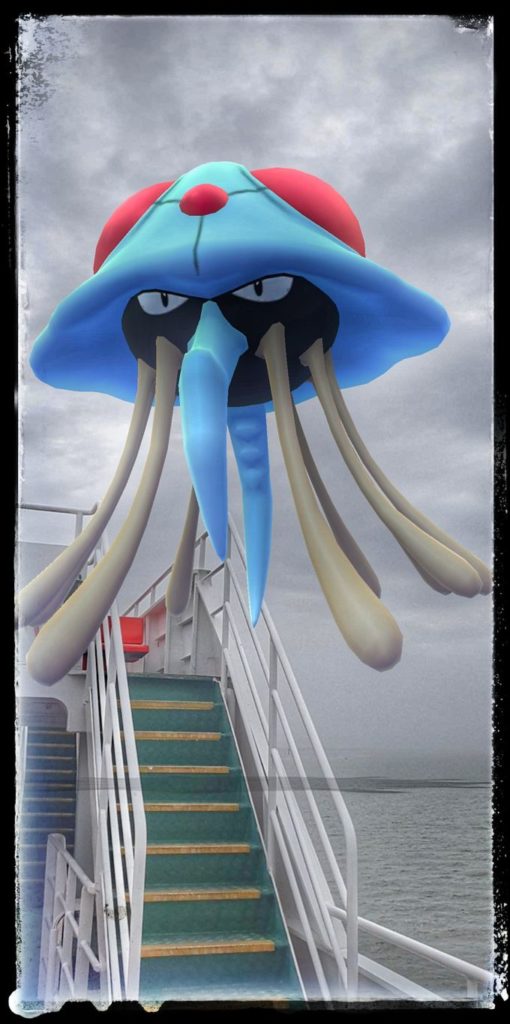 'We travelled on a ferry when suddenly an enormous Tentacruel appeared at the horizon and headed towards our ferry. When it approached us, it looked around, took a close look at me and mumbled something like "Your journey will be safe, successful and happy" Once it said those words, Tentacruel flew beside the ferry, dived in the water and was never seen again. Good enough: so was the journey!
I edited the picture with Snapseed, adding some HDR and a frame'
'Serenity Falls' by ANTZ1223, Botanical Gardens – Chicago Illinois.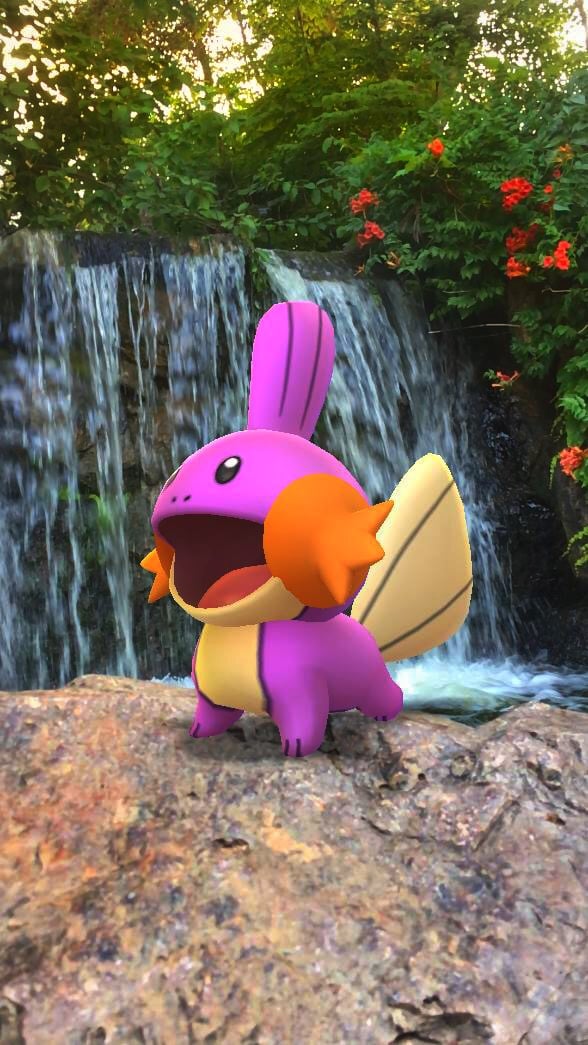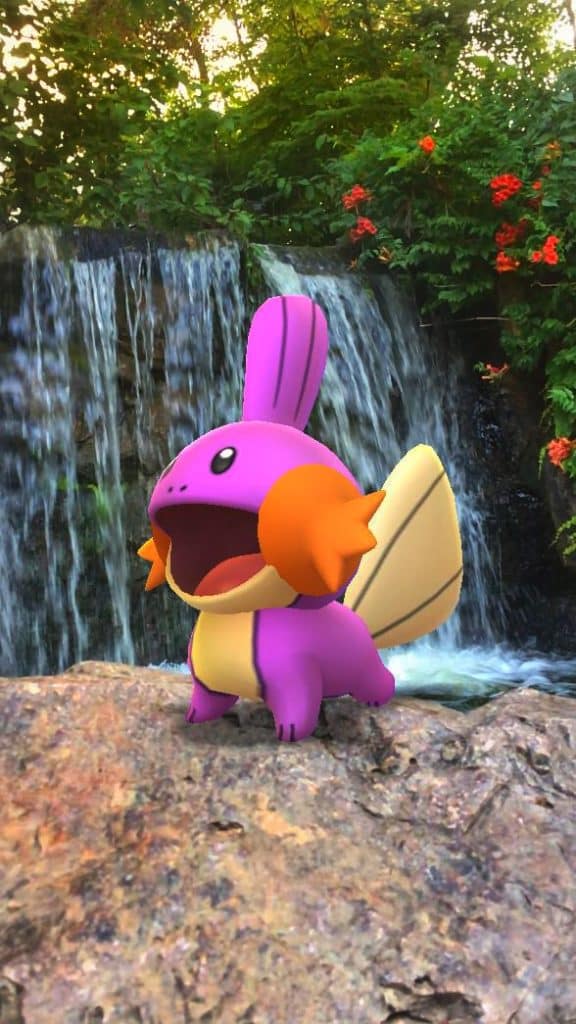 'In the beautiful botanical gardens of Chicago, it is common to find mudkip playing around these beautiful waterfalls, living day by day in peace without a care in the world. It is best not to disturb them, instead we should enjoy nature alongside them, and allow ourselves to live in serenity, as they have. '
'Mind your step' by ElKhan32, Essex, UK.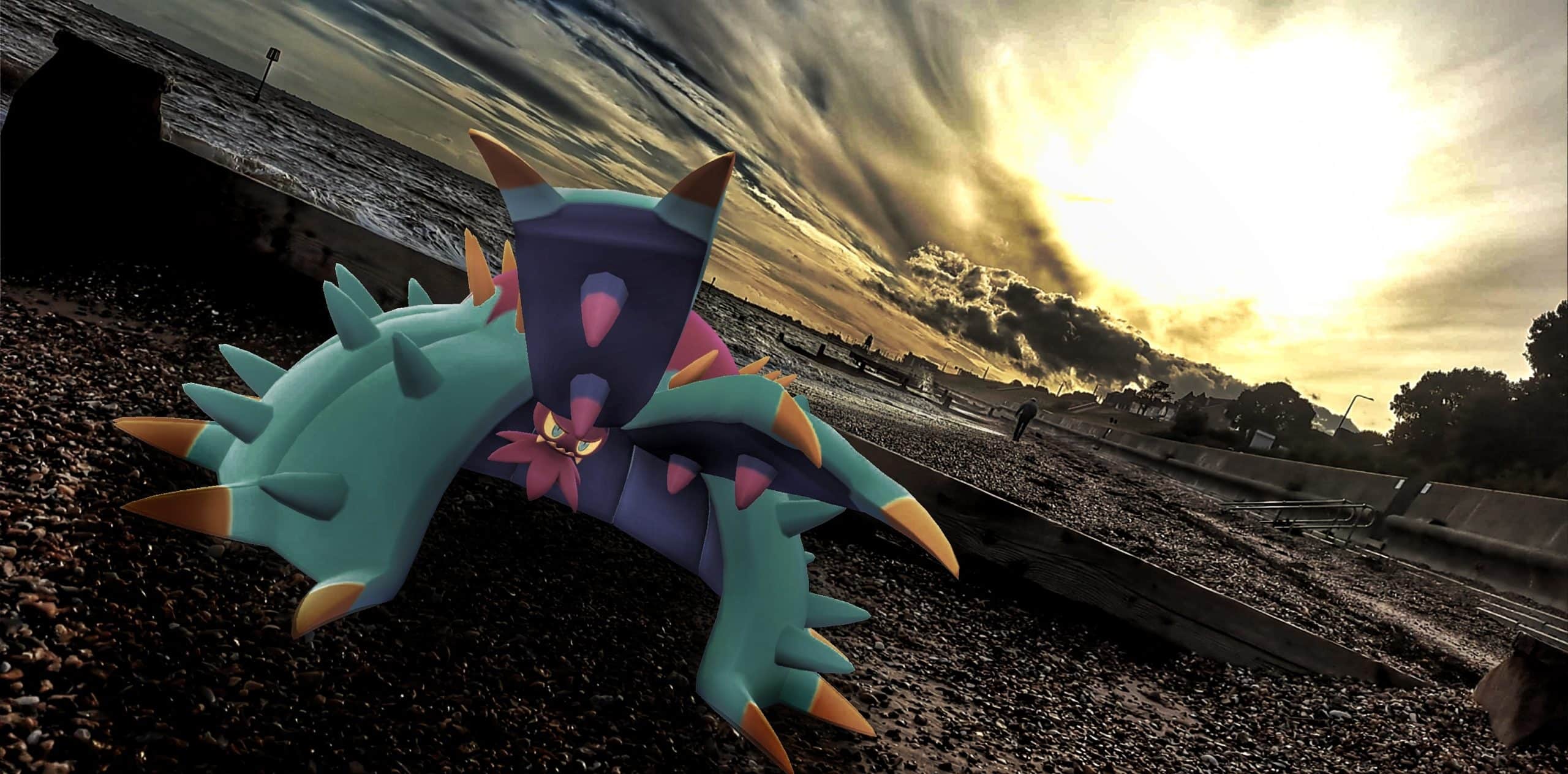 'As much fun as it is to look out at the sea and enjoy the sun. Mind your feet as there are creatures lurking'
AR Masters
The below images are taken by our AR Masters.
'Gone Fishing' by kittypokemonsalot, Lake District, UK.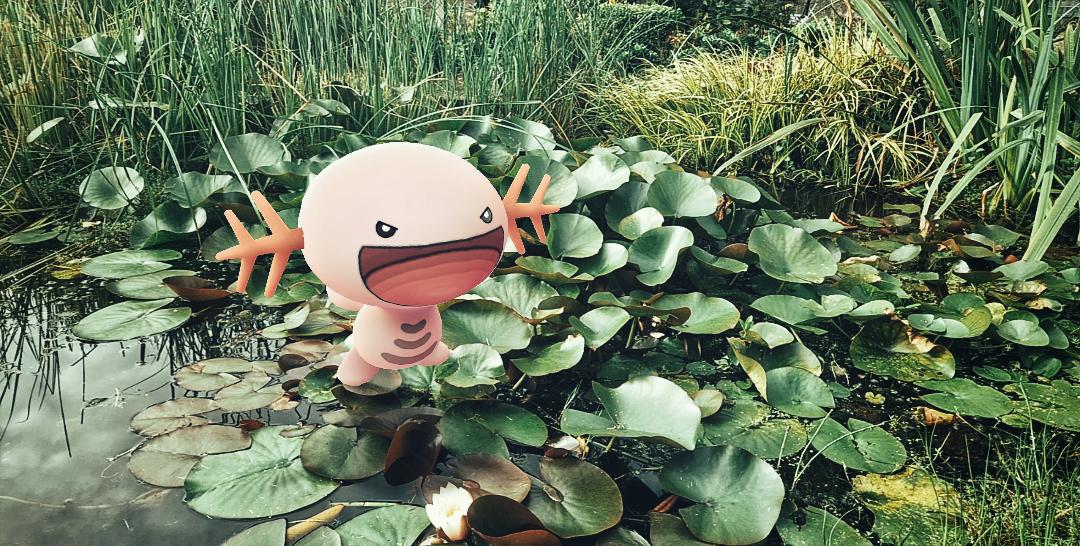 'I've got a real soft spot for Wooper, especially since the Paldean version was released, and I can't wait to see it in GO! In the mean time, here's an tiny angy shiny Wooper, mad that I've disturbed their fishing spot.'
Next Submission Theme
For our next feature, to celebrate the recent Pokémon GO Tour: Hoenn, we want to see your best photos of Pokémon from the Hoenn region! Submit here by March 25th to be considered, full rules at the submission link.