To kick off 2023 in style, we asked to see your best AR photos that you took in 2022. No specific theme or Pokémon, just whatever you think was your best.
Unedited Images
The below AR images have not been edited in any way.
'Full of smiles' by nana15AR, Hiroshima City, Japan.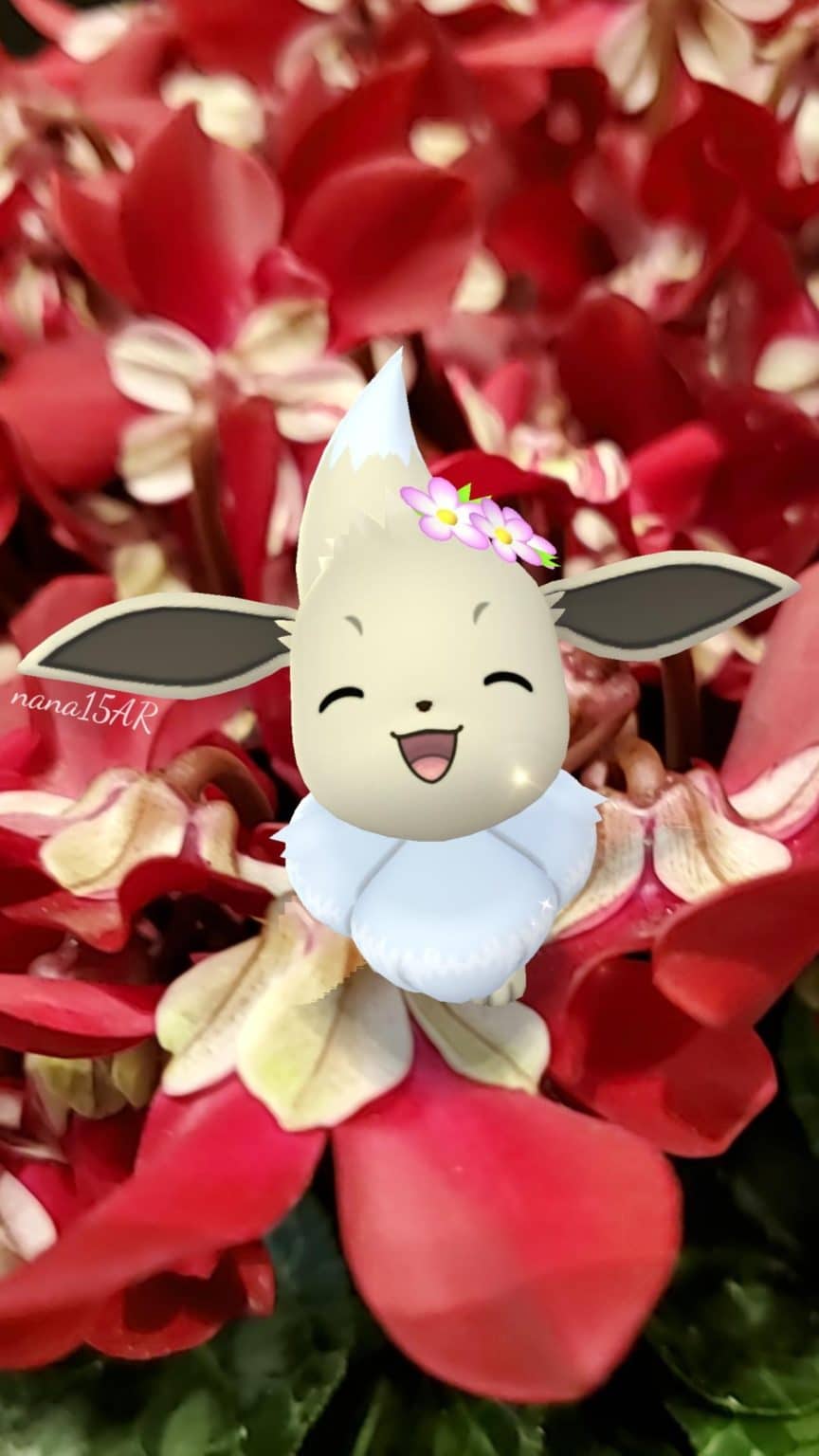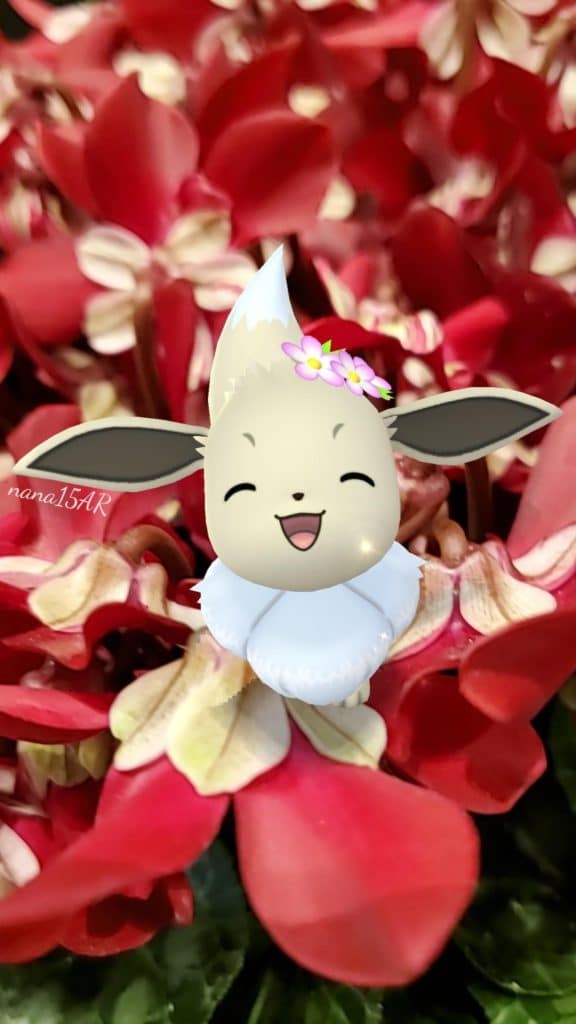 'Enjoyed Christmas preparations with cyclamen. Fun is full of smiles.'
'summer sky' by ずんだオレ, Lake Tama.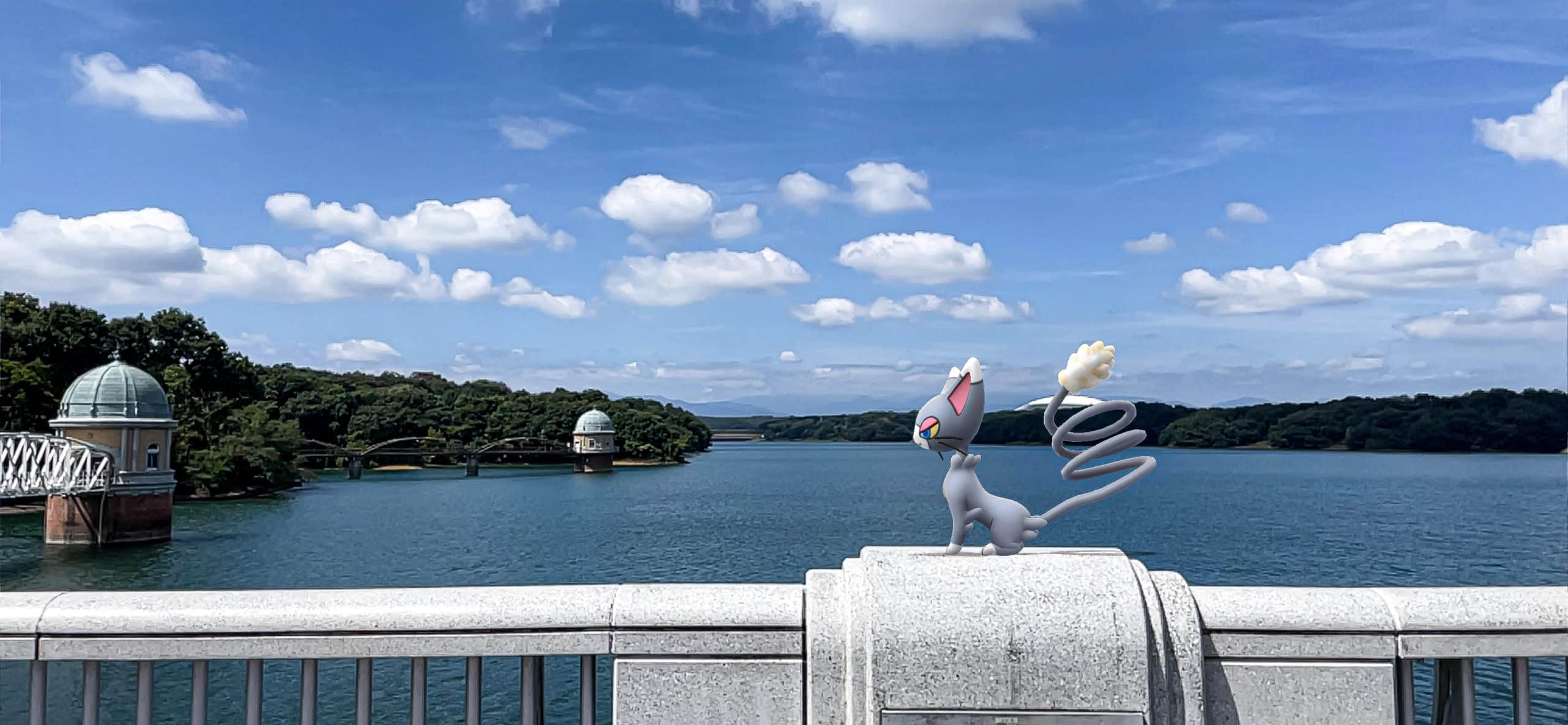 'The middle of summer. '
'Smeargle under the bridge' by Mark, Ilkeston, Derbyshire, England.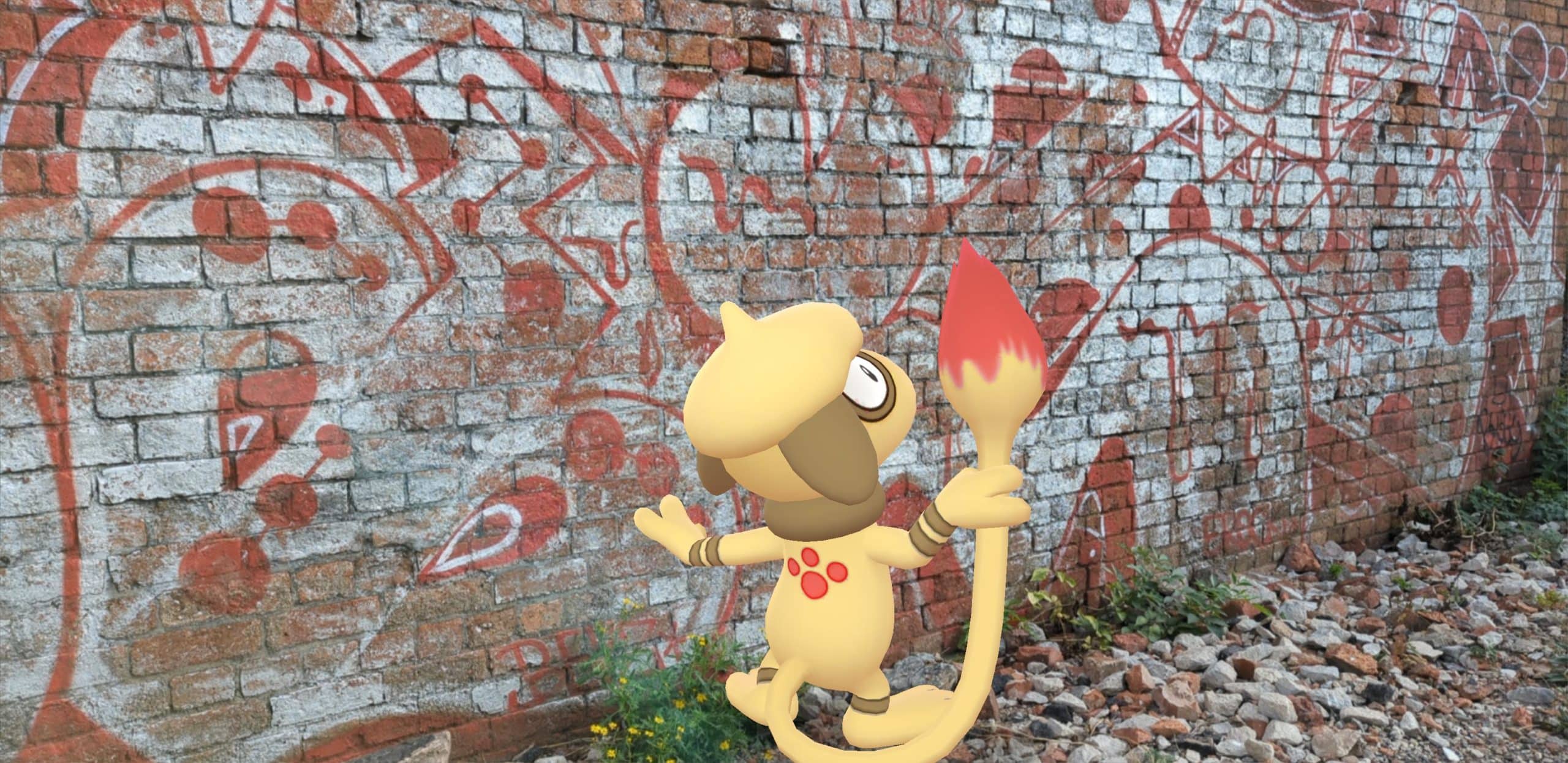 'My eldest favourite photo of mine was this Smeargle, that was spotted doing a little artwork under The Iron Giant. He looked very busy so wasn't going to disturb him! '
'Beach Loving' by Feresk, Dauin, Negros Oriental, Philippines.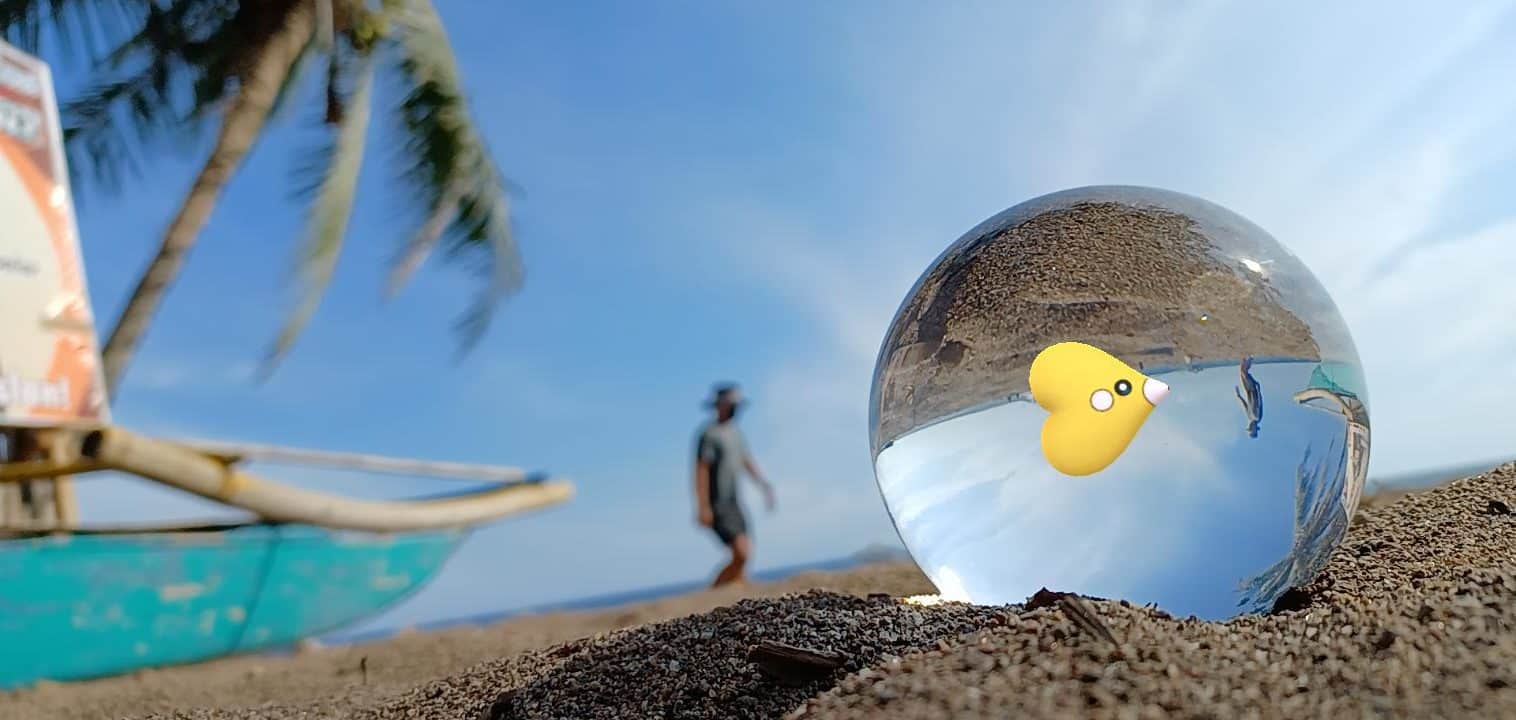 "I took this photo with my glass ball, and the fisherman in the background just made it 10x better!"
'In a dream' by nana15AR, Hiroshima City, Japan.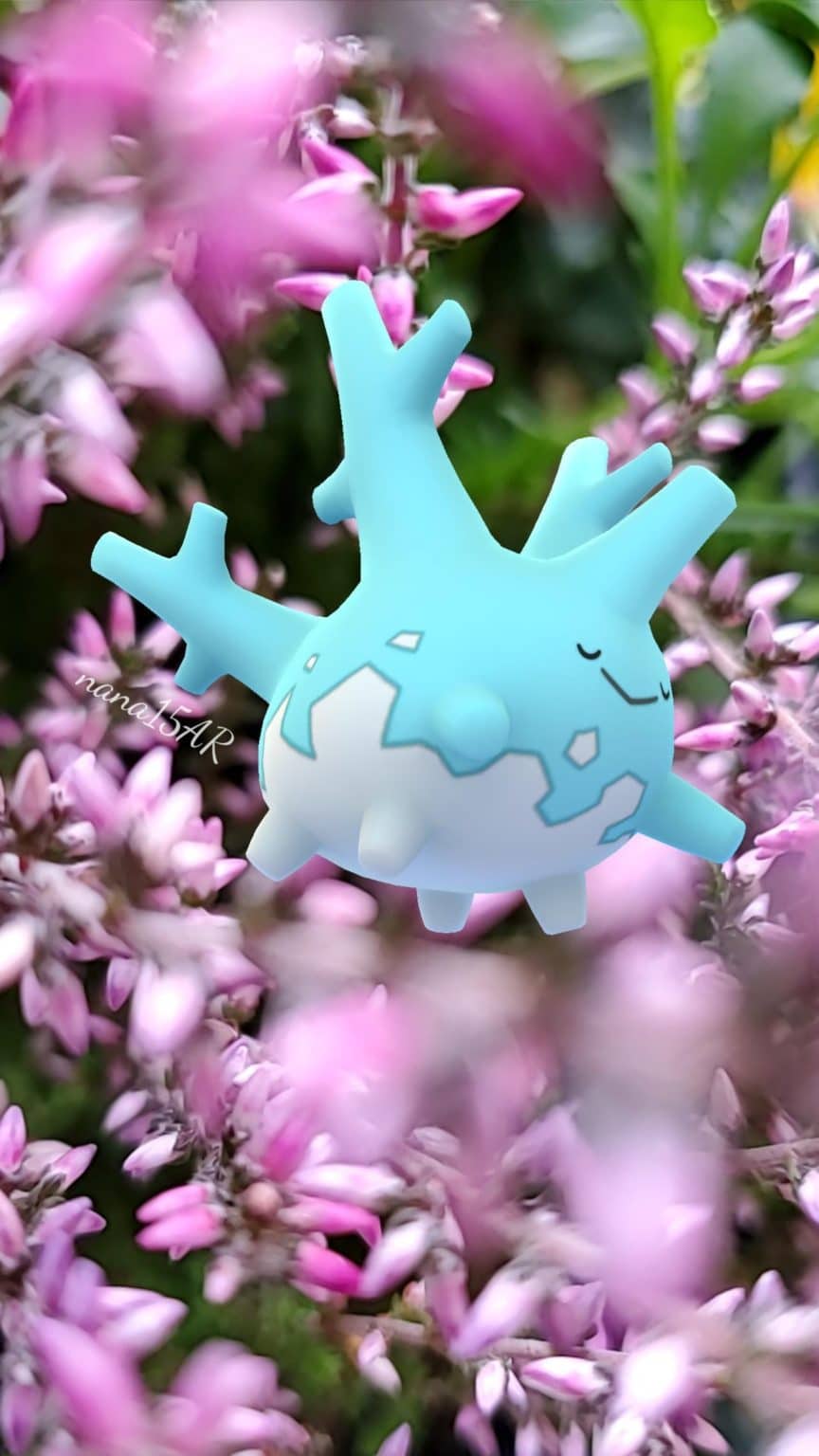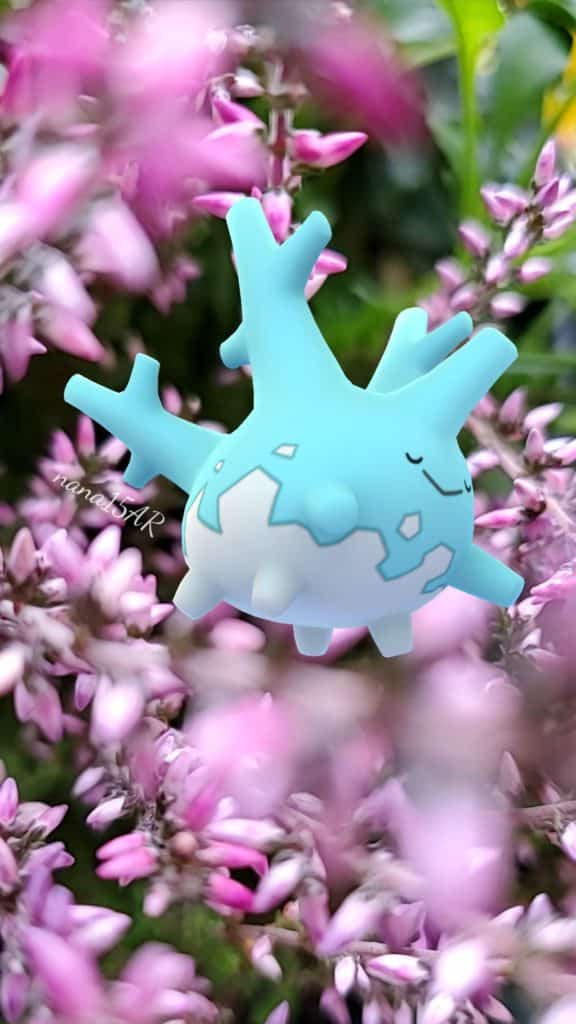 'Dreaming in the flowers. I miss you and think of you.'
'Swimming With The Fishes!' by Chris J. Faria, Orlando, FL, USA.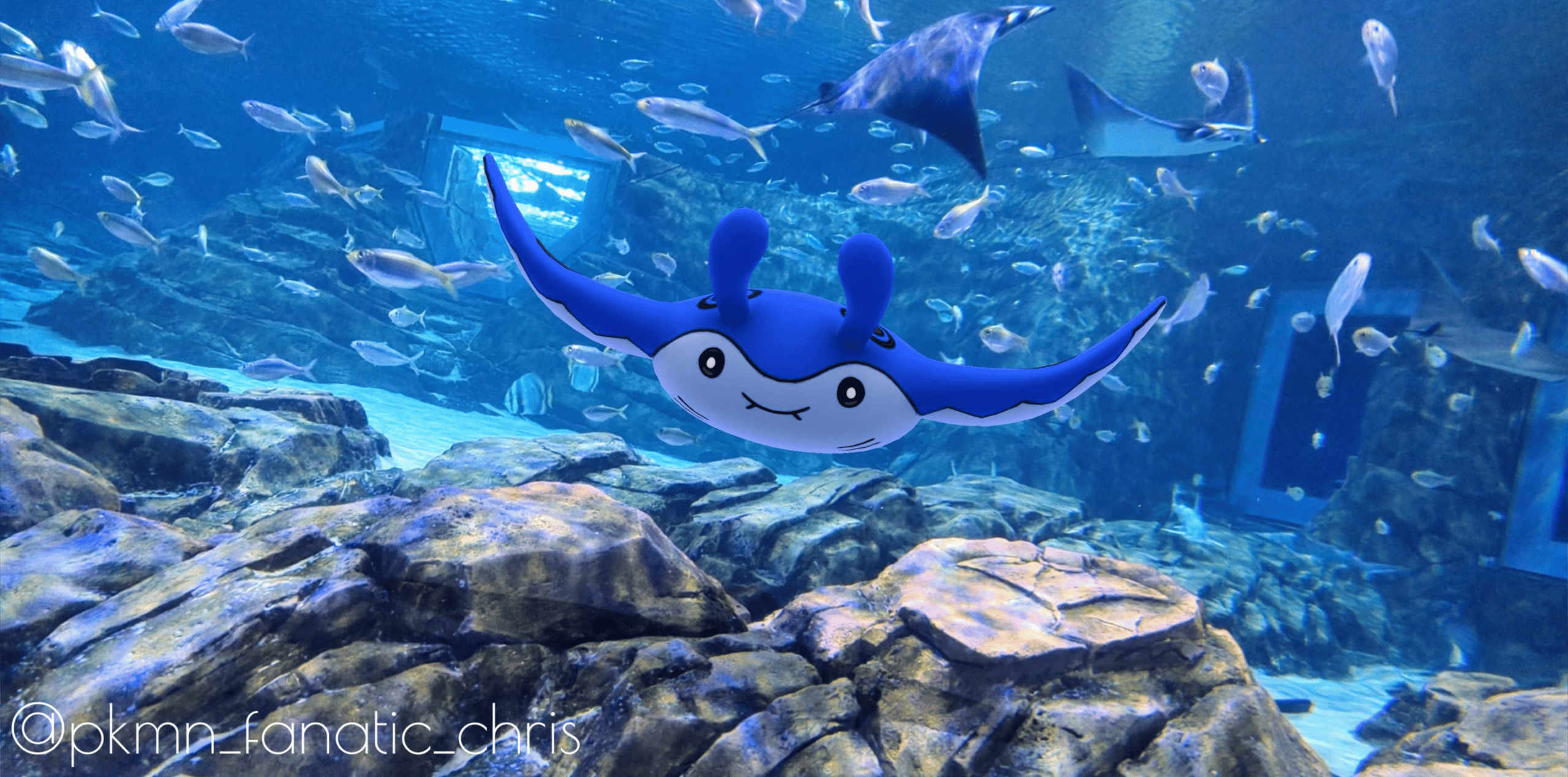 'This Shiny Mantine takes center stage amongst all the real-life aquatic animals seen here!'
'A hungry guy in the night market' by pokemoninlife, Yizhong St., Taichung City, Taiwan.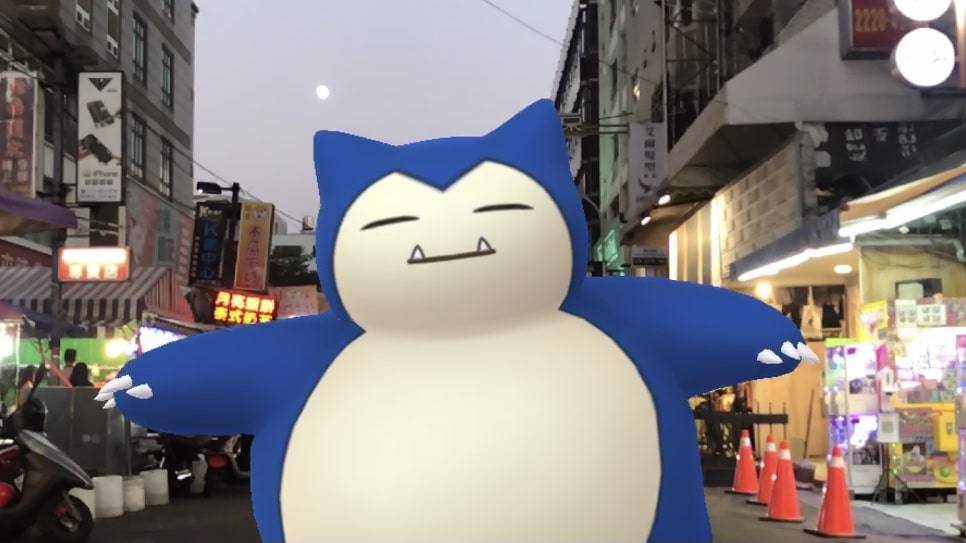 'Yizhong St. is the famous night market in Taichung City. There are full of various Taiwanese and foreign food. You can say it's the favorite place for tourists. Shiny Snorlax came here one day, and it went crazy due to see lots of food. I probably took it to the right place!!!'
'Bathtime♪' by pokkepoke, Japan, Shizuoka.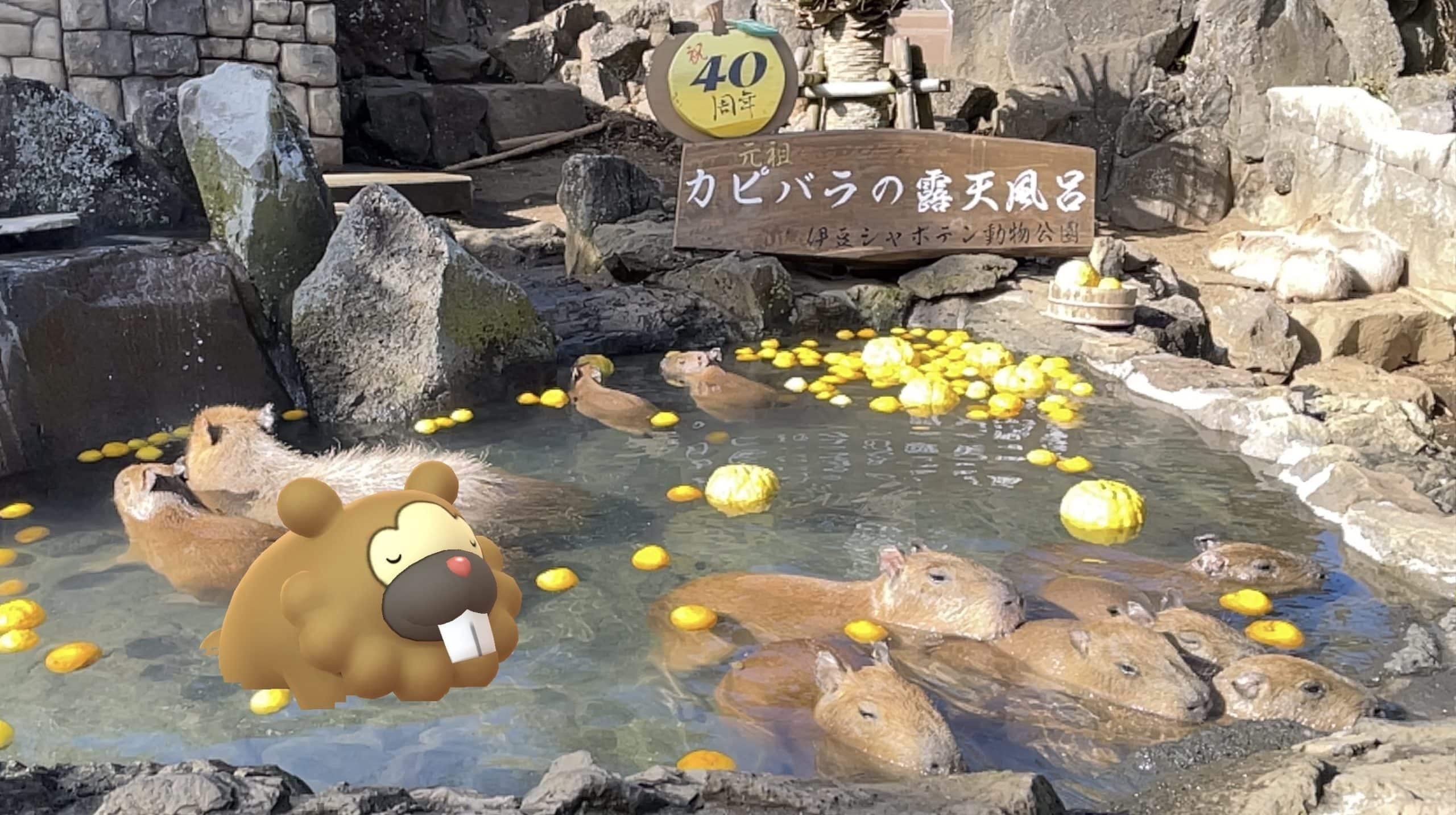 'Did you know that Capibara likes baths?
This was an interesting discovery!
Capibaras took an open-air bath to relieve the fatigue of 2022.
When I looked closely, there was Bidoof… :O'
'『Best wish』' by りむ 𓆏Limu, 久能山東照宮 Shizuoka Japan.
'This is a historically famous tourist destination. There is a grave where Ieyasu Tokugawa who built Japan is sleeping. I was aiming for a shutter chance while worshipers came without interruption.
A Meowth bowing to make a wish come true!'
'Cosmic Power' by mingosanch, Massachusetts, USA.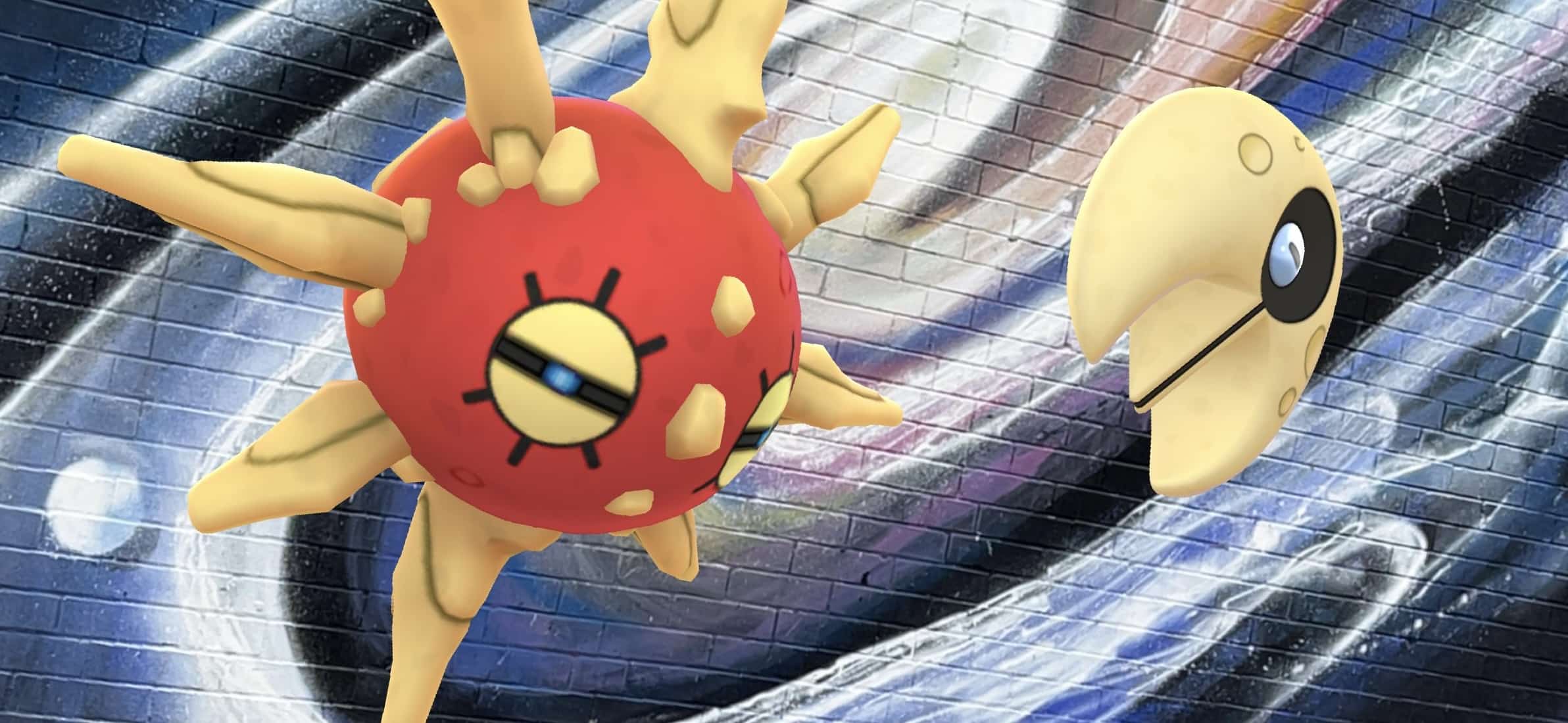 'I'm so lucky to have a group of close friends who actively help me think of new AR photo ideas and locations. Last year, one of my friends brought me to a beautiful space mural with absolutely stunning colors. Since there were two of us, we wanted to find the perfect pair of Pokémon to match the theme of the mural. I think we succeeded with Solrock and Lunatone! I played around with the cropping of this photo a lot. I love how the final product turned out, with the dynamic angle and close-up view of Solrock. It almost feels like Solrock is jumping out of the frame!'
By Charm2Sul, Houston, TX.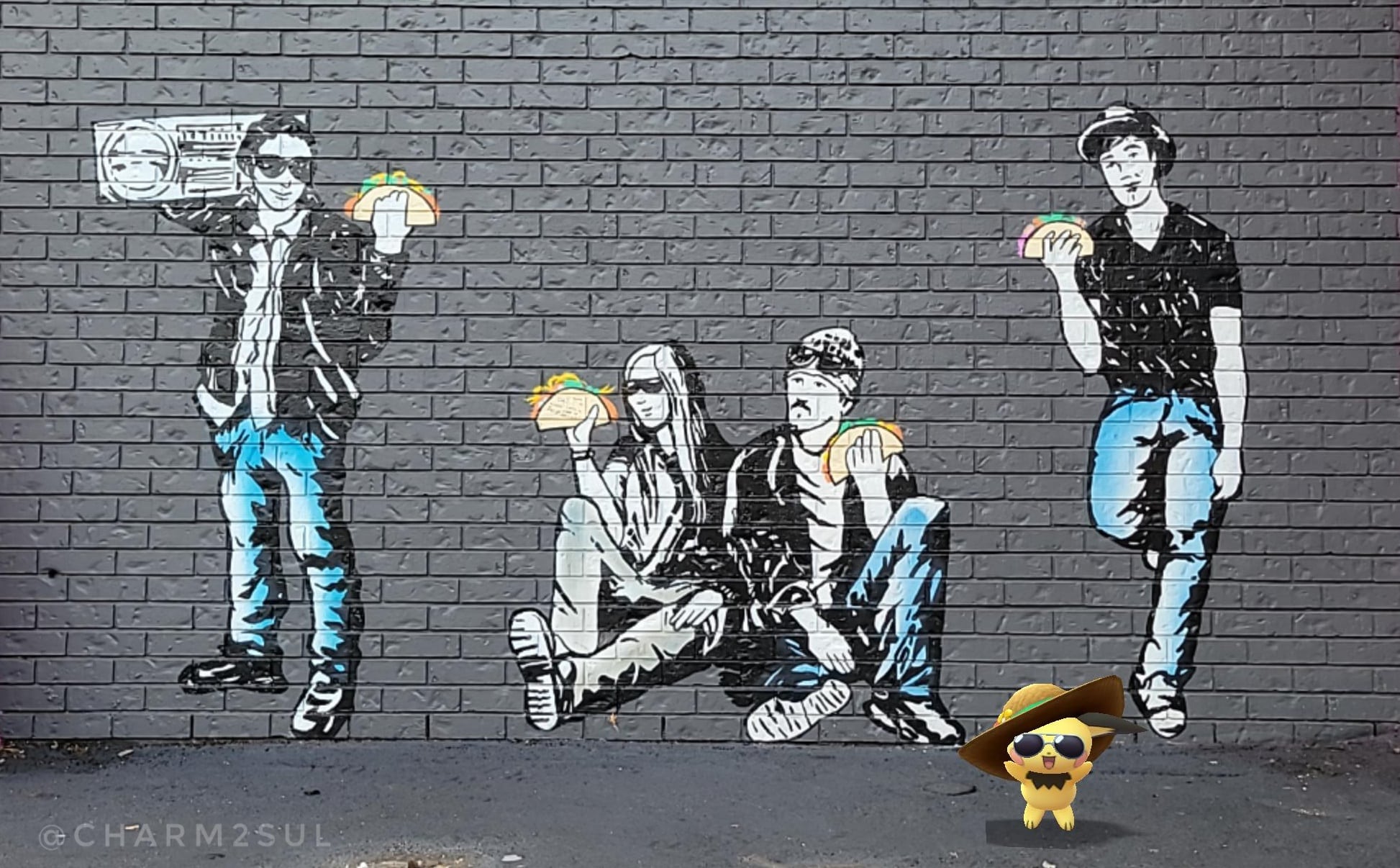 'Taco Tuesday'
By ao, Japan.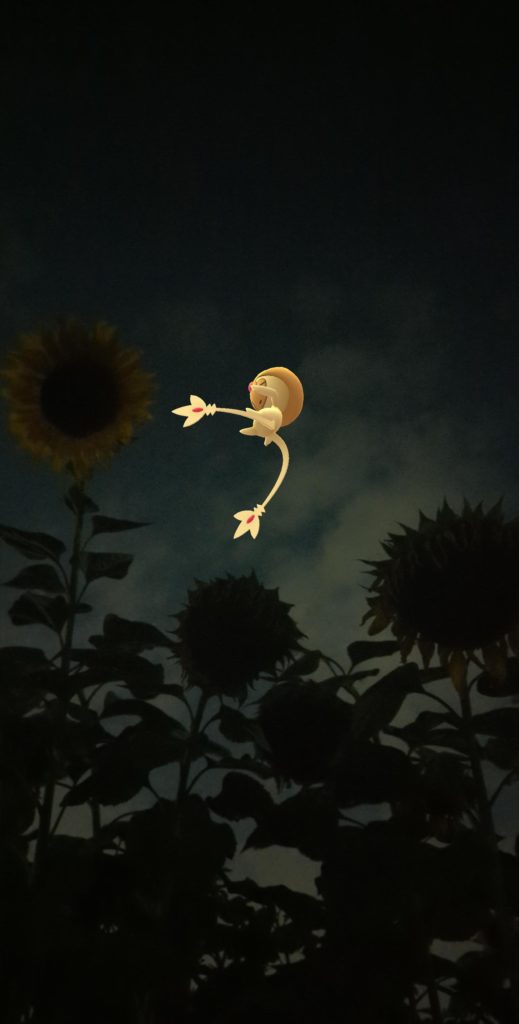 'Sunflower silhouette at night.'
'Victini is so cool!' by nana15AR, Hiroshima City, Japan.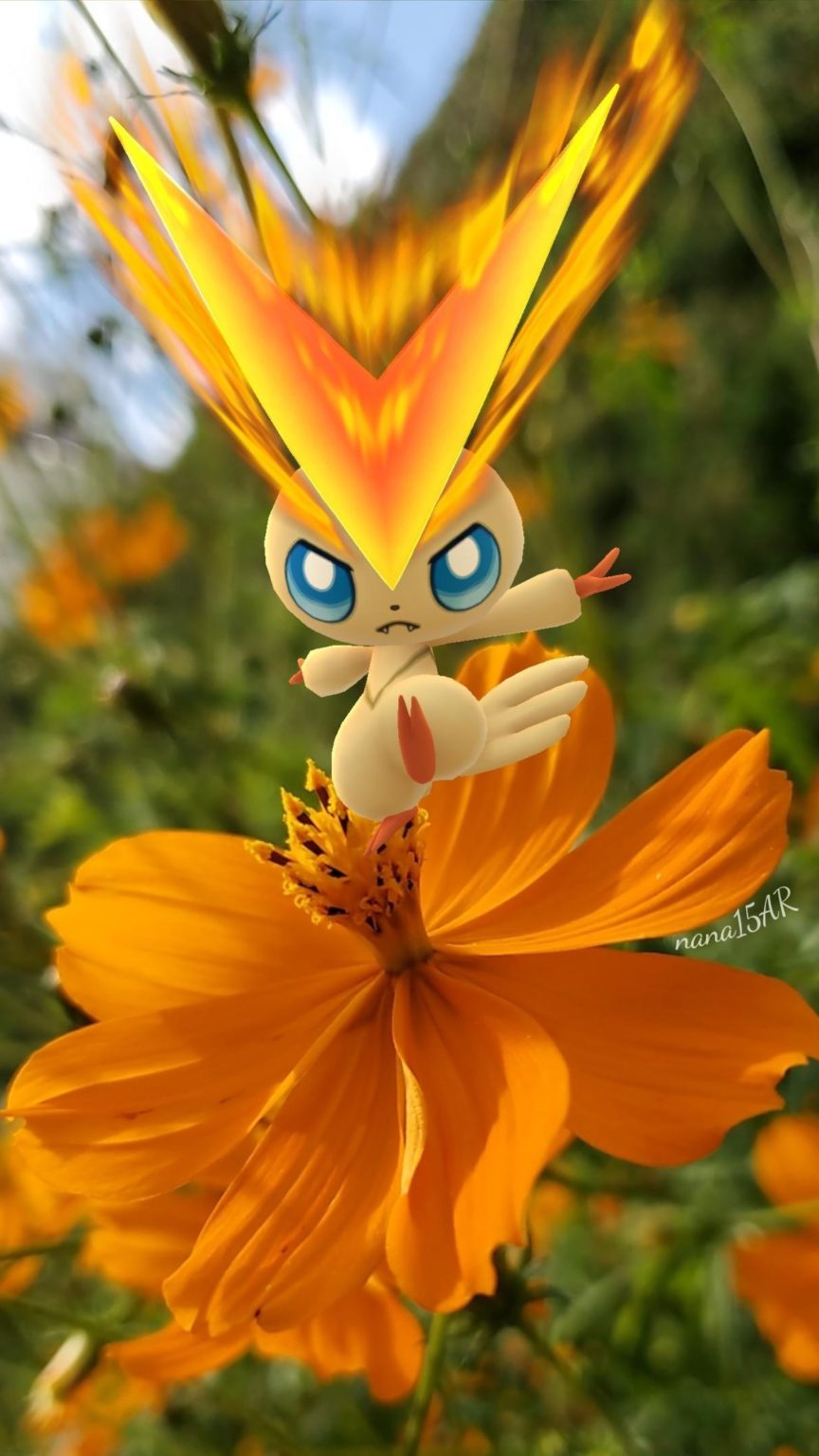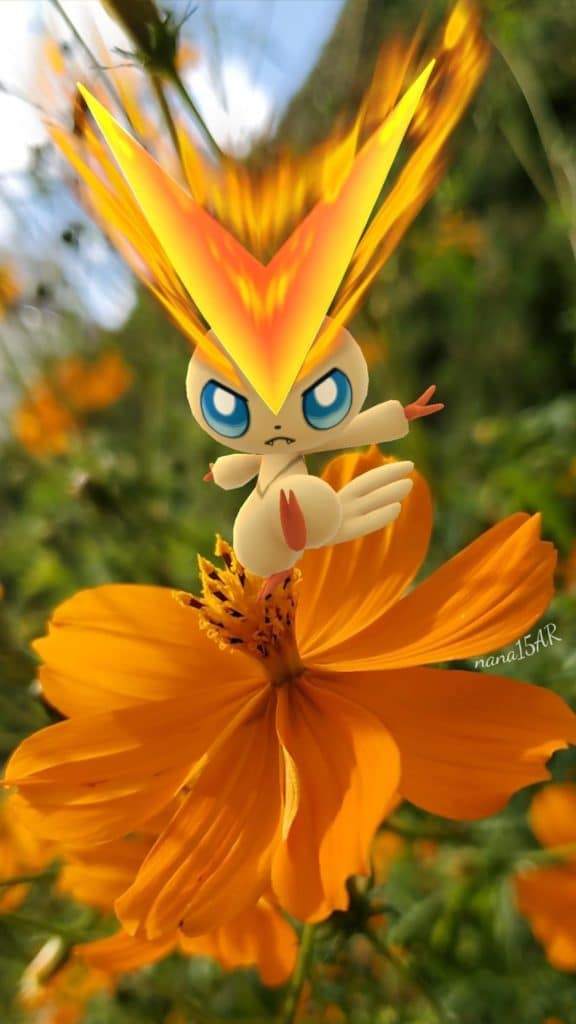 'One shot that was difficult to focus and position. Falling in love with the brave figure. It was taken during the soccer World Cup.'
'By stefaalangst, Seoul Forest Park.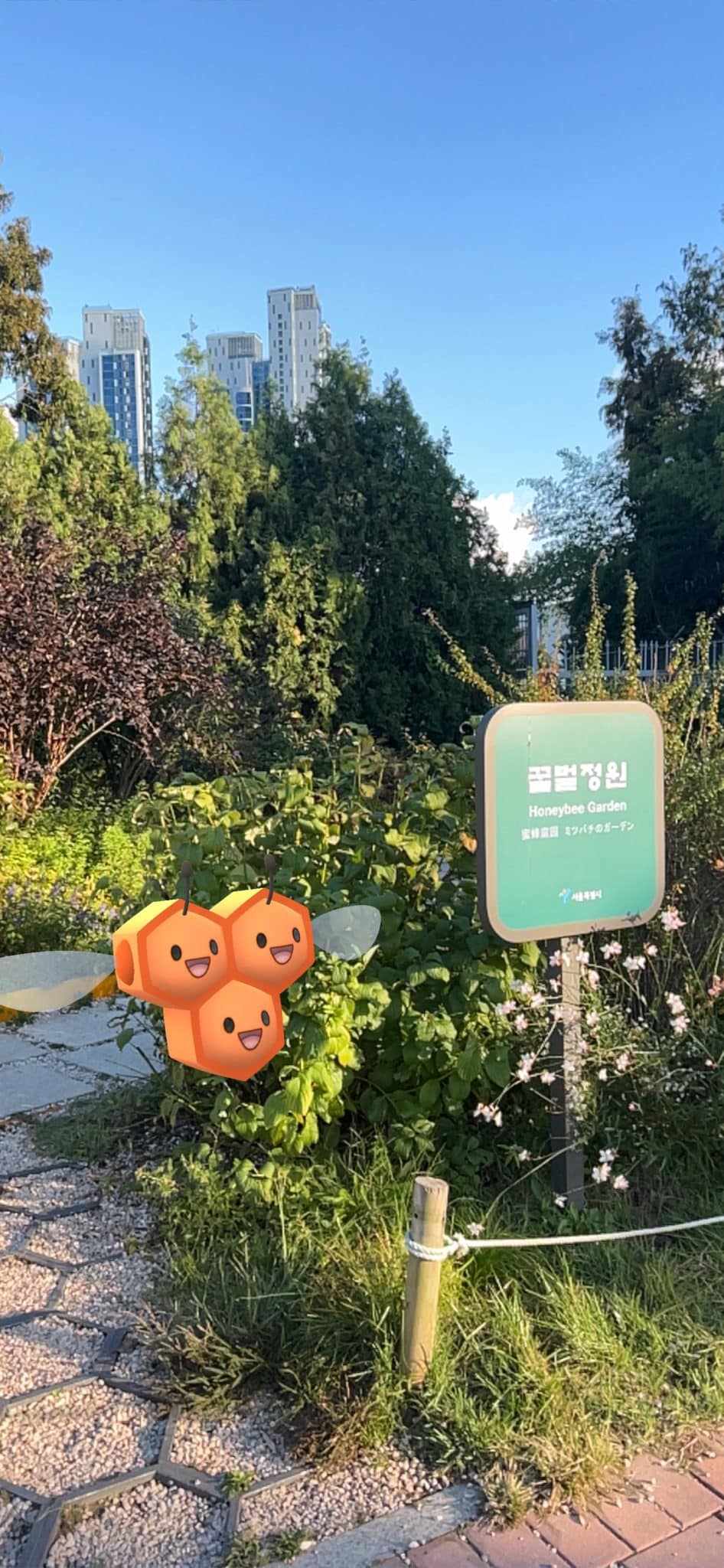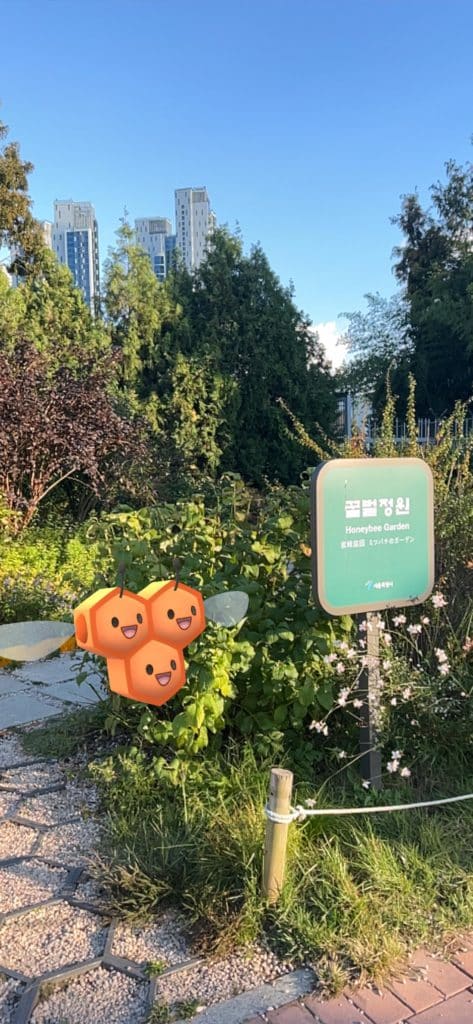 'After years of saving money and planning I finally made my dream trip to South Korea. (I'm from The Netherlands). After I booked the trip Pokemon Go announced Safari Zone Goyang, which was amazing. I caught this shiny combee at the Safari Zone and a week later when I visited Seoul Forest Park I walked by this Bee Garden. The perfect opportunity for an AR snapshot of my newly caught shiny combee!'
'Golden Haunter' by Mark, Smalley, Derbyshire, England.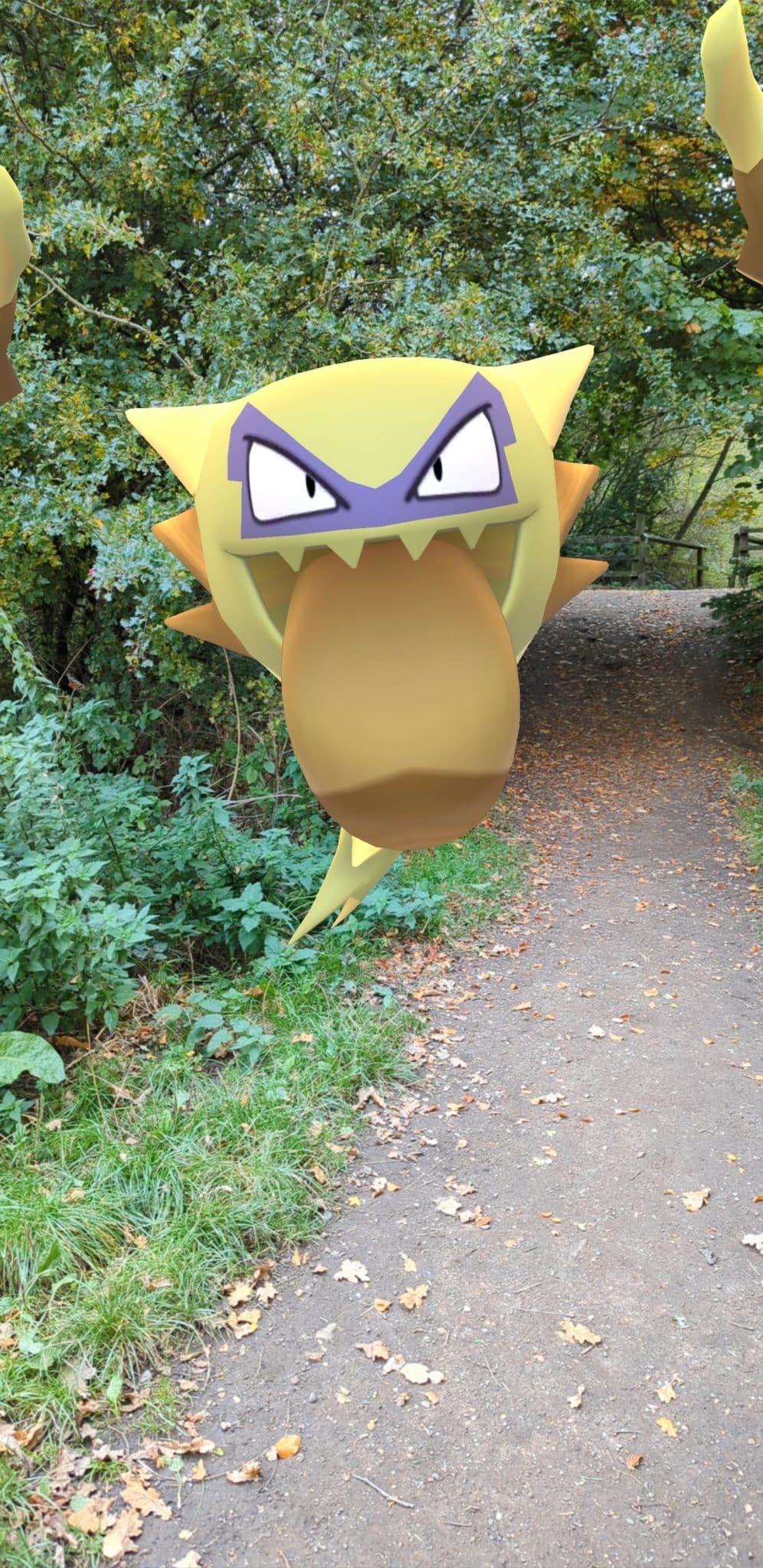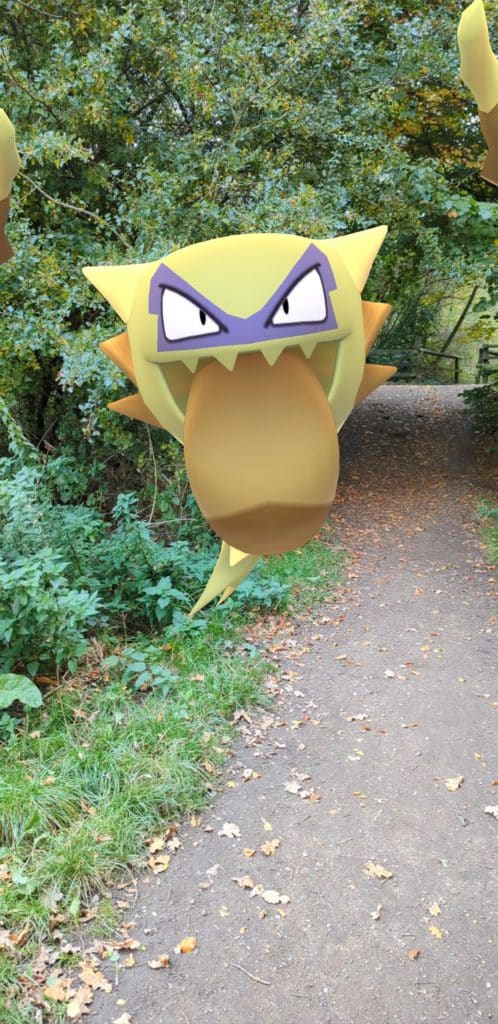 'My favourite shot of 2022, I was just checking out the fishing pond for spawns while going home and turned around to see this golden Haunter! Confused I managed to get a couple of snaps odd before catching it. It transformed shortly after back to a normal shade of lavender, so can only assume it was playing tricks on my eyes… Or a glitch in the Matrix! Spooky… '
By DPhiE250, Chihuly Garden and Glass Museum, Seattle, WA, USA.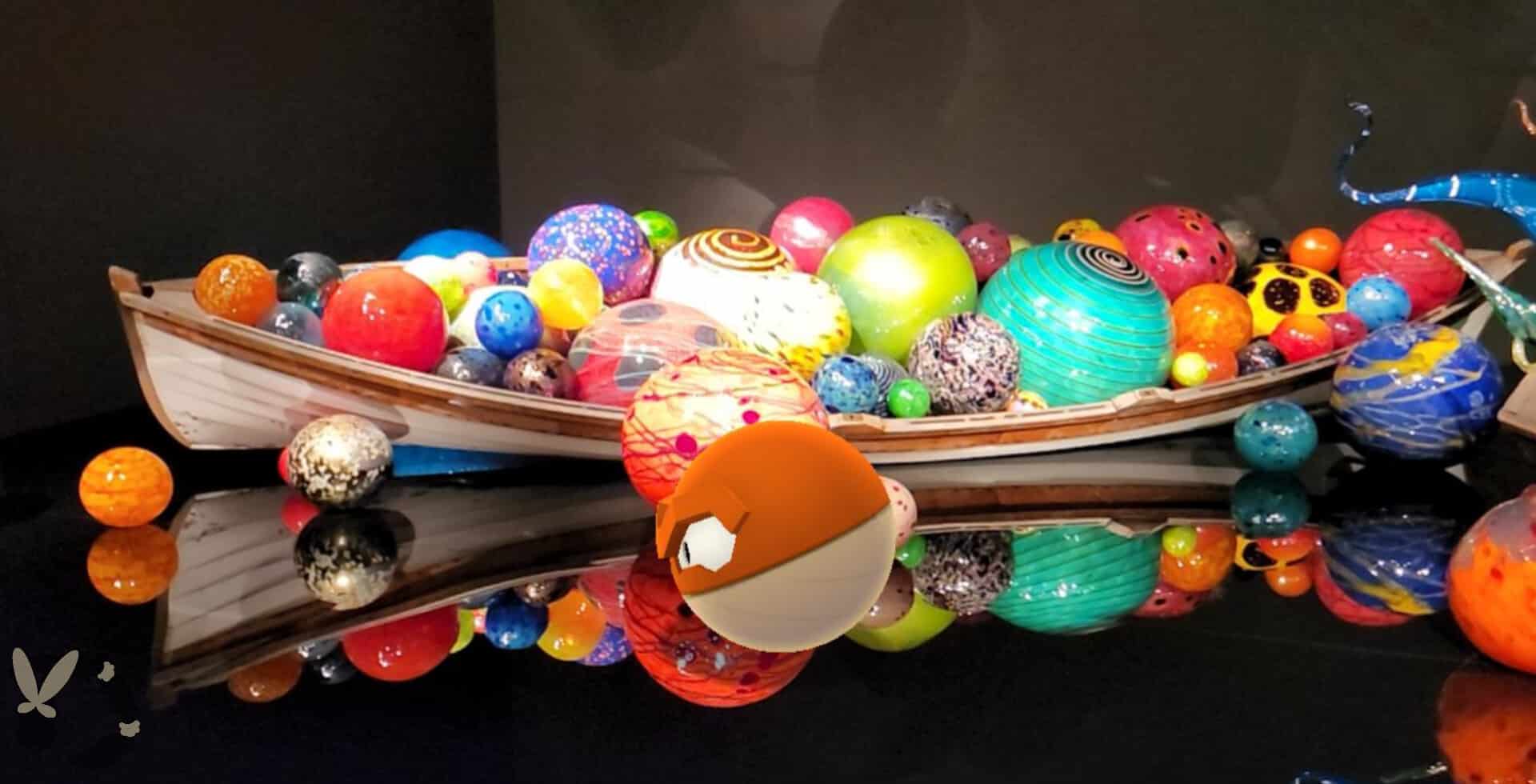 'I took this photo while at the Chihuly Garden and Glass Museum while in Seattle, WA for GOFest. While admiring this piece, I noticed something off about one of the glass spheres and snapped a quick photograph.'
'JAPAN'S COOL TRAIN STATION' by ACE📸, Iyo City, Ehime Prefecture, Japan.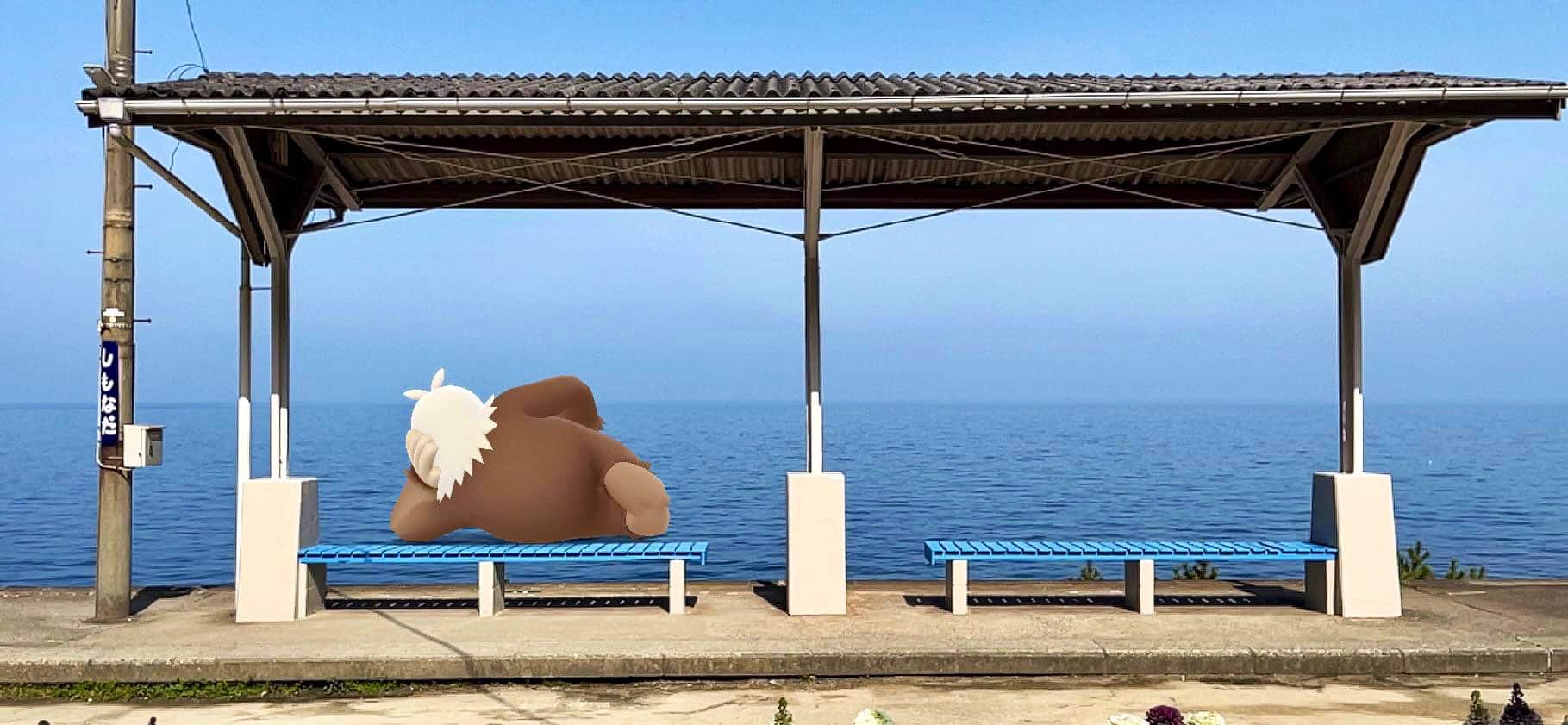 'The Station by the Sea: Shimonada Station on the Yosan Line. An unmanned station situated close to the beautiful Seto Inland Sea attracts many people for its wonderful views.'
'Singing voice' by ずんだオレ, Park.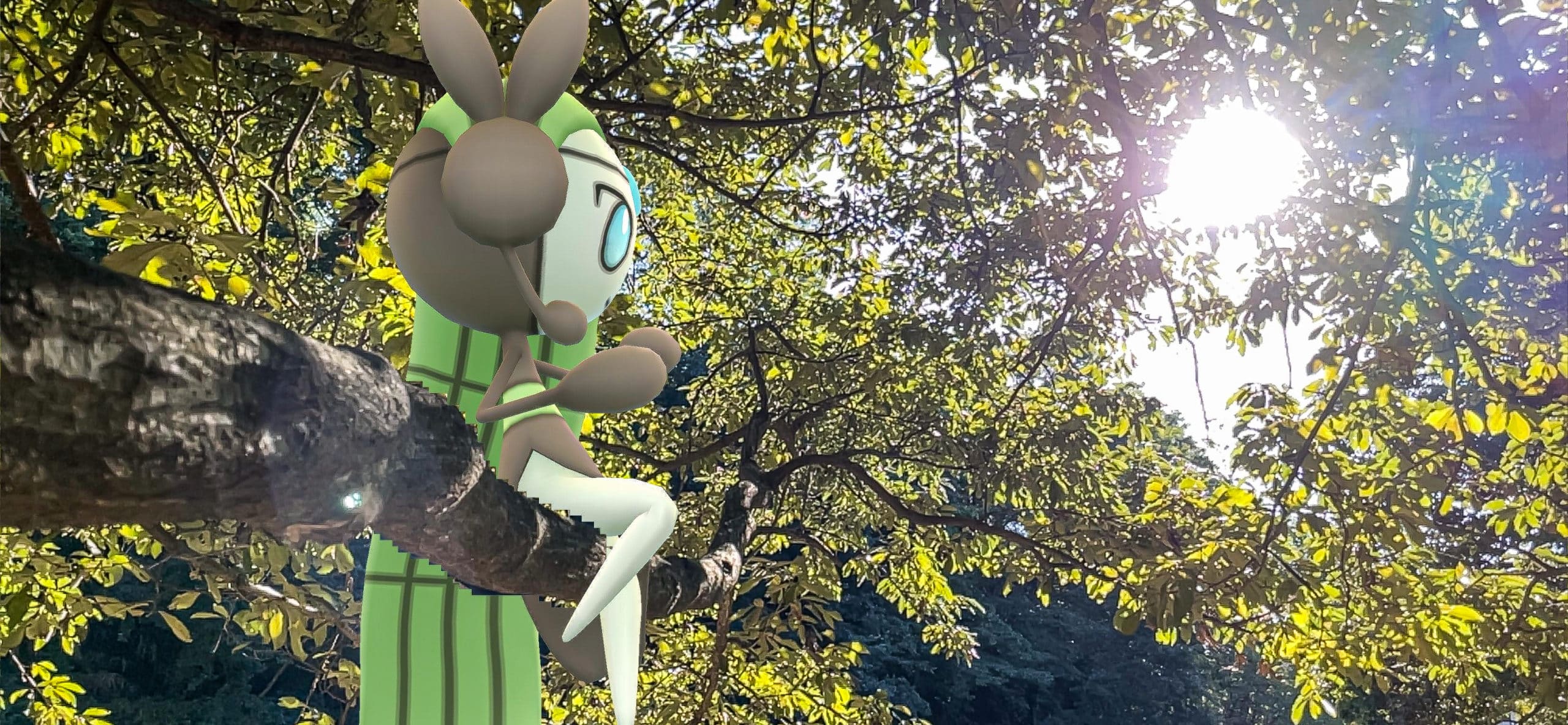 'Harmony of hearts singing under the sunlight through the trees'
'Darkrai in the fog.' by Senescallo, Stourbridge, West Midlands.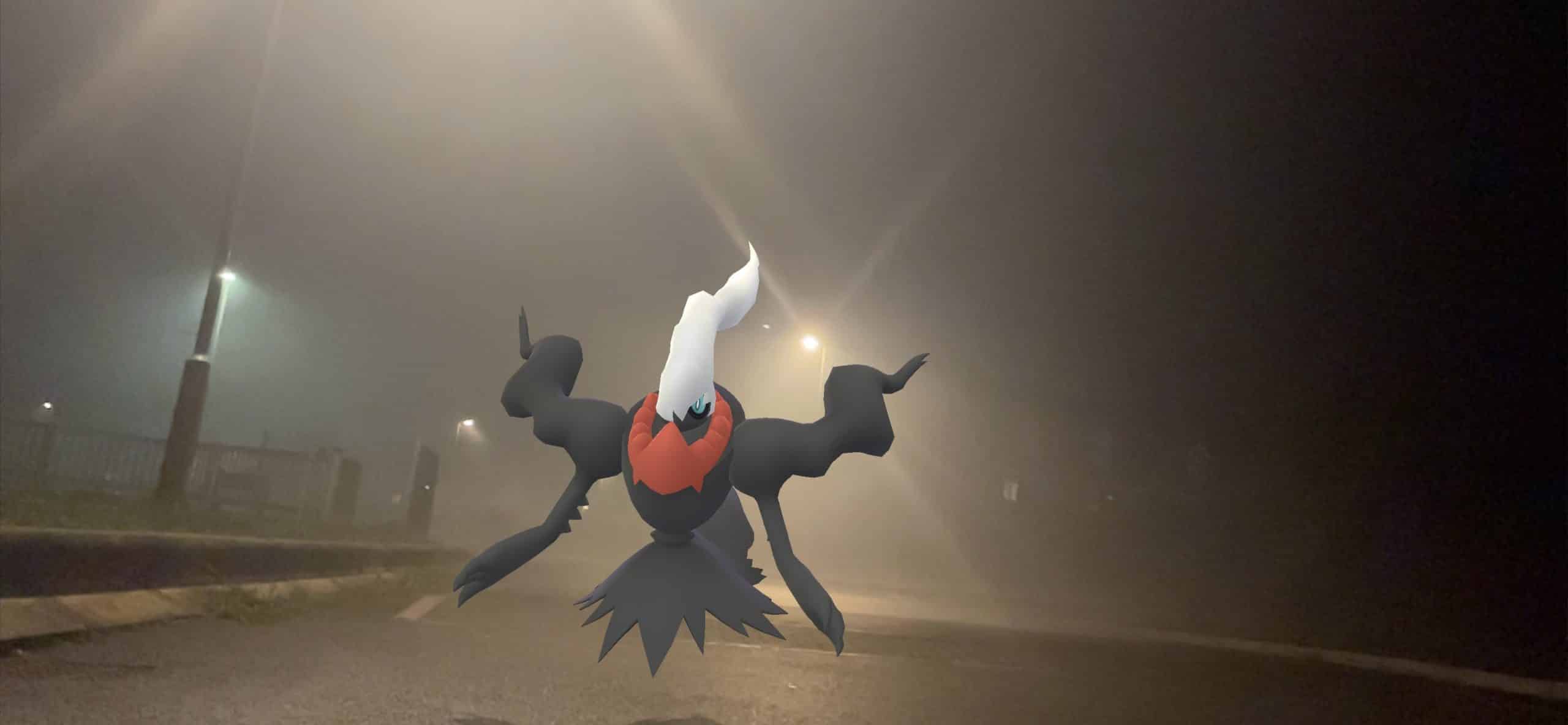 'Couldn't decide what to choose from last year. But this always stood out for me. Darkrai is such a fun Pokémon to take photos of during the dark nights!'
'Flight of the Forest Guardian' by mingosanch, Massachusetts, USA.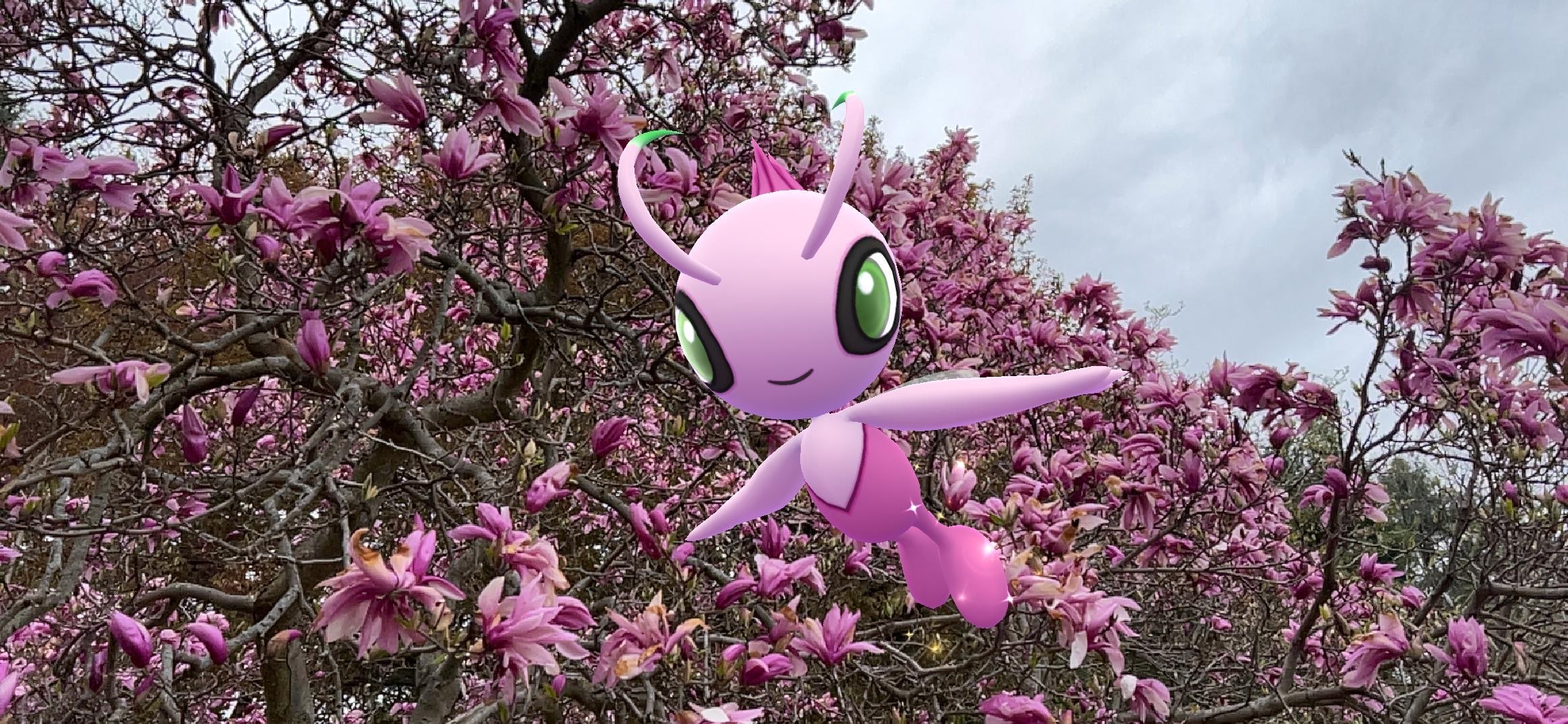 'When I heard the magnolias and cherry blossoms were blooming in my local arboretum, I decided I needed to go there to take some AR pictures! I knew the pink colors would be perfect for photographing my Shiny Celebi. I'm particularly proud of realizing that I could use the sparkles that appear when playing with your Pokémon in buddy mode to make it look like Celebi was flying using magic or pixie dust.'
Edited Images
The below AR images have been edited or filtered in some way.
'"Rock And Roll All Nite!"' by Chris J. Faria, Boston, MA, USA.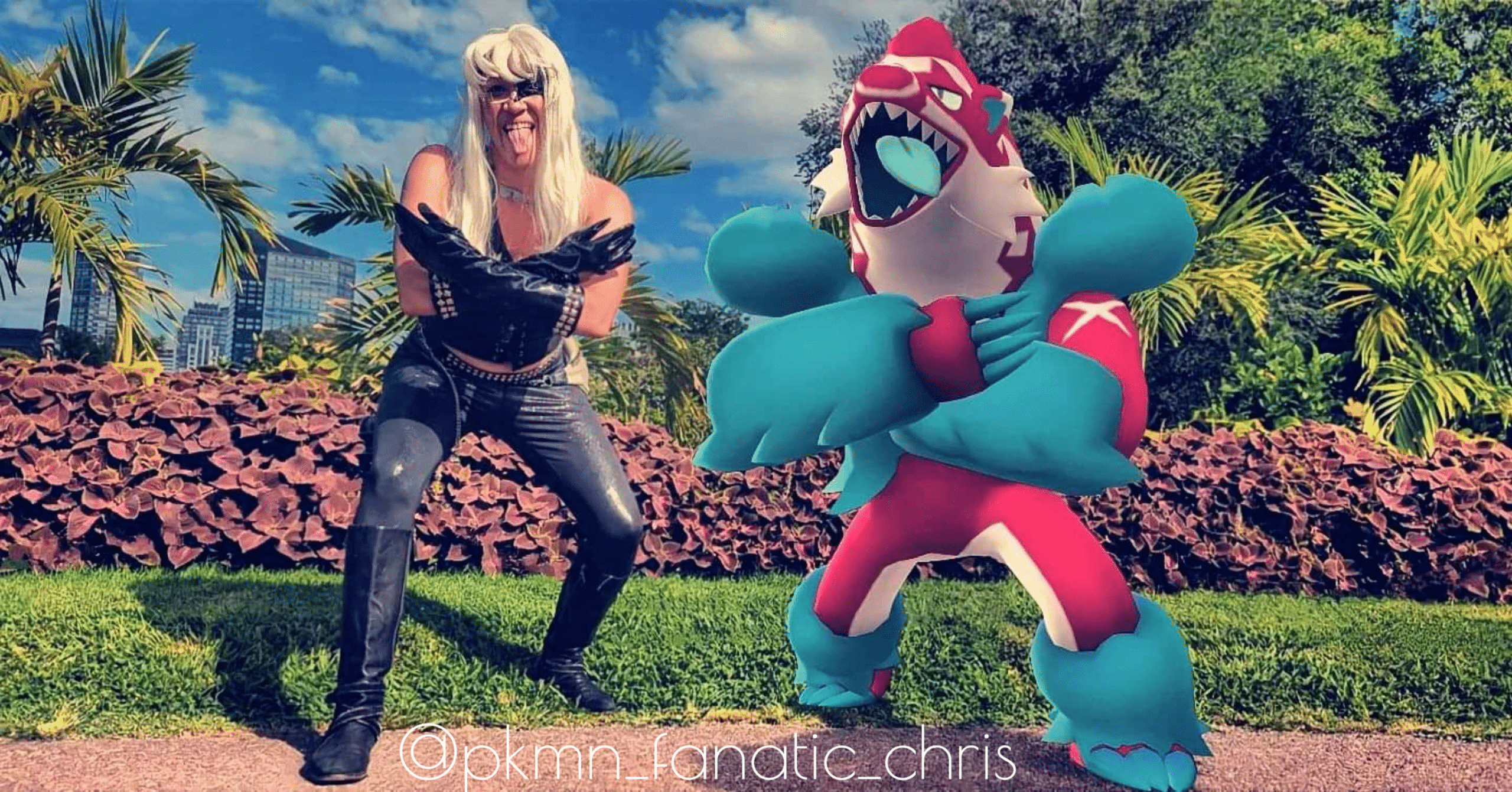 'Shiny Obstagoon and my friend rocking 'n' rolling like Kiss all night (or in this case, all afternoon) long!'
'Shaymin Sparkles' by RoseDiamond10, California, US.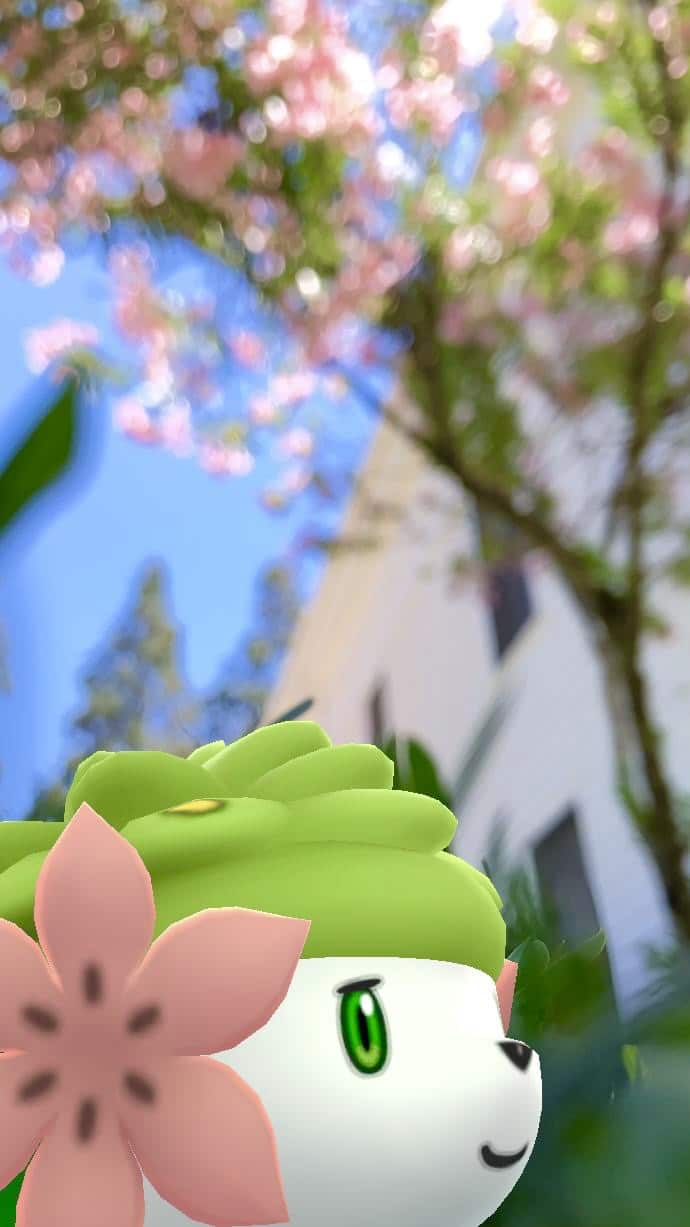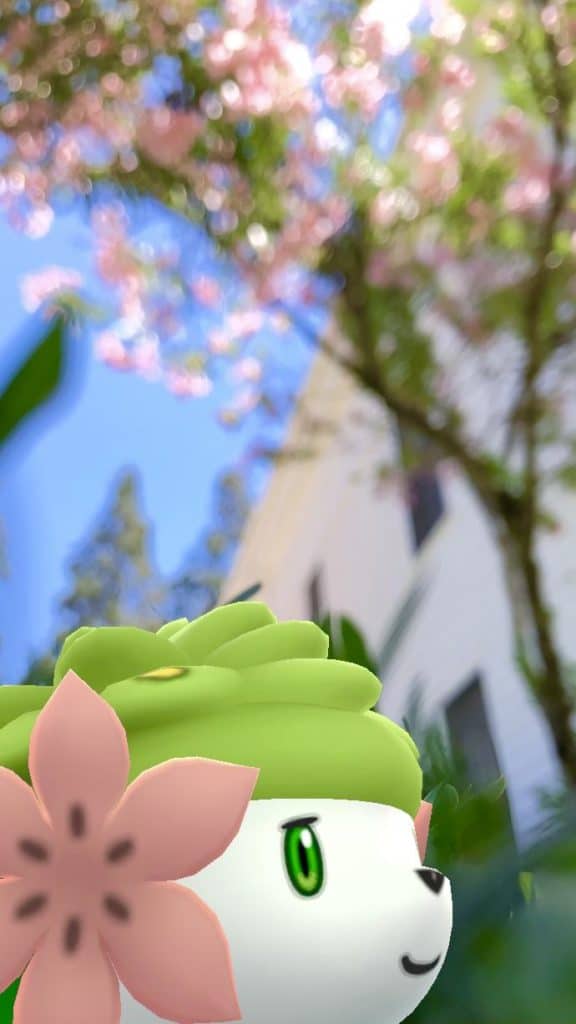 'Shaymin found some spring flowers that are almost as lovely as it is!'
'Day-breaker' by ElKhan32, Essex, UK.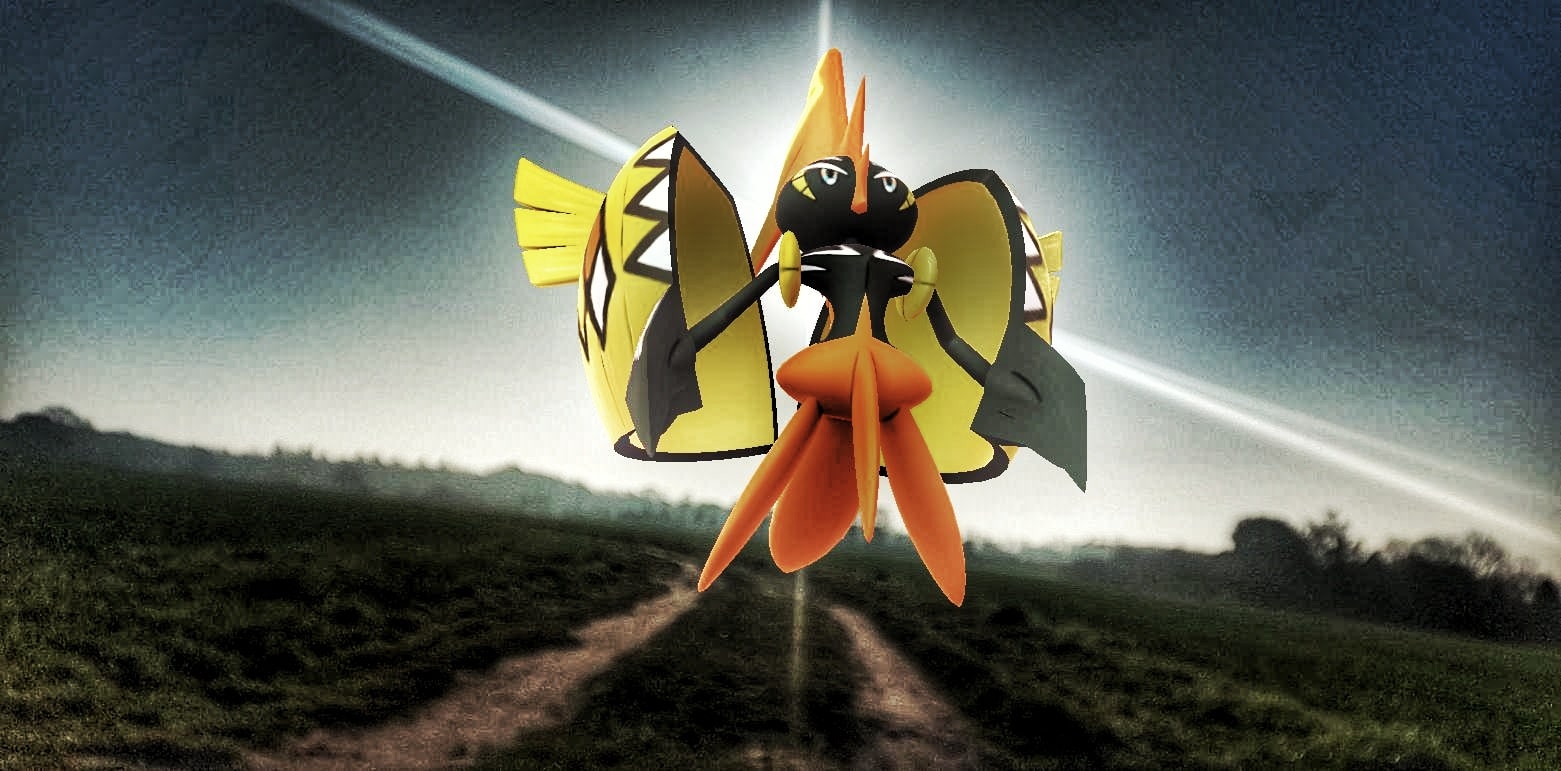 'The protector arrives, to chase off anyone wanting to harm its land'
'MX-5 VS Shadow Ball' by PoGoMiloUKYT, Dunkirk, France.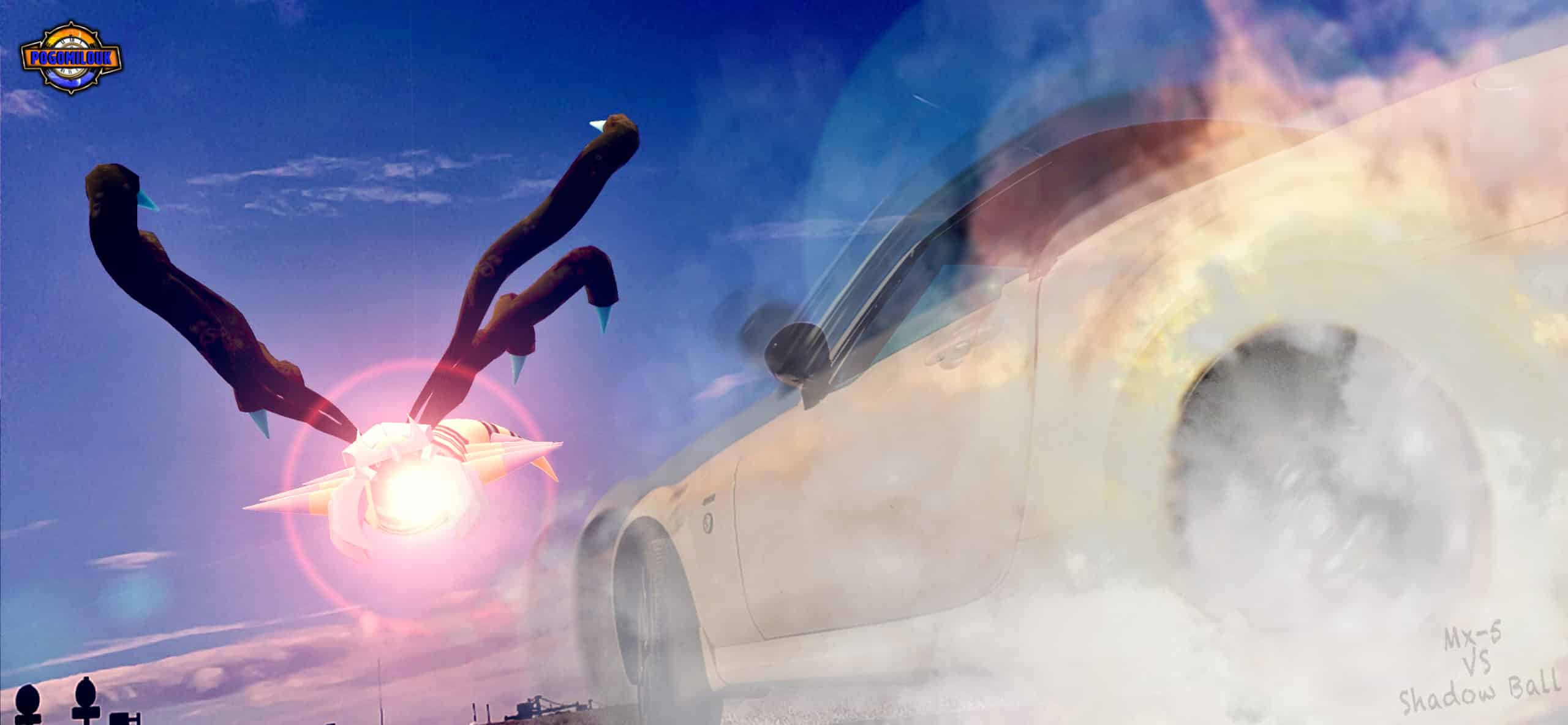 'This photo to me encapsulates everything that made 2022 awesome for me.
The Mx-5: The travel, road trips, meet ups and time with friends.
The shundo Giratina: The game that brought it all together, the catches, community events and challenges of Pokémon GO.
I have added some tyre smoke, blurring and a lens flare to add a dynamic look to what I like to think of as a duel between wild shundo & Pokémon Trainer (by car).
Close contender was the Rayquaza at Krimml Fall which was featured in a previous AR Photo showcase!'
By WatershipBound, Rochester, NY, USA.
'I think Decidueye is such a cool-looking Pokémon and he deserves a cool photo. I really like this picture because it has so much movement. It looks like he's flying right down at you from above.'
'Battle of brushes' by MedlarSS, Germany.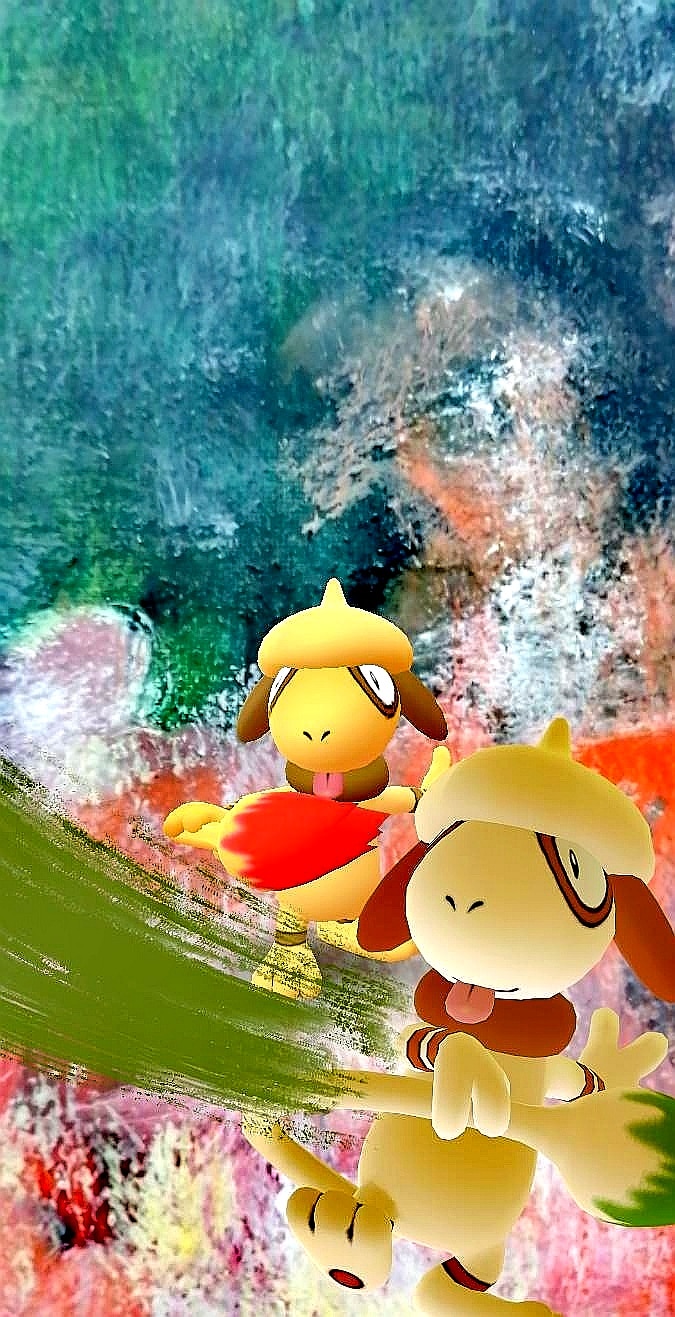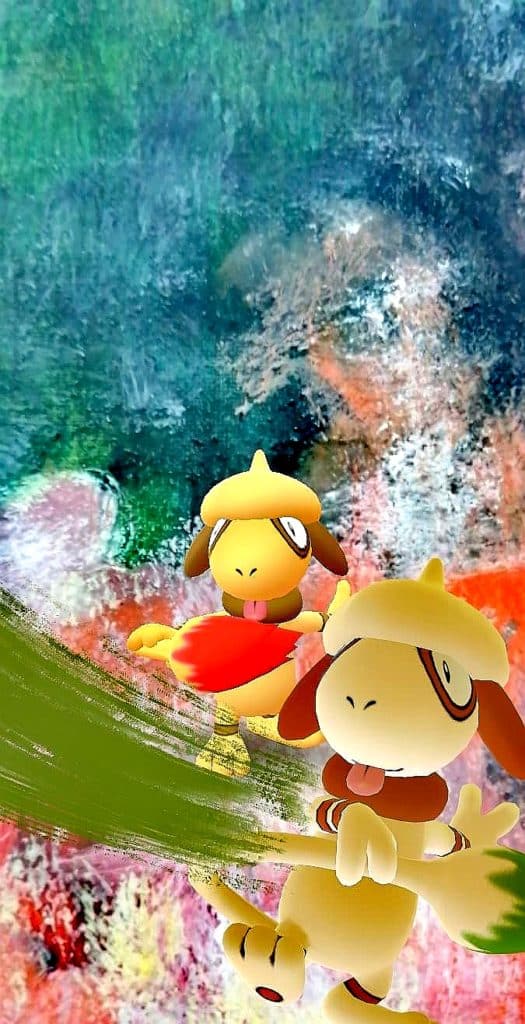 'Smeargle asked me to take a photo of him and his masterpiece, when photobomb happened'
By sevensevenok, New York.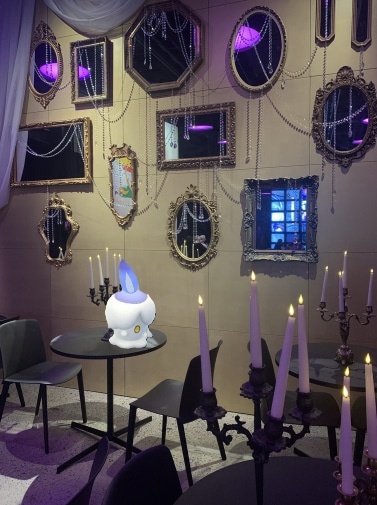 'Candlelit at The Paladium'
'What are you looking at?' by RoseDiamond10, California, US.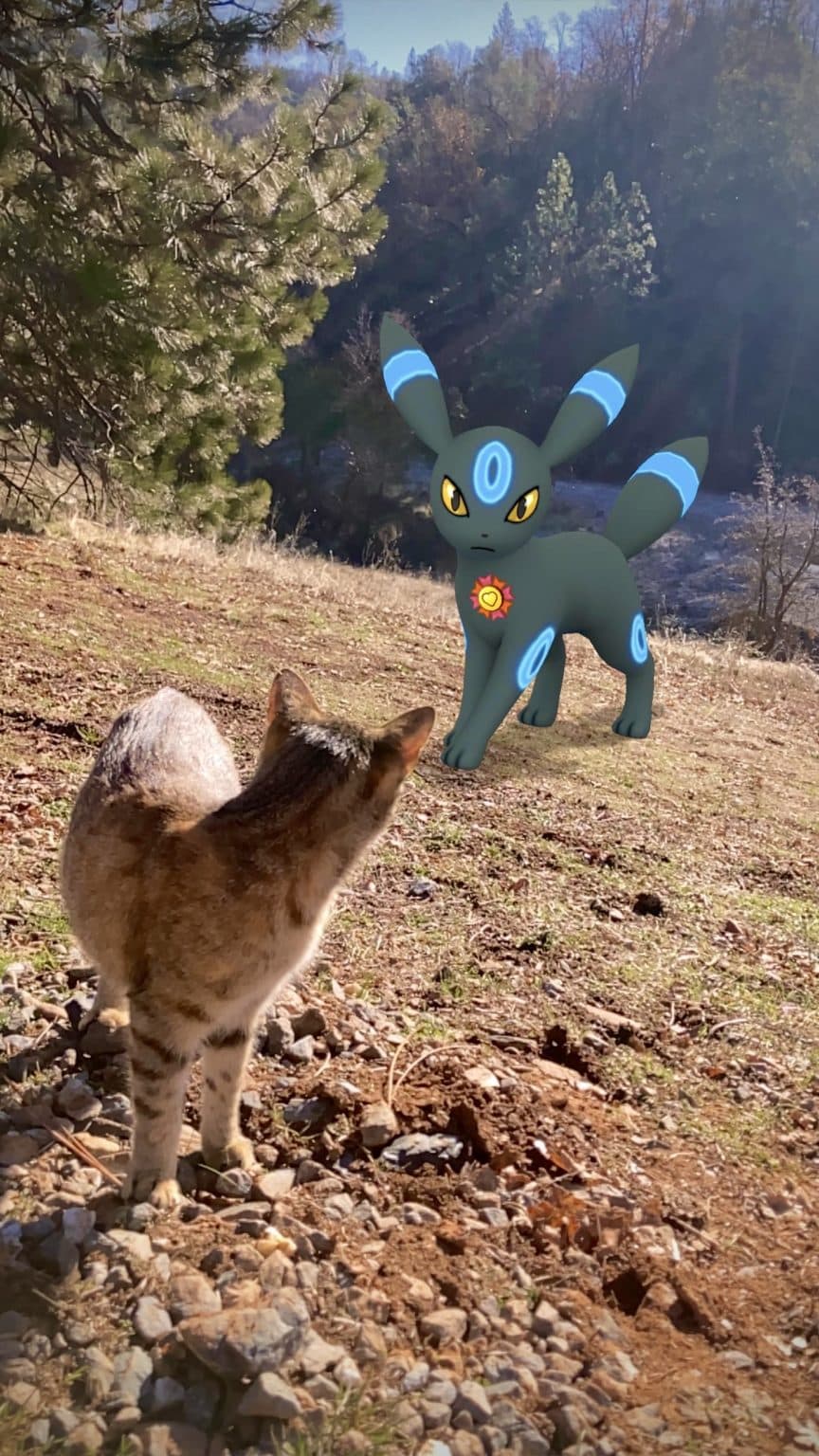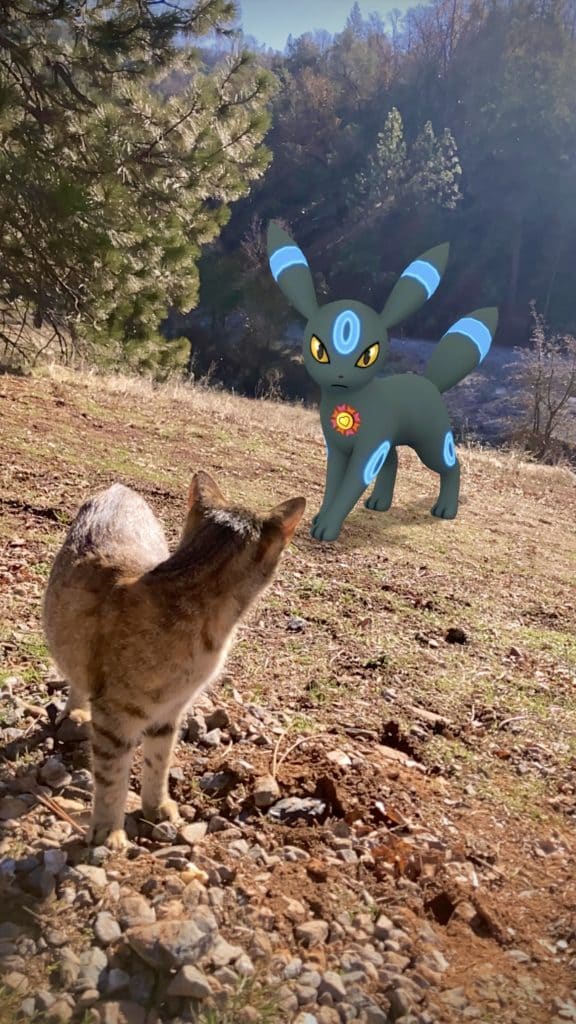 'Kitten was out for a stroll when she encountered a beautiful shiny Umbreon. Kitten was excited to play, but Umbreon had other things to do.'
'The dog days are over' by ElKhan32, Essex, UK.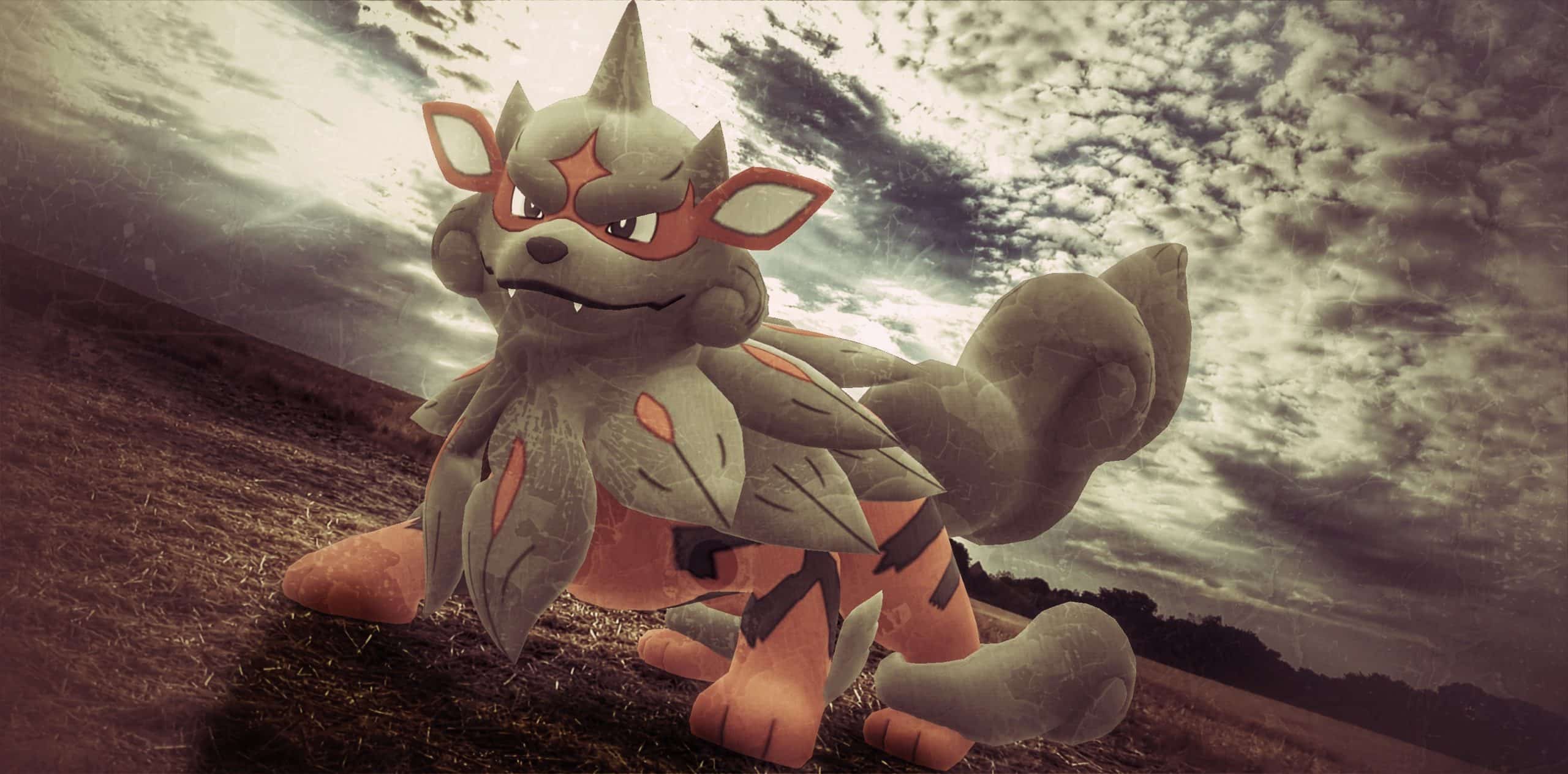 'The end of the year signals the start of a new one and the chance of a fresh start'
'Dewgong Bubble Trouble' by Feresk, Sibulan, Negros Oriental, Philippines.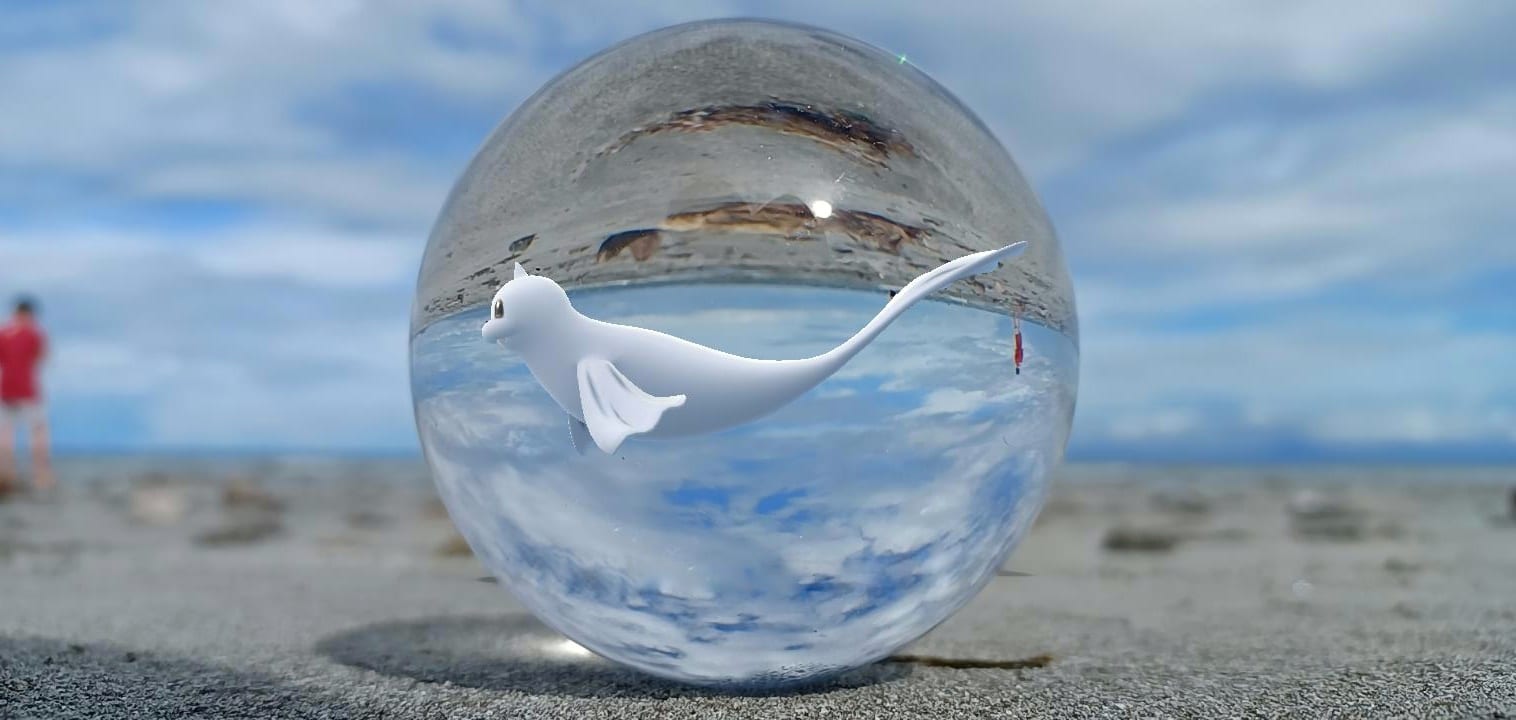 'I had to edit the shadow out of the photo and make it a tad brighter. It gives the illusion that the Dewgong is in a water world of its own, and I love it!'
'Mewtwothousandtwentythree' by feelmyfangs, Melbourne, Australia.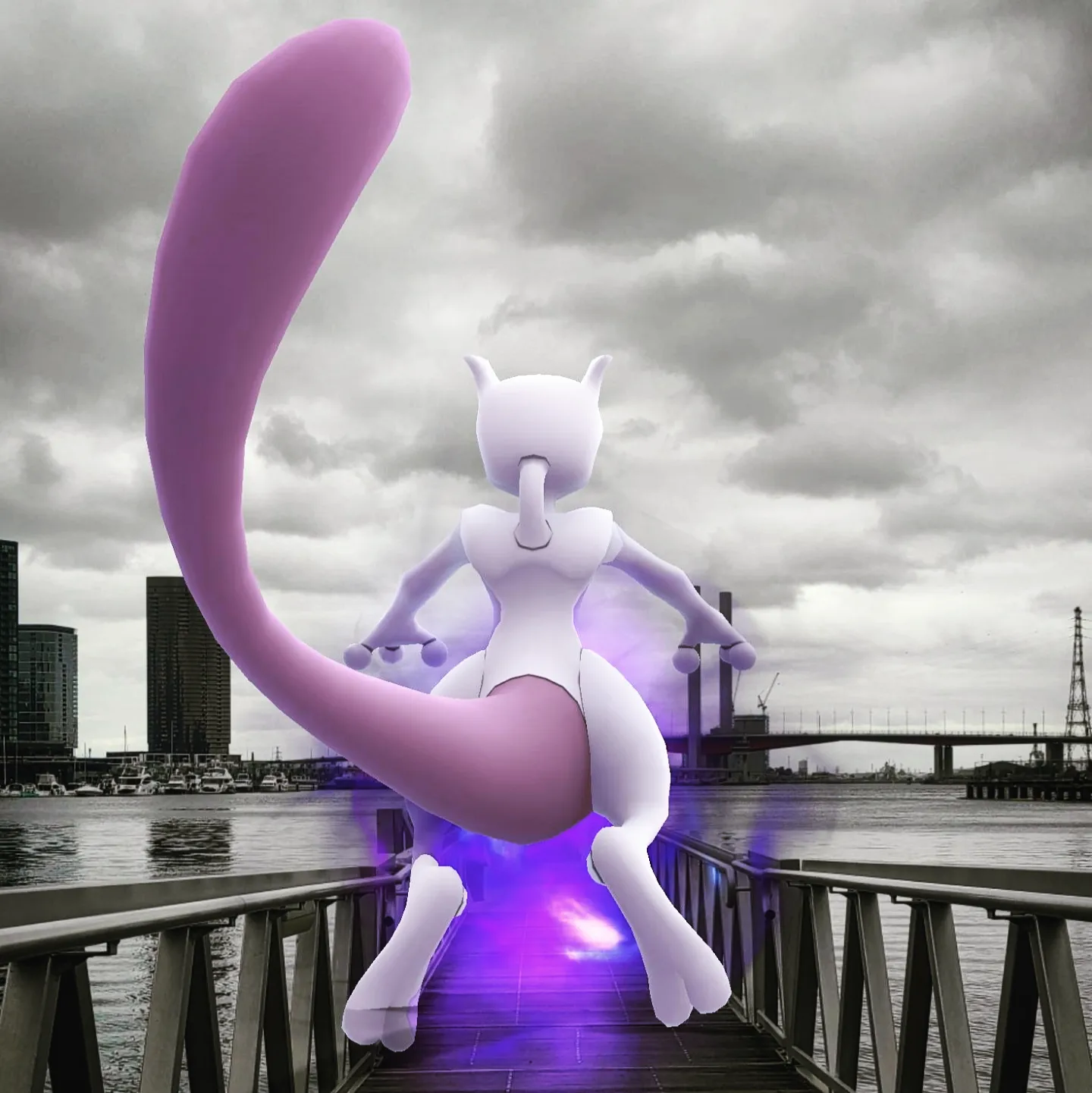 'you thought we've survived the worst years? prepare for trouble and make it double, because team rocket is sending their mightiest weapon – and this time they won't protect the world from devastation.'
'Coming Across The Waterfall In The Valley!' by Chris J. Faria, Lake Buena Vista, FL, USA.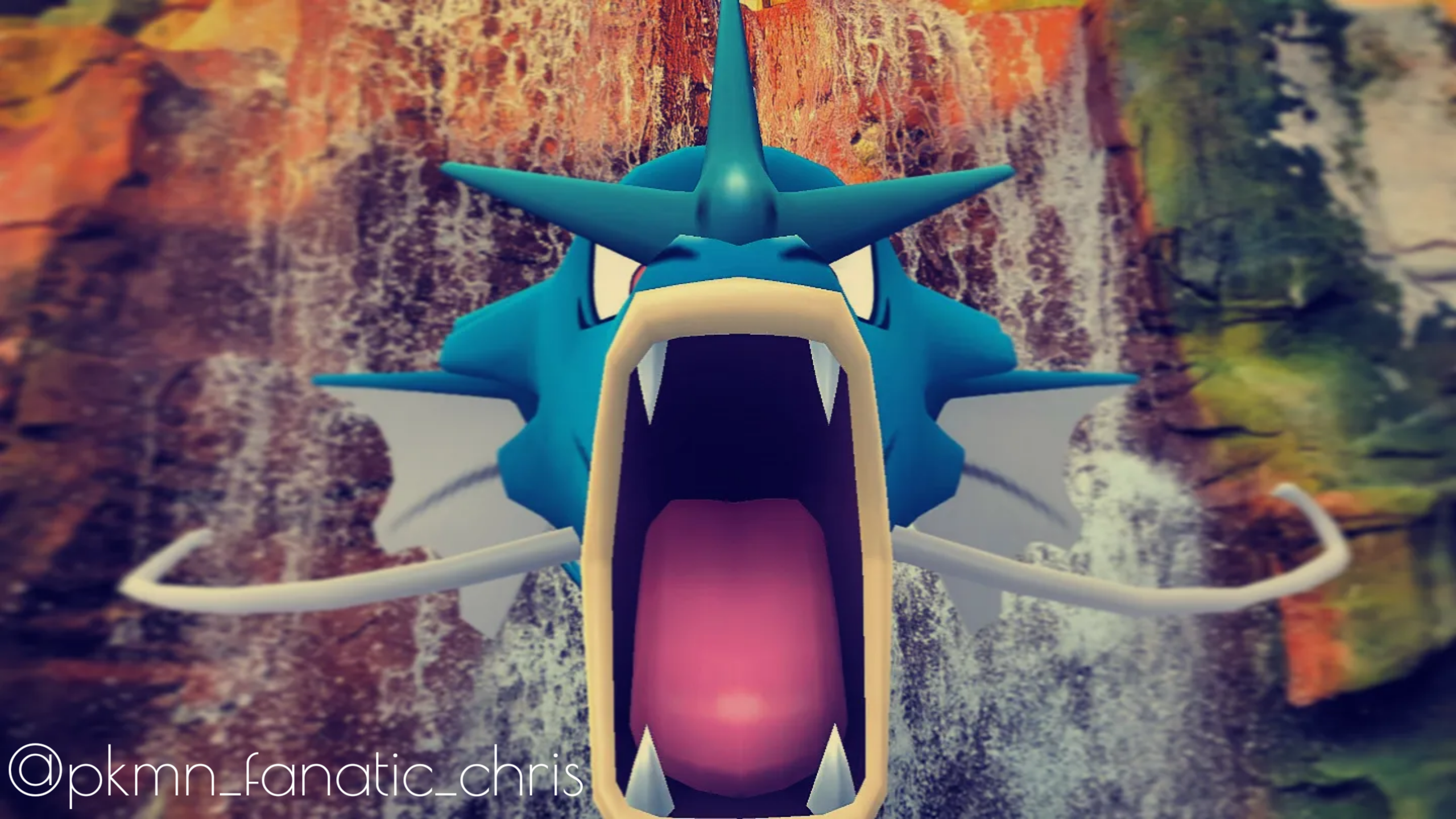 'Gyarados emerges from a waterfall, just like it did in the original "Pokémon Snap" on the N64!'
AR Masters
The below images are taken by our AR Masters.
'Spooky pumpkins' by Pokegramstm, London.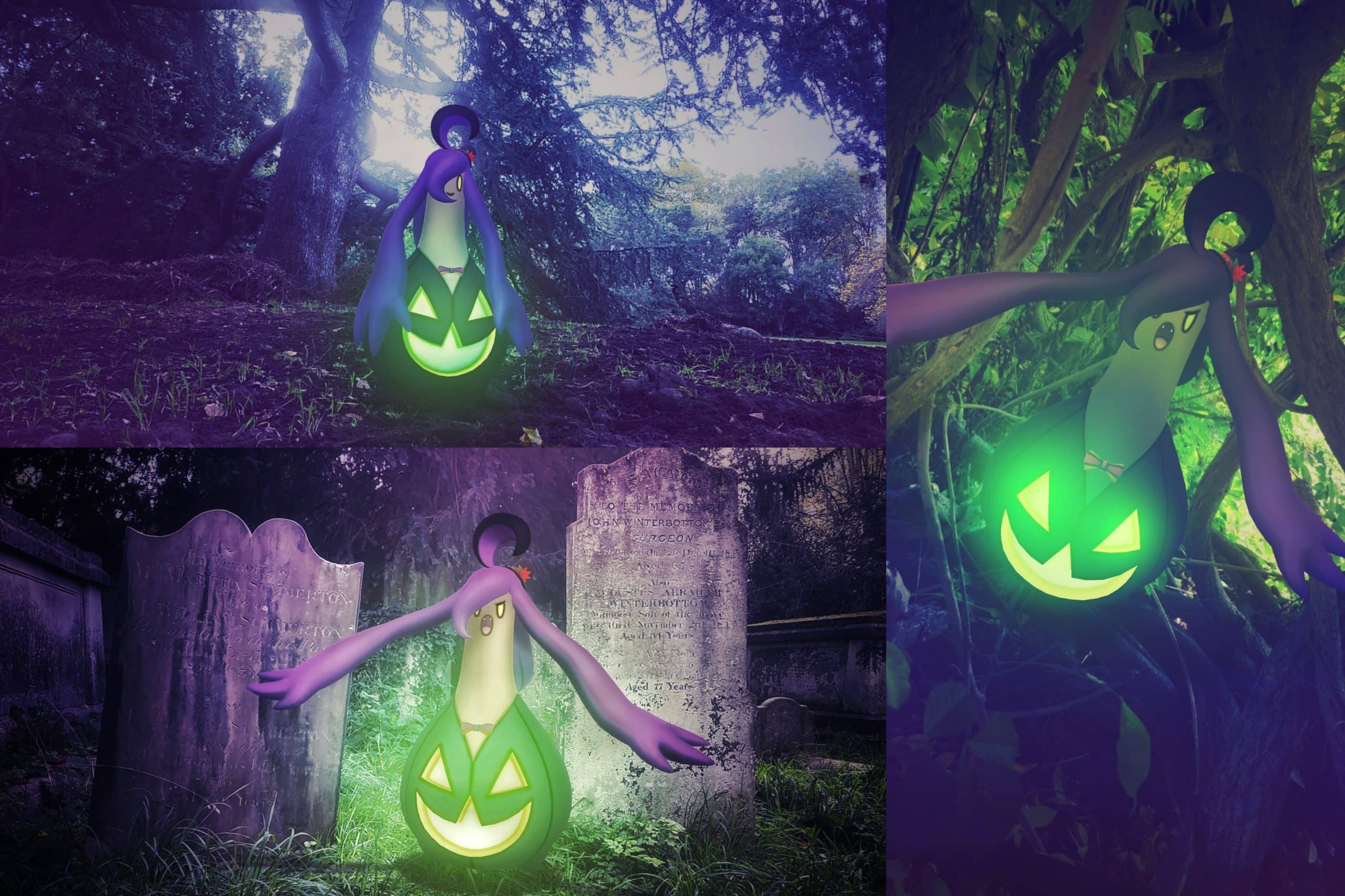 'Halloween is my favorite time of year for AR, in this image I loved playing with the glowing eyes and I think the color palette works really well to fit the Halloween theme. I couldn't pick a favorite out of this set so I've grouped them together. One in a graveyard, another deep in some twisted vines and the last one under a spooky tree.'
'Memories' by kittypokemonsalot, Lake District, UK.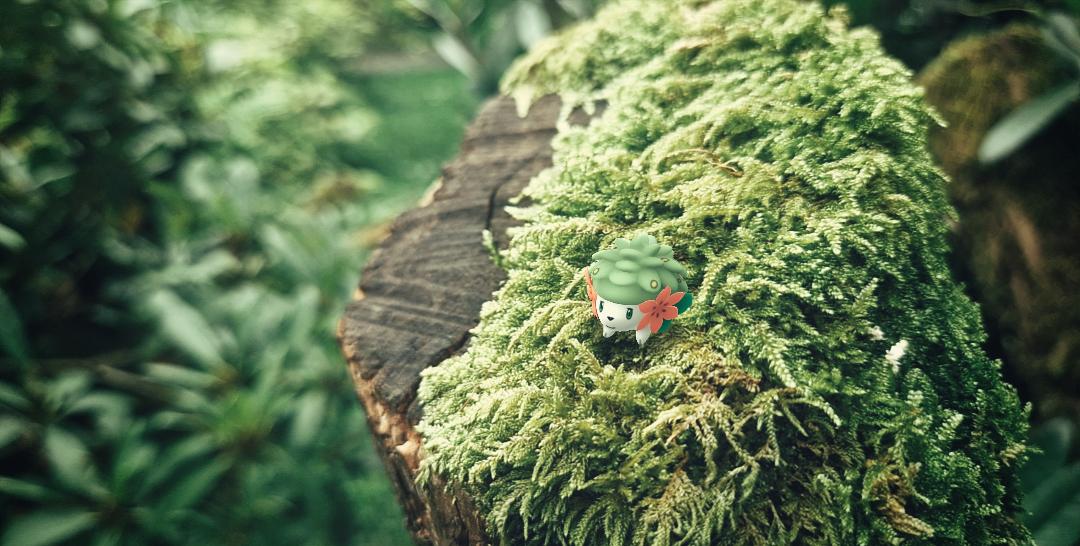 'Sometimes a favourite photo isn't necessarily about how good the photo may or may not be, but the memories attached to it. I took this tiny Pokémon technique Shaymin photo away on holiday with my family, we were exploring a village in the Lake District and found this beautiful garden that was open to the public. My nephew is 3 and loves the AR mode of Pokémon, often asking me if he can see a 'big crocodile' aka Feraligatr, or a 'cute doggy' aka Growlithe. Gotta be a good Poké-influence, he already has Squirtle shoes he picked out for himself! He was fascinated watching me take these photos of Shaymin, and out of nowhere suddenly asked if I would take his photo. So we ended up having an adorable Aunty/Nephew photoshoot in this pretty garden we were exploring. Not only did I get a photo I like of Shaymin, but I have adorable photos of my nephew because of it too.'
Next Submission Theme
For our next theme, we're looking out to sea! The theme is 'water', and whether that is Water type Pokémon, photos taken by lakes, in the rain, or other bodies of water, it is up to you! Submit by February 25th to be considered at the form here.