The brand new Elite Raid system started this weekend, with Elite Raid eggs popping up at EX Raid gyms 24 hours in advance. With Niantic stating that they will be 'infrequent' I decided I wanted to try to participate in the first ever Elite Raid at 11am local time, so I hopped into my local group chats to try to figure out which gym would be the best to head to at 11am. As a semi-rural player, there is an EX Raid gym where I live thanks to its position in a local park, but I have never managed to do any sort of tier 5 raid where I live as there is maybe one or two other players total. And I've never actually managed to raid with them, or meet them even!
I was up pretty early, so I would have time to travel, because I knew we had absolutely zero chance of doing one locally. I often raid in the next town over, but there are no EX Raid gyms there, so I had to go further afield. After getting a few responses in our local community chats I decided to drive to a park a couple of towns over because it seemed we would have at least 5 people there, and it was a fairly central spot that may attract solo players hoping to jump into the raid. I left my house about 40 minutes before the raid was due to start to give myself plenty of time to park and walk over to the raid, and make myself known to other trainers who might be there.
With about 5 minutes before the raid began trainers started to appear from all directions! Since the pandemic we haven't really returned to in person raiding as a community so I wasn't sure what to expect, and of the exactly 20 trainers we had for the raid, I only knew 1! It was great to see so many new faces who were clearly so excited by the game. It was a pretty cold morning, but sunny, and it was nice to see the cold hadn't put people off. The egg hatched and we jumped in, as the raid filled up and I realised the lobby was full, I shouted out to the group to check if everyone was in as I didn't want anyone who might be shy to be excluded, and everyone confirmed they were in the lobby. Great stuff!
We made quick work of the actual raid, and everyone successfully caught their Hoopa Unbound, and then we waited for the reported raid spawns to start… and waited…. and waited. The rest of the group headed off to another Elite Raid at another park down the road, but I decided to wait it out in case the spawns started, and nothing. There had been reports of wild legendary Kanto Birds (Articuno at 11am, Zapdos at 2pm, and Moltres at 5pm), along with rare spawns like Snorlax, Mienfoo, Hisuian Qwilfish, Wooloo, Dragonite and more, and we got… none of those.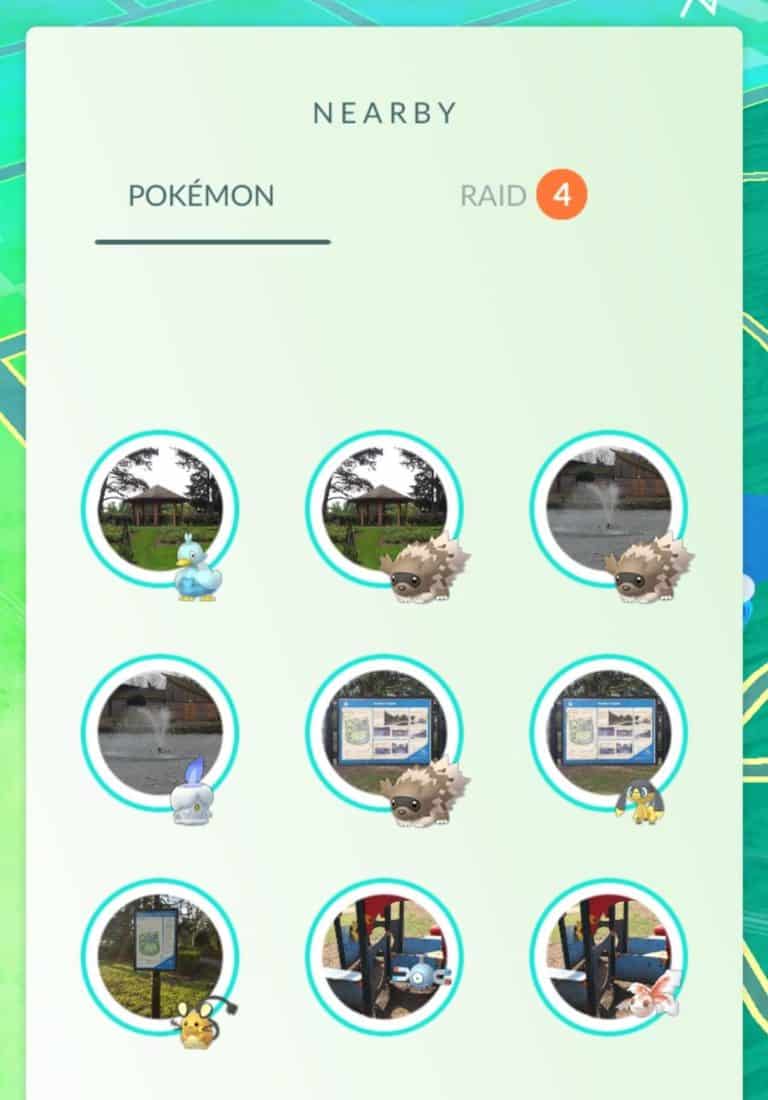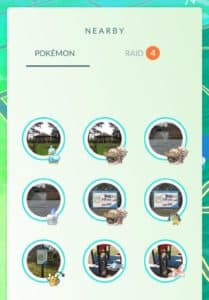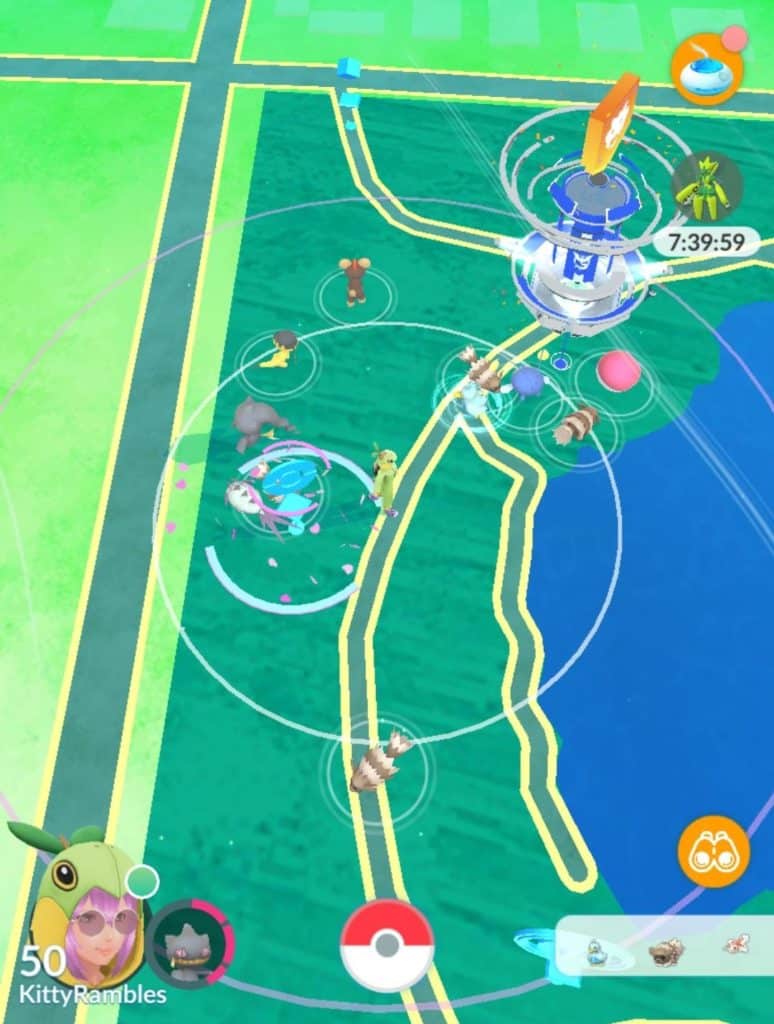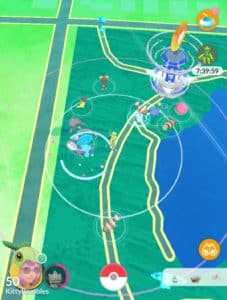 There had been reports of errors in the early time zones, with trainers reported that when clicked on the special raid spawns simply vanished in a puff of smoke, so it is possible that Niantic may have turned the spawns off to fix them. This was quite disappointing as we were excited to see what unusual Pokémon we might see around the gym, just to see the regular spawns remain. Reports on twitter are varied, with some trainers reporting special spawns who raided at the same time we did, and others not experiencing them at all like us.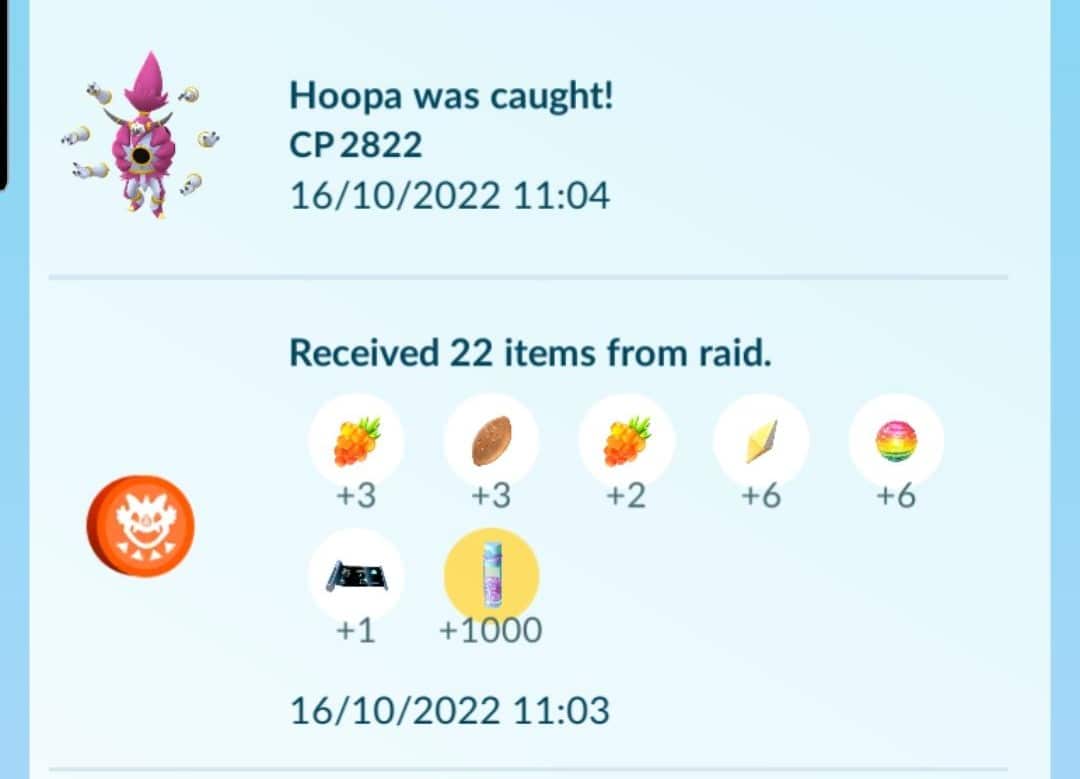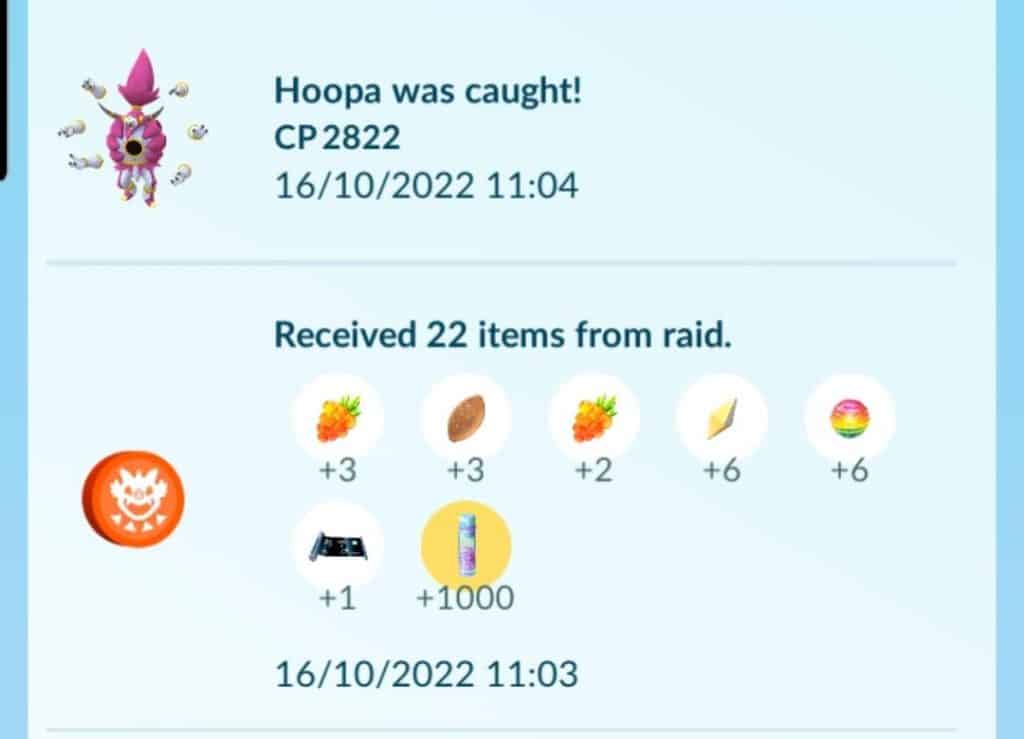 The rewards for the raid itself were 12000 XP, and I got the above items. Three Poffins was a welcome addition, but sadly no XL Candy for me on this occasion.
Overall, it was fun to see the community out in numbers for this raid, especially with so many new faces, even though because of the difficulty of the raid I had to travel to participate in it. I am lucky I can drive and have access to a car, so this was an option for me, whereas others may not. I'd love to see Niantic come up with something for Elite Raids that mean that rural players could participate where they live, rather than either being left out, or being forced to travel like I did. There were a lot of posts on twitter of smaller rural communities struggling to take Hoopa Unbound down, or even from people being the solitary person at a raid. It is so disheartening, and unfortunately something rural trainers themselves can do little about.
Not having to be invited via the EX Raid system is a huge bonus with this new raid format. One of the trainers there usually works weekends but happened to have the day off, so had swung by in the hopes of the raid being done. It happened to work out with their shift timing and because it wasn't via invite, they could just turn up. So much better! I happened to have woken up early so had plenty of time to get up and ready to go, others were headed to work after the raid, and I saw one trainer who hadn't played in two years who had only just recently gotten back into it. Hi Stu! Was great to see you. Forcing an EX Raid and getting invites was a tricky system, anyone working full time or in education was going to find attending them tricky, and this system with 3 different times for raids gave a lot more options for people, rather than being dictated a set time that may not work for you. More options is always better! I hope we see more of this style of raid as a replacement for EX Raids, while the exclusivity of EX raids forced people to raid, it also left out people who couldn't raid in person regularly. This new version is more accessible and flexible, and a great way to change the system.
In short, here are some of my pros and cons from the day:
No invites is more inclusive and works better for those with busy lives
Not having to trigger the raids is also much better
24 hours notice is a little tricky but workable, would be good to see set rotas for them in the future so people can plan in advance
30 minute timer when hatched is a bit short
Catch rate was excellent!
Rural players are still left out because of raid difficulty/being unable to remote
Got the community out in person successfully
Gyms being blocked for 24 hours prior, especially during an event, was an interesting choice
Special post-raid spawns didn't work
More rewards like guaranteed XL Candy would be good addition
Inability to transfer/trade Hoopa needs to be changed
Not being able to private lobby can make organising difficult in more active communities. If you have 22 people show up, to guarantee both groups could successfully take the raid boss down most communities would split in two. This means the second group would have to wait out the whole countdown before they can start their second lobby
Lots of reports of raid bugs including the one where the raid boss fails to actually faint when their health gets to zero
Did you take part in one of the new Elite Raids this Sunday, and if so, how did you feel about it? Let us know in the comments!