With the Northern Hemisphere heading into winter, and a pandemic still in full swing for so much of the world, staying safe is more important than ever. With more than just the weather to contend with, here are some of our top tips for staying safe this winter.
Check Your Local Guidance
First things first, keep up to date on your local rules and regulations regarding the pandemic. Following these will help keep you and your local community safe. Many parts of the world are in various stages of lockdown, and adventuring outside to play Pokémon GO may not be advisable, safe, or even legal depending on your rules. Local government websites will help you stay up to date, and remember different areas may have different rules, so if you are travelling at all, make sure you have also checked the local guidance and regulations for that area too. If it is safe and legal to go outside, be sure to keep your distance, most scientists recommend 2m distance from others.
Wear a Mask
Wearing a mask (if you are medically able to) is one of our best weapons against the spread of Covid-19, and is the law in a lot of areas. Some places require masks to be worn at all times when outside of the home, and others may be only in certain public places, try to keep at least one mask on you at all times. If you drive, keep a spare in your vehicle so you aren't caught short. Remember, masks are about protecting everyone, not just yourself! If you are wearing reusable masks, make sure they fit your face well, and have at least a double cotton layer, and that you wash them between each wear. If you are using disposable masks, make sure you cut the ear loops before throwing them away to help keep small animals that could become entangled in them safe! You can get some really fun masks, Secret League have been selling team masks so you can show off your Team Mystic/Valour/Instinct pride, and many of the popular Pokémon GO content creators have released their own masks too, so you can even support your fave Youtubers, like TrainerTips and ZoëTwoDots, all whilst doing your part to keep everyone safe in these uncertain times. Plus, as an added bonus, a mask will help keep your face warm in the cold!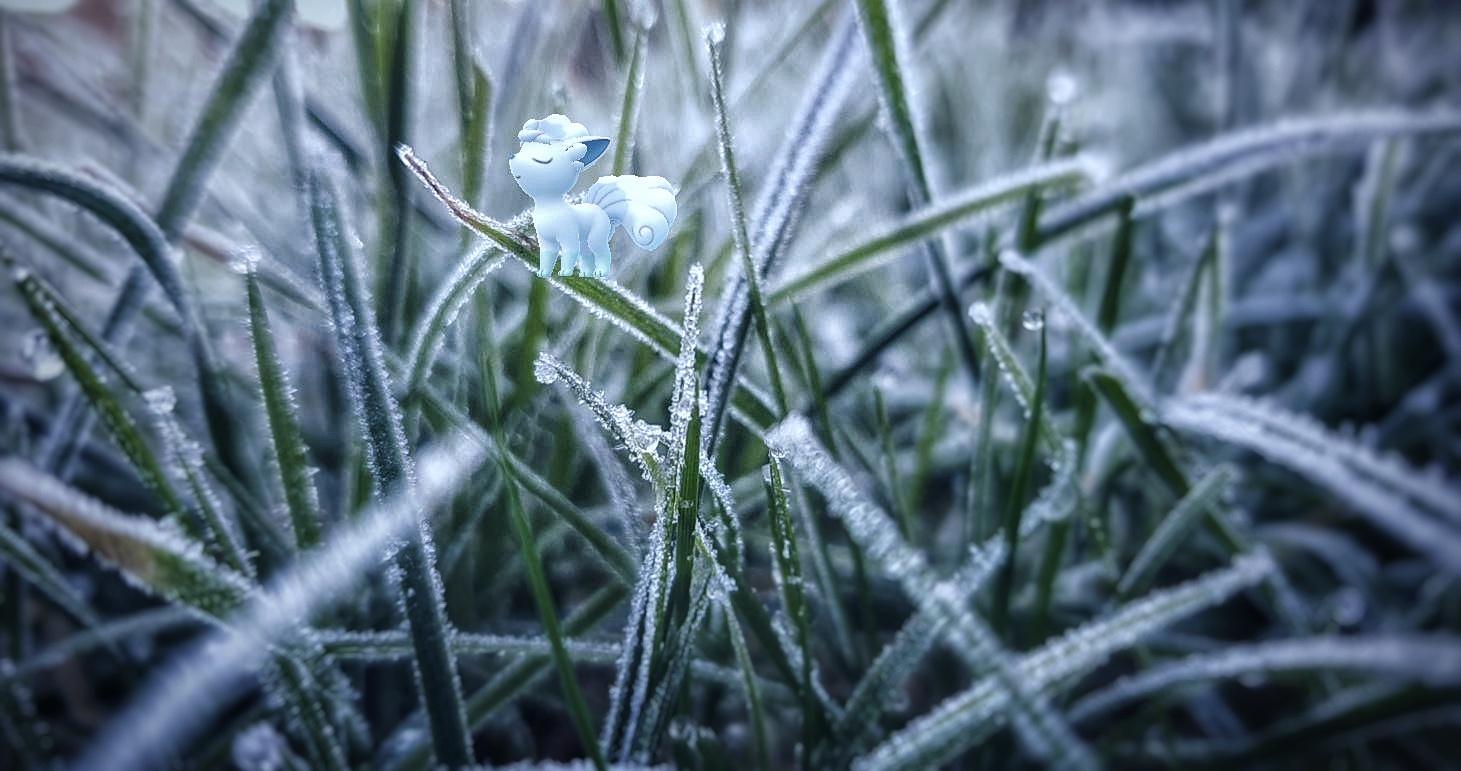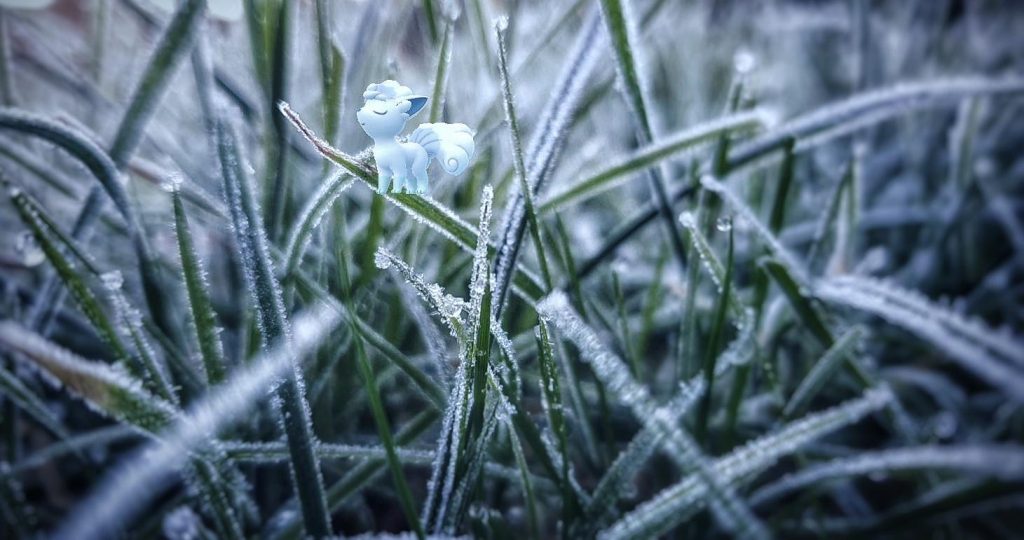 Dress For the Weather
Dressing for your local weather patterns is a must! We know not everyone is headed into winter, but many parts of the world are, so here is a rough checklist of clothing that will help keep you safe. Be sure to check your local weather forecasts before heading out so you aren't caught in any dangerous snow storms or winds!
A winter hat/ear muffs
Touch screen gloves
Solid walking boots with good grip. If you have a lot of snow and ice, you can get spikes for your boots that will add extra grip to your footwear and help prevent slipping
Thick socks
A waterproof winter coat with good pockets (key for carrying your charger!)
Vests/Under layers – clothing like long johns, vests, or Under Armour can really make a difference in really chilly climates
Avoid clothing that will stamp damp for a long time, or may trail on the ground if it is long, no one needs to be dragging about heavy wet clothing!
Other Accessories
Many of this list are things I usually consider essential no matter the weather, but extreme weather conditions can affect your gameplay even more, so these are more key than ever.
A good portable charger – I'm a personal fan of the Anker range, cheap but reliable, and not too heavy or bulky. Cold conditions can drain your battery quicker than usual, so don't forget to keep your portable charger charged.
Charger cable – your portable charger is useless without a cable!
Pokémon GO Plus/Gotcha/Pokéball Plus – perfect for when it gets too cold to have your hands out of pockets even in gloves
Umbrella – if it is wet or snowy, you are going to want to keep your screen dry, throwing Pokéballs can be really tricky with a wet phone screen
A backpack – for carrying anything you might need, snacks, drinks etc
Sunglasses – depending on where you are in the Northern hemisphere, when it is sunny it can be so bright!

Get Your Flu Jab
While Covid-19 may not have a vaccine yet, most of the seasonal strains of the flu do have a  vaccine that will hopefully be readily available for all. More than ever it is important to do what we can to keep our local health services from being overwhelmed with seasonal flu, as well as Covid-19. If you are immune compromised or vulnerable to Covid-19 in particular, please get your annual flu jab. Seasonal flu can be a very serious illness, even for fit, healthy, younger people, and getting your flu jab can protect not only yourself, but those more vulnerable around you. Local pharmacies may carry it so you might not even need to see your healthcare provider. In the UK for example it costs around £13 and in my opinion that cost is more than worth it to keep your loved ones safe. Please consult with medical professionals before getting your flu jab and follow their advice. Preventing more season flu hospital admissions this winter will also mean more people can be treated for Covid-19, so let's work together to protect our health services.
Stay Home and Stay Safe
With the introduction of remote raiding, increased incense spawns, and a 'free' research task added to your account every day, playing Pokémon GO is quite viable to play from home for a lot of players. If your area is very high risk, don't put yourself at risk for Pokémon GO, and play from home instead. If you are normally a raid grinder but don't want to pay for remote passes, maybe give another style of game play a go! PvP is more popular than ever, maybe challenge yourself to get to your highest rank yet. If you are stuck home, maybe explore the AR community for the first time and try to take some creative photos of your favourite Pokémon. Even stuck inside you can come up with inventive concepts! There are so many different ways to play, now is the perfect time to try something new. Staying inside with a hot cup of cocoa and being able to play Pokémon GO certainly sounds more fun to me than battling a wet and windy evening.
Conclusion
It's more key than ever to keep ourselves safe, to keep others safe. Follow your local guidance and regulations, follow the science, dress for the weather, and look after yourselves!
All photos by kittypokemonsalot.