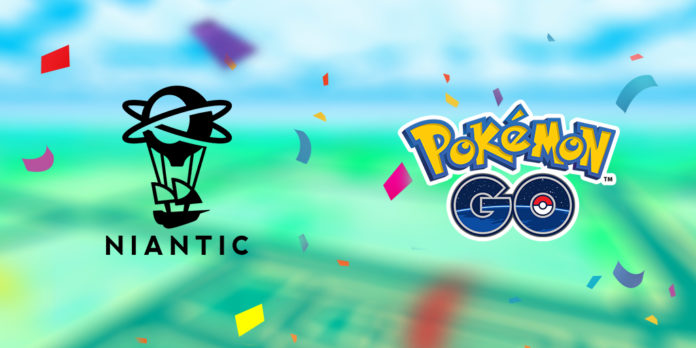 Hello Trainers!
Niantic is turning 5 and as part of their celebration, they've announced a special one-day event in Pokémon Go!  The event will feature special timed research and some nice event bonuses.
Date and Time
Sunday, October 4, 2020, from 11:00 a.m. to 5:00 p.m. local time
Infographic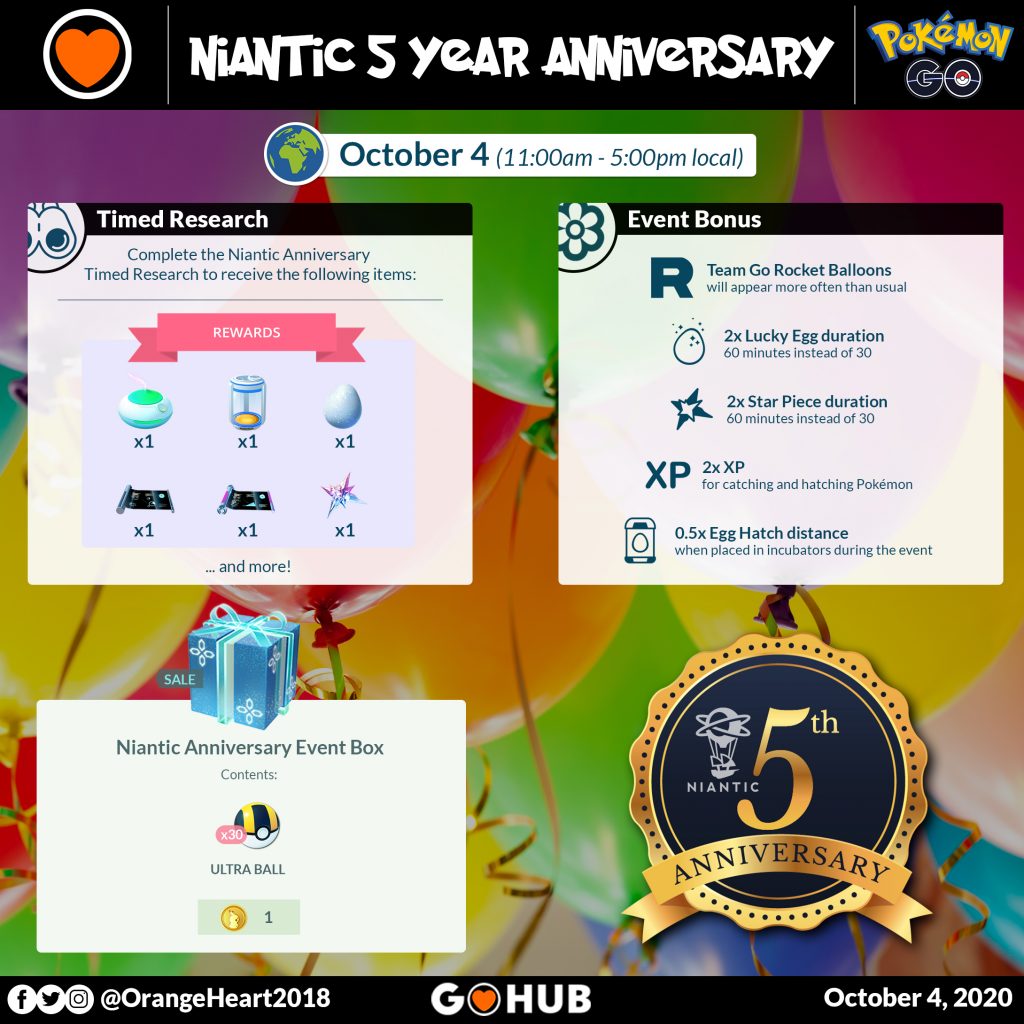 Features
Access and complete the Niantic Anniversary Event Timed Research during the event period to receive the following items:
1 Incense
1 Egg Incubator
1 Lucky Egg
1 Fast TM
1 Charged TM
1 Star Piece
And more!
Bonuses
Team GO Rocket Balloons will be appearing more often than usual!
2× Lucky Egg duration
2× Star Piece duration
2× Catch XP
2× Hatch XP
1/2 Egg hatch distance
A 1 PokéCoin Niantic Anniversary Event box featuring 30 Ultra Balls available in the shop from Saturday, October 3, 2020, at 1:00 p.m. to Monday, October 5, 2020, at 1:00 p.m.
Additionally, be on the lookout for a surprise "party favour" giveaway happening on Niantic's official channels during the week of the birthday