Trainers! We have more news for the upcoming Pokémon GO Tour: Hoenn including spawns, snapshots, challenges and more.
Exclusive Live Experiences
Legendary Encounters
Take a snapshot of Latios (Sapphire Badge) or Latias (Ruby Badge) in the wild to earn another encounter with Latios or Latias!
GO Snapshot Encounters
Take snapshots during the event to earn encounters with the Hoenn Starter Pokémon, Treecko, Torchic and Mudkip.
Timed Research: GO For a Spin
Complete timed research for encounters with the Spot Pokémon, Spinda. Spinda is usually only available in the 'Make 5 Great Curveball Throws in a row' Pokéstops research, so this is a great chance to aim for those shinies.
New Costume Pokémon
Two brand new costume Pikachu will appear during the event, Pikachu wearing Brendan's hat, or May's bow. Brendan and May are the rivals in Pokémon Ruby, Sapphire and Emerald.

Wild Spawns
The following Pokémon will be spawning during special habitat themed rotations. The four Hoenn Tour habitats you will visit are Blistering Sands, Verdant Earth, Eerie Mists and Ancient Shores.
Blistering Sands
Verdant Earth
Eerie Mists
Ancient Shores
Ruby VS Sapphire Challenge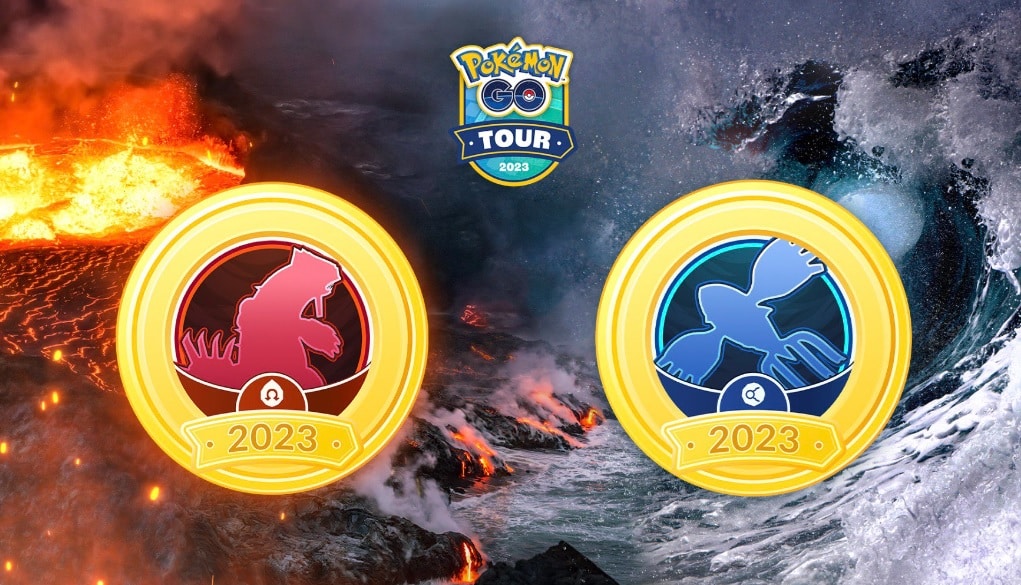 As earth and sea clash, you'll have to pick a side! All trainers will need to pick between a Ruby and Sapphire Badge, and the team you pick will shape your Pokémon encounters. Trainers who attend the Las Vegas in-person event will pick their badge in Vegas, and it will carry over into the global event.
Each hour you will be able to complete special field research tasks to help your team. Depending on which team completes more research, all trainers will see increased Primal Raids for either Primal Groudon (Ruby) or Primal Kyogre (Sapphire), plus an increased chance of encountering certain wild Pokémon.
Primal Surge: Kyogre Wild Encounters
Primal Surge: Groudon Wild Encounters
Las Vegas: Hoenn Tour
Throughout the city of Las Vegas trainers both with, and without tickets, will be able to experience event specific raids during event hours. Trainers with a ticket can also enjoy event specific eggs and wild Pokémon encounters during event hours on their ticketed day.
A Coded Quest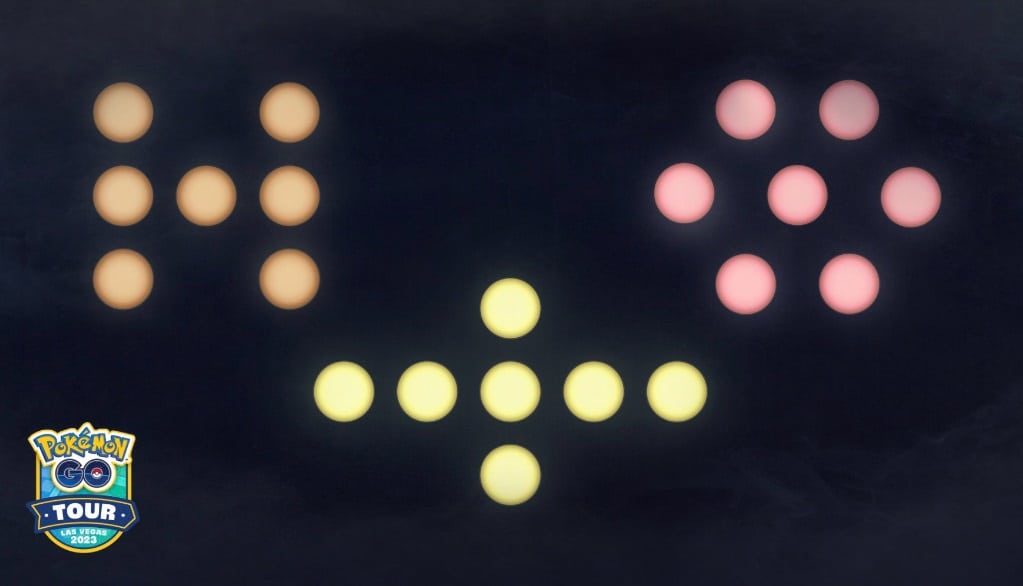 Secret codes will be hidden throughout Sunset Park in Las Vegas. Find them to earn the chance of encounters with certain Legendary Pokémon.
Pokémon Storage and Item Bag Capacity Increase
To help you prepare for your Hoenn adventure, the maximum capacity of your Pokémon Storage and Item Bag will be increased ahead of Pokémon GO Tour: Hoenn – Las Vegas! You can purchase Item Bag and Pokémon Storage expansions from the in-game shop.
Pokémon Storage capacity: 6,200 -> 6,250
Item Bag capacity: 5,200 -> 5,250
New Music
You can look forward to new pieces of featured music inspired by Pokémon Ruby and Pokémon Sapphire. These pieces were created by Junichi Masuda, Pokémon video game series composer and Chief Creative Fellow of The Pokémon Company!