Staryu Spotlight Hour takes place today, July 19th, from 6:00 to 7:00 pm local time. During this time, Staryu will be appearing more frequently in the wild, and Trainers will be able to get bonuses from catching Staryu.
As we get closer to Pokémon GO Fest Seattle 2022, we are basically done with all of the Pokémon GO July 2022 Events, and Staryu Spotlight Hour is one of the mini-events that are worth playing through.
Pokémon Spotlight Hour will feature a different Pokémon and special bonus for one hour at 6:00 p.m. local time on Tuesday during the month of July.
Staryu Spotlight Hour
Featured Pokémon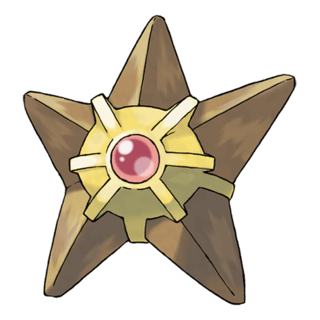 Staryu
Bonuses
Staryu Spotlight Hour takes place July 19, 6:00 to 7:00 pm local time

750 Stardust for catching Staryu (can be boosted with Starpiece)

2× Candy for Transfering Pokémon
Play guide
Staryu is one of the oldest available Pokémon in Pokémon GO, and it's not likely you need Candy to evolve a Starmie. Save your Pinap Berries for a higher tier Pokémon
Use a Starpiece, as you can earn quite a lot of Stardust from catching
Plan your Spotlight Hour by picking a location with a high number of Pokémon spawns
Go in prepared like you would prepare for a Community Day event
Prepare a list of Pokémon you plan to transfer during the event, and don't forget to use Bulk Transfer to get through them quickly. Transfer at the start of the event, and reduce your chances on missing out on 2× Candy!
Starmie and Staryu in Trainer Battles
Starmie and Staryu are not highly ranked in Trainer Battles, with Starmie being ranked #730 by PvPoke at the time of writing this article. There are better Pokémon out there, notably Hydro Cannon starters, Lapras and Dewgong.
Here is how Starmie ranks across different PvP cups:
#730 in open Great League
#504 in open Ultra League
#437 in open Master League (Level 50, with XL Candy)
#355 in open Master League Classic
#193 in Kanto Cup (only Pokémon from the Kanto region)
#726 in 2022 Championship Series
Shiny Staryu and Starmie
Staryu in AR Photography