Aside from being an event with the same name – A Paldean Adventure Special Research is a season-long Special Research that introduces the Paldea region to the world of Pokémon GO. A Paldean Adventure is part of the new Adventures Abound season in Pokémon GO, which starts on September 1, 2023.
A new Special Research story with branching paths is available to Trainers! Throughout Pokémon GO: Adventures Abound, you'll be able to adventure together and bond with your chosen partner Pokémon. You can claim this Special Research at no cost during the event times below.
Starts
Ends
Tuesday, September 5, 2023
at 10:00 AM local time
Friday, December 1, 2023
at 10:00 AM local time
A Paldean Adventure – Stage 1/5
A Paldean Adventure Special Research requires you to pick a branch after Stage 1, allowing you to choose your Generation 9 starter. Trainers can pick between Sprigatito, Fuecoco, and Quaxly. Each branch results in 5 stages of adventure, with fairly similar rewards.
First, let's complete a simple task and make our choice…
Task
Reward
Catch 9 Pokémon

20

×

Poke Ball

Stage Rewards

900

×

Stardust

900

×

XP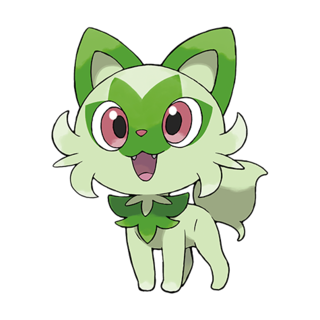 Sprigatito
Grass
Adventure with Sprigatito – Stage 2/5
Task
Reward
Catch 3 Pokémon

3

×

Poke Ball

Take a snapshot of a wild Pokémon

300

×

Stardust

Stage Rewards

900

×

XP
Adventure with Sprigatito – Stage 3/5
Task
Reward
Spin 50 Pokéstops of Gyms

20

×

Razz Berry

Catch 200 Pokémon

15

×

Pinap Berry

Send 60 Gifts to friends

25

×

Poke Ball

Evolve a Sprigatito

1000

×

XP

Earn a heart with your buddy on 7 different days

3000

×

Stardust

Stage Rewards
Adventure with Sprigatito – Stage 4/5
Task
Reward
Explore 30km

5

×

Mysterious Component

Catch 400 Pokémon

25

×

Great Ball

Earn 40 Candies walking with your buddy

9

×

Golden Razz Berry

Evolve a Floragato

2000

×

XP

Visit Pokéstops on 14 different days

6000

×

Stardust

Stage Rewards
Adventure with Sprigatito – Stage 5/5
Task
Reward
Explore 80km

25

×

Great Ball

Catch 100 different species of Pokémon

2

×

Rocket Radar

Complete 150 Field Research Tasks

5

×

Silver Pinap Berry

Power up Pokémon 50 times

50

×

Sprigatito Candy

Catch a Pokémon on 14 different days

9000

×

Stardust

Stage Rewards

1

×

Lucky Egg

900

×

XP
---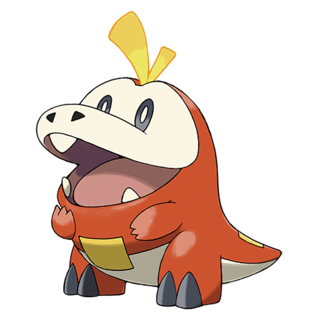 Fuecoco
Fire
Adventure with Fuecoco – Stage 2/5
Task
Reward
Catch 3 Pokémon

3

×

Poke Ball

Take a snapshot of a wild Pokémon

300

×

Stardust

Stage Rewards

900

×

XP
Adventure with Fuecoco – Stage 3/5
Task
Reward
Spin 50 Pokéstops of Gyms

20

×

Razz Berry

Catch 200 Pokémon

15

×

Pinap Berry

Send 60 Gifts to friends

25

×

Poke Ball

Evolve a Fuecoco

1000

×

XP

Earn a heart with your buddy on 7 different days

3000

×

Stardust

Stage Rewards
Adventure with Fuecoco – Stage 4/5
Task
Reward
Explore 30km

5

×

Mysterious Component

Catch 400 Pokémon

25

×

Great Ball

Earn 40 Candies walking with your buddy

9

×

Golden Razz Berry

Evolve a Crocalor

2000

×

XP

Visit Pokéstops on 14 different days

6000

×

Stardust

Stage Rewards
Adventure with Fuecoco – Stage 5/5
Task
Reward
Explore 80km

25

×

Great Ball

Catch 100 different species of Pokémon

2

×

Rocket Radar

Complete 150 Field Research Tasks

5

×

Silver Pinap Berry

Power up Pokémon 50 times

50

×

Fuecoco Candy

Catch a Pokémon on 14 different days

9000

×

Stardust

Stage Rewards

1

×

Lucky Egg

900

×

XP
---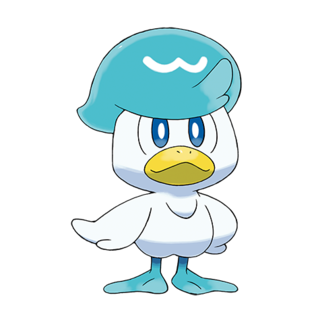 Quaxly
Water
Adventure with Quaxly – Stage 2/5
Task
Reward
Catch 3 Pokémon

3

×

Poke Ball

Take a snapshot of a wild Pokémon

300

×

Stardust

Stage Rewards

900

×

XP
Adventure with Quaxly – Stage 3/5
Task
Reward
Spin 50 Pokéstops of Gyms

20

×

Razz Berry

Catch 200 Pokémon

15

×

Pinap Berry

Send 60 Gifts to friends

25

×

Poke Ball

Evolve a Quaxly

1000

×

XP

Earn a heart with your buddy on 7 different days

3000

×

Stardust

Stage Rewards
Adventure with Quaxly – Stage 4/5
Task
Reward
Explore 30km

5

×

Mysterious Component

Catch 400 Pokémon

25

×

Great Ball

Earn 40 Candies walking with your buddy

9

×

Golden Razz Berry

Evolve a Quaxwell

2000

×

XP

Visit Pokéstops on 14 different days

6000

×

Stardust

Stage Rewards
Adventure with Quaxly – Stage 5/5
Task
Reward
Explore 80km

25

×

Great Ball

Catch 100 different species of Pokémon

2

×

Rocket Radar

Complete 150 Field Research Tasks

5

×

Silver Pinap Berry

Power up Pokémon 50 times

50

×

Quaxly Candy

Catch a Pokémon on 14 different days

9000

×

Stardust

Stage Rewards

1

×

Lucky Egg

900

×

XP