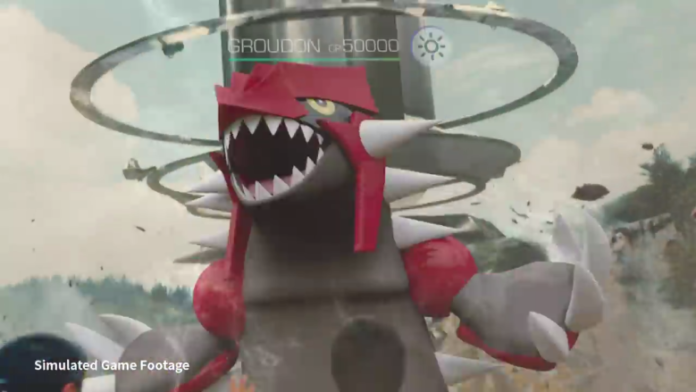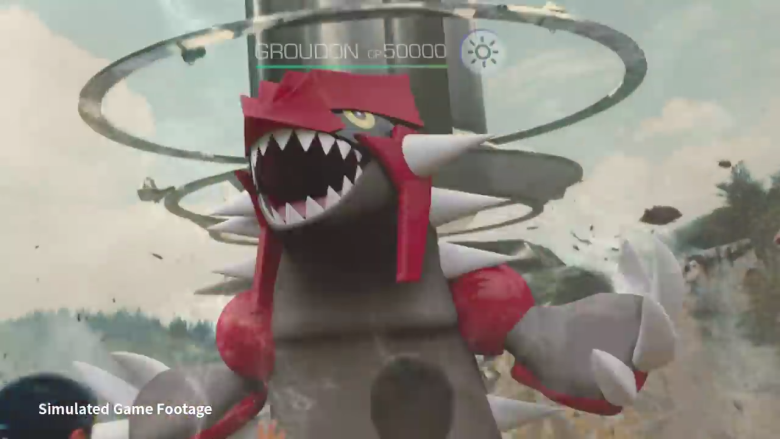 Throwback Challenge 2020: Hoenn is a special in-game event that celebrates Pokémon discovered in the Hoenn region. The event lasts from Friday, May 15, 2020, at 1:00 p.m. to Friday, May 22, 2020, at 1:00 p.m. local time, and it's a part of the greater Throwback Challenge 2020 Event.
Our Throwback Challenge Hoenn has all the information on Hoenn themed raids and field research, special 7 KM eggs, increased wild spawns and the Special Research quest line.
Without further ado, let's dive in! You can use this table of contents to quickly navigate the guide:
Event Bonuses
Shiny Skitty
Shiny Skitty and Delcaty have been released during this event.
| Shiny Skitty | Shiny Delcaty |
| --- | --- |
| | |
Hoenn themed Field Research
Hoenn themed 7km Eggs
Increased Wild Spawns
…and many more.
Hoenn Themed Raid Bosses
---
Hoenn Throwback Challenge Special Research
Hoenn Throwback Special Research is a 9 part Research quest line that unlocks a Groudon with Fire Punch at the end of the quest line.
Tasks and Rewards
Stage 1
| | |
| --- | --- |
| Catch a Rock-type Pokemon | 500 Stardust |
| Catch 3 Fire, Grass or Water-type Pokemon | 10 Poké Balls |
| Claim reward | 5 Rare Candies |
Group rewards
1 Pinap Pinap,
2 Razz Berry,
Nosepass encounter
Stage 2
| | |
| --- | --- |
| Catch a Fighting type | 500 Stardust |
| Power Up a Pokemon | 5 Pinap Berries |
| Make 3 Nice Throws | Lairon |
Group rewards
2 Pinap Berry,
1 Razz Berry,
Hariyama encounter
Stage 3
| | |
| --- | --- |
| Send a Gift to a Friend | 1 Incense |
| Make 3 Curveball throws | Wailmer |
| Catch an Electric type | 500 Stardust |
Group rewards
1 Pinap Berry,
2 Razz Berry,
Manectric encounter
Stage 4
| | |
| --- | --- |
| Earn a Candy Walking with your Buddy | Trapinch |
| Catch 3 Weather Boosted Pokémon | Bagon |
| Catch a Fire type | 500 Stardust |
Group rewards
2 Pinap Berry,
1 Razz Berry,
Camerupt encounter
Stage 5
| | |
| --- | --- |
| Power up Pokemon 3 times | 10 Great Balls |
| Make 3 Great Throws | Shedinja |
| Catch a Normal type | 500 Stardust |
Group rewards
1 Pinap Berry,
2 Razz Berry,
Slakoth encounter
Stage 6
| | |
| --- | --- |
| Catch a Water, Bug or Electric-type Pokemon | 10 Ultra Balls |
| Battle another Trainer | Absol |
| Catch a Flying type | 500 Stardust |
Group rewards
2 Pinap Berry,
1 Razz Berry,
Swellow encounter
Stage 7
| | |
| --- | --- |
| Give your Buddy 3 treats | 1 Charge TM |
| Catch a Ghost-type Pokemon | 5 Revives |
| Catch a Psychic type | 500 Stardust |
Group rewards
1 Pinap Berry,
2 Razz Berry,
Claydol encounter
Stage 8
| | |
| --- | --- |
| Take a Snapshot of Water type Pokemon | Clamperl |
| Evolve a Pokémon | Star Piece |
| Catch a Water type | 500 Stardust |
Group rewards
2 Pinap Berry,
1 Razz Berry,
Sealeo encounter
Stage 9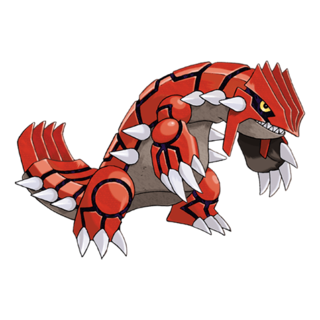 Groudon
| | |
| --- | --- |
| Claim Reward | 3000 XP |
| Claim Reward | 3000 XP |
| Claim Reward | 3000 XP |
Group rewards
10 Rare Candy
Groudon encounter with exclusive move Fire Punch