During my trip to GO Fest Dortmund, my luggage got lost – all of the clothes, chargers and shoes gone. It's a terrible situation to be in, even more if you're going to a Pokemon GO summer event: you will sweat, you'll move a lot and you will be physically active throughout the day. I wasn't lucky enough to get my luggage back before the end of GO Fest, and while that was impractical, it was an excellent learning opportunity on how to deal with these situations, and more importantly, how to mitigate them.
Note: the majority of the tips in this guide are not directly related to Pokemon GO players, but some of them are. I think you will still get a lot from this guide even if you're not a Pokemon GO player.
Understanding how luggage gets lost
There are a few types of lost luggage: delayed, lost and partially lost. All of these scenarios have one thing in common: someone (usually not you) messed up in one of the airports you've traveled through.
The most common source of delayed luggage is luggage mishandling at the airport – your suitcase was loaded on a different flight with similar start and end destinations, for example it was loaded on a Ryan Air flight instead of Condor.
A common source of lost luggage is failing luggage tags – someone didn't pay attention when applying it on the suitcase, or the adhesive was too weak, or it got accidentally removed during transport. In my case, the airport personnel tried to stick the tag onto the suitcase directly and it fell off in minutes, as the suitcase surface doesn't hold the adhesive very well. Why wasn't it applied around the handle? Beats me. Four more people were affected by the same problem on my flight.
Partially lost luggage is a scenario where some of your luggage makes it to the destination, but not all of it. Again, this usually happens on the airport or one of the airports you've visited along your path.
What to do when you realize your luggage is lost?
Immediately report to the airport's Lost and Found services. At this moment, it is paramount that you start the search process and get assigned a Property Irregularity Report number. These numbers are shared between airports and serve the purpose of tracing your lost luggage case. They are usually in the form of AIRPORT + COUNTRY + NUMBER code, for example DUSDE30000 (Dusseldorf, Deutschland, 3000).
This number is necessary to check the status of your luggage across different online systems, like worldtracer.aero. The Lost and Found service will initiate the search on the same day and it will keep searching on your destination airport for the first 5 days. Afterwards, the search expands to other airports you've visited and goes global. If your luggage is not found after 21 day (varies by company), it will be declared as lost forever and you are eligible for a hefty compensation.
Speaking of compensation, almost every airline offers compensation in case of delayed baggage. In my case, upon arriving to Dortmund I had to buy new clothes and a bag to hold it on the way back. After reading through Condor's Terms of Service and Delayed Baggage guide, I knew I can get it reimbursed if I keep the receipts and keep the list to bare minimums (quote from Condor on "delayed baggage"):
You have the option to purchase urgently needed items within the limit of the legal maximum liability until your baggage arrives. You are obliged to keep the cost of the purchases as low as possible. Items purchased at the place of your permanent residence will not be refunded.
Keep your receipts, buy some cheap clothes and underwear and be sure to wash it before use. Here's a list of things you need to keep in order to get reimbursed for your delayed baggage:
Receipts for every urgently needed item you bought
Boarding passes or tickets for all flights
Your PIR number and the report given to you by the Lost and Found services
Surviving your first day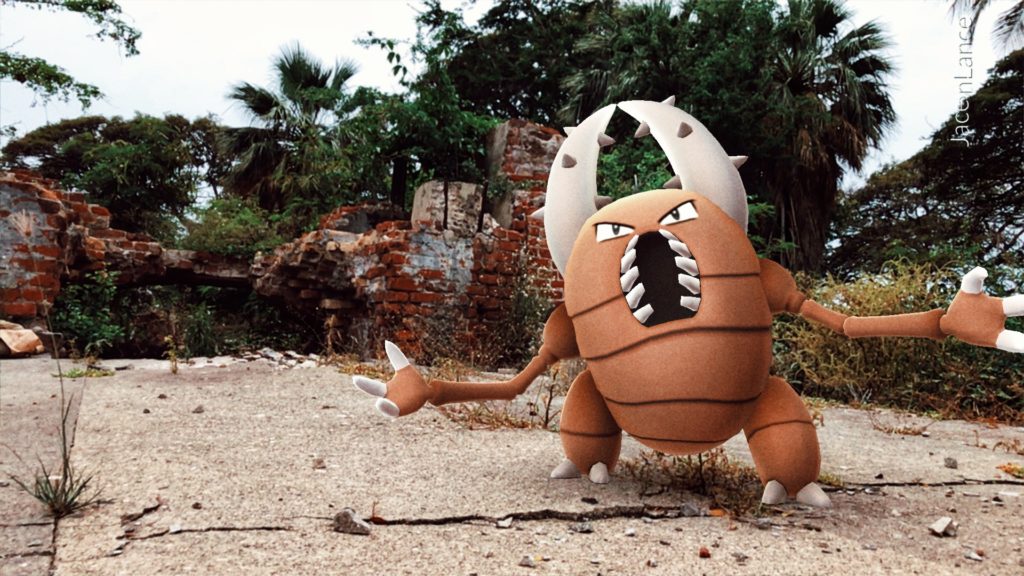 Once you realize that your luggage has been lost, you will feel angry, panicky and confused at first. This is normal. It is also normal that your baggage will not be returned in 4-5 days, which means that you have to figure out a way to stay clean and to get new clothes immediately.
Keep an eye on your wallet and your passport at all times. They are your life line in this situation and if you loose any of the two, you'll be in big trouble.
You should the the following things first:
Check in to your apartment or hotel and see if they can help you somehow. Maybe they will have extra towels, extra shampoo and similar things. Maybe they even have some clothes you can use (clothes, not underwear)
Find a local self service laundry, call them, get their work hours and ask for a price estimate (many use small coins to operate the machines)
Immediately go and buy your starter clothes: socks, underwear, T-shirts, cheap polo shirts, jeans, chinos, dresses. Go for cotton and simple materials that are easily washable and do not shrink after use. Check the weather app and buy warmer clothes if necessary – remember that layering is key to staying warm.
Start washing your clothes, start charging your devices (laptop, power banks) and go and buy your daily items: toothbrush, shampoo, soap, hair brushes, deodorant, simple makeup.
Get a bag for your new clothes. Duffel bags are cheap and versatile.
By the time you finish shopping, your clothes should be washed. Dry them and fold them afterwards, get some food while waiting.
Be aware that washing, drying and ironing or folding clothes takes time. You will loose at least 4-5 hours on this process on your day one. This is unavoidable, so be sure you buy and wash everything you'll need on day one.
Staying sane and staying happy
Once you get back on your feet and you know that you have something to wear, take an inventory of your important belongings and be sure to keep a close eye on them. In the days to come, you will be faced with the continuing challenge of staying clean and recycling your clothes.
Be rational and be persistent:
Don't waste clothes and re-dress every couple of hours
Prepare for rain, if there's a chance it will fall
You've already lost your stuff once, don't fall into the trap of feeling safe. Keep your eyes on your wallet and passport at all times
Keep checking the status of your lost luggage
Stay warm – depending on where you traveled, this can be more or less difficult, but staying warm is super important. Don't catch a cold in this situation as it will make your problems even more stressful
At this point, you shouldn't stress about your luggage anymore. Lost or found, you will be compensated regardless, and it's time to relax a bit. You've done everything you could and the whole thing is now out of your control – there's very little you can do to expedite the process.
Enjoy the stay, enjoy the unexpected simplicity of life and the simple fact that you probably can't dress perfectly appropriate even if you wanted to. For me, this process was a challenge, but at the end of it I found myself enjoying the trip more than I ever expected. This raw feeling of initial helplessness, the rise and the simple act of solving problems, made me feel more alive and more energized than I've ever expect.
Life gave you lemons, and you made a lemonade. Now enjoy it.
Tips and Tricks for Avoiding Lost Luggage
Preventing loss:
Travel light. If possible, take a carry on with you whenever you can. They can't be lost, they're with you at all times and they are usually cheaper than checked in bags.
Label your bags. A simple label with your name and address, or with your name and contact e-mail / phone number / some other information that can help the airport connect the bag with you.
Make sure your luggage is distinct. Black suitcases are far super common and they get lost incredibly easily.
Be sure that your luggage sticker is properly attached and not damaged.
Preparing for loss:
Always bring your important stuff with you in the cabin. Laptops, cell phones, passports.
Always pack a set of clean underwear and a jacket in your cabin bags.
Always keep your essential medication with you in the cabin
Have scans and valid copies of your documents in your cabin bag.
Affordable products that can help you out
Here are some other items I've found on Amazon that could be helpful for tracking bags:
Travelambo Leather Luggage Bag Tags
For less than $10, Travelambo's leather tags are a steal. They come in 20 different colors and feature enough space to write all of your essential information. The top "flap" covers the personal information when it's not required, which makes it great for privacy focused travelers.
---

Darller Luggage Straps
Darller's luggage straps will not make your luggage safer in terms of being lost, but they will help it stand out from other bags and reduce the chance something will be taken from your bags. Again, these are less than $10 and they come in a few different colors, although I would personally recommend going for colors that contrast your bag color.
---
AmazonBasics Hard Shell Carry On
Looking for a solid and affordable carry on? Look no further, this thing is a beast, especially for the price, which usually hovers around $50 USD. It has four wheels, a really strong exterior (according to reviews) and should beat most of the stuff you can get from your local "cheap luggage" store. The reports section even has testimonies from Flight Attendants who use it regularly and praise it for its crazy roll-ability. A perfect carry on bag for shorter (I'd say up to 4 days) travels and it comes in four great colors.