Hello Trainers! The Pokéstop scanning feature is now live in Pokémon Go. This guide will help you through the process of how to access, scan and then upload your scan. For those new to this feature, it is a Pokéstop Scanning process that is a way for Niantic to crowdsource AR maps of Pokéstops. Niantic can then generate dynamic 3D images of the location to help them build a 3D map that includes all of the intricacies, depth and complexities of the location.
The potential for what this could mean for Pokémon Go is exciting, from better occlusion behind Pokéstops to hiding items on the AR map for trainers to find. The list of possibilities is fairly long.
With all that said, let's get into the steps.
---
Accessing the Feature
When you get to a Pokéstop or Gym, tap on the Arrow in the top right-hand corner of the screen with the Photo Disc on it.
Then tap on the circle with the three dots
This will present you with all of the edit options, click on Scan Pokéstop
---
Opting-In and Warnings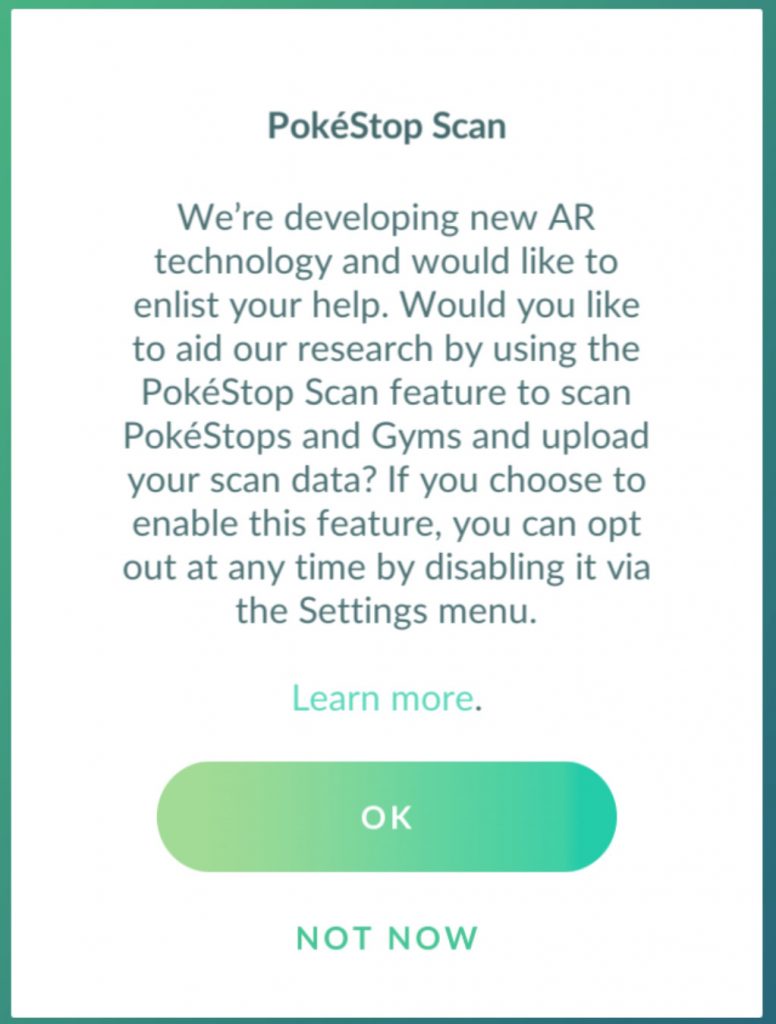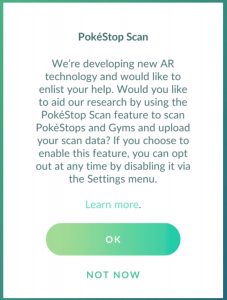 Opting-in
The first time you go to scan a Point of Interest you will be asked to Opt-in to the feature. You'll be presented with this message. Essentially an explanation as to why Niantic needs our help with these scans.
---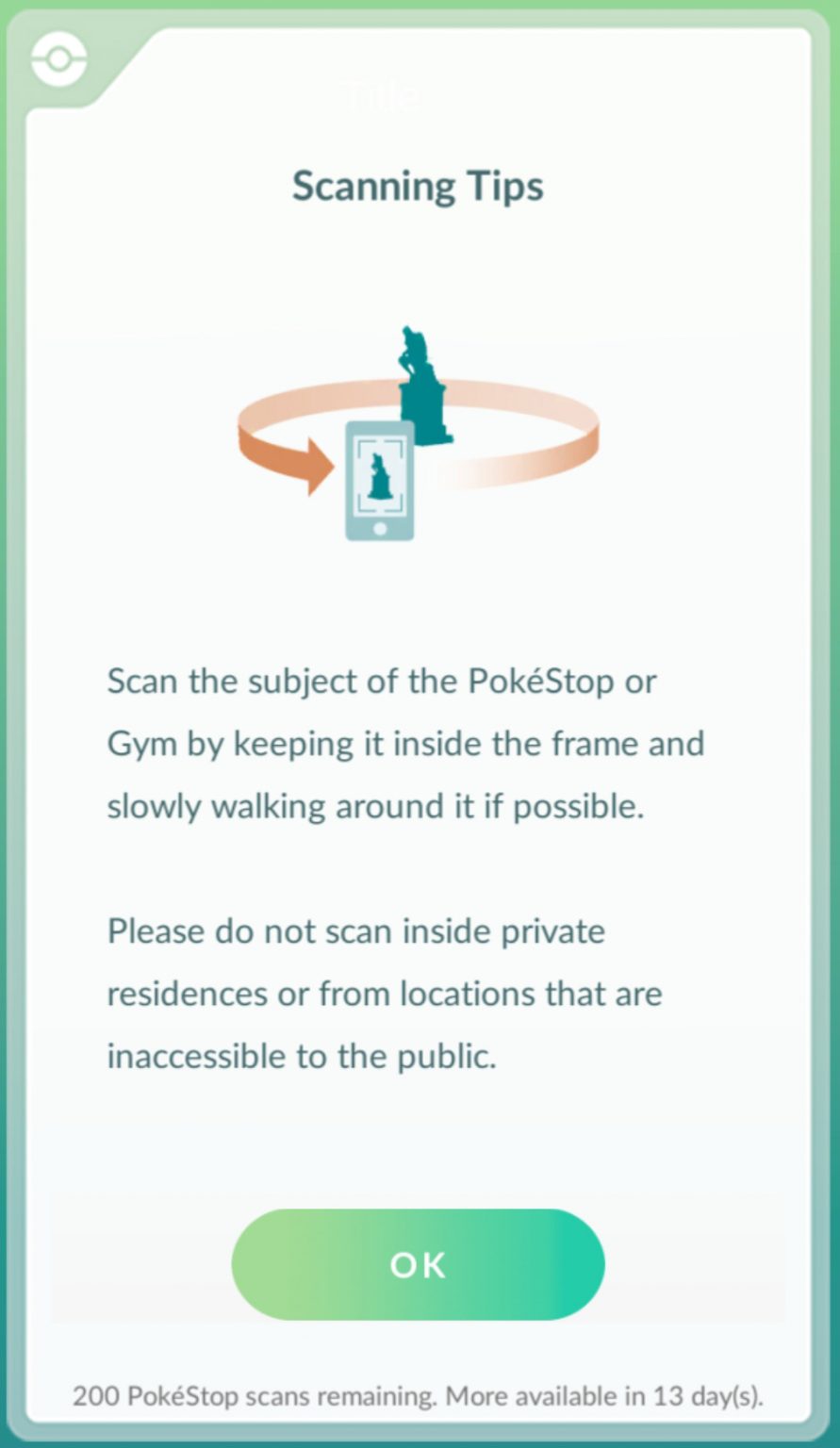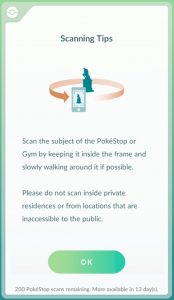 Instructions
You will then be shown a short message with some instructions. Keep the actual POI in the shot while slowly walking around the object you are scanning. Also, a warning to not scan inside private homes or areas inaccessible to the public. If you look closely at the bottom you will see how many scans you have left.
---
Tips for a Good Scan
Plan your route around the object. This is especially important if the object your scanning is fairly large, or oddly shaped.  Use this time to decide if you can safely maneuver around the object to get a scan. If you cannot, don't do it.
Ensure that your path around the object you are going to scan is clear and free of obstructions. The last thing you want is to trip on a branch halfway through and smash your phone, or your face.
Ensure the lens on your phone is clean. Getting set up and ready and finding the image is blurry would not be fun.
Hold your phone as steady as possible. While performing the scan, keep the object in the center as much as possible.
Don't stand too close to the object. Getting some of the area directly surrounding the object is good too.
You do not have to fully scan the object in one shot. While it is preferable to Niantic that you get an entire object in one shot, sometimes that's not possible. If you require more then one shot, that's fine.
Be safe! Please don't wander into traffic to do a scan. Niantic doesn't want you risking your life for these scans.
---
Performing the Actual Scan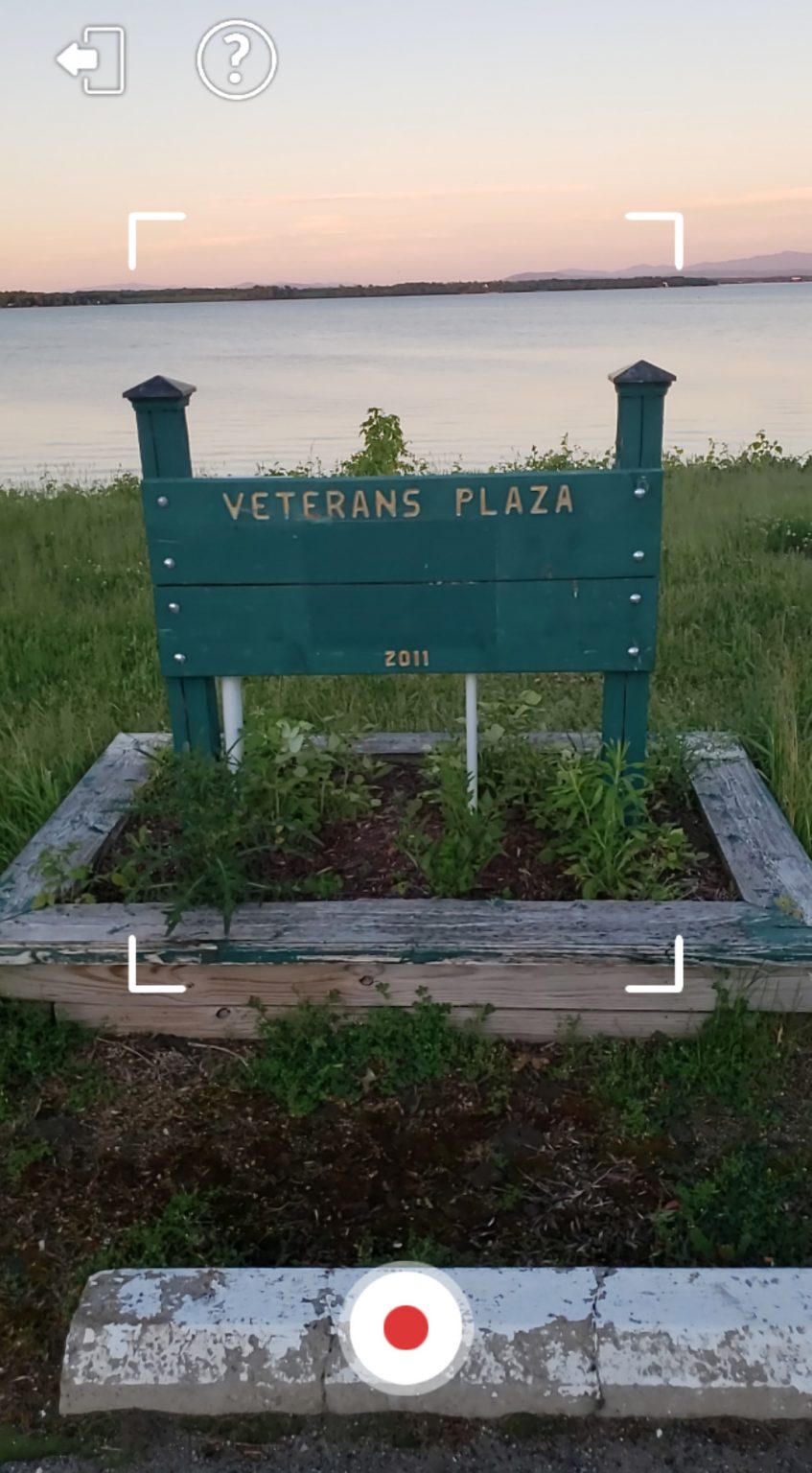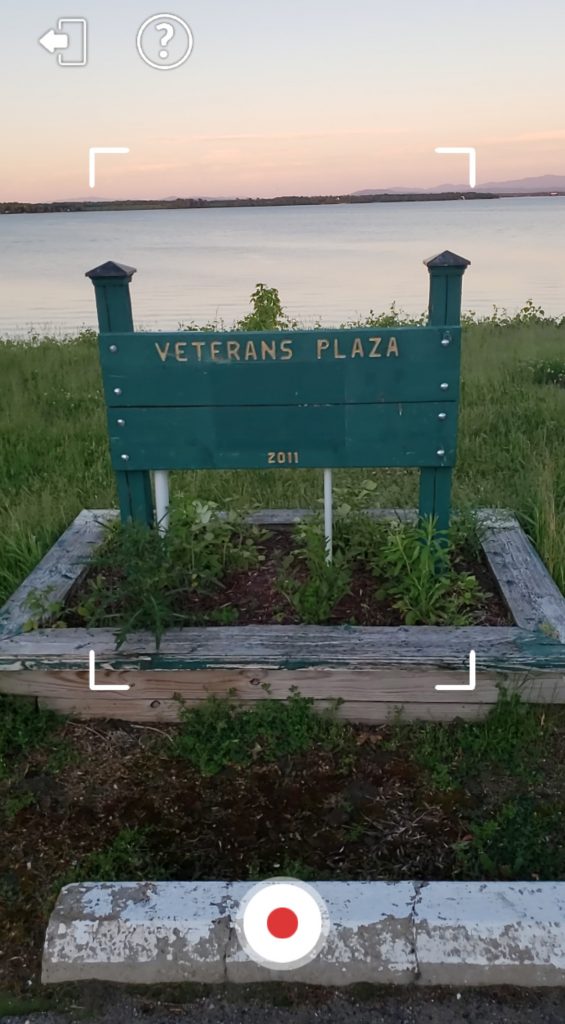 The first screen you see will be a shot through your camera.
Line the object you're to be scanning up in the center of the box on your screen and press the record button at the bottom.
Then, slowly walk around the object while keeping it in the center of the screen as much as possible.

A red line will slowly fill in around the record button letting you know how much time you have left for your scan.

If you do not complete a full scan of the object don't move. Review and save your current scan, then start a second scan from where you left off on the first one.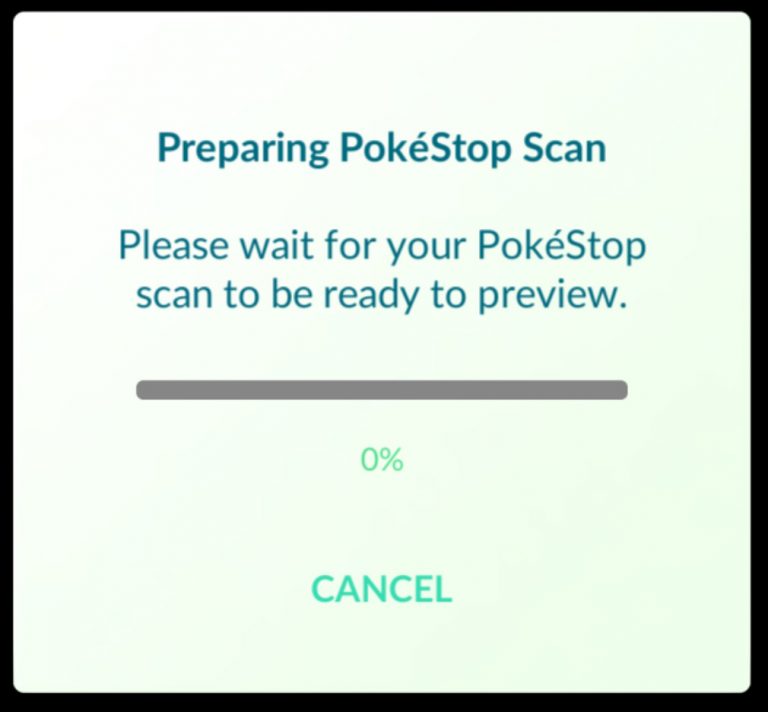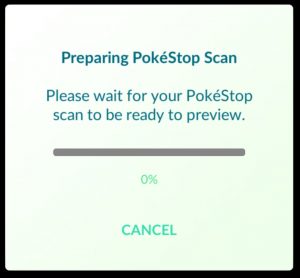 Next you will see this screen, as the game renders and prepares your scan for review. This doesn't take long, it took my scan about 45 seconds to fully prepare.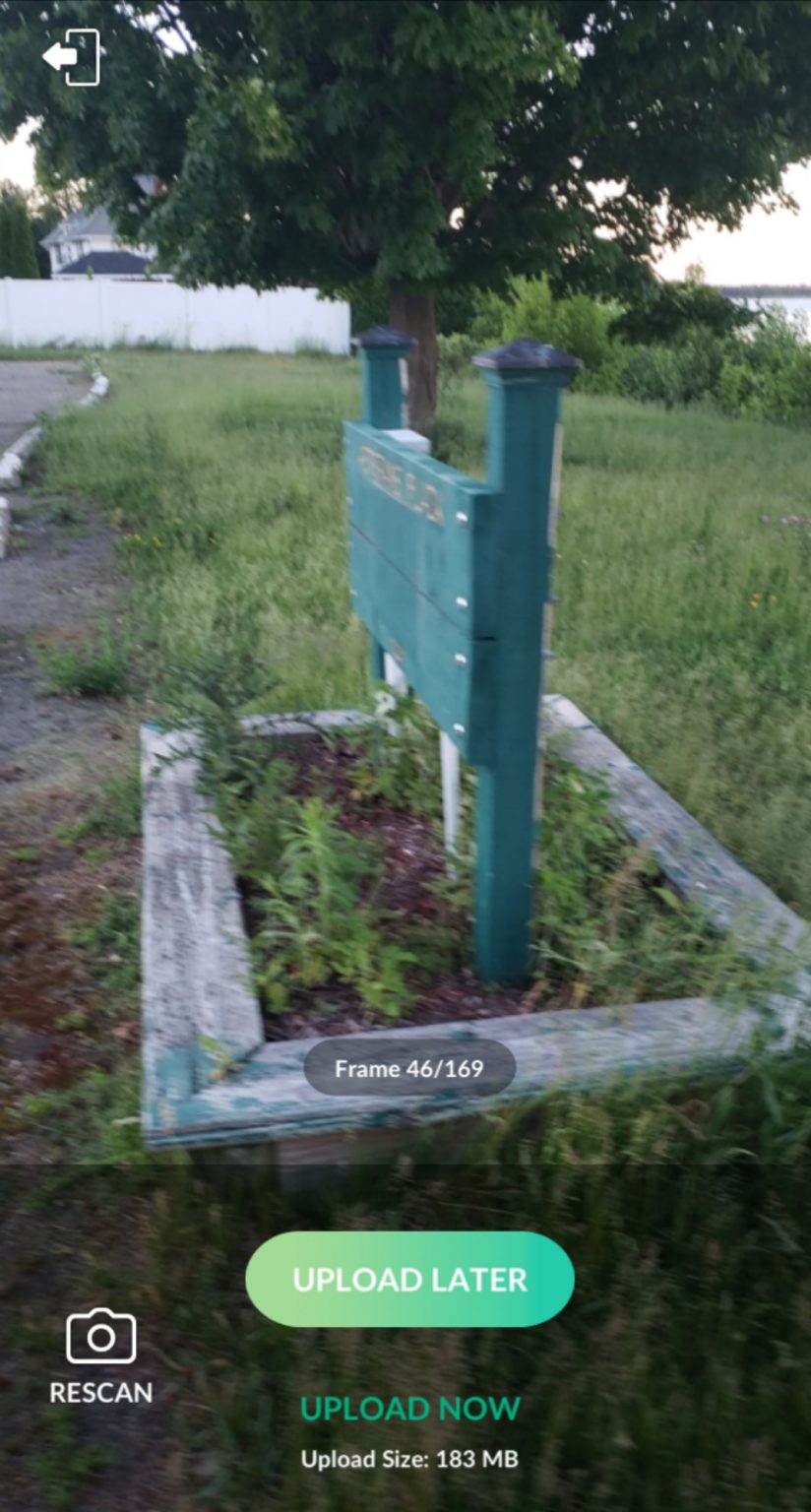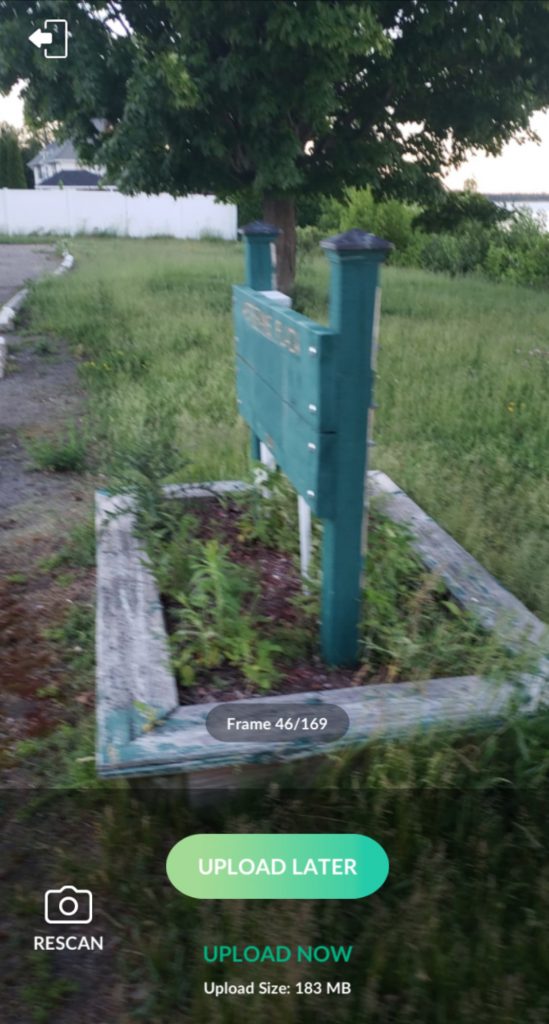 One your scan is ready, it will automatically start playback for you to review so you can see the entire scan and decide if you're happy with it or not.
You can also see the size of the upload. You can choose to upload the scan at the time or save it for later when you have access to WiFi. You can see that my scan was 183 MB, which if you do not have unlimited data might be a good chunk of your data.
There is also a rescan button right on this screen, in case you're not happy with the scan itself.
If you're happy with the scan, press the upload button and away it goes. The upload itself can take a couple of minutes, so be patient while the upload process finishes.
If you want to save it for later, tap upload later and carry on playing the game.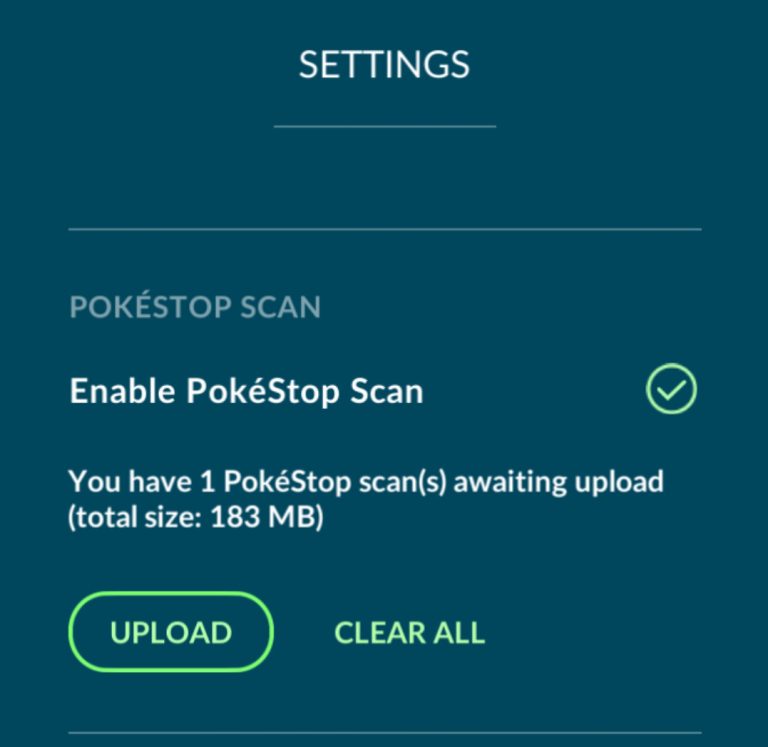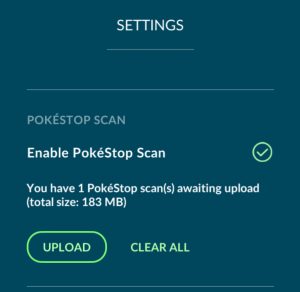 When you are in a position where you are on wifi or you are done playing and want to upload, just go into your settings and scroll down. There is a new section that will tell you the number of scans you have waiting for upload and the total size of those uploads.
You can choose to clear them all or upload them from this screen.
That's it, your done!