Good day, Pokémon Trainers! Pokémon GO Fest season is upon us and it promises to be larger and more exciting than ever before! But this brings up the ever-popular question,
What are the best Pokémon to catch?
Well, not to worry fellow trainer, I'm here to help narrow the field! But before we get to that it's worth noting that this guide only accounts for those that we know for sure will be available during the Global GO Fest period according to the information shared by Niantic.
Also worth noting is that we have a huge preparation guide ready that you might want to check whether this is your first GO Fest or if you just want to be completely prepared to face GO Fest 2023. And believe me, you want to be prepared for GO Fest this year. We also have a dedicated PvP guide!
With that out of the way, Which Pokémon are truly worth getting?
Let's begin and find out!
Quartz Terrarium
It's worth noting that which Pokémon spawn during the event will rotate hourly, with each hour designated as a habitat. With that being said, many normal type Pokémon will primarily be spawning in the Quartz Terrarium habitat. Including:
Lickitung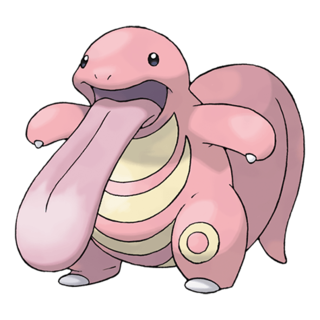 Lickitung
Let's start this off with the most meta-relevant Pokémon in this habitat, Lickitung. Lickitung had lost its relevancy for a while now. But with the hidden gem update and the nerf of Trevenant, Lickitung is back with a vengeance. Typically, running the charged attack Power Whip, Lickitung acts as a bulky psuedo Grass type, gaining wins against the pesky Lanturns and Swamperts. Along with its Normal typing and the Ghost fast attack Lick gaining it wins against the aforementioned Trevenant.
It should be noted that Lickitung needs XL candies to be viable for the Great League and its evolved form Lickilicky if XL'd isn't a bad choice for the Ultra League either. So it's definitely worth your consideration to catch as many Lickitungs as possible if you don't have one built already!
Clefairy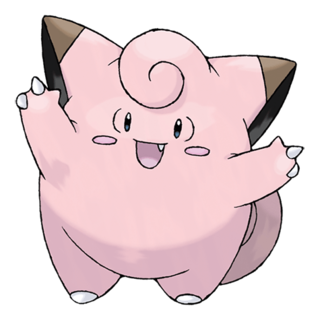 Clefairy
Perhaps a bit less relevant than the prime example of oral hygiene that is Lickitung, Clefairy is still a Pokémon worth your consideration. This Fairy type Pokémons evolved form Clefable is very decent in the Ultra League gaining some key wins against some of the meta's heavy-hitters such as Giratina(Altered) and Cobalion. It can also perform well in the Great League, especially in some limited formats. Definitely, a Pokémon that's worth it to catch.
Buneary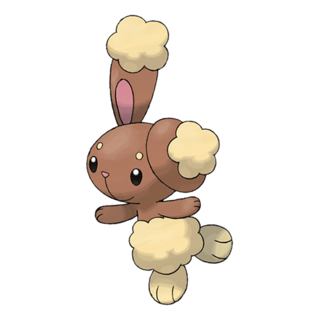 Buneary
Now here's one for a spicier pick. Buneary and its evolved form, Lopunny don't have much play in any PvP format right now, though it does have a mega form that can act as a solid Fighting type raid attacker.
However, I personally believe that Lopunny is just one move update away from being more relevant in PvP as well, so if you've never gotten a chance to catch and collect candies for this Pokémon before, you could definitely consider catching a few now!
Wurmple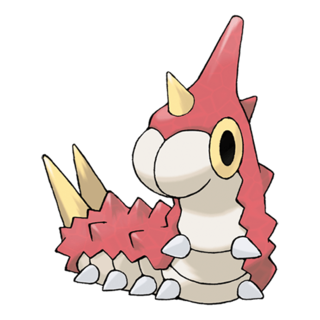 Wurmple
While not a meta-relevant Pokémon by any definition, Wurmple is still useful as it requires a mere 12 candies to evolve. So you could catch a bunch of these and then wait for an "increased evolve xp bonus" event to evolve them in bulk and get a lot of experience for doing so.
As such, if you have adequate Pokémon storage space, a bunch of Wurmple is definitely worth it to catch and keep around.
Whismur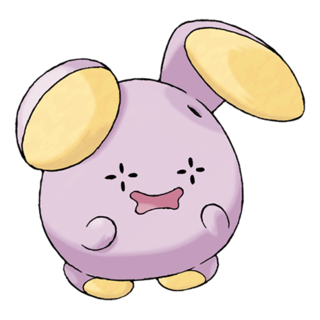 Whismur
Same as Wurmple. As Whismur requires a mere 12 candies to evolve into Loudred, it's worth keeping some in your inventory to bulk evolve and get some xp later down the line.
Team Stardust
None of these three Pokémon are particularly meta-relevant. However, what these three Pokémon have in common is the fact that they all give additional stardust on a successful catch and are worth catching for that reason alone!
Pyrite Sands
Yellow and orange-colored Pokémon primarily spawn during this habitat, including:
Sandshrew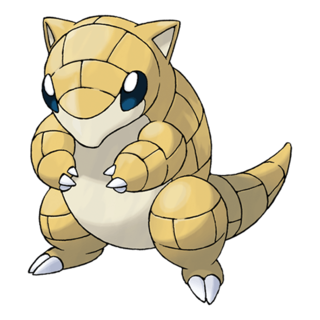 Sandshrew
One of the more common Pokémon to get in this habitat thanks to Alolan Sandslash's rise to fame after the season of hidden gems update. While Sandshrew will be spawning in its regular Kantonian variant in the wild, as Pokémon share the same type of candies between all their regional forms, it's still worth catching to collect candies alone.
This isn't to say Sandslash in its Kantonian form isn't decent either. On the contrary, it has seen some play in some limited great league formats. Even in these formats, it requires the legacy move Night Slash, which you can thankfully get by evolving your Sandshrew during GO Fest.
Gible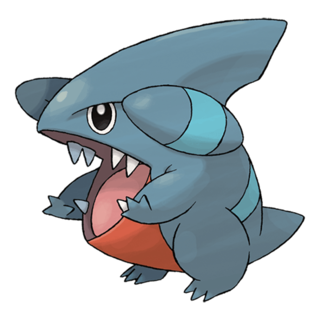 Gible
This chompy boy is another Pokémon that is really worth your time and pokéballs! Garchomp, Gible's fully evolved form, is not only a solid raid attacker, it's also great for the Master League and Master League Premiere formats. It has key wins against some of the meta's most ferocious Steel types such as Metagross and Dialga. This is a feat you don't see being accomplished by most Dragon types, yet Garchomp is here to show you how!
Hippopotas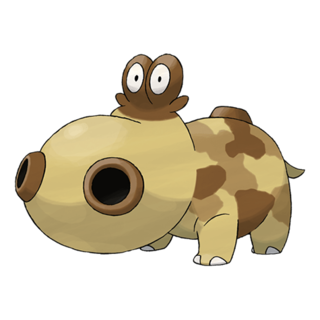 Hippopotas
Another Pokémon whose evolved form is best suited for Master League formats. Hippopotas's evolved form Hippowdon is a solid pick for Master League Premiere where its variety of bite-based fast attacks can catch opponents by surprise.
Joltik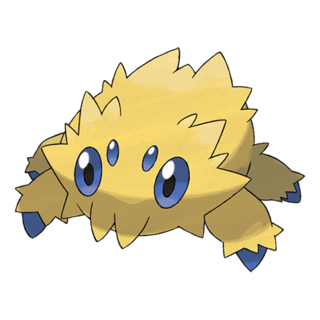 Joltik
Joltik's evolutionary line is one of the only two to have the unique BugElectric typing. And unlike its cousin Grubbin, Joltik's evolved form-Galvantula is a solid pick for both the Great League and Ultra League. And it is also probably the only bug type to claim signature wins against Noctowl.
It's also not the most common Pokémon in the wild typically, so definitely a Pokémon worth catching a few of.
Binacle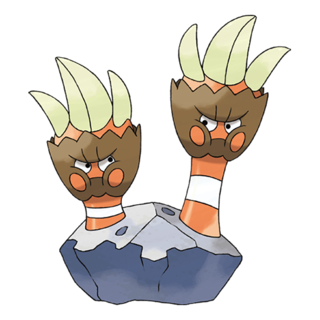 Binacle
Binacle's evolved form Barbaracle has seen some usage in limited metas in the past thanks to its unique RockWater typing along with its diverse moveset. Otherwise, it's nothing much to write home about.
Malachite Wilderness
This green-filled habitat brings not one, but two Pokémon that have play in all three of the main go battle league formats! Starting with:
Snorlax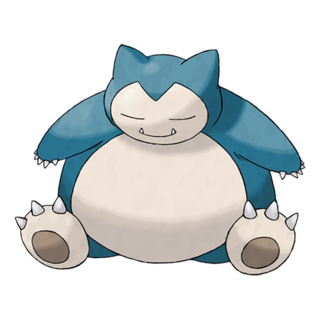 Snorlax
Don't let the easy-going demeanor of this big fella fool you, Snorlax deserves its place with the legends!
And I mean that quite literally as well. This mono Normal type Pokémon wins against a key legendary Pokémon in all three of the main go battle league formats. It can win against Registeel in an even shield scenario in the Great League, can defeat the omnipresent Cresselia in the Ultra League, and can even win against the ever-threatening Dialga in the Master League. And this is ignoring the fact that it can beat both versions of Giratina in the ultra and master leagues as it resists Ghost type attacks and then punishes back with its own ghost-type fast attack lick.
It's also worth noting that the Snorlax found in GO Fest will be a unique variety that comes with a cowboy hat. So not only can you flex this fella in all three PvP formats, you can do so in style!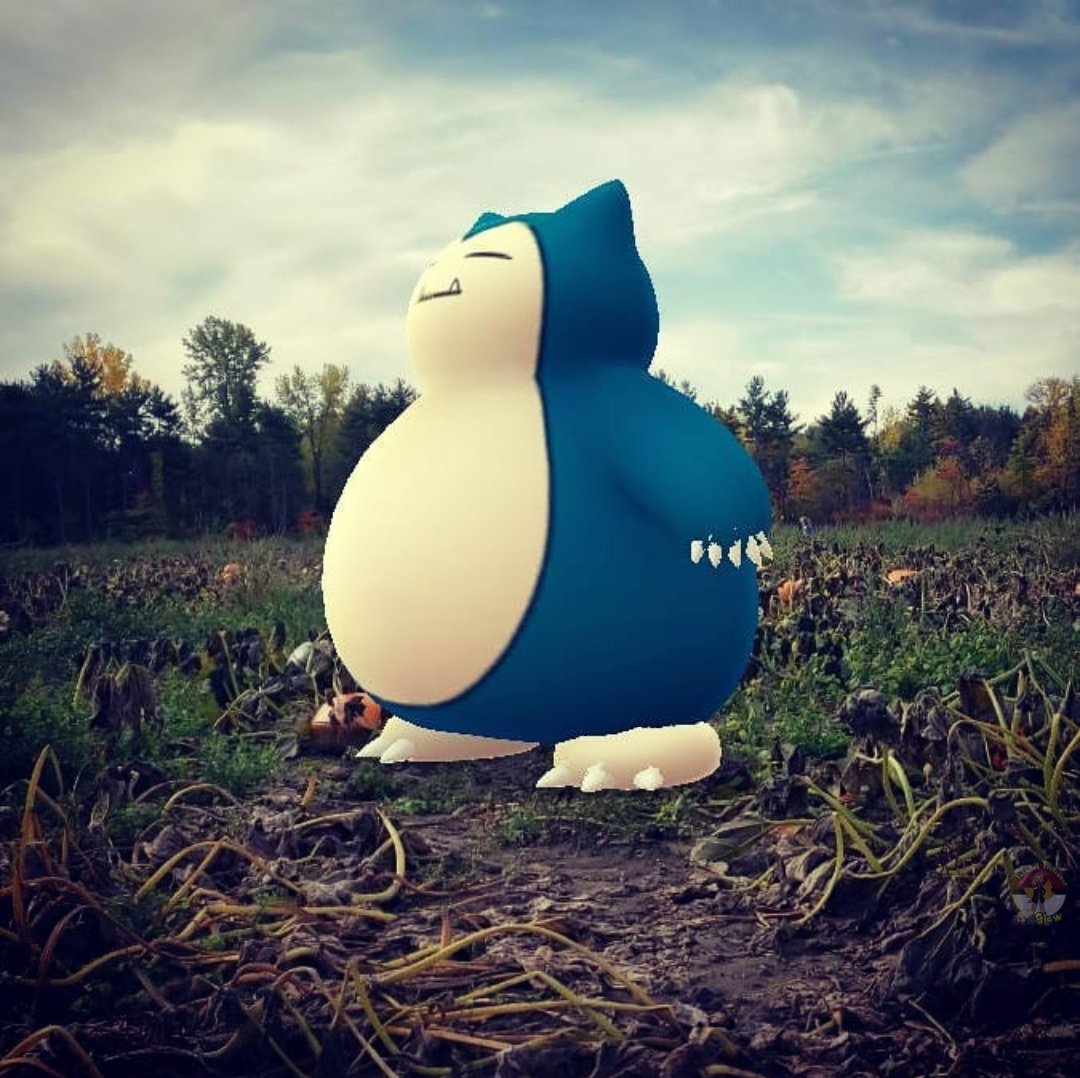 Snover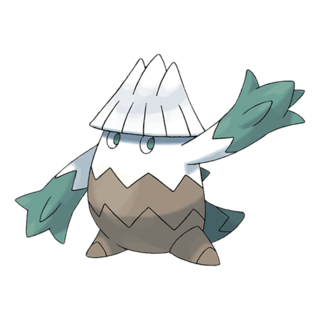 Snover
The other side of the "great in all three formats" equation. Abomasnow, Snover's evolved form is a unique IceGrass type Pokémon. What this means is that Abomasnow can not only hunt down Water types in the Great League and Ultra League formats, but it can also hunt Dragon types in the Master League Premiere format. Though it might be a tad difficult to find one in the Master League proper.
It's worth noting, however, that in all but the master league the shadow form of Abomasnow performs better than its regular variant thanks to its impressive attack stat. That doesn't mean you should skimp on catching them in the wild if you get the chance though! You can still collect candies for your shadow variant. And Abomasnow's mega-form, along with its shadow variant are both great for raids as well. Truly a Pokémon that can do it all!
Stunfisk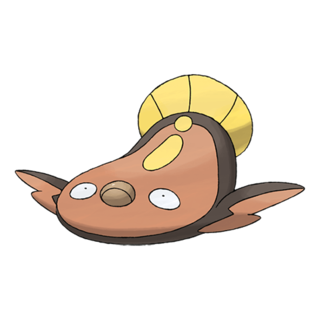 Stunfisk
While not as impressive as its steel-enforced Galarian cousin, Stunfisk is still worth catching thanks to the shared candy pool. This doesn't mean Stunfisk itself is completely worthless either. As its unique GroundElectric typing can actually get it some decent wins against some of the stables of the Great League meta that Galarian Stunfisk has a much less fun time with, such as Azumarill.
Caterpie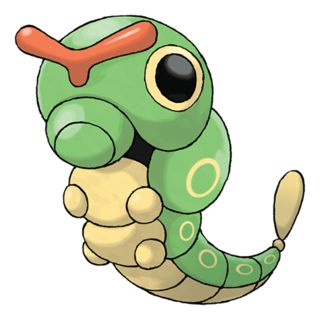 Caterpie
Same as Wurmple. Only worth catching because it requires very little candy to evolve. So it may be worth keeping a few for evolving xp farming.
An Ode to those that have Touched Grass
The Malachite Wilderness habitat is home to quite a few wild grass-type Pokémon. Yet, not all of them require as much of an explanation as Snover. So this section will cover the rest of the Grass types that are still worth catching: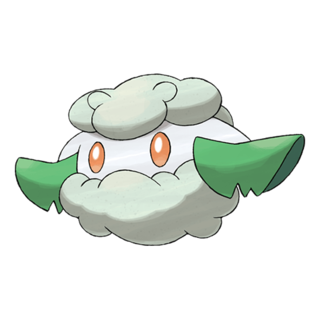 Cottonee
The same move update that infamously nerfed Trevenant, was also a boon for Cottonee's evolution, Whimsicott in disguise. As the increase in damage from Seed Bomb along with its fast energy-generating attack Fairy Wind means this little fluffball can deal with most Water types in the Great League. Not only that, its Fairy typing also means it can do Trevenant's job of keeping Medicham at bay.
But perhaps you don't even want to evolve your good IV Cottonee in the first place. After all, Cottonee itself is an absolute beast in just about every 500 CP Little Cup format!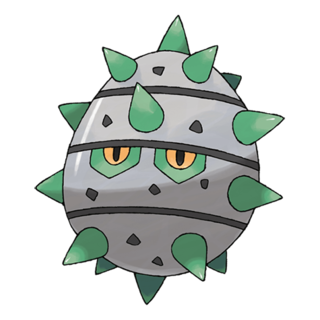 Ferroseed
Ferroseed's evolution Ferrothorn is a very decent Great League pick thanks to its unique GrassSteel typing. However, do bear in mind that there are both quite a few steel types and quite a handful of grass types in the meta right now that can do Ferrothorn's job better.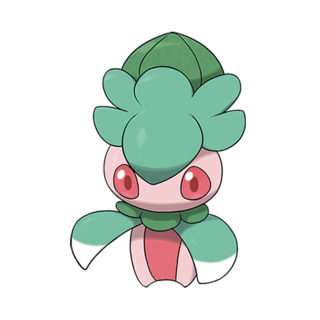 Fomantis
Lurantis, Fomantis's evolution is a wonderful Pokémon for the Great League. This is thanks to its fast energy-generating Bug type Fury Cutter paired with the spammy STAB Grass move Leaf Blade. Unfortunately, Lurantis just has too many counters at the top of the open great league meta. That doesn't mean this pretty little not-a-bug Pokémon can't absolutely shine in limited great league metas!
Aquamarine Shores
And at last, we reach the final habitat of this year's GO Fest, the clear blue aquamarine shores! If you've come this far, stick around there are tons of goodies here too! Like for example:
Beldum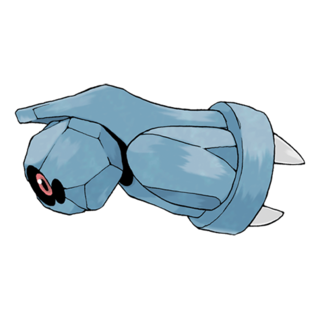 Beldum
Again, we start with the Pokémon to get for this habitat, Beldum! Even not counting in its mega form, Shadow Metagross is one of the best raid attackers around!
If that wasn't enough this SteelPsychic beast is also great for Master League and Master League Premiere formats, where it can safely dance on those pesky Fairy types to help your Dragons soar in the end-game. Metagross needs its legacy move, Meteor Mash to reach its full potential which will be available to get during this GO Fest.
I know for sure I'll be focusing on catching as many Beldum's as I can to evolve my hundo Metang with Meteor Mash. And you should definitely prioritize this Pokémon as well.
Marill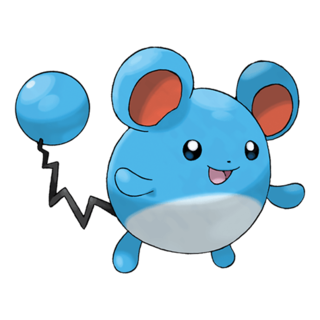 Marill
Despite the fact that it is pretty common. Marill is nevertheless perhaps the second most important Pokémon in this habitat. No matter how many nerfs this little egg gets, Azumarill continues to be a mainstay in the Great League thanks to its natural bulk along with its WaterFairy typing. The best Azumarill needs XL candies for the great league, so you can never have too many Marills.
Wobbuffet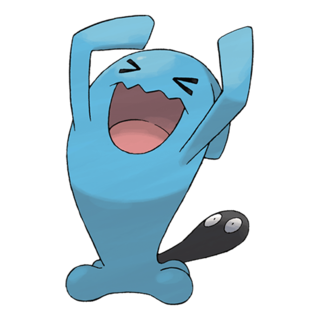 Wobbuffet
This pokémon's is a unique case because even with a perfect IV and fully maxed out with XL candies, its max CP still reaches only a bit over 1000. Still, this mono Psychic type has had success in some Limited Great League metas thanks to its impressive bulk. So it can be a pokémon worth investing a few pokéballs into if you haven't gotten the chance before.
Bagon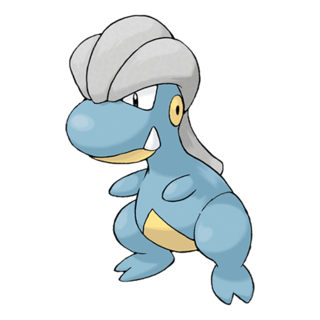 Bagon
Bagon's evolution Salamence can be a decent Dragon type raid attacker, which is only bolstered by its mega form. It is not a Pokémon that has much play in PvP right now though if that is what you're interested in.
Carvanha, Barboach and Woobat
I'm putting these three together because all three have some play in limited metas but not much else. Of note is the fact Carvanha and Barboach can both be decent in the under 500 CP Little Cup metas.
Mareanie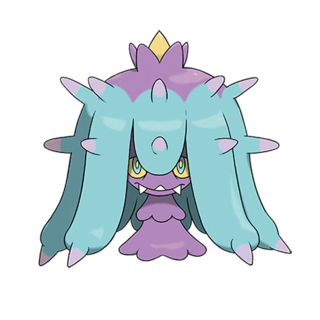 Mareanie
And we close off the wild encounters with Mareanie. Now I've heard people swear by the competitive viability of Mareanie's evolution, Toxapex in the Open Great League. And with key wins against some of the league's strongest Pokémon like Medicham, Noctowl, Alolan Ninetales, and Azumarill, how can I disagree?
Despite its potential however, you don't see too many Toxapexes in the open great league probably thanks in part to the fact that so far, it could primarily only be acquired through hatching eggs. So you should definitely consider taking up on this rare opportunity of catching some great league-compatible Mareanies in the wild!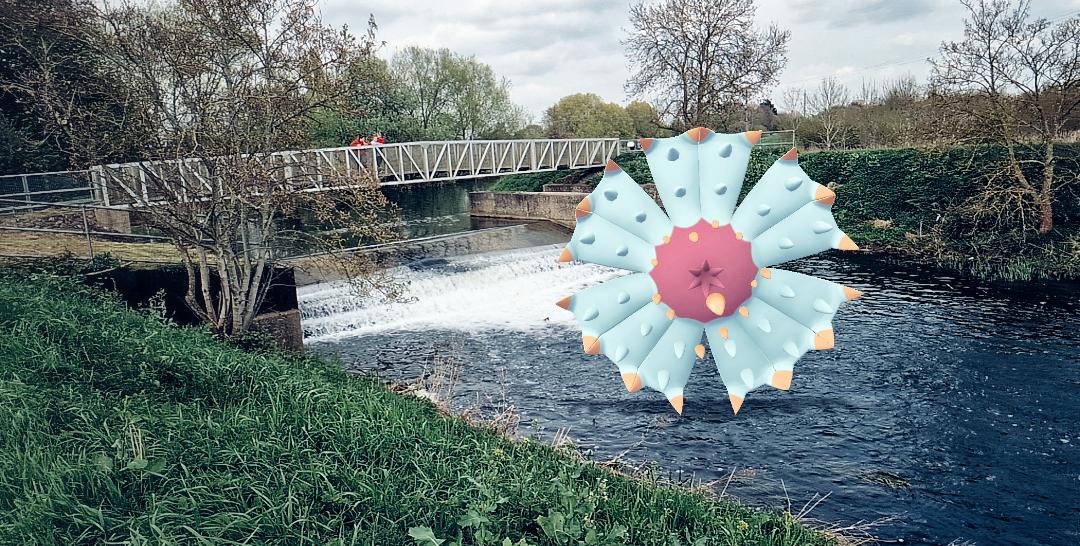 Raids
Now that we have the wild encounters out of the way, we can talk about Pokémon that can be caught through raids. Better buckle up because we have some big ones to talk about. Starting with:
Carbink (2 Star Raid)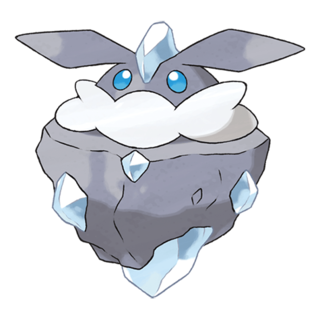 Carbink
Let's get the big one out of the way first. Not literally of course, since Carbink is actually a rather small fella. But I digress, if you keep up with Pokémon GO PvP news at all you've probably heard some hype about Carbink. It's a Pokémon that became top of many trainers' meta charts as soon as it was announced and made available in limited quantities to early adopters of the GO Fest tickets this year.
But why all the buzz? Well, Carbink is extremely bulky. Despite his size, he's a chonky lad. To add to this, its RockFairy typing limits the number of weaknesses rock types are generally prone to have. Not only that, but on paper, Carbink is slated to have wins against the Open Great League's most prominent threats. These include the likes of Noctowl, Sableye, Lanturn, and Medicham. A rock type winning against a fighting type, just think about that!
With that in mind, we haven't gotten to see Carbink much in action as of yet, as it is only available in limited quantities. Add to that, the fact that it is yet another Pokémon that need XL candies to be viable in the great league. So if you care about PvP at all, and I do mean at all, this Pokémon may very well be the one to use a lot of your raid passes on. And if you're a ticket holder you need to catch Carbinks to collect mega energy for your new Diancie! You're going to need a lot of XL candies for this one. On that note, Carbink should be available from field research as well, regardless of whether or not you've bought the GO Fest ticket. So raids and field research are the way to go!
Snorlax (3 Star Raid)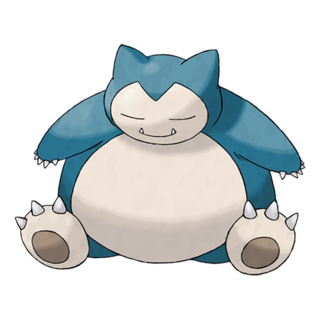 Snorlax
This is the same cowboy hat Snorlax that can be found in the wild during GO Fest. If you're looking for one with perfect IVs to use for raids or the Master League you may want to do a few of these raids.
Primal Groudon and Primal Kyogre (Primal Raids)
Primal Groudon and Primal Kyogre are back for a second time this year. If you haven't caught yours yet, you definitely should take up this opportunity! Groudon and Kyogre were already some of the strongest Pokémon in the game. With their primal forms, they are unmatched in their strength for raid battles. If they bring back Mega Master League and allow these two Pokémon, there's no doubt they will dominate that meta as well. Not to mention their regular forms are already great for the Open Master League.
As for which one to prioritize, I'd give a leg up to Groudon in terms of usefulness. However, you really can't go wrong either way. If you like Kyogre feel free to focus more on Kyogre, you definitely won't regret having it in your party either.
Mega Rayquaza (Mega Raid)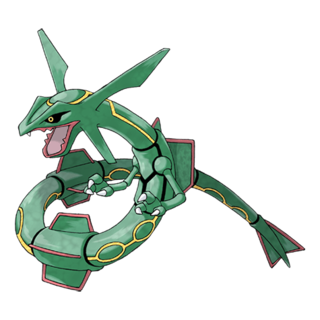 Rayquaza
And now it's time for the new mega on the block. If Primal Groudon and Kyogre are any indication then Mega Rayquaza stands to be one of the strongest Pokémon that will be available in Pokémon GO for a long while.
Collector's Items
If more than PvP or raid viability, you're more interested in that which is truly rare and exclusive, I have you covered as well. There will be not one, but four costumed Pikachus, with each of them having its own shiny variant. These will be available in the wild as well as in raids for the avid collector to pursue.
You will also get a chance to get regular and shiny versions of Unown A, D, I, M, N, and O if you're a ticket holder and use Incense (excluding daily adventure incense).
Still not satisfied? Here are the Pokémon that will be available in their shiny form for the very first time during Global GO Fest: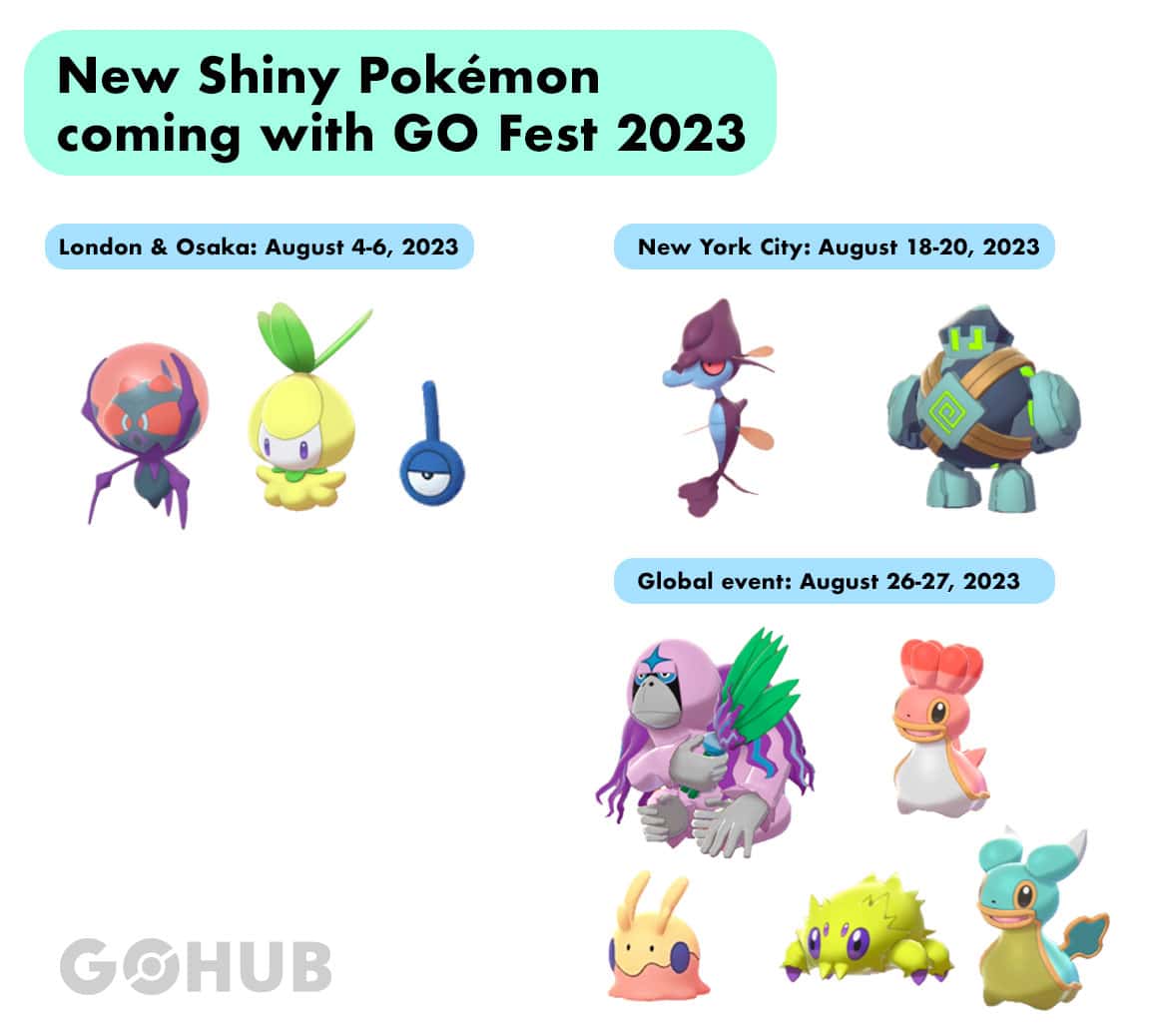 Conclusion
Pokémon GO Fest 2023 is shaping up to be more promising than ever before with many exciting Pokémon to collect! Hopefully, I have helped you narrow down which Pokémon you want to focus on during this event. Stay safe and have fun out there. I wish you all an amazing GO Fest 2023!
Goodbye for now, Pokémon trainers. Priom-out!