Pokémon from across the globe will join in the celebration this week, along with a special appearance by a Mythical Pokémon that will be available to challenge in raids.
It's time for the second week of Ultra Bonus rewards unlocked over the summer. The rewards run from September 9, 2019, at 1 p.m. and runs through September 16, 2019, at 1 p.m. PDT bringing Kanto Regionals back to 7 km Eggs – but this time they can be SHINY. Also all 4 Deoxys will return to T5 raids. Let's recap the rewards during this period and figure out the optimal way to play during this week! For a full overview of Ultra Bonus Rewards check out our Generation V, shiny Mewtwo, Jirachi and shiny Kanto regionals are coming to Pokemon GO article.
Event Details
Event
Professor Willow's Global Challenge Ultra Bonus Week 2
Date + Time
START: September 9, 2019, at 1:00 PM PDT through

END: September 16, 2019, at 1:00 PM PDT (UTC −7:00)

Features

Kanto Regional Pokémon will hatch from 7 km Eggs
Shiny Kanto Regional Pokémon will be available
All Deoxys forms will be available through T5 Raids

Bonuses
Special event spawns
The following Pokemon have confirmed to be spawning in the wild, outside of their regular raid encounters:
Absol spawning in the wild
Mawile spawning in the wild
Alolan Vulpix and Sandshrew spawning in the wild
Rewards
Kanto Regionals
The 4 Regional Pokémon from the Kanto region are back in 7 km Eggs. While this will be the second time for these 4 to appear in 7 km Eggs, there are many new and returning players that can finally get finish their Kanto Pokédex. Something new this time around – these Pokémon can be Shiny! Anytime a new Shiny is released there is a lot of excitement, but remember no information has been shared on the hatch rates of these Pokemon, and we expect that they won't be as common as we'd like them to be. On the plus side we also get 1/2 Egg Distances this week, meaning on 3.5 km with a Regular Incubator or 2.33 km with a Super Incubator.
Remember to send Gifts to all your friends every day. Also the current Adventure box is a good deal with 15 Super Incubators and 2 Regular Incubators for 1480 PokéCoins (we don't know when this Box will go away.)
As a little bit of an extra bonus these Pokémon will be in 7 km for the duration of Weeks 2 and 3 of the Ultra Bonus. This means from September 9 – 23 at 1:00 PM PDT.
Shiny Kangaskhan, Mr. Mime, Tauros and Farfetch'd

| | |
| --- | --- |
| | |
| | |
Egg Hatch Distance
| Egg Type | Incubator Distance | Super Incubator Distance |
| --- | --- | --- |
| 2 km | 1 km (.62 mi) | .67 km (.41 mi) |
| 5 km | 2.5 km (1.55 mi) | 1.67 km (1.04 mi) |
| 7 km | 3.5 km (2.17 mi) | 2.33 km (1.45 mi) |
| 10 km | 5 km (3.11mi) | 3.33 km (2.07 mi) |
Deoxys Raids
Deoxys will be available through Tier 5 Raids during Ultra Bonus Week 2. This is a great chance to get all 4 Deoxys Forms if EX Raids are hard to come by in your area. Remember some of the Forms are way easier than others – check out our Guides and Heat Maps on all 4 Forms. TLDR – Ttar & Giratina.
Week 2 T1-4 Raid Bosses
We have yet to see what T1-4 Raid Bosses will be available during Week 2, but Niantic has said they will aid in battling Deoxys. This most likely means Dark and Ghost Pokémon, think TTar, Gengar, Sneasel, etc. I'm sure the Shiny Alolan's will stick around, they are Kanto(ish) Pokémon after all.
Guide and Event Priorities
Week 2 steps up the excitement level of Ultra Bonus, Regionals are a gap in most Trainers Pokédexes. Plus the shiny forms will definitely be high demand trade fodder, making Regional Hunting more exciting while traveling in the future. Deoxys on the other hand has some useful Forms and some Forms that will most likely just be a Dex filler for many. Attack Form has some usefulness in PvE while Defense Form is a favorite in PvP.
Top Priorities
Gift & Hatch. The only way to get the Kanto Regionals, outside their respective Regions, is from 7 km Eggs; 7 km Eggs are only acquired from Gifts. This means be a generous friend and open your Gifts wisely. Remember to ensure you have available Egg slots as well as room in your Pokémon Storage.
Maximizing incubator usage. Incubator effectiveness is doubled for a second week, so make sure you keep your free Incubator active as much as possible. Also make sure Adventure Sync is turned on. With a fair bit of walking, you should be able to hatch numerous Eggs every day.
Find a Defense Deoxys for PvP. The Defense Form of Deoxys is a tank in Great and Ultra League PvP. Both PogoKieng and Poké AK used Defense Deoxys in the 2019 PoGo Invitational. While the optimal IV and Level, for Great League are 0/15/15 and 25.5 respective, this can only be acquired through trading, which unfortunately isn't possible with Deoxys. The best Deoxys would therefore be 10/15/13 at Level 23.5. For Ultra League a Max Hundo is 2274, noticeably lower than the 2500 limit, but still a top choice.
Collect all the Deoxys Forms. Make sure you fill out your Pokédex with all four Forms. Who knows when these will come back, it's been a year for Mewtwo (Week 3 HYPE) but that is clearly a much, much bigger fan favorite. Keep in mind Attack Deoxys is useful in PvE (go for High IVs)
Notable Kanto Pokemon to Keep an Eye Out For
It is suspected Kanto spawns will be high this week. To prepare here is a list of Pokémon from the Kanto region are considered good catches for PvP or PvE, be sure to catch a few if possible: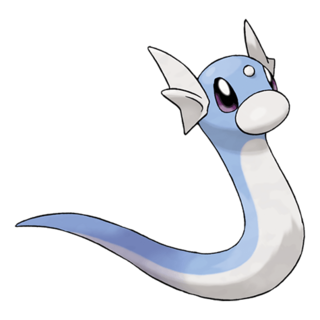 Dratini
Dratini has always been a rare find, and with each Generation they become rarer. It seemed at one point they even stoped spawning. Both Dragonair and Dragonite have use in PvP with the later also having great utility as a Generalist in PvE and holding down Gyms. Plus who doesn't want that pink Dratini or that majestic green Dragonite?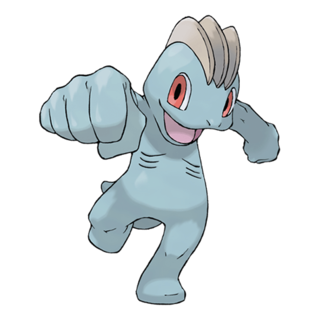 Machop
Machamp is still the best Fighting Pokémon in the game. It performs well in both PvP and PvE, plus can be shiny. While Gen 5 has two Fighting Legendaries, a Level 30+ Machop will definitely save on Stardust.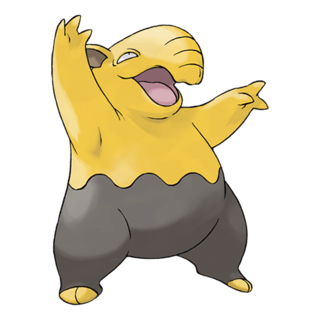 Drowzee
Hypno is a great Pokémon to use in the Great League, its large move pool increases its utility and unpredictability as well.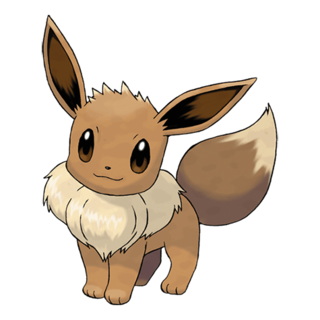 Eevee
Eevee and it's Eevolutions still have enjoy some relevance. Umbreon does well in the Great League; Glaceon, Vaporeon, Leafeon, and Espeon all do significant damage in PvE. Also if you are still trying to get a Shiny of every Eevolution, this would be a great time to get closer to that goal.