Trainers, a short while ago we posted an article titled Giving Back: The Charity Work Of Local Communities!. This featured a section about a Community in Brazil that were dishing out Mystery Boxes in exchange for donating food parcels (with a minimum weight of approx. 2KG) to a local shelter.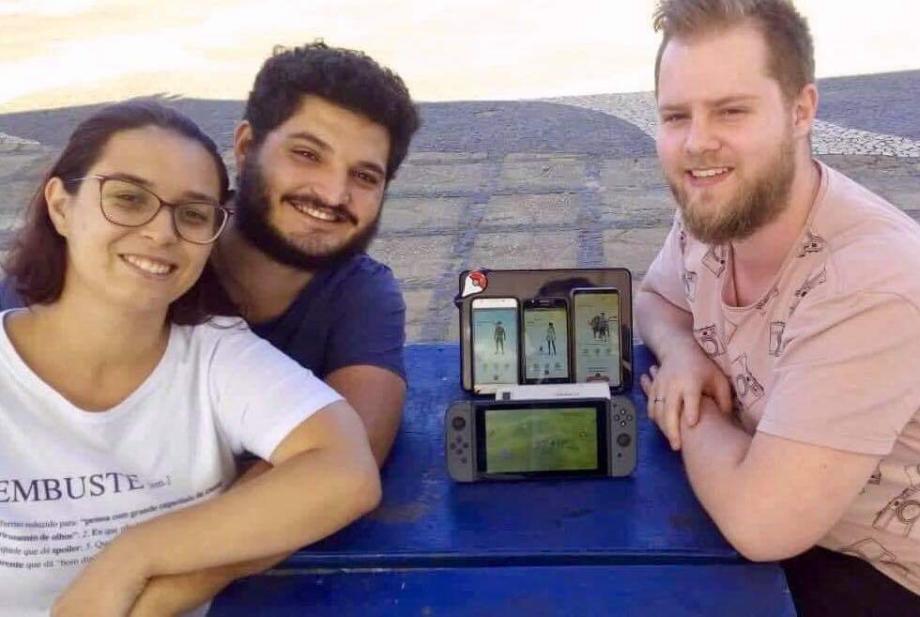 RmKruger (right) & Friends
We briefly touched upon this in the above article and were so blown away by the idea that we felt it deserved its own piece! The simple idea of giving out an item which costs owners of Switches and copies of the Let's Go game literally nothing in exchange for something that can help feed families in need and those less fortunate is quite frankly: Amazing.
Giving Back: The Interview
Today, we have the organizer of this event, a Silph Road Reddit User who masterminded the Giving Back idea: Rmkruger. He has agreed to share some details and photos about the event to help inspire others to do the same. Remember, that the Shiny Meltan Event lasts until the start of March, which is another couple of weeks away. This gives anyone thinking of organizing a similar event plenty of time to get it up and running!
For the purposes of the interview, I refer to RmKruger as RmK and myself (ShinyhunterLiam) as SHL.
SHL: Thank you so much for agreeing to this interview and letting us use photo's from your event. Let's get straight down to business: For those who aren't familiar with your event, can you explain what the idea was?
RmK: Our idea began when Nintendo allowed a Let's Go player to get infinite Mystery Boxes, while those who only played Pokemon Go couldn't get them in any other way. I wanted the Mystery Boxes to be available to my friends and, in extension, to everyone in our local community, but also to benefit others at the same time.
SHL: It's such an incredible idea! Where did it come from?!
RmK: We have a very active player base, but, for various reasons, it was split into many sub-groups. Some people played only during the weekends, some people played only with their closest friends. And that's OK! But I wanted our community to make a collective effort to move in the same direction. That's when the idea popped up: "Let's give everyone a Mystery Box!" But, in order to have a social result, it shouldn't be a one-way-trade. We thought about exchanging the boxes for stuff we could give to those who need it the most.
SHL: How did the event go down with your local players and, with the charity that you decided to donate the food parcels to?
RmK: We created a WhatsApp group, with basic disclosure, and started spreading the word. In 24 hours, we were a group of 96 people! In the second day, we gathered local charity works. The third day was the democratic selection of which institution would receive the donation.
We are planning the delivery of the goods on a day when most families will be present, so they can see that there are people looking out to help them.
SHL: Such a noble and yet simple idea! Approx. how much food did you manage to raise?
RMK: We collected almost 250 kg (~550 pounds) of food in this short three-hour event. Everything was first-need goods. The institution we elected helps poor families get their basic needs, and teaches them jobs like handicraft. They were AMAZED about being chosen and receiving all this help from so many people!
SHL: I bet they were! Do you think that Niantic should organize more charity events that benefit players, communities and the wider world itself such as The Mission Blue project?
RmK: Niantic knows that most of their player-base are kind-hearted people, so they create worldwide actions that are a success. But there must be more effort from Niantic's side in order to do more than one or two charity events in a whole year.
SHL: Is there any advice you can give to players that are considering organizing an event similar to yours in their local communities?
RmK: While we wait for Niantic's next charity event, those who want to take matters into their own hands and for organizing something in their local communities should focus on three things: communication, security and, most importantly, the positive end result they are planning. Local players need to know there will be something going on, they need to feel safe in order to participate, and they should be reminded that the main purpose of the event is the donation.
SHL: Thank you again for your time so far, one last question: Are there any features or changes to the game that you'd like to see that would make it easier for players and charity work to go hand and hand?
RmK: Sometimes we are playing on our own and we see someone who could also be playing the game. However, some people may be too shy to start a conversation or get along with new people. Therefore, if we had an in-game messaging system, where we could ask nearby players if they want to chat, it could make the game even more social than it already is. It could help make our communities' bonds stronger and ease-out the organization of events, raids or battles in places with fewer people, or even break barriers for introverted people.
SHL: Great suggestion – GoHub also feels that an in-game chat system could help with developing the social aspect of the game even further. Perfect. Thanks again!
Well, there you have it, folks. A local community doing some good and giving back. I have attached the remainder of the photos from the event so you can see the turnout and end result. Congratulations to RmKruger and his Brazilian community for these amazing efforts.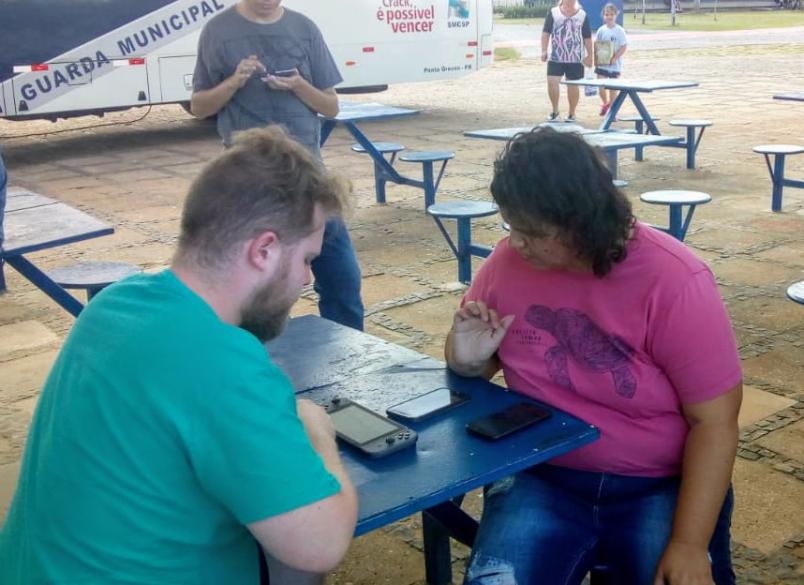 Dishing out the Mystery Boxes.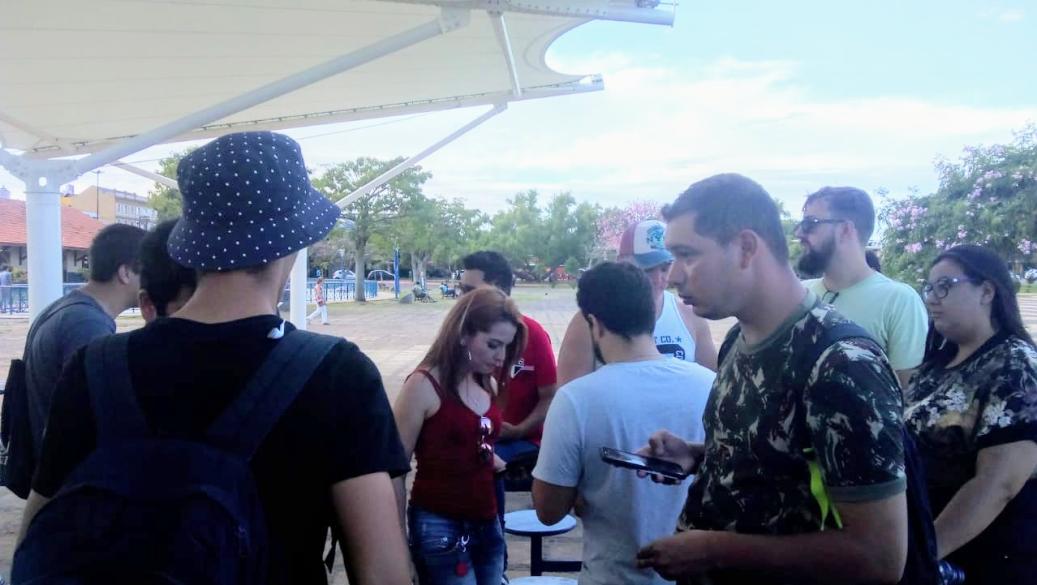 Players encouraged to stick around and open their Mystery Boxes.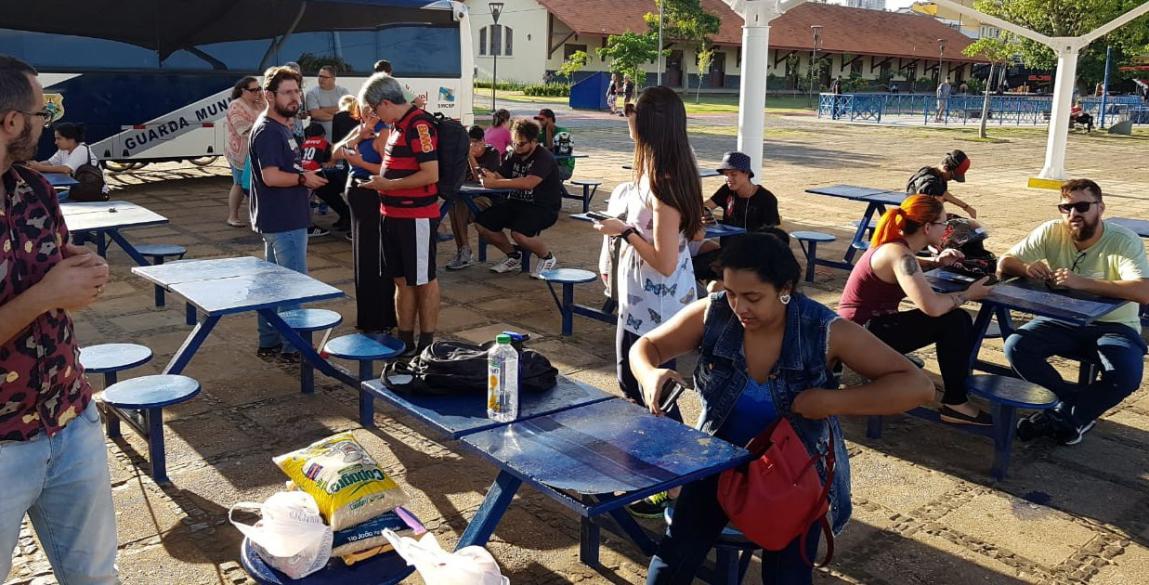 Incredible turnout.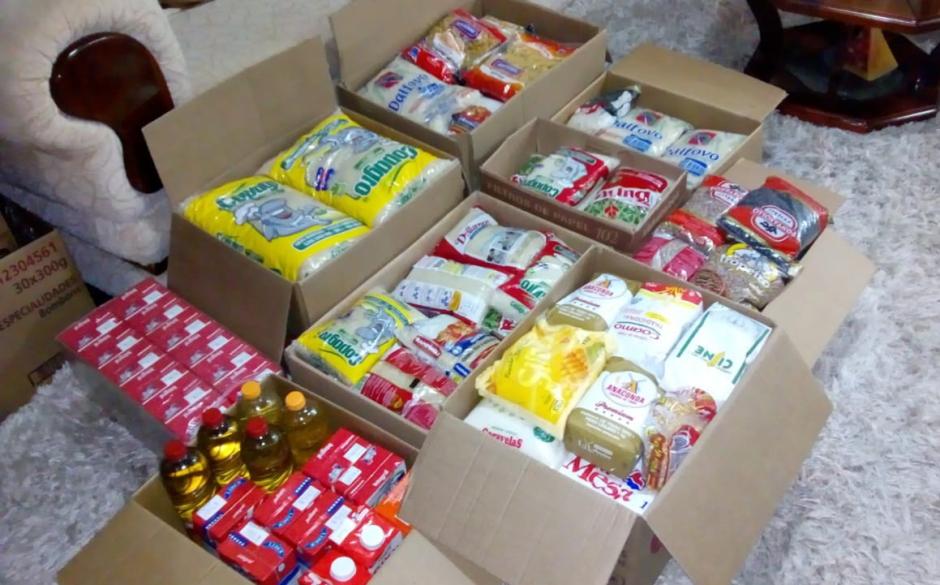 The end result. Simply Astonishing.
Giving Back: Parting Thoughts
Another huge thank you to RmKruger for sharing the details of his event (I first picked this up on The Silph Road Reddit and had to pursue it!)
It's our collective hope that players around the world will use this to encourage and inspire them to help others. We also hope that Niantic sees this article and look to organize more charity events that benefit everyone later this year.
We Want to Hear from YOU!
Have you organized a Giving Back event similar to this? Then we want to hear from you. For a chance to be featured in this series, please fill out our Google form here to share.