Trainers,
a new Nest Migration has occurred and new Pokémon species are now appearing in your local nests. Crazy when you think about it, but this has happened 30 times so far — every two weeks.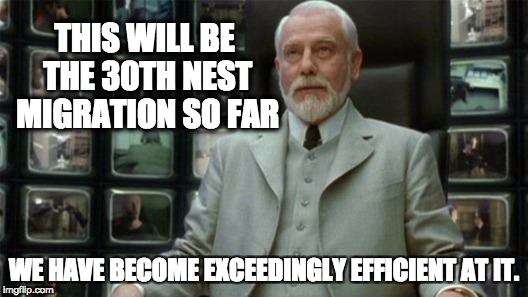 As expected, the migration took place at 00:00 UTC on September 21st, bringing new life to local nests. Hopefully you got something useful this time.
Remember that some Pokémon species do not nest. You can see the full list here: Gen I and II Pokémon that don't nest.
Report your local sightings at The Silph Road Nest Atlas.