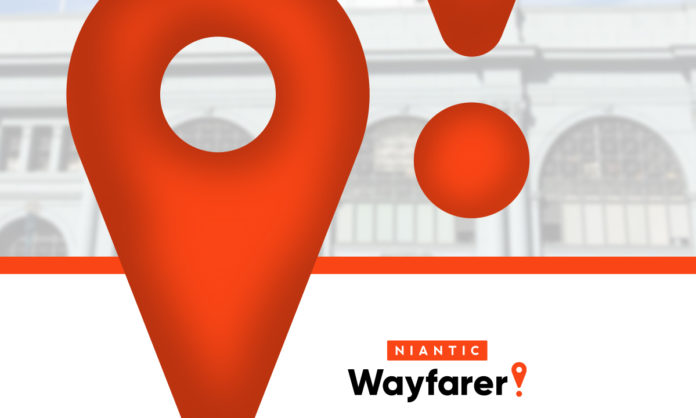 Hello trainers!  Some exciting news for those of you who participate in the Wayfarer system.  Niantic is reducing the level requirement, and they are introducing a special incentive to have trainers who play Pokémon Go log in and complete reviews.
You can read the official announcement here.
For those of you who don't know, The Niantic Wayfarer system is how Pokéstops, Portals for Ingress and POI's in Wizards Unite are created.  Level 40 Trainers in Pokémon Go and level 10 agents in Ingress are able to submit Wayspot requests of points of interest that they feel meet Niantic's requirements for a Wayspot.  Then other Wayfarer users review those submissions and vote on their eligibility.
Since Wayfarer was launched globally in November 2019, the Wayfarer community has helped add nearly 1.9 million Wayspots!
Wayfarer Review Requirements
Niantic has announced that they are reducing the level required to do reviews from 40 to 38.  Any trainers who are level 38 and higher will be able to log into the Wayfarer system and review Wayspot submissions.
This is exciting news for anybody who is level 38 or 39, who are working on grinding out those last two levels to try and get to the current level cap at 40.
If you're excited and want to try your hand at reviewing, you can access the wayfarer system here.
New Wayfarer Badge in Pokémon Go
Niantic has also announced that starting today trainers who participate in the Wayfarer system will be eligible for a new badge!  They have announced that all Wayfarer agreements earned while your profile is in green status will count towards the badge.
Also, if you already participate in Wayfarer then all of your current agreements will be retroactively applied to the badge as well.  So all of your hard work will count!
This is very exciting, as Pokémon Go Wayfarer users have been asking for badges in Pokémon Go for as long as Wayfarer has existed.  Ingress agents have had a badge for a while, dating back to when the system was Ingrees only and called Operation Portal Recon.
No details on just how many agreements will be required for each badge level.  They may follow the same model they used for the Ingress badges or they may go with a completely different set of requirements.  For reference the Ingress requirements are below, they also have 2 more levels of badges beyond Gold.
Ingress badge requirements
100 for Bronze
750 for Silver
2,500 for Gold
The images for the badges were leaked not long ago.
Parting Words
There are a lot of excellent resources out there for trainers who are just getting started in Wayfarer.  I suggest that you read through some of these to get an idea of what makes a good Wayspot.
Official Wayfarer Community
An excellent group where Wayfarer's can ask questions and discuss potential Wayspots
What makes a Good Wayspot
Niantic's official guide on what makes a good Wayspot
Pokémon Go Hub Wayfarer Reviewers Test Guide
An excellent guide to the Wayfarer review test new Wayfarers will have to take.
Wayfarer subreddit
Another excellent place to discuss potential Wayspots.
Wayfarer Subreddit WiKi
Another excellent resource for Wayfarer's to get all the information they need.