Dear readers, visitors and friends, we've seen your numerous pings on Discord, we've read your e-mails and we've watched your Twitter responses. We get it. You want a GO Hub shirt. And trust me when I say it, we want you to have one. But it took us literally months to get the process and quality where we wanted it to be, and now, after months of back and forth, test prints and other issues that usually arise in product development, we can finally say: they're here, they are actually here! 🙂
Store link: https://teespring.com/shop/gohub-merch
A few things first:
We're selling these at super low prices to keep them affordable to everyone
The print is solid, should last for at least 2 years with daily washing (trust me, I did some weird things with my test print)
There are two versions: basic and premium T-shirt

Basic is more or less your usual fare when buying shirts from Teespring, Qwertee, etc. It's a solid shirt, doesn't shrink or stretch a lot, excellent to buy and represent
Premium is a buffed up version, same print, but better cotton with better weaving method. Usually, I personally go for Premium T-shirts if I'm buying a white / light colored shirt from Teespring
Sounds cool, how much do they cost?
Around 11€ / $12 for basic T-Shirt
Around 22€ / $23 for Hoodies
Around 20€ / $20 for Sweatshirt
And how much is the shipping?
Should be around 4€ for EU, $4 for US and $9 for Canada. We have no idea why Canadian shipping is that expensive, it's something to do with Teespring and their fulfillment centers. Long story short, we can't get that shipping cost any lower because they're actually making it in the US and then shipping to Canada.
Hey, where are the cool Level 40 and EX Raid shirts gone?
We're working on re-introducing them. Stay tuned.
Is there anything super fun at the store?
Hell yeah! Check this awesome mug out:
Tell me, and don't lie, how much do you guys earn from this?
We earn less than one dollar (0.7 to be precise) per T-shirt and around $2 per premium items. That's the lowest margin Teespring will let us have. We actually got rejected the first time when we went lower. So yeah, we're not doing this for profit, trust me on that one.
One more thing, how does sizing work here?
The store will "automagically" detect your location and apply sizing information that's relevant to your country / region, so whatever size you usually wear, it should fit, but regardless, consult this sizing guide before buying. The biggest shirt size we sell is 5XL.
I mean, that's all cool and everything, but will those "horizontal logo shirts" be available any time soon?
Definitely, and I guess you're referring to these: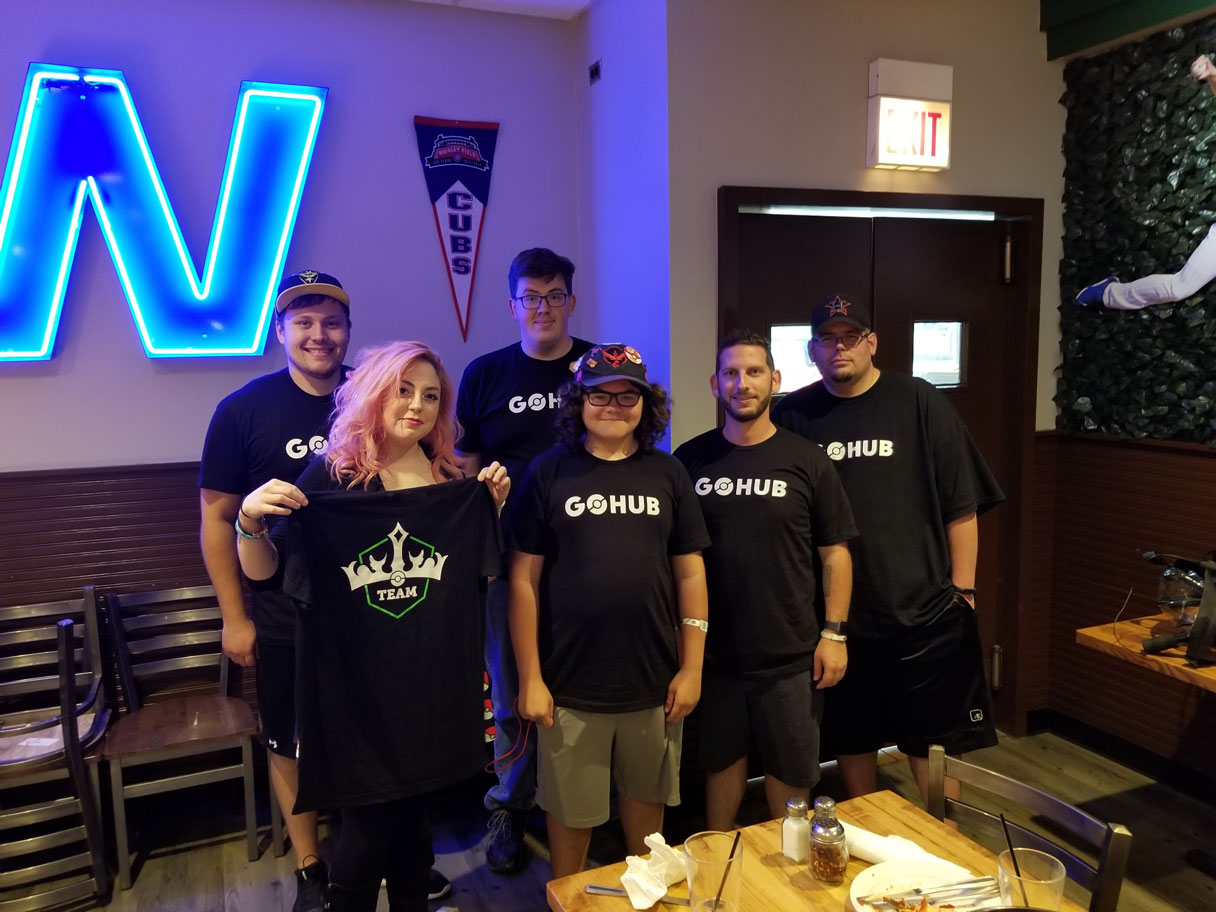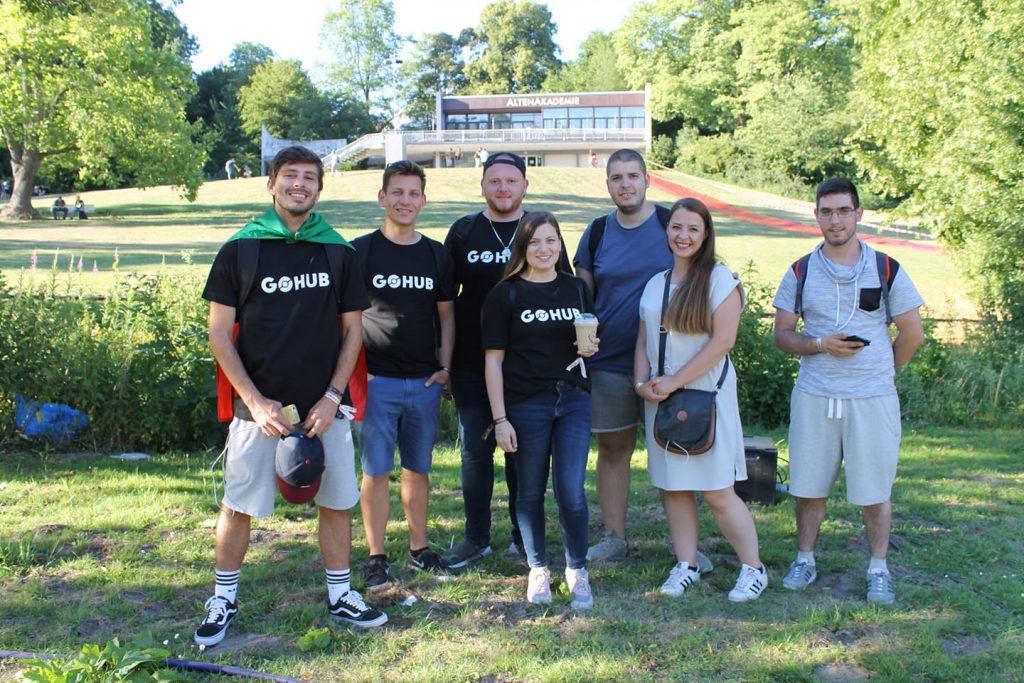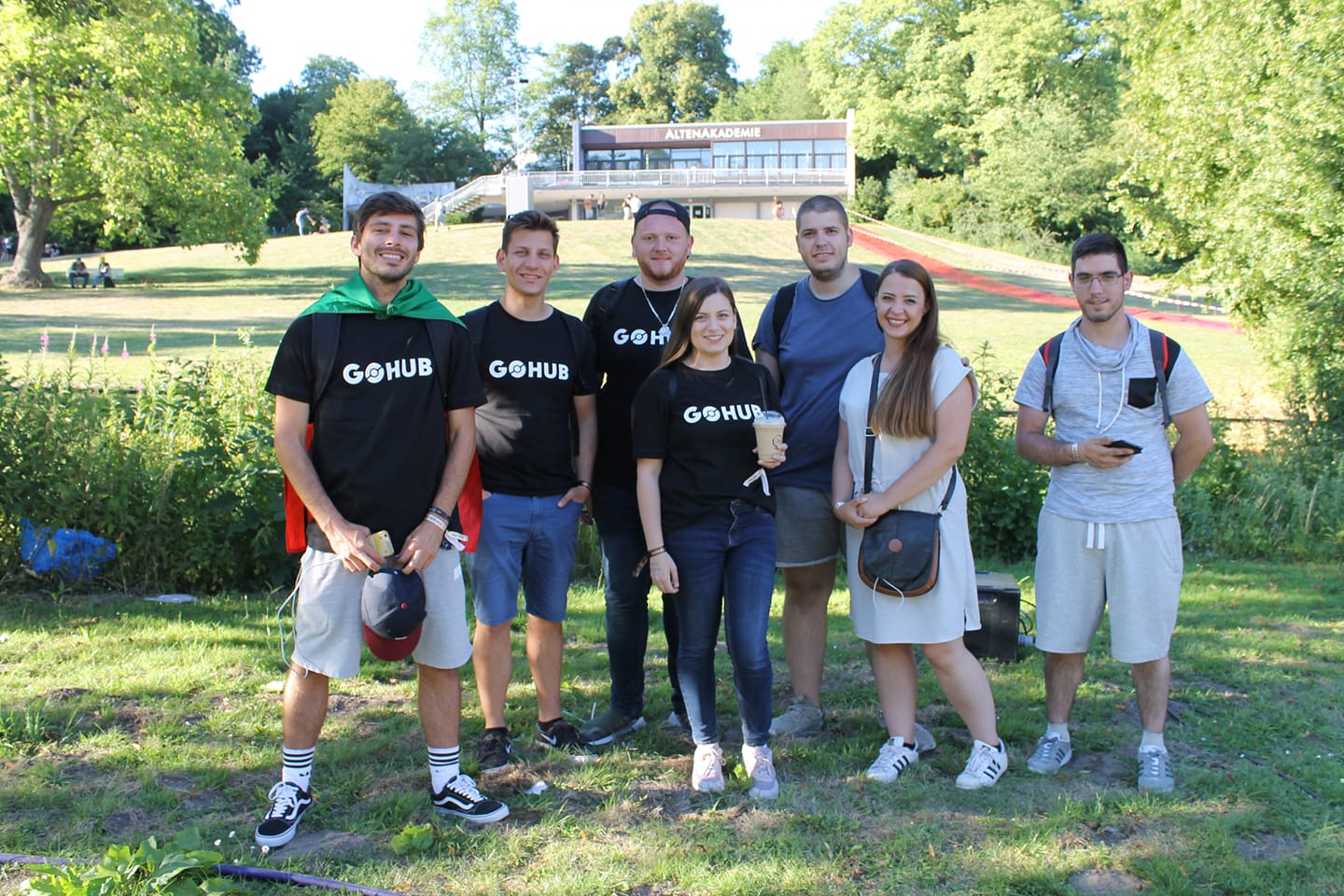 Store link: https://teespring.com/shop/gohub-merch