Oh my, oh my – they just can't help themselves, can they? Niantic has been heavily teasing Jirachi over the past few days, only to add more fuel to the fire with yesterday's mysterious "starry night" tweet. If there's one thing we're sure of, is that Pokemon GO doesn't do switch and bait often – if ever.
But the story extends even further, as the recent Ultra Bonus announcement clearly states that "Pokémon from across the globe will join in the celebration this week, along with a special appearance by a Mythical Pokémon that will be available to challenge in raids.". This statement relates to the second Ultra Bonus week, which takes place from September 9 to September 16, 2019.
Jirachi T-Shirt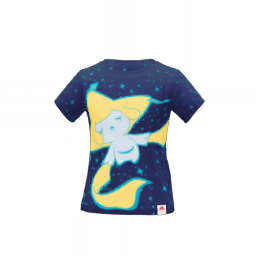 Data miners have discovered a new Jirachi T-shirt, hidden in the game files! Currently unreleased, but very reminiscent of previously released Mew and Celebi T-shirts.
Tweets
Here are the tweets that all but confirm that Jirachi is the mentioned mythical Pokemon:
Make a wish
Make a wish, Trainer. It might just come true during our Ultra Bonus announcement. 😉🌟

— Pokémon GO (@PokemonGoApp) August 14, 2019
This one is rather obvious, as Jirachi is known as the Wish Pokemon. Jirachi is infamous for it's ability to grant three wishes, based on the number of "tags" on it's head. Wishes are granted upon writing it out on the tag. Jirachi made a debut in the sixth Pokemon move called Jirachi: Wish Maker.
The stars reference
🌟🌟🌟🌟🌟 pic.twitter.com/mY6k7cqI0E

— Pokémon GO (@PokemonGoApp) August 15, 2019
Jirachi's body is star shaped and heavily connected with "wishing upon a star" idea in general. Jirachi's design and ability of granting wishes probably refer to the habit of "wishing upon a star", so that the wish will come true.
Some relatively unknown
Thanks for helping Professor Willow by completing over 36 MILLION research tasks! As a result, you've helped Spark, Blanche, and Candela make some amazing discoveries—some new, some old, and some relatively unknown. 😉

🌟🌟 ULTRA BONUS ANNOUNCEMENT 🌟🌟
Coming Soon pic.twitter.com/uvrajqF70m

— Pokémon GO (@PokemonGoApp) August 14, 2019
The earliest hint came in the shape of a cryptic teaser for the Ultra Bonus unlock. Discoveries, "some new, some old, some relatively unknown", seem to refer to Kanto Pokemon, Unova Pokemon and Jirachi. Jirachi is relatively unknown, as it was previously released as special research at GO Fest events, Kanto is old and already confirmed in the UB announcement, while Unova is being speculated right now.
Wrapping it up
Jirachi is coming, that's for sure. But the real question is if it's coming as a Raid Boss or as special research. We'll keep you updated on the matter, but be on the lookout. In case Jirachi gets released as a raid boss, you can check the counters here quickly (Fire-types mostly):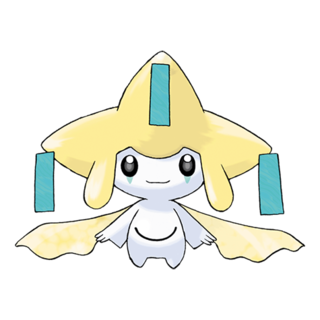 Jirachi