Today is a good day for the European Pokemon GO players! According to MMO Server Status website report, it looks like additional servers were added to Europe – one per country by the looks of it.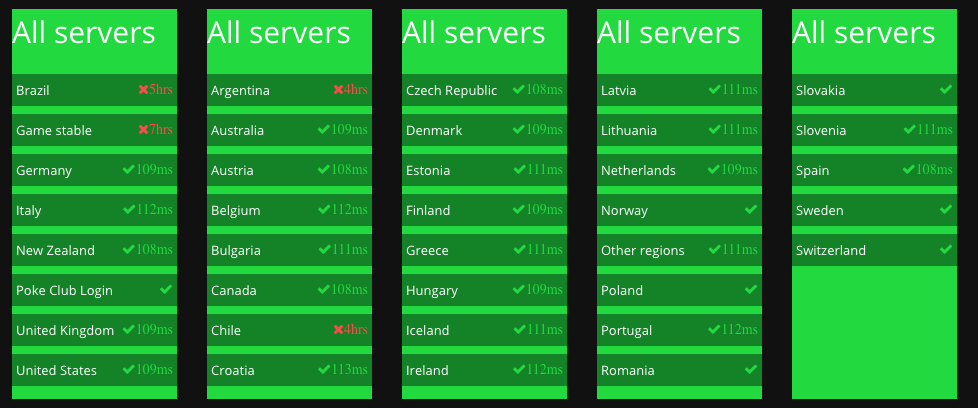 We are still trying to verify if these servers are real or just false positives, as Niantic has not issued a public statement/tweet regarding the new servers yet. According to Down Detector the servers were unavailable during a for 6 – 8 hours yesterday, which would indicate that Niantic deployed EU servers during that period. The downtime window roughly correlates with work hours in San Francisco, US where Niantic headquarters are located.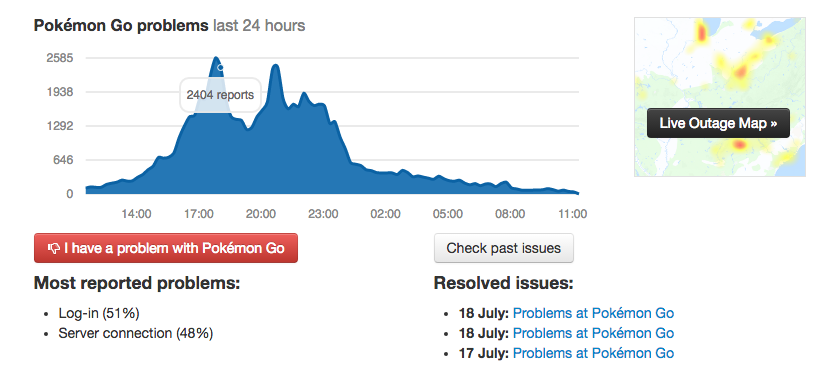 Edit #2: A few new servers were added for Asian players also!
Edit: In order to verify this news, we're running a poll here and also watching comments on our reddit post. So far, it looks like MMO Server Status is correctly reporting.
[wpdevart_poll id="1″ theme="1″]
P.S. If you have time, please consider sharing this post with your Facebook friends. We are a new website, non profit and community oriented – we could really use the reach 🙂 Thank you in advance!