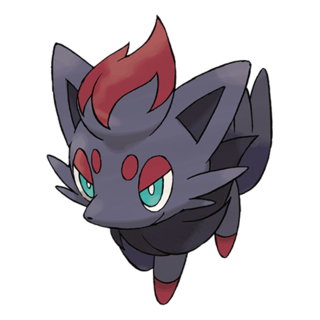 Zorua
Niantic shared an update on the buggy release of Zorua, when an issue with Zorua's stats and moves prevented the feature from being globally released:
"Trainers, we're updating the stats and attacks that were erroneously retained by Zorua from Pokémon they impersonated during October 25th's Shuppet Spotlight Hour. Any Zorua that remained transformed due to issues with a Pokémon GO Plus or Poké Ball Plus will revert to Zorua.

By way of apology, you can now claim an item bundle from the in-game shop at no cost. The restrictions placed on Zorua—including its use in the GO Battle League, trading, and transferring to Pokémon HOME—have also been lifted. Thanks for your patience." – source
Zorua's release was a particularly painful experience to some (see Letters to Niantic: Zorua. I'm not mad, I'm disappointed.) but alas, Niantic is fixing the errors.
You've probably read our Zorua and Zoroark released in Pokémon GO and Zorua and Zoroark: Everything you wanted to know articles, and this is a followup to those pieces.
What happened originally?
Zorua was scheduled to appear as a surprise encounter during Shuppet Spotlight Hour. The original release was bugged, and Zorua would transform retaining stats and moves from the Pokémon it originally took on the form of.
Niantic paused the rollout promptly, but a ton of Zorua's remained in a buggy state in Trainers' Pokémon Storage. Afterwards, Niantic shared this message on Twitter:
Trainers, we are aware of a bug where Zorua, a Pokémon with a planned surprise encounter during October 25th's Shuppet Spotlight Hour, retains stats such as the height, CP, and attacks of the Pokémon it originally took on the form of.
The Zorua surprise that occurred in time zones including and prior to GMT+13 will not occur in time zones after while we fix this. Shuppet Spotlight Hour will still occur. Zorua already caught by Trainers will not be able to be Traded, sent to Pokémon HOME, or allowed in GO Battle League until this issue is resolved.
Please stay tuned for further details. We sincerely apologize for the inconvenience this has caused.