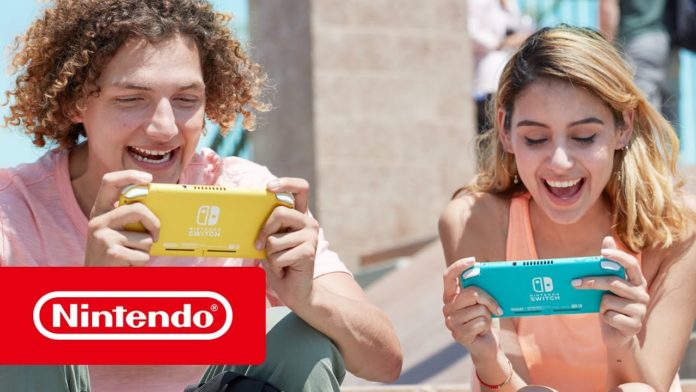 Nintendo Switch Lite is a new addition to the Nintendo Switch family of products, sporting a simplified design with no detachable Joy-Cons. The device launches on 20/09/2019, costs 200 USD and has a special Pokemon Sword and Shield themed edition featuring Zamazenta and Zacian coming on November 8.
The new device is optimized for handheld play and it differs a bit from the flagship Nintendo Switch console in terms of features:
Nintendo Switch Lite can't connect to TV as it's a dedicated handheld device
The main unit and control inputs are integrated into one piece of hardware
Directional buttons have been swapped out for a +Control Pad
The IR motion camera and HD rumble that were present on the Joy-Cons have been removed
Additional Joycon controllers to play motion enabled games like 1-2 Switch
Lite is smaller and lighter than the regular Switch (275g versus 398g with Joy-Cons)
Switch Lite has a smaller screen (5.5 inch vs 6.2 inch LCD)
Nintendo Switch Lite should have better battery life than the regular Switch
Nintendo Switch Lite can play all Nintendo Switch games that support handheld mode, like Super Smash Bros Ultimate, Super Mario Odyssey, Zelda, Mario Kart etc. Buyers are advised to check if a game is supported before buying it.
Nintendo has shared a complete comparison table between the Lite and the Normal Switch version that's available on the official website. Three new colors will be available on launch (yellow, grey, and turquoise):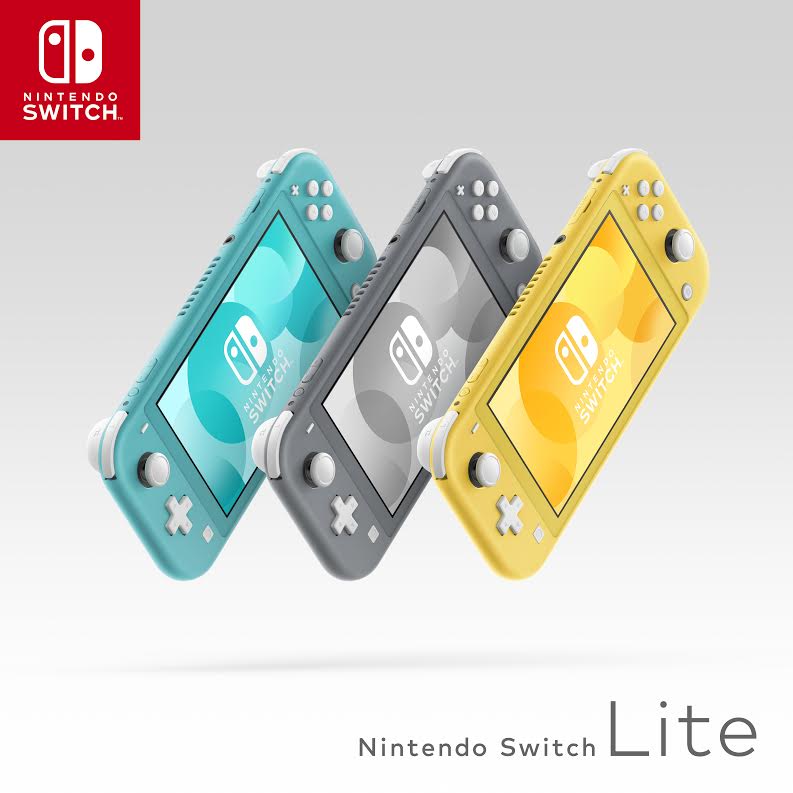 The special Pokemon Sword and Shield edition will be available in November and features a special gray color with highlighted blue and pink buttons: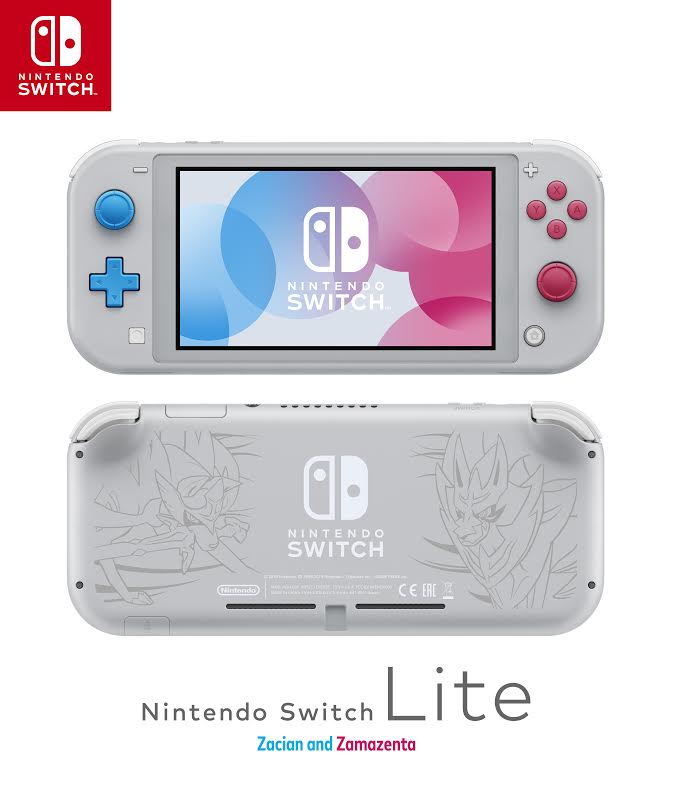 The new Switch device feels significantly lighter, less prone to fall damage and more sturdy than the regular switch. Reviewers have noted that it feels easier to handle and doesn't feel any slower than the normal version. It's not clear if the two devices share the same processor, but Nintendo says there's no performance difference between the two models. The Switch Lite still supports Wi-Fi, Bluetooth, and NFC, and has built-in gyro controls, so all of your existing accessories should work – Joy-Con controllers, Poke Ball Plus and the Switch Pro controller included.
The official promo video offers a great look at the new device from all angles:
With the Switch Lite, Nintendo is clearly going after the lower budget market with an excellent offering: same device, same games, almost the same experience at a lower cost. The Switch Lite is $100 cheaper than the base version of the regular Switch and it can play almost everything that the original can.
With a growing eShop offering, a more approachable price point, good looking colors and improved portability, we predict strong sales and continued success of the platform. Nintendo has already sold little less than 35 million Switch devices worldwide. The Switch Lite will likely add a few more million units on top of that.