Morning everyone! A few hours ago, a new Pokemon GO update has started rolling out in various countries around the world. The update is named 0.111.4 on Android and is already available on APK Mirror (safe). We took a look at what's inside the latest version and performed a typical GO Hub APK mine, only to find the following:
no sign of Glaceon, Leafeon or Gen IV
Last Resort (Eevee EX Community Day move) added
a few changes for the quests system:

new quest preconditions: exclusive and isMinor
new quest type: "days in a row" quests

additional Pokemon GO Plus telemetry (a lot of it!)
Last Resort added
Yesterday, Niantic announced that Eevee exclusive Community Day move will be Last Resort, a two bar charged Normal type move. Last Resort has been added in this update, complete with animation rig, sound effects and required code flags. No stats yet, these should be added later on in a Game Master file update.
For the curious among you, here's how the code looks like:
.V0300_MOVE_LAST_RESORT
And here's how Last Resort sounds like – link – and looks like – link. We're not allowed to share the extracted animation contents.
Unfortunately, there are no signs of Leafeon, Glaceon or Generation IV in this APK. For those of you who were hoping that Eevee Community Day will include new Eeveelutions, we're sorry to disappoint you, but it seems like that's off the table now. However, we still recommend you read our Analyzing Eevee evolutions in Pokemon GO: what is the best Eeveelution out there? article and plan your future shiny Eevee evolution.
Changes to Field Research quests
A few new quest types and preconditions have also appeared in the 0.111.4 update. Two new quest types were added:
Send Gift

Evolve into Pokemon
These two are pretty straightforward and join the existing batch of quest types.
Two new quest preconditions were added:
Is Minor

Exclusive Quests
These two are quite confusing, as they're joining the existing preconditions (level, medal, other quest completed), which are not widely used in the game. We're speculating that the Is Minor flag could be used to filter out future Trading related quests (minors can't trade in Pokemon GO).
As far as exclusive quests go, we are not sure where these could be used, as it's a general concept that could be employed in a variety of scenarios: events, special giveaways, etc.
And lastly, a new quest condition was added:
and it simply denotes that we could soon have quests that are available only if you complete an action for X days in a row.
Additional Pokemon GO Plus telemetry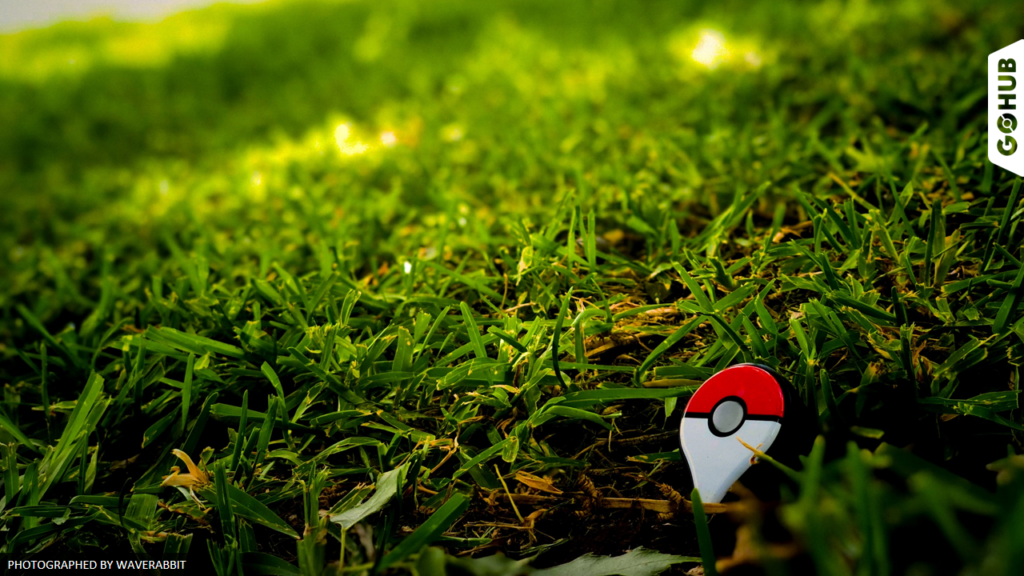 GO Plus connectivity has been a mess over the past few updates. Luckily, the 0.111.4 update contains additional telemetry (logging) that should help them debug and resolve potential issues more easily.
The game is now aware of following GO+ events and can effectively relay all the required information when a connection or other type of error occurs:
.UNDEFINED_POKEMON_GO_PLUS_EVENT
.CANNOT_CONNECT_TO_PGP
.REGISTERING_PGP_FAILED
.REGISTERING_RETRY
.CONNECTION_SUCCESS
.PGP_DISCONNECTED_BY_USER
.PGP_DISCONNECTED_BY_TIMEOUT
.PGP_DISCONNECTED_BY_ERROR
.PGP_LOW_BATTERY
.BLUETOOTH_SENT_ERROR
.PGP_SEEN_BY_DEVICE
.POKEMON_CAUGHT
.POKEMON_NOT_CAUGHT
.POKEMON_NOT_CAUGHT_DUE_ERROR
.POKESTOP_SPUN
.POKESTOP_NOT_SPUN_DUE_ERROR
Do note that this does not improve your PGP connectivity – it's just additional logging that Niantic can use to fix future problems.
Parting words
We're not really disappointed with this update, but we were hoping for more – the Eevee CD was a perfect opportunity to introduce Glaceon and Leafeon, one that we didn't expect Niantic will miss out on. However, the lack of Gen IV is indicative of a bigger and probably better release timeline in place, which is something to look forward to.
We're two leaks away from being completely ready for this Community Day:
shiny Eevee in the network traffic (summoning Chrales)
Last Resort stats in the Game Master (should be coming any time now)
Hope you enjoyed this article, and see you next time!