GO Hub's APK data mine of the new 0.95.3 update is complete and boy is it a big one! We had no idea that an APK will be released so soon, but we are super glad it did.
Table of contents:
Frenzy Plant (Venusaur) and Weather Ball (Castform) moves have been added
Spinda has finally appeared in the code base
A new Point of Interest submission system has appeared in the code base (very early stages, but still: POKESTOP SUBMISSION HYPE!)
Mysterious Escaped Bonus appears in the APK
Niantic's environment names leaked
New quests hints appear in the APK
Smaller changes
Parting words
With that being said, let's delve into the depths of the new APK. Helpful links:
---
General overview
0.95.3 is a medium size update in terms of line differences, sporting 4119 line differences in total when compared to 0.93.4. This is far less than 65k of changes we spotted in 0.93.4, but still enough to introduce a hefty amount of features.
Frenzy Plant and Weather Ball moves added
Following up on yesterday's Venusaur Community Day exclusive move announcement, Frenzy Plant has been added in addition with Weather Ball. Weather Ball is a Castform exclusive, while Frenzy Plant is Venusaur exclusive.
.V0292_MOVE_WEATHER_BALL_FIRE
.V0293_MOVE_WEATHER_BALL_ICE
.V0294_MOVE_WEATHER_BALL_ROCK
.V0295_MOVE_WEATHER_BALL_WATER
.V0296_MOVE_FRENZY_PLANT
Spinda spotted in the APK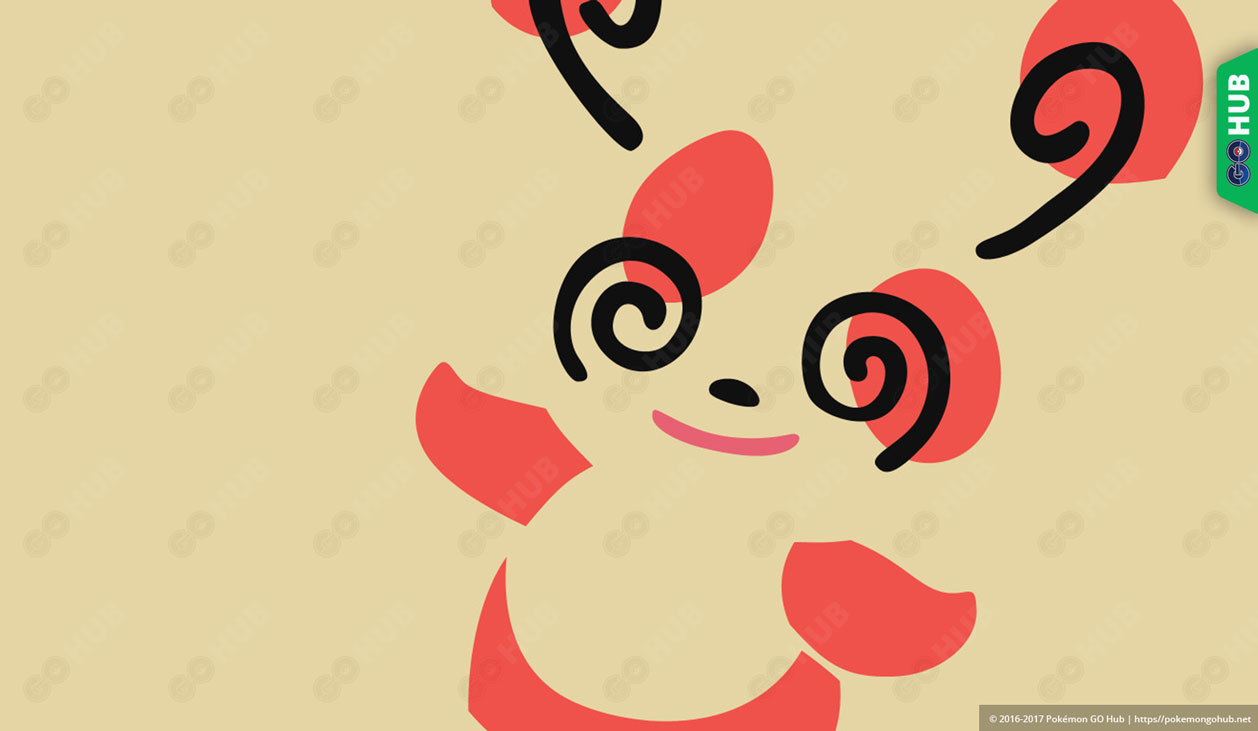 A Spinda's spot pattern is determined by its personality value, meaning that there can be exactly 4,294,967,296 different Spinda. Well, in Pokemon GO it seems that there will be only eight Spinda variants.
.SPINDA_00
.SPINDA_01
.SPINDA_02
.SPINDA_03
.SPINDA_04
.SPINDA_05
.SPINDA_06
.SPINDA_07
This is the first time that Spinda has appeared in an APK.
Poke Stop submission system
One of the most exciting additions to the 0.95.x family of APKs is a new Point of Interest (aka Poke Stop) submission system.
We found only one function in the code base, titled SubmitNewPoi. At the very basic level, Submit New Poi function for four different properties to be submitted:
Long description
Image file path (likely for uploading an image from your device)
Latitude and Longitude information (using the E6 format, aka "microdegrees" format)
We found additional traces that hint that the functionality is limited to Authorized Hosts only, which is almost certainly Niantic employees and beta testers at this point. The usage of E6
.PoiManagementReflection
.SubmitNewPoiProto
.get_LongDescription
.set_LongDescription
.get_ImageGsFilePath
.set_ImageGsFilePath
.get_LatE6
.set_LatE6
.get_LngE6
.set_LngE6
Curiously, the submitted Poke Stop can be in two states:
.COMPLETED
.COMPLETED_AND_REASSIGNED
We strongly believe that an OPR-like system will be introduced for Poke Stop reviews, similar to how Ingress handles portal submissions.
Mysterious Escaped Bonus spotted
A new mysterious feature is in the works, titled "Escaped Bonus". Escaped Bonus likely ties in to Pokemon fleeing an AR+ or normal Pokemon capture encounter, and judging by the new code, your throwing skills will be a big part of it:
.EscapedBonusMultiplierMax
.EscapedBonusMultiplierByExcellentThrow
.EscapedBonusMultiplierByGreatThrow
.EscapedBonusMultiplierByNiceThrow
Niantic's environment names leaked
Unexpectedly, the APK contains code names for six different development environments that Niantic uses in their pipe line. We are not sure if this is intentional or accidental:
.debugServerHost
.nightlyServerHost
.dogfoodServerHost
.perfServerHost
.releaseServerHost
.releaseQaServerHost
New quests hints appear in the APK
Although the APK still doesn't have the accidentally leaked quests code (removed in 0.91.2), a new hint has appeared in the APK:
.ACTIVITY_CATCH_QUEST_POKEMON_ENCOUNTER
Little is known about the new activity, but after reviewing the old 0.91.2 code it seems like it's another accidental leak.
Despite their departure in 0.91.2, we strongly believe that quests will be officially introduced before the 1.0.0 release.
Smaller changes
The game now tracks your daily KM's walked distance, although we are not sure why. Probably related to a future Quest update.
KMWALKEDPASTACTIVEDAY
A special Event Move attribute was added, hinting that a event exclusive moves will receive better UI / news section rendering and classification.
EVENTQUICKMOVE  
EVENTCINEMATICMOVE
Parting words
0.95.3 APK is an exciting release as it brings some clarity on the future of Pokemon GO's POI system. Many of us will agree that depending on Ingress and OPR has been troubling at best, so we are very excited to see how this develops in the future.
With that being said, we want to congratulate TheSilphRoad for getting the world's first on this APK mine. As far as we know, there are only two media outlets left that still do APK tear downs: GO Hub and TSR. Good work dronpes, but you're not getting away this easily next time – a healthy amount of competitive sportsmanship goes a long way!