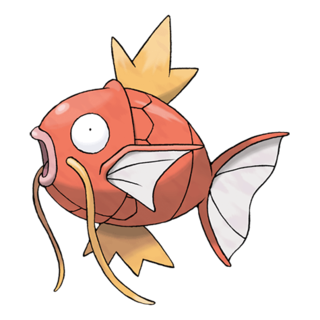 Magikarp
Pokémon GO's August Community Day has been announced! Magikarp is the featured Pokémon and the event takes place on August 8th, at usual Community Day times.
Curiously, Magikarp CD was recently datamined, but we were not sure if it will be another Community Vote scenario or it was actually the next Community Day. Turns out it was the next one, and the Fish Pokémon will be making its splash pretty soon.
Date + Time
Saturday, August 8, 2020, from 11:00 a.m. to 5:00 p.m. local time
Features
Magikarp will be appearing more frequently in the wild. If you're lucky, you may encounter a Shiny Magikarp.
Evolve Magikarp during the event or up to two hours afterward to get a Gyarados that knows Aqua Tail.
Take a few snapshots during Community Day for a surprise!
It takes quite a bit of Candy to evolve Magikarp into Gyarados!

Complete event-exclusive Field Research tasks to earn additional Magikarp Candies.

There'll be a special one-time-purchase August Community Day Box, featuring

30 Ultra Balls,
an Elite Charged TM,
six Star Pieces,
and an Incense!

For US$1 (or the equivalent pricing tier in your local currency), you'll be able to access the Community Day–exclusive Special Research story Making a Splash! Follow Professor Willow as he learns about Magikarp and its epic Evolution journey!
Bonuses
3× Catch Stardust
Incense activated during the event will last for three hours.