Pokémon GO content creator FleeceKing has shared the news this morning that his incredible grind to Level 50 has landed him in the Guinness Book of Records 2024!
FleeceKing famously was the first person in the world to hit the new Level 50 cap, live on his Twitch Stream, closely followed by trainer LaurenLolly. They were able to hit Level 50 earlier than most after an error from Niantic that meant trainers in the Oceania region found that after 8 weeks of progress working towards Level 49, they suddenly had their progress reset to zero! At the time there was a mass outcry on social media, and FleeceKing and LaurenLolly suddenly found themselves at Level 49, with Niantic pushing their Level 48 requirements to auto complete. Other trainers in the race were not so lucky, and it seemed hit or miss who was compensated, and who was not.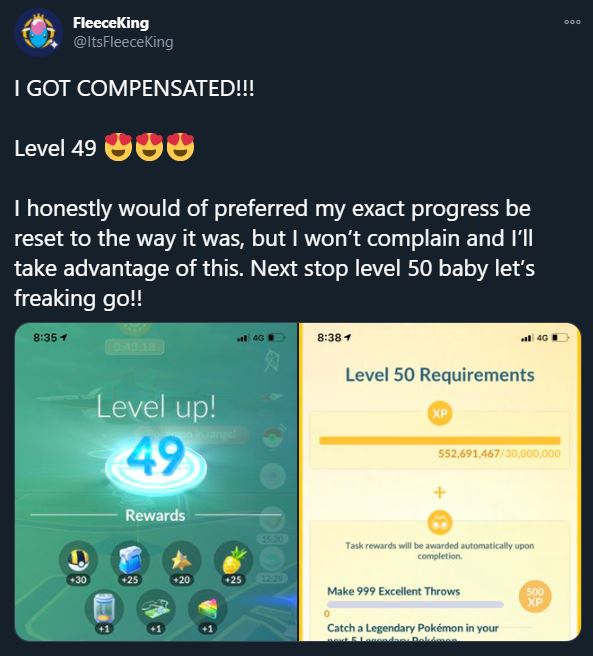 The race was then on! It became a competition to see who could complete those 999 excellent throws, and FleeceKing narrowly beat LaurenLolly live on stream. We are pleased to see that the Guinness Book of Records also notes Lauren's accomplishment, hitting Level 50 just 16 minutes after FleeceKing.
The official record noted for FleeceKing is 'First player to reach level 50 on Pokémon GO'.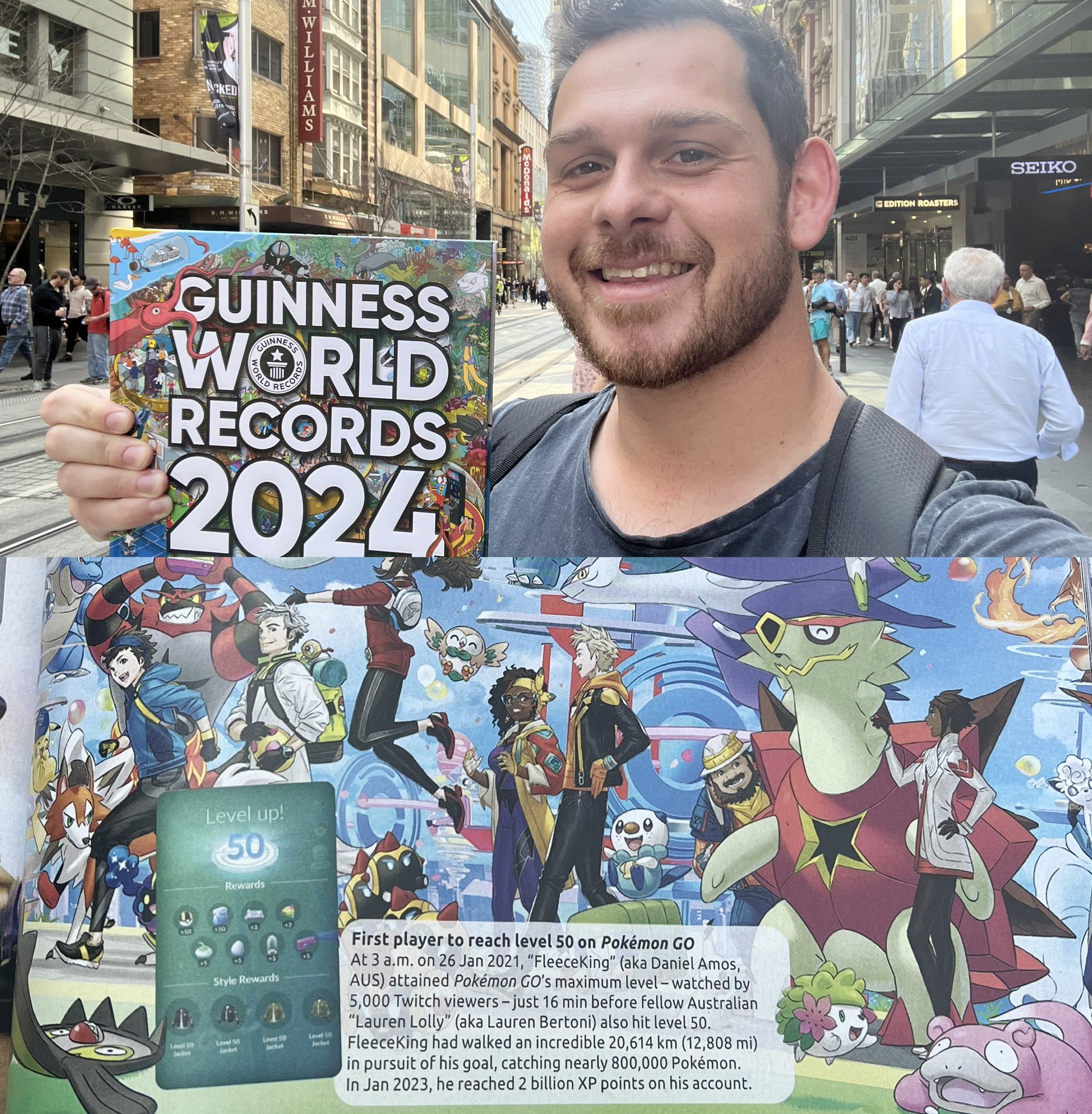 Pokémon GO itself has held several Guinness World Records according to Bulbapedia, including:
Most revenue grossed by a mobile game in its first month
Most downloaded mobile game in its first month
Most international charts topped simultaneously for a mobile game in its first month (downloads)
Most international charts topped simultaneously for a mobile game in its first month (revenue)
Fastest time to gross $100 million by a mobile game
While there are other individuals who hold records that relate to the Pokémon franchise, such as Logan Paul with the most expensive Pokémon card sold privately, and Lisa Courtney for having the largest Pokémon memorabilia collection in the world, FleeceKing is the first Pokémon GO player to be given their own record!
Huge congratulations to FleeceKing on his new official World Record, and LaurenLolly also for her well deserved mention!