Breaking News

FleeceKing and LaurenLolly have been reported as the first 2 people in the world to achieve Level 50!
This monumental event in Pokémon GO happened on 26/01/2021. A massive Congratulations to these 2 trainers for achieving this incredible goal.
These 2 trainers managed to get a whopping 999 Excellent throws in order to complete the final task to Level 50 and happened live on FleeceKing's Twitch channel. Shortly after, Lauren managed to achieve this goal crowing them the current King and Queen of Pokémon GO levels.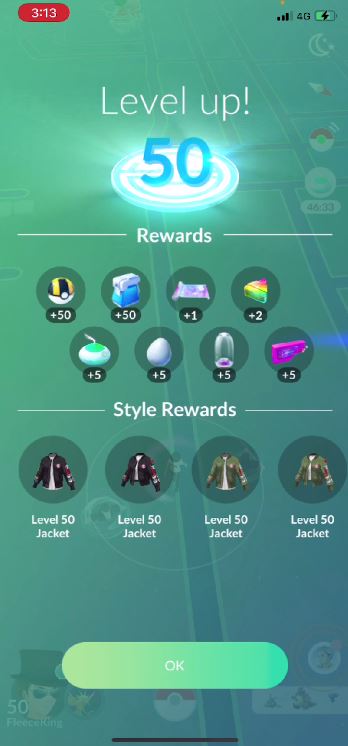 How on Earth did this happen?
It all started with an enormous error on Niantic's behalf which included a progress reset for all players in the Oceanic region that managed to reach Level 48 this week.
After a long 8-week halt, trainers reported that their hard-earned progress to Level 49 had been reset due to this error.
Many hardcore trainers that took time off today specifically to work on their progress to Level 49 are outraged as their efforts have gone to waste with no word of compensation from Niantic.
As of now, nothing has been announced on Niantic's end about this, however, reports have stated that only these 2 lucky trainers have received compensation for this. Instead of reimbursing them their current progress prior to the reset, Niantic support bumped them up to Level 49 instantly.
There have been no other reports besides these 2 trainers that have managed to have some luck with Niantic support.
As you can gather, the majority of the player base that Leveled up to 48 are outraged and are still waiting on an official announcement from Niantic.
From these screenshots provided by a friend of mine, Loriesaur, we can see the before and after images of the tasks and the lost progress.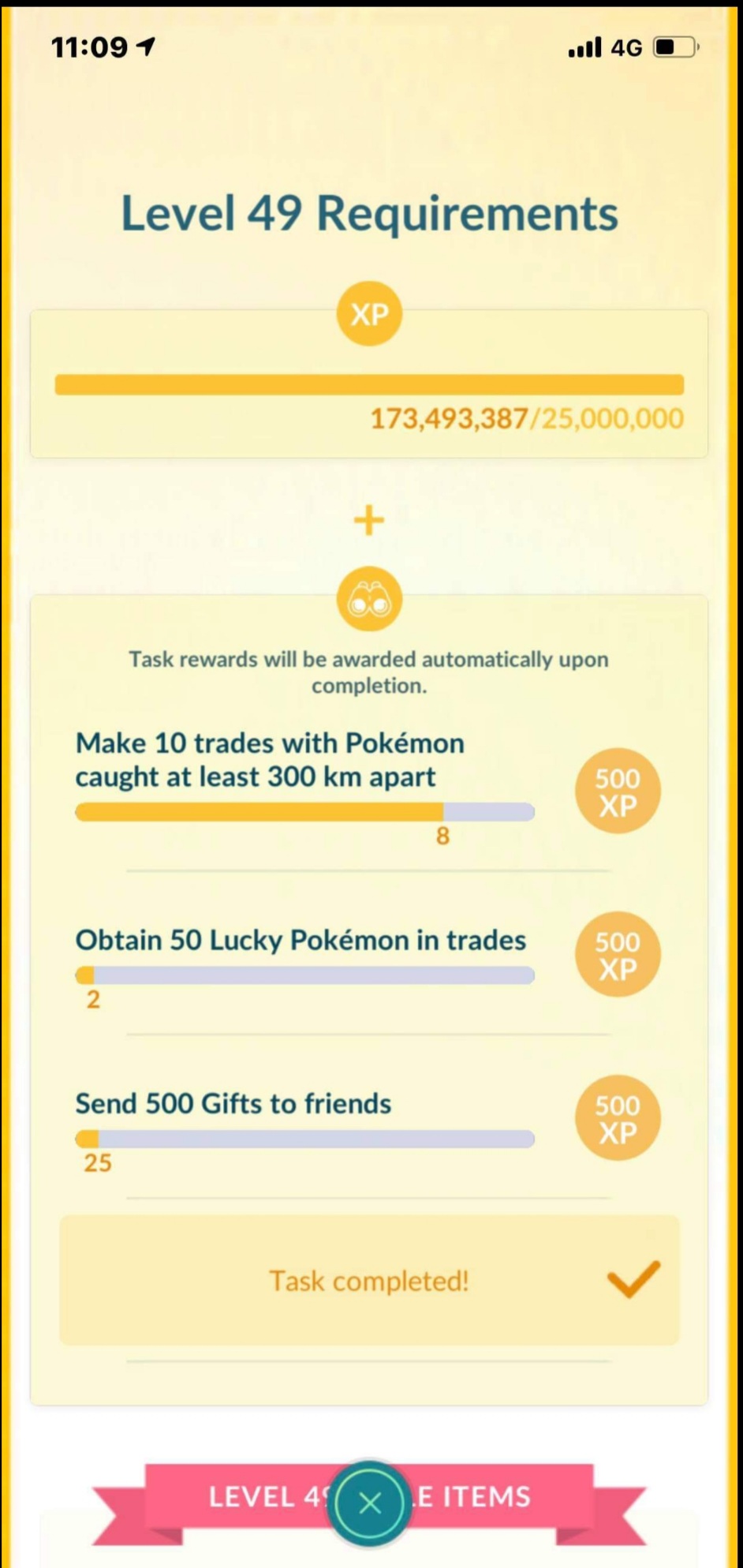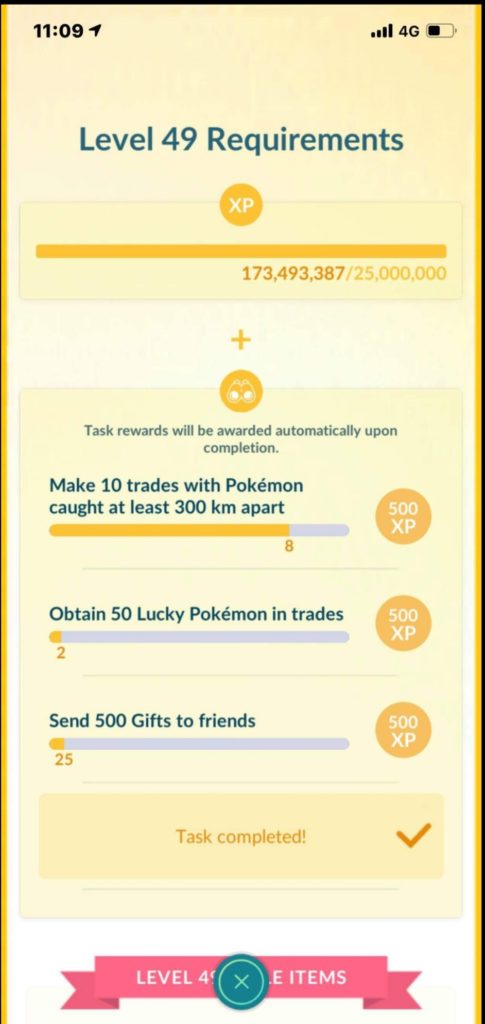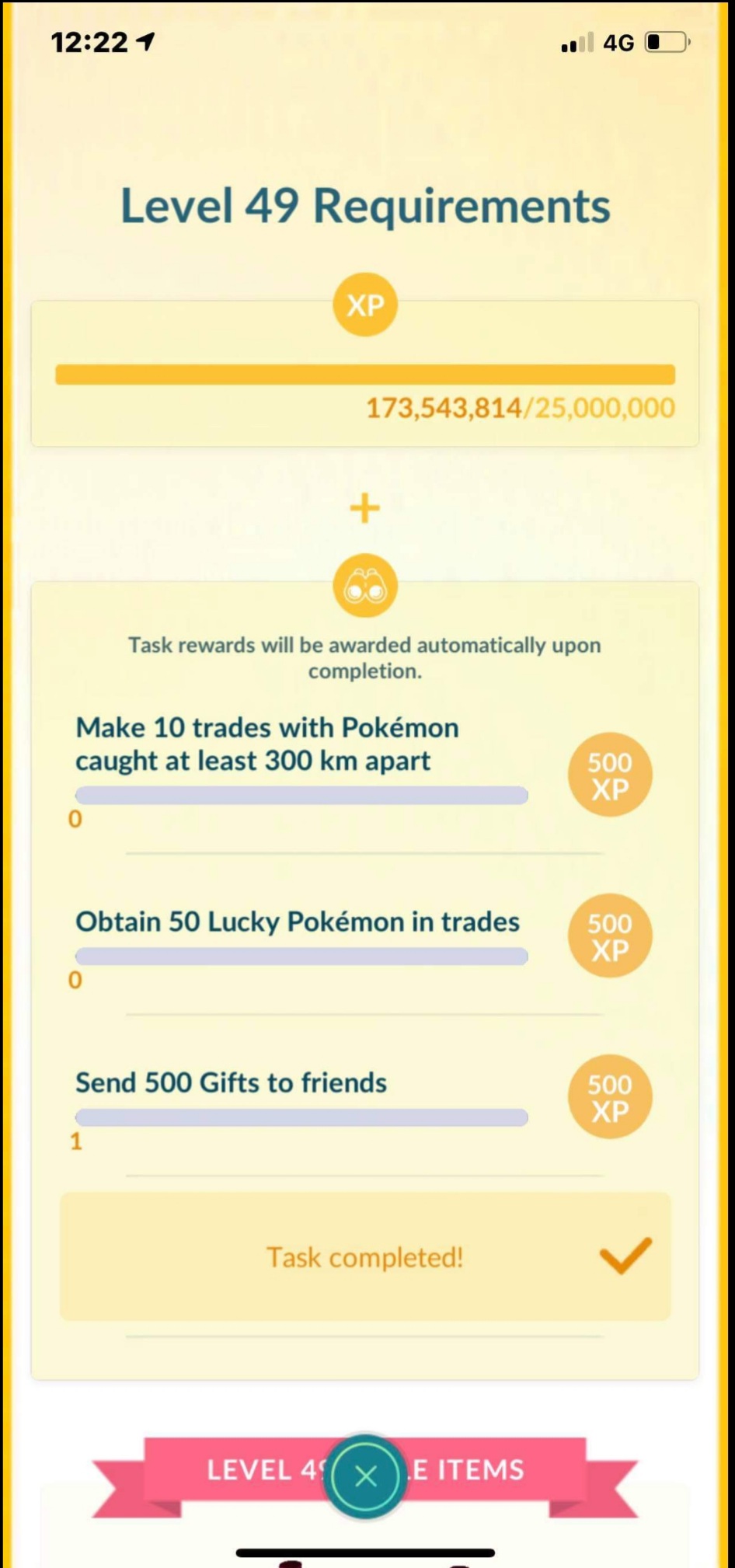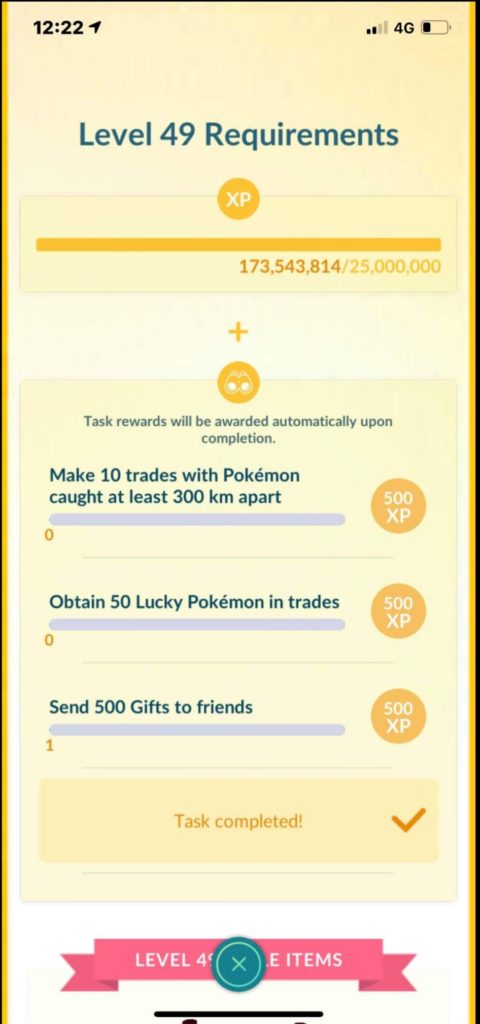 On a more positive note, we now have confirmed details regarding the final tasks needed to achieve the big Level 50. These tasks include a further 30m XP, 999 Excellent Throws, 5 Legendary Catches in a row from Legendary encounters, 3 Team Go Rocket Leader wins with Pokémon under 2500CP, and to hit Rank 20 in GO Battle League.
We can also see the Level 50 Challenge that becomes available after achieving this goal that includes Making 500 Great Curveball Throws, Visit Pokéstops 15 days in a row and Make 5 Excellent Throws in a row. The encounter Pokémon has not been revealed yet but time will tell (fingers crossed for Kecleon).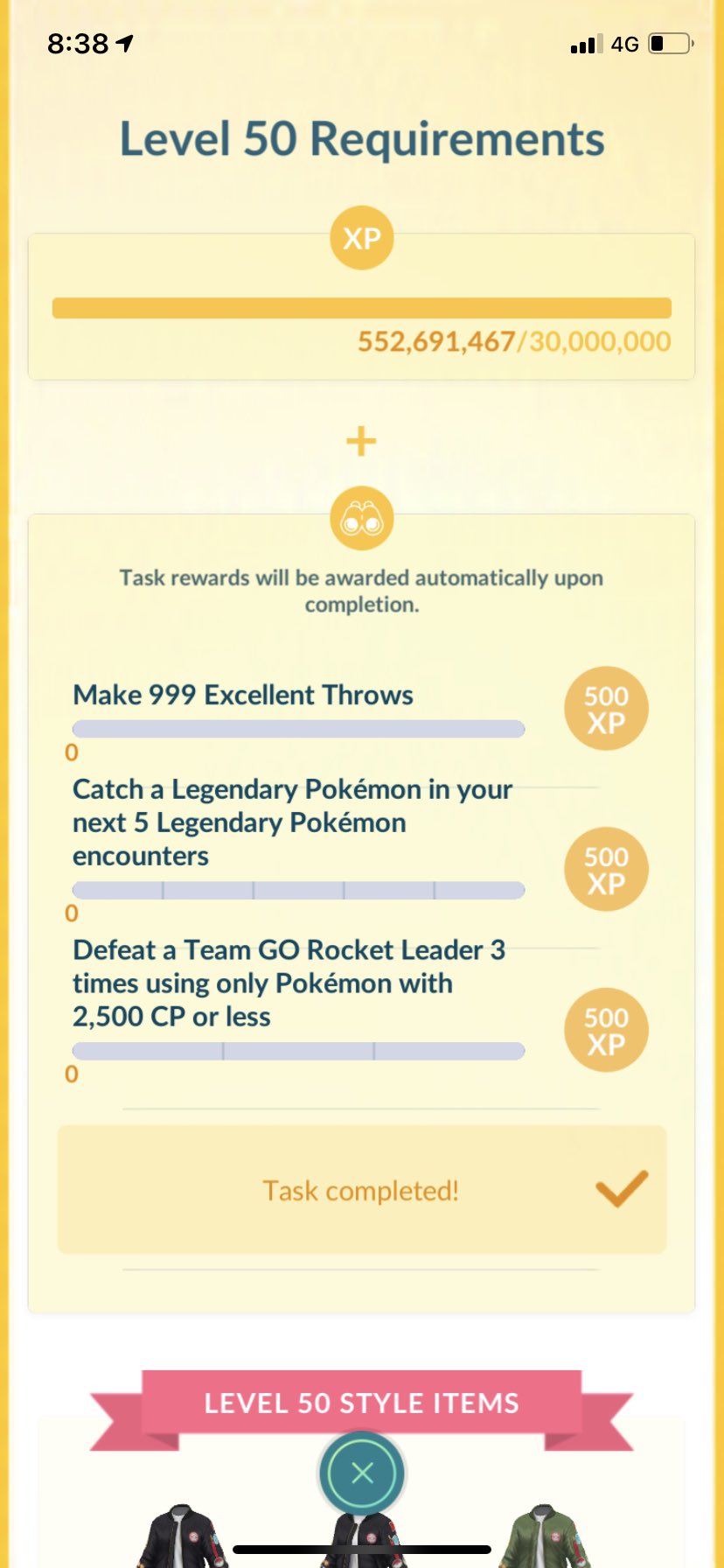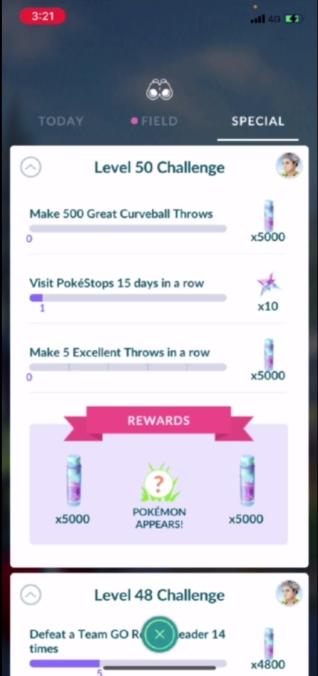 What Can I Do If My Progress Has Been Reset?
The best thing to do is to contact Niantic Support in-game by going to Settings and scrolling all the way down to "Get Support" then hitting the Message icon top right of the screen to start a new conversation. Giving a detailed report such as approximately what time this reset occurred for you and mentioning the amount of progress you made prior. The more information the better in order to hopefully recover any lost progress.
Another suggestion would be to contact Niantic Support directly by tagging @NianticHelp on Twitter and explaining this issue to them.
Parting Words
One way or another, trainers will now be racing their way to becoming Level 50 and have the motivation in mind from FleeceKing and Lauren to conquer the final hurdles to achieve this goal.
Will you reach the top level in Pokémon GO and ultimately stand out from the rest?
Best of luck trainers! and remember to stay safe.