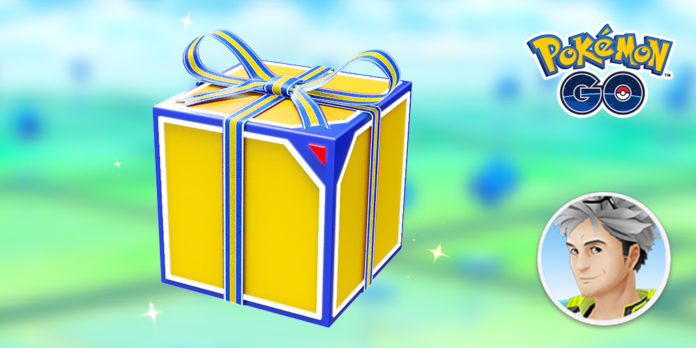 If there is a running theme to Pokémon GO's fourth year, it would be change. Alongside play-at-home gameplay changes implemented due to Coronavirus, Niantic has been testing out different versions of the Pokémon GO experience every once in a while.
Sometimes, these experiments don't go particularly well, as seen in the recent Australian PokéCoin Test update, but we have little doubt that the tests announced today will be received with a lot of criticism.
Niantic has prepared two features they will be testing in the coming months:
Daily guaranteed Pokémon encounters
Daily Free Boxes in the shop
Daily guaranteed Pokémon Encounters test features a special visit from Professor Willow. The Professor has been working on a "special" kind of Incense that he want's you to test out. This Incense won't appear in your Item Bag, but it'll be active after Professor Willow gives it to you, and it will attract 1 Pokémon once a day. Each day Willow's Special Incense will attract a different Pokémon. Unfortunately, this feature will be activated only for a limited group of Trainers.
Daily Free Boxes in the shop is a different type of test that will be also available to a small number of Trainers. If you're among the selected Trainers, the Shop button will display the notification icon when a Daily Free Box is available. If you have an available Daily Free Box, you will be able to claim in the Free section. The box will contain different items each day.
There's no set date for any of the two tests, but we're very excited to see how they pan out. The Daily Free Box rewards will probably be low, but it's an excellent idea for rural players and players that are stuck at home in quarantine.