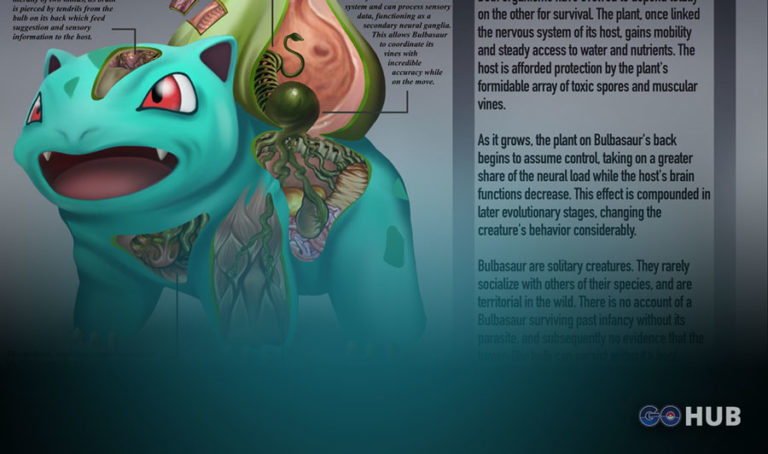 Today, another batch of illustrations by PokéNatomy went viral on imgur, bringing even more Pokemon anatomy to life. The images are incredible, showing off the wonderful science and nature of the original 151 Pokemon.
Christopher Stoll, the illustrator behind PokéNatomy, has even started a Kickstarter campaign for everyone who wants to buy the entire collection.
Kids and teachers want PokéNatomy
This entire project is actually an art project started by Christopher Stoll a few months ago, with the goal to help children learn about anatomy and biology. Kids usually relate well to pop culture and PokéNatomy anatomy helps fuel their interest and help them learn about human anatomy.
According to Chris, the original post on imgur went viral, resulting in hundreds of letters from teachers and parents who wanted to buy the illustrations to help their kids and students learn.

"Have you ever wondered what Diglett looks like under the soil? Where Voltorb come from? How Ditto Transforms? Why Abra run? Or how Magnemite reproduce?" According to the author you can get answers to all of those questions through PokéNatomy.
The PokéNatomy Kickstarter features an exclusive 8"x10" book, with over 300 pages long and contains all of the original 150 Pokémon, with full page anatomical illustrations for each Pokémon as well as detailed descriptions of their biology, behavior, and abilities.
If your kid is a Pokemon lover you should consider Pokenatomy as it is a perfect gift for science or biology oriented kids. Even if your kids hate biology (we hated biology), this could make them fall in love with it. The illustrations and notes are well written and interesting.
The Kickstarter has some interesting tiers of rewards, but we would honestly opt in for the "Hardcover tier". It costs 40$ and you'll receive 300 pages of Pokemon illustrations, in a sturdy hard cover with a really nice front cover illustration. Not bad.