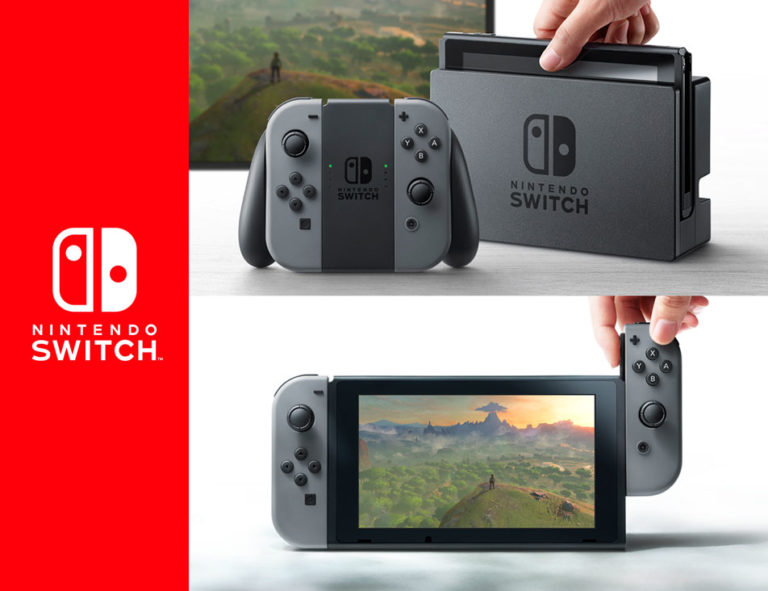 Nintendo Switch, the new Nintendo hybrid and mobile console, has been confirmed in an official trailer posted by Nintendo this morning. The console is comprised of two parts, a tablet and a dock for the tablet and is the likely platform to feature the next generation of Pokemon games.
Nintendo Switch – platform for next main series Pokemon game
As rumored before, Nintendo Switch will be the platform for the next main series core games, making it an interesting device to consider. With the rumors of a hybrid console/handheld system now confirmed to be true, the next Pokemon game is going to be freaking fantastic as well as be playable on a big screen.
There were already speculations that all of the models in the current series games were made for HD, especially after the demo of Pokemon Sun and Moon running inside the Citra 3DS Emulator showed how good the game looks in HD.
Nintendo Switch Info and Specs
The tablet screen measures around 7″ and is powered by a custom Nvidia Tegra processor, granting great HD graphics and even more power to run your favourite Zelda variant.
The controller looks really simplistic and nothing out of the ordinary. Nintendo calls it Joy-Con, and will likely offer a "Pro Controller" version with legacy button layout. Connecting the controller to the dock called Joy-Con-Grip will convert the switch from a tablet to a full fledged home console.
Now, as for the games and publishers, here are the confirmed publishers for the Switch platform:
Activision,
Atlus,
Bethesda,
Capcom,
EA,
Epic Games,
Konami,
PlatinumGames,
Square Enix,
Take-Two and
Ubisoft
The Switch will be released worldwide in March 2017.