Lots of exciting new assets have been added to the Game Master file in the last few days, from new Alola region Pokémon, to new Shadow Pokémon, Salandit family sprites and moves… and more. Hype is warranted, but remember: anything data mined can change at any minute!
💡 Disclaimer: You know the drill by now, everything in this article is data mined, and therefore subject to change or not even being released at all. Keep that in mind as we go through this. All of this information is publicly provided by the PokéMiners and is included along with some of my own commentary.
New Pokémon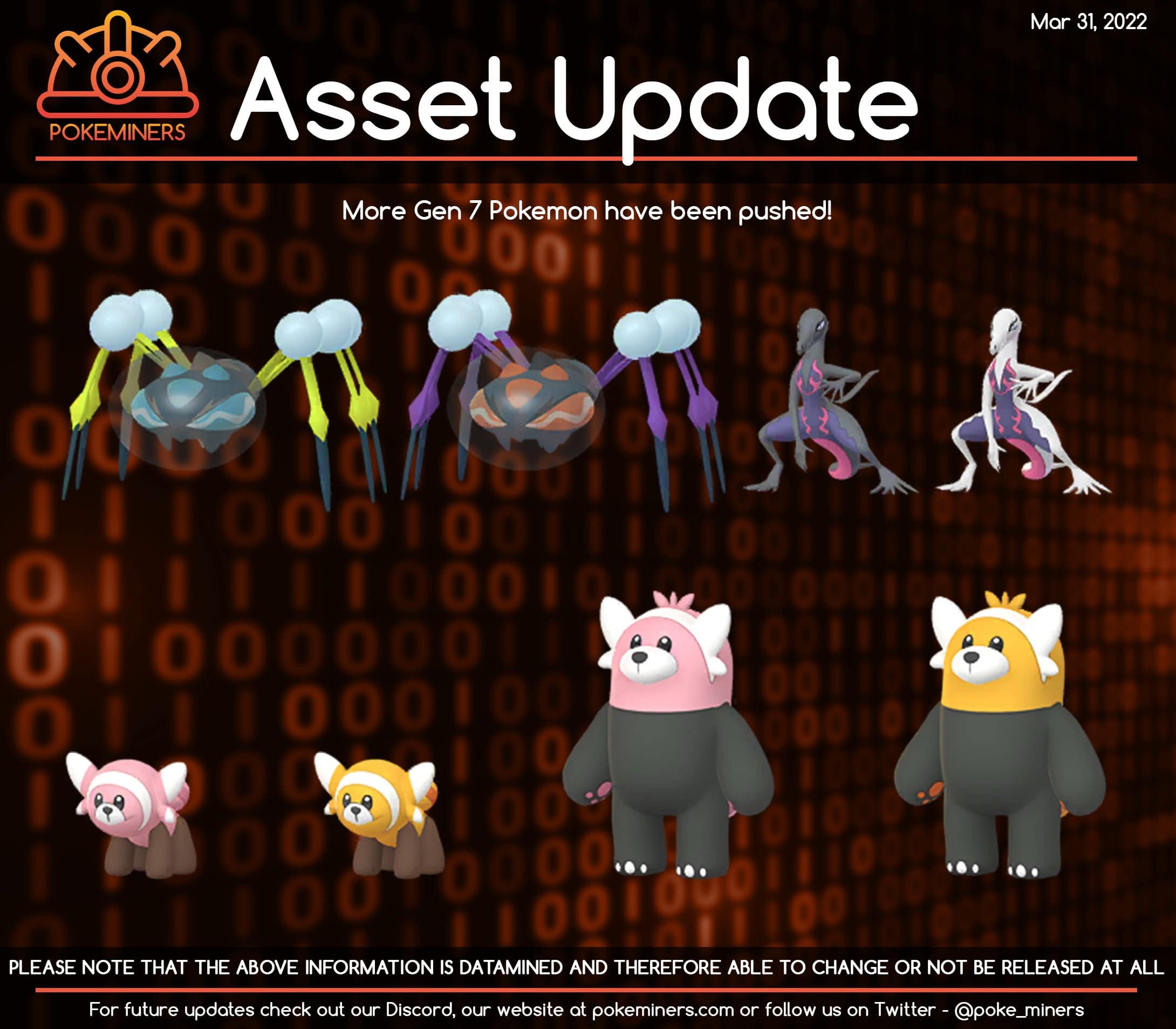 Two weeks ago we saw Salandit and Dewpider added to the masterfile, and this week we finally see their evolutions join them, Salazzle and Araquanid. Stufful and Bewear have also joined them, along with their shiny forms, in anticipation of Stufful Community Day.
All of these families have great shinies, but we have no word on when we will see the Salandit or Dewpider families, never mind their shiny forms. We know we are getting a new Alola Pokémon with Sustainability Week, Salandit or Dewpider could appear as part of this.
New Shadow Pokémon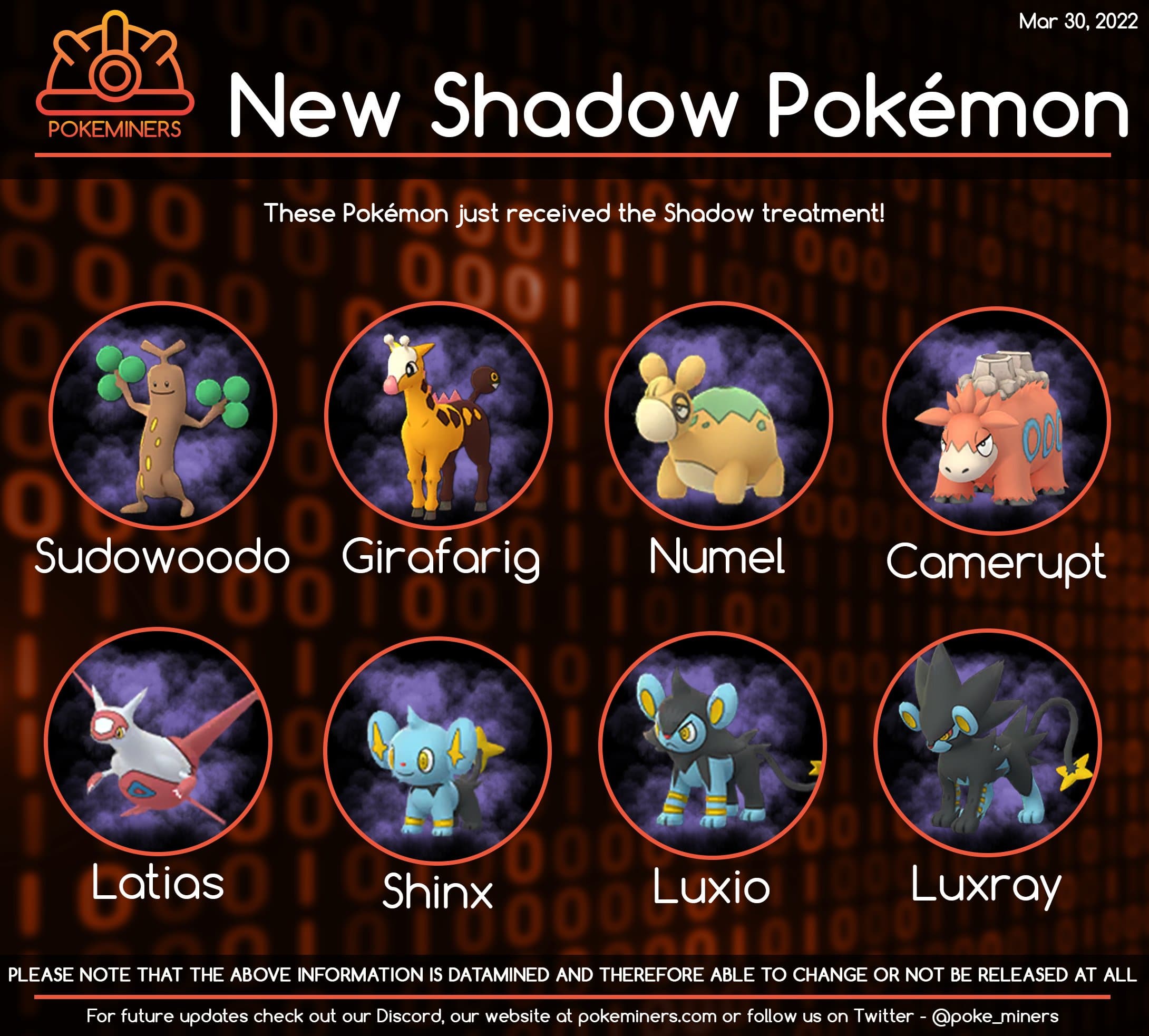 Now there are absolutely some Pokémon to be hyped about here.
Shadow Latias looks like it could potentially be Giovanni's next Legendary Pokémon! The Shinx family are a popular family too, and would be great as one of the Team GO Rocket leaders Pokémon. Imagine shiny shadow Shinx?!
Salandit & Salazzle Movesets Added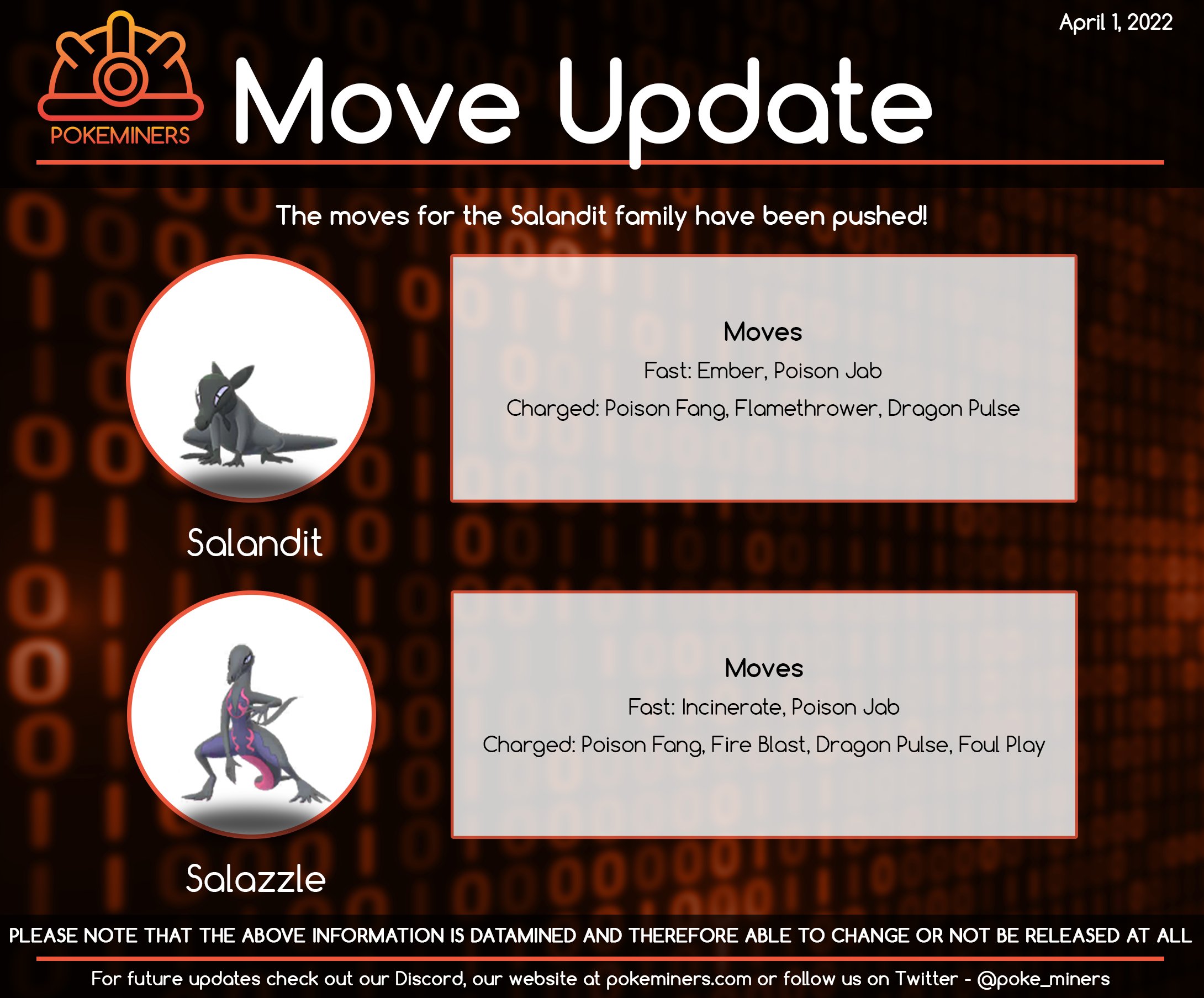 Movesets have been added for Salandit and Salazzle, which implies they might be coming really soon. They would fit great with the teased All-Hands Rocket Retreat event, so we could potentially even see them appearing this weekend. After a quick glance JRE is hyped for Salazzle in both Great and Ultra League PvP, so I'm sure a full analysis will be incoming soon!
New Retro Cup Logo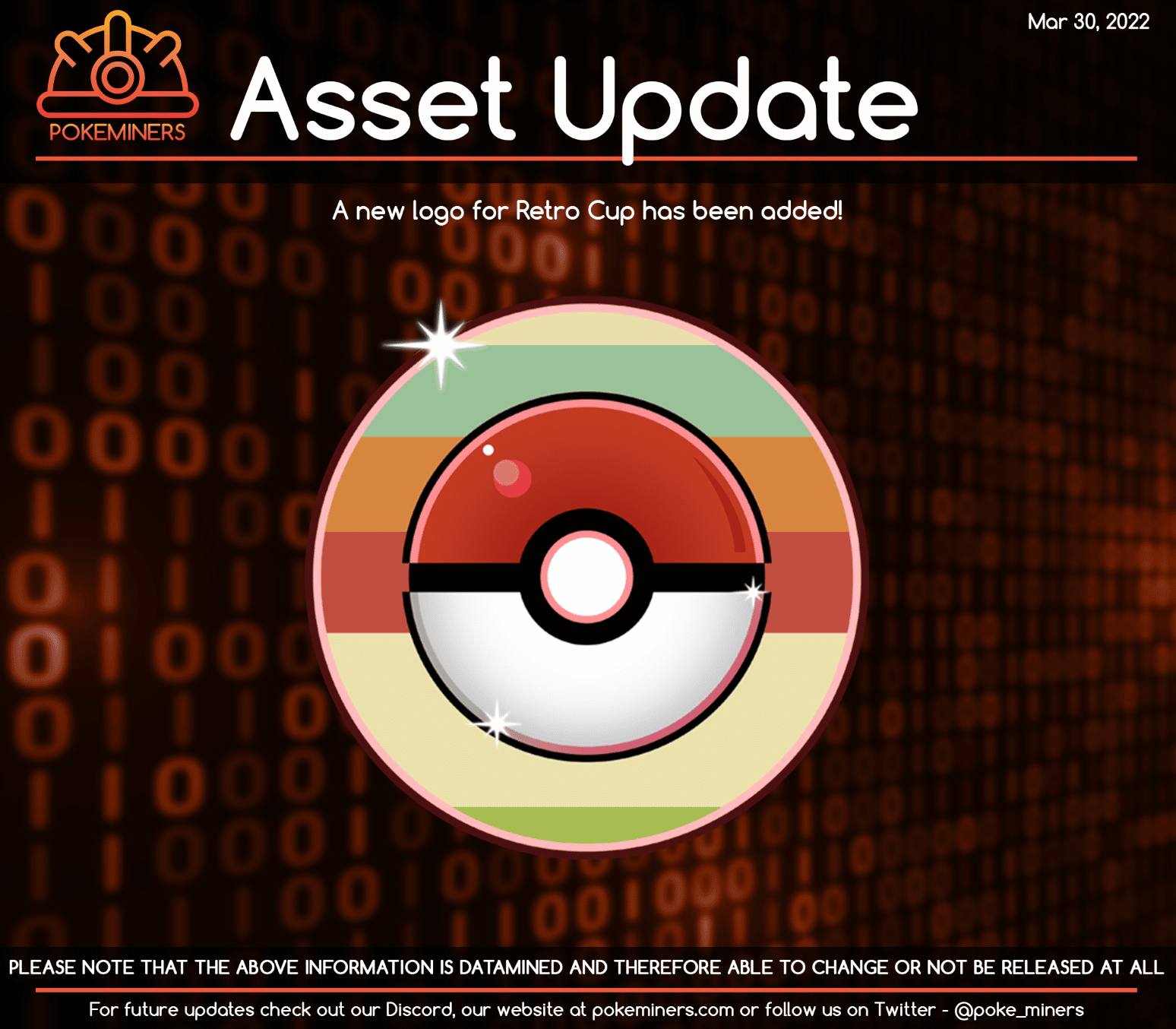 Retro Cup has a new logo with a fun seventies sort of style. Retro Cup starts on April 19th and only the first 15 Pokémon types, excluding Dark, Steel, and Fairy types, will be usable, with a CP limit of 1,500.
Sticker Update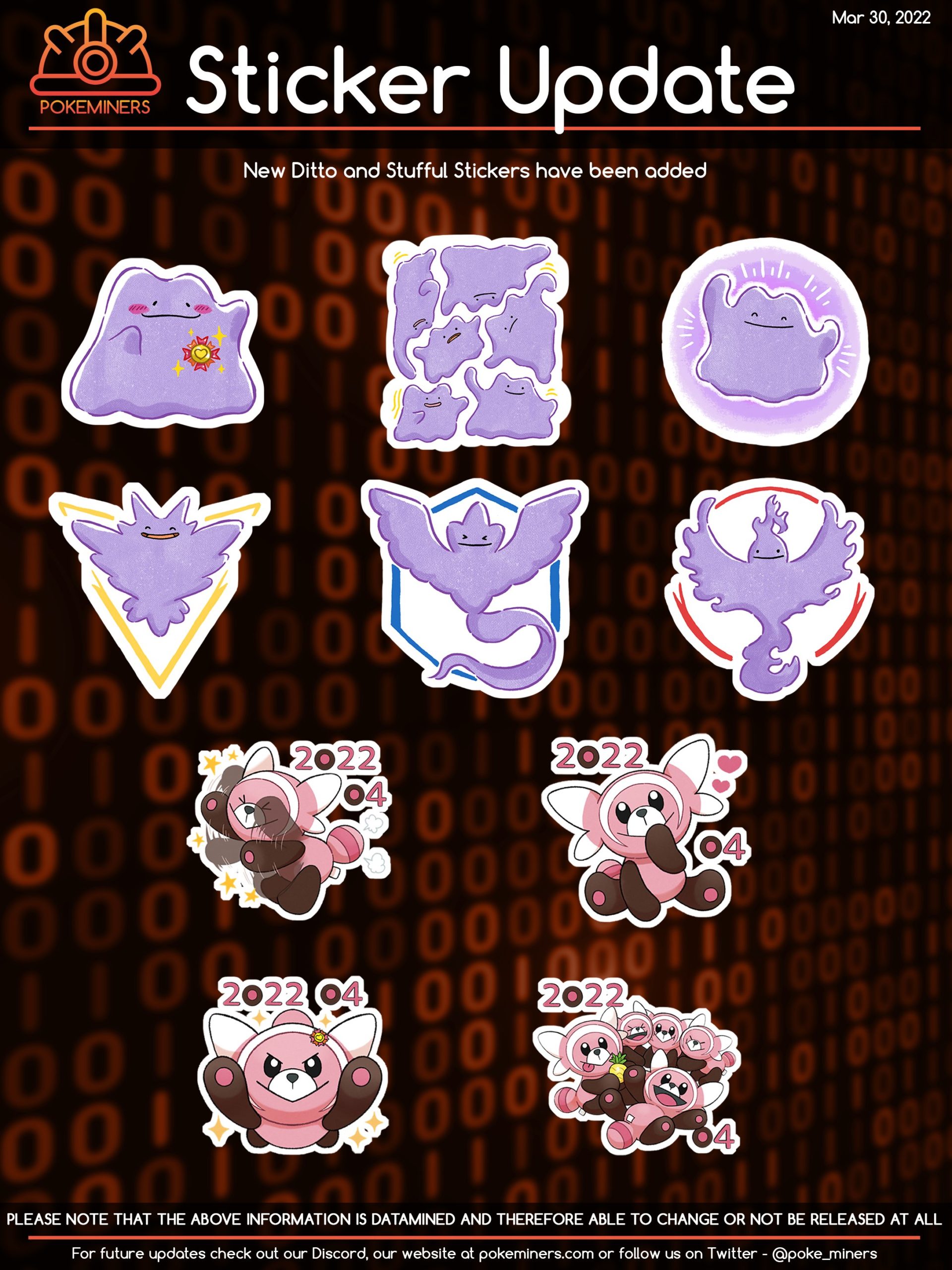 How adorable are these new stickers? I'm obsessed with the Team badges in Ditto style. SO cute and collectable. We also have new Stufful stickers ready for Community Day too.
New Photobombs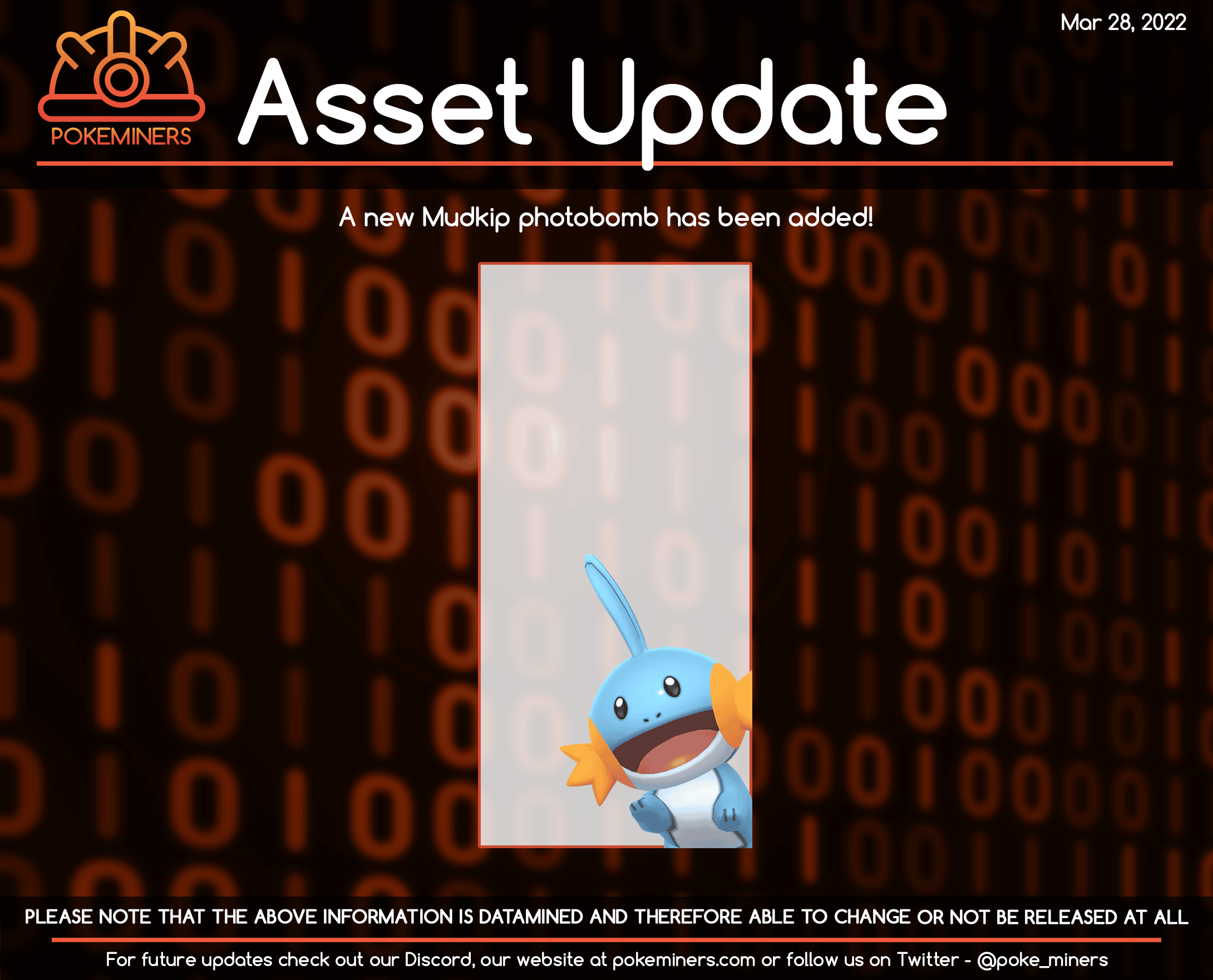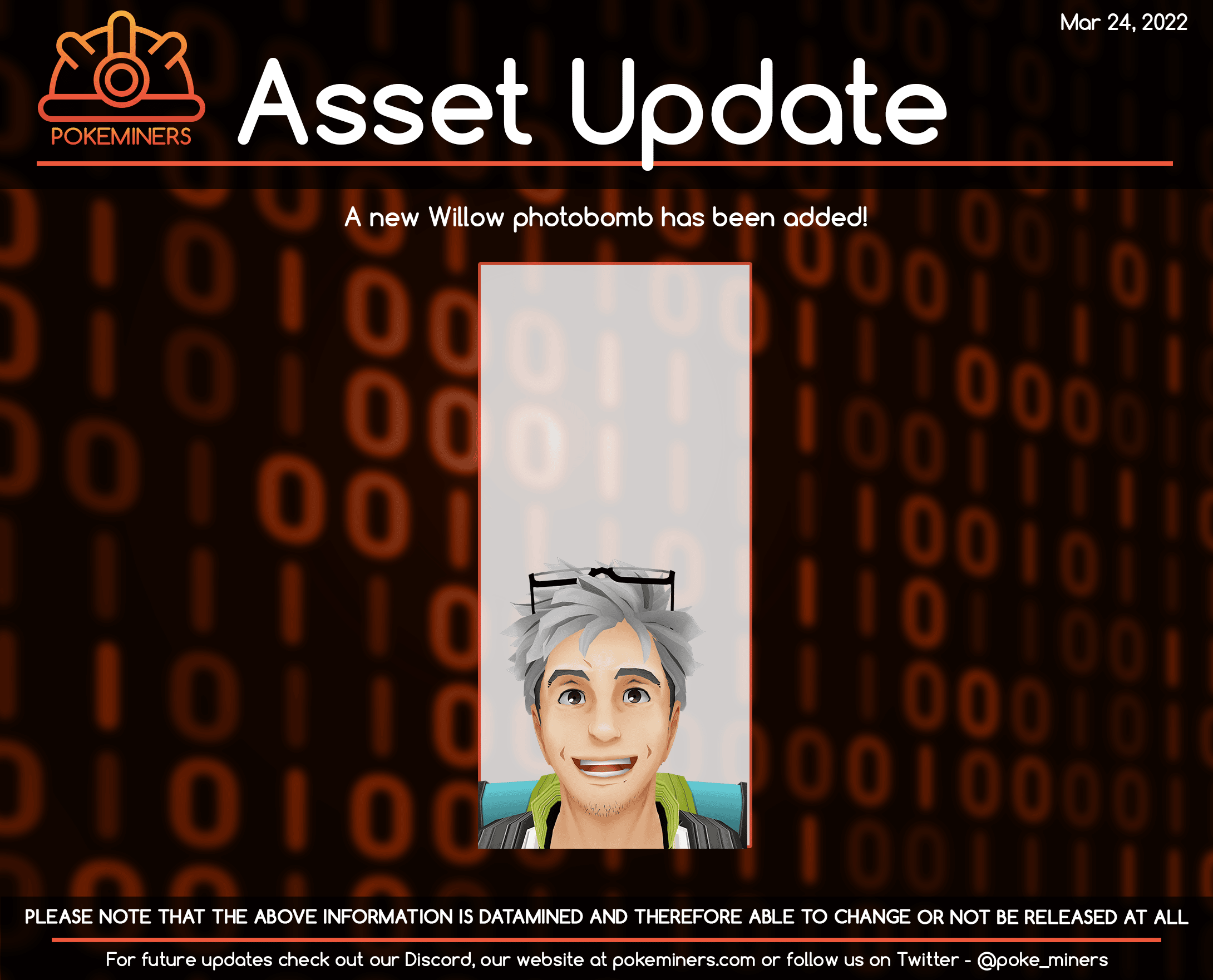 Mudkip and Professor Willow photobombs have been added. Mudkip ready for the Mudkip Community Day Classic takes place on 10th April, but Professor Willow… what could he be for?