It's Spooky Season! With the changing of the seasons comes Halloween, horror movies and general spookiness, so for October we just had to ask for submissions with a spooky theme. We had no particular requirements for this feature, because we just knew the amazing AR community would be filled with creativity and awesome concepts! This is probably our biggest feature yet because we had so many brilliant entries (over 75!) that I had to include as many as I could.
Unedited Images
The below AR images have not been edited in any way.
'Mischief' by karuta, Japan.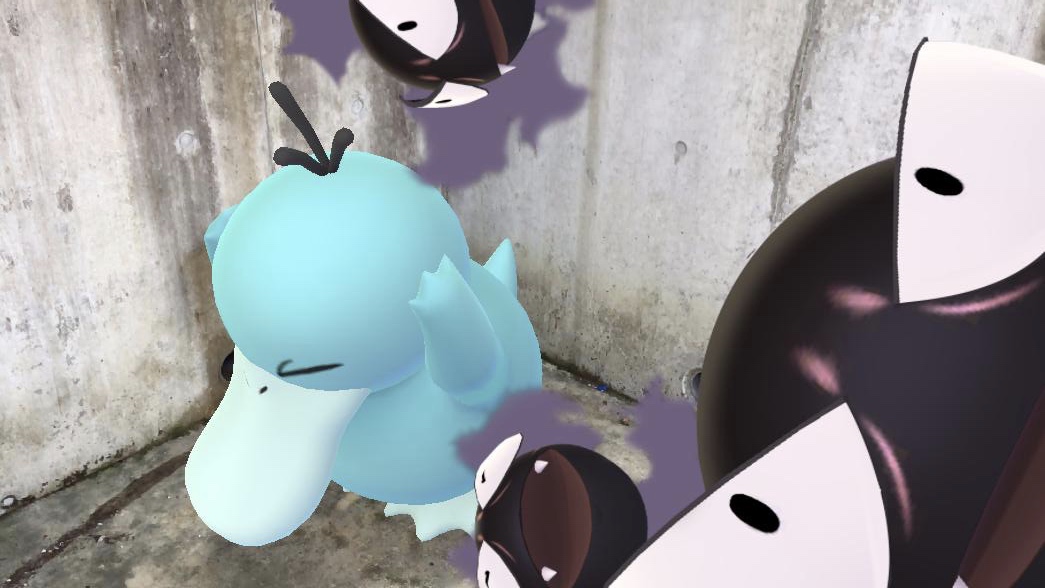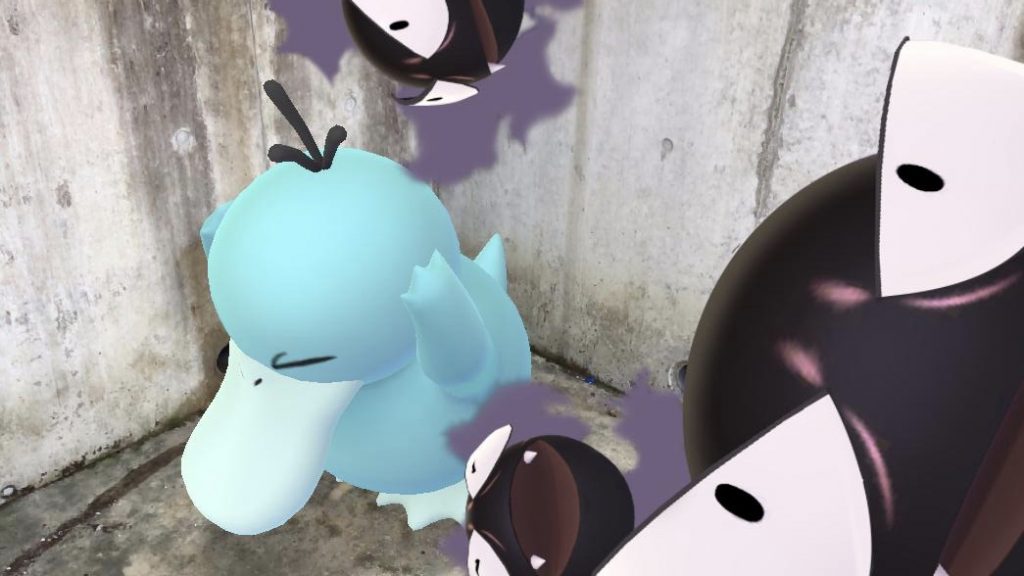 'Psyduck scared of ghosts.'
'Morning Fog' by GrimVoorhees, New England.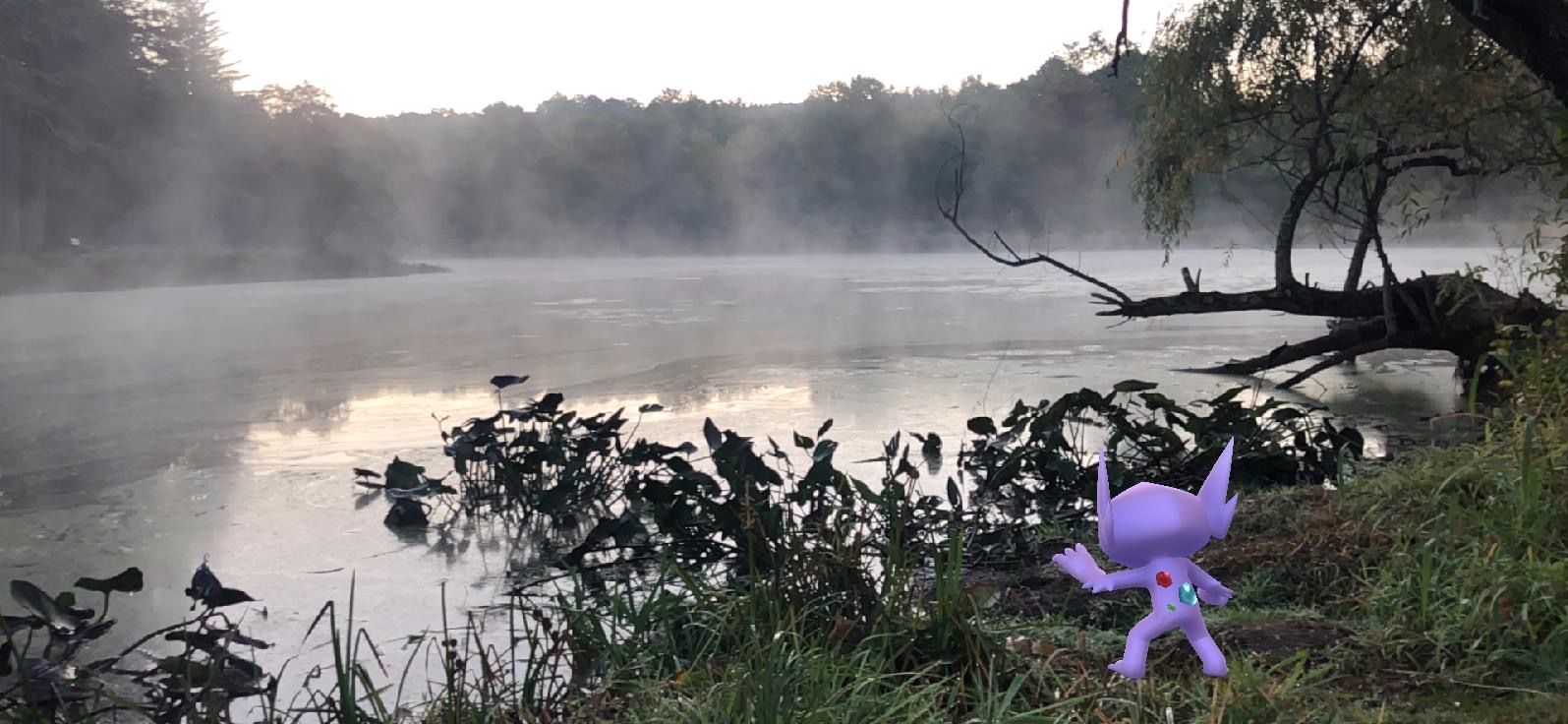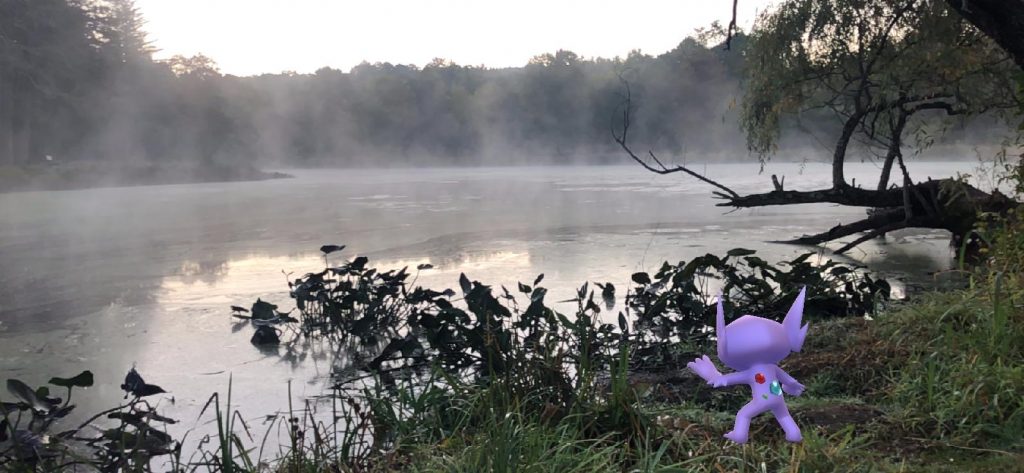 'A Sableye seen enjoying the chilling but beautiful glow of a morning fog across the pond'
'Cold-hearted Froslass' by EarlKetchum, Philippines.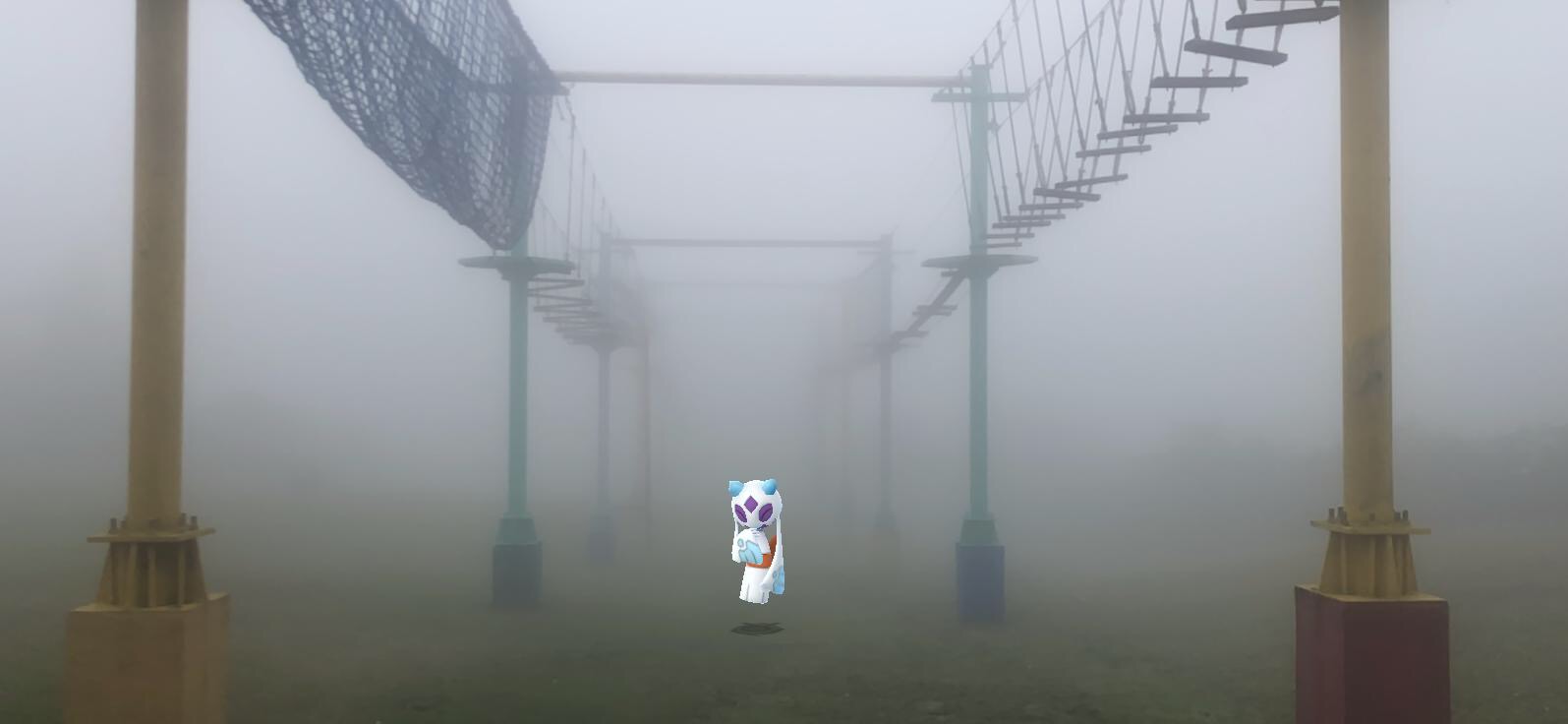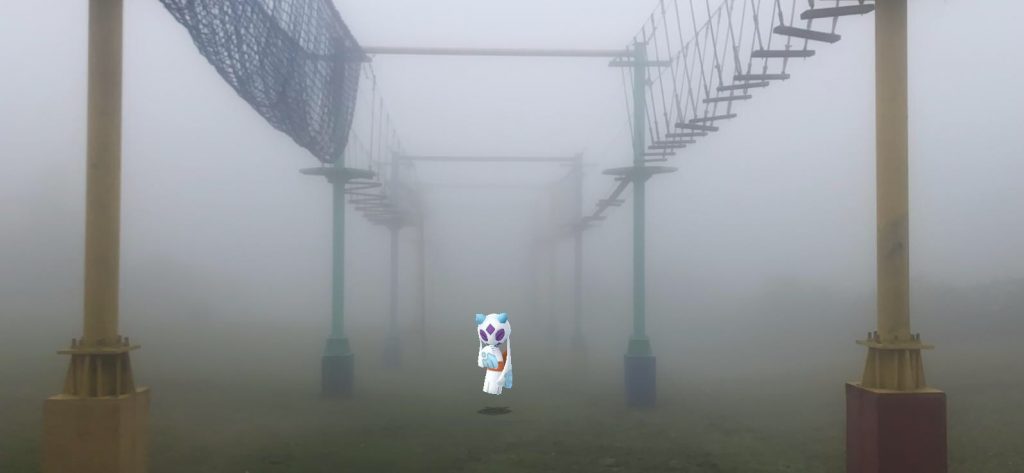 'As I went up the theme park located at the mountaintop of Bacolod City, I saw this Froslass, all alone in the middle of a thick fog. Turns out that Froslass has been wandering and living in the theme park for several years already.'
'Worse than Annabelle' by Feresk, Cebu City, Cebu, Philippines.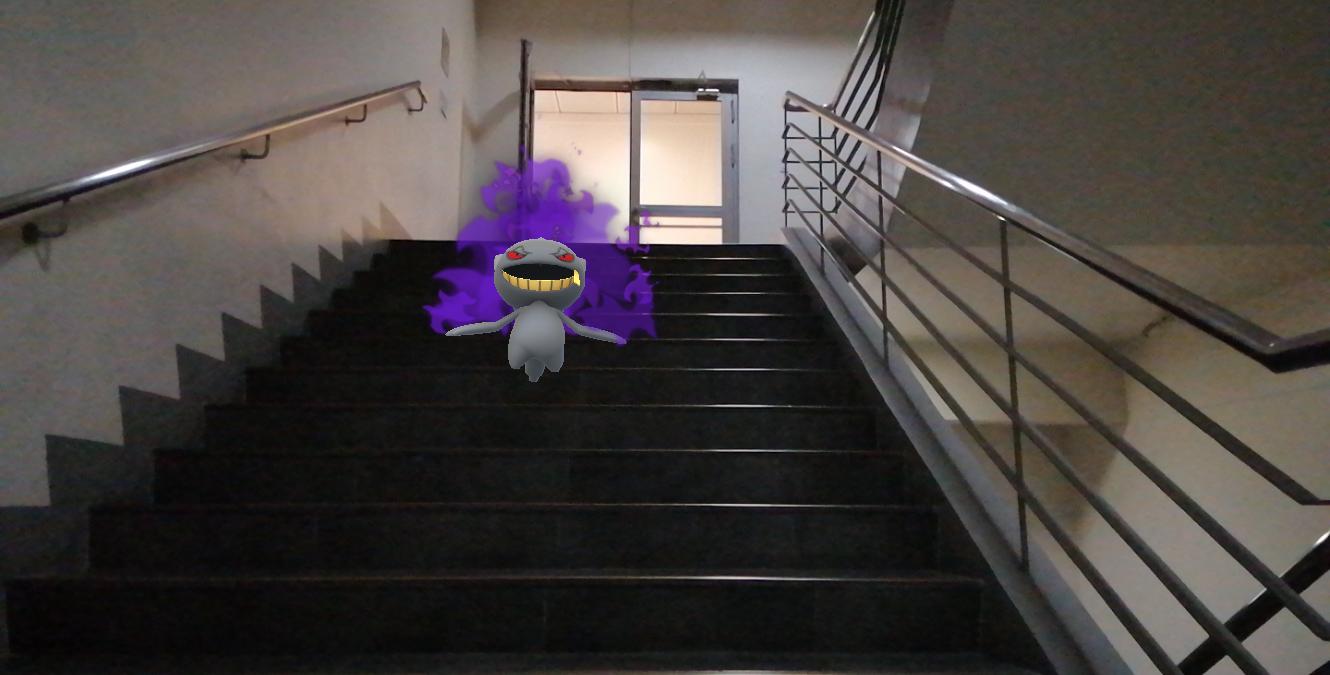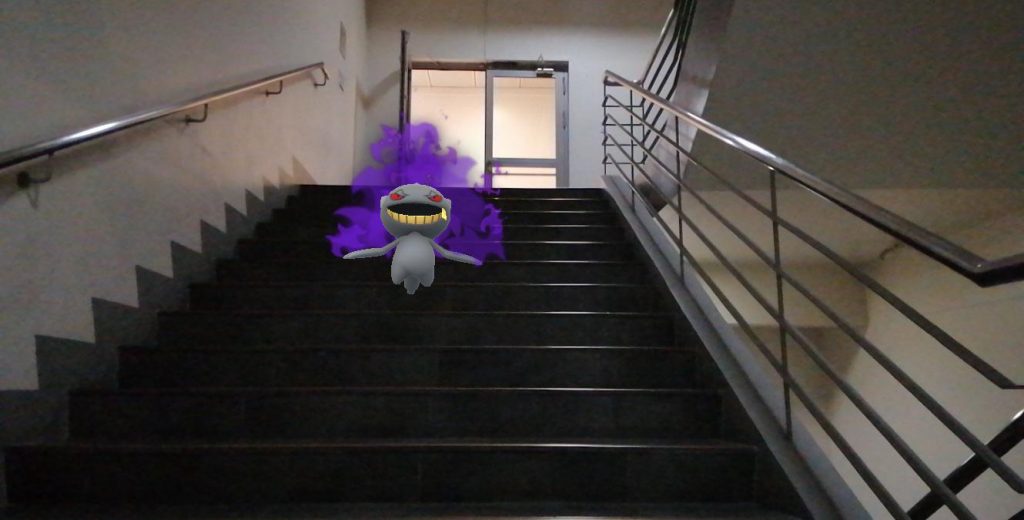 'What do you do when you're doing the night shift, you're taking the stairs and this comes barreling towards you in the middle of the night?'
'Hauntingly Beautiful' by SnoStormUnicorN, Wisconsin, USA.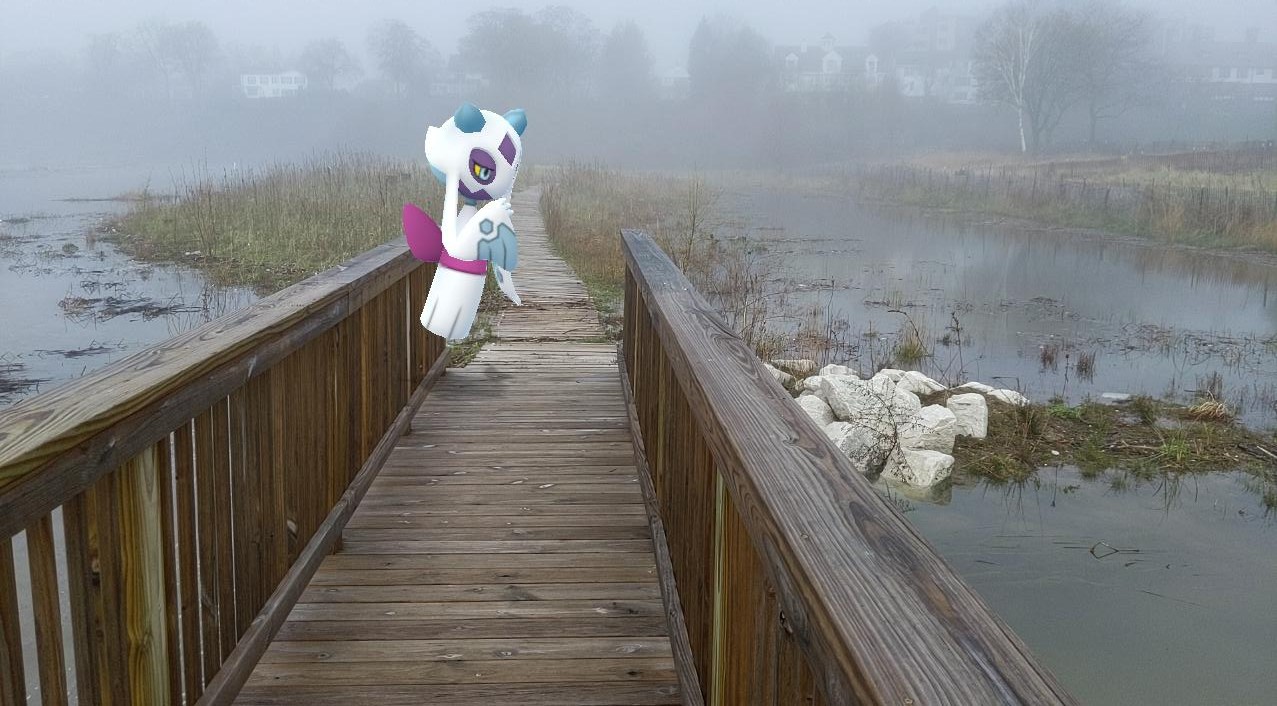 'In the hours of the early dawn, you may catch a glimpse. Her call echoes across the still waters. Abandoned by her trainer centuries ago, and yet her loyalty never waned. She wanders the shore searching, hoping, longing for his return.'
'A spooky morning at the playground' by HazelCrocus, Netherlands.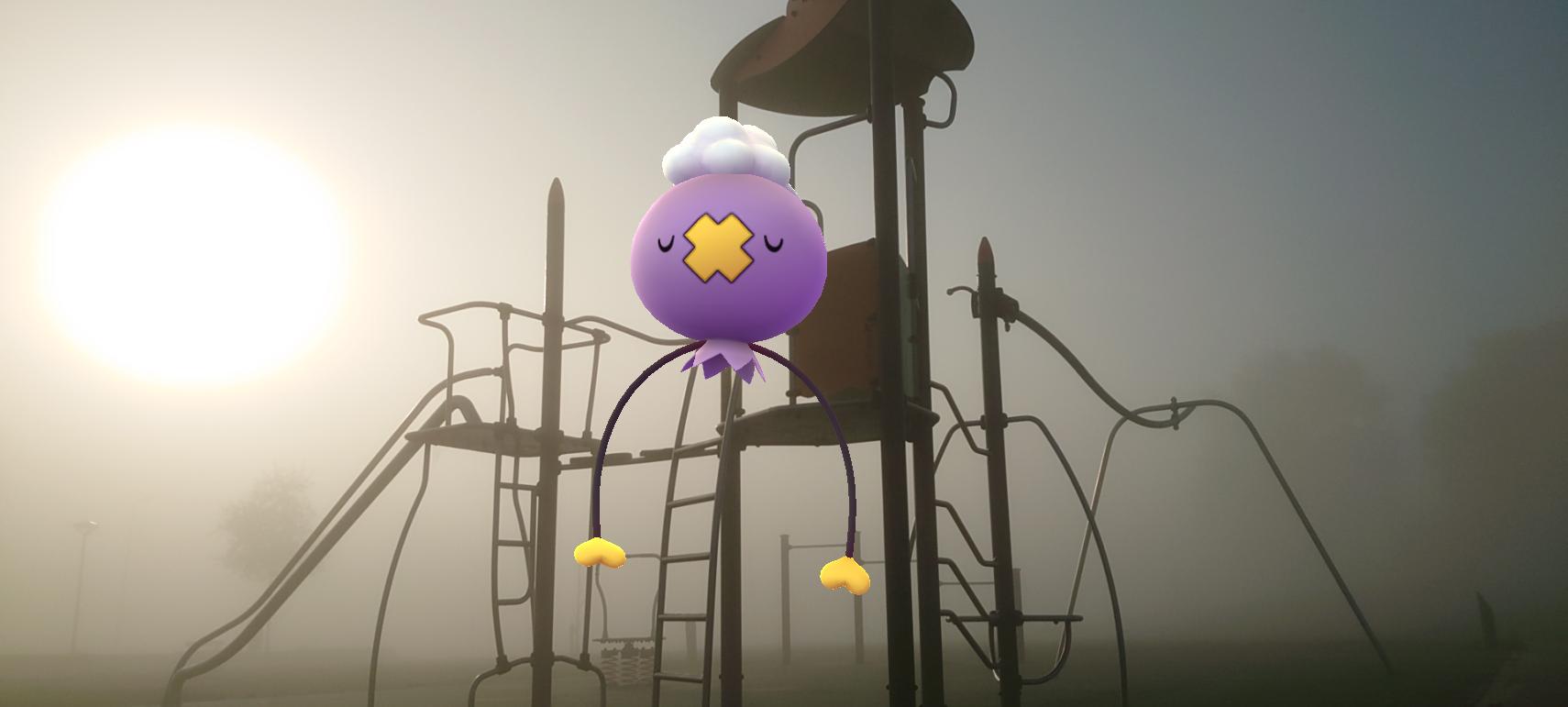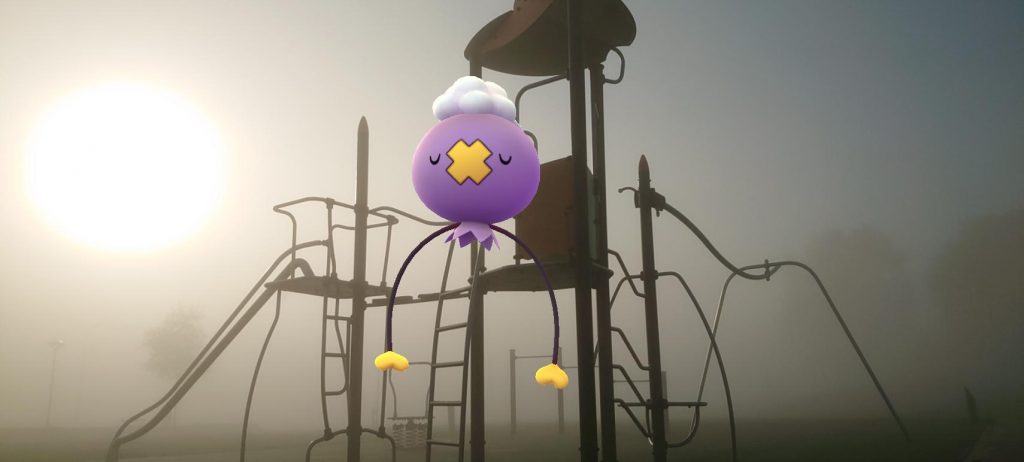 'Waking up to this spooky foggy morning. The fog was so thick you could hardly see anything in front of you. When I passed a playground I got this strange feeling that something or someone else was roaming through the playground. I decided to stop and take a photo. That was the moment the drifloon came from the fog. Luckily it was early and no kids where playing outside.'
'観物陰から覗く者' by ずんだオレ, サンシャインシティ.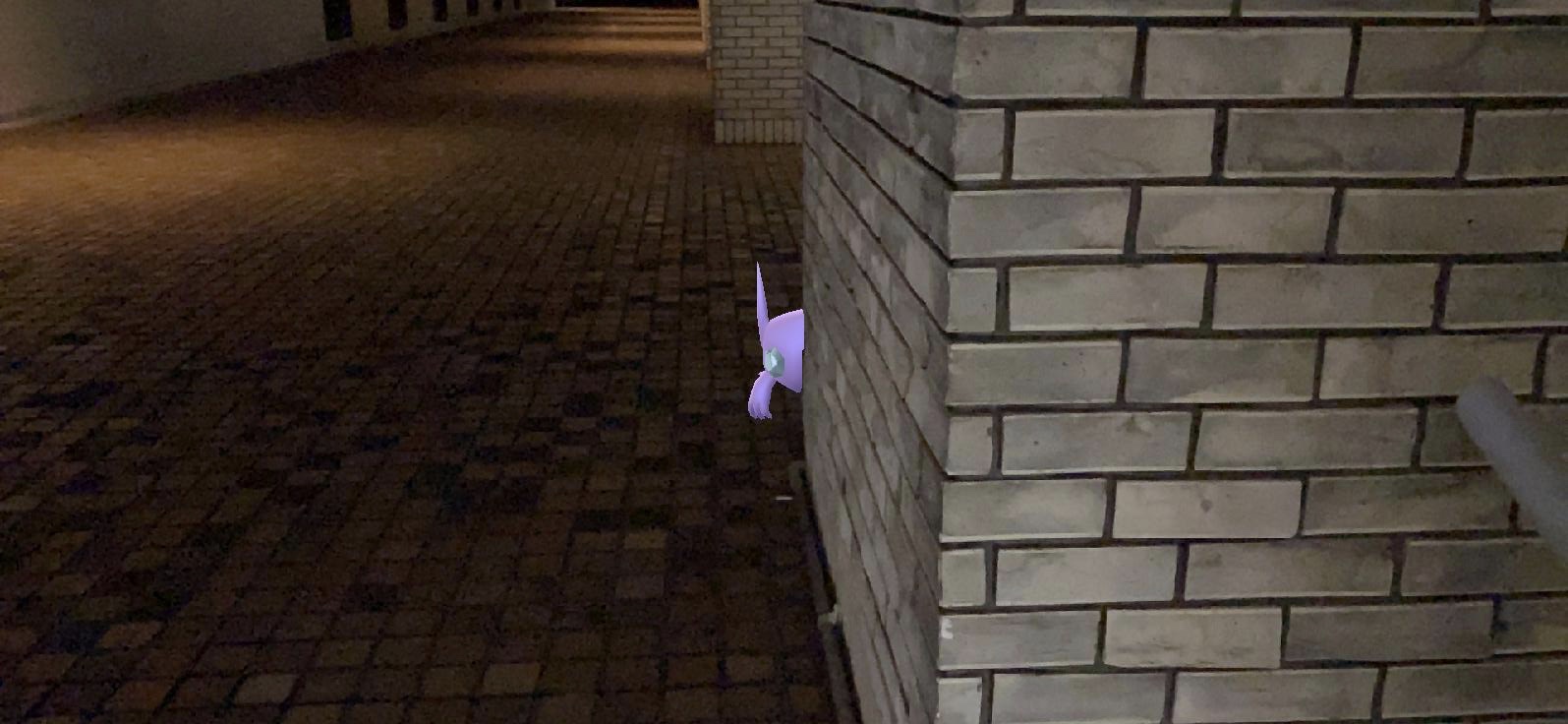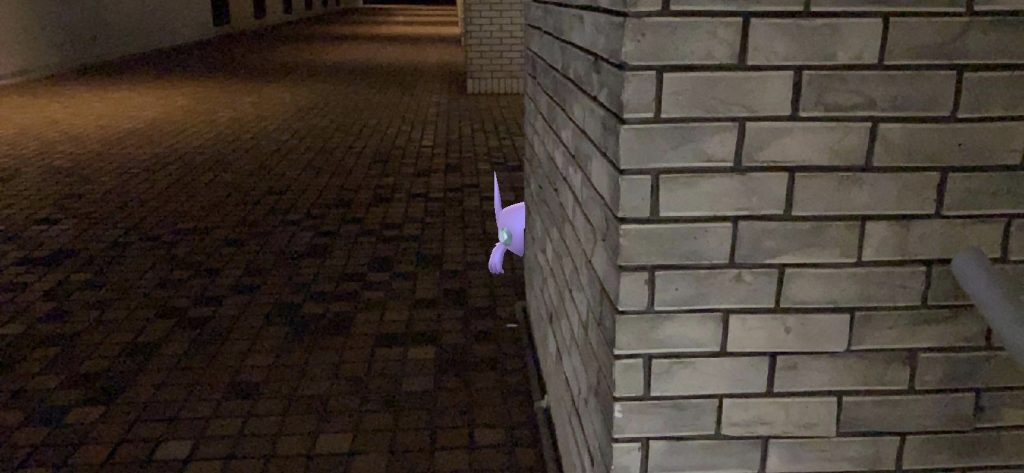 '薄暗い通路の柱から、コチラを伺う瞳‥'
By AshEch0, Virginia, USA.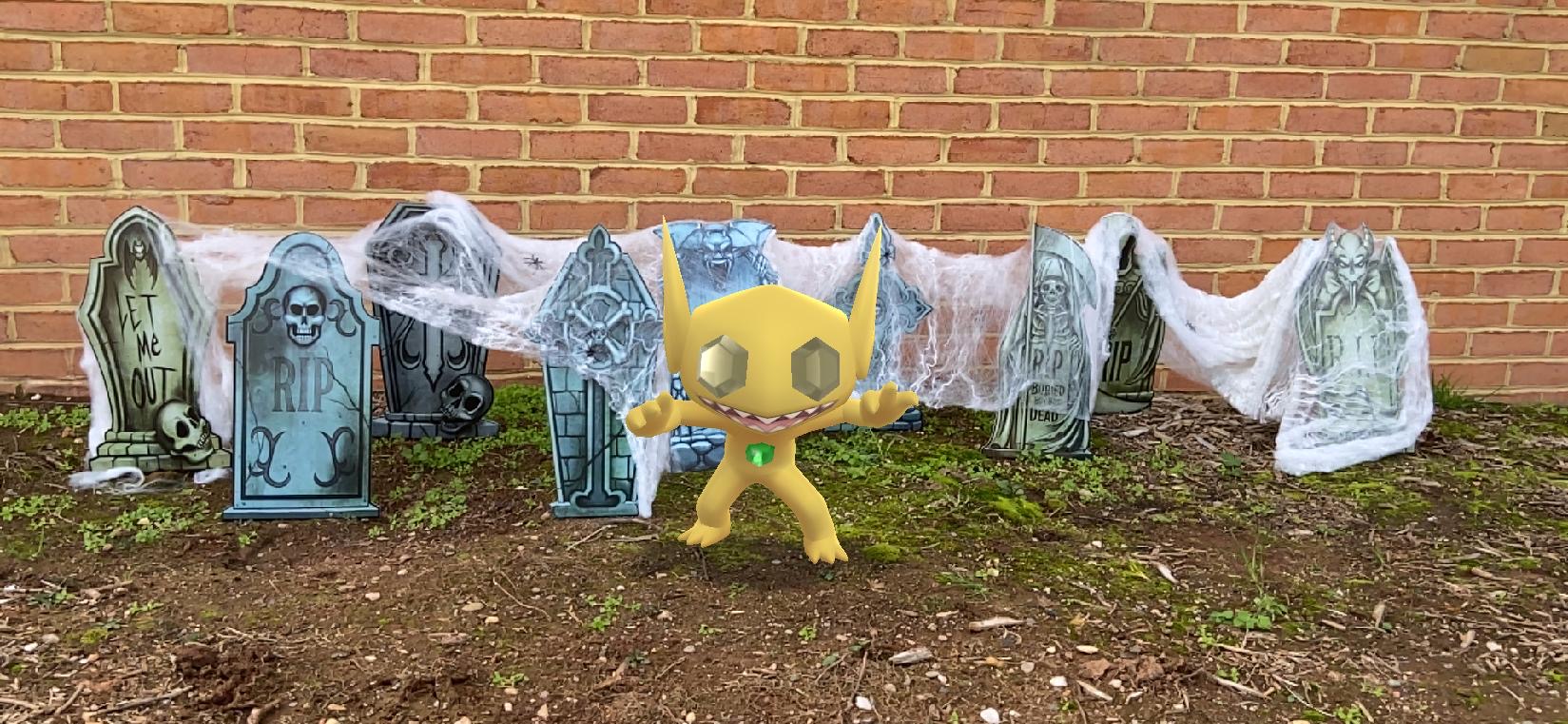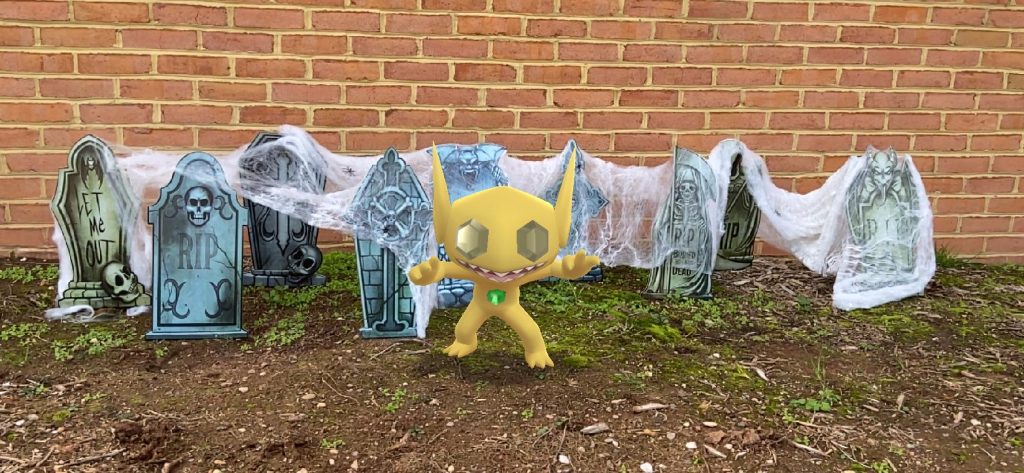 'Since it is Halloween I wanted to capture AR photos of ghost Pokémon in a cemetery like setting.'
Edited Images
The below AR images have been edited or filtered in some way.
'Hover between life and death' by ACE(艾斯), Tokyo, Japan.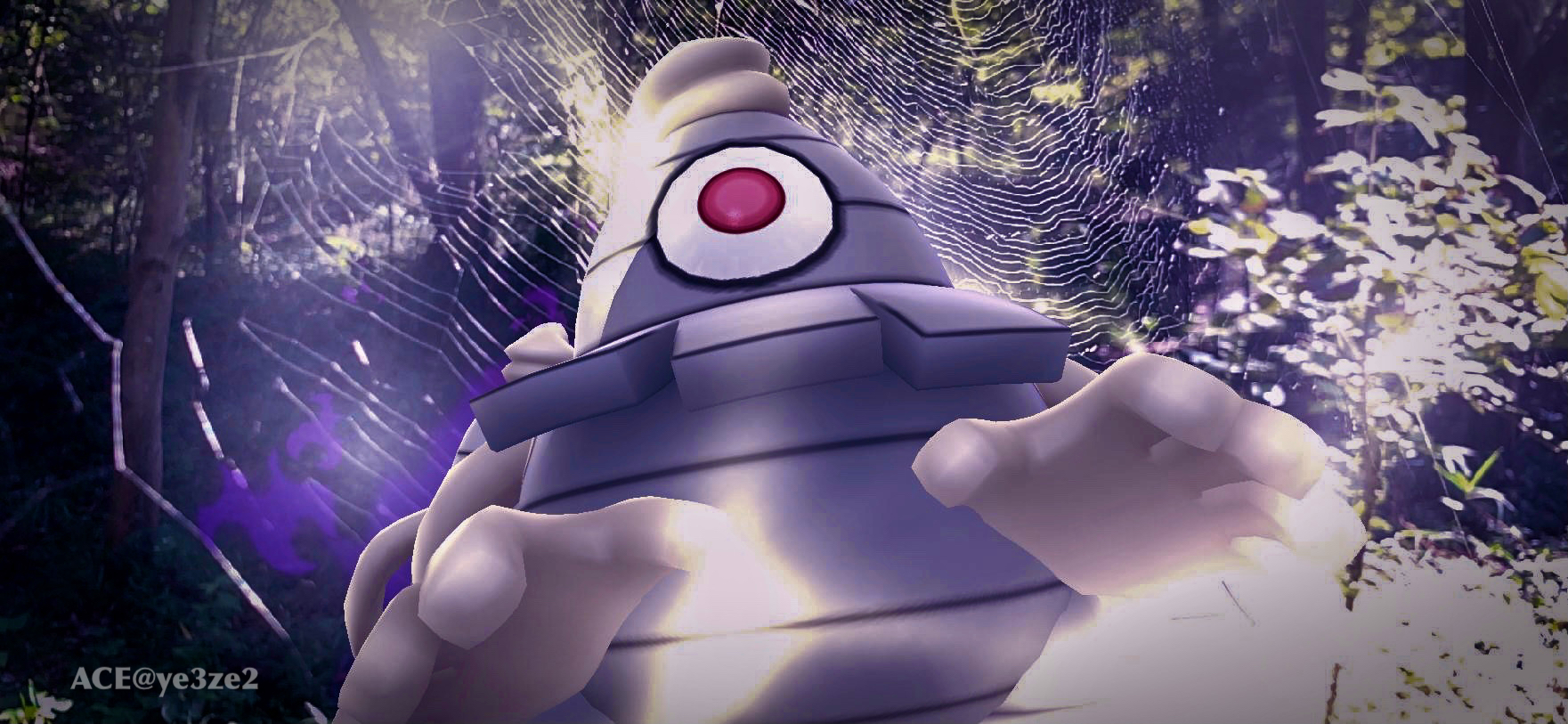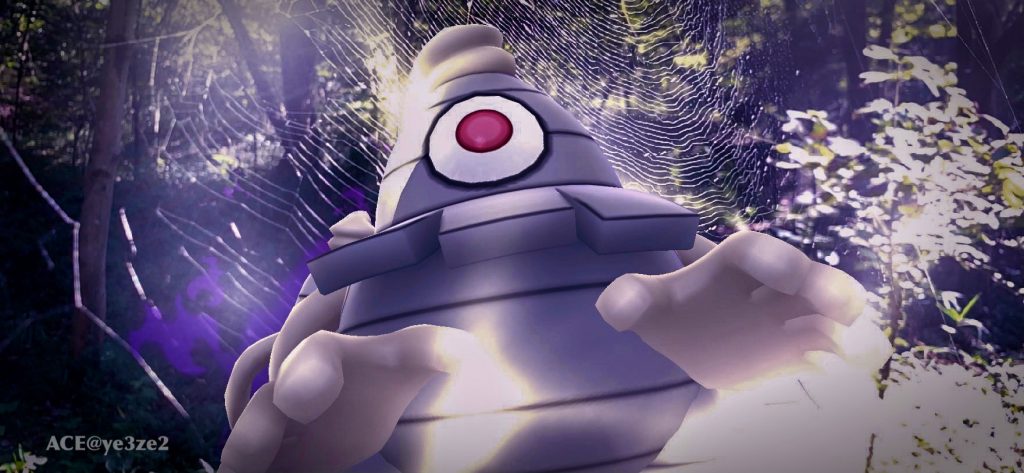 'Dusclops seems to be based on the Hitotsume-kozō, a humanoid, Cyclops-like ghost. It also has similarities with the Chōchin-obake, which are one-eyed haunted paper lanterns, and mummies.'
'fuwa fuwa' by karuta, Japan.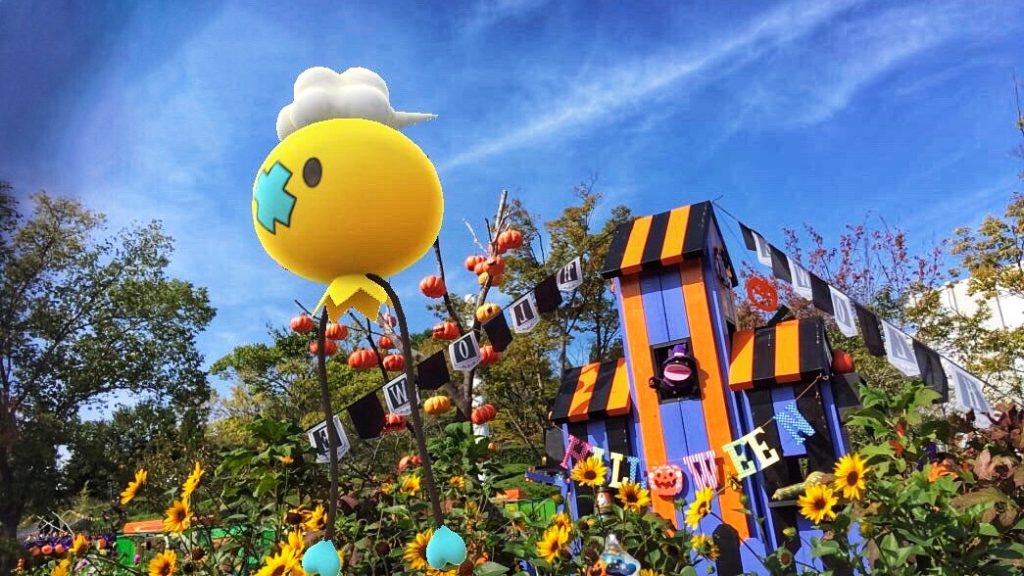 '風の向くまま'
'What lurks behind the shadow….' by ElKhan32, Essex, UK.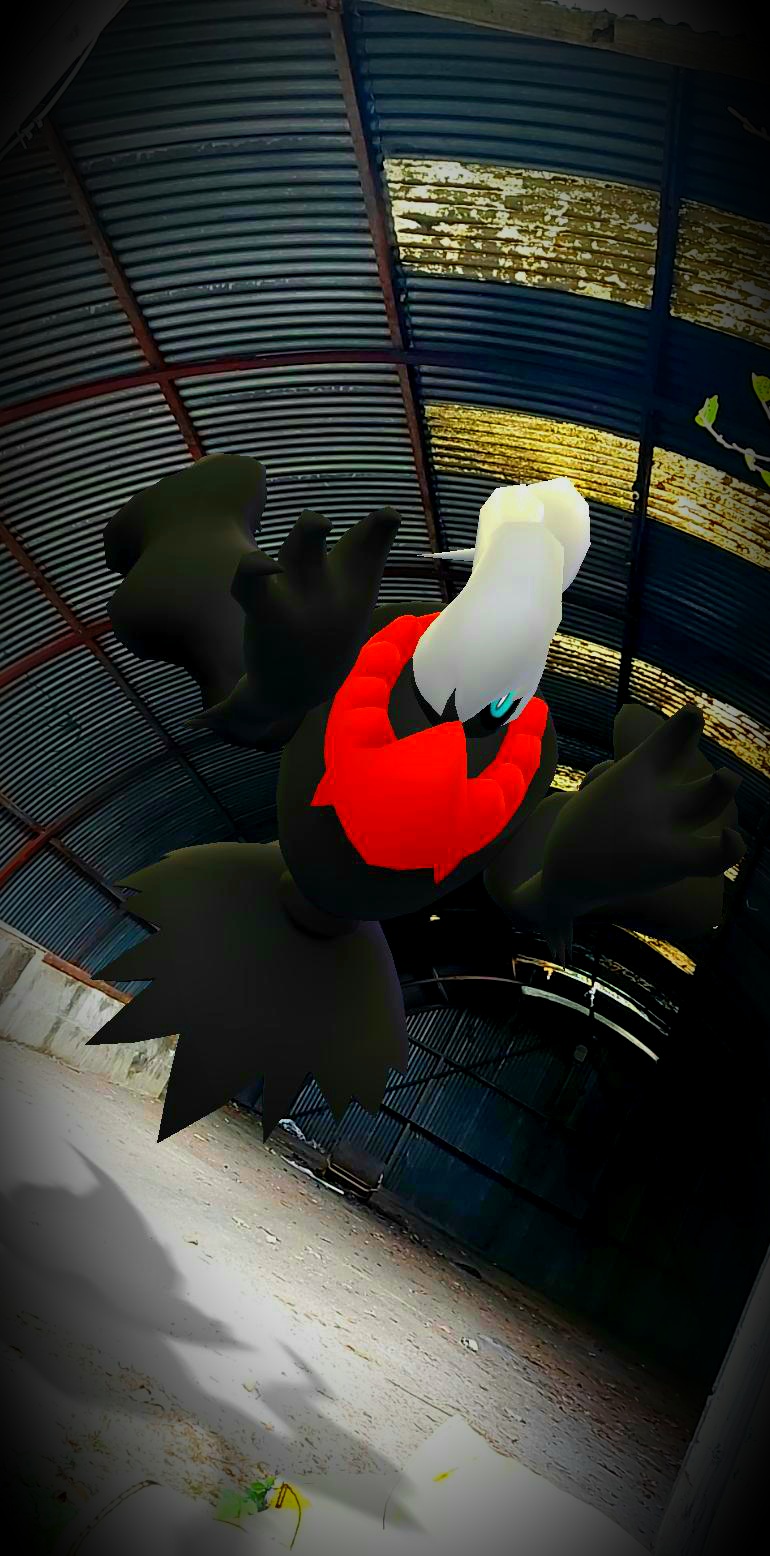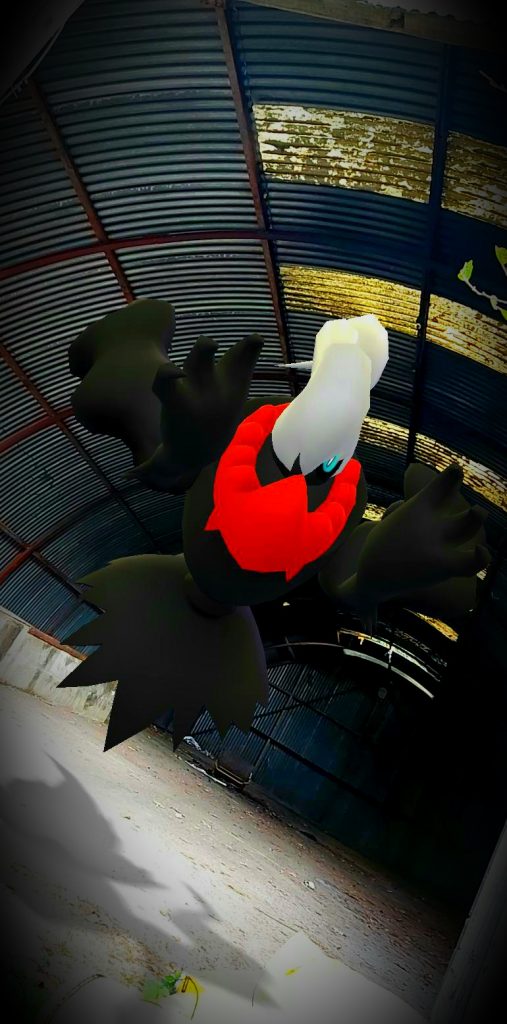 'While walking through the woods with my dog on her daily walk I came across this disused shed. Probably a relic from the old mining days. A strange tapping noise was coming from within. We approached to investigate. Nothing. Looking for a branch striking or a small creature maybe in distress but finding nothing, yet the sound got louder. Tap. Tap. Tap. Preparing to leave on the assumption it was nothing. I turn to see 2 dark hands reaching out of the shadow…..'
'HAPPY HALLOWEEN' by i6s6o, Nagoya, Japan.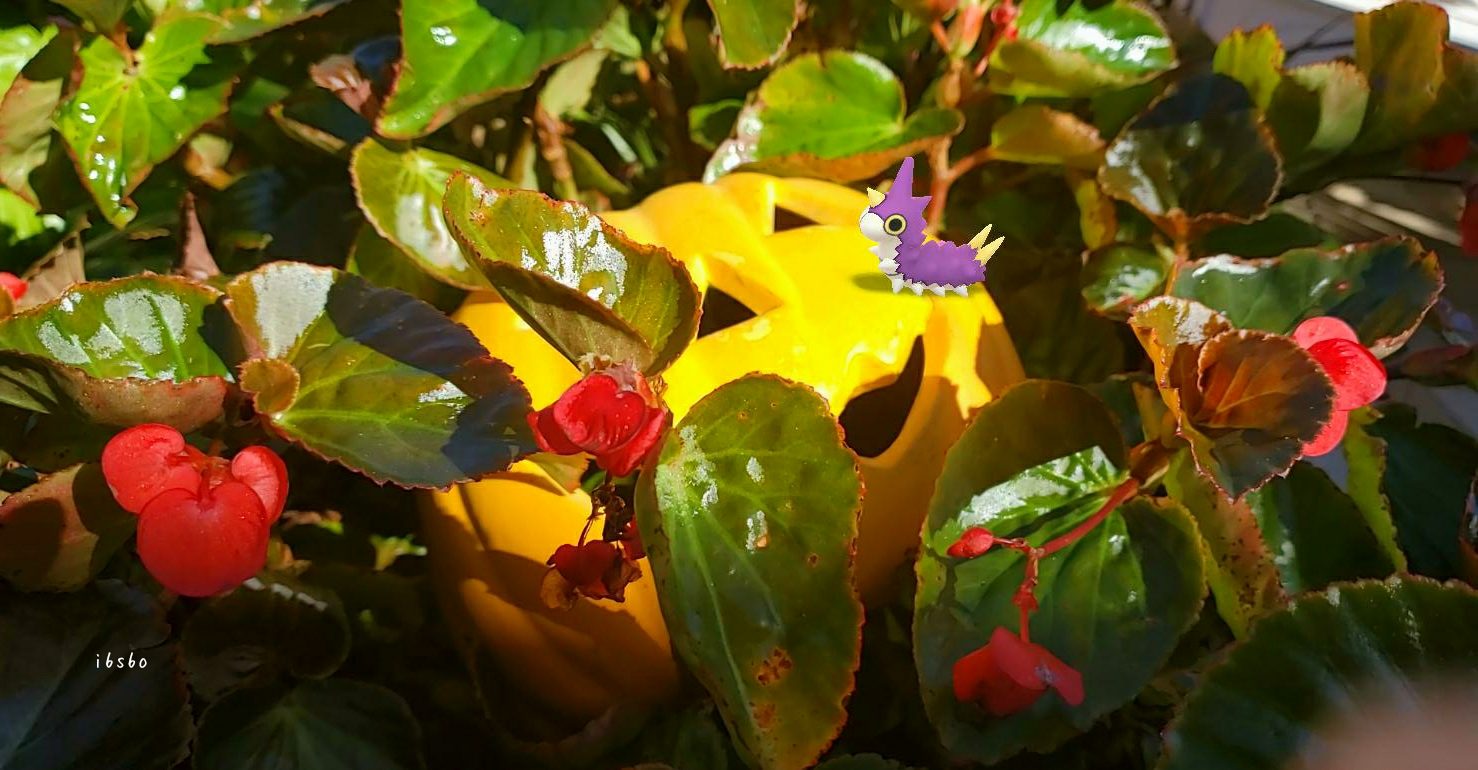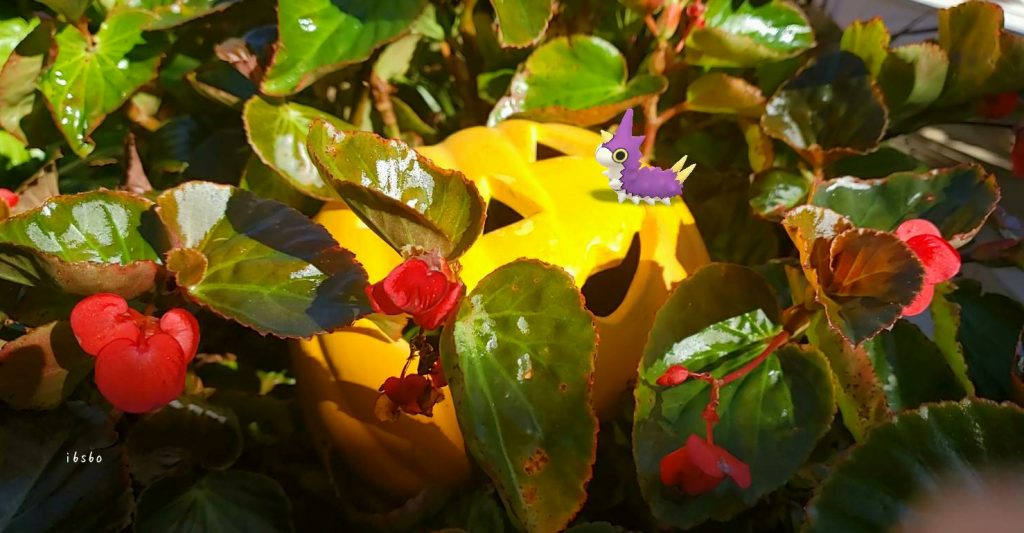 'I'm looking forward to the HALLOWEEN!'
'Abandoned and Haunted' by FroManMark, New York.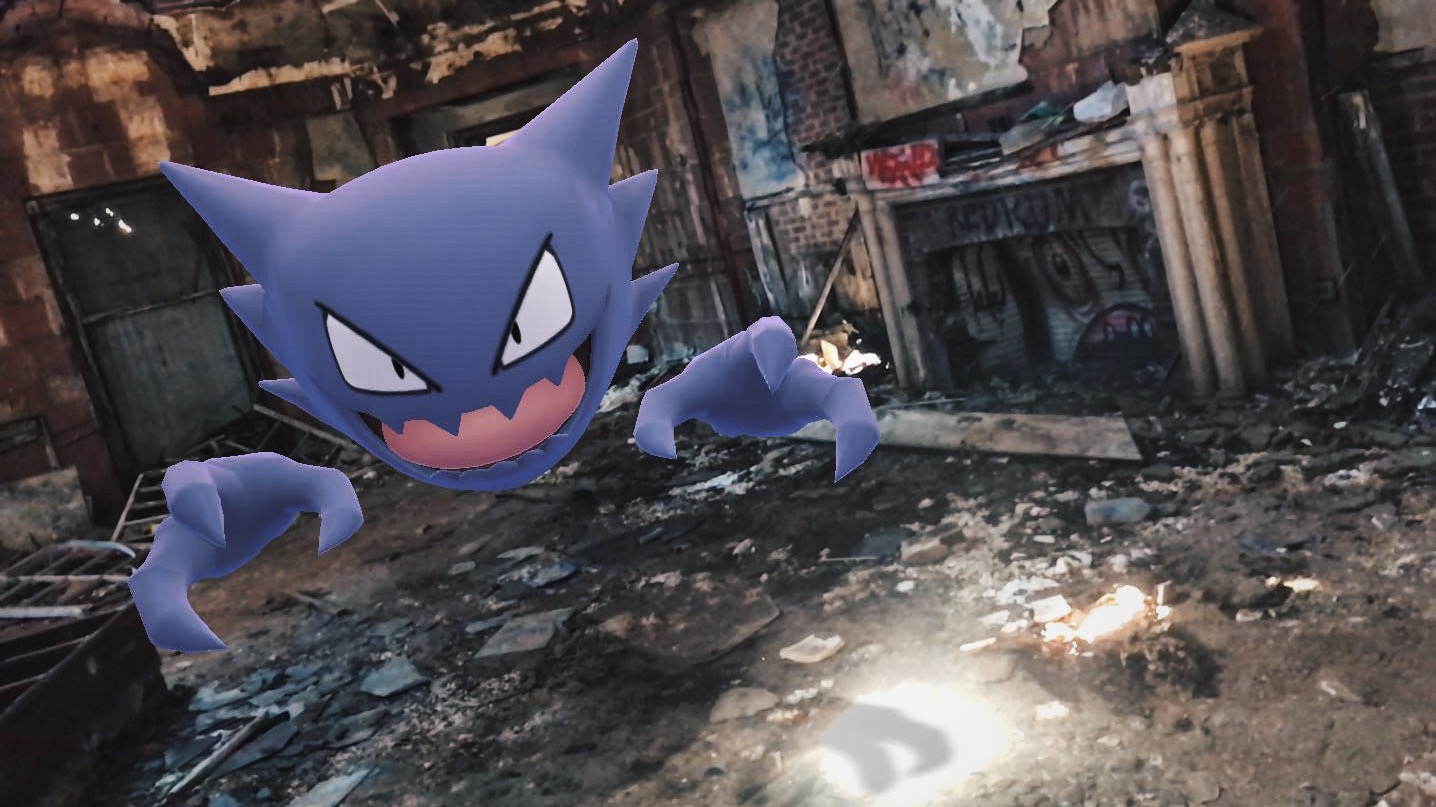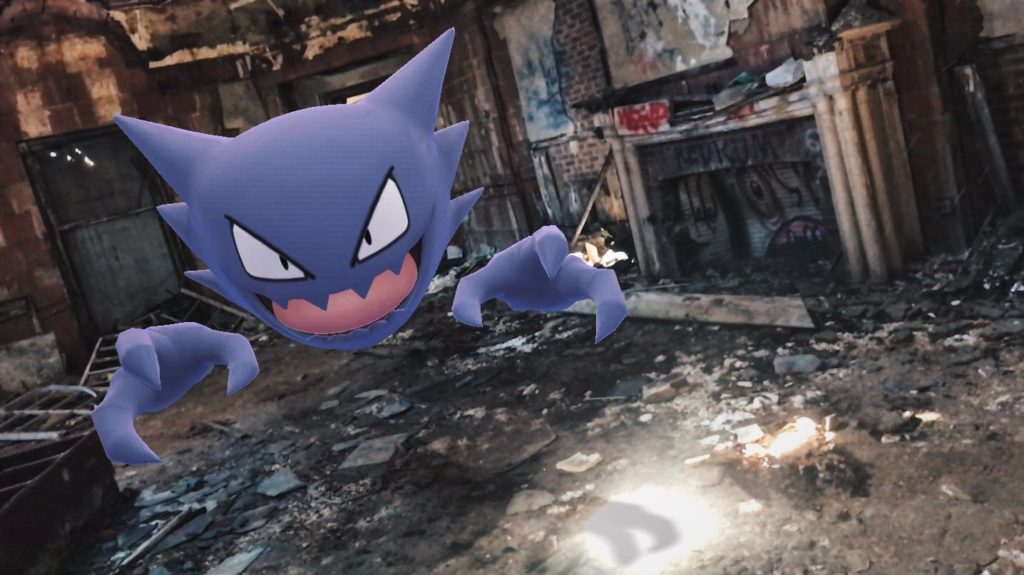 'This was taken inside an abandoned and reportedly haunted psych center.'
'Danger in the shadows…' by Spindiana, Northamptonshire, UK.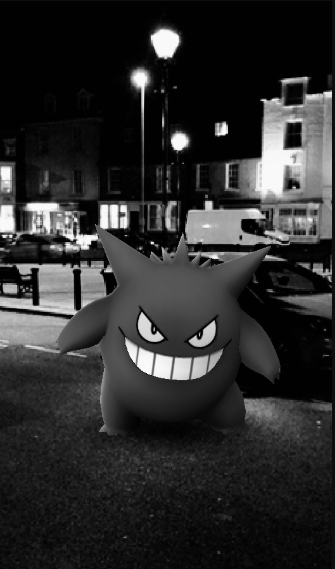 'As it gets dark, Gengar braves the urban environment, patrolling for their next opportunity for mischief…'
'Cofagrigus of Ajloun' by Milezefive, Jordan.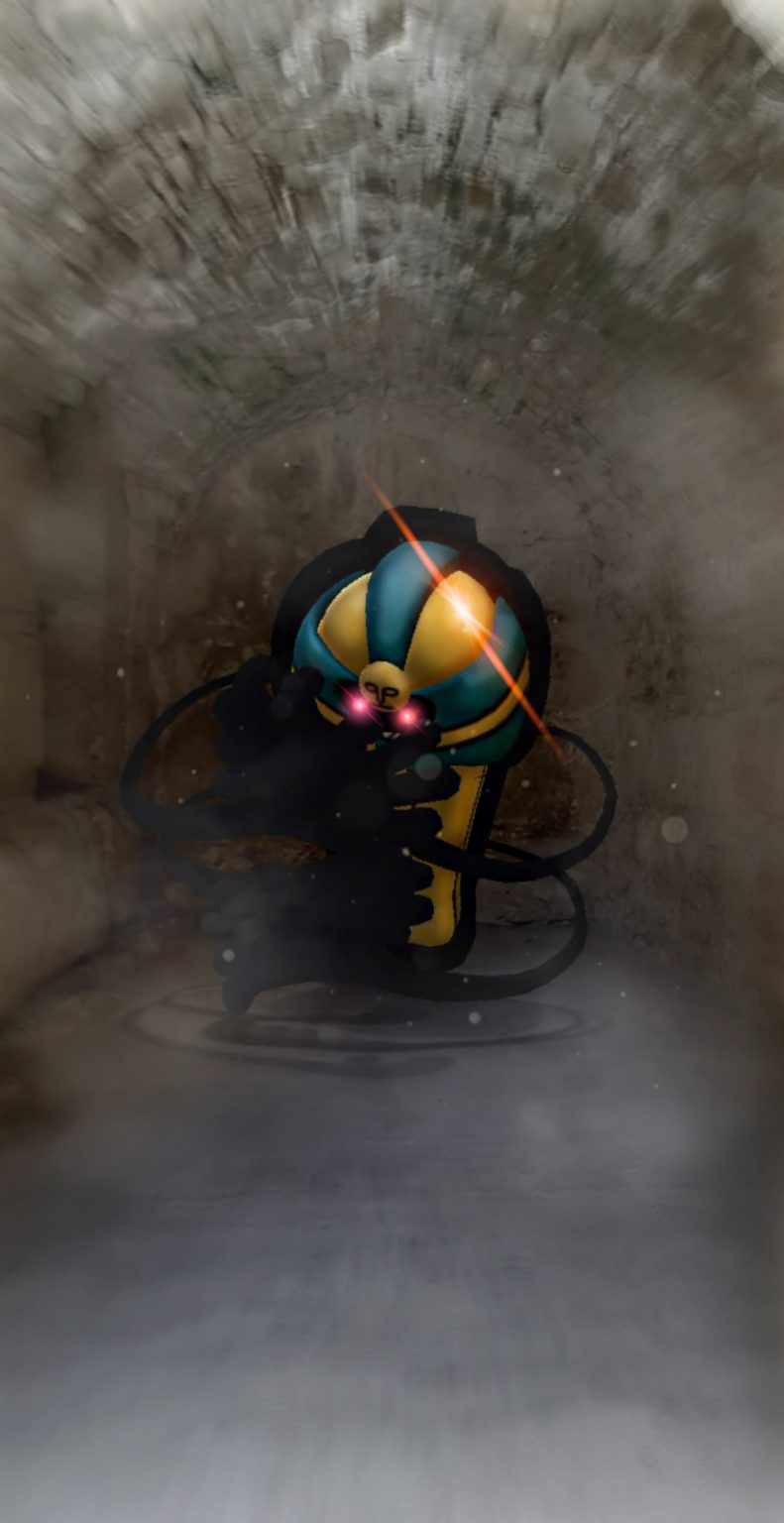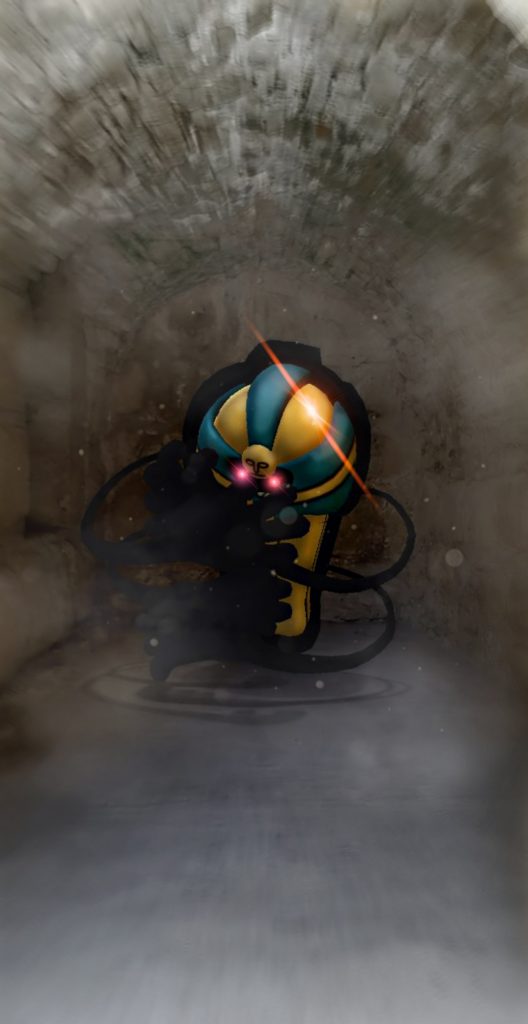 'I went on a trip to a place called Ajloun and it had this huge ancient castle, and all I could think of was what Pokémon best suits this place to take photos of!'
'Haunted' by Espeon Willow, Melbourne, Australia.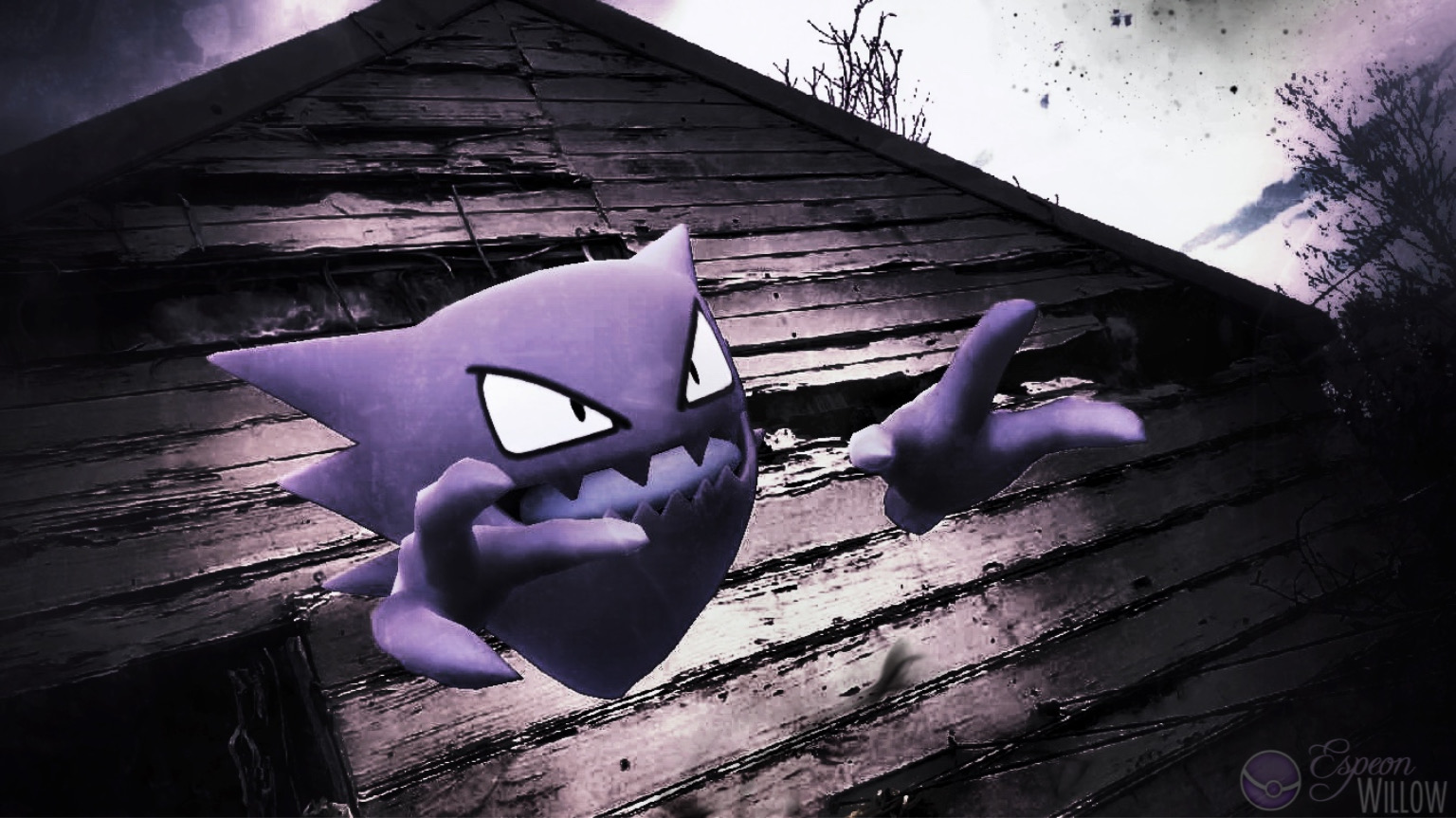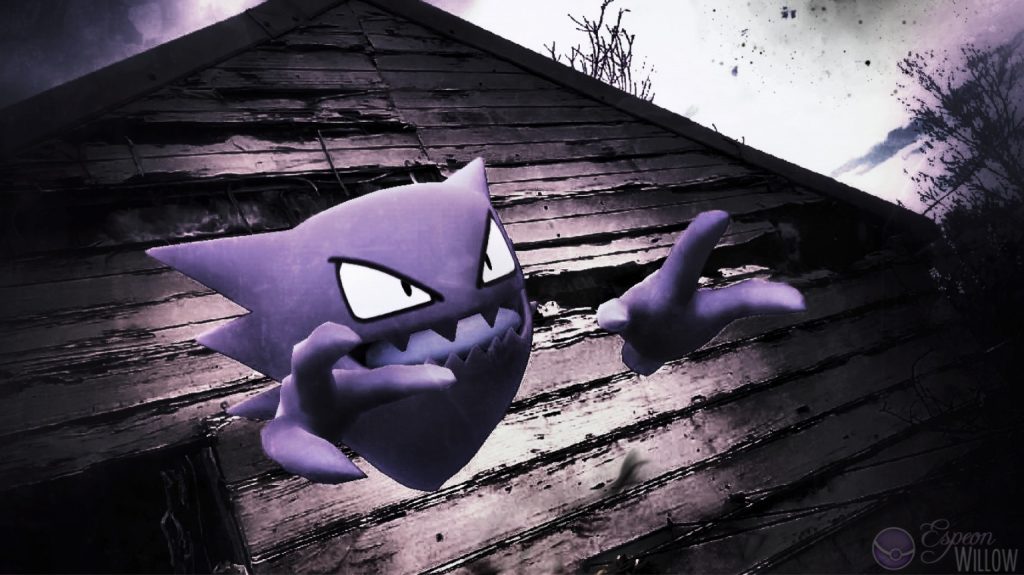 'Sometimes when I walk past the abandoned bungalow in our backyard I hear noises. Until today I never knew what these noises were. On this dark and foreboding day, where the shadows hung low and the air felt still, I had to get something from the yard and walked past the bungalow. The noises were there again, but this time there was some thing else. As if coming out from the structure itself came a shadow as ominous as night. It's form that of one who was reaching out. I did not wait to find out more. To find out what the Haunter really was…'
Darkrai by Theclassicbee, Punjab, India.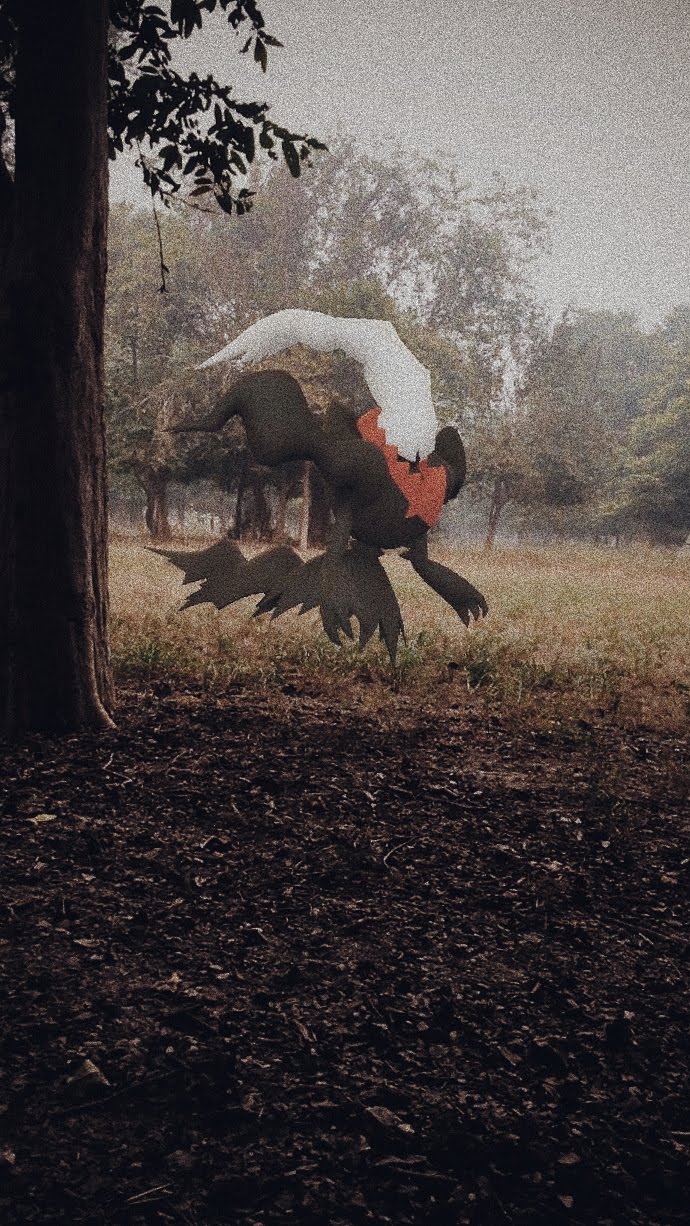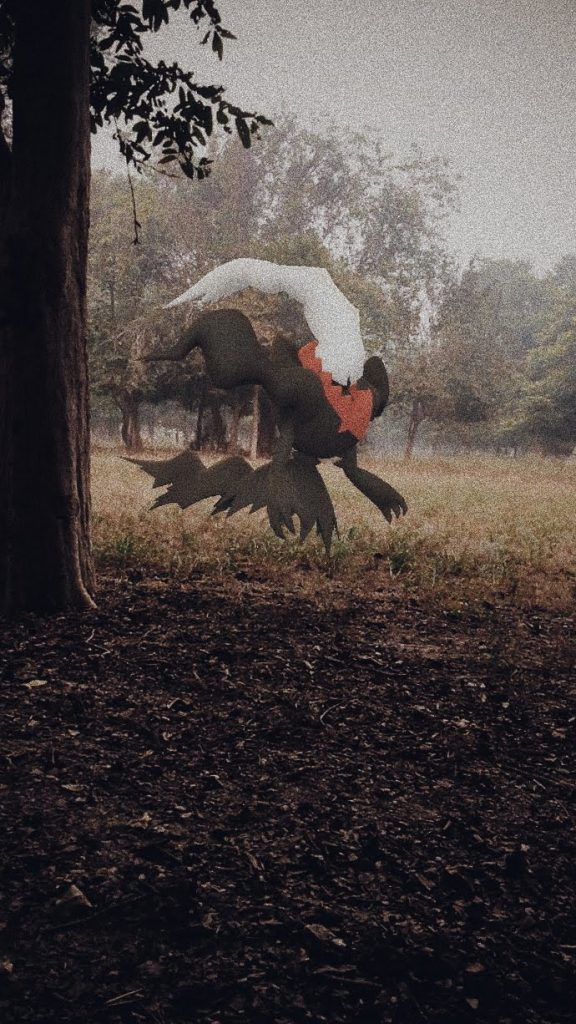 'A walk I still remember when I saw Darkrai among the first trees. Spooky sounds in the background as halloween festivities approach.'
'Late-Night Haunting' by SkullCandy091, South Dakota, USA.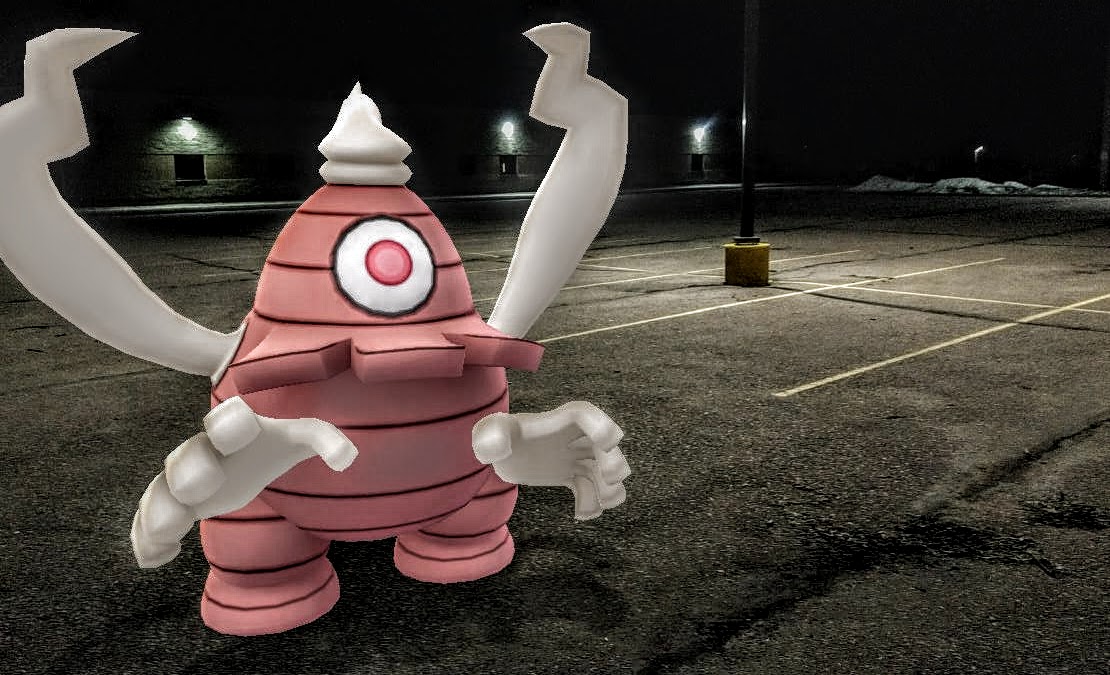 'Late at night, at a local school, I saw this Dusclops getting ready to make some mischief.'
'Gengar: The Spooky Lord Pokemon' by K4Kishan, Relaince Greens, Gujarat, India.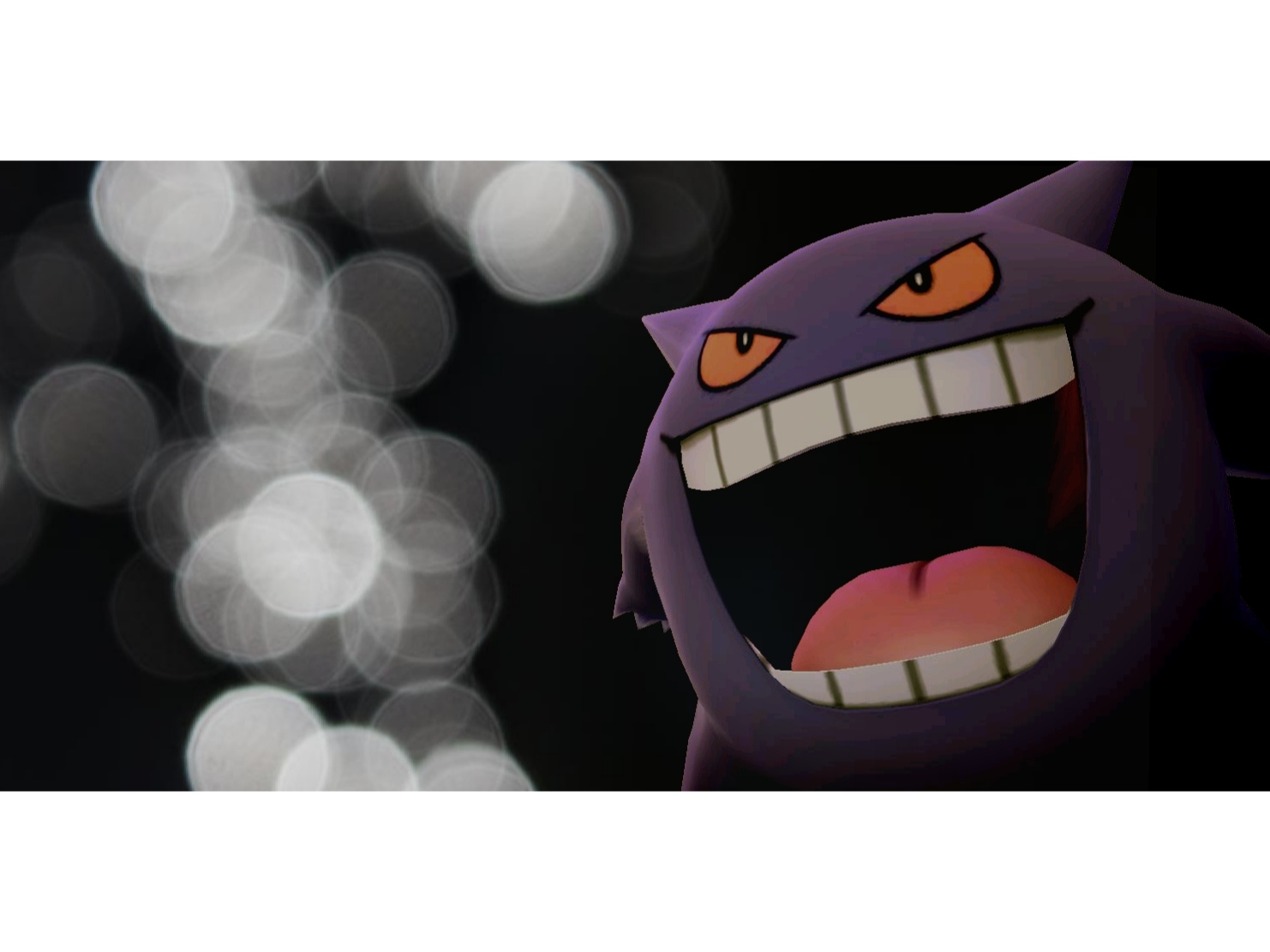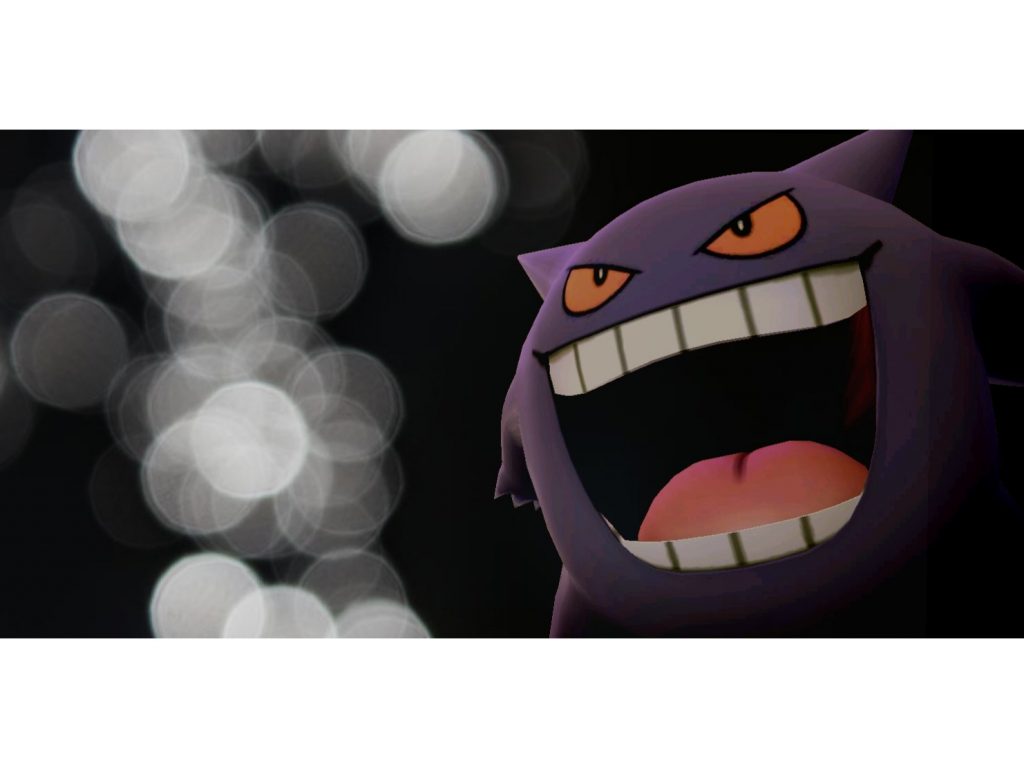 'Since it's the month of October and Halloween is in the end of this month. So my favourite Pokemon Gengar was hyped for it and it asked to start the month by clicking pics of it! He really is very mischievous and likes to play so many pranks on other people. But don't worry not in the intention to harm them just to make them laugh.'
By Poke_lens, Brisbane, Australia.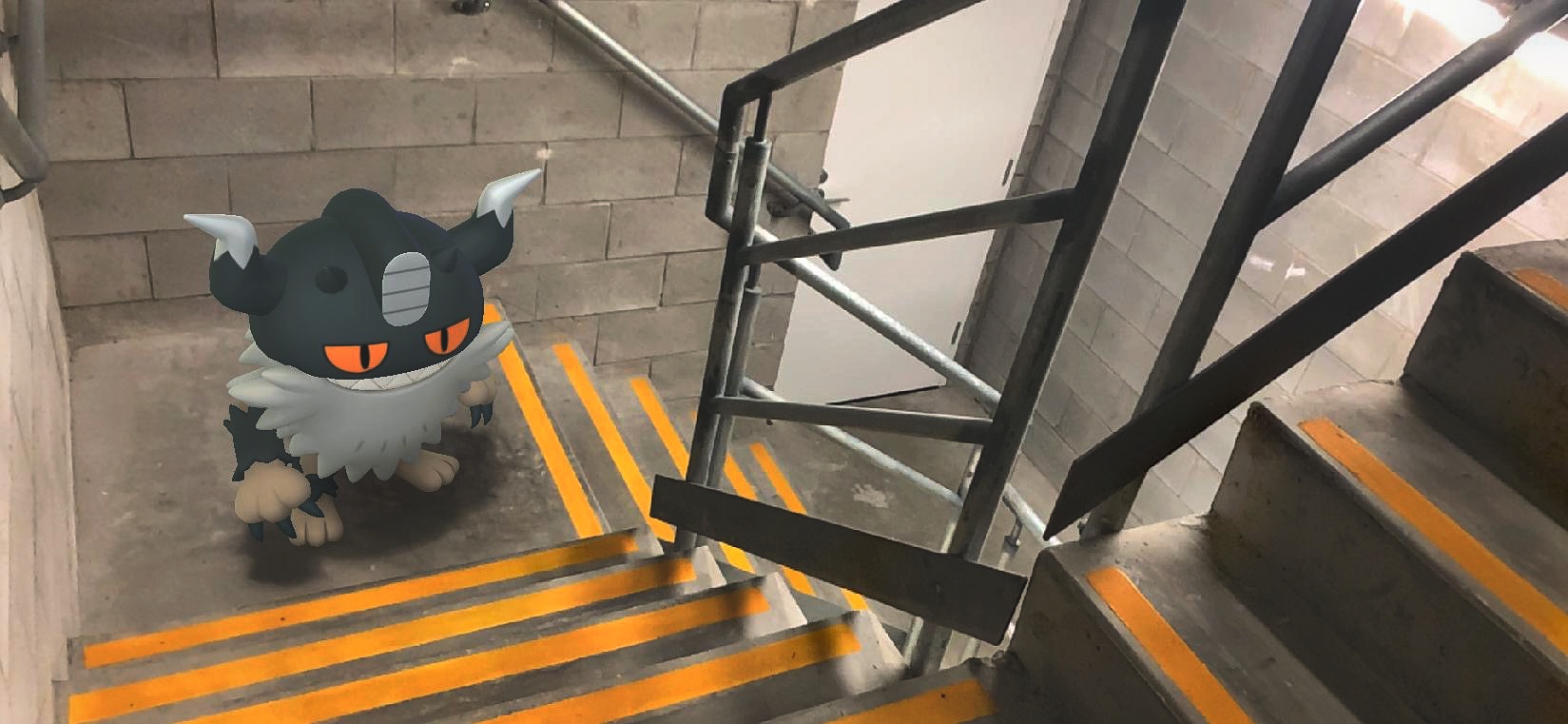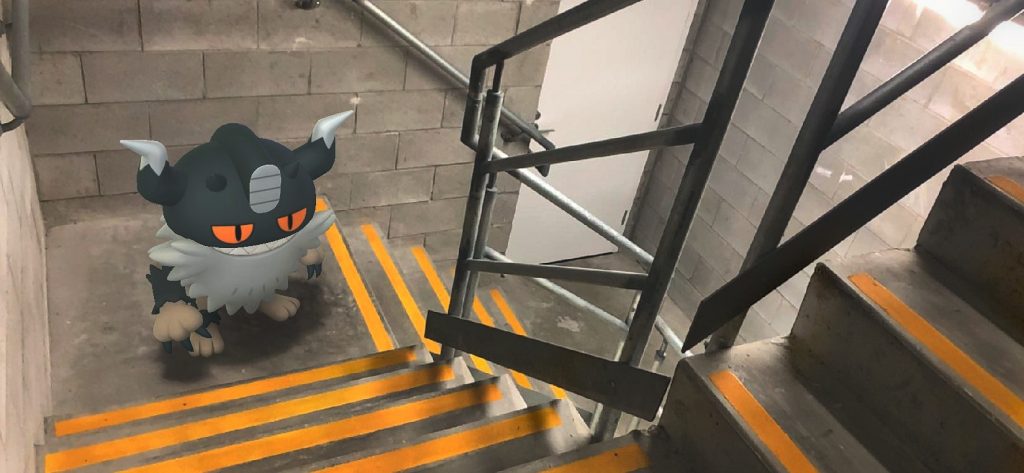 'I think I'll take the elevator instead'
'Surprise Spectre' by Azzergal, Manchester UK.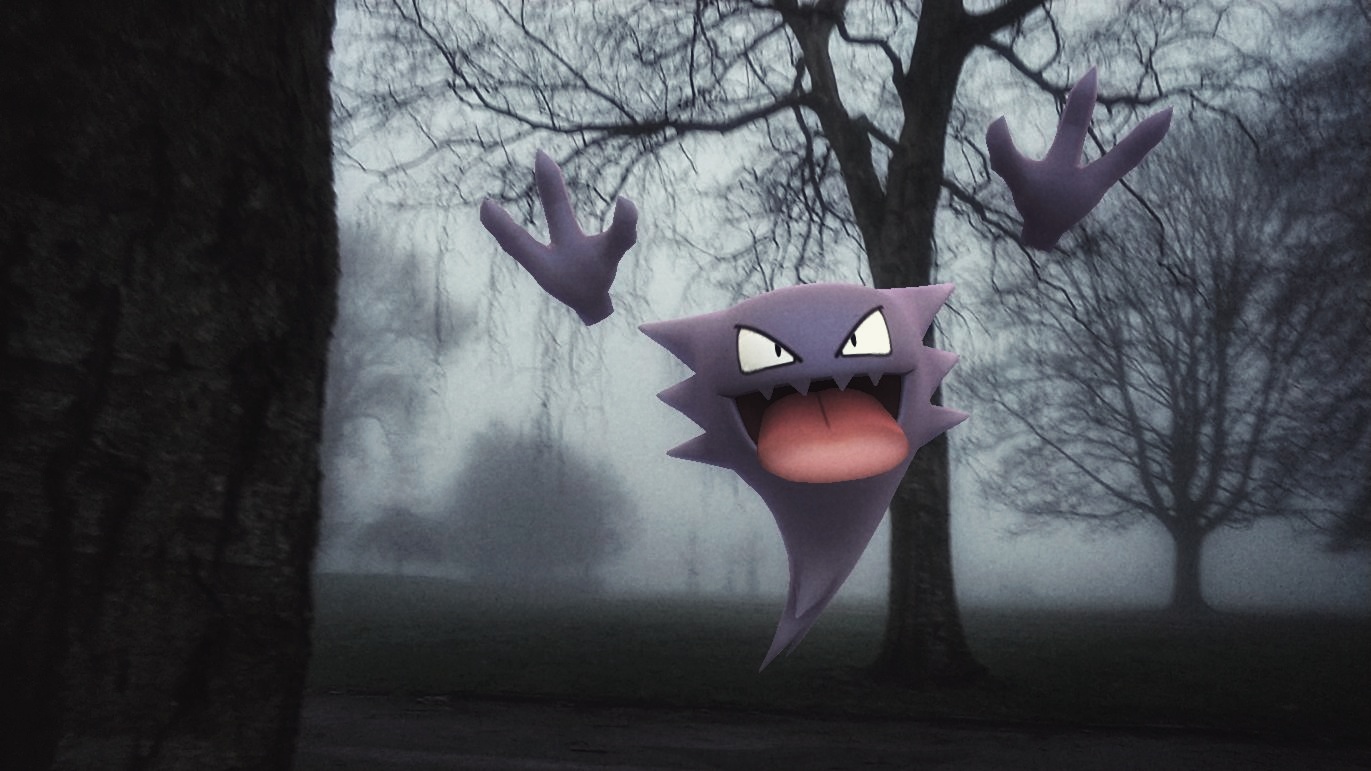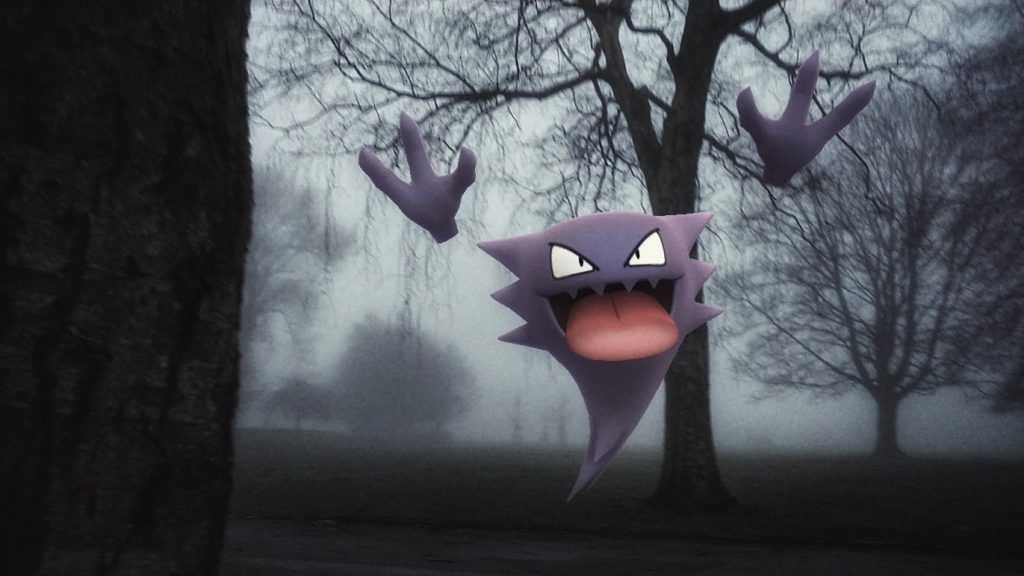 'In rolled the mist and with it came the spooks, the park became haunted and ghosts were waiting to jump out at you behind every tree. It was All Hallows Eve and the spectres came out to play.'
'Halloween rest' by i6s6o, Nagoya, Japan.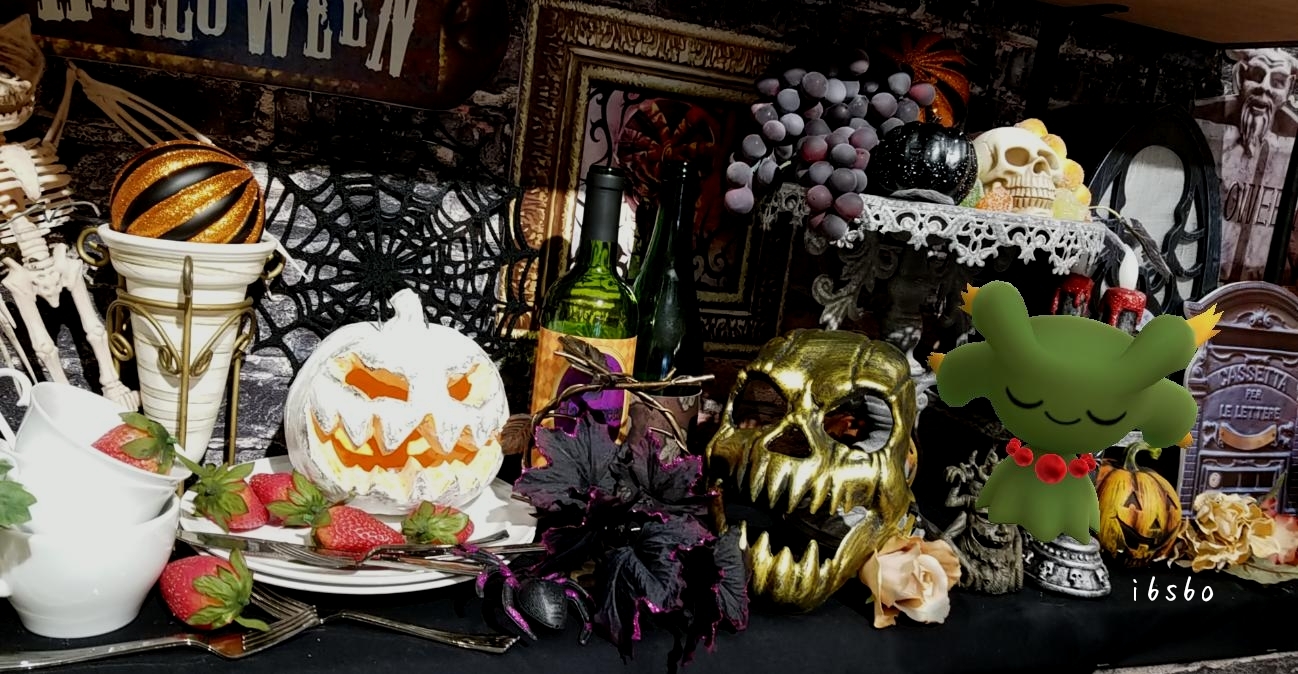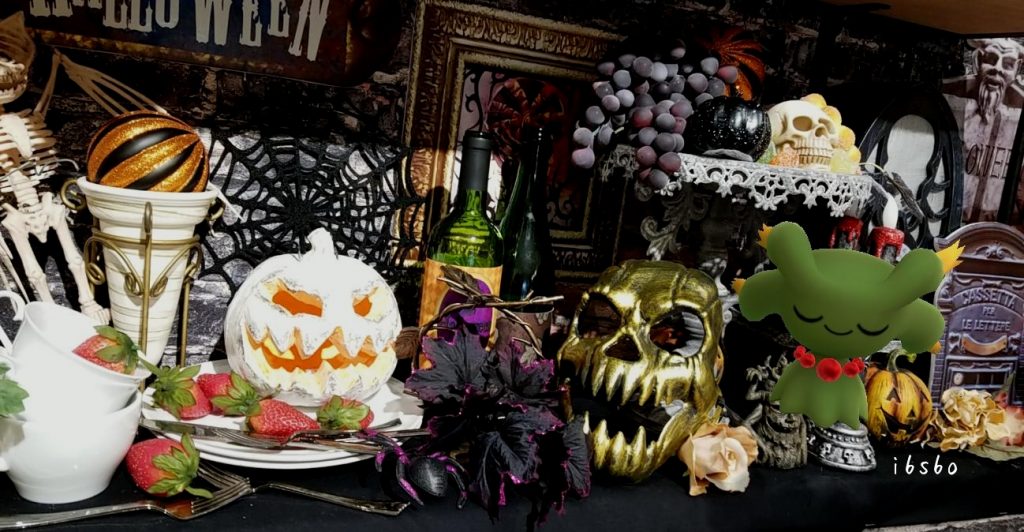 'Good night in the display'
'顔会談‥怪談?' by ずんだオレ, 明治神宮御苑.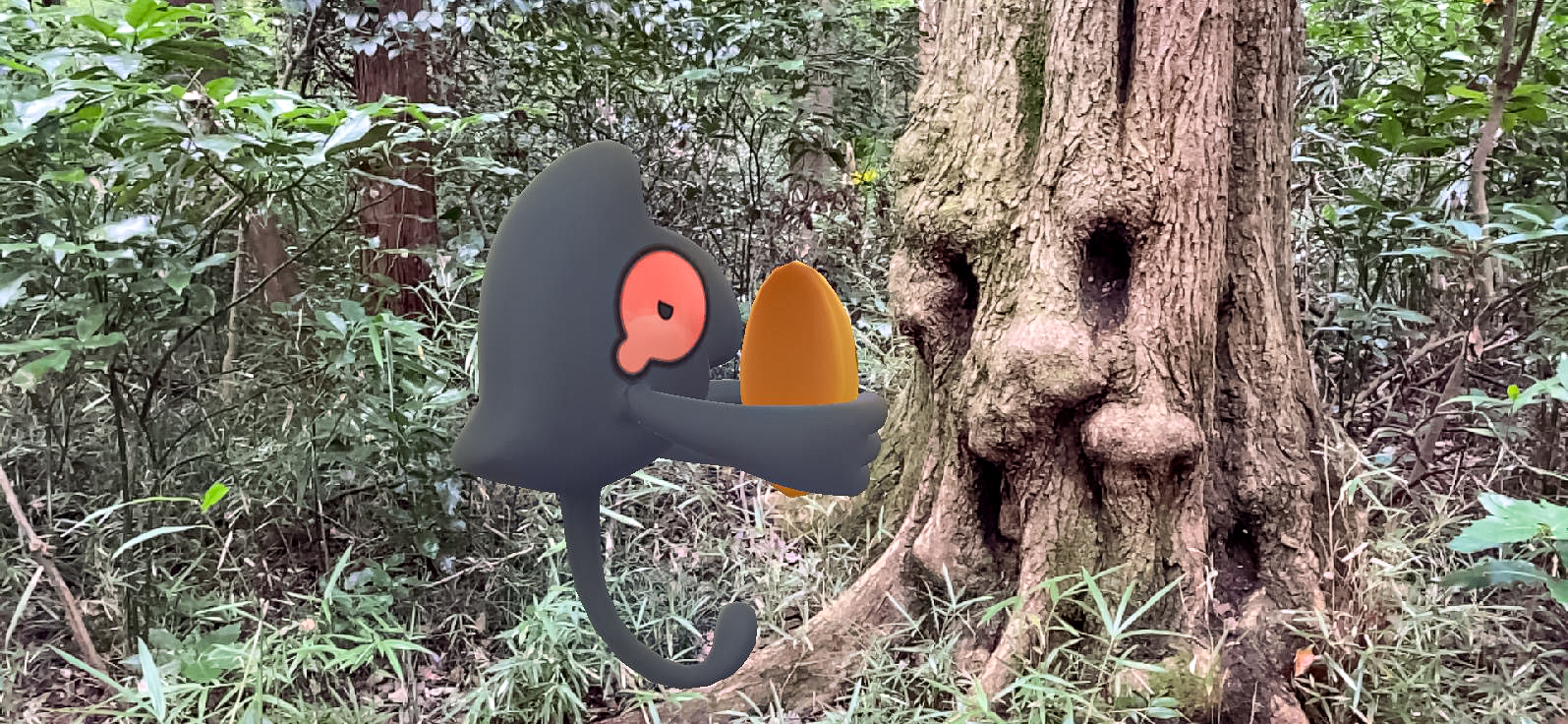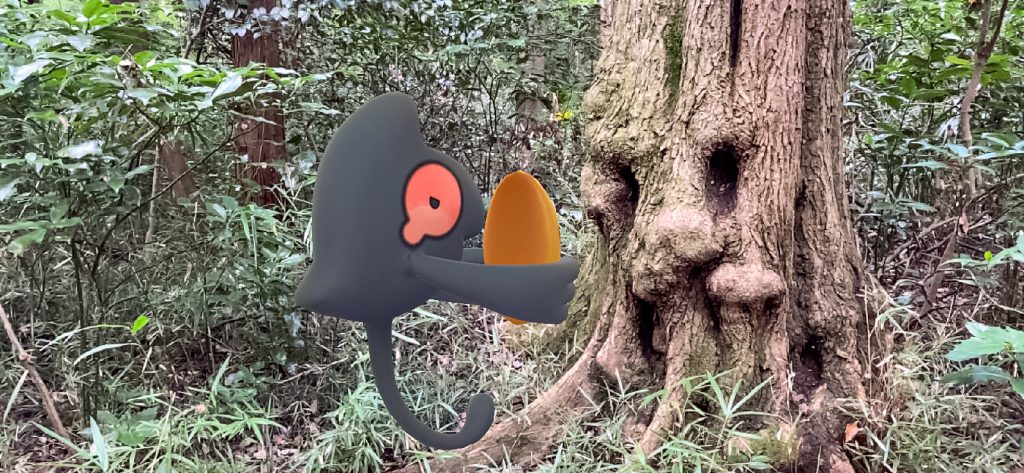 '顔を突き合わせての会談中になります🤣'
'Trick or Treat' by Tuulathecat, Nuremberg, Germany.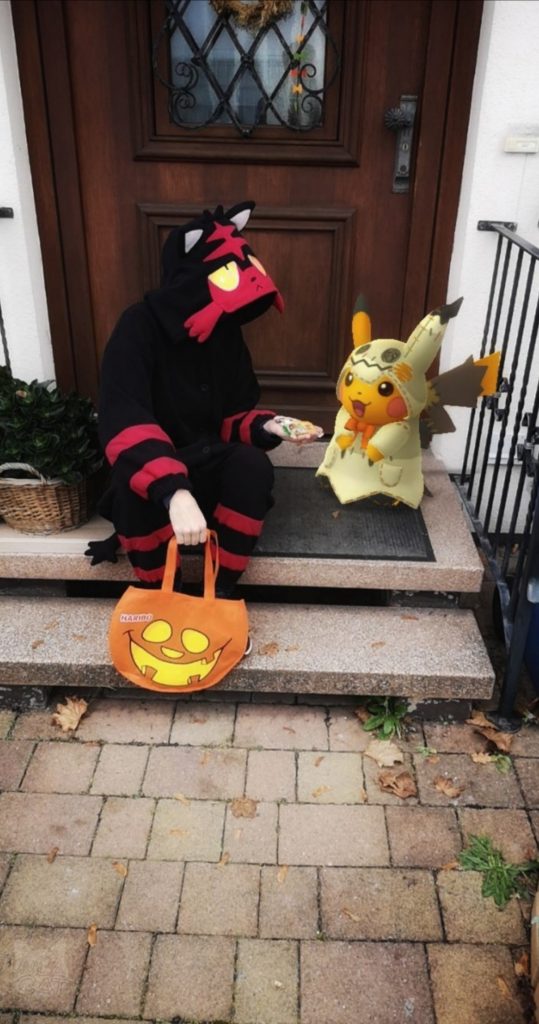 'Last year I went trick or treating with my shiny Mimichu. Of course I was dressed as a Pokémon too. Onesies are just so warm and comfy and perfect for the occasion.'
'Lurking, Always Lurking' by Feresk, Cebu City, Cebu, Philippines.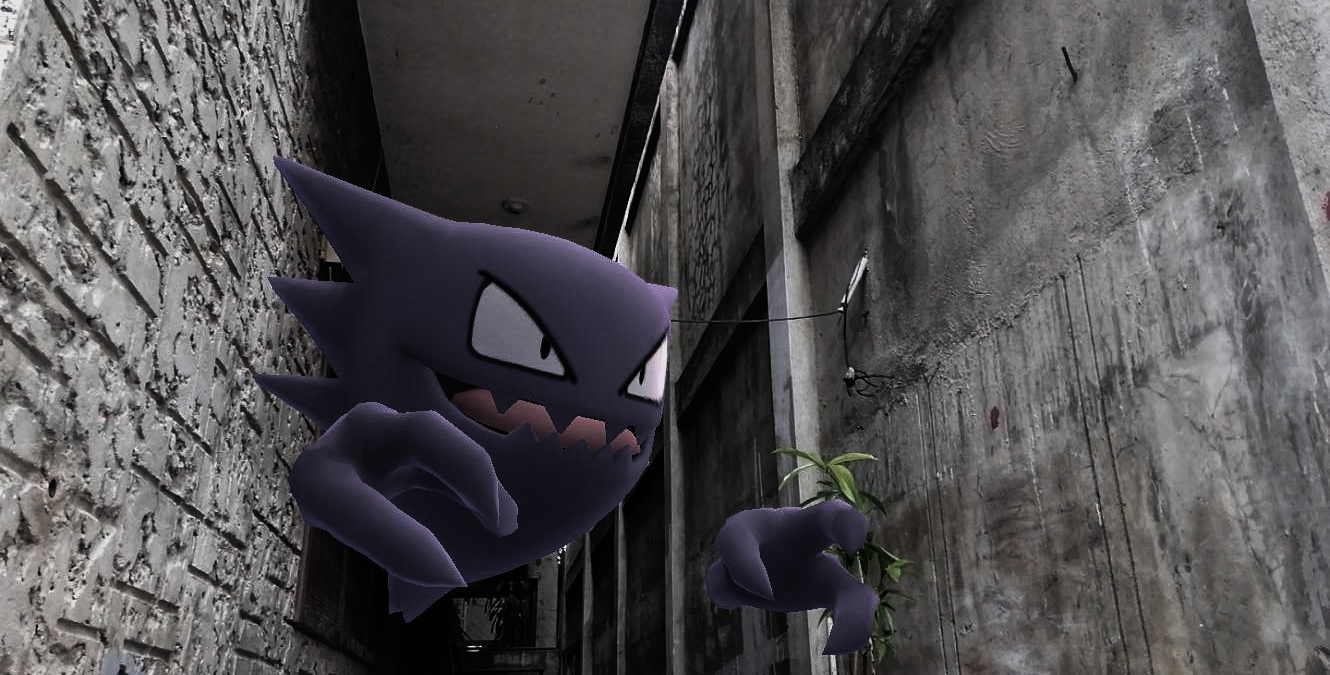 'You know that eerie feeling you get like someone or something is watching you? Maybe it's not human. Maybe it's something else.'
'Eternally Lost' by ZachSnapsPkmn, New Hampshire, United States.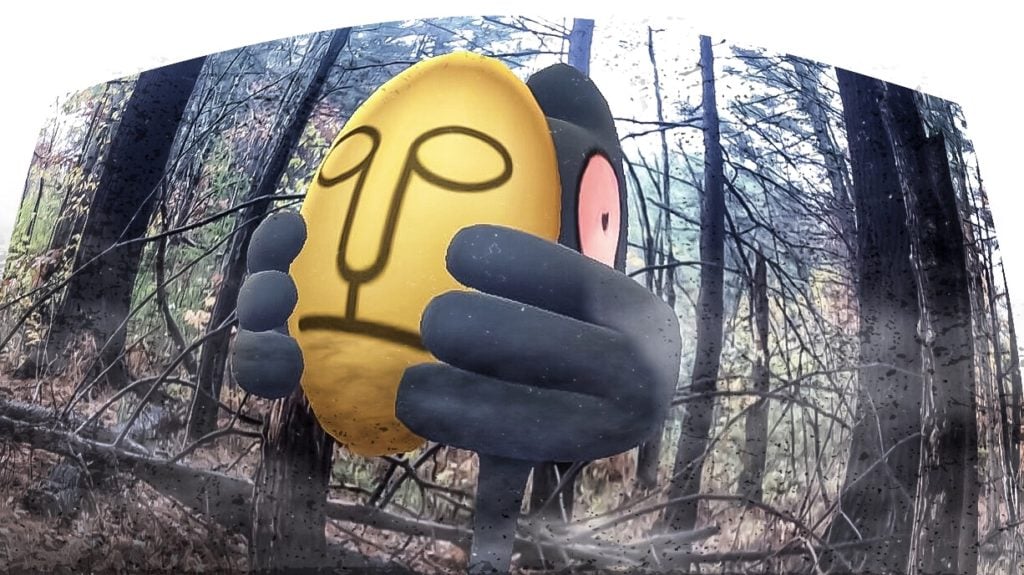 'Lost in the Distortion World, Golett and I ran into some of the strangest Pokémon. This one was especially unsettling. There was something so…human about it. I got the chilling feeling that we'd end up just like this Pokémon if we stayed in this world too long; aimlessly wandering and eternally lost.'
'Haunter's House' by Rhanique, Friesland, the Netherlands.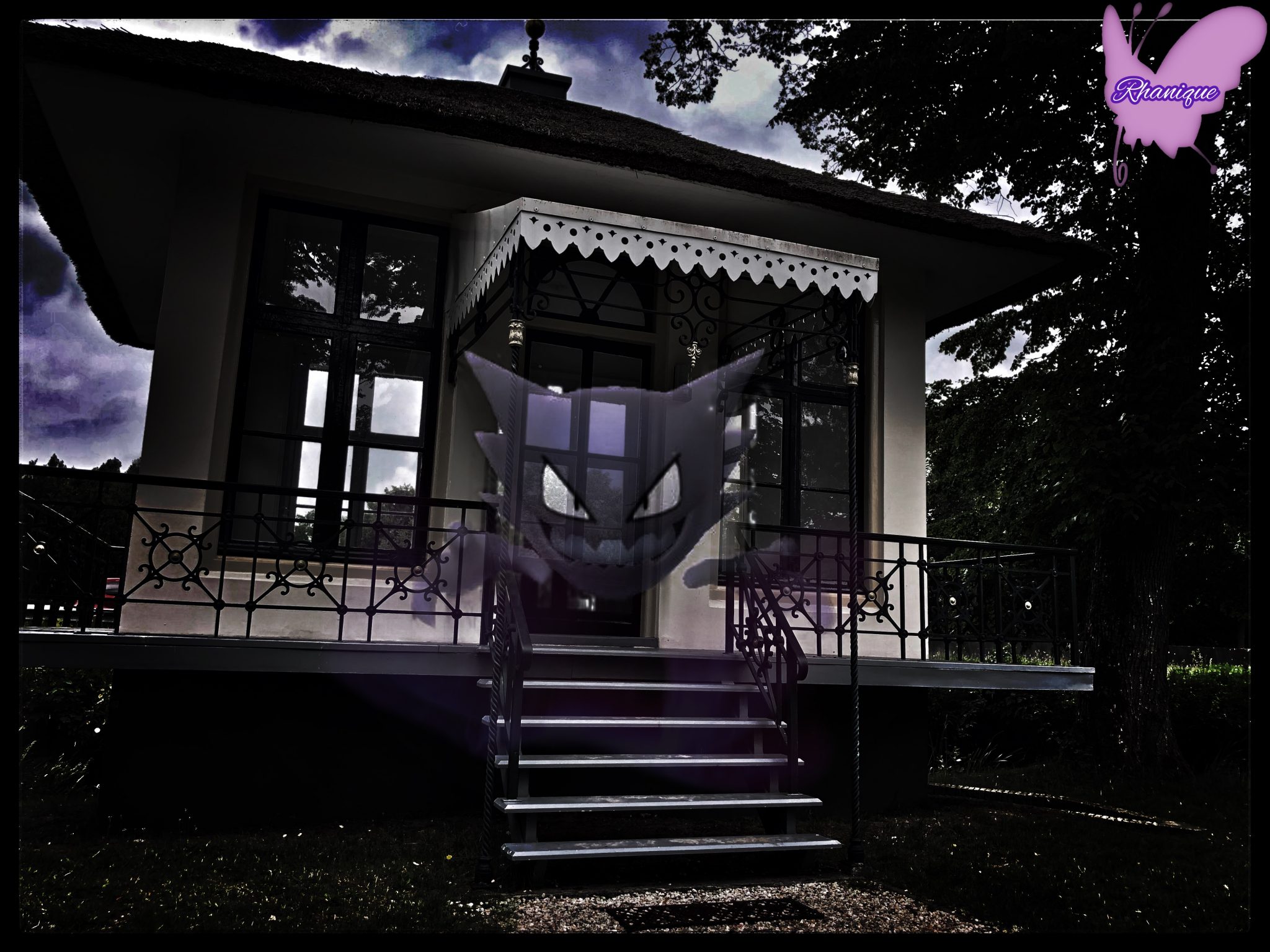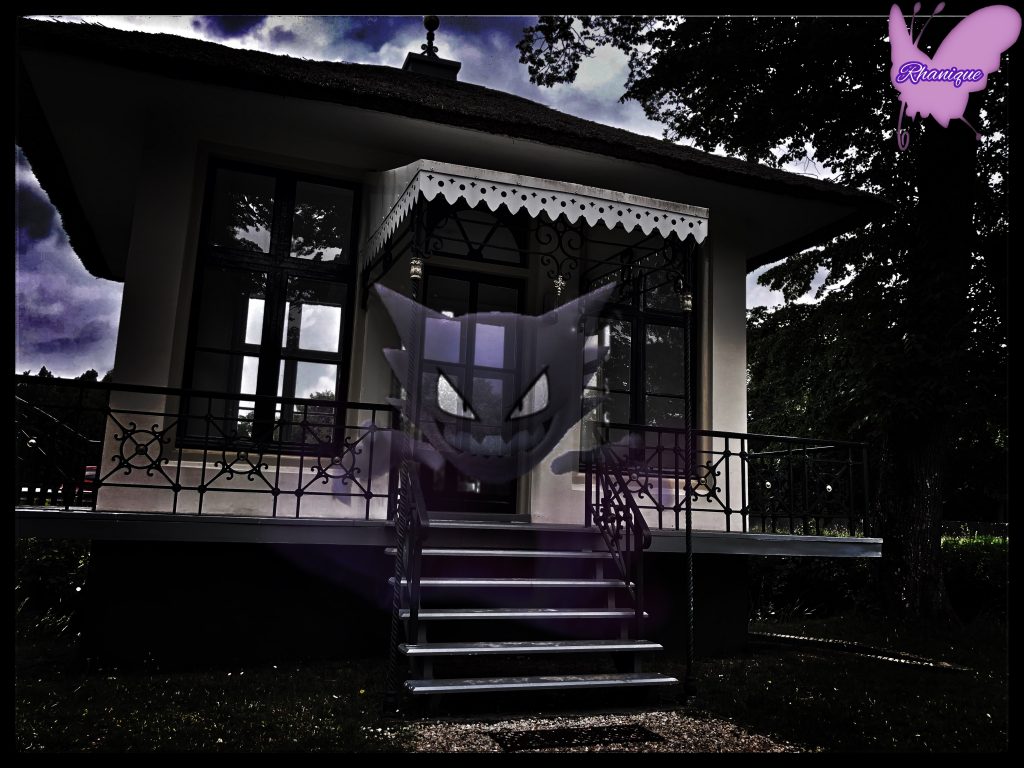 'Don't go near that house… It's being haunted by Haunter!'
AR Masters
The below images are taken by our AR Masters.
'The Gargoyle of All Saints Churchyard' by Earl0flem0ngrab, London, UK.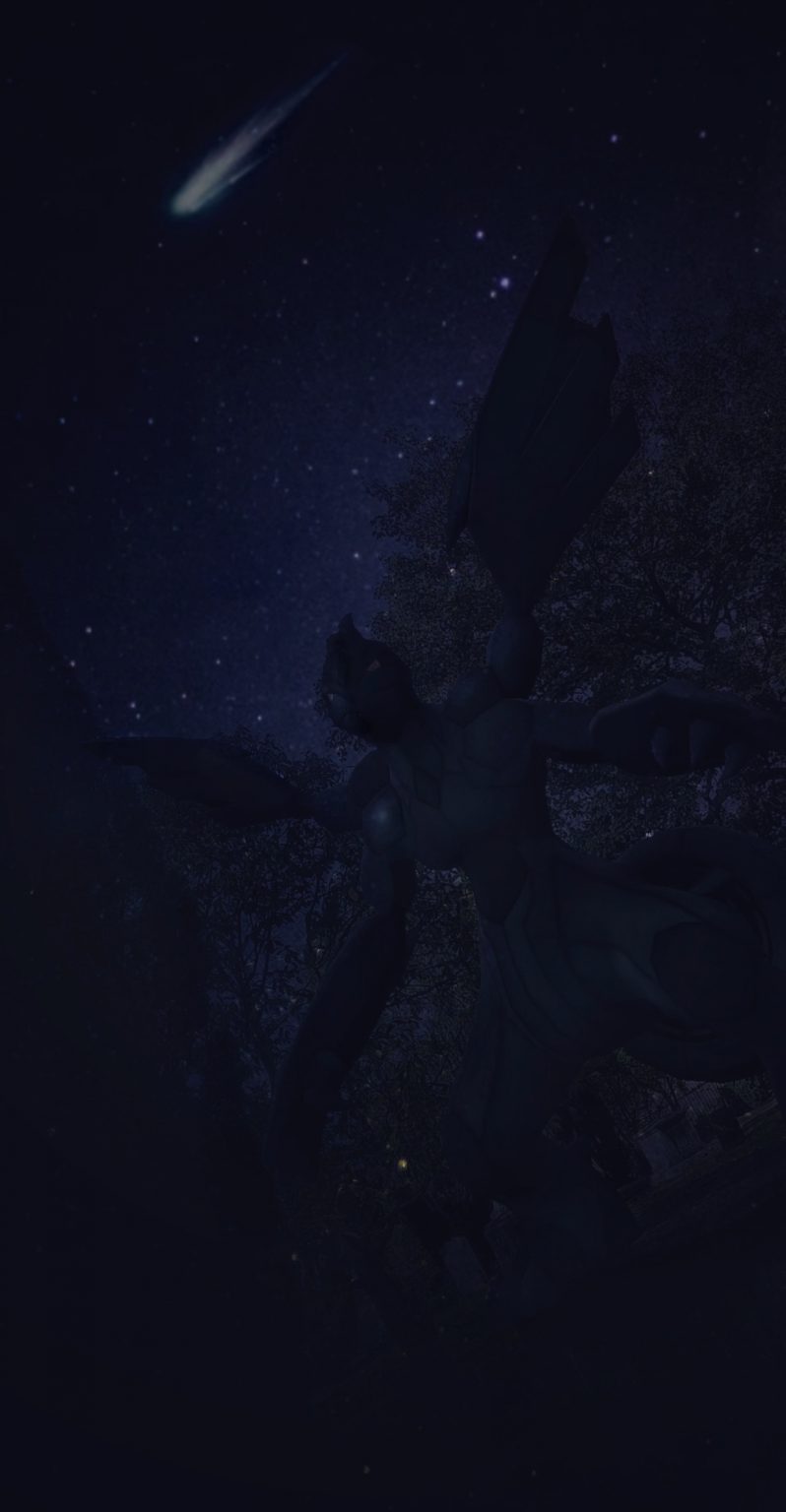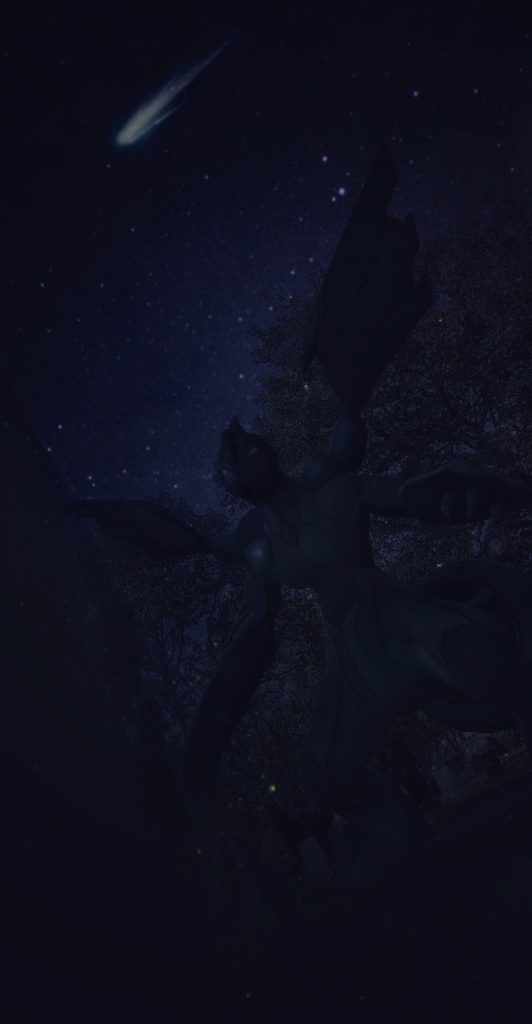 'I've heard legends that the gargoyles in the churchyard come alive every 80 years when the zekrom comet passes by the earth. I finally captured evidence of this and lived to tell the tale.'
'Halloween candles' by Ash Ketzchup, Disneyland Paris.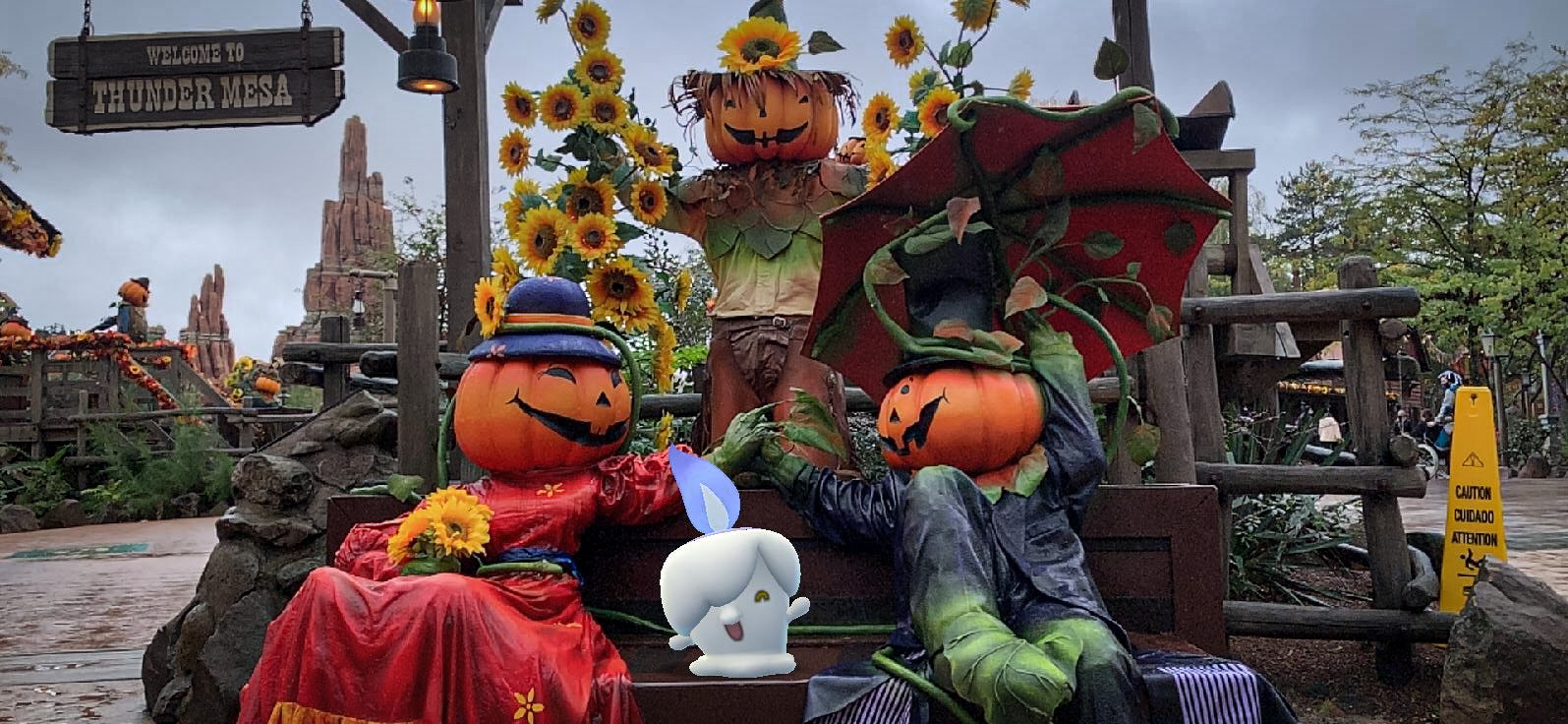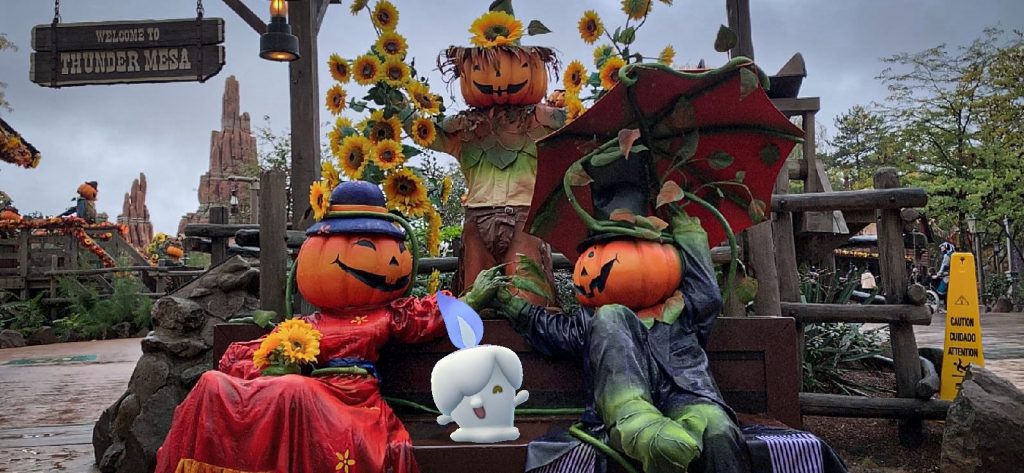 'Litwick blending in with the spooky halloween themed Disneyland Paris!'
'The Haunting' by kittypokemonsalot, Grimsby, UK.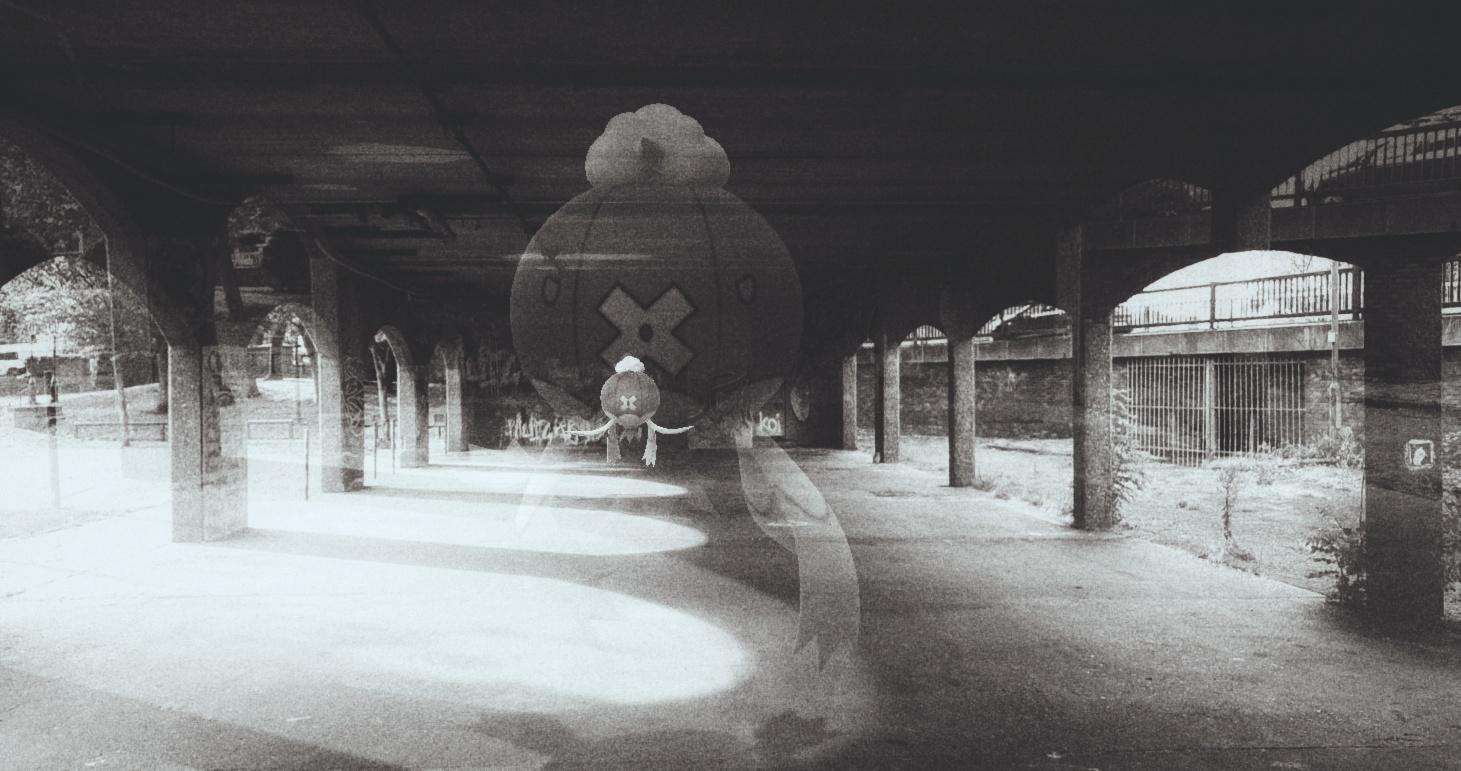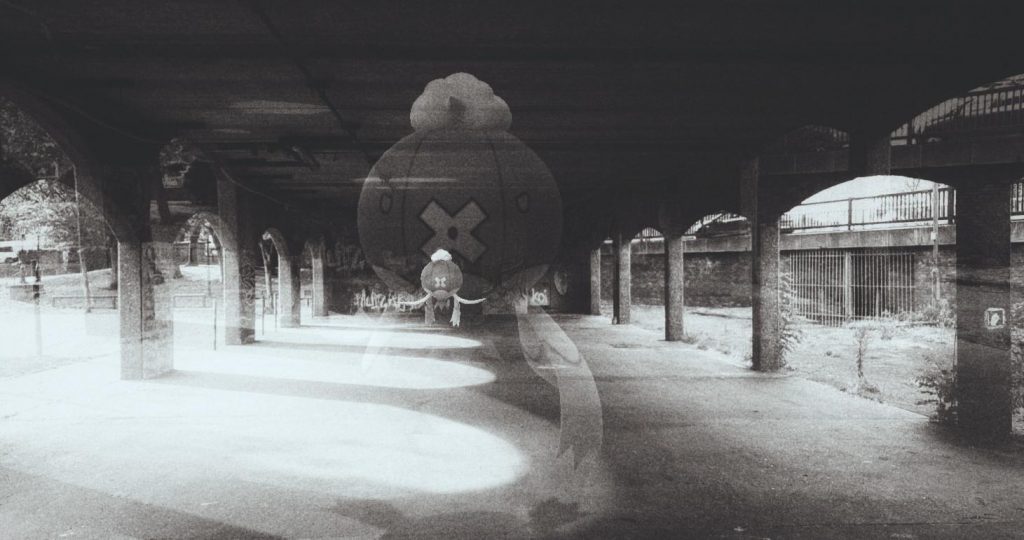 'I created this using the double exposure setting in Snapseed, adding in two different Drifblim photos I took. This is one of my favourite spots for taking AR photos, but I haven't been able to go there in a long time because of the pandemic, so this is from October 2019. I try to only take Halloween type AR photos for the whole of October because I absolutely love spooky season!'
Next Feature Submissions
For our next theme, we want to see the colour blue! Whether that is a blue Pokémon, a blue setting, or a blue shiny, use your imagination and show us something blue. You have until 20th November to submit at the link here. We can't wait to see what you come up with!