This month we decided after the spookiness of Octobers theme, that we would go for a much more open theme, with the colour blue. That could be blue Pokémon, blue shinies, a blue location, anything so long as it fits the blue theme! We had a fantastic amount of submissions, and as ever, it was a pleasure to get to see how creative our AR community is.
Unedited Images
The below AR images have not been edited in any way.
'Take a Stand' by MattB2814, People's Park Bandstand, Grimsby, UK.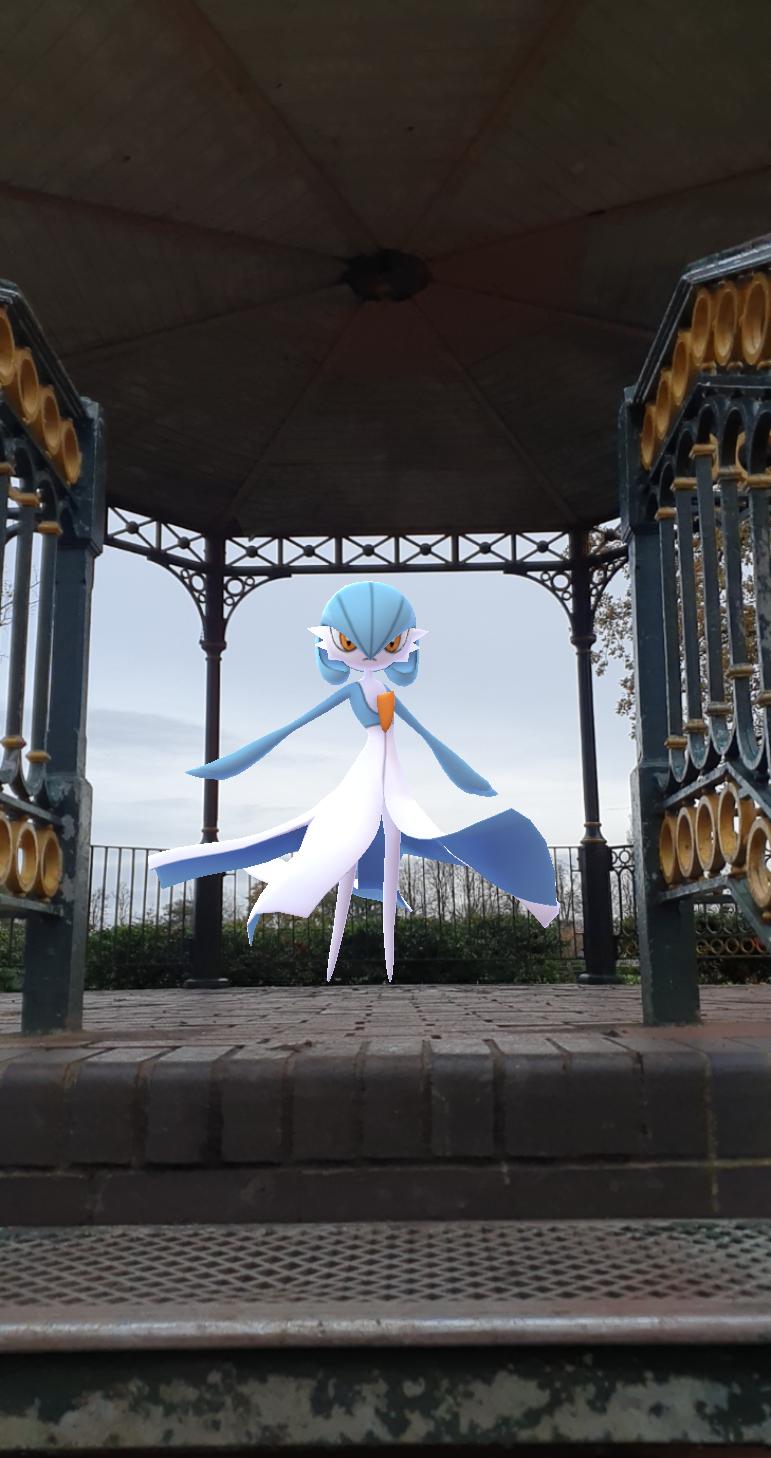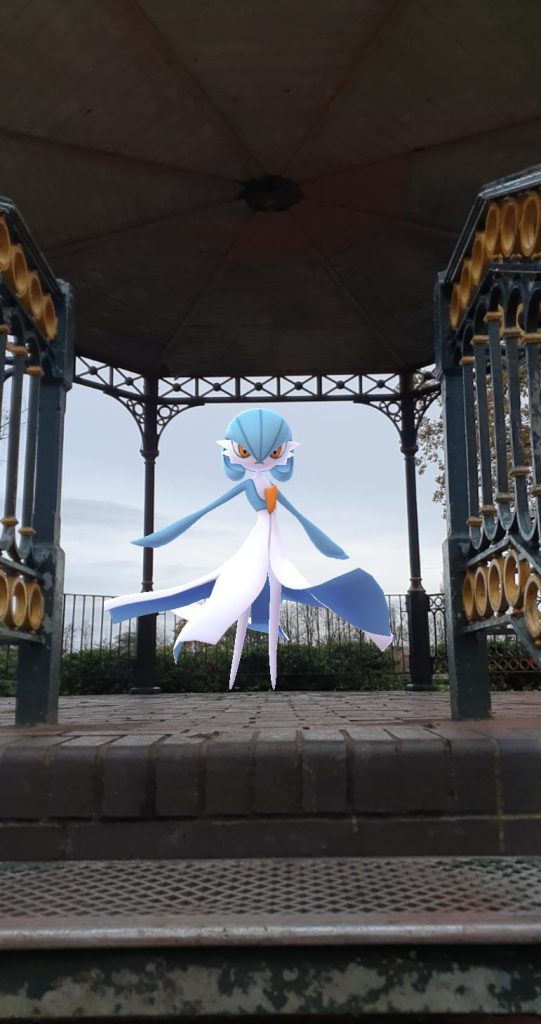 'I never really take AR pictures but it's something I would like to try a bit more. The bandstand just looked like the perfect place for Gardivoir. I placed her in the centre and took a few quick shots. It's almost like Marilyn Monroe's 'flying skirt' '
'light cleaver' by POKEnty, Fukuoka, Japan.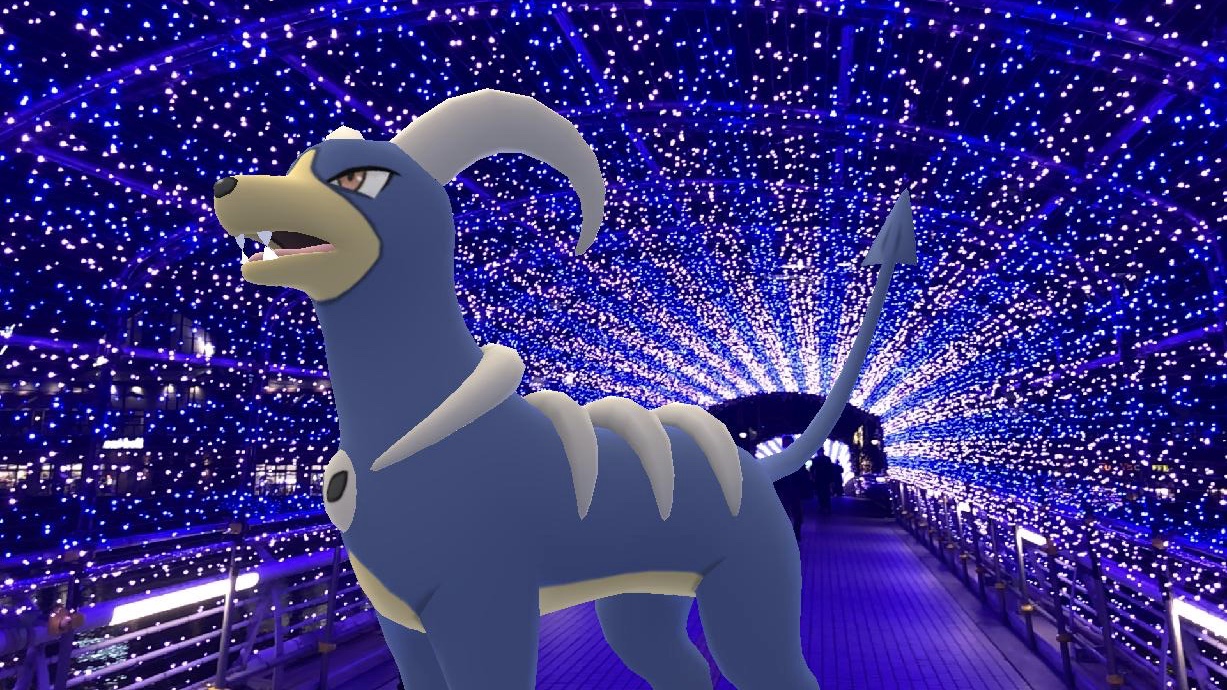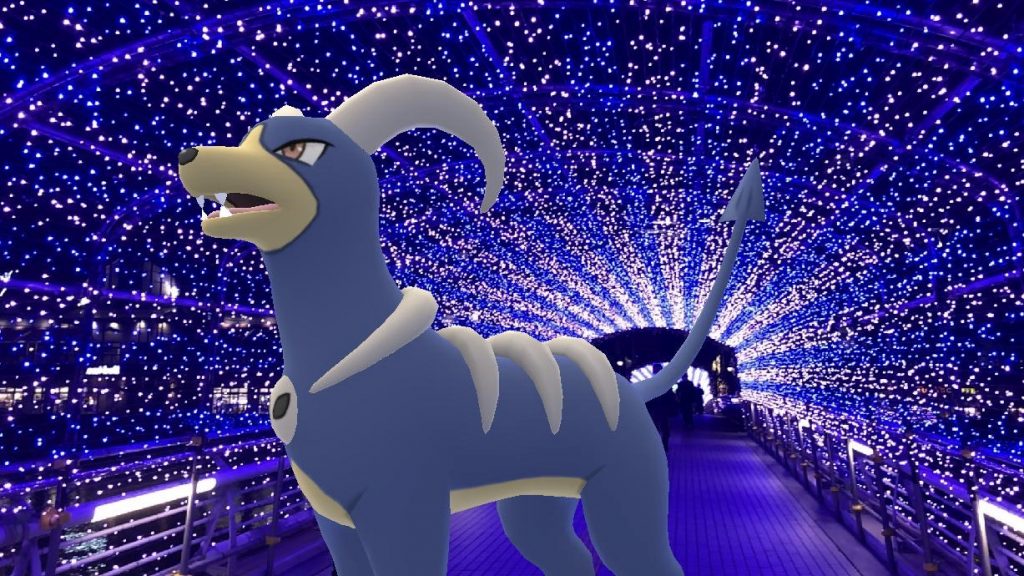 'I chose a place with beautiful illumination. But this light is going to be cut off.'
'How much longer will Sealeo be blue?' by shinyshinx.science, Andalusia, Spain.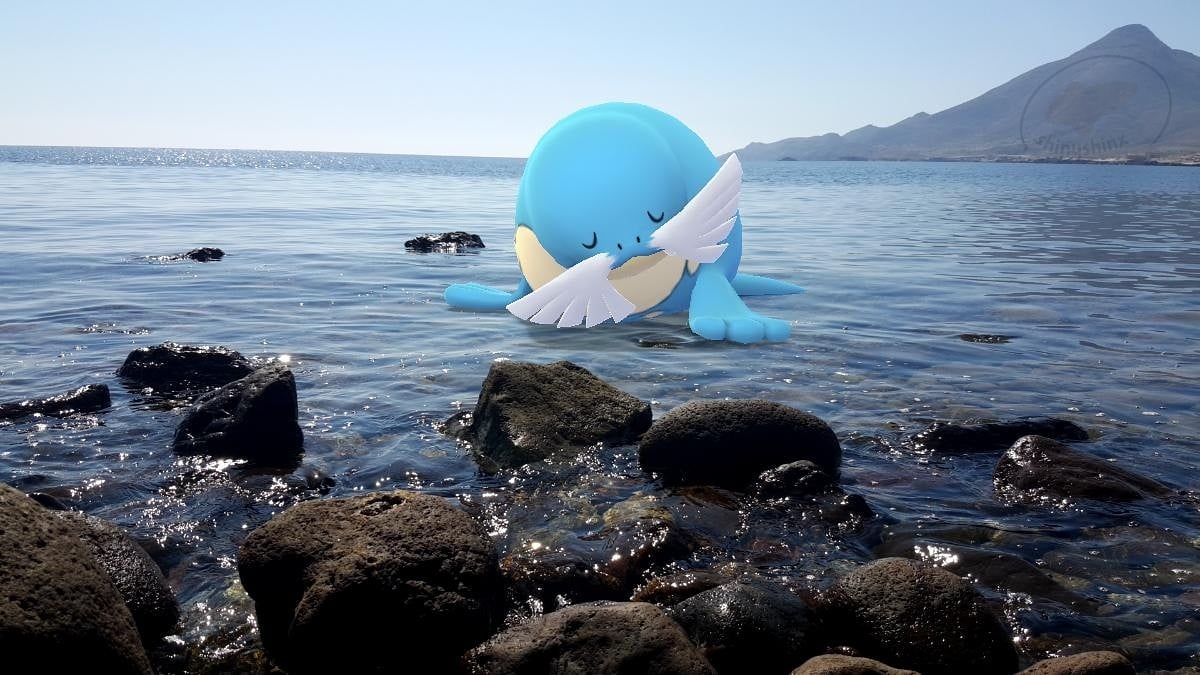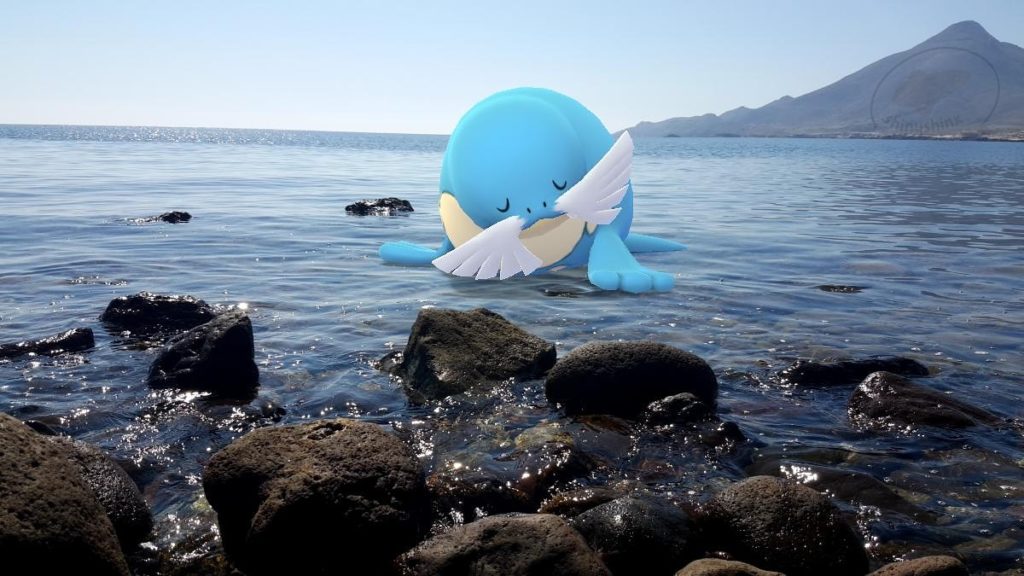 'Sealeo is very sad because temperature has already risen 1.1 °C since the start of industrialization. Such increment might not seem like a lot, but for Sealeo it's a pretty big deal. This species is both water & ice types, and 1.1°C is the difference between solid and liquid water. Sealeo, and many other creatures' equilibrium is totally messed up. It's #TimeforAction'
By TrainerSeebus, Minnesota, USA.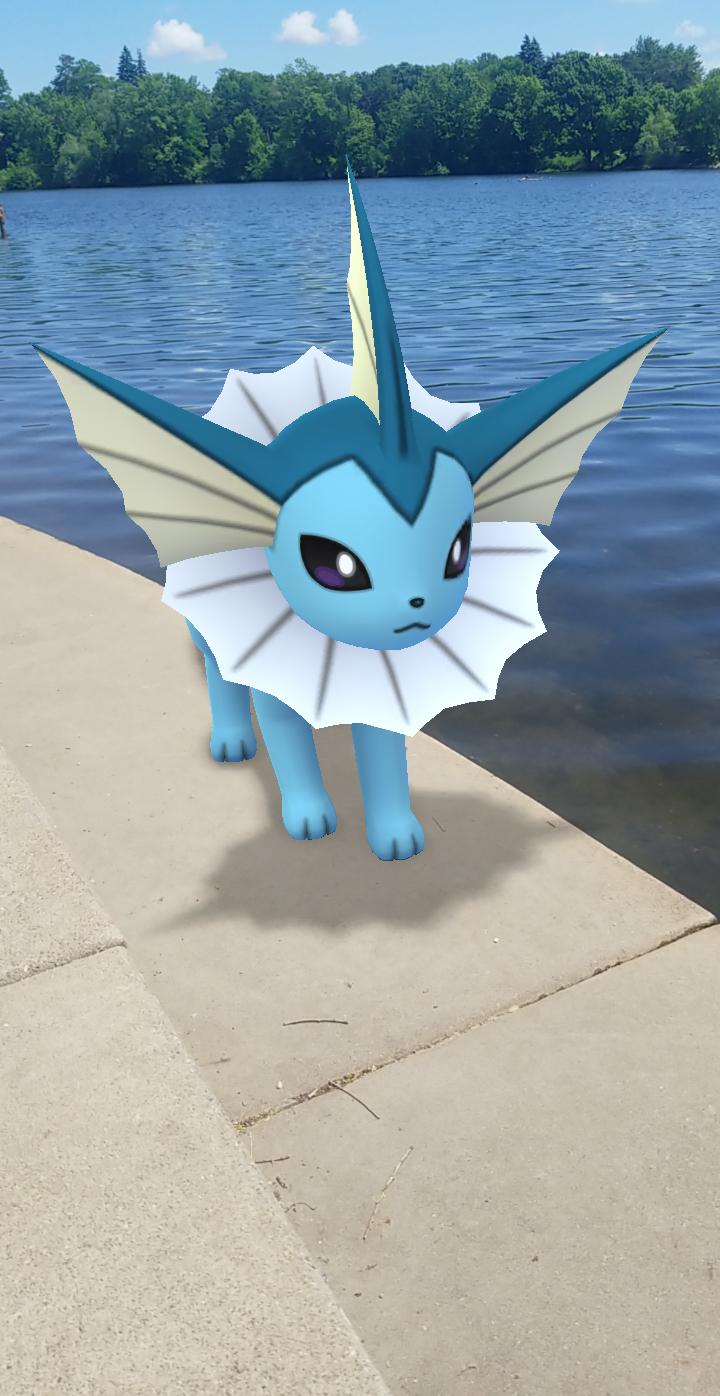 'Legend has it, if you make a wish at a lake and vaporeon shows up your wish will come true. I wished for a Vaporeon, and it showed up!'
'Blue Autumn' by Zalno, Virginia, US.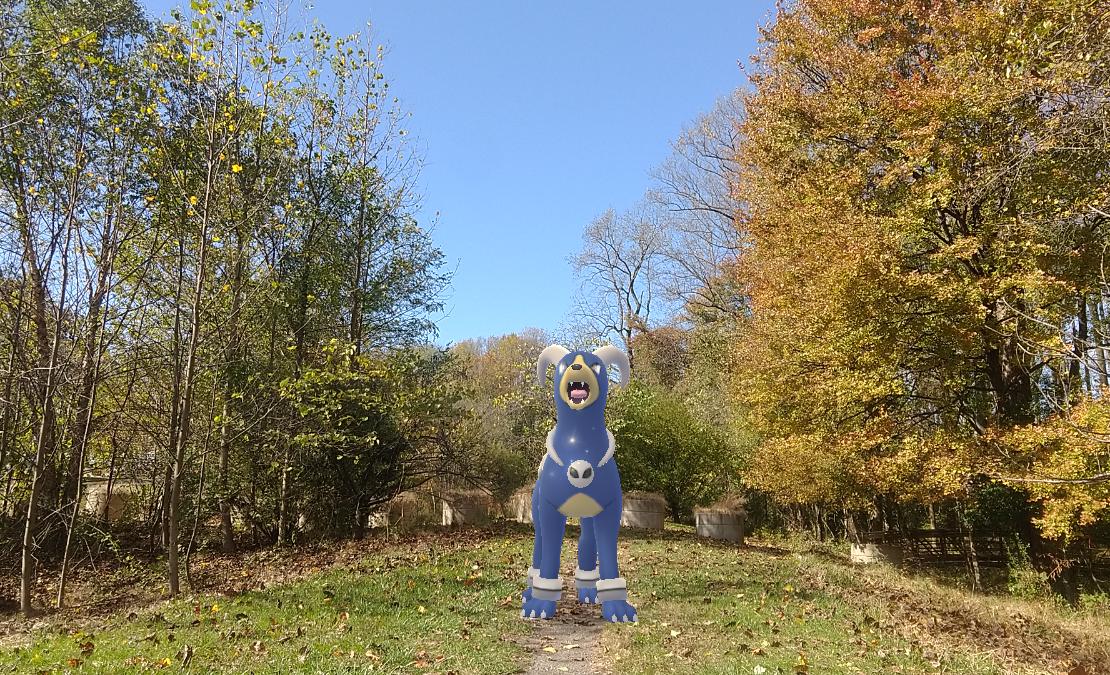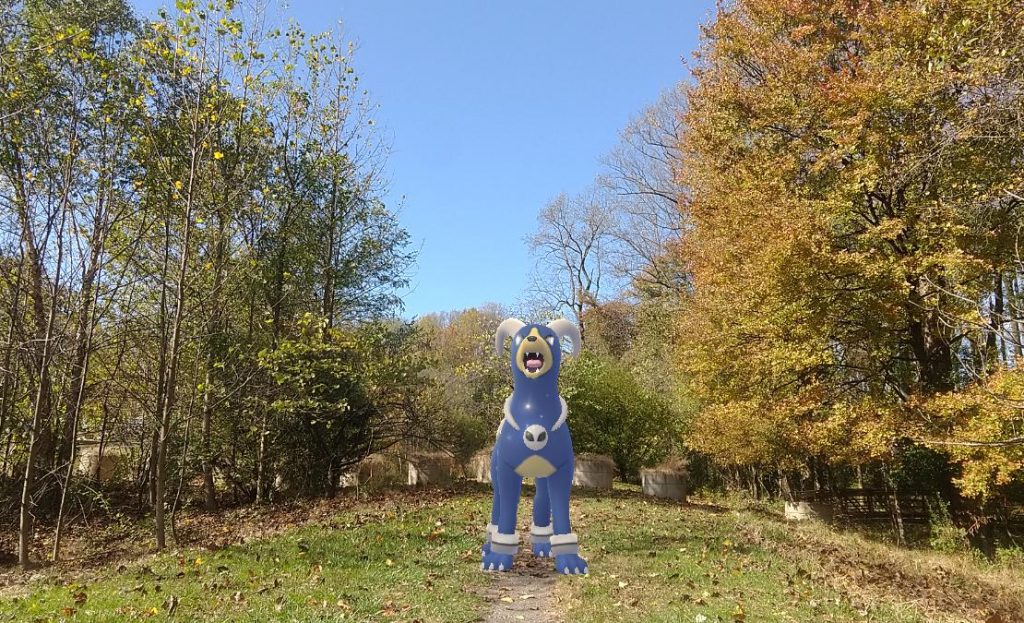 'There's a nature trail near my residence I like to visit every now and then. It's as good of a place as any to take Cerberus for walkies. Today happened to be a really beautiful day after a week of crummy weather, especially with the colorful trees against a clear blue sky.'
'An Adorable Azurill' by SkullCandy091, South Dakota, USA.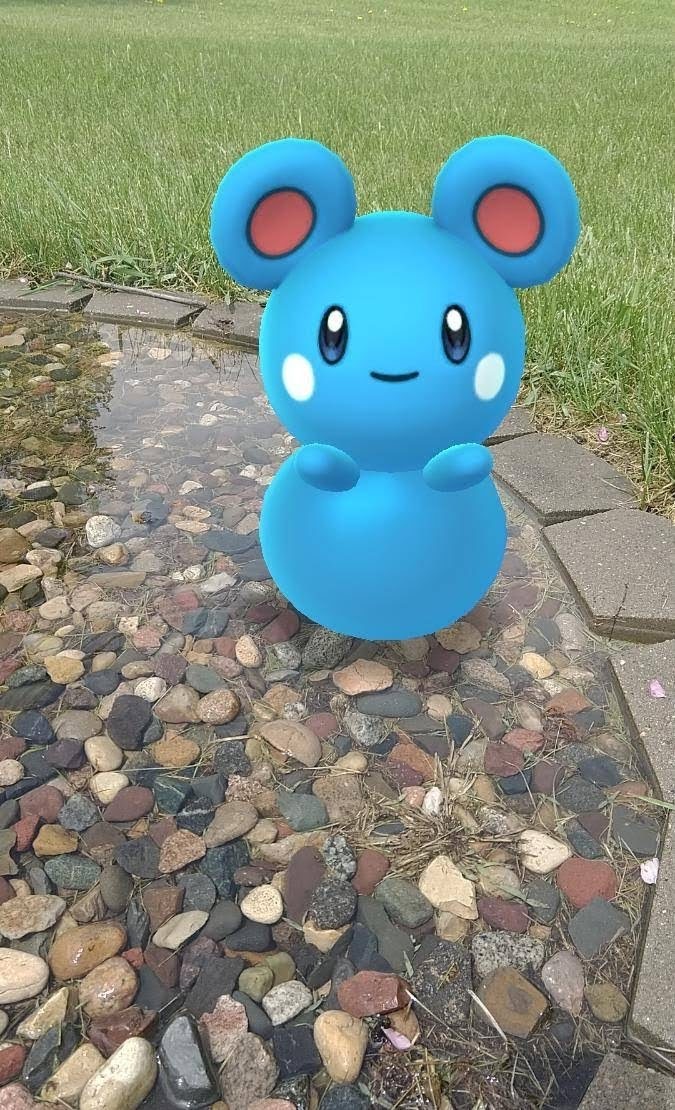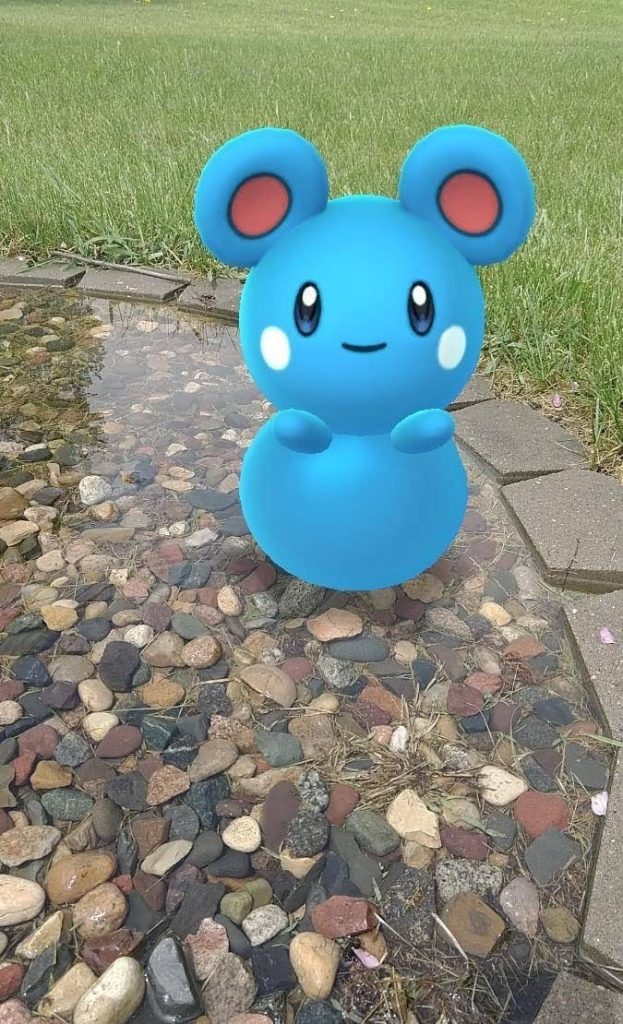 'After a rainy day, Azurill was bouncing in a rocky flagpole base. The water filled it up, and Azurill splashed up and down.'
'BLUE WALL' by pokenty, Japan Fukuoka.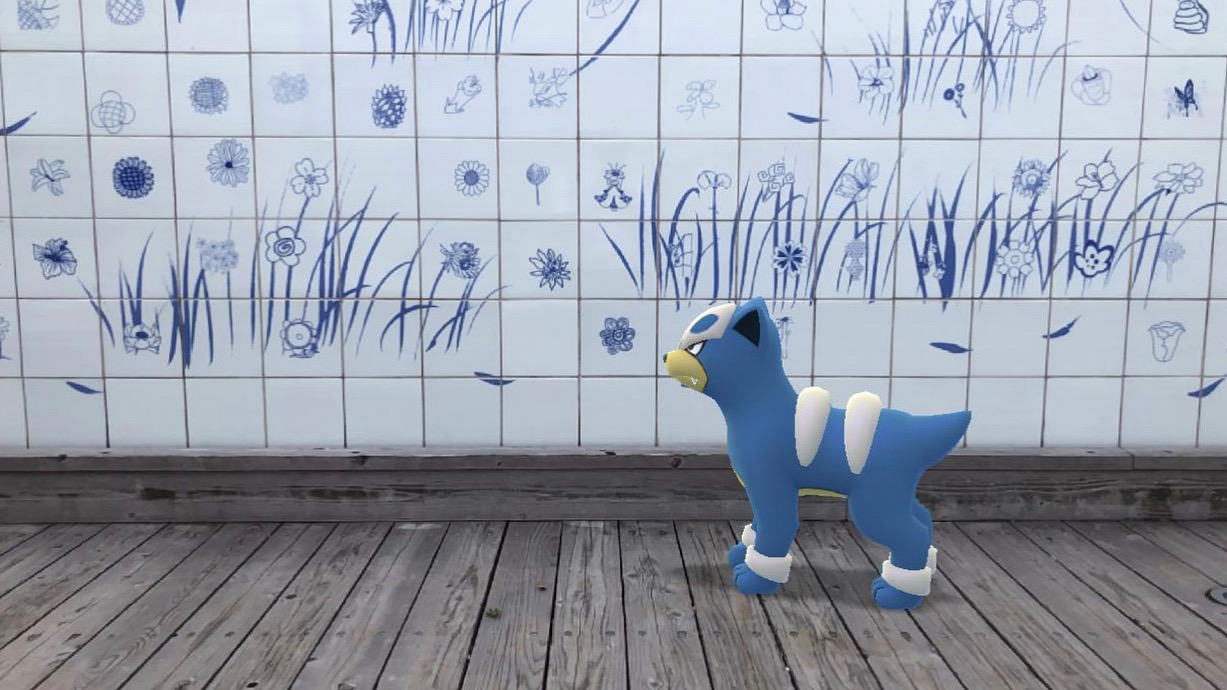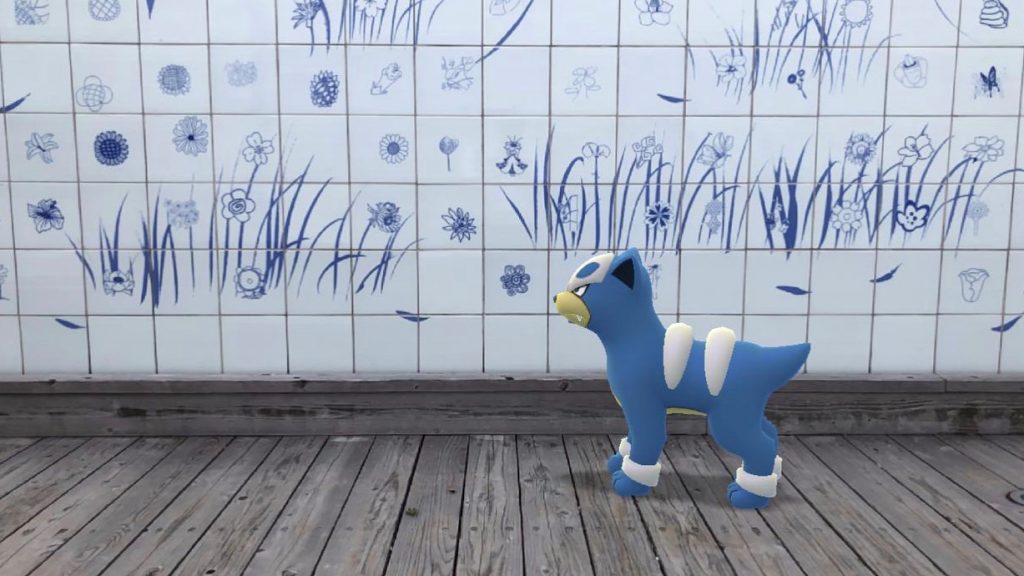 'This picture was taken on the rooftop of Hakata Station. It's Houndour in twilight.'
'You're Gonna Need a Bigger Boat….' by ACE(艾斯), Mastushima, Japan.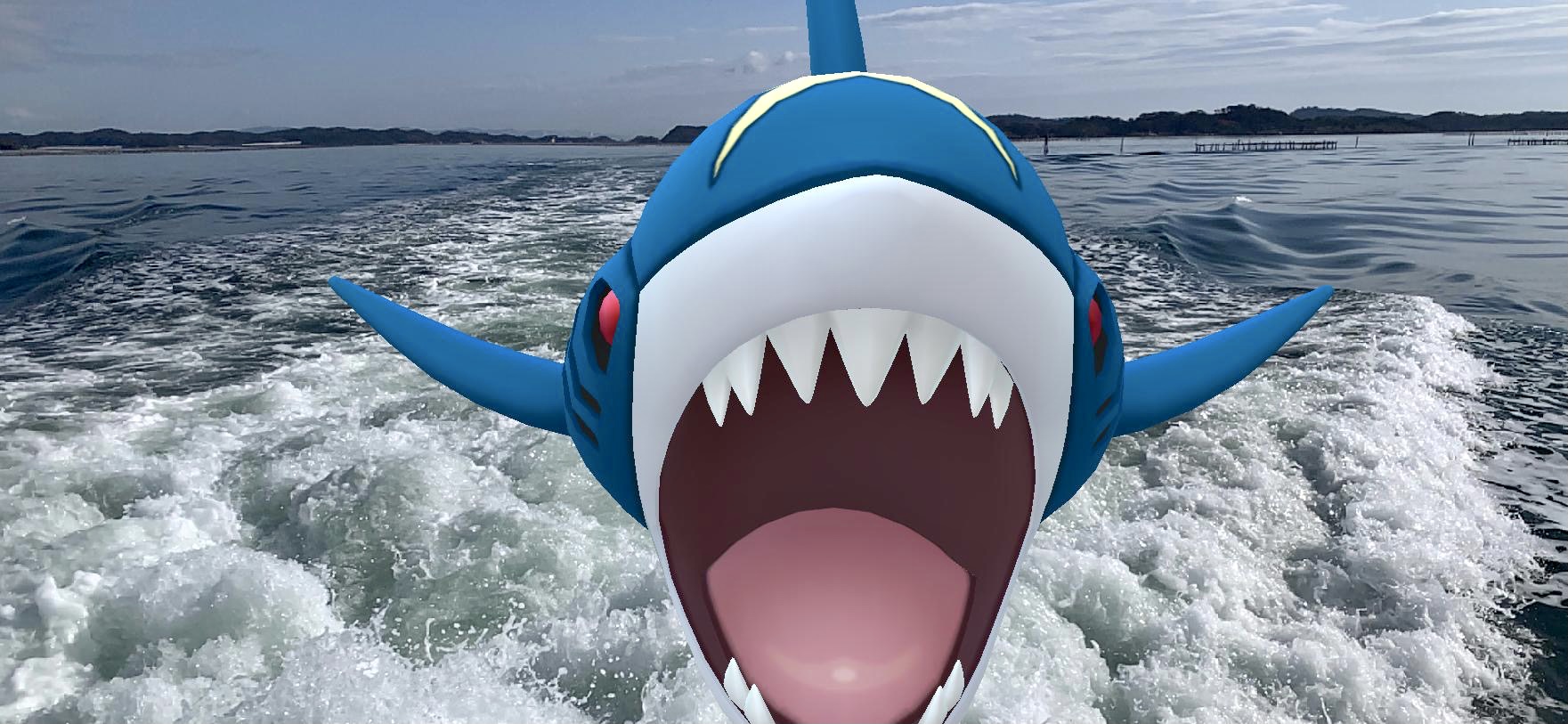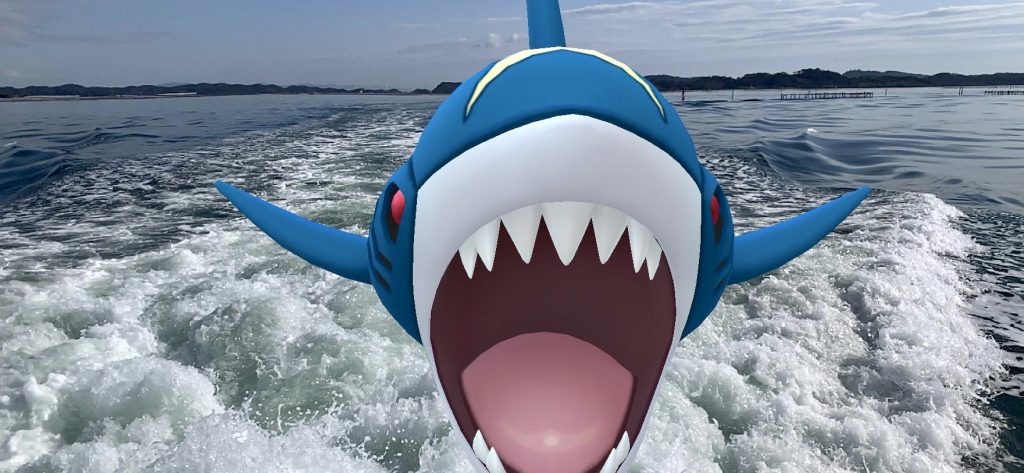 'You Got Any Better Suggestions?!'
'Swamp Thang' by GoBrooksGO!, Lima, Peru.


'Encountered this stalking Swampert in Peru, staring me down from atop its cerulean casa, and had to snap a quick shot before getting a Hydro Cannon to the face. Luckily, I still had a few Great Balls to spare and was able to capture more than just a great shot! 💙'
'Beauty Queen Gardevoir' by Pokemongo_satellite, Gandhinagar, Gujarat, India.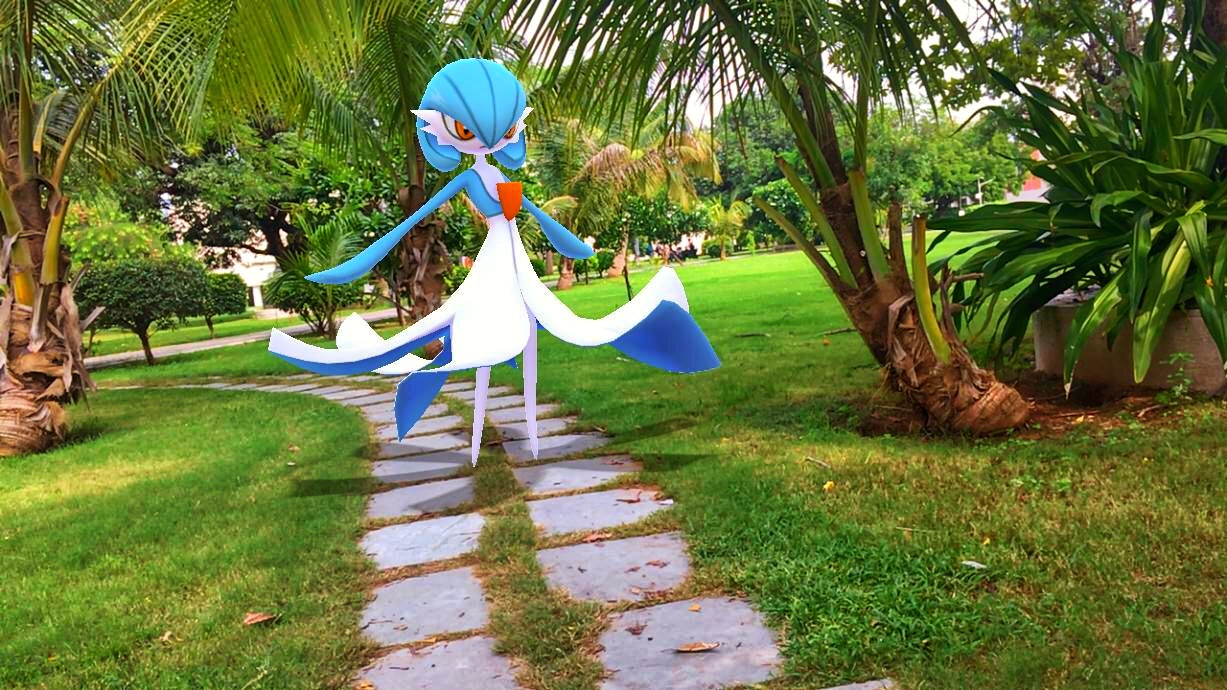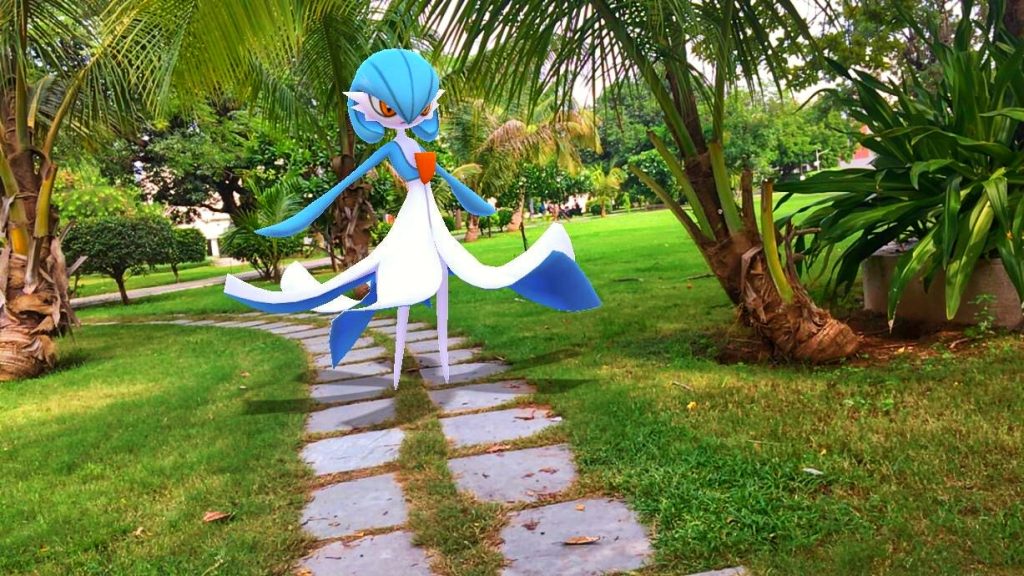 'So I was walking through the lawn and there was this beautiful pathway which felt like a natural ramp. So as I was about to cross it I got this visual of taking a picture of the beautiful shiny Gardevoir on this ramp. I spawned the Gardevoir and you can't deny to that fact that she made a perfect pose for the picture. Totally loved the photo session.'
'Azelf The Guardian' by EarlKetchum, Bacolod City.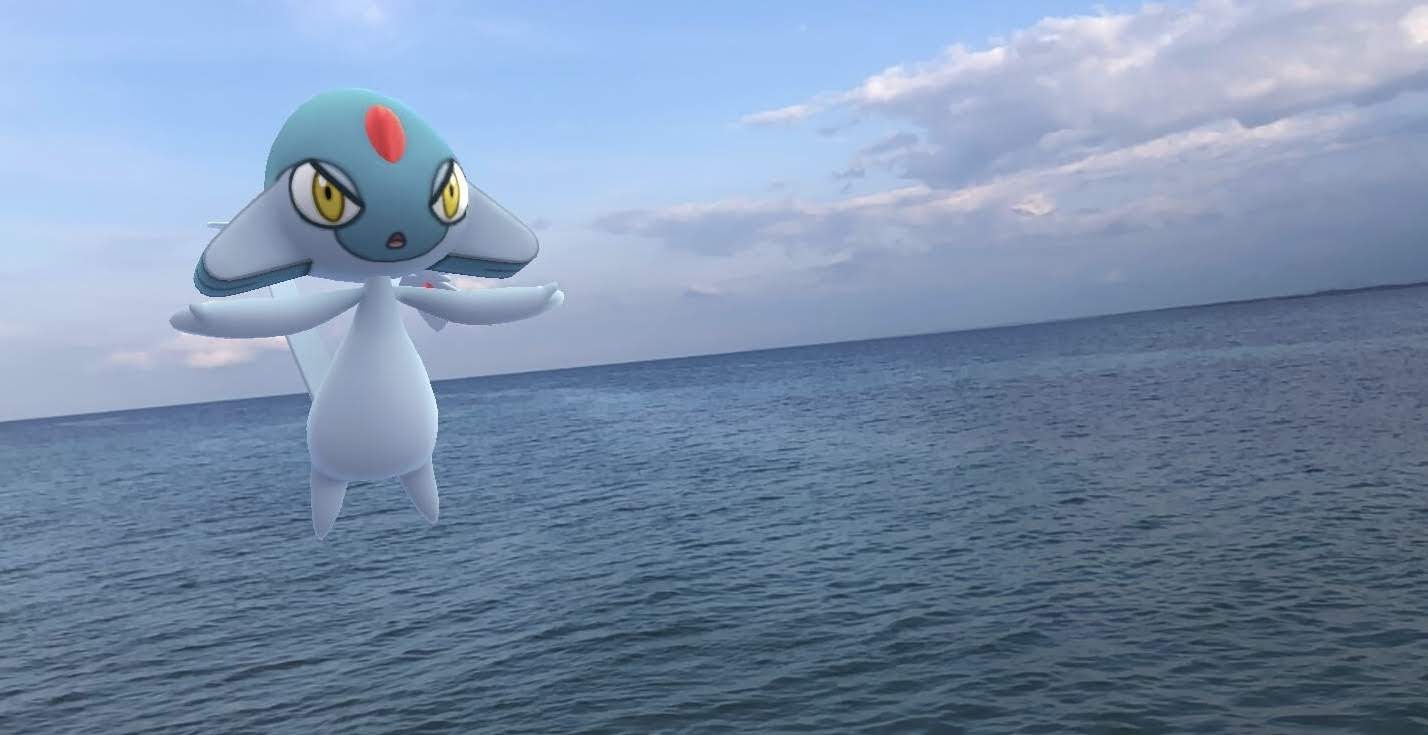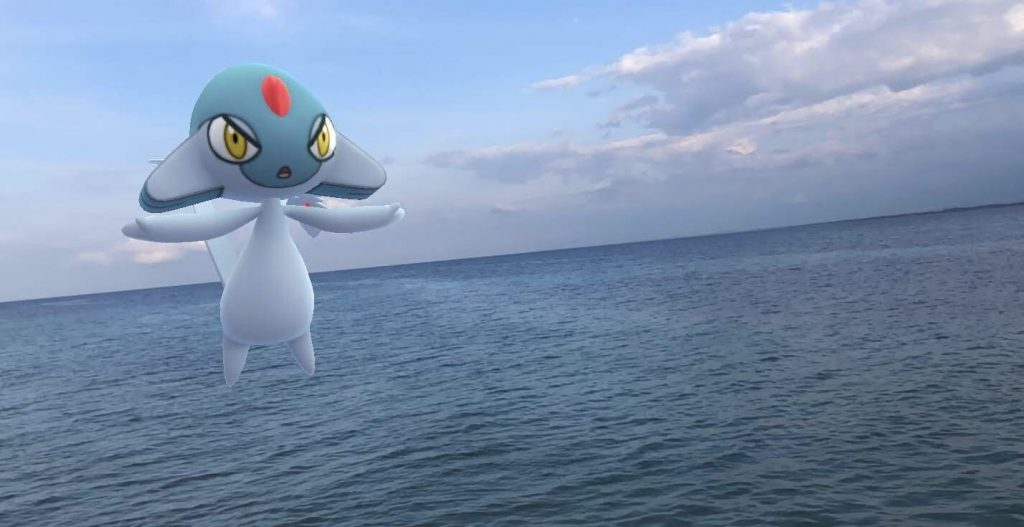 'I actually never thought that in my quiet travel, I'd get to see this blue Legendary Pokemon who brought lasting balance and peace to the world.'
'Salute the Sun' by Ben_Faulstick, Vancouver, Washington.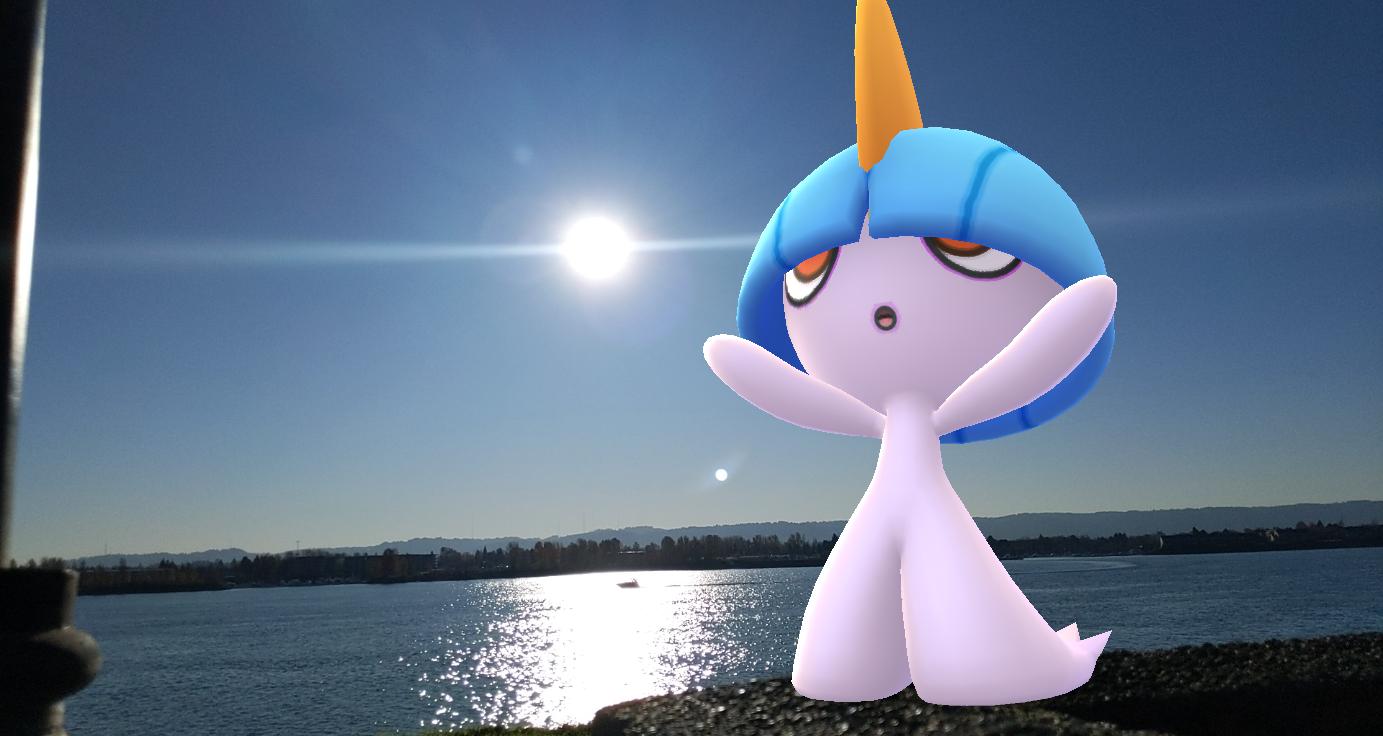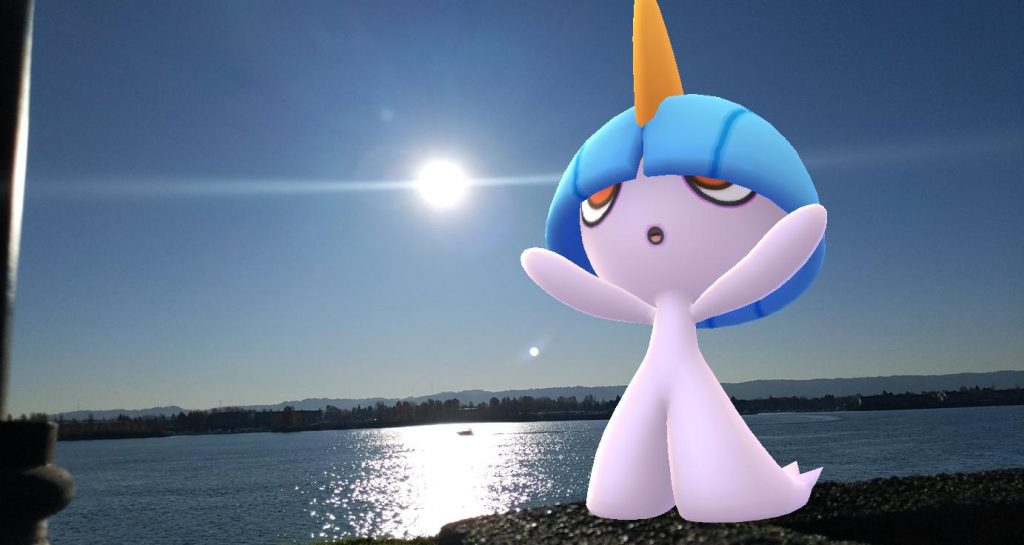 'Ralts summons all of its psychic and fairy energy from the power of the sun.'
'Ocean View' by Tuulathecat, Malmö, Sweden.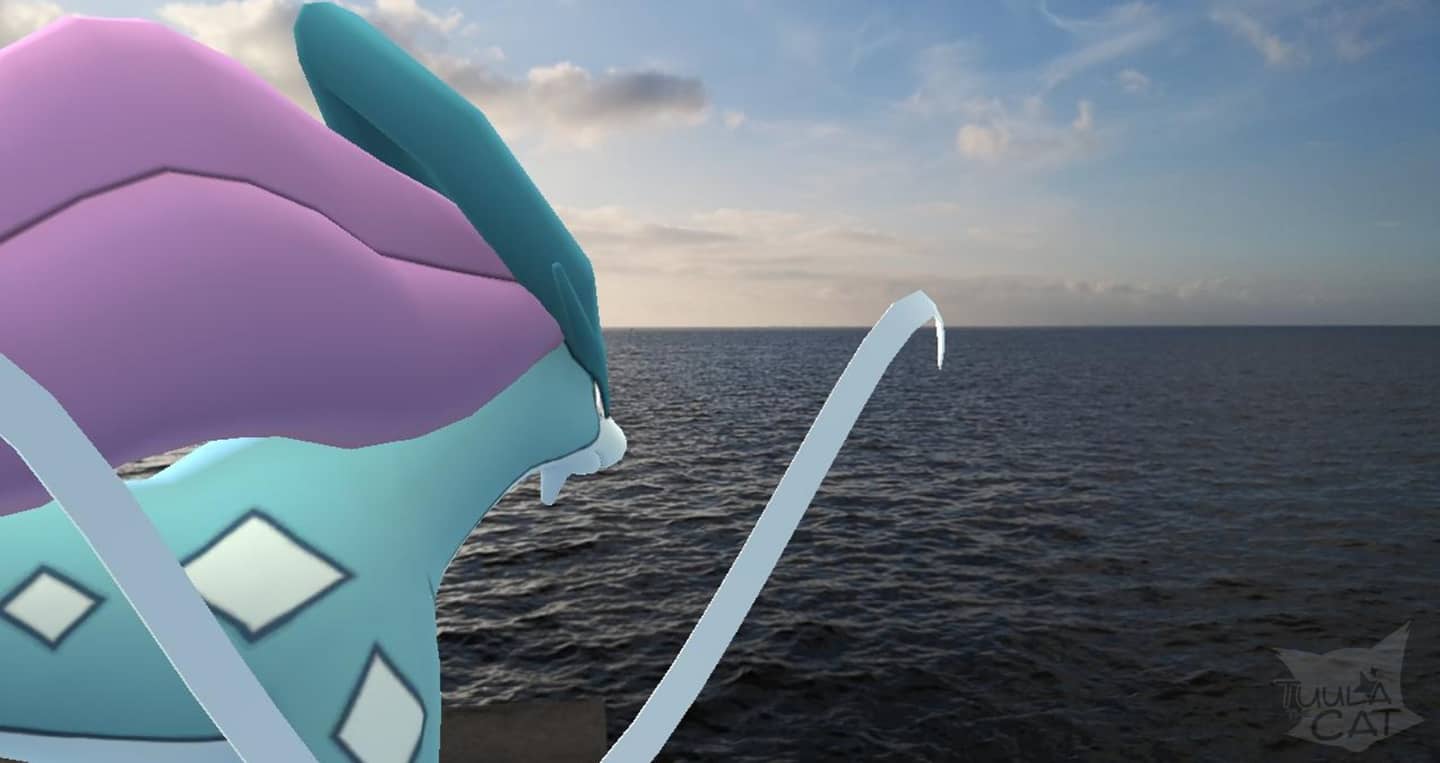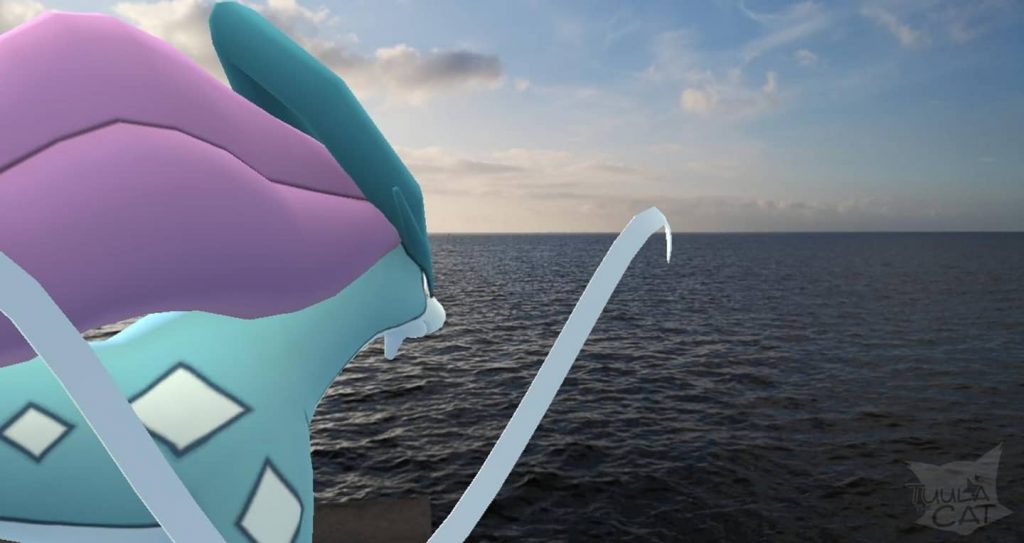 'As someone living far away from the sea I don't get many opportunities to take AR photos at the beach, the sea and the stunning landscape there. The more special it was for me to finally get a shot of my favorite legendary Suicune enjoying the ocean view with me. Can you smell the sea breeze?'
'Sailor' by Musetta, Chinnor, England, UK.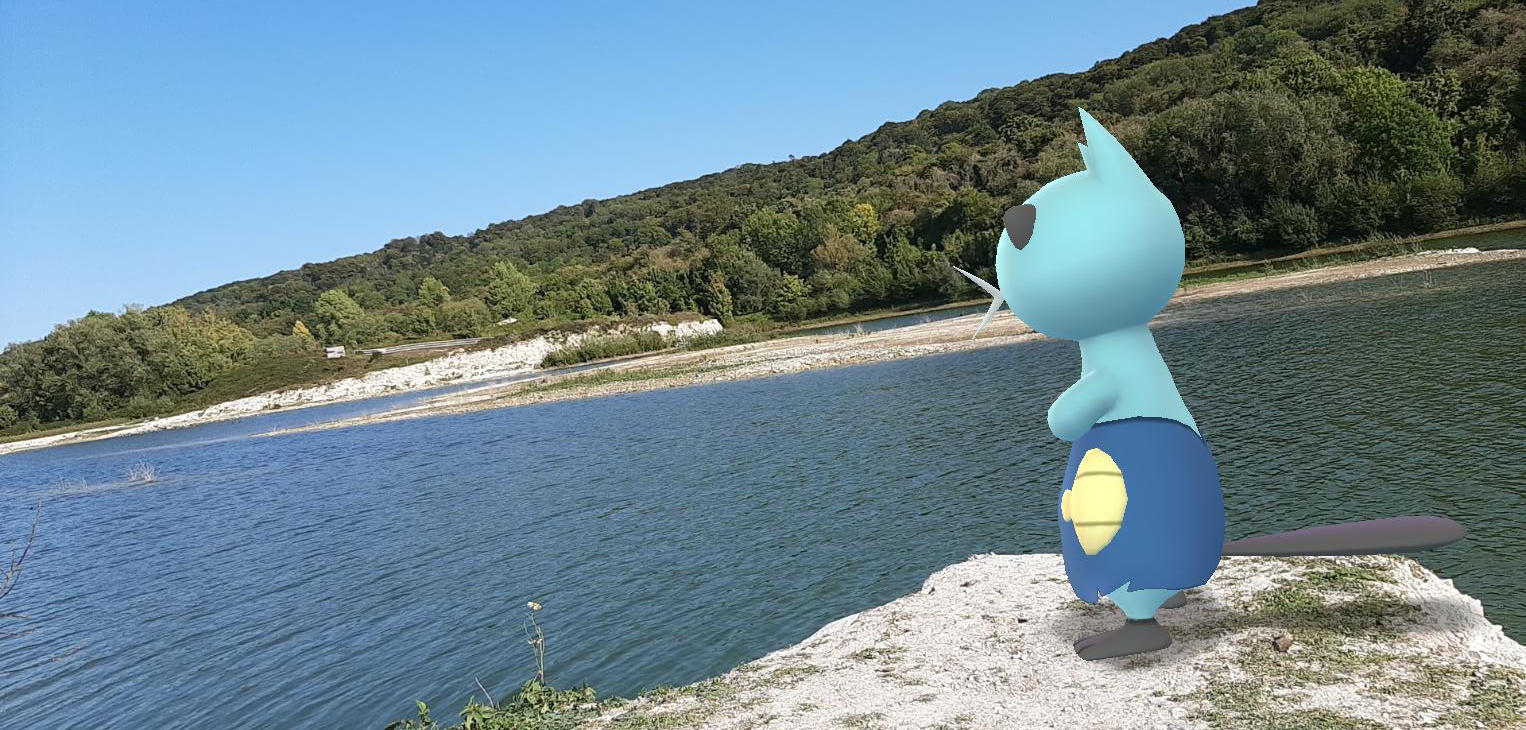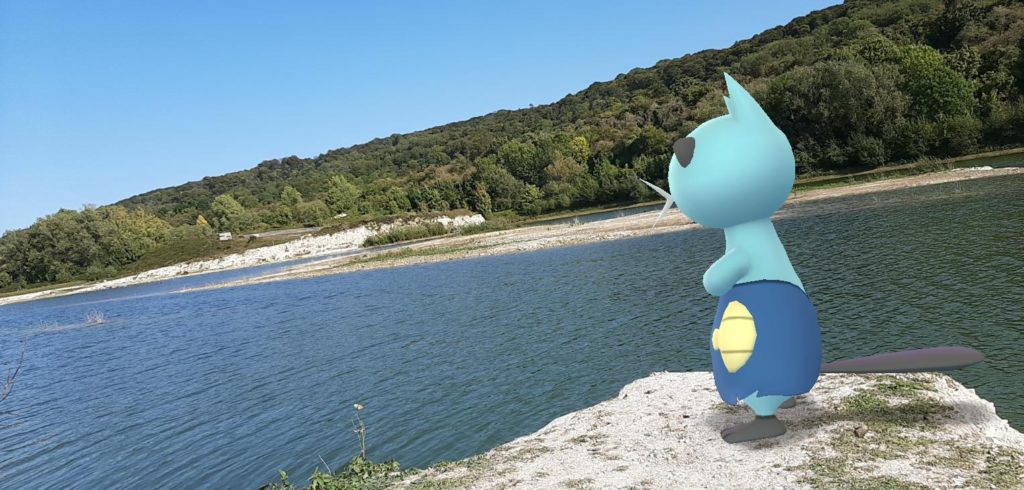 'As summer draws to a close, Dewott appreciates the beautiful view.'
Edited Images
The below AR images have been edited or filtered in some way.
'Officer Shinx 🐶' by K4Kishan, Reliance Greens, Gujarat, India.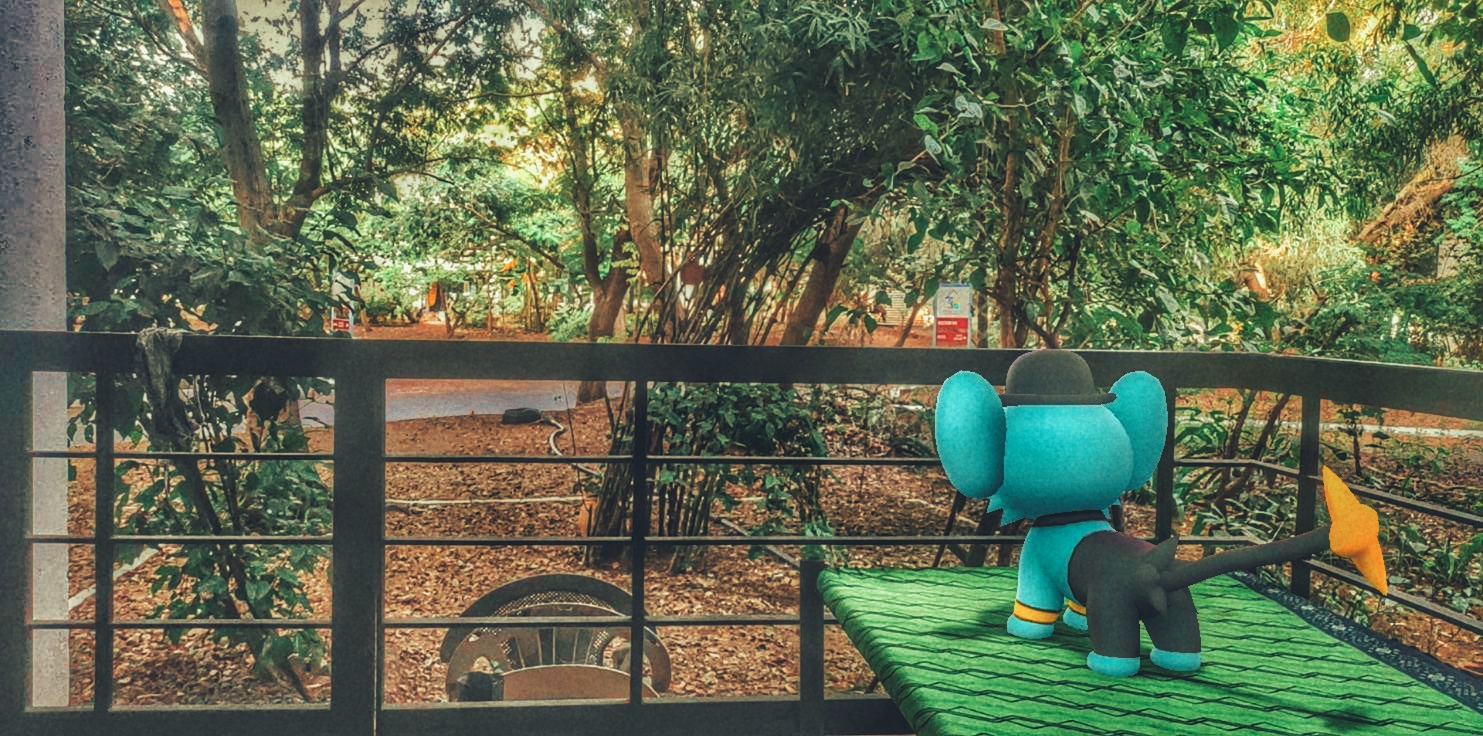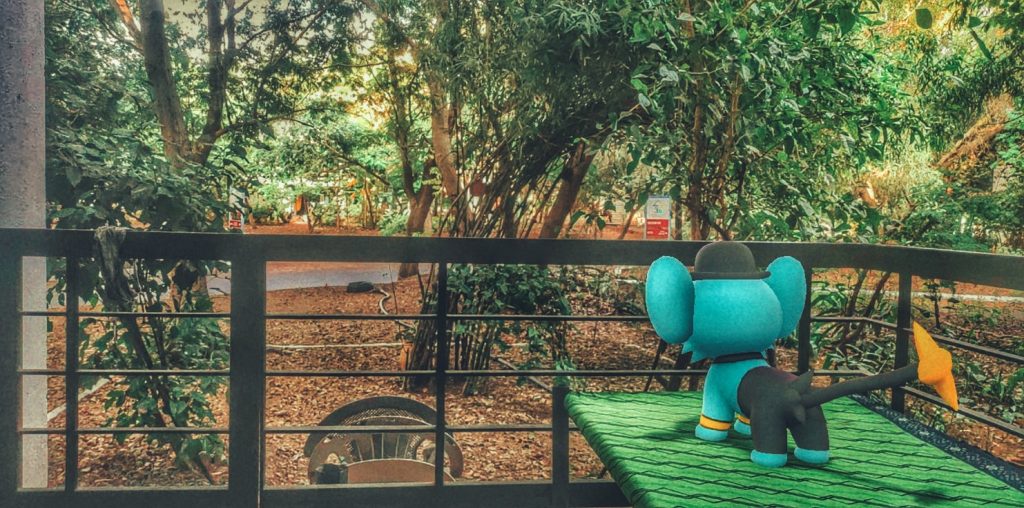 'Well we all know a dog's behaviour when it comes to protect their own territory! Well this one starts its duty everyday by saying 'Atten-hut Officer Shinx on Paw-trol'.'
'A moment of contemplation' by ElKhan32, Essex, UK.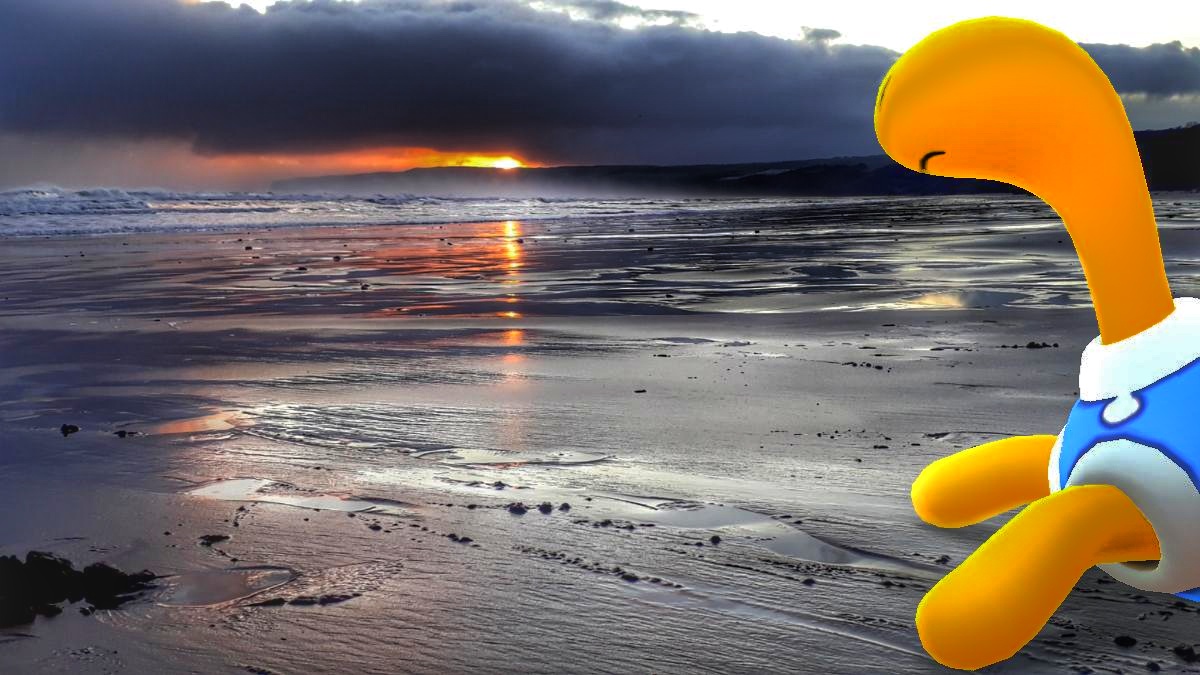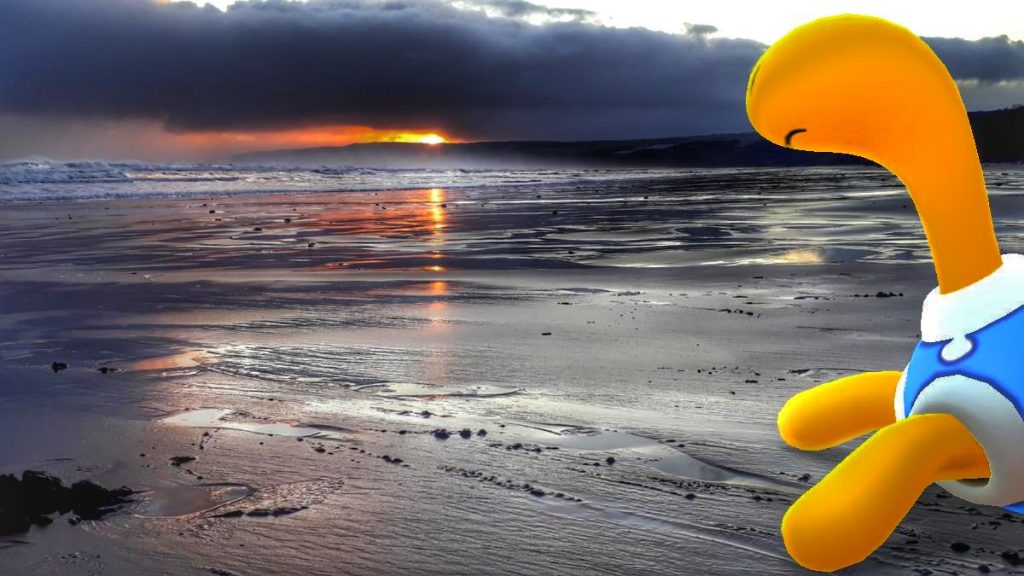 'My buddy blue and we went for a walk and the world rewarded us with a magnificent sunrise.'
'Prehistoric Pond' by Azzergal, Dublin, Ireland.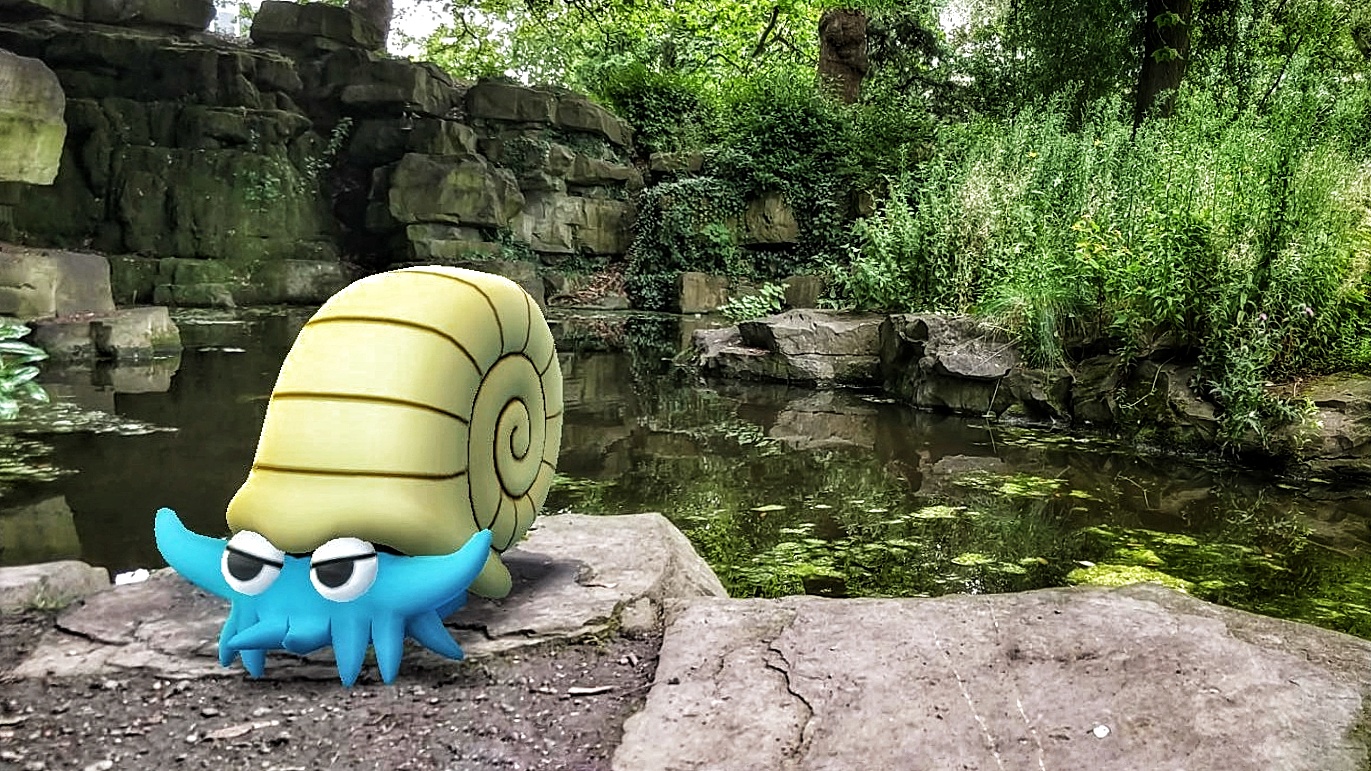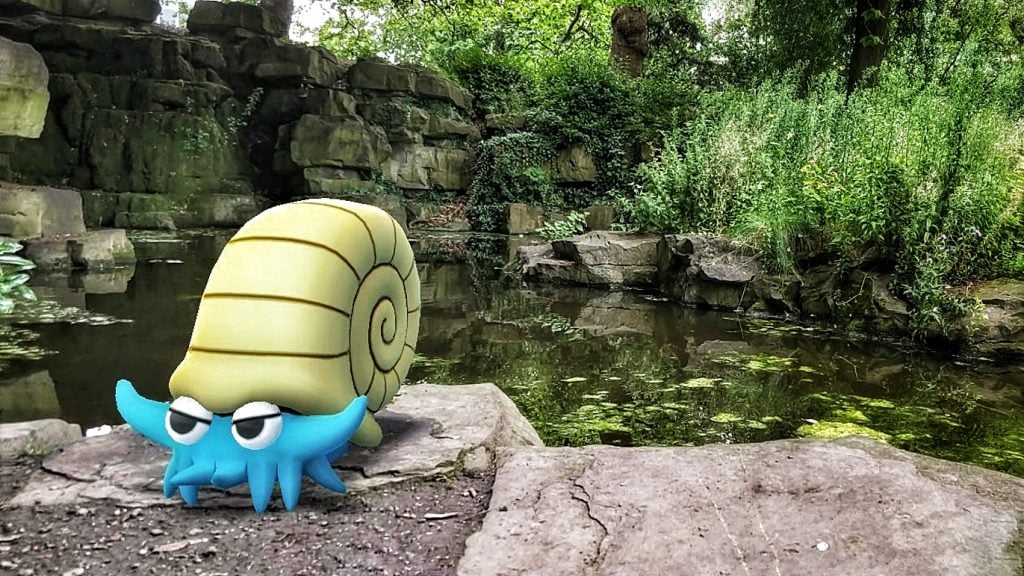 'A once extinct Pokémon, Omanyte now revived from fossils is still a rare species. It is important to ensure that they are released back to the wild in a careful considered way and to ensure they are released into the correct environment. It was on one such release expedition I managed to snap this picture of a recently released specimen just as it was peeping out of its shell. This hidden pond is home to other Omanyte which have been released on earlier expeditions it's remote location allows the Omanyte to thrive in peace.'
'Talon Sky' by ElKhan32, Essex, UK.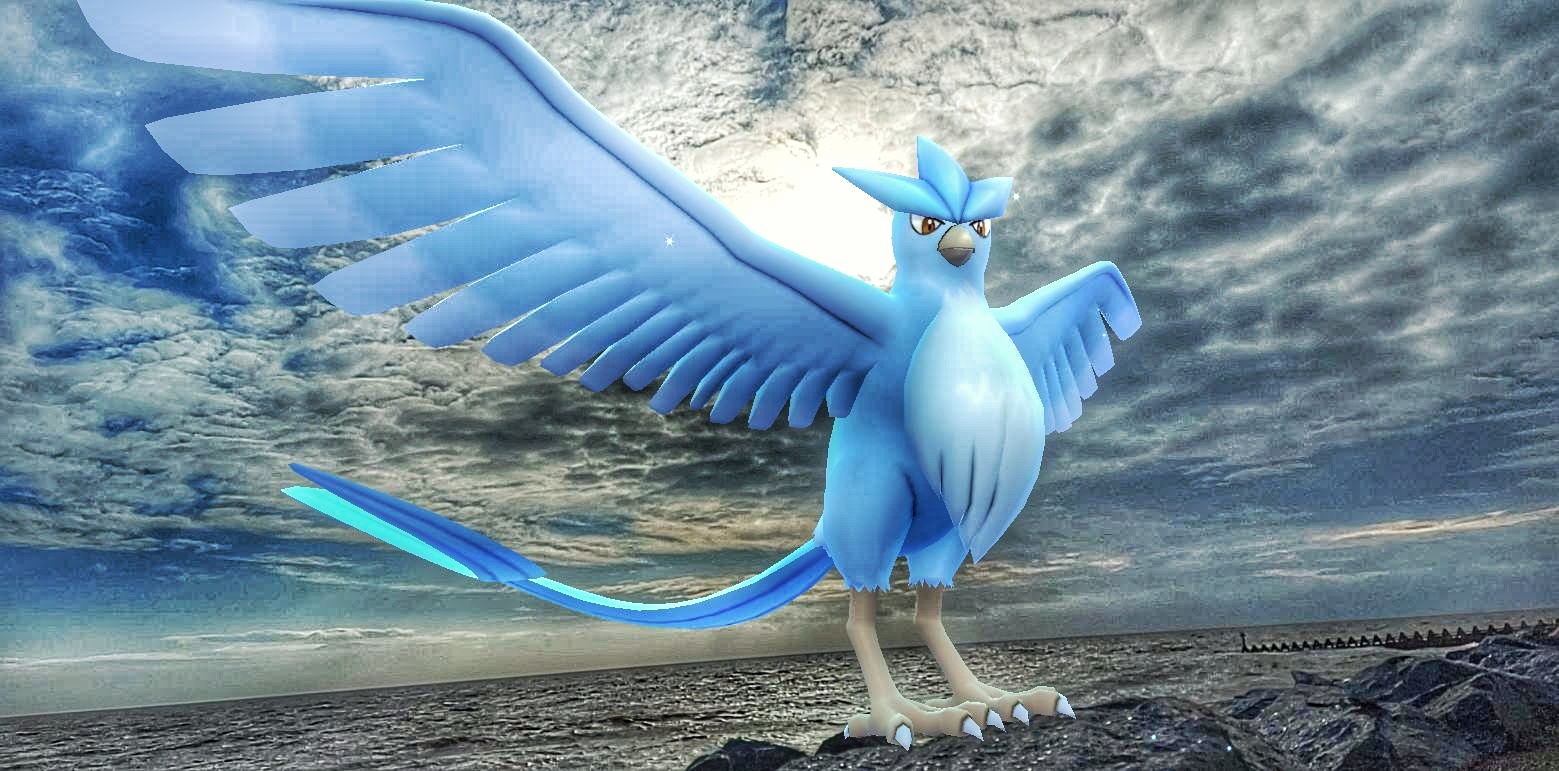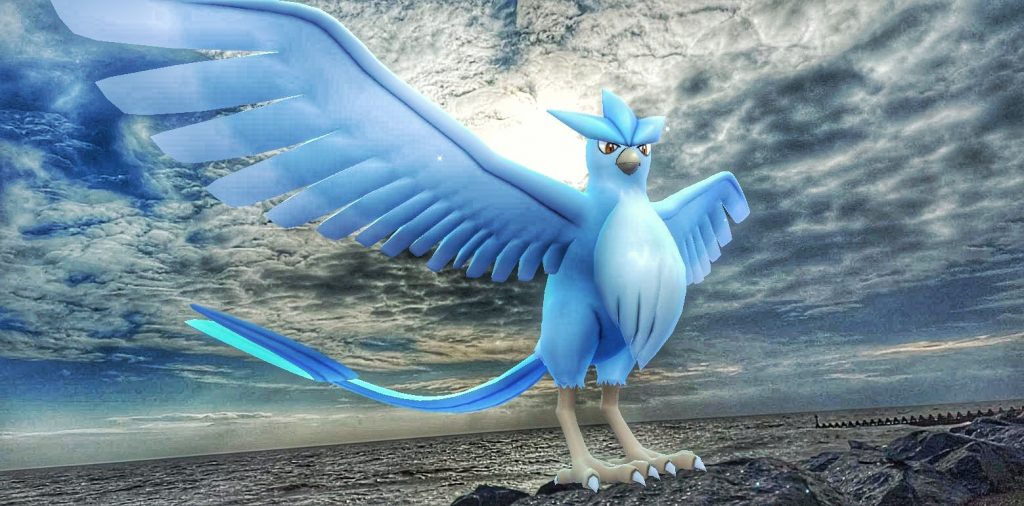 'When there is a chill in the air, its said Articuno is near.'
'Chinchou's Adventure' by i6s6o, Nagoya, Japan.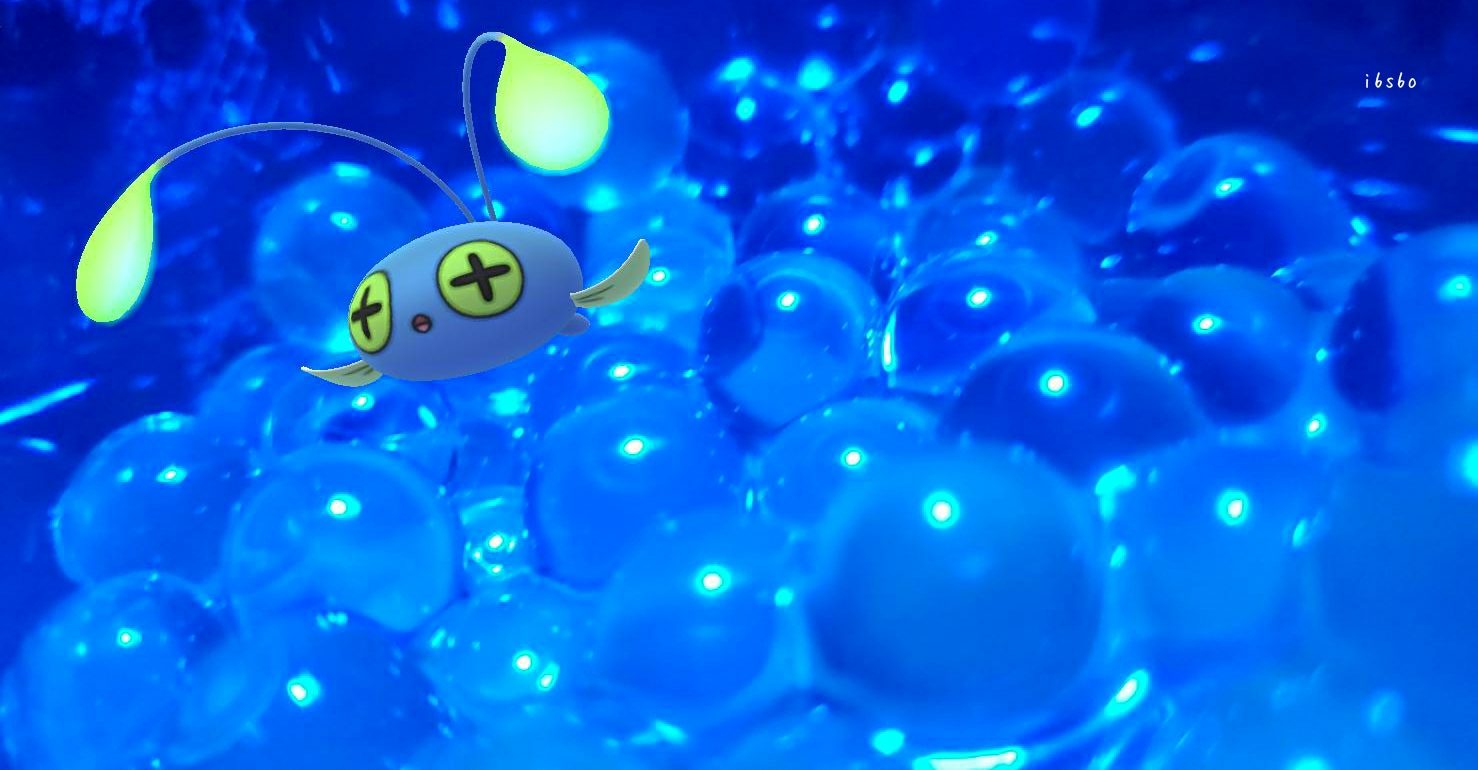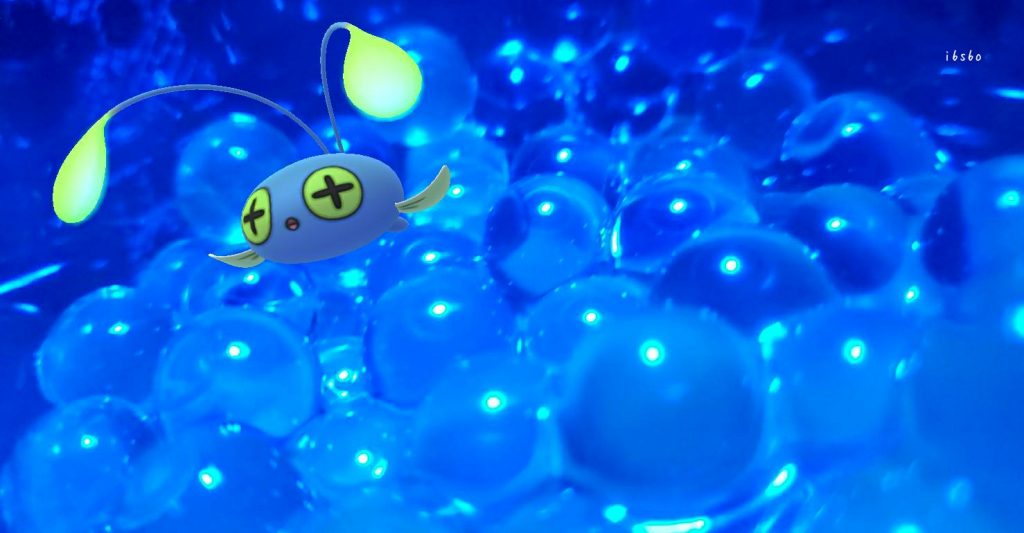 'Swim in the blue sea'
'Resting by the Lake' by Drock161, Lake Michigan, Illinois.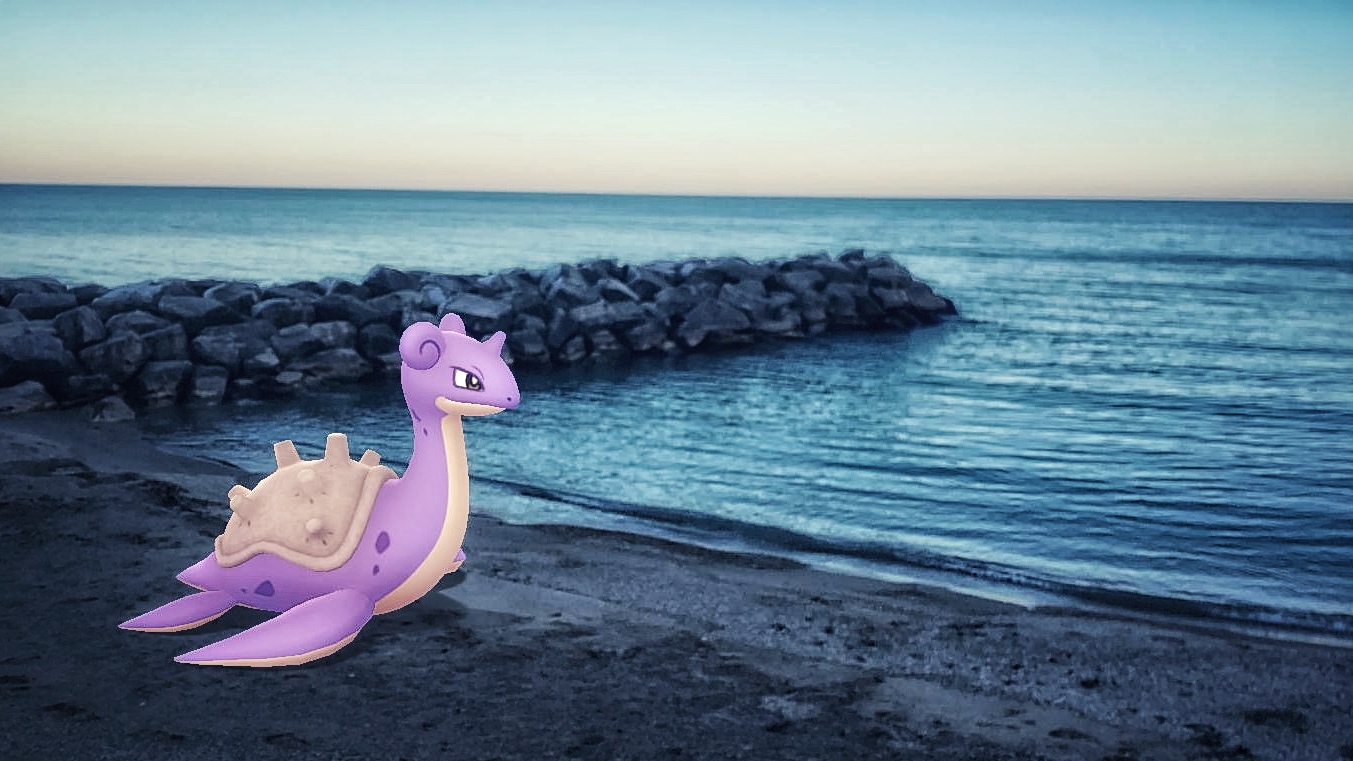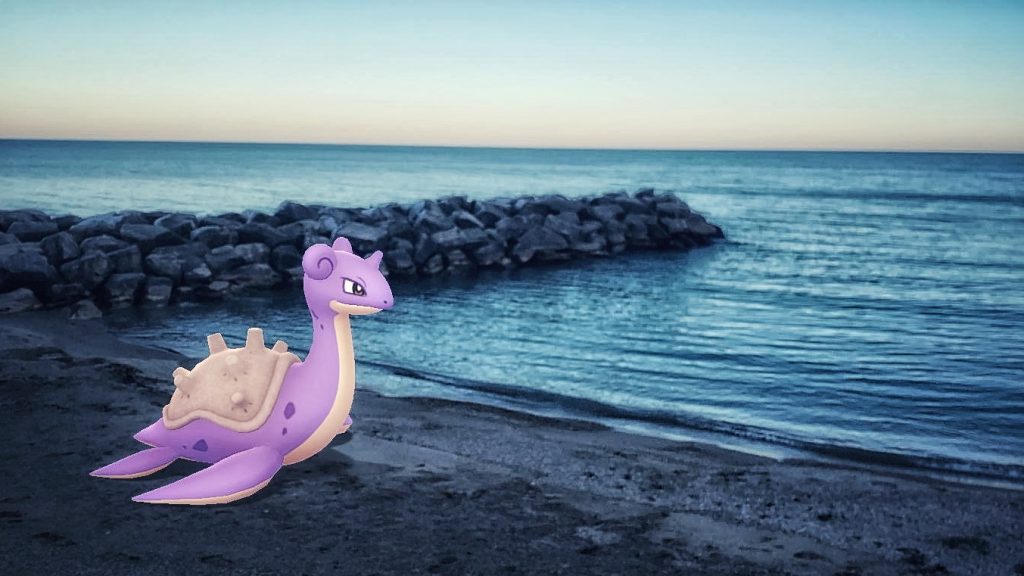 'I was walking by the lake and stumbled across a rare sight – a shiny Lapras was resting on the beach! I watched it for a few moments and then continued on my way, careful not to disturb it's rest.'
'Skating Sandshrew Crew' by Tuulathecat, Nuremberg, Germany.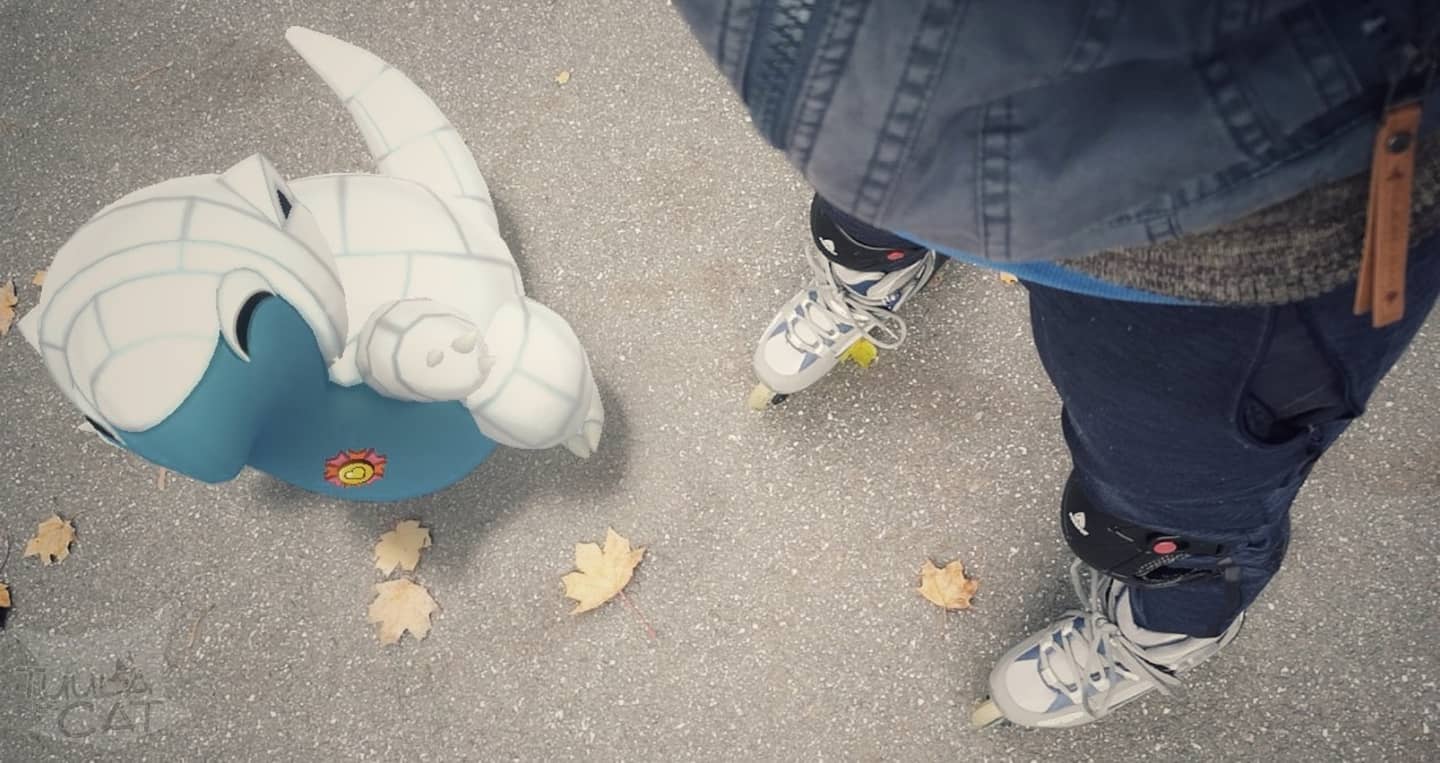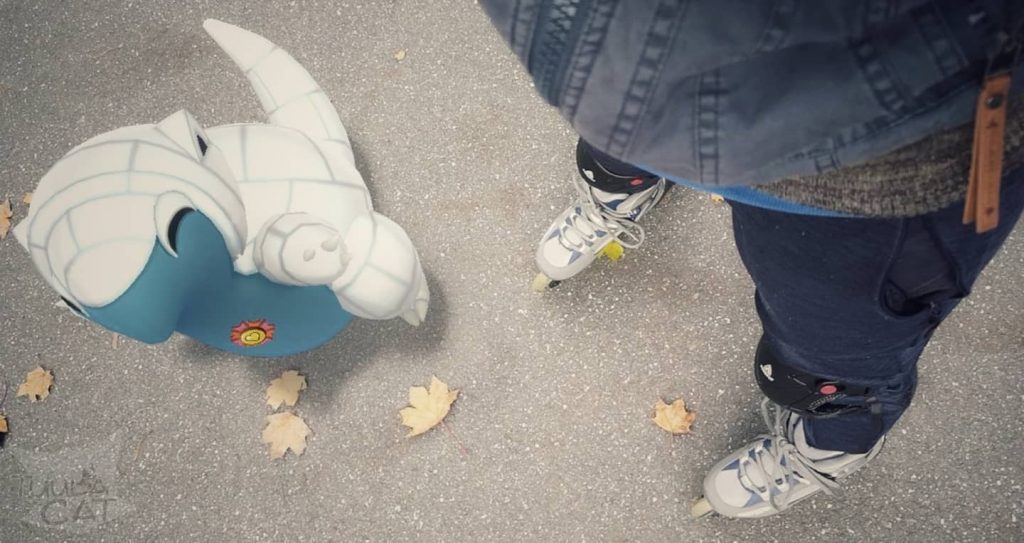 'What can I say besides that my sandshrew all love skating and I tend to dress in the same colours as my Buddy Pokémon? Well Ellie is my british shiny alolan Sandshrew and her skating technique is different from her Kantonian relatives! If you don't believe me check it out for yourself. They roll differently!'
'Pachirisu peeks behind a sofa.' by La biére, Tokyo, Japan.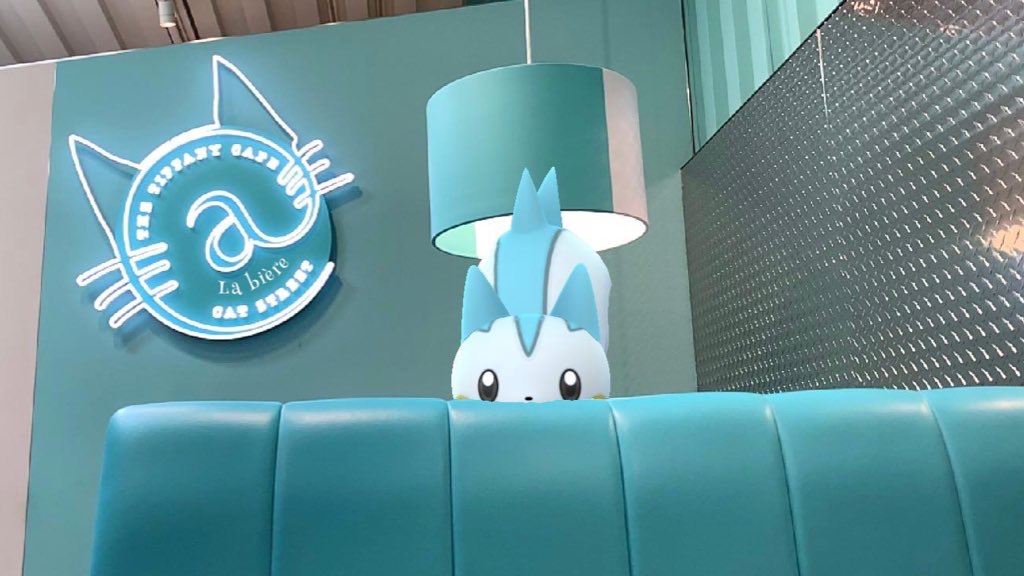 'Pachirisu sitting next to me peeks behind a sofa. Oh my god, he's so adorable!'
'SQUIRREL!!!!' by ThatCullenGirl, Dereham, UK.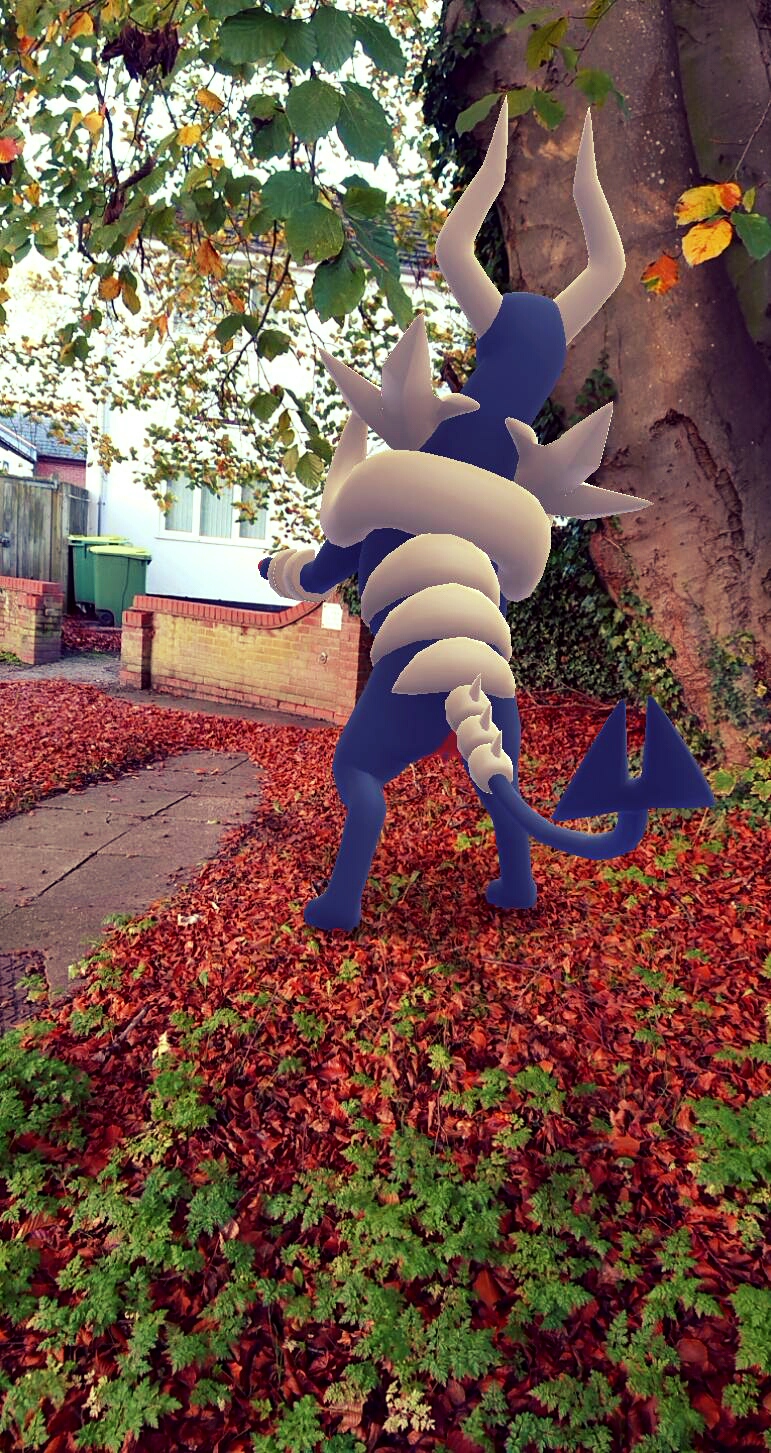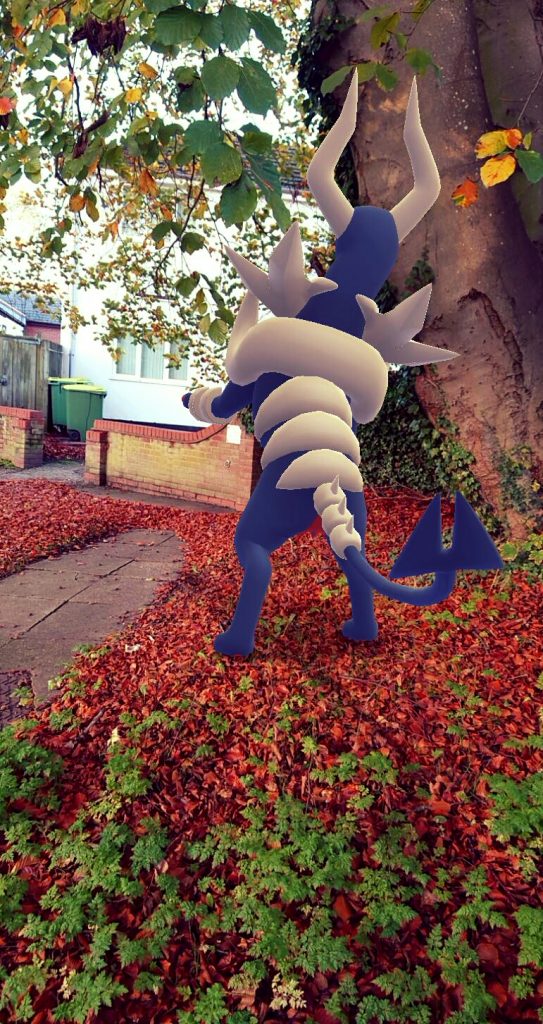 'Walking alongside my fierce, loyal protector, the majestic effect was somewhat ruined when he spotted a squirrel… '
By Shawndiditagain, Missouri, United States.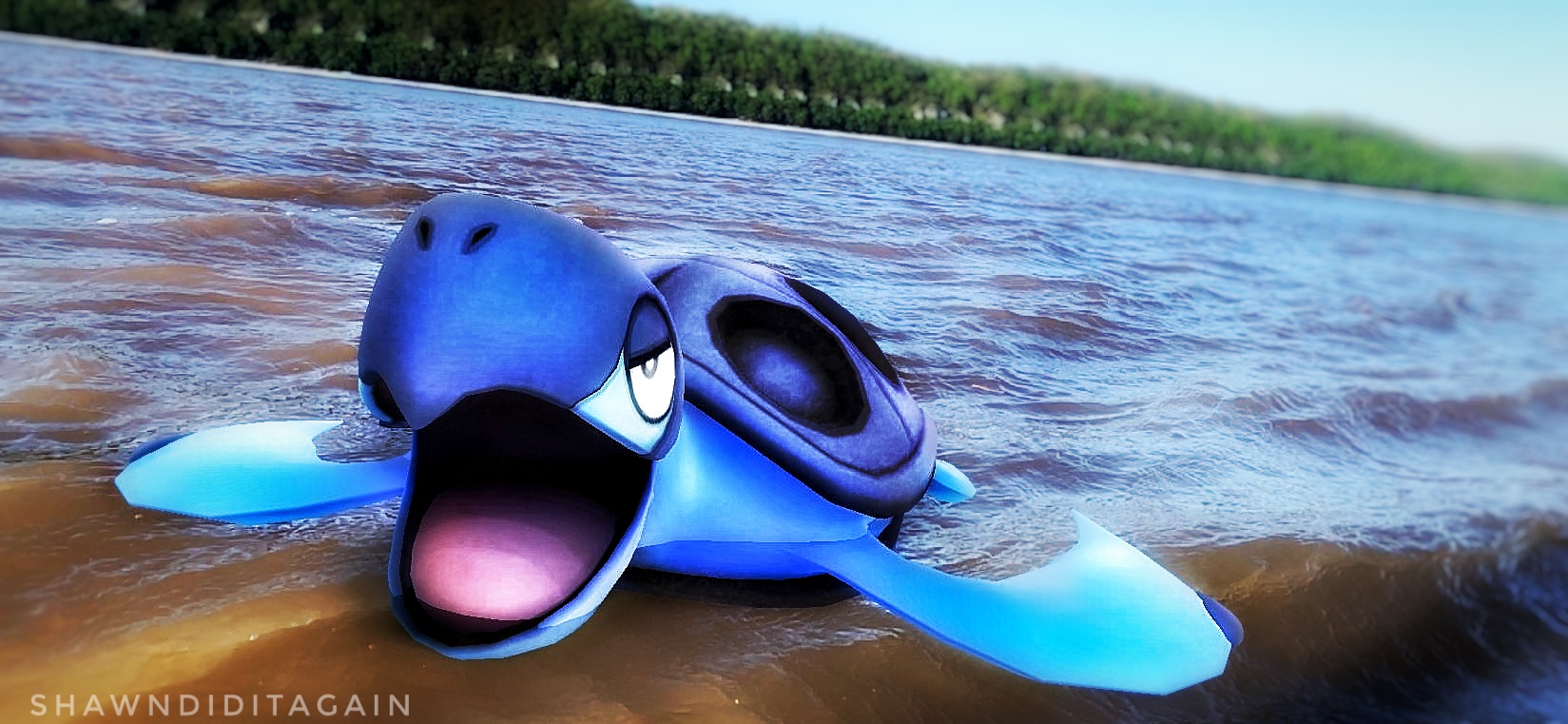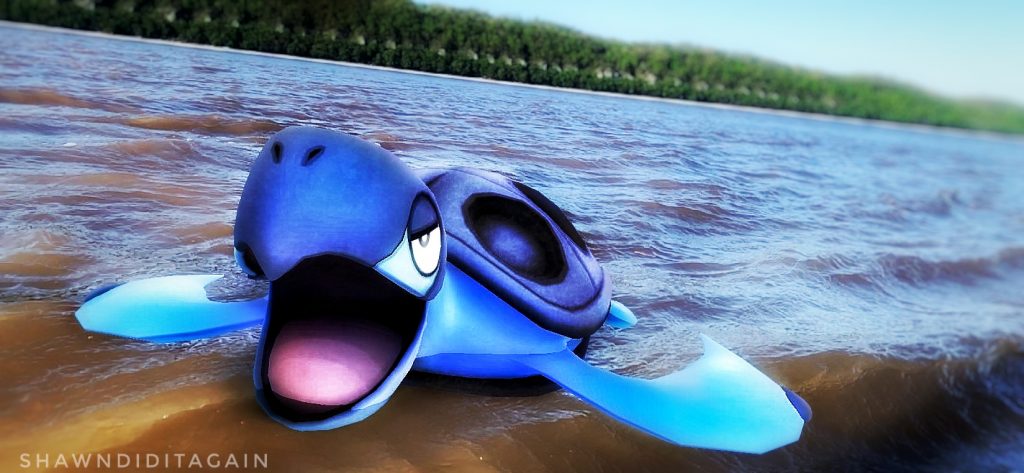 'There's a calming presence near this particular area surrounded by water and a Tirtouga just happened to be nearby. Perfect day for the perfect shot!'
'Splish Splash' by PopPunkPokemonYT, Los Angeles, CA.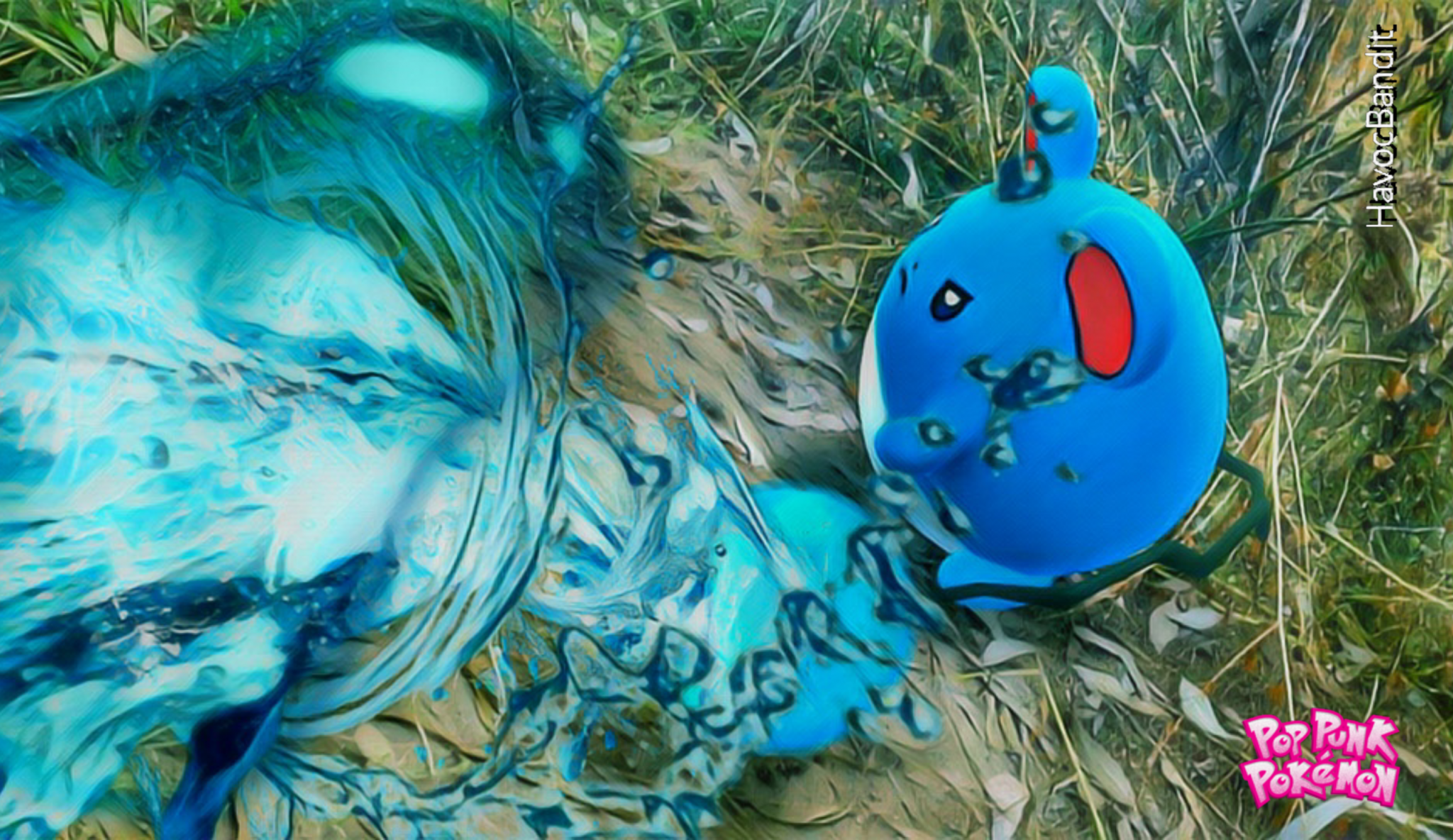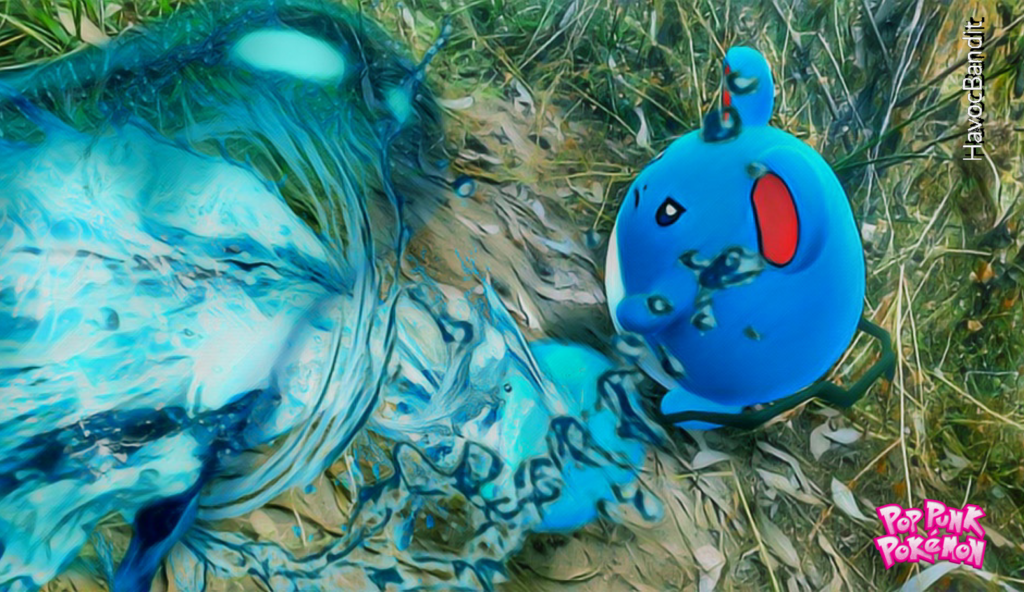 'After defeating that Sudowudo I ran into another Pokémon trainer! Camper Eliot wanted to battle! My Bayleaf was more than ready. He sent out what looked like a blue pikachu… a pikablu is you will… but it turns out it's a new Johto Pokémon named Marill! Luckily my Bayleaf resisted its attacks! East win'
'Life of the Party' by Feresk, Sibulan, Negros Oriental, Philippines.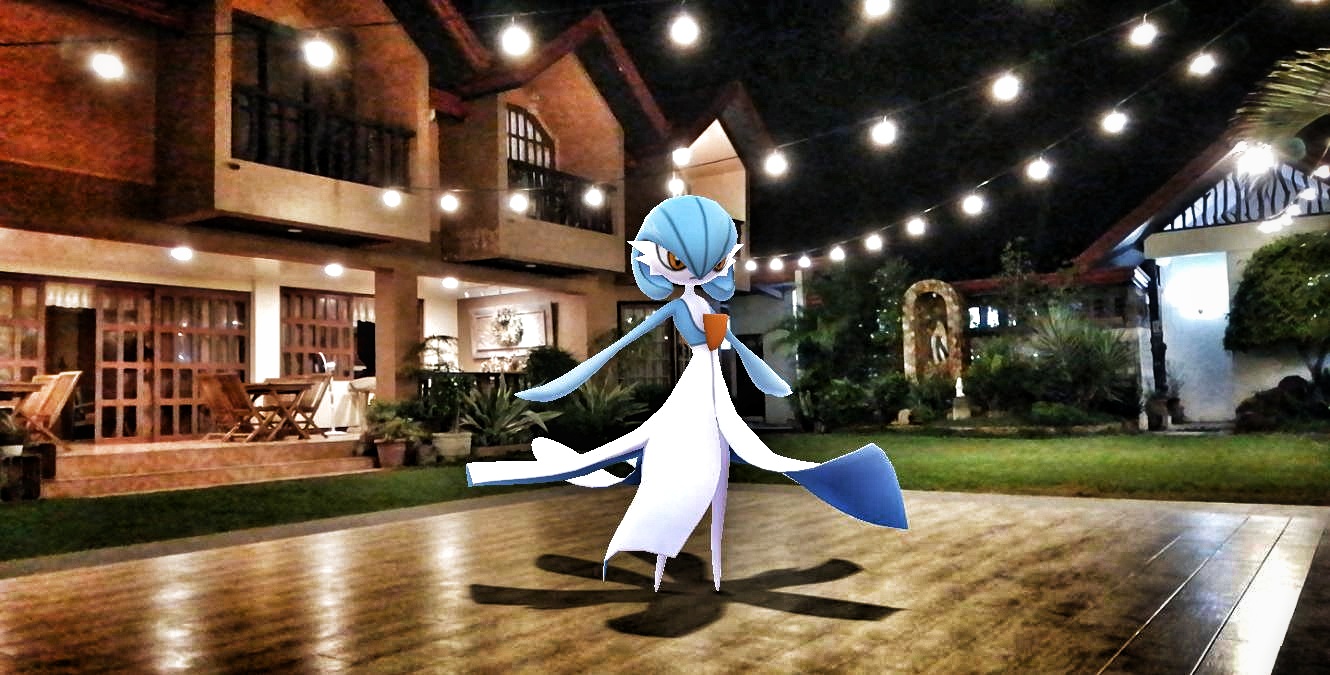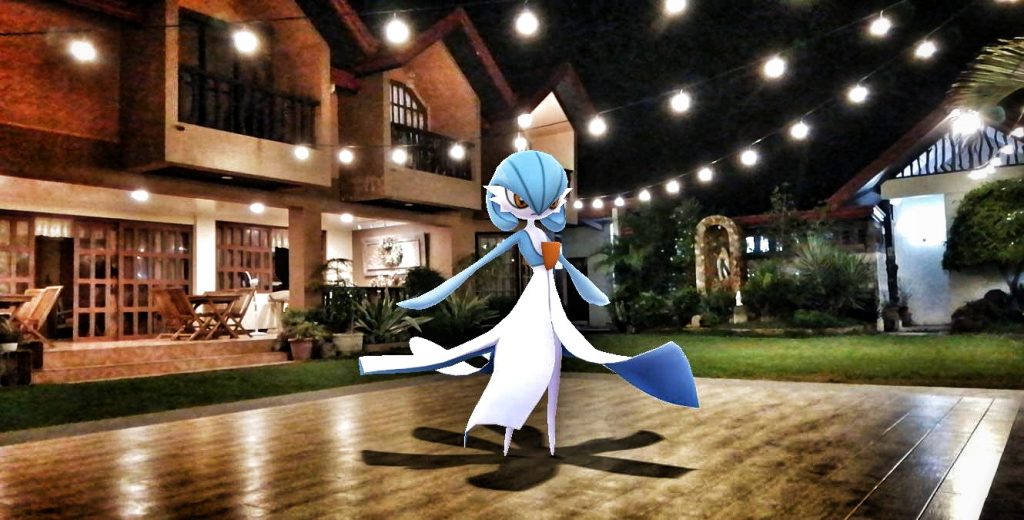 'Live for today, plan for tomorrow, party tonight!'
'Sunset small burn' by i6s6o, Japan.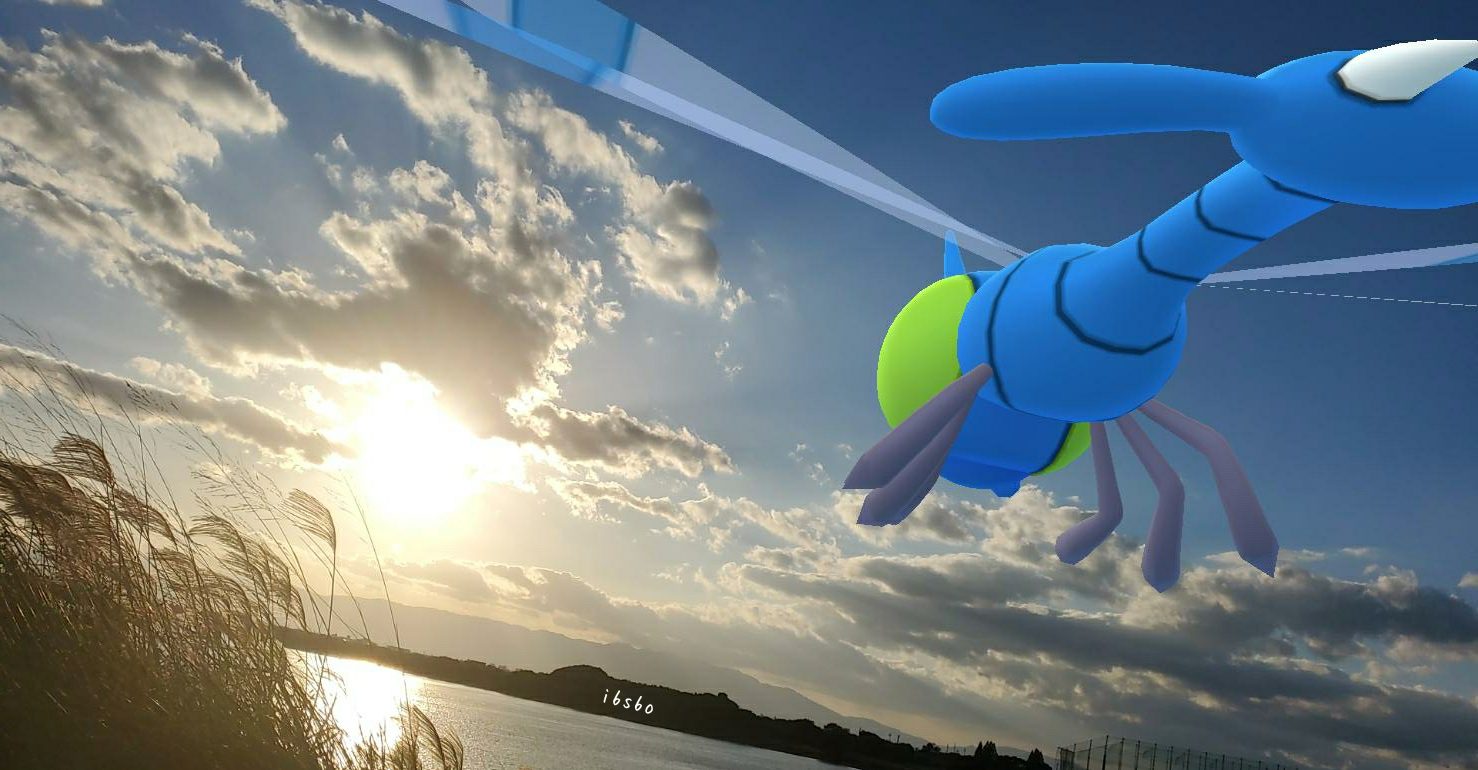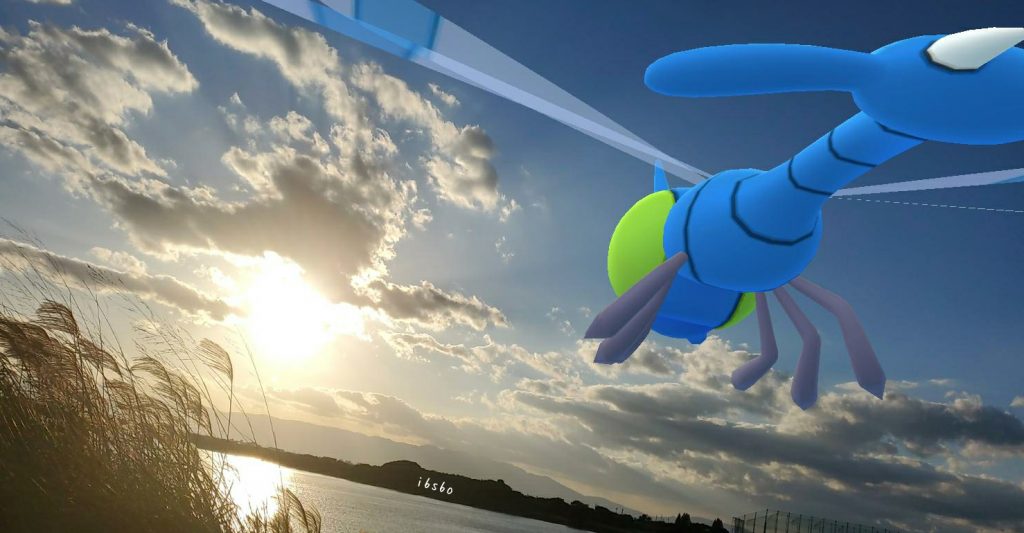 'It's getting cold so let's go home soon.'
'Stay Strong Tohoku' by ACE(艾斯), Iwate, Japan.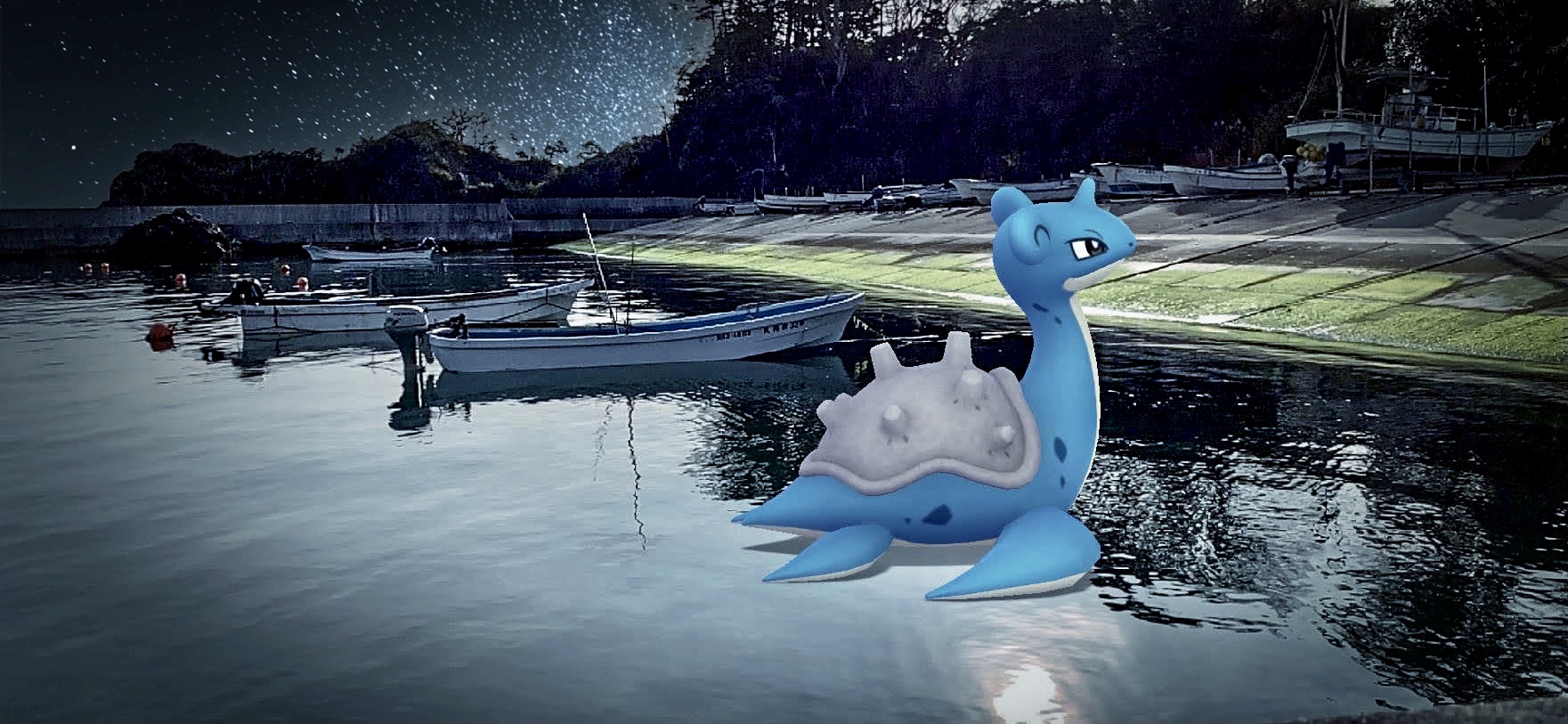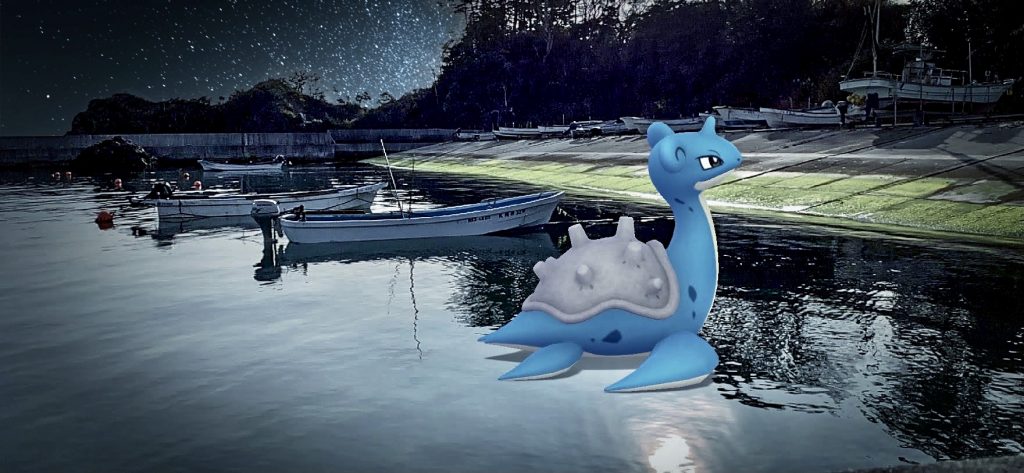 'He live in a very sleepy fishing village'
'The Graceful Vaporeon' by Espeon Willow, Melbourne, Australia.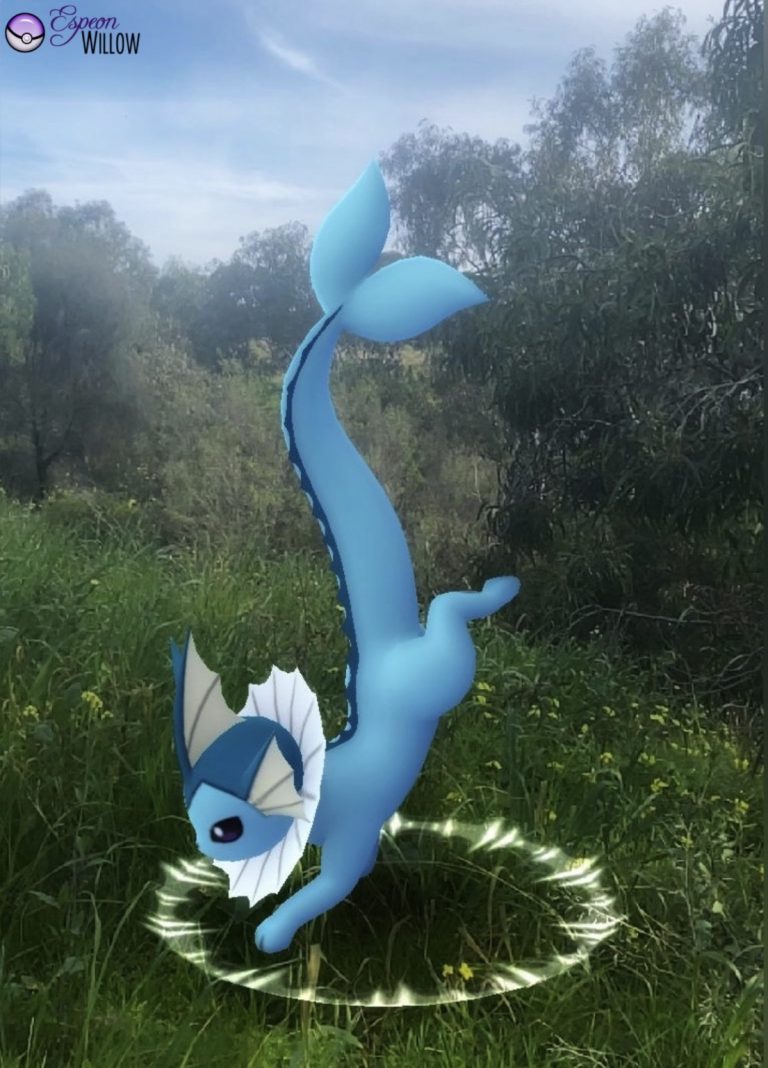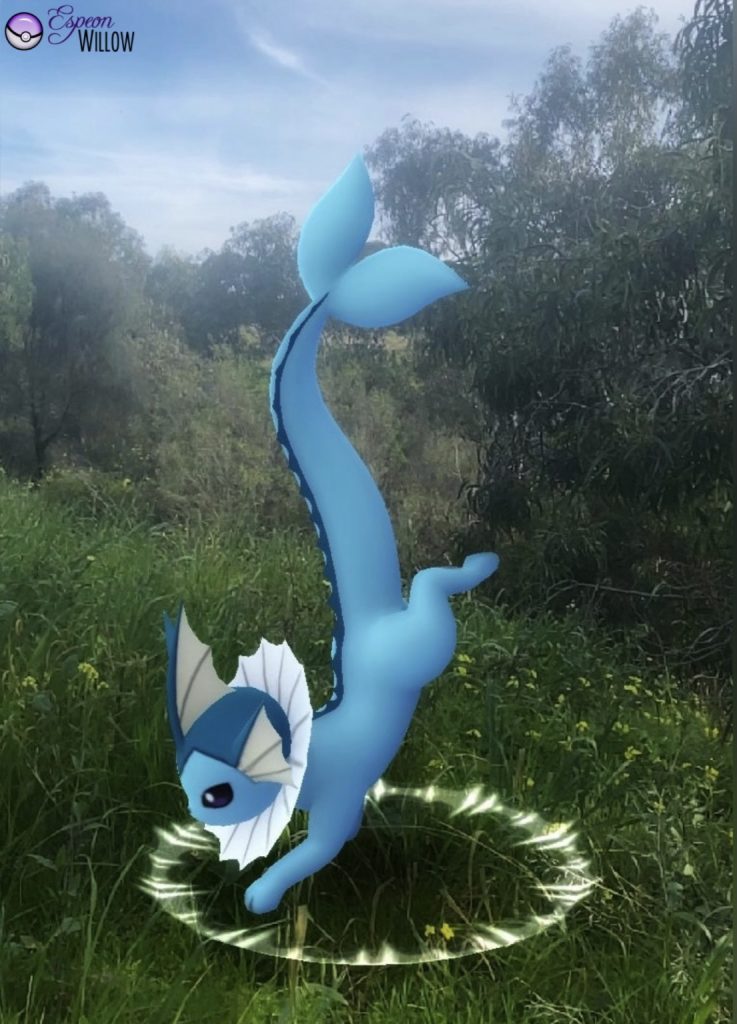 'Whenever I can, I love to take photos of Pokémon in the wild. It is here you truly see their actions. This Vaporeon was snapped at such a time, she was jumping and playing. The camera managed to catch her in this graceful pose mid-jump, a moment that has now been captured forever.'
'Beautiful blue shiny Venomoth' by Rhanique, Tietjerk, the Netherlands.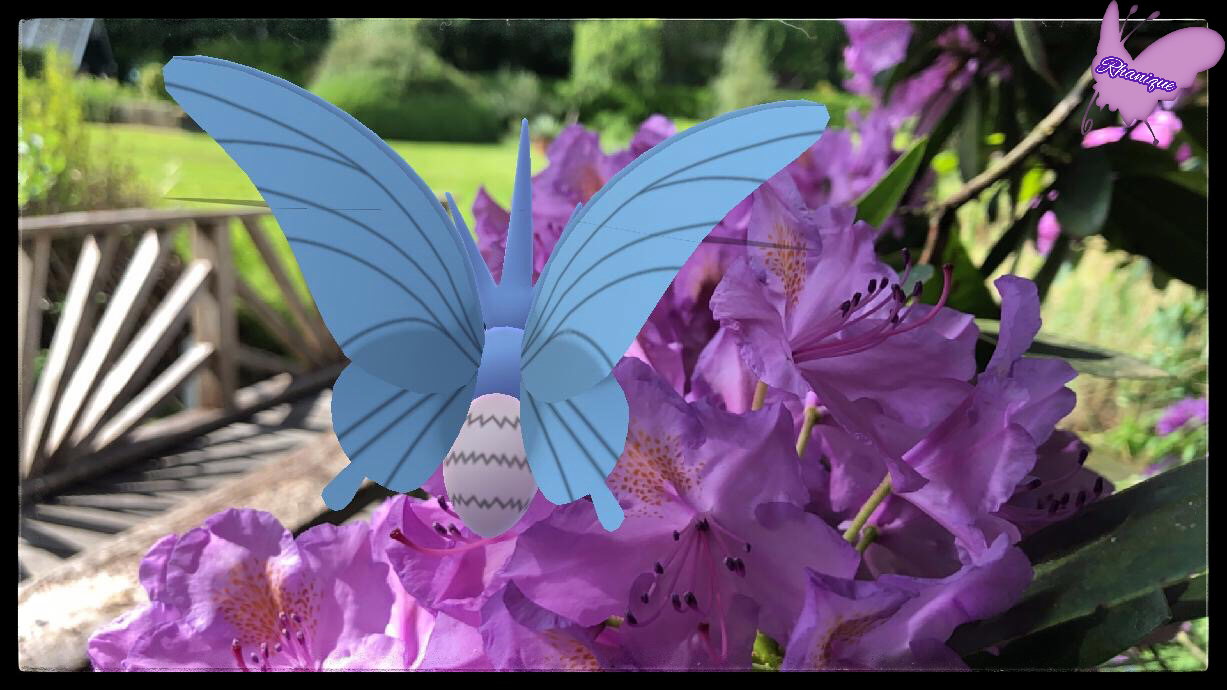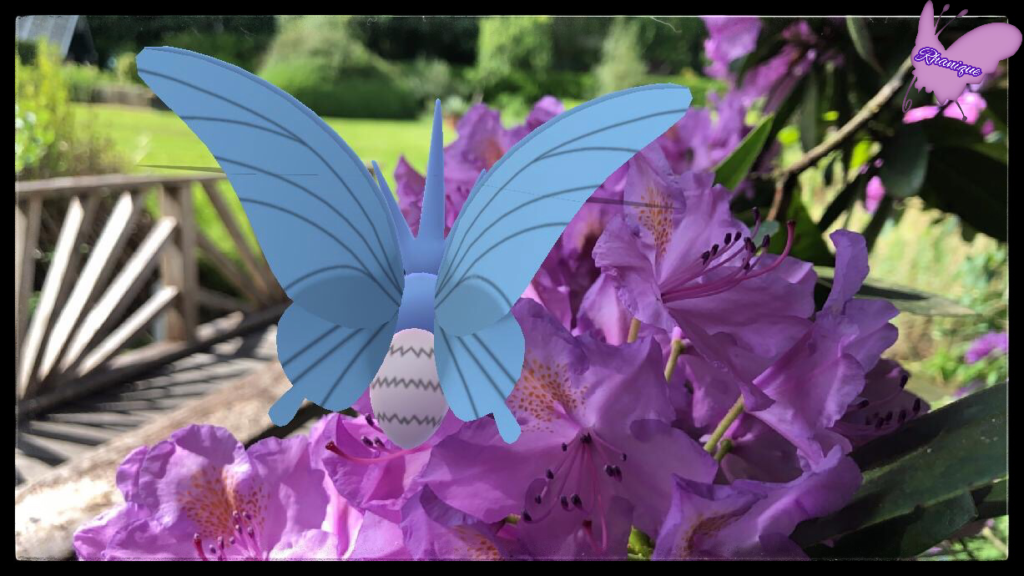 'This photo was taken at one of my favourite spot for an AR photoshoot. A lovely park with lots of beautiful flowers in the spring. It really did justice to beautiful shiny Venomoth.'
AR Masters
The below images are taken by our AR Masters.
'Hoppin' around' by Ash Ketzchup, Canary Islands.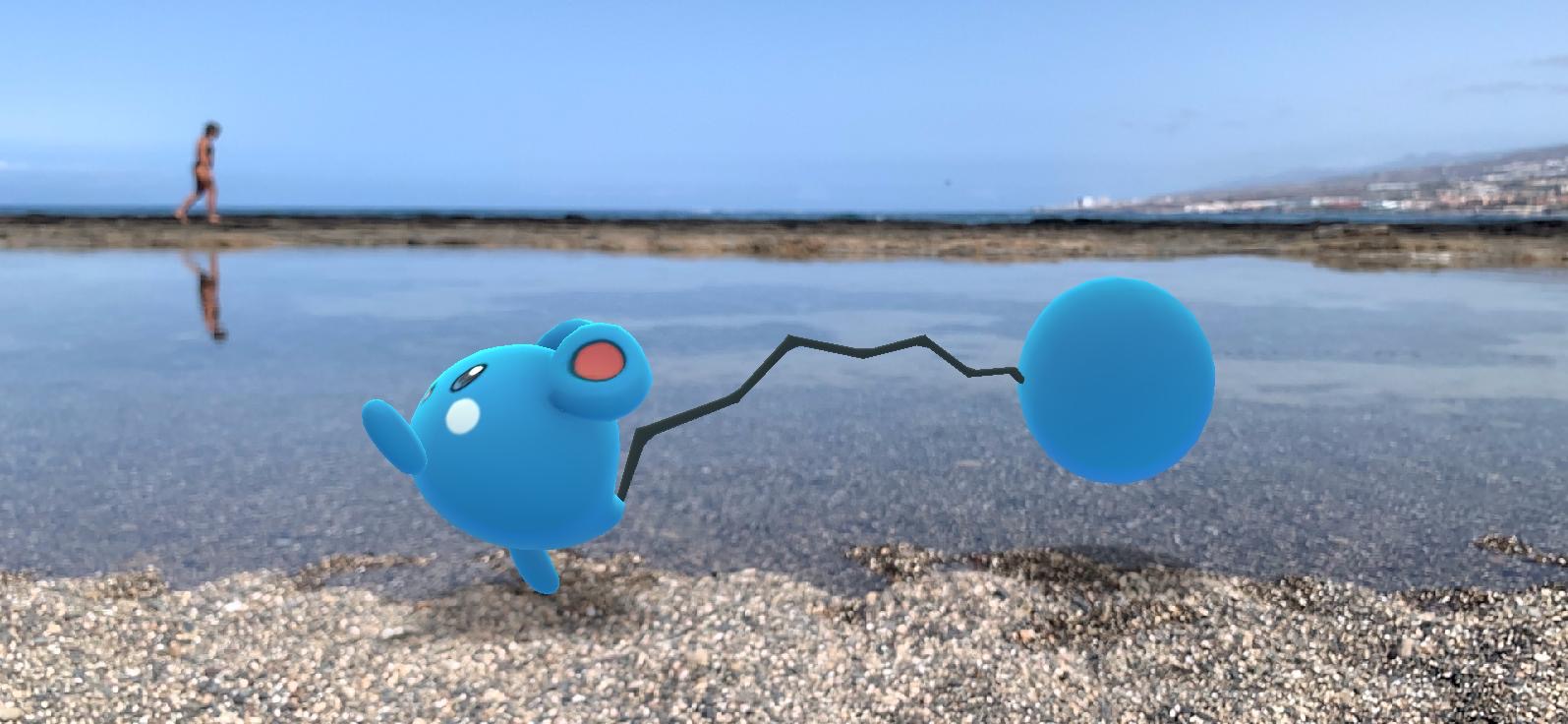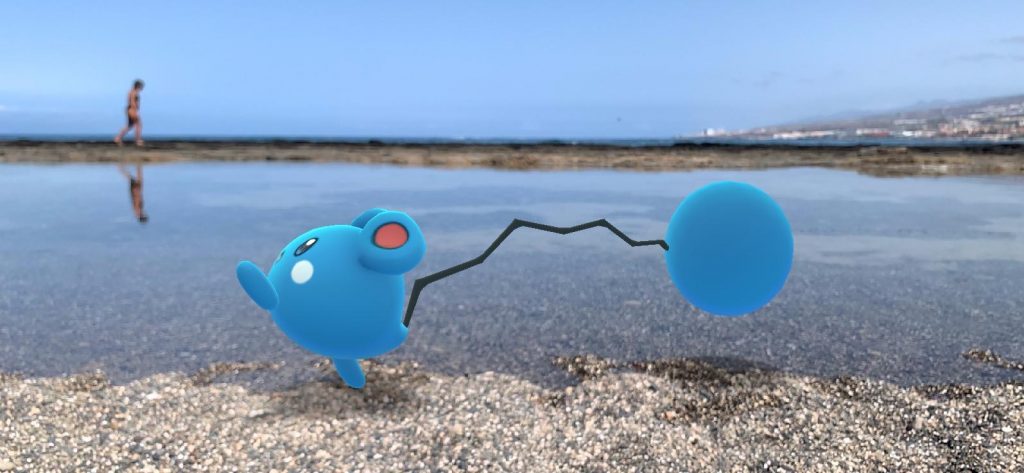 'Blue! What a nice and broad to interpret theme this month! If I would have to give one advice, try to set the Pokémon you want to photograph as your buddy and start camera mode. That's how I ended up with this neat little animation!'
'No Swimming' by kittypokemonsalot, Whistable, UK.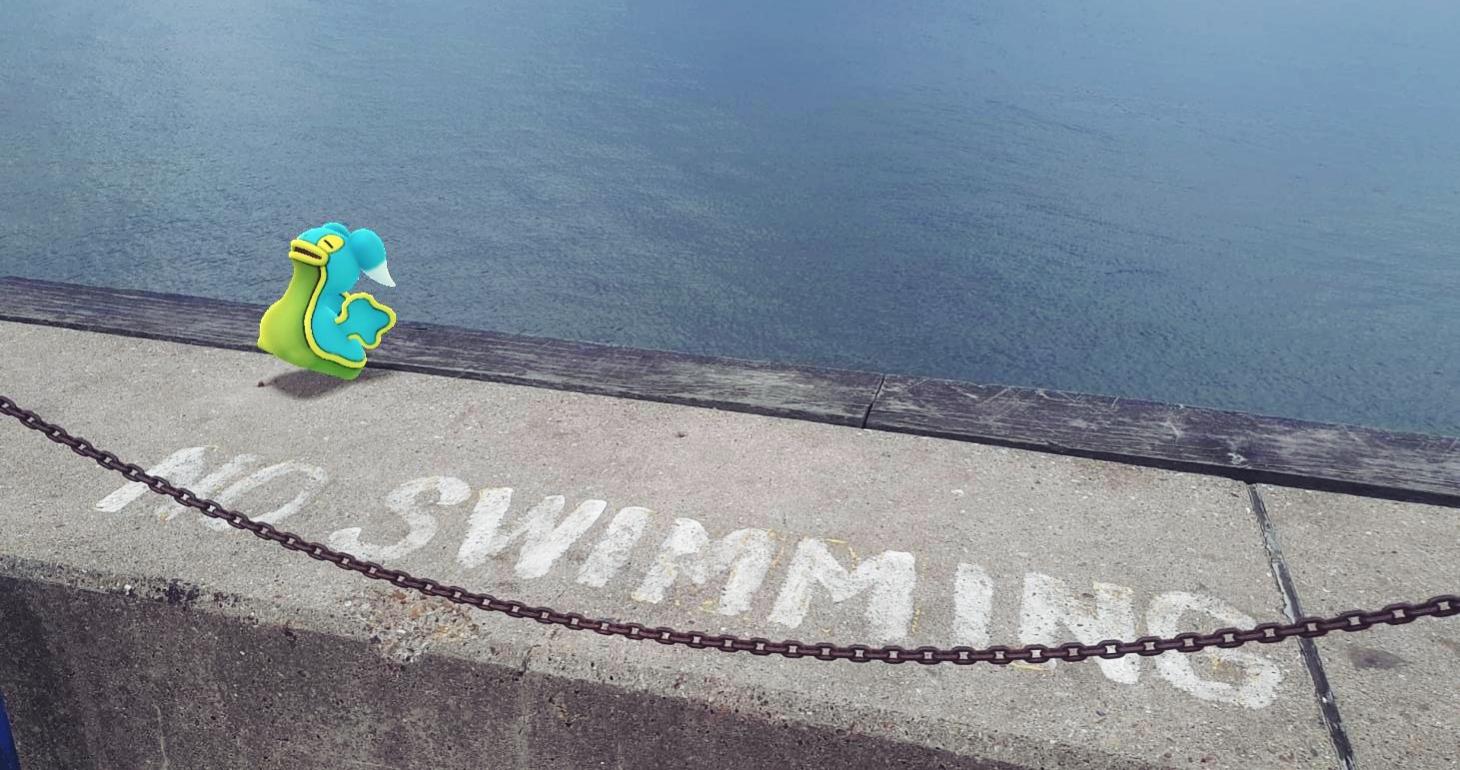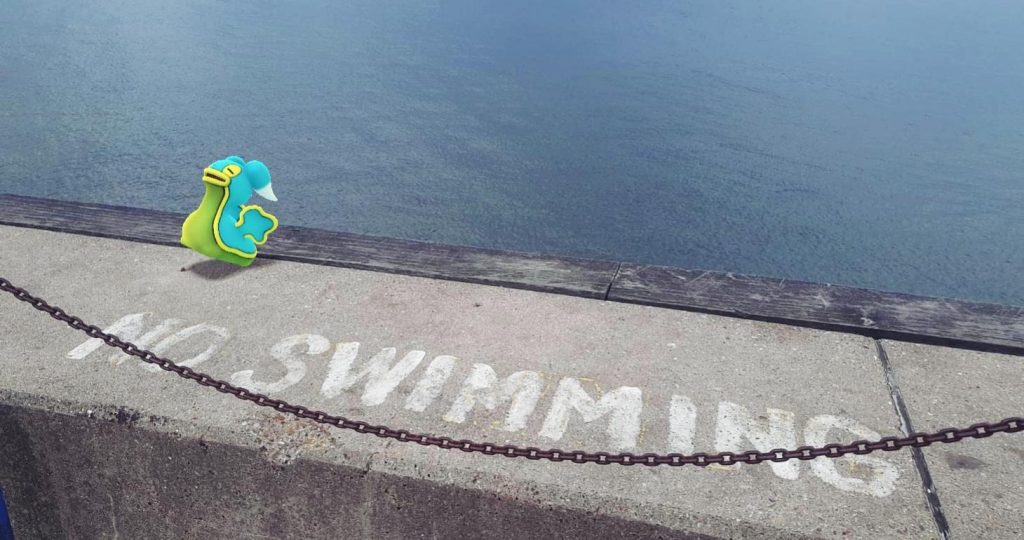 'Shellos has such a funny little animation, I always like to imagine it is throwing a temper tantrum, so when I saw this 'No Swimming' sign, it fitted that strop perfectly!'
Next Submission Theme
This month we want to see your starter Pokémon! From any region, and at any of their evolution stages, the only requirement is that they must be starter Pokémon. You can submit until 15th December at the link here.