This month I couldn't resist asking our amazing AR community to share with me their favourite Pokémon as this month's AR theme. People's favourite Pokémon is often so varied, and I would guarantee that no matter the Pokémon, someone out there would call it there favourite. In my community I know we have favourites from Staryu to Snorlax, from Totodile to Togepi, from Obstagoon to Oshawott, and from Haunter to Ho-Oh, so I was fascinated to see what Pokémon people would show off as their faves.
Unedited Images
The below AR images have not been edited in any way.
'Airalin' by KawsarOras, Bangladesh.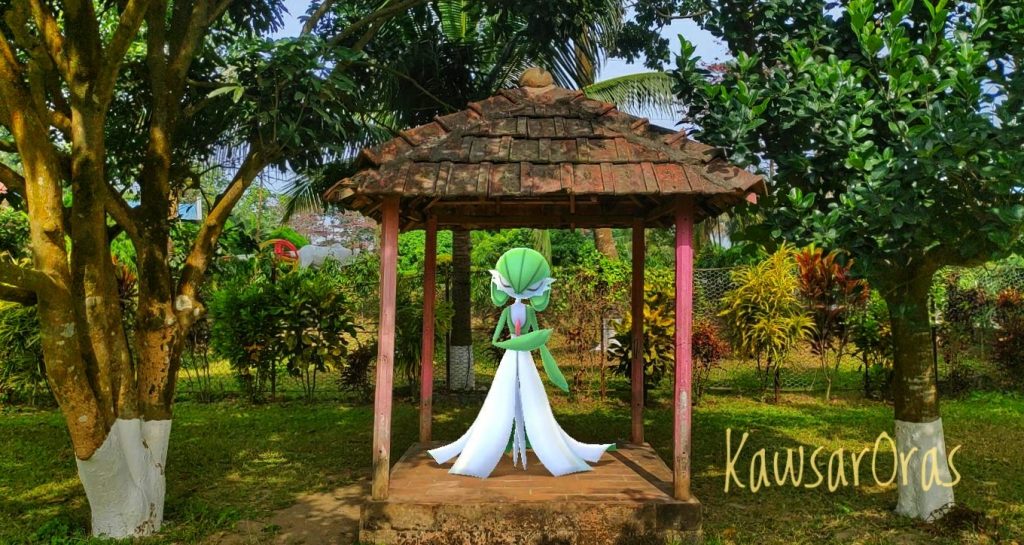 'Was in a stroll Ina a park with my most favorite buddy My Airalin the Gardevoir . Suddenly she found a small shade and went inside and bow to me in honor . I cried out of happiness that there is a being exists in this world that loves me unconditionally after my mom.'
'Curling in to the shadows' by CabraoDoGordo , Cano, Portalegre, Portugal.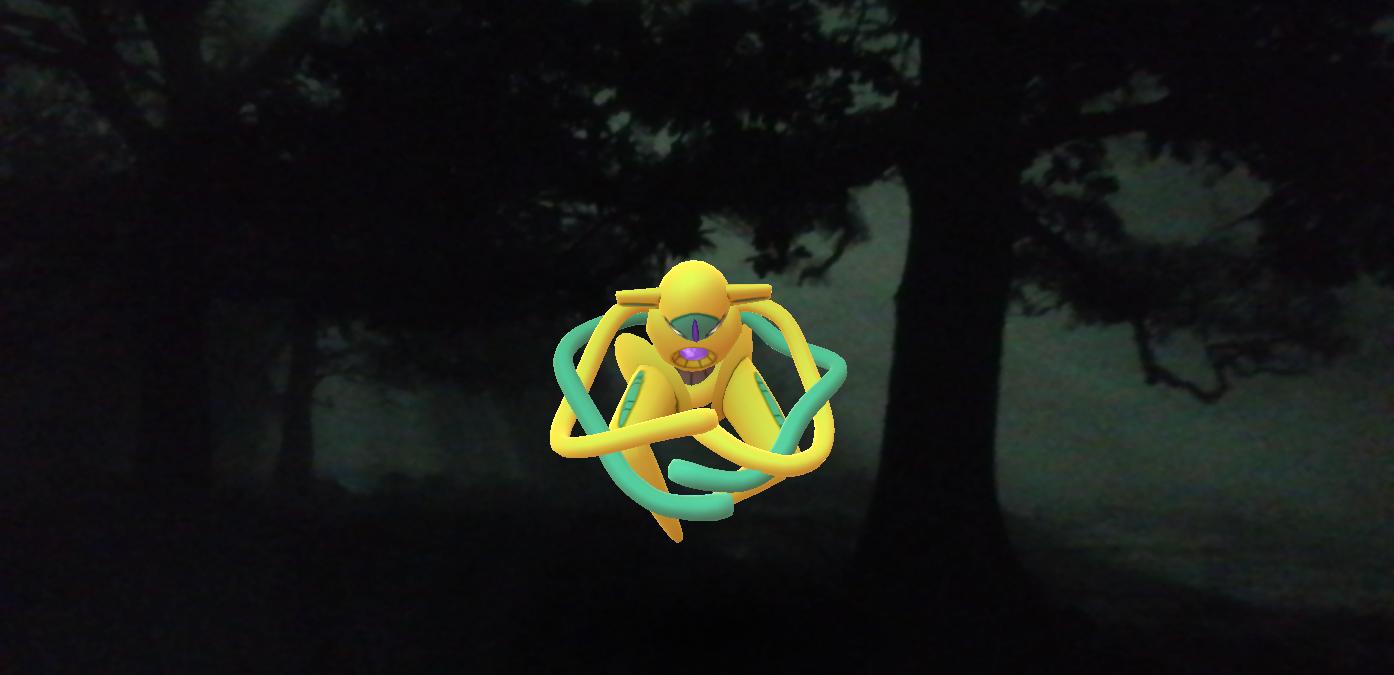 'Deoxys rising against the shadows'
Tepig by LumpySpaceLydia, UK.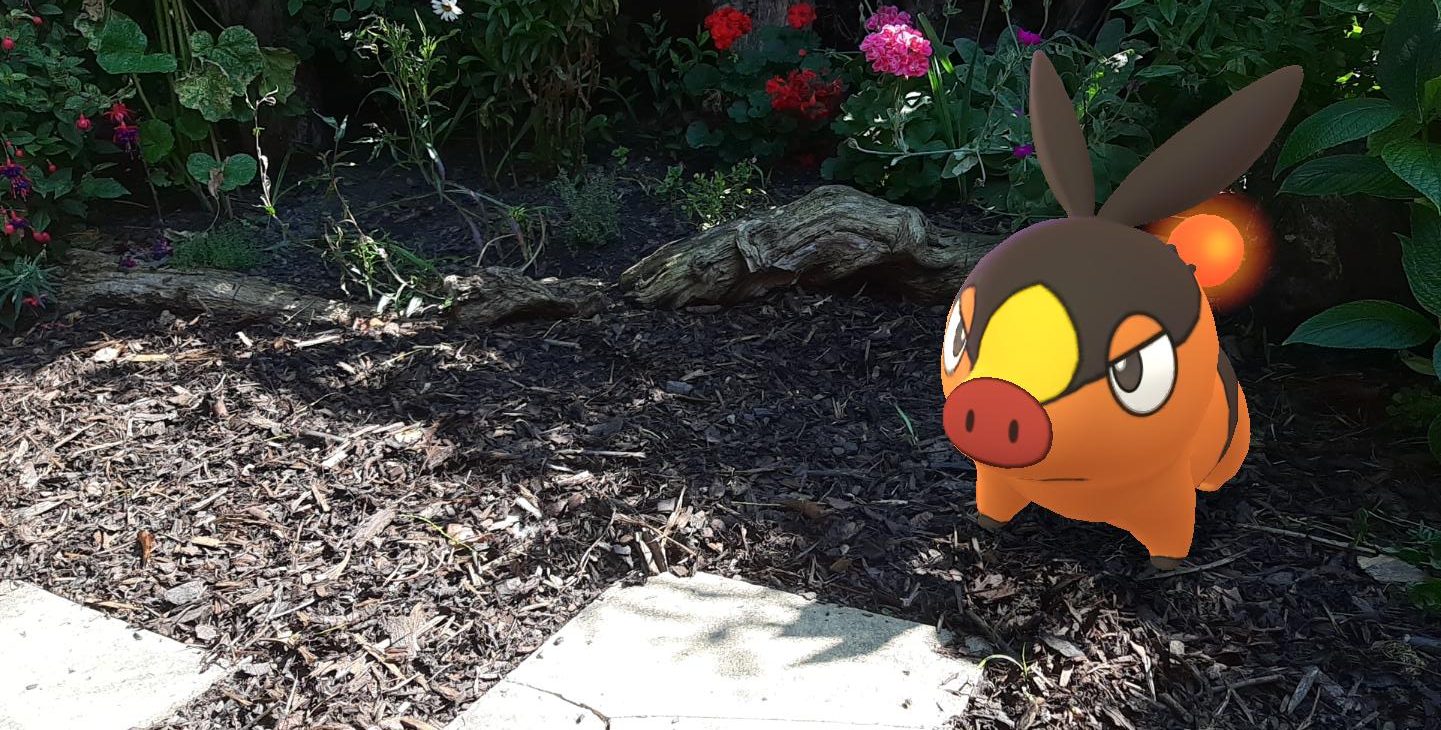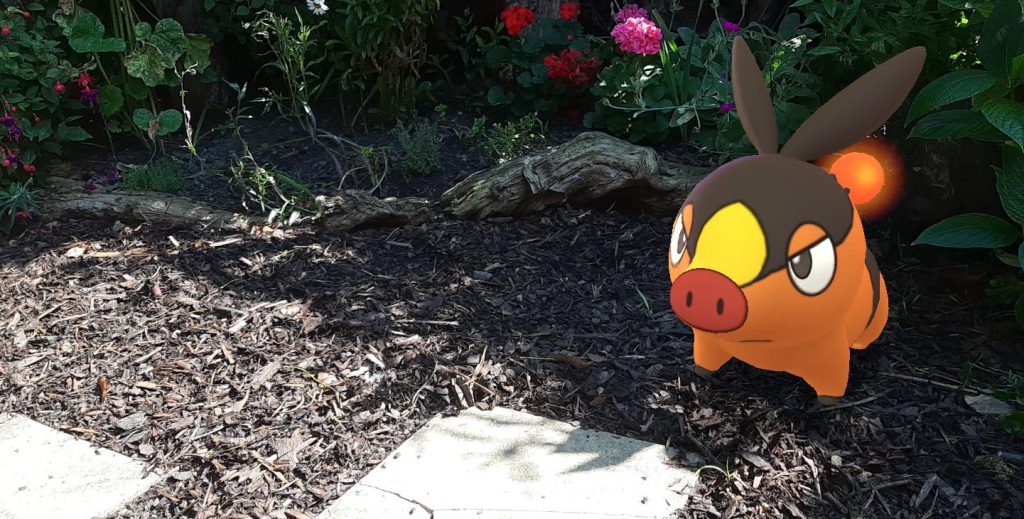 'Tepig feeling hot tempered in the hot weather'
'Birthday Buddies' by Tuulathecat, Nuremberg, Germany.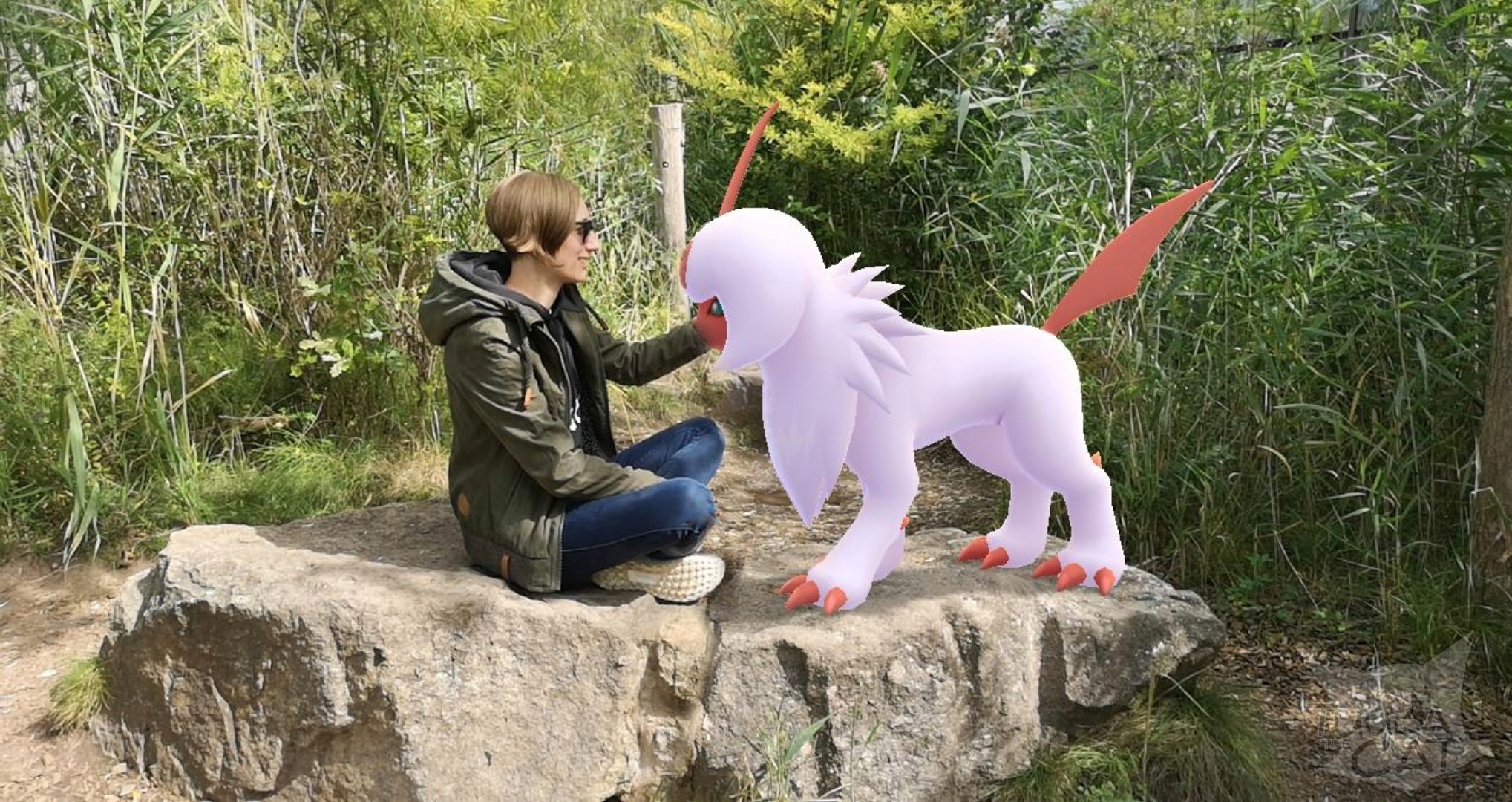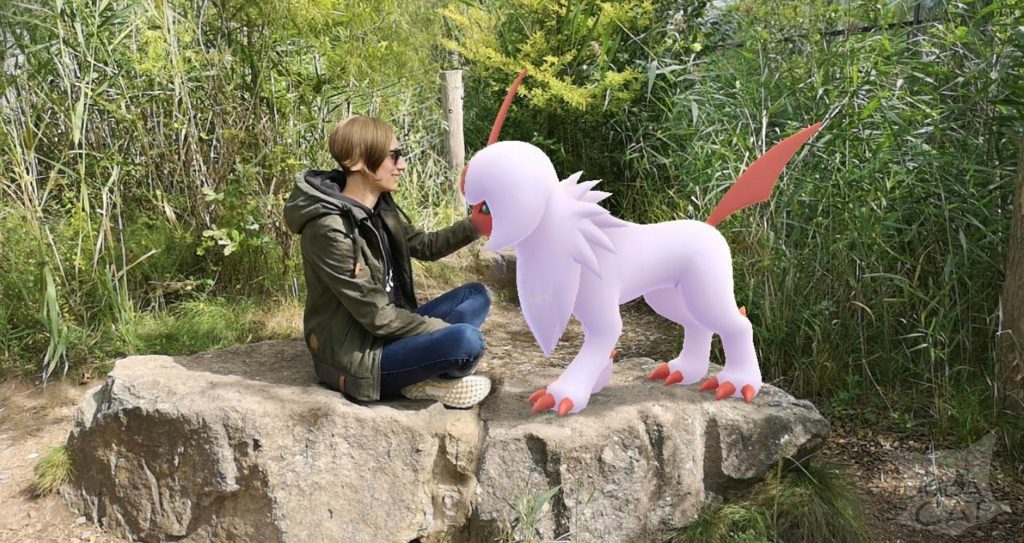 'We all have stories from our shiny hunts that are unique. This is part of being a Pokémontrainer. For me it was Absol. I was hunting for a shiny Absol for so long (218 Encounters to be exact) that I at some point decided its name will be Angel. At GoFest 2019 I was hoping for my chance but then it wasn't part of the spawns in Dortmund but only at the Yokohama and Chicago GoFest. With the Ultrabonus starting one day before my birthday I had new hope. But never would I have thought I would find Angel on my own birthday! The best about this is that now I can celebrate not only my but Angels birthday as well on the same day! Who doesn't want to be a birthday buddy with one of her favorite shiny Pokémon!'
'Doughnut Friday' by pkmom71, Albany, NY, United States.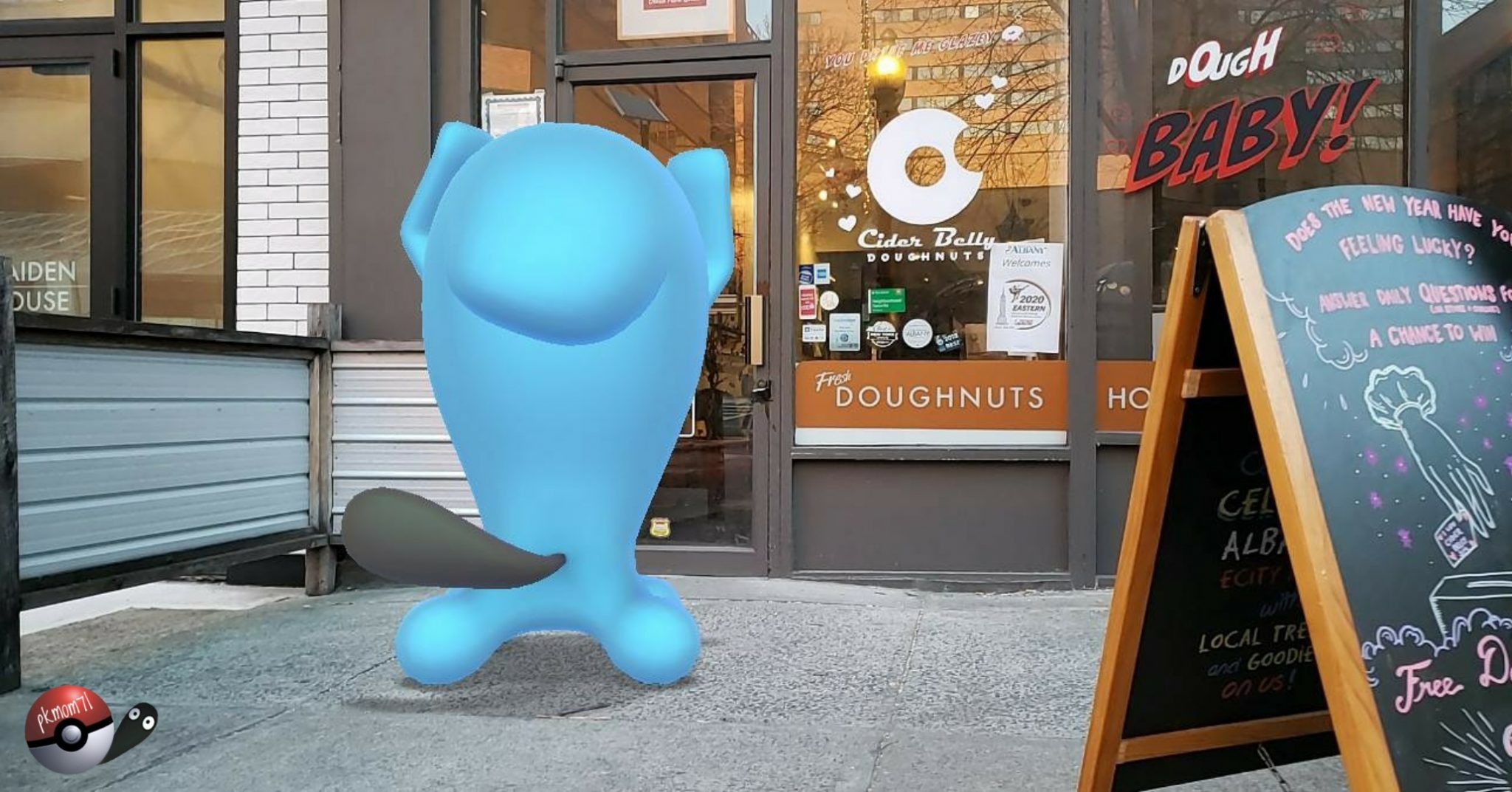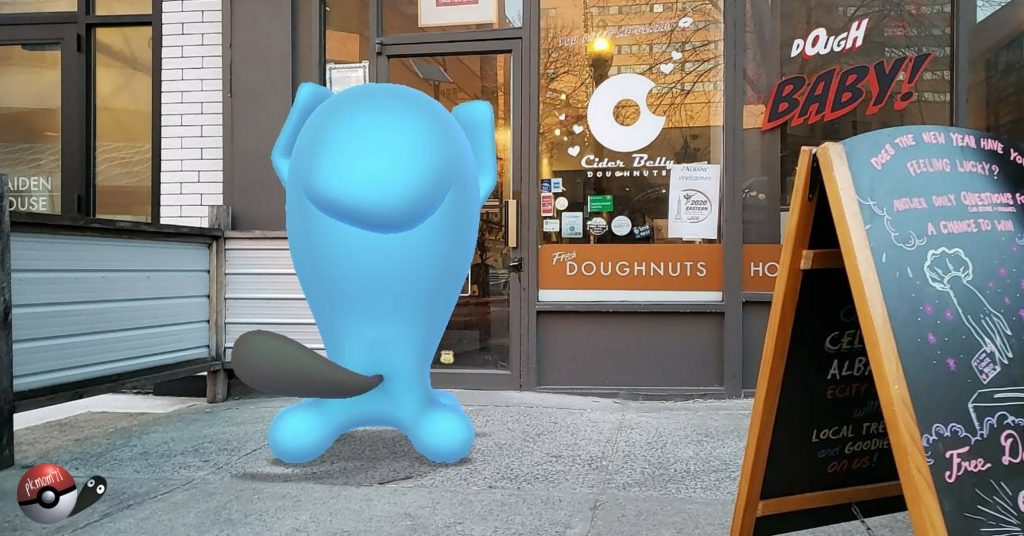 'Doughnut Friday is more fun with a buddy! Meet Pbobe Buffet, my first buddy and bff. Wobuffets are my favorite pokemon, admittedly partially due to Team Rocket nostalgia…. Wobbuffets are loyal, somewhat mysterious with the tail, and they love to make people laugh. And how can you not love a pokemon who wears lipstick?'
'Be Brave like Braviary' by Kawsar Oras, Bangladesh.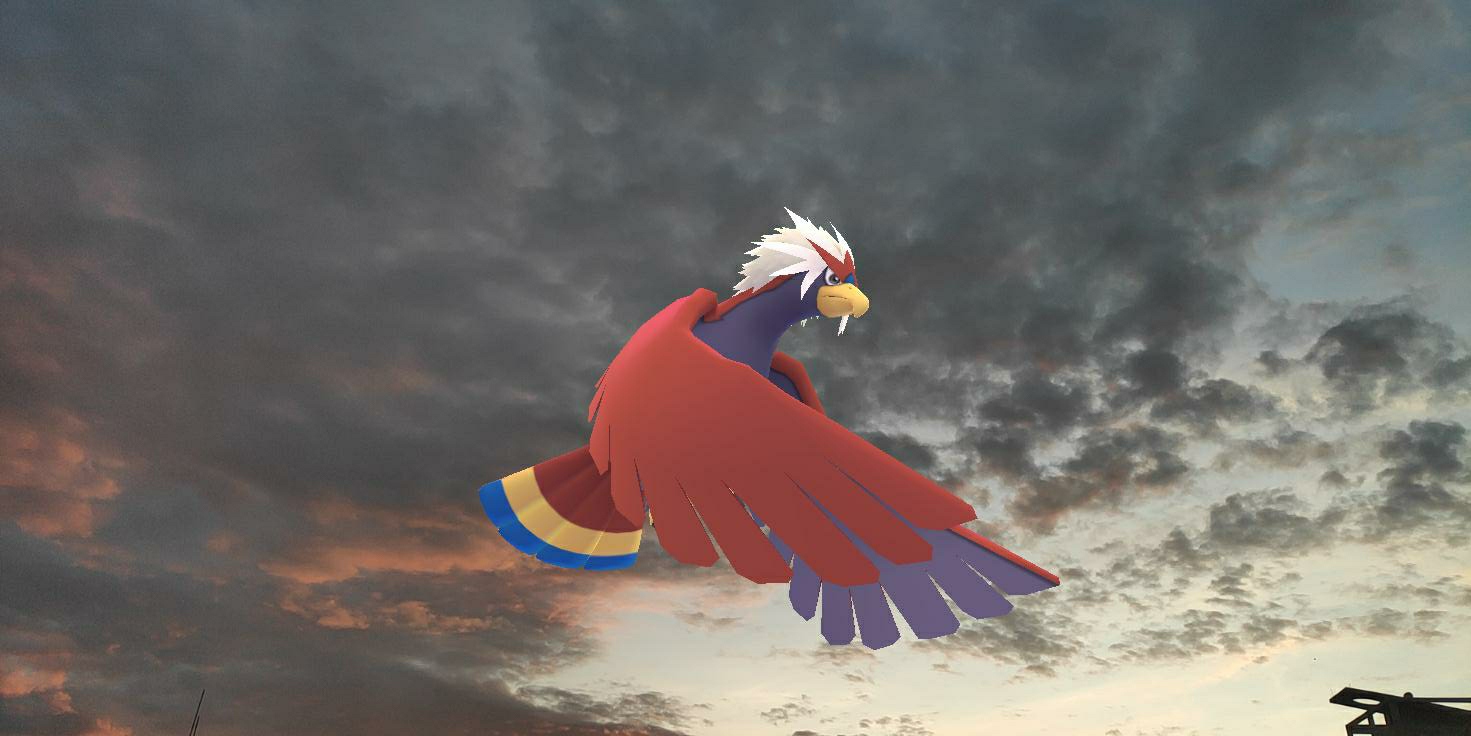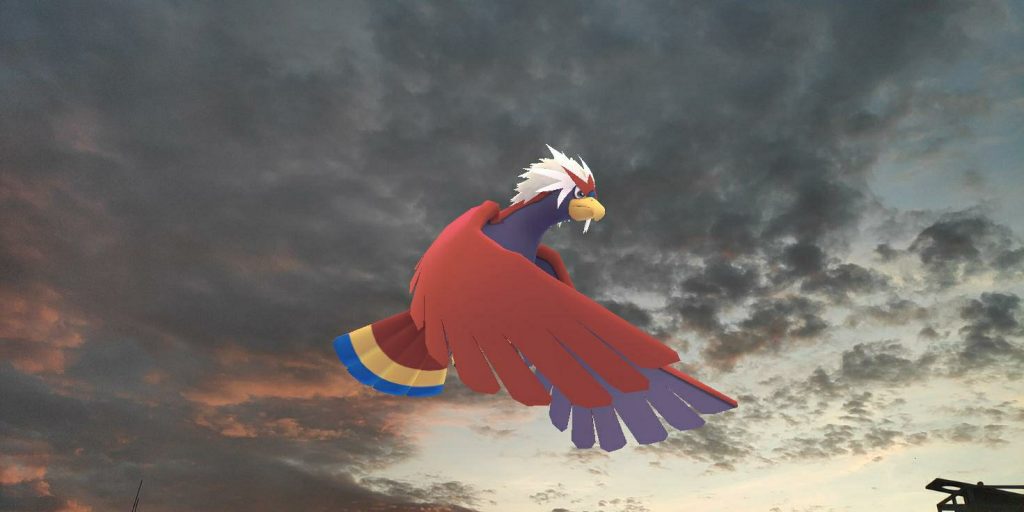 'On a very beautiful evening when the sun was about to set , One of My favorite Pokemon Braviary appeared and it's sight carried the inspiration to be brave and courageous.'
Edited Images
The below AR images have been edited or filtered in some way.
'Shiny Beautyfly' by Rhanique, Oldekerk, The Netherlands.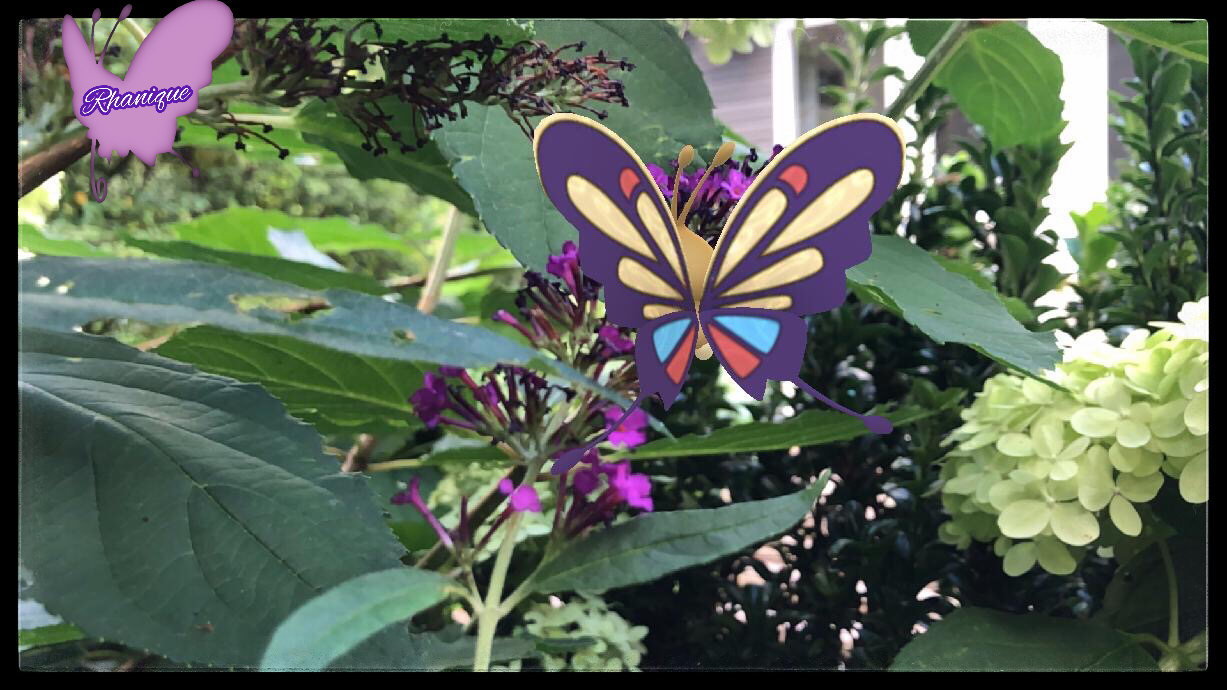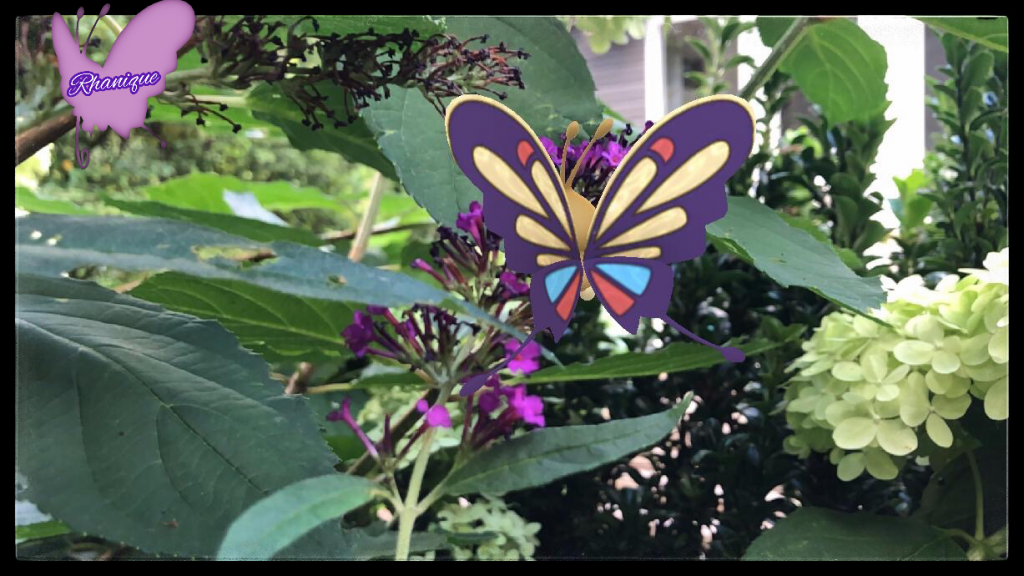 'There's something very elegant about shiny Beautyfly. '
'Play Fetch' by Tuulathecat, Germany.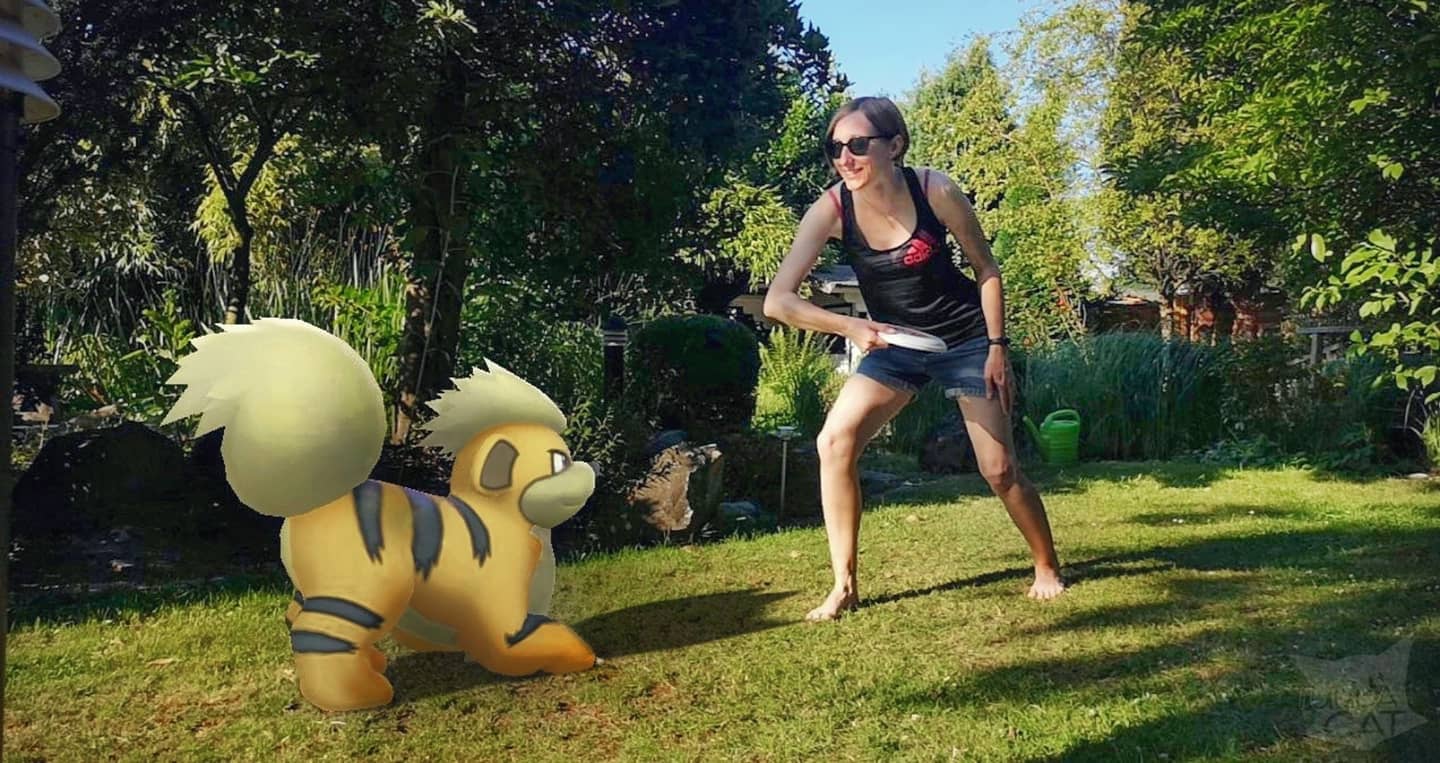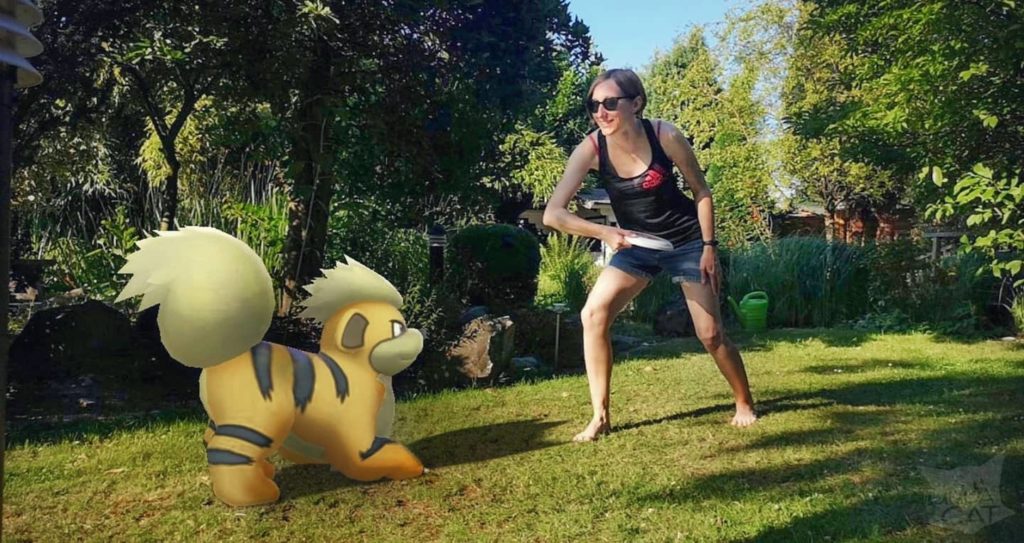 'Although I'm a cat person you can say I love every cute Pokémon. One of the all time favorites of a lot of trainers is Growlithe. I'm no difference. Her name is Barbecue and I found her at a local barbecue with my PokémonGo community.'
'Crescent Moon Incarnation' by i6s6o, Nagoya, Japan.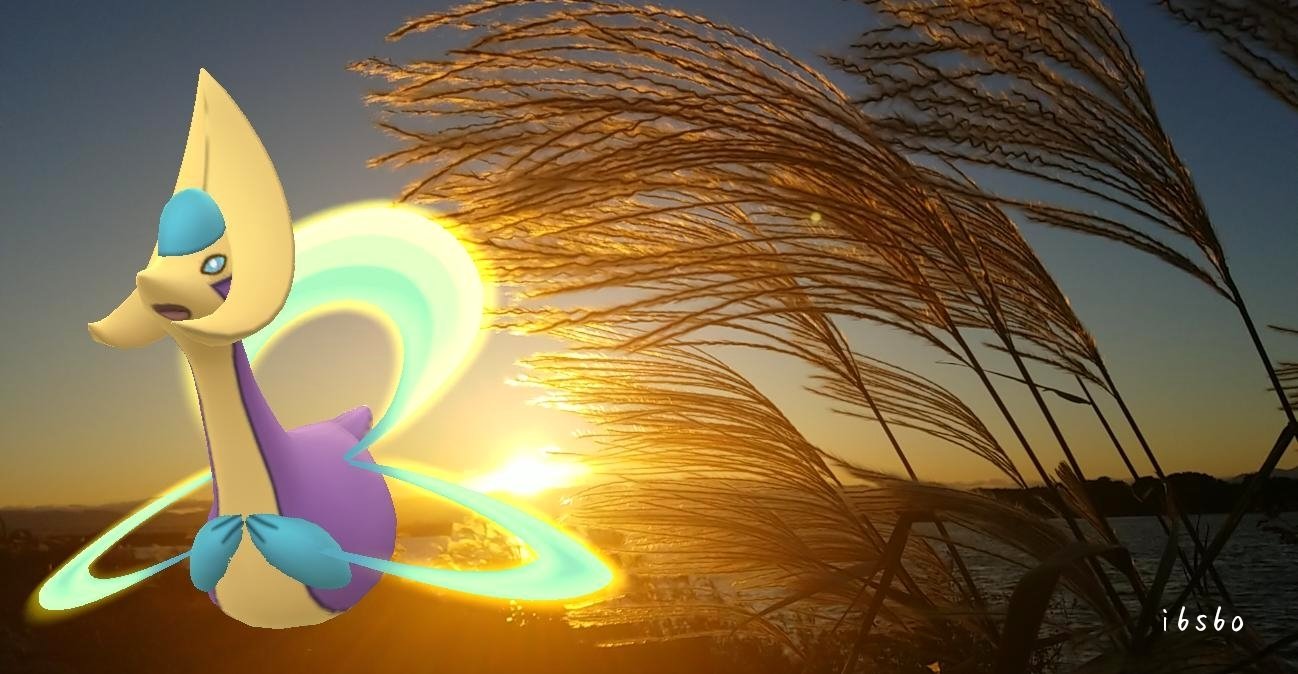 'She is so beautiful✨'
'Salamence Nest, Singapore Botanic Gardens' by cocoricophotos, Singapore.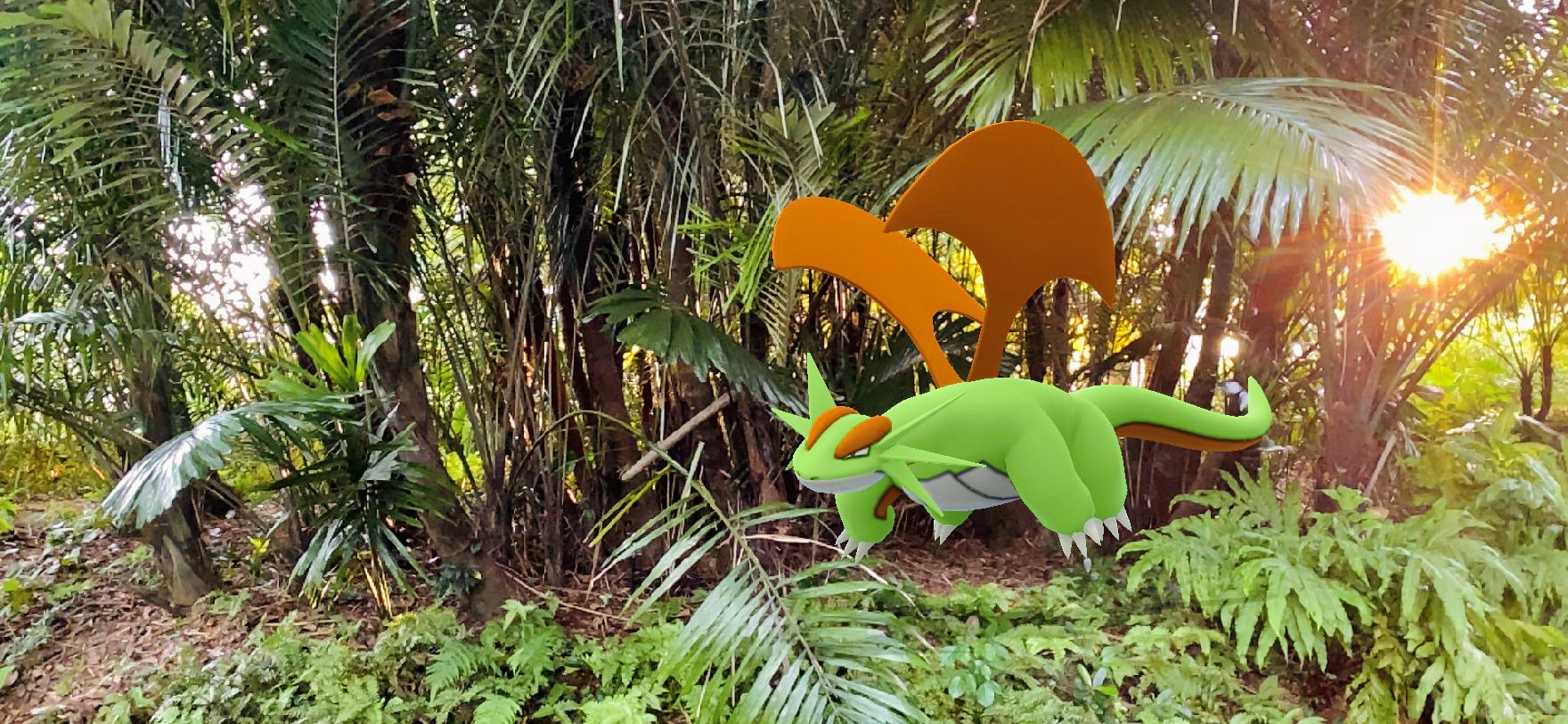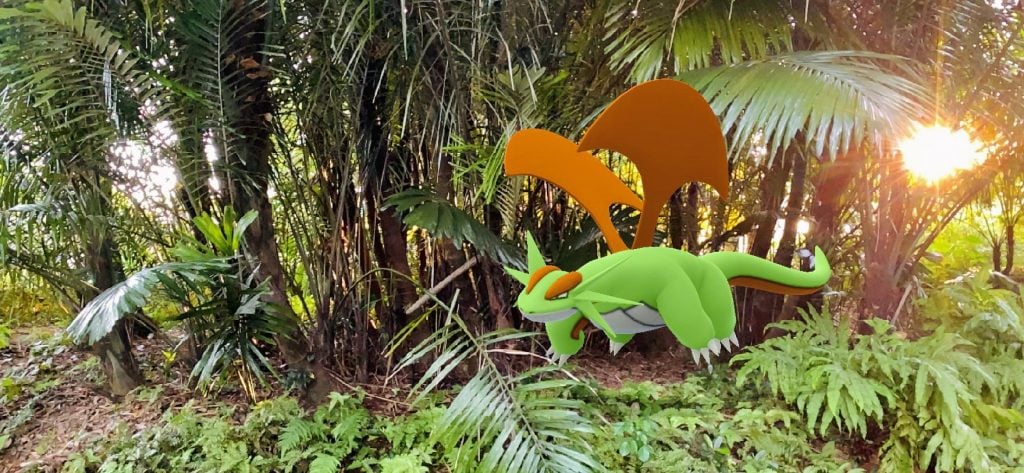 'My baby Salamence prepares to nest amidst the setting sun in the gardens'
'Purple Haze' by Espeon_Willow, Melbourne, Australia.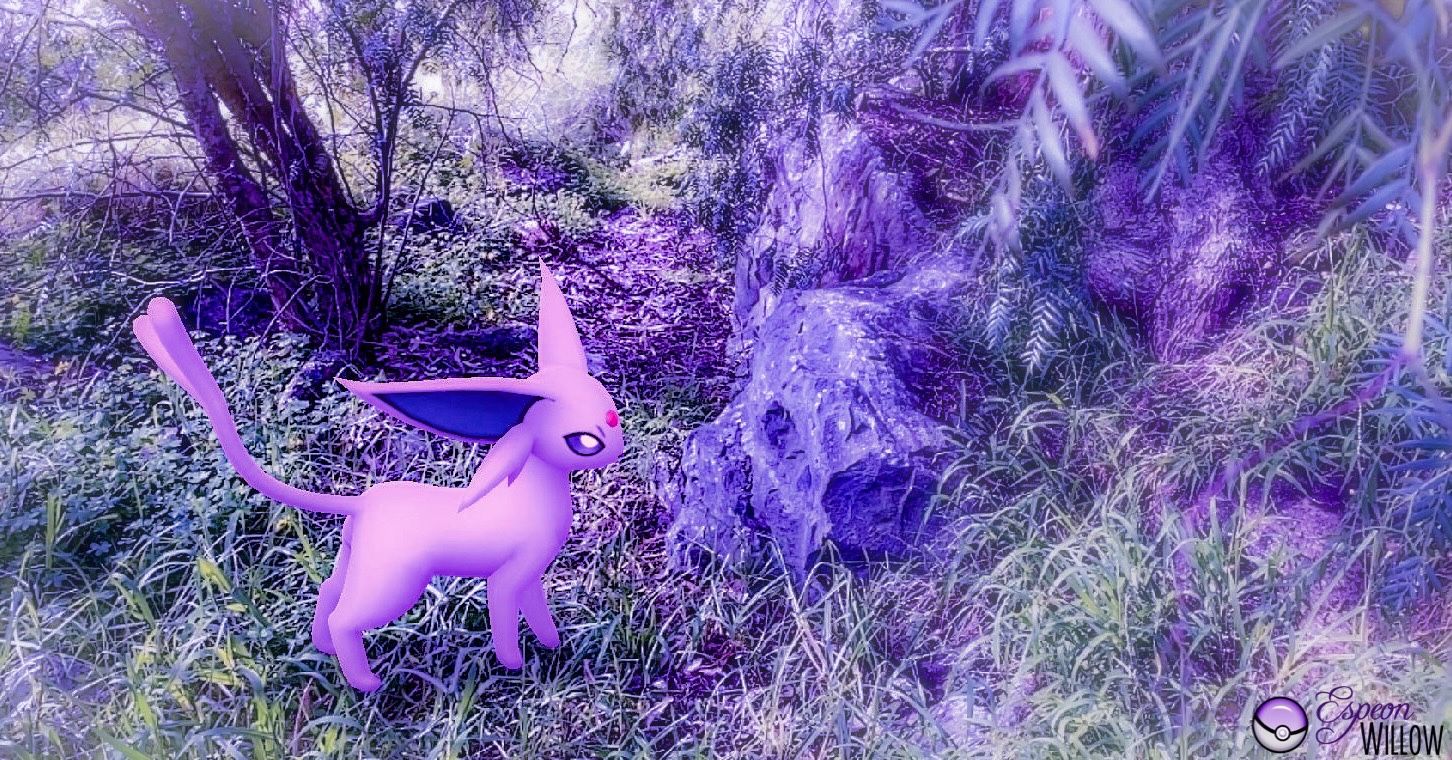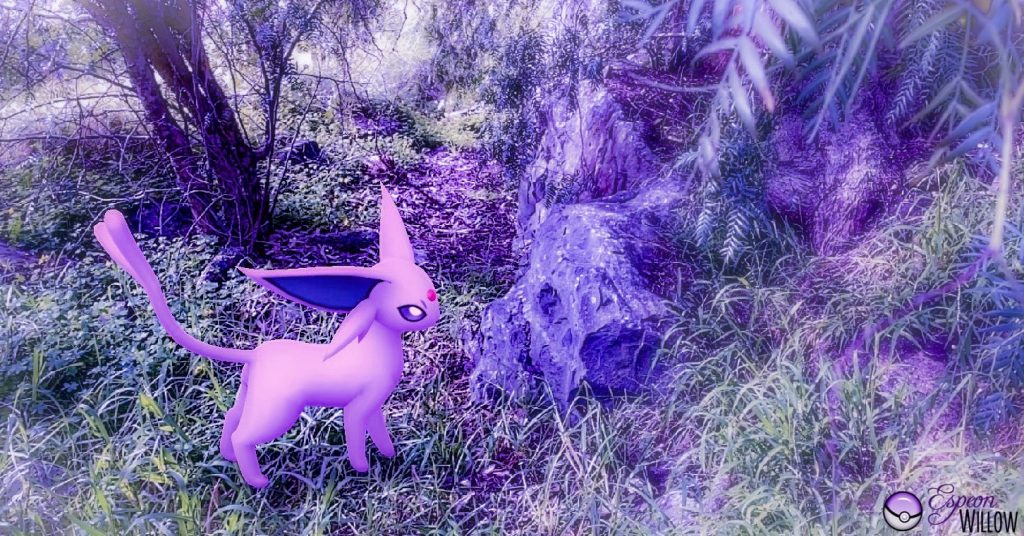 'As my screen-name suggests, my favourite Pokémon is Espeon. Although I love all of the Eeveelutions, it is Espeon's light purplish colouring and graceful cat-like features that made me fall in love with this Pokémon. Although there are other Pokémon that I love, Espeon was the first Pokémon I became a fan of and will always be my favourite.'
'Wear your face masks!' by shinyshinx.science, Andalusia, Spain.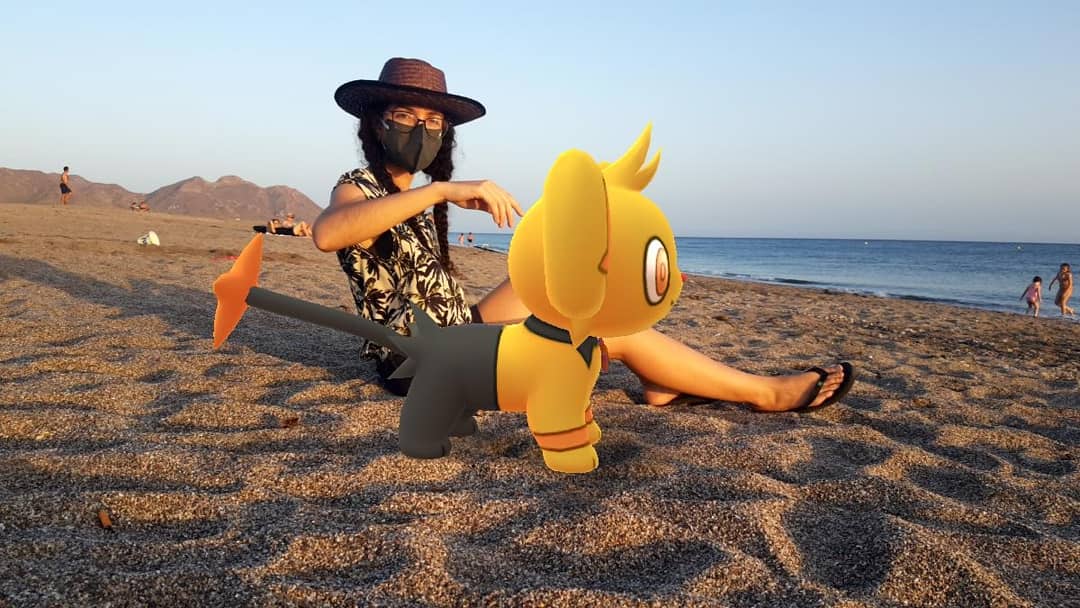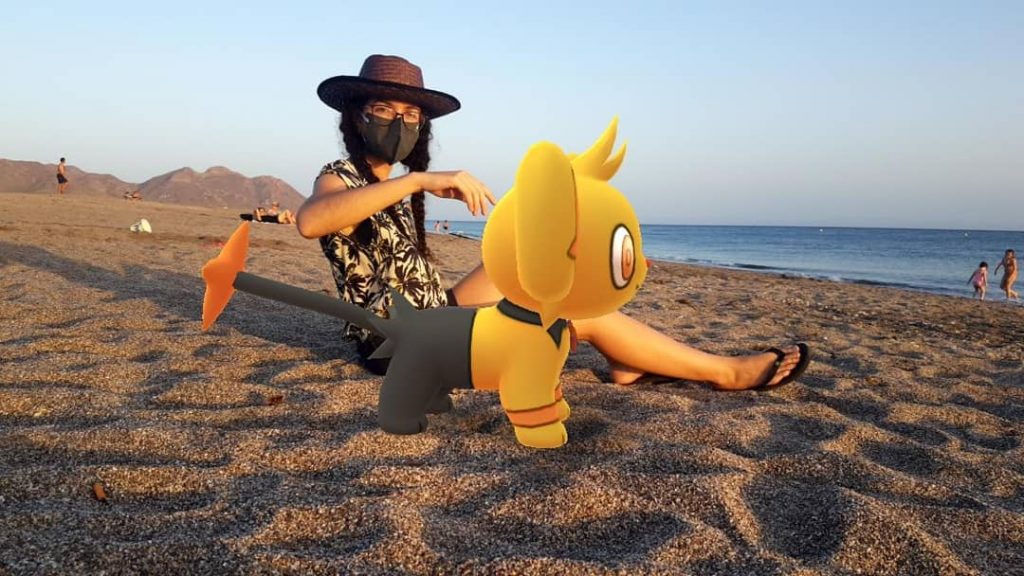 'Fact: face masks are the best way to slow the spread of COVID-19. Yet some people refuse to wear them! That's not okay but do you remember at the beginning of pandemic, when WHO stated face masks weren't necessary in healthy population? This probably lead to misunderstanding once it was shown that masks were indeed needed. The thing is, science is the data you collect and conclusions you can draw from it. Once your data reveals something new, what you can conclude from it also changes. Scientists take that for granted, and scrap ideas and change hypotheses every day as our data evolves. The general public though, is not used to doing that. Therefore, if today you say "no face masks" and next week you say "wear face masks"… that might come across to some as "they've no idea what they're saying, I'll draw my own conclusions". The thing is, scientists DO have a clear idea of what they're saying: what WHO recommends is true to the best of their knowledge at a given date. It doesn't mean it won't change tomorrow (in fact it might), but it's the best of what we know today. Science is really a thing that happens in the present!'
'So cute fairy tale' by La bière, Yokohama, Japan.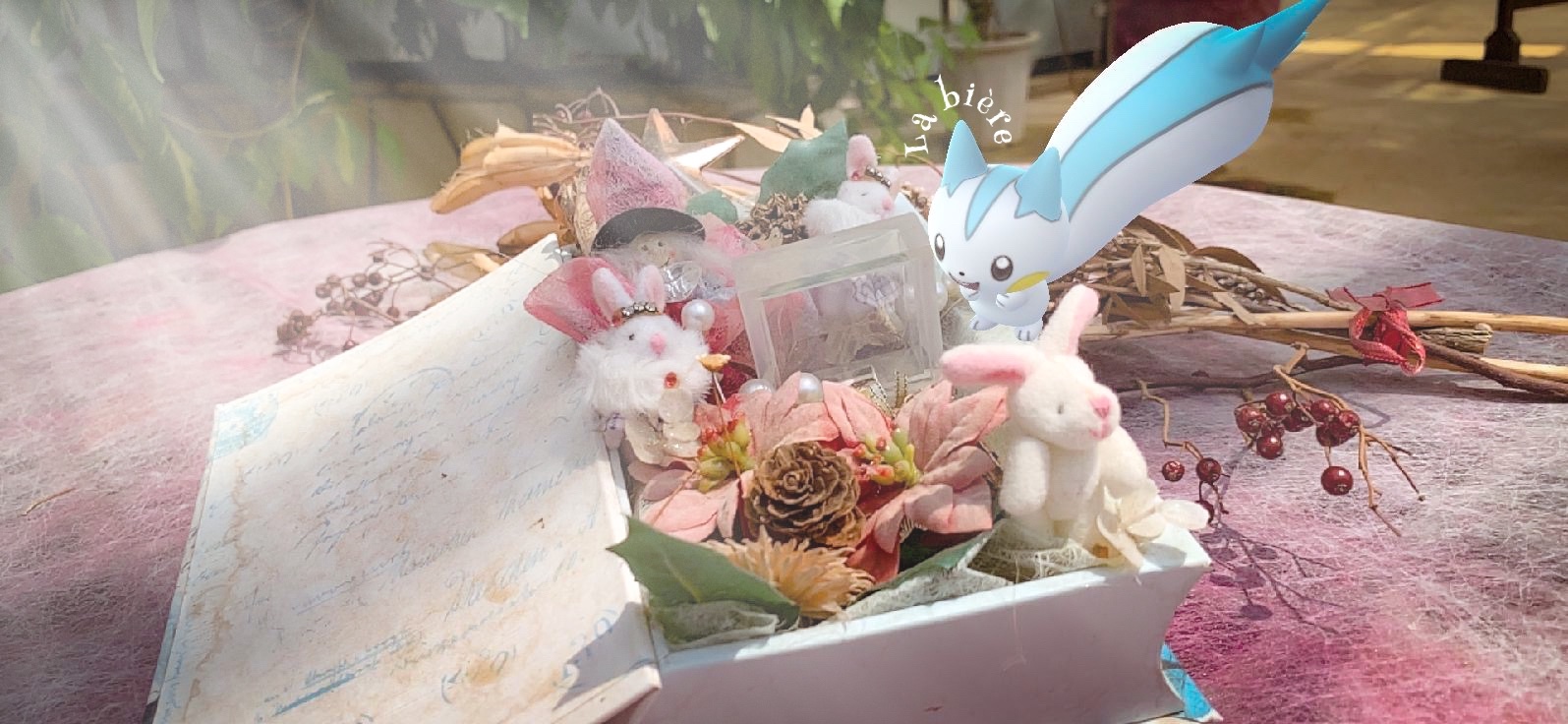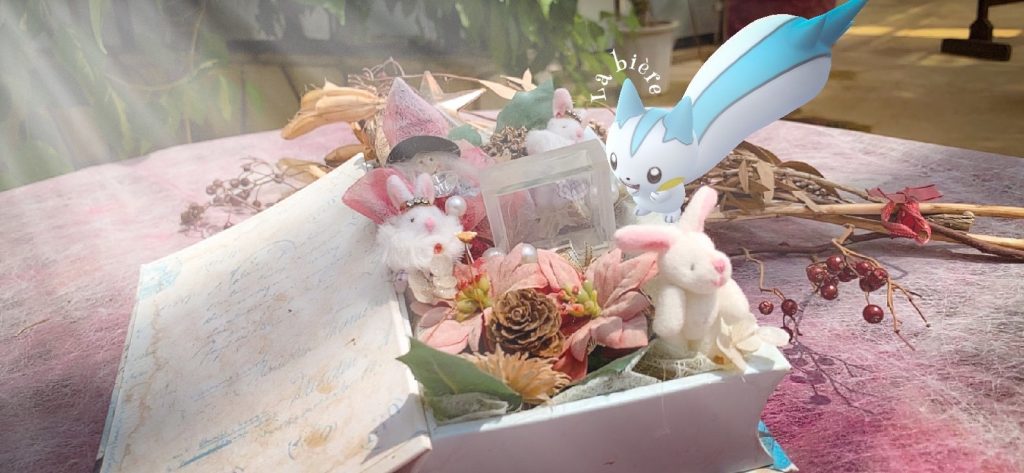 'Pachirisu is one of my favorite Pokemons.'
'Krabby' by SeaprincessHNB, Tybee, GA, USA.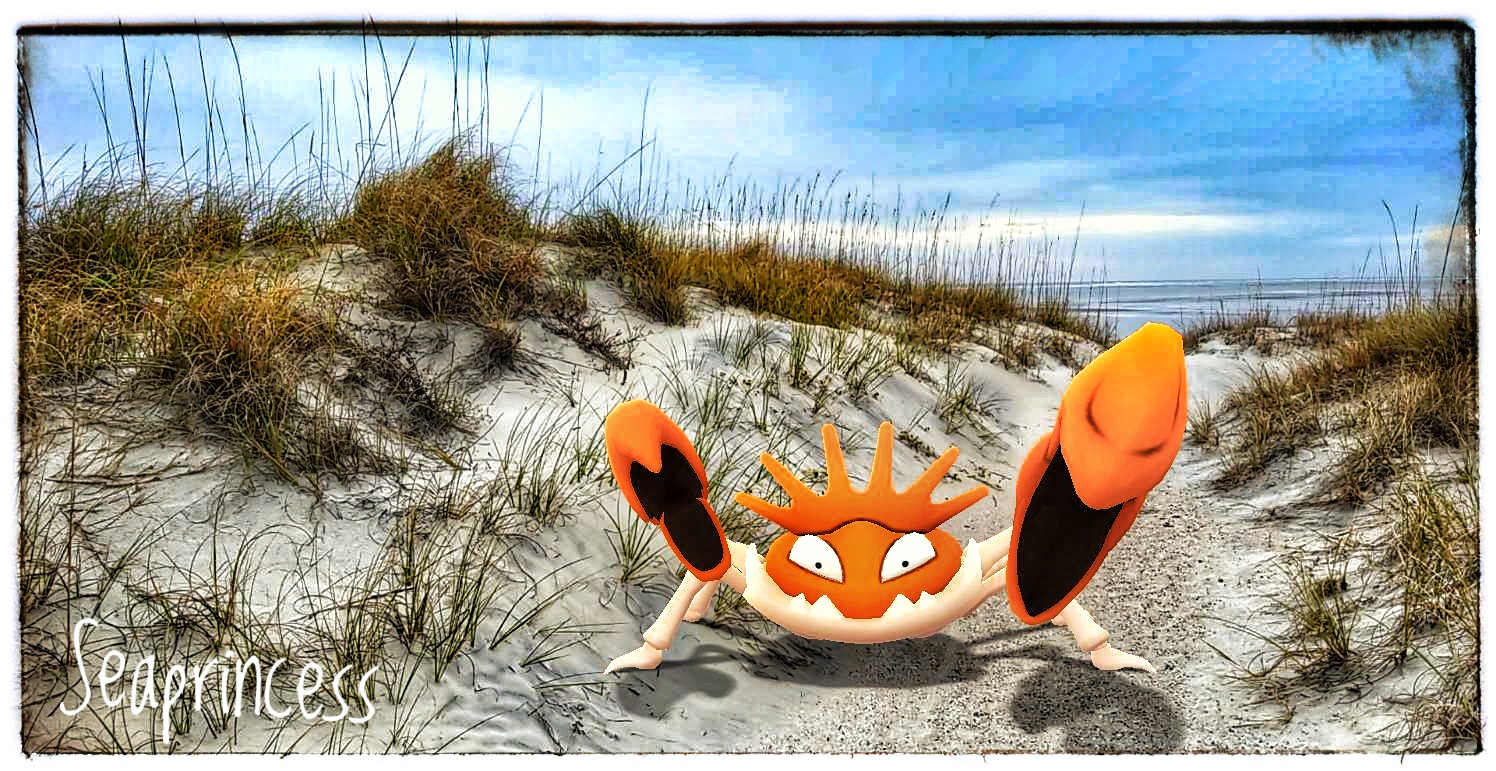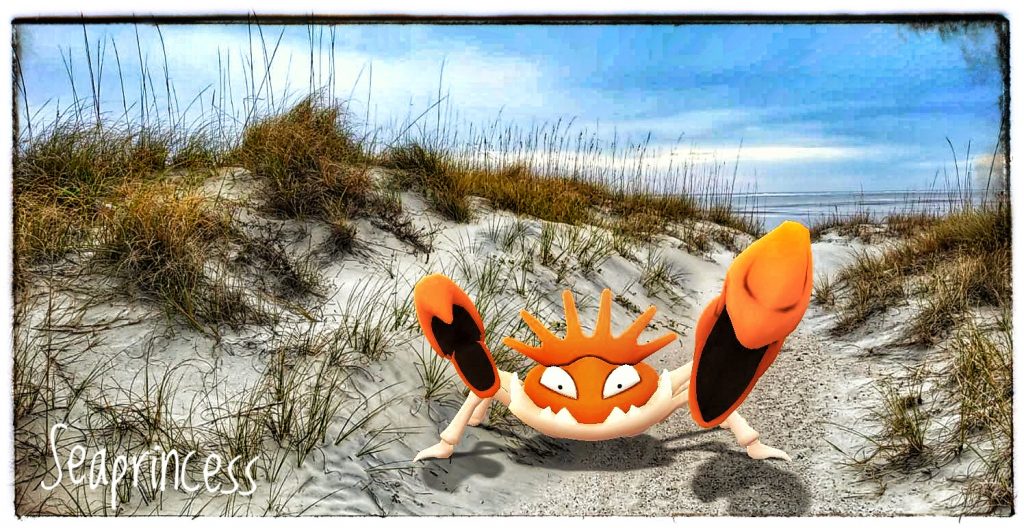 'Kingler in its native environment.'
'Raichu' by LittleMonstah95, Southend, United Kingdom.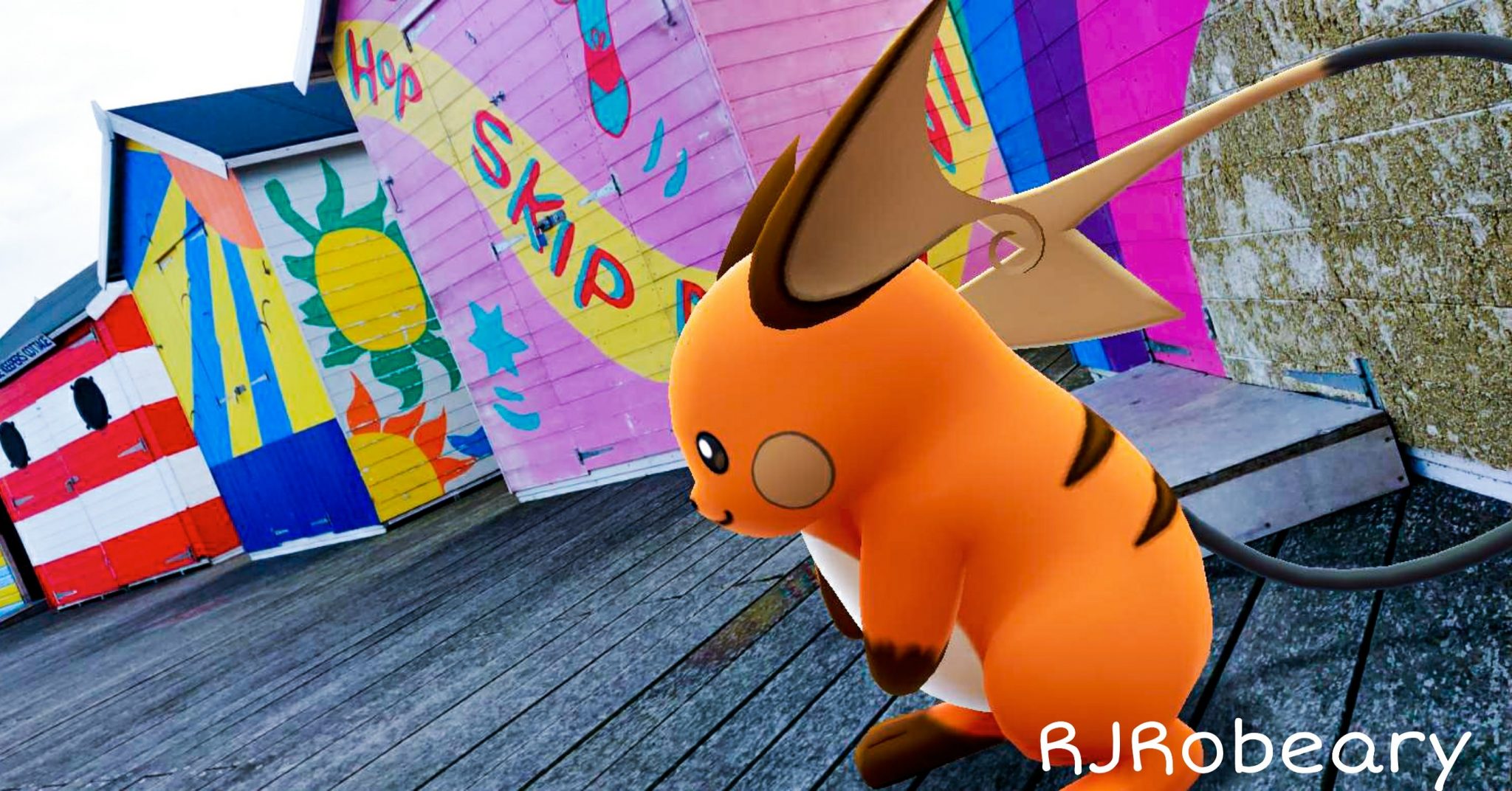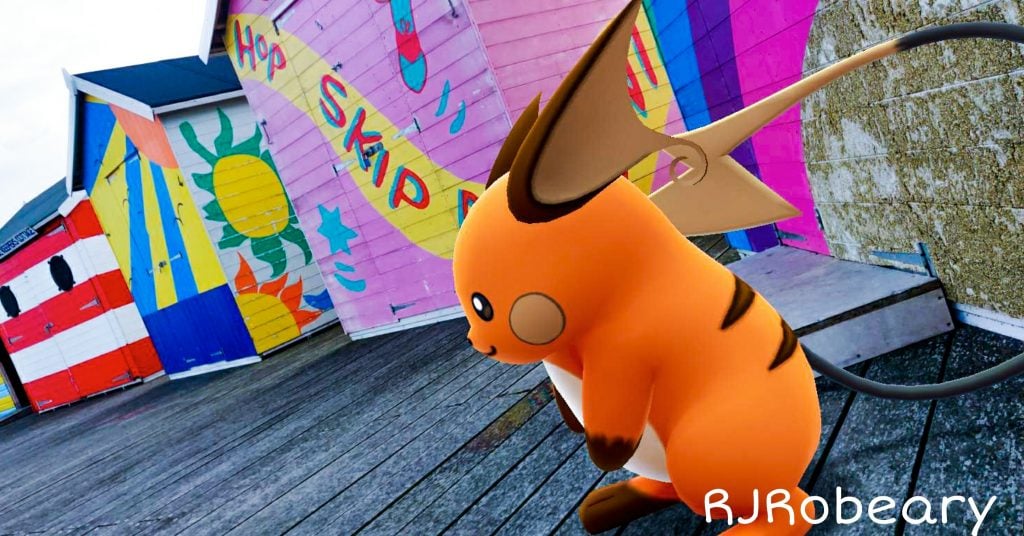 'Raichu is my favourite pokemon and became my first buddy when the system was introduced. I took a trip to Southend on Sea with a friend and headed to the pier. Southend Pier is one of the longest piers in Europe stretching at over a mile long. This means that you can either walk it or catch a small train to the other end. I saw these beautiful and colourful beach huts along the pier and Raichu wanted to show his happiness about them so I took a picture of him alongside the most colourful ones there.'
'Cute girl💜' by i6s6o, Nagoya, Japan.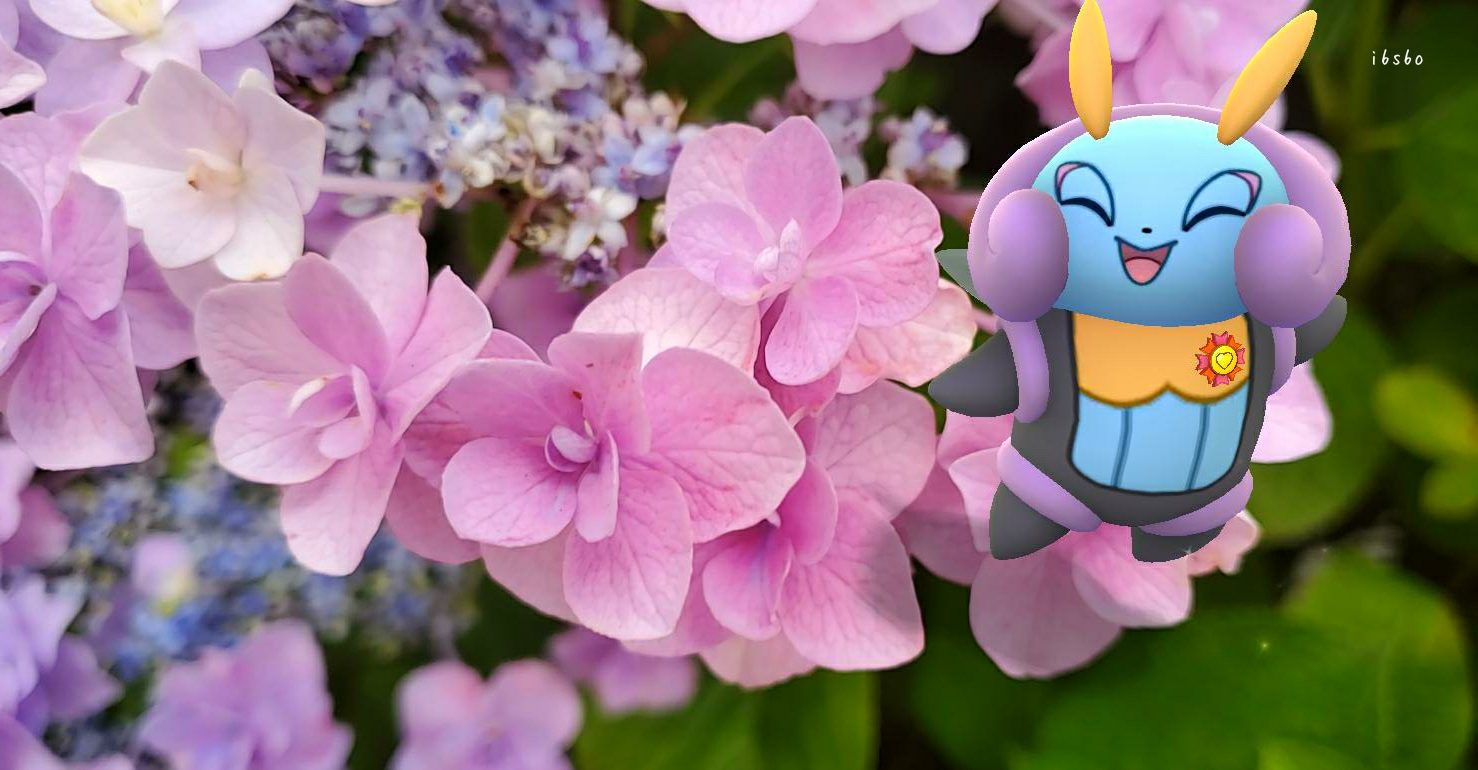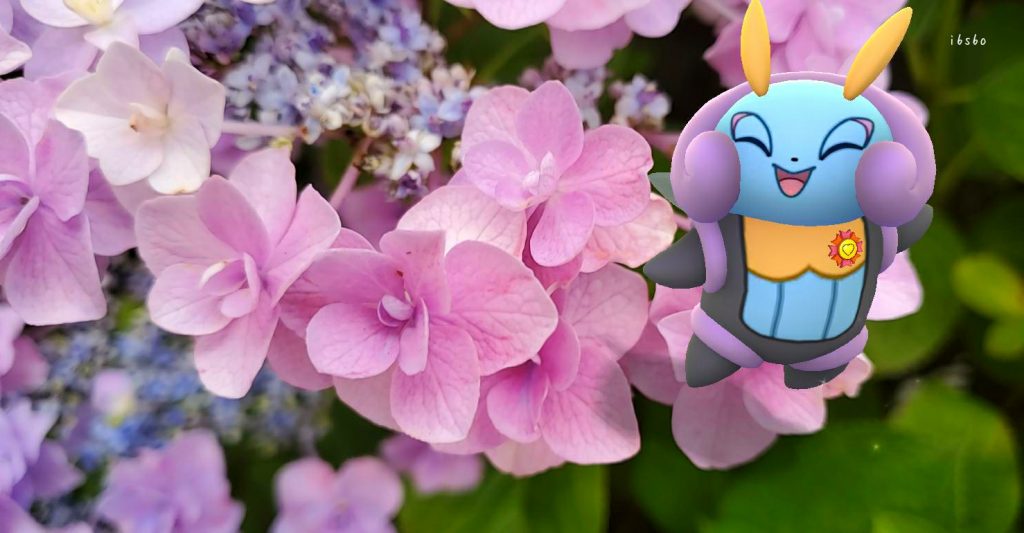 'Her smile makes me happy!!'
'Together at any time with you.' by 4Vector6, Japan, Nara, Todai-ji Temple.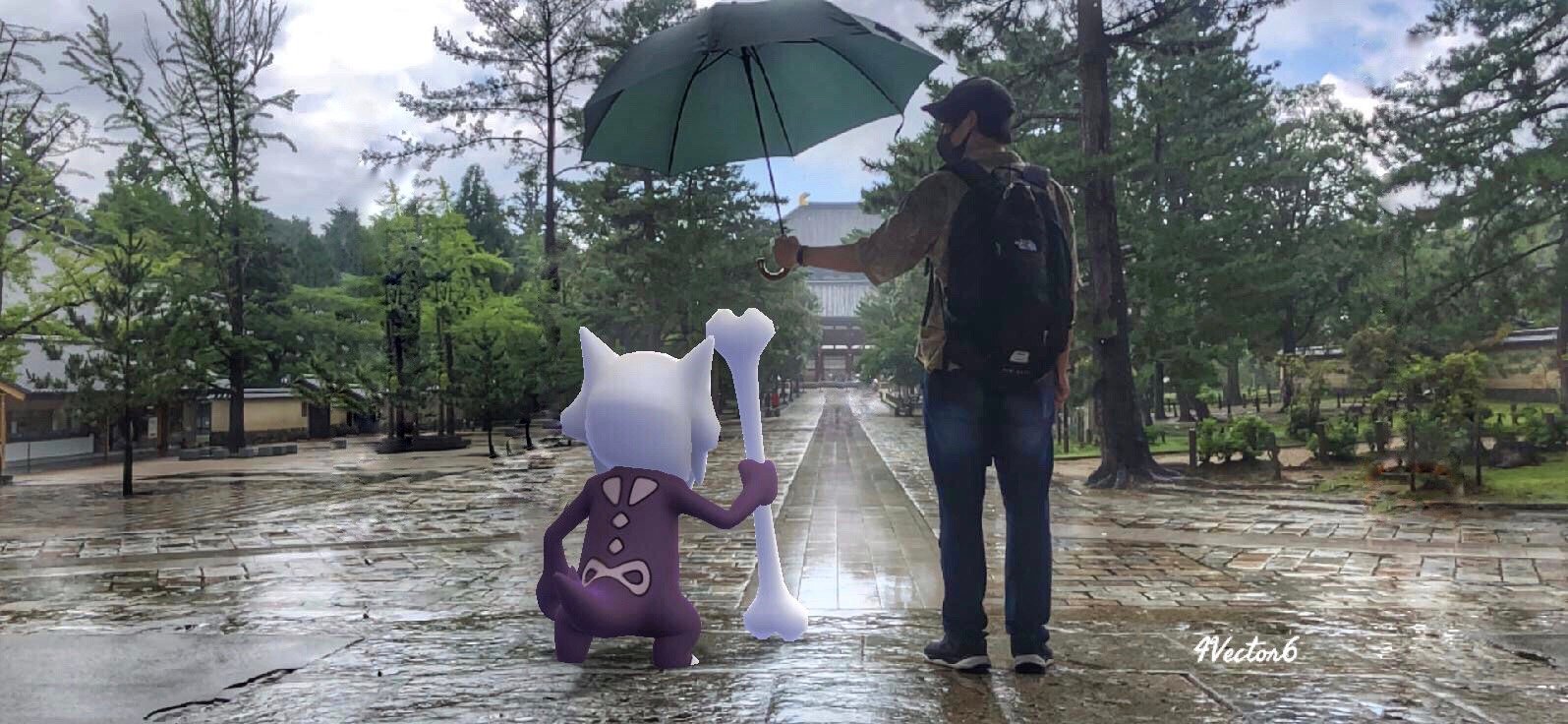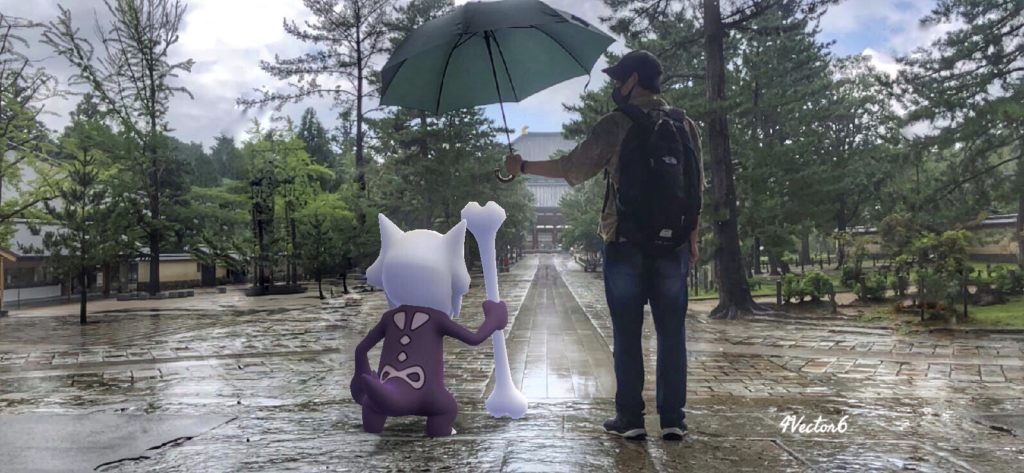 'If your Pokémon is in bad weather, your partner will help you. And let's walk a long way together.'
'Japanese umbrella' by ACE(艾斯), Tokyo, Japan.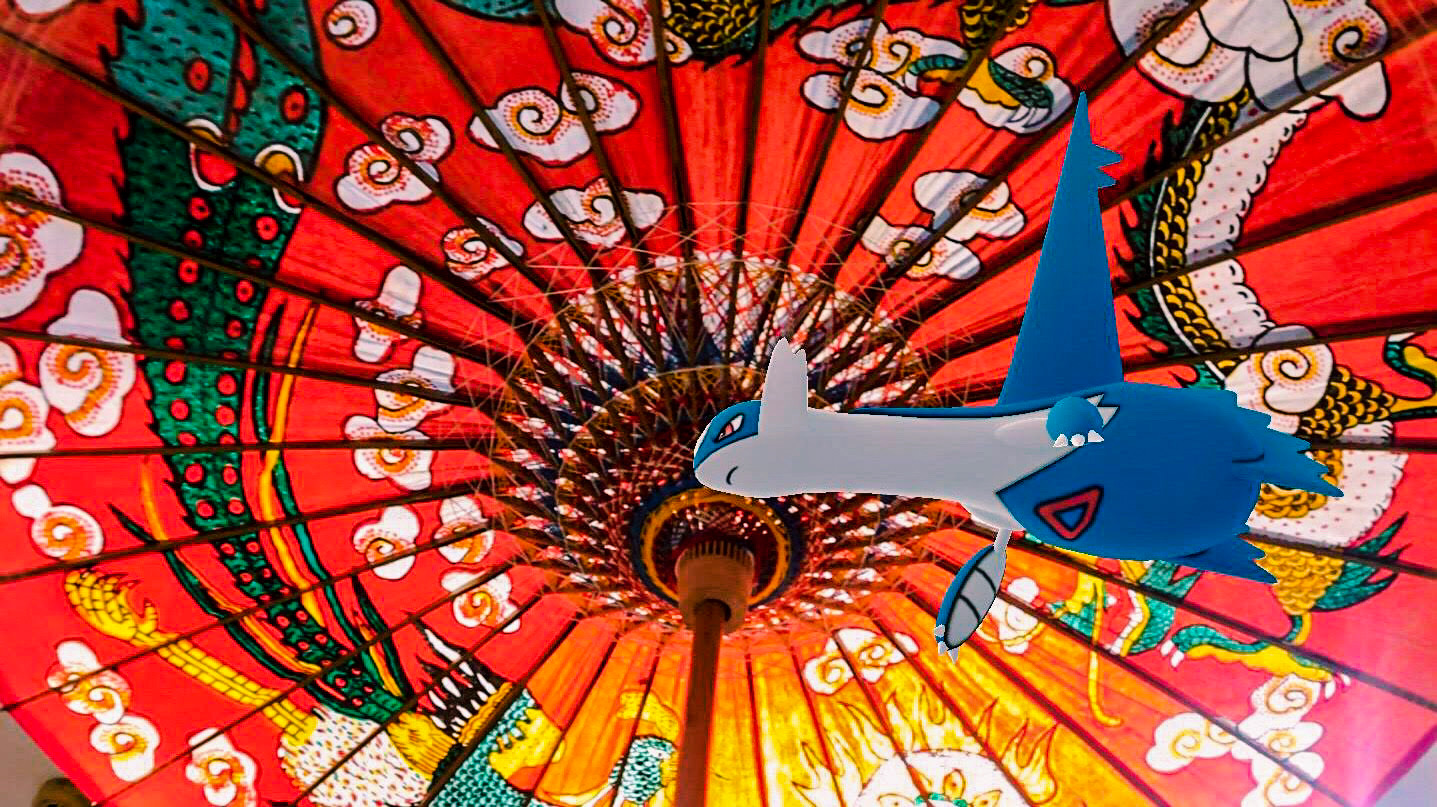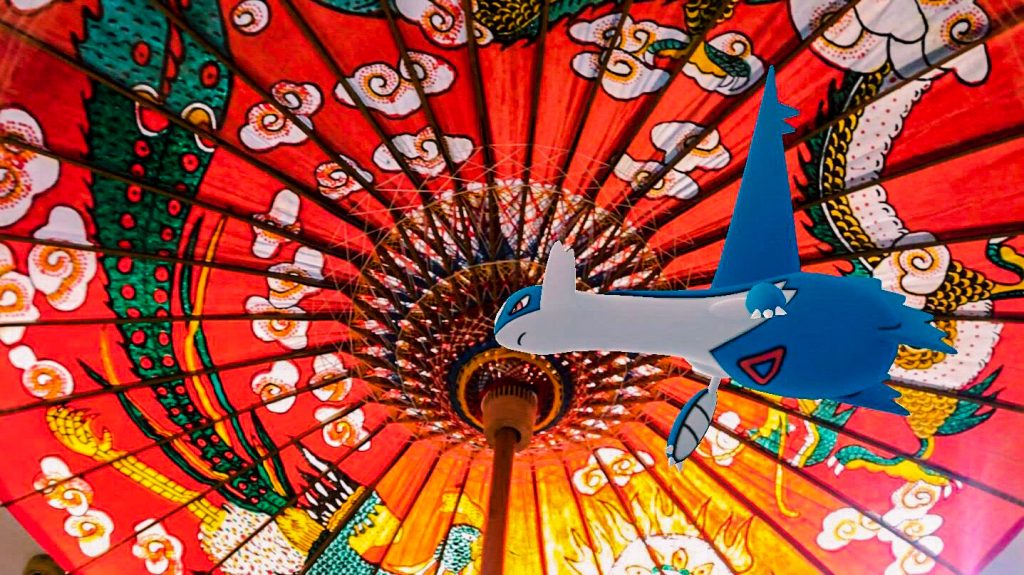 'Japanese umbrella look good on Latios'
'Emolga' by Rhanique, Oldekerk, The Netherlands.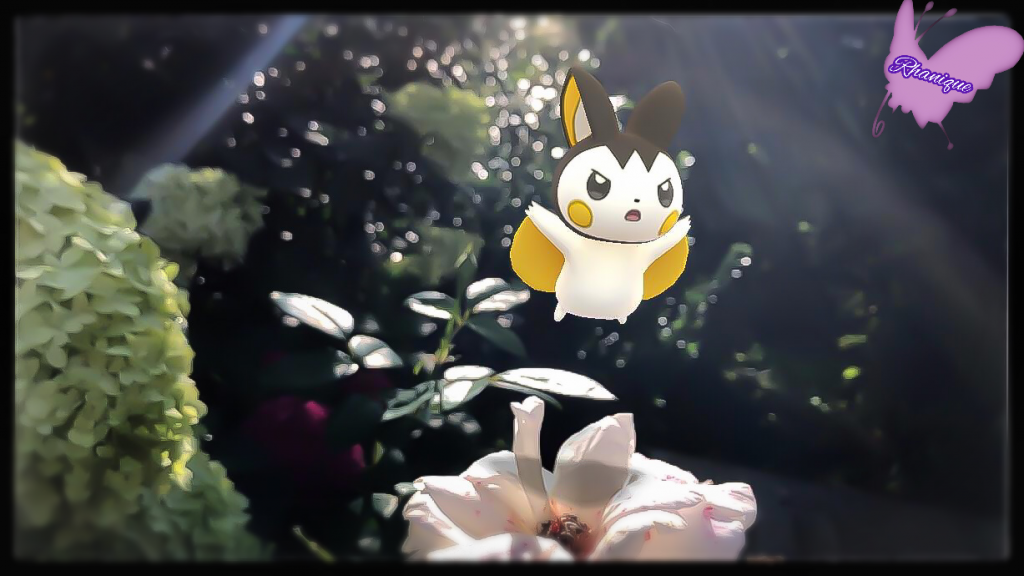 'When I was visiting my twin sister at her new house, a very lovely house, I couldn't resist taking some snapshots of my buddy Emolga there! She's so cute and the flowers in my twin sister's new garden are beautiful: a perfect match. 💜'
AR Masters
The below images are taken by our AR Masters.
'Exploring with Raichu' by Ash Ketzchup, Singapore.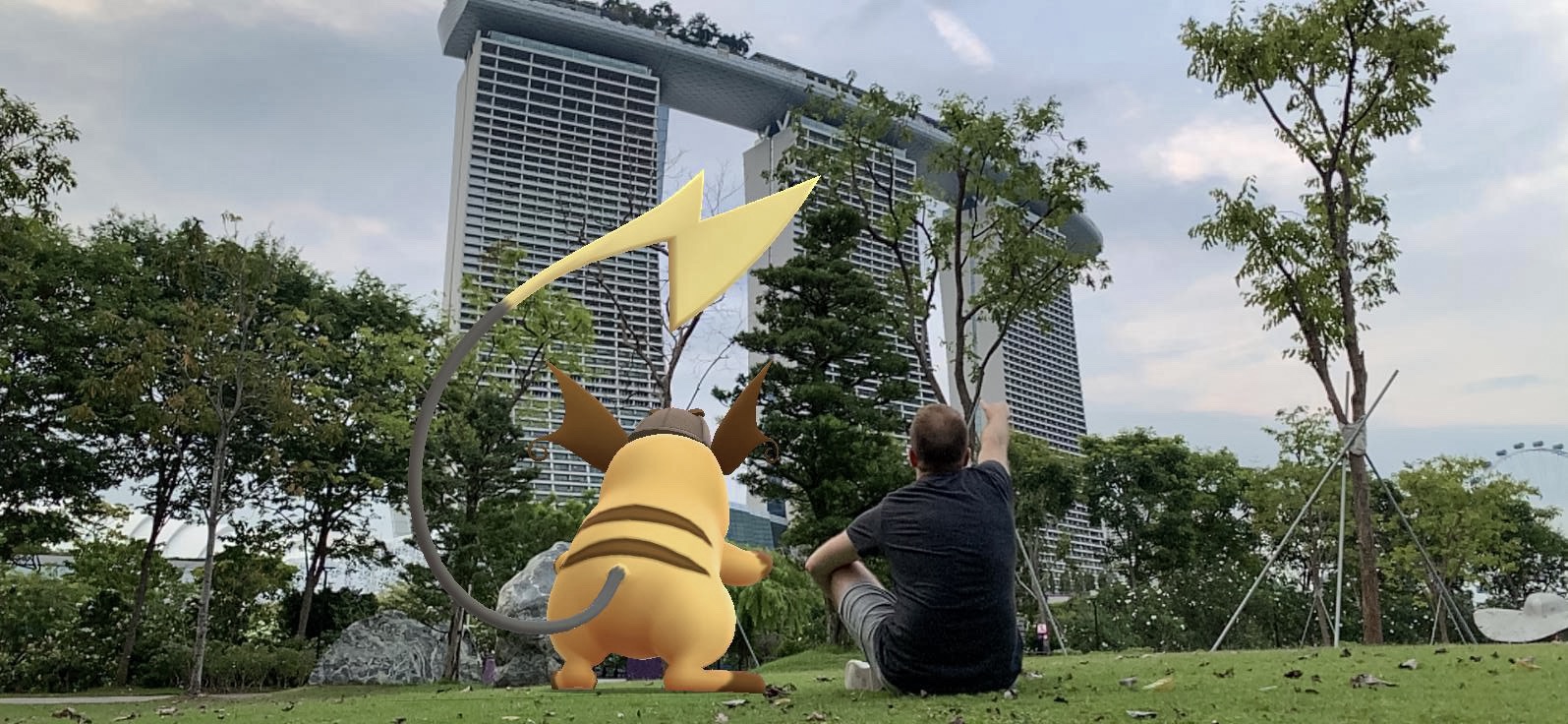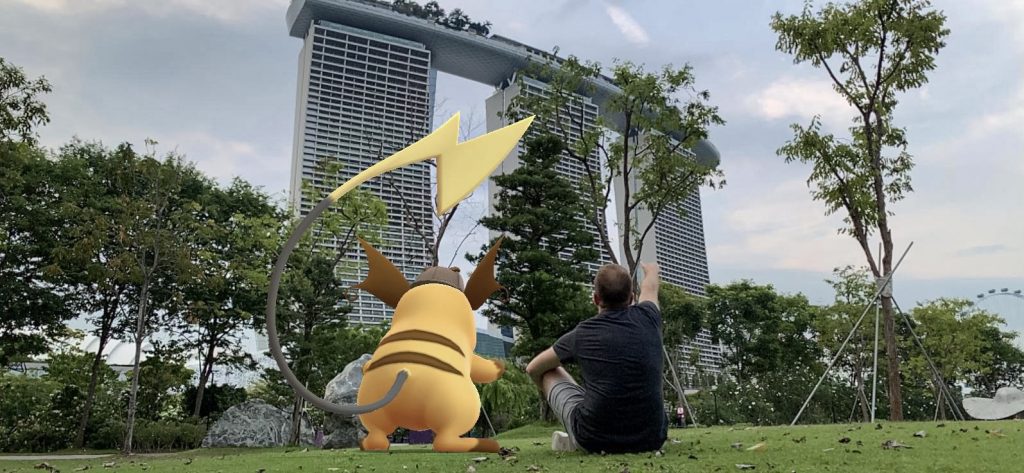 'Pokémon GO and AR photography go hand in hand with traveling and exploring. I decided to take my Raichu everywhere I go and take GOsnapshots! Whenever I meet other AR photographers in other countries, I always ask them to trade me a Raichu, which I name after them!'
My Personal Fave
I couldn't resist including my own personal favourite Pokémon, Turtwig!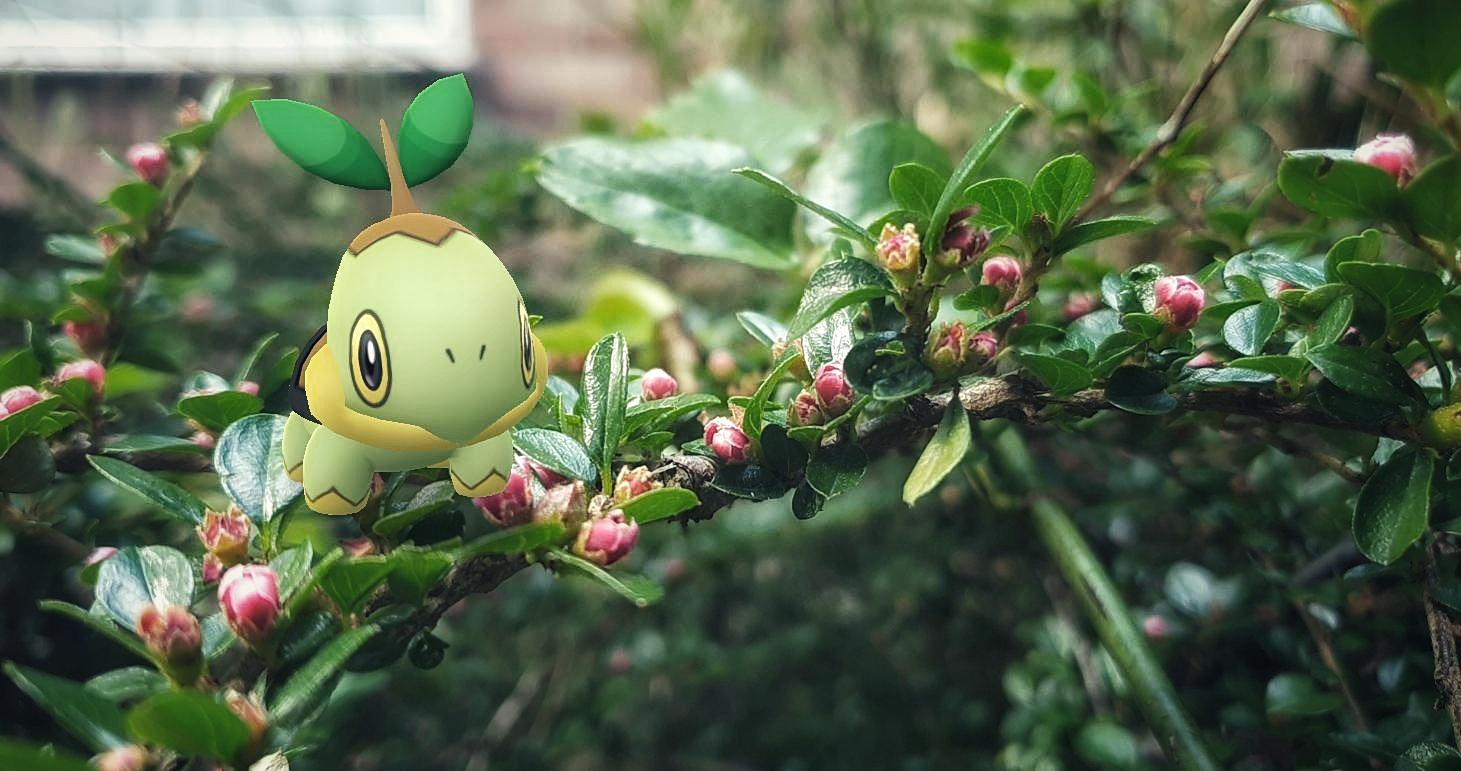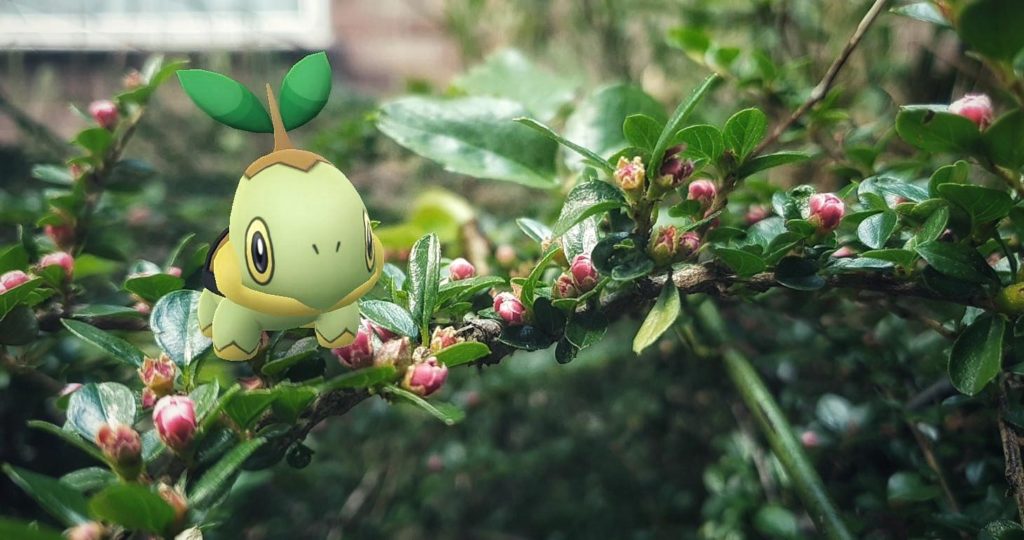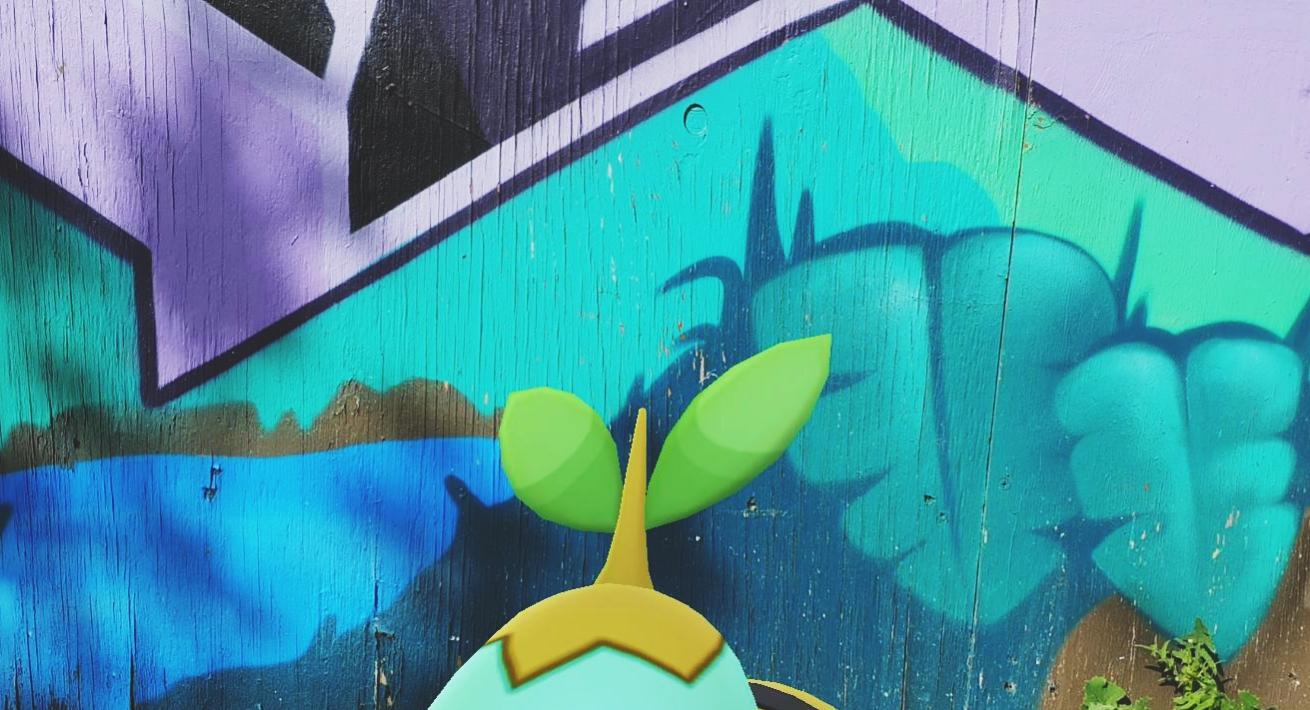 I don't know what it is about Turtwig, but they are just so cute! My most prized Pokémon in my collection is my shiny, lucky, 100% IV turtwig that I lucky traded my friend Matt for on Turtwig Community Day!
September's Theme
We had so many fun submissions this month, and it was so great to see how varied people's faves are! For September,with the return of Cresselia, Articuno and Moltres, we want to see your images featuring Legendary Pokémon! Any and all legendaries are welcome, so get creative. You can submit here until 20th September.