Last month we asked to see your best winter themed AR photos, so this month we decided we wanted a little more brightness in the world, with a pink/purple theme. What a beautiful array of different Pokémon, and so many gorgeous AR photos, thank you!
Unedited Images
The below AR images have not been edited in any way.
'Feel the spring' by nana15AR, Hiroshima City, Japan.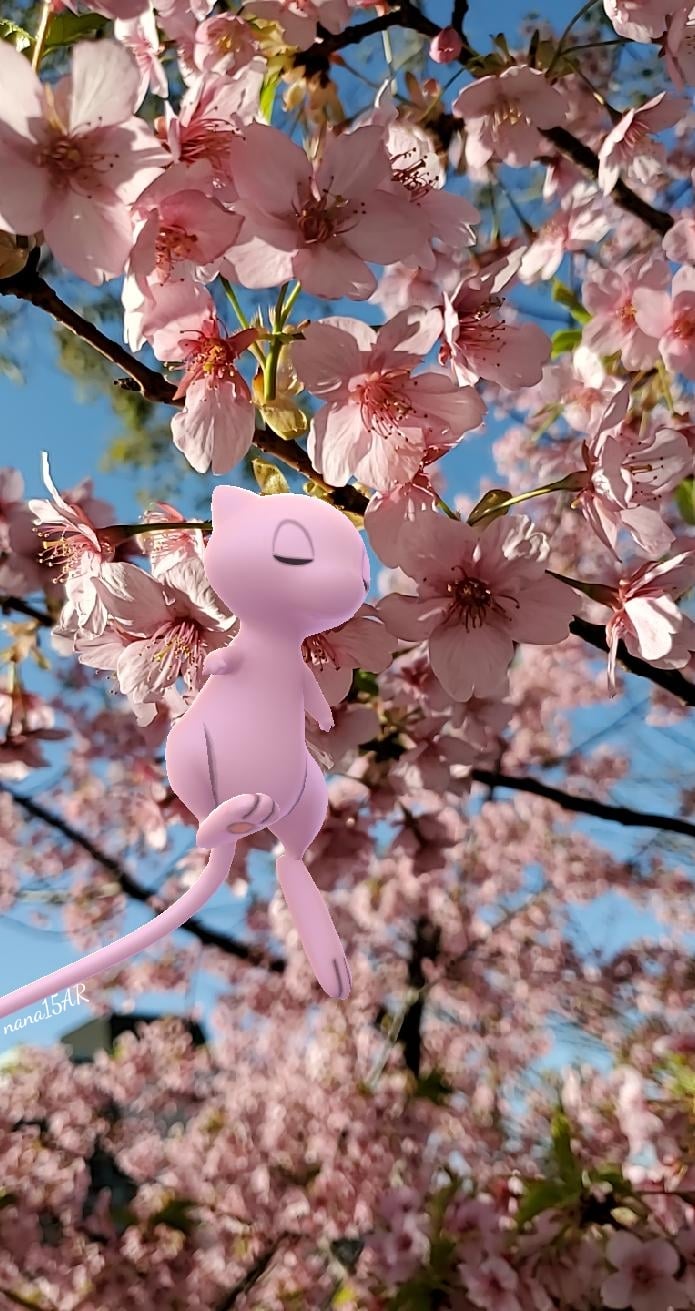 'There were only two cherry blossom trees in full bloom while they hadn't bloomed anywhere yet. Meu approached the cherry blossoms as if attracted and feel the spring calmly.'
'Bubble Pop' by Feresk, Dauin, Negros Oriental, Philippines.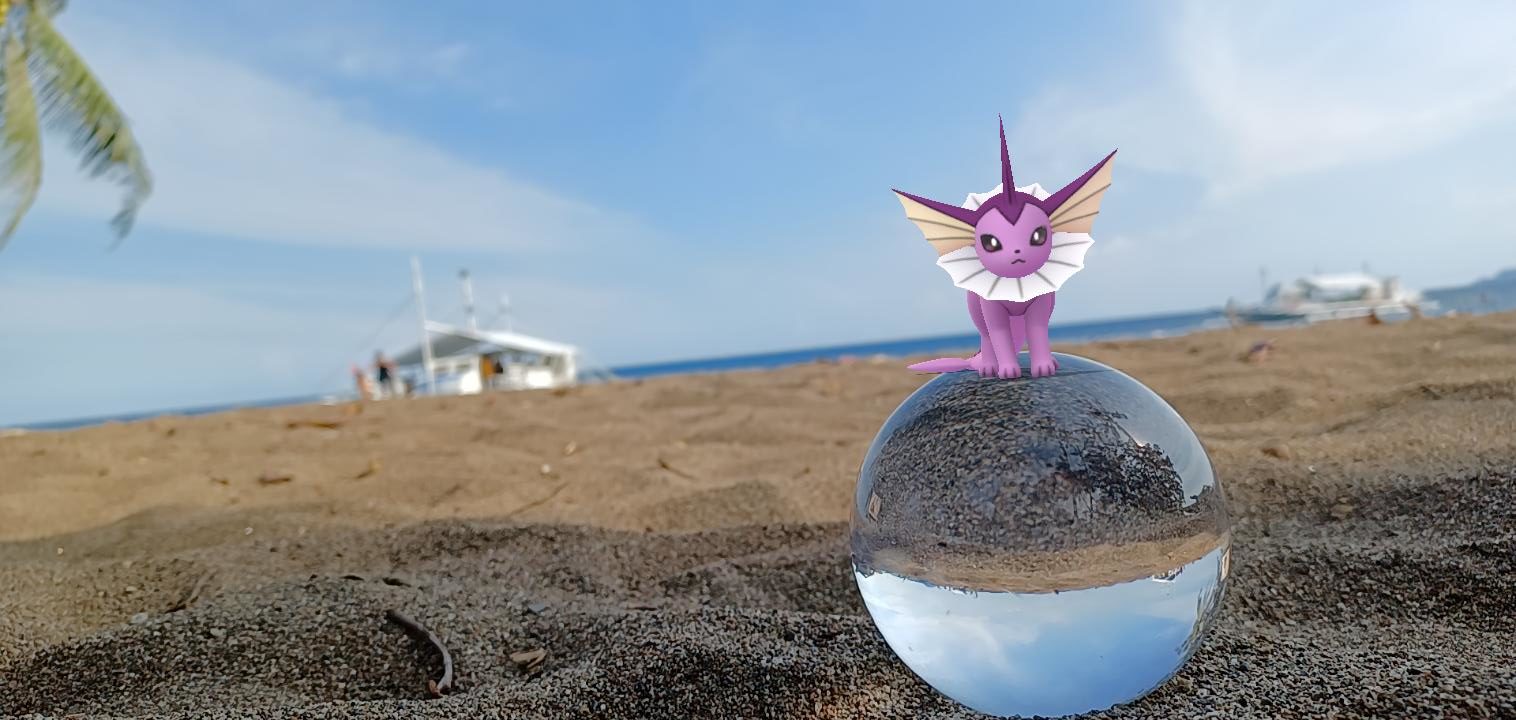 'Leave it to a water type to use a giant bubble to their advantage of cuteness.'
'The Joys of Evolution' by mingosanch, Massachusetts, USA.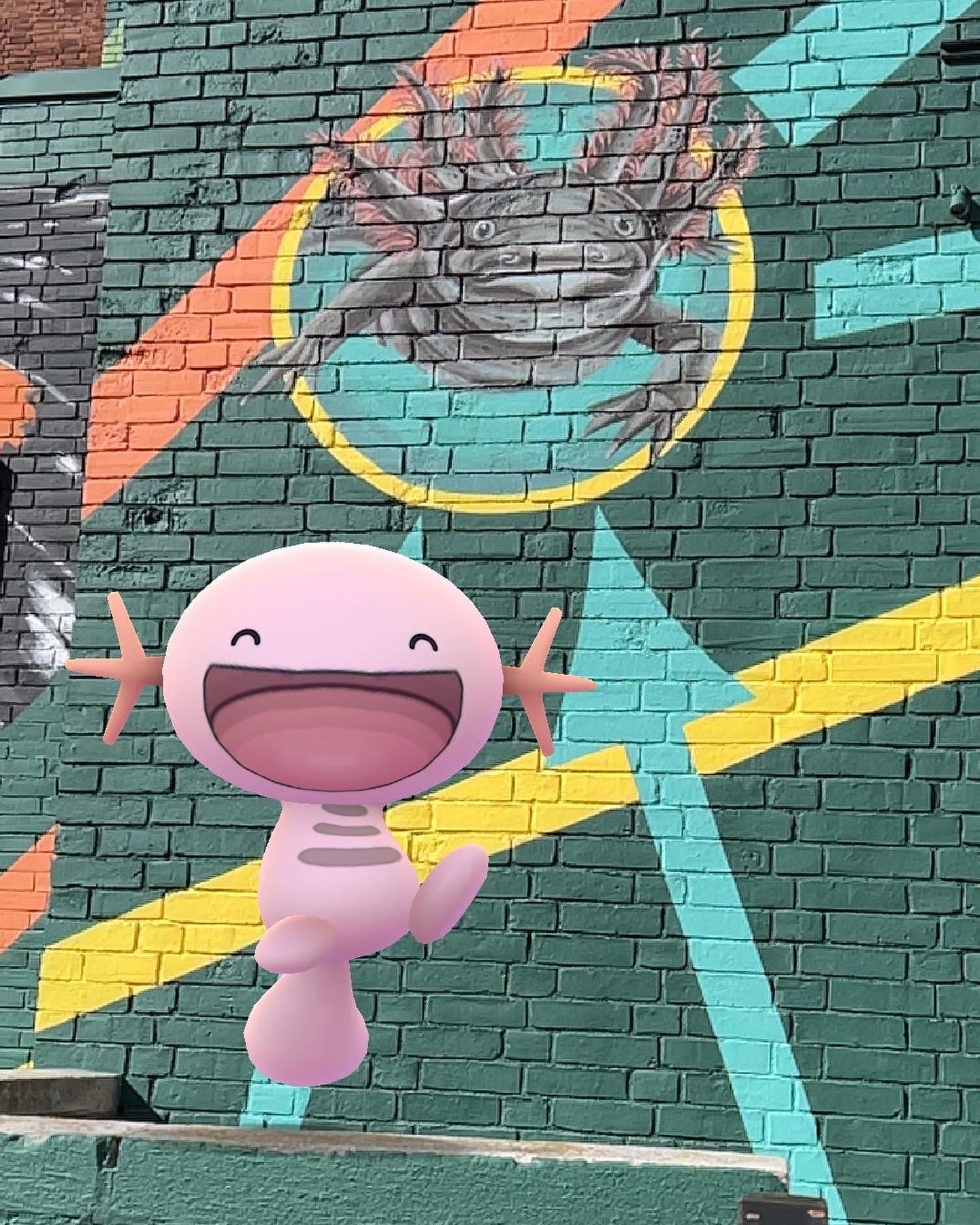 'Sometimes, life imitates art. Other times, art imitates life. In this case, it's a little bit of both! Wooper was overjoyed seeing this mural of her ancestor.'
'Stack It Mew' by EarlKetchum, Bonifacio Global City, Philippines.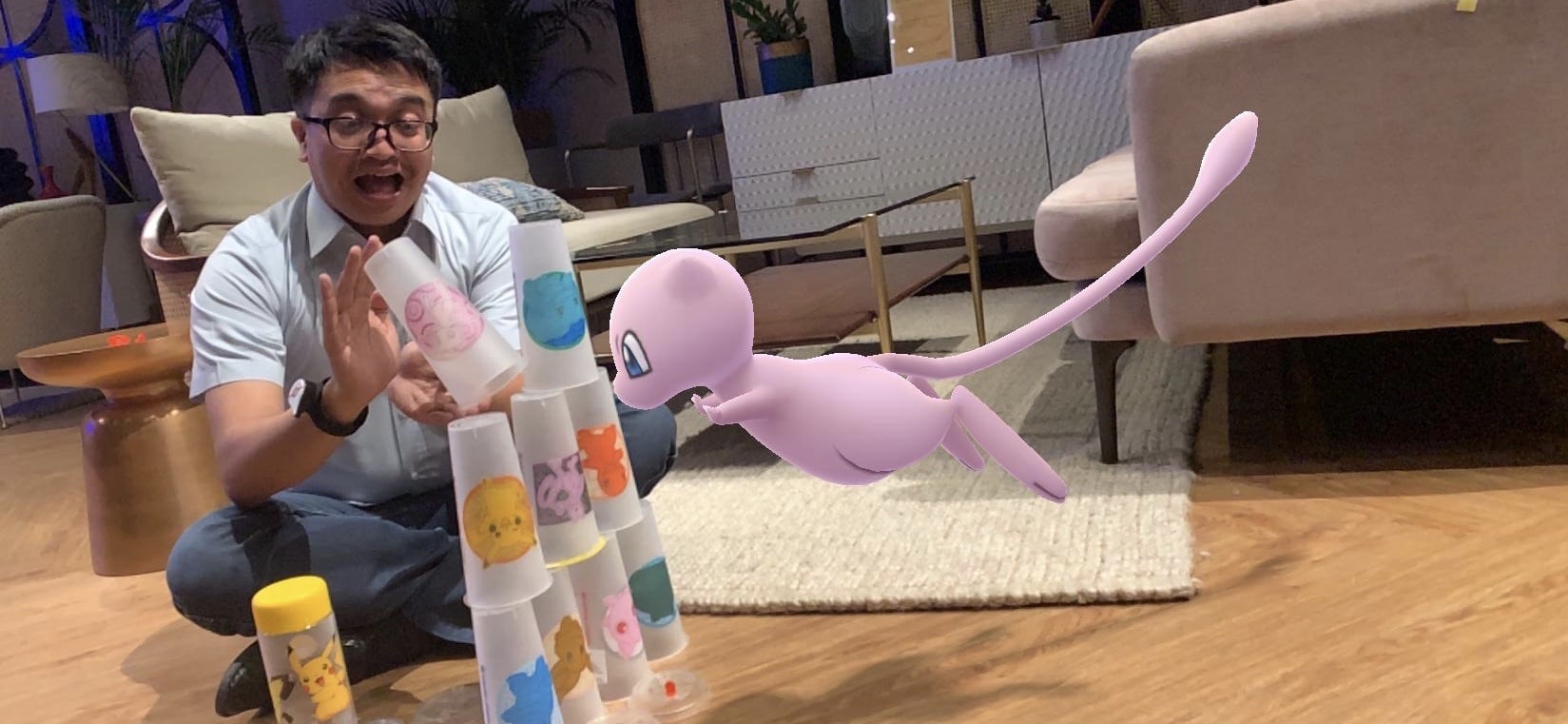 'Had a crazy night teaching my mythical Pokémon Mew how to play Stack It. Mew can't help but wreck the tower that it built 😅.'
'Loving Flower' by PoKeOptimum_Parthib, Kolkata, West Bengal, India.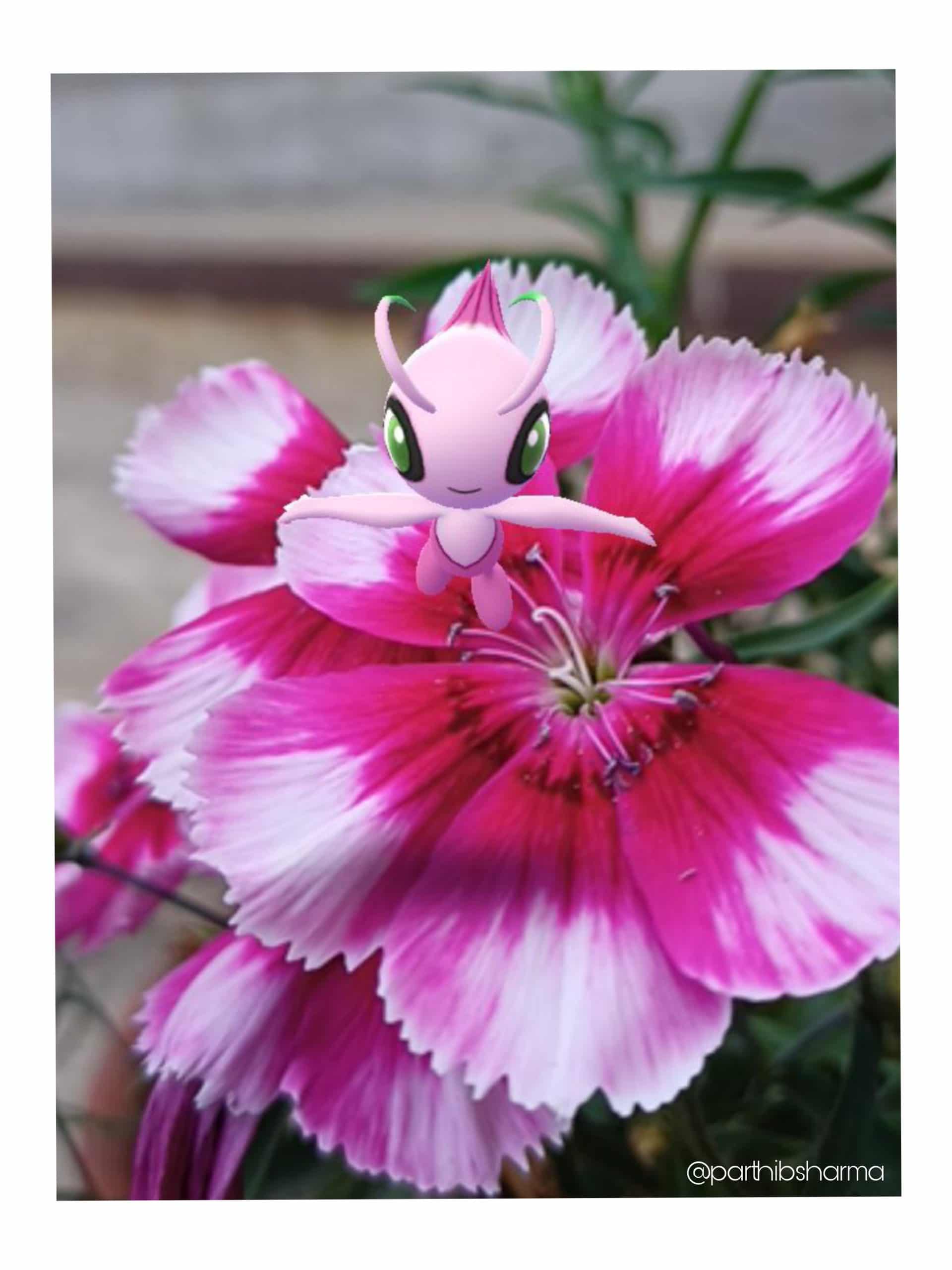 'In my college ,there is a flower garden. I wondered that these flowers colour are as same as shiny Celebi ….and i took this photo…'
'Caught Between a Rock and a Hard Place' by Feresk, Moalboal, Cebu, Philippines.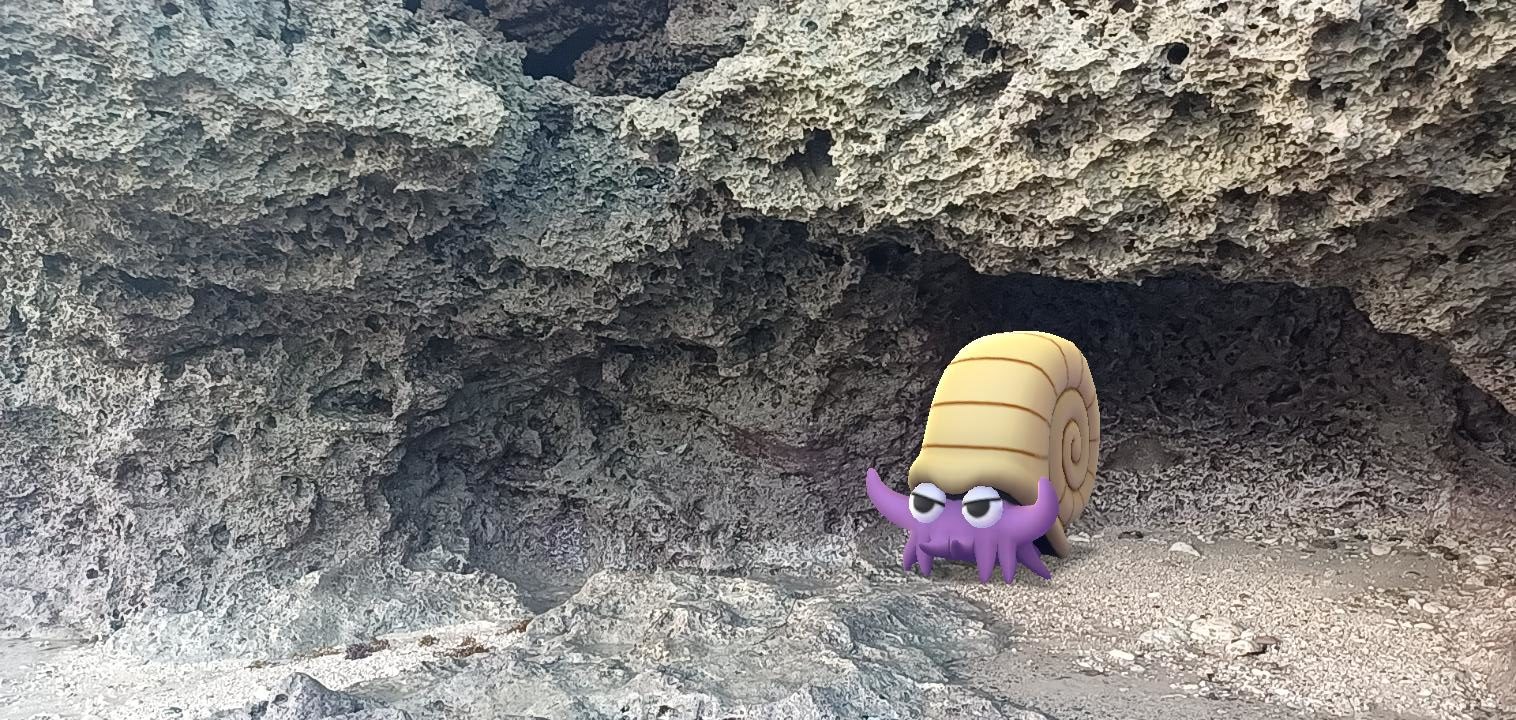 'Found a shiny Omanyte in its natural habitat. Needless to say, it was not pleased by my disturbance.'
'Plums' by La Vie en rose, Okinawa Japan.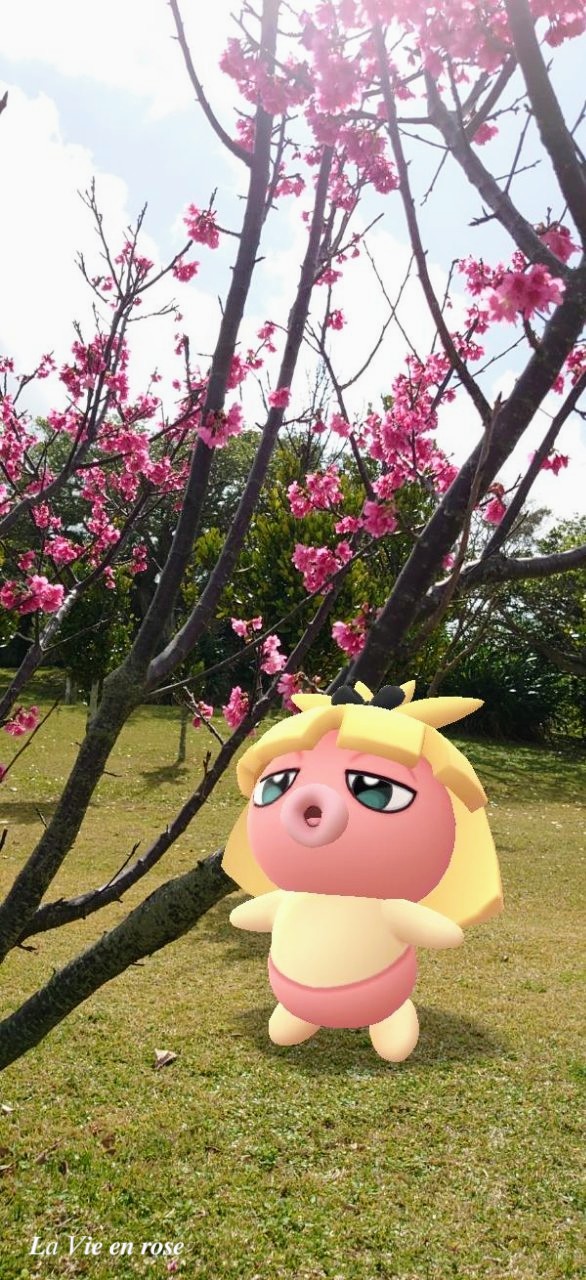 'It has a sweet scent of plums. Spring is just around the corner.'
'Gurdurr The Builder' by RockStarRithvik, Bengaluru, Karnataka, India.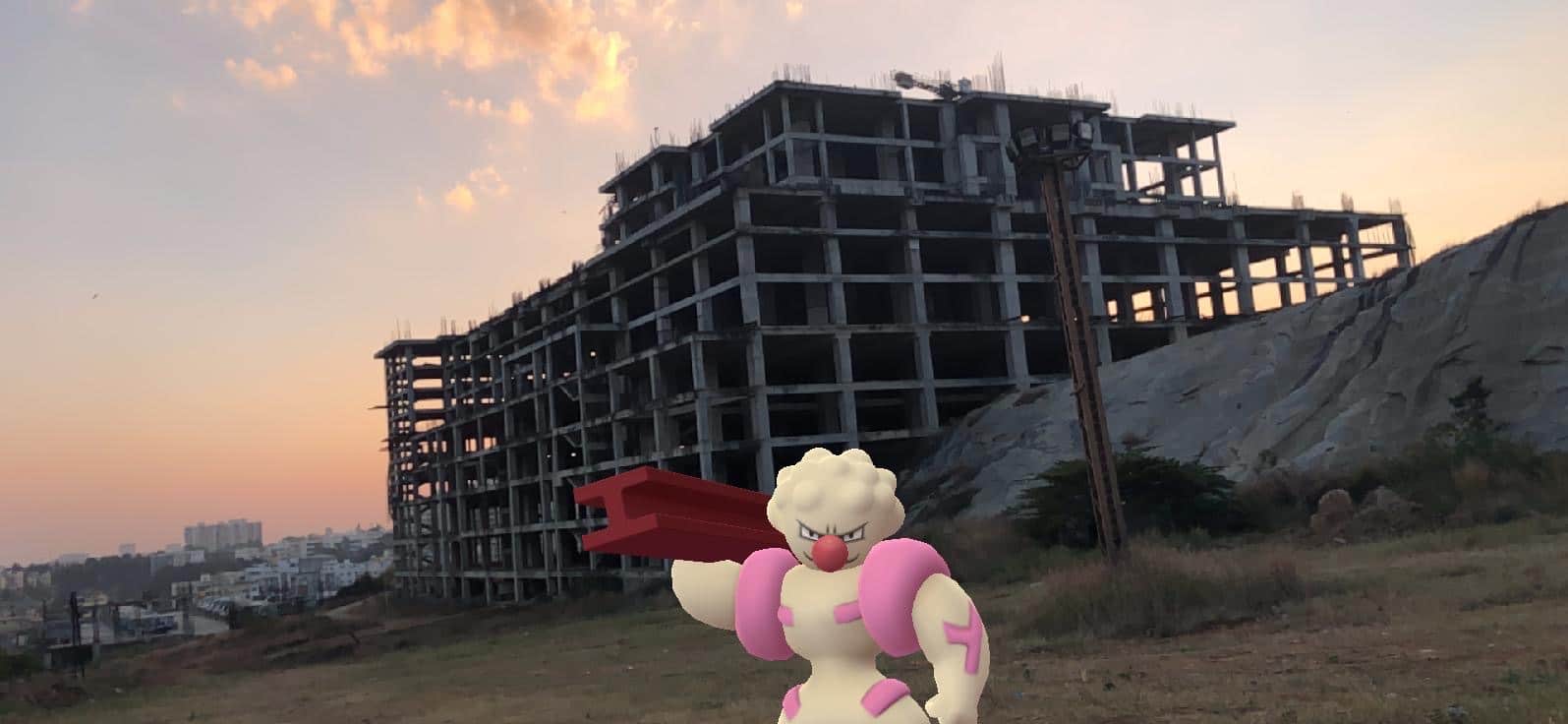 'Well I saw this temple complex under construction and the clouds behind it were just beautiful. I didn't have one ready so I had to evolve the Muscular Pokémon to take this snap!'
'Lovely wailmer' by nana15AR, Hiroshima City, Japan.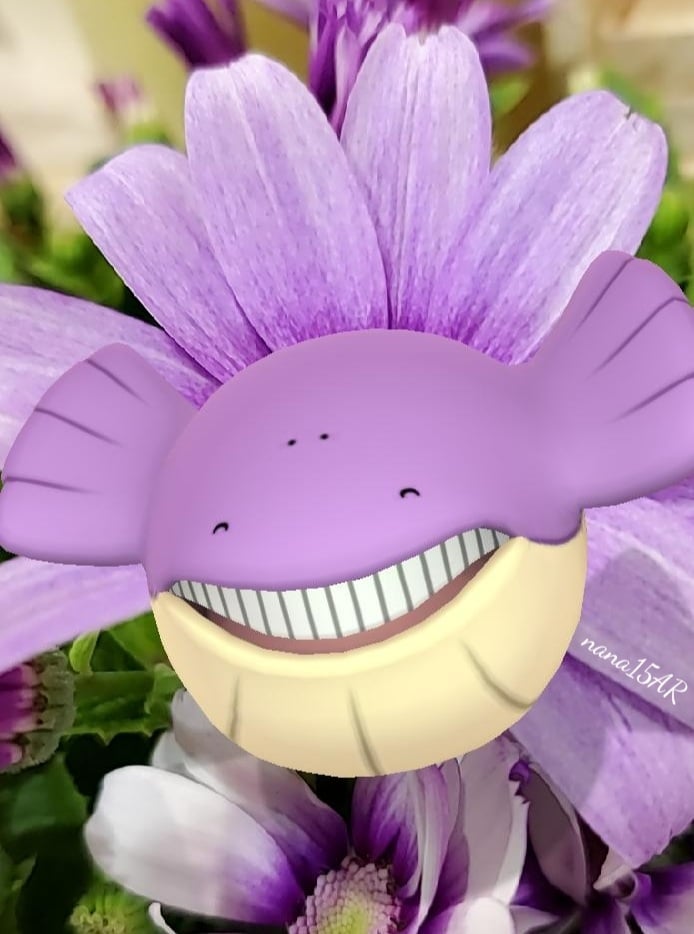 'I also love flowers. Do you look good?'
'Mewtwo Rises' by DjRoissantFrais, California, USA.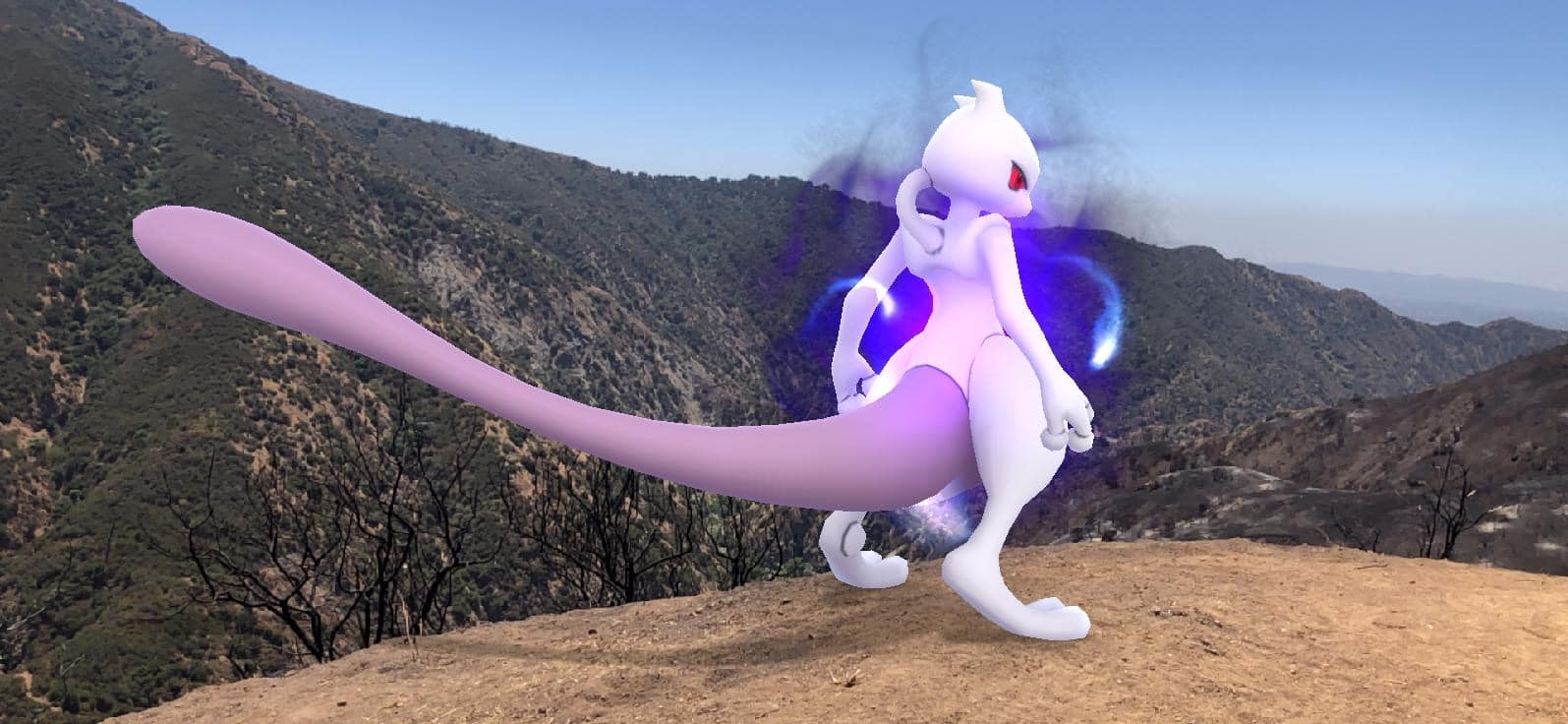 'As the season progresses Shadow Mewtwo continues to look for the strongest competitors to challenge. Off in the distance he waits for the signal to pursue excellence!!'
'Flying Drifloon in the wild' by Pokemonswild, Leende, The Netherlands.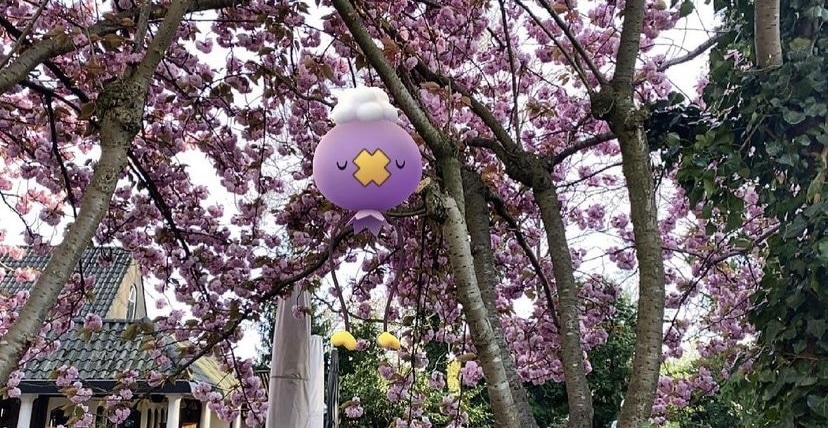 'Drifloon is flowing in the wind. In cherry blossom season is Drifloon in the best habitat. I hope I will spot them again soon…'
'New Master in Kaohsiung' by pokemoninlife, Kaohsiung Music Center, Kaohsiung, Taiwan.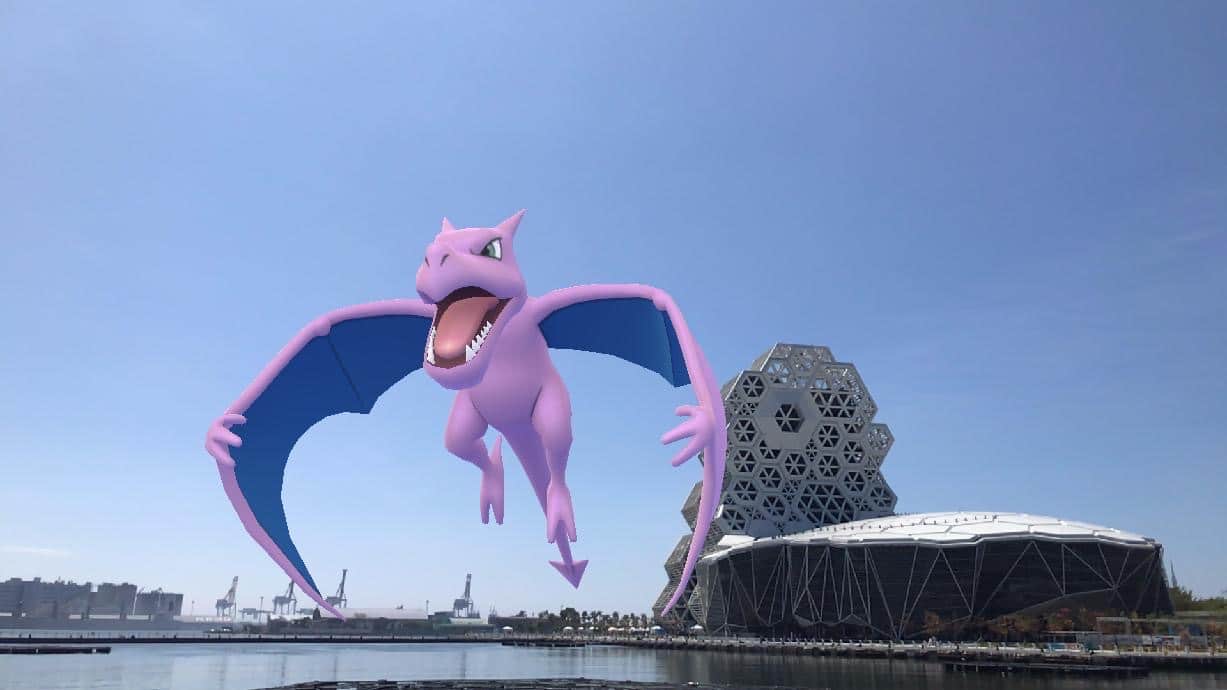 'In Pokémon GO Tour: Live in Kaohsiung, I met new Master, shiny Aerodactyl in this new beautiful building, Kaohsiung Music Center. It's a landmark for pop music performances in Southern Taiwan. Perhaps the KMC's unique architecture is the reason shiny Aerodactyl comes to here.'
'The Old Man Who Made Trees Blossom🌸' by ACE📸, Tokyo, Japan.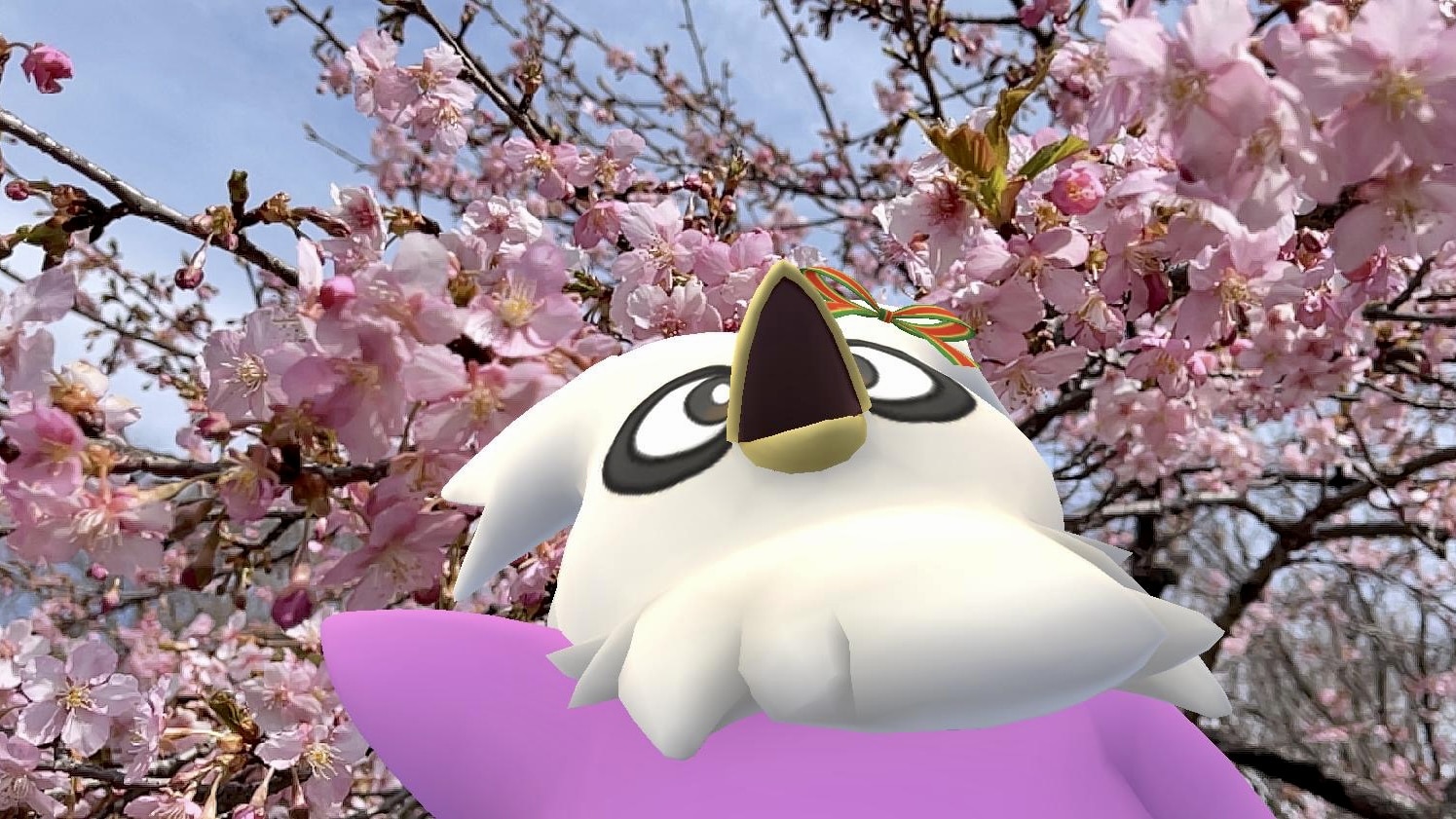 'Cherry blossoms, cherry blossoms, come out now!'
'Darkrai Graveyard Encounter' by Senescallo, Stourbridge, West Midlands, UK.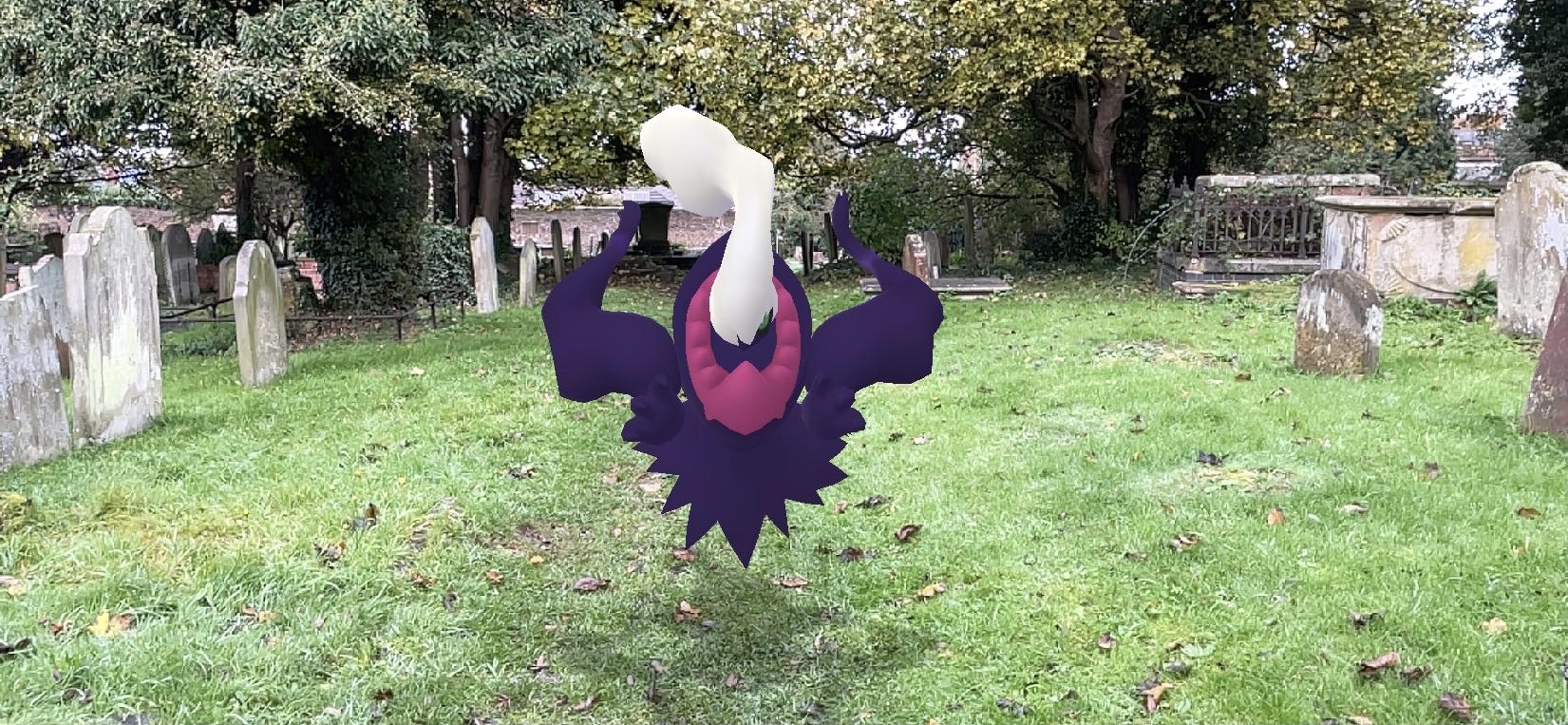 'Couldn't resist a Darkrai Raid in a spooky graveyard. I was going to take a photo regardless of whether it was shiny or not. I guess it was just meant to be!'
'Blue rose' by u501, 横浜市、神奈川県、日本.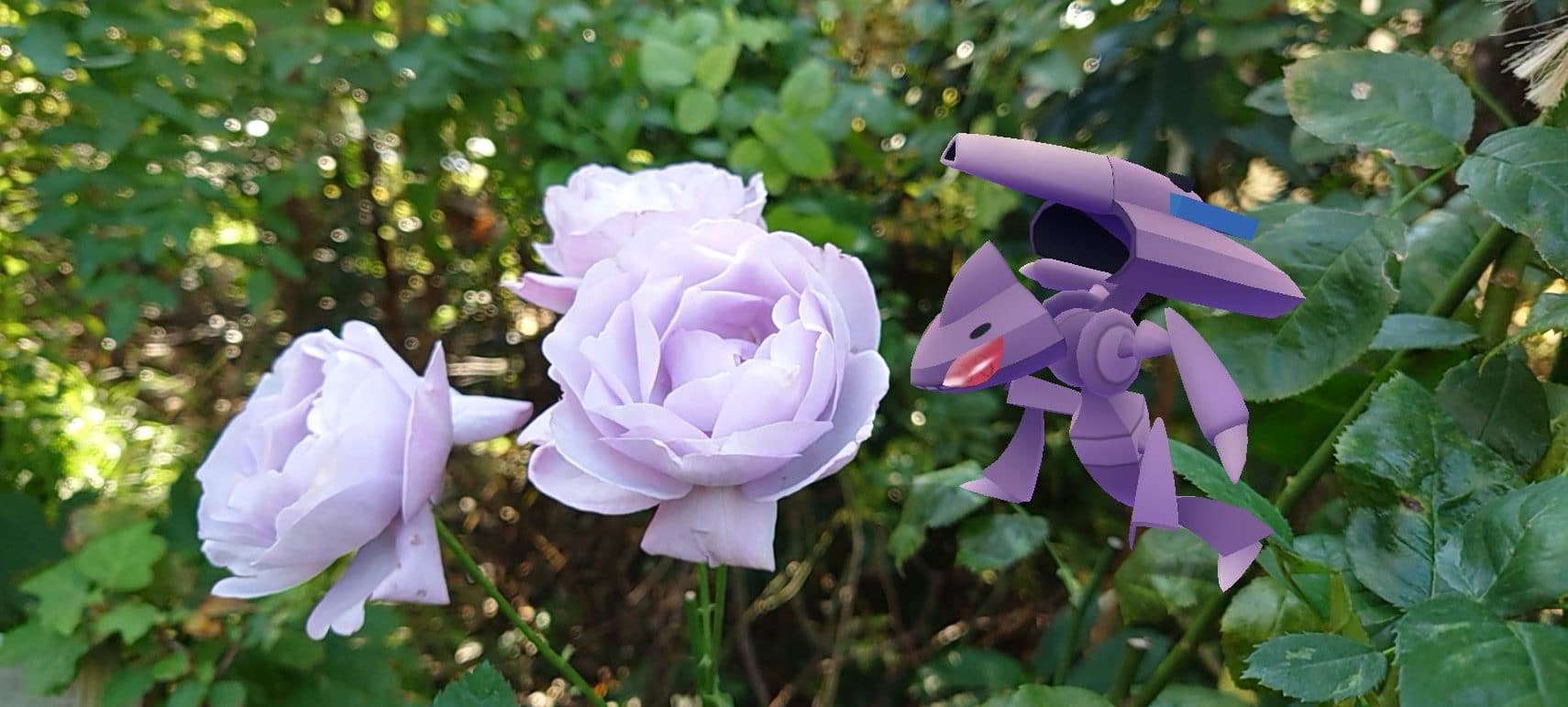 'ゲノセクトも珍しい色のバラが気になる様子。どんな香りがするのかな?'
'Diva on the Dock' by Feresk, Zamboanguita, Negros Oriental, Philippines.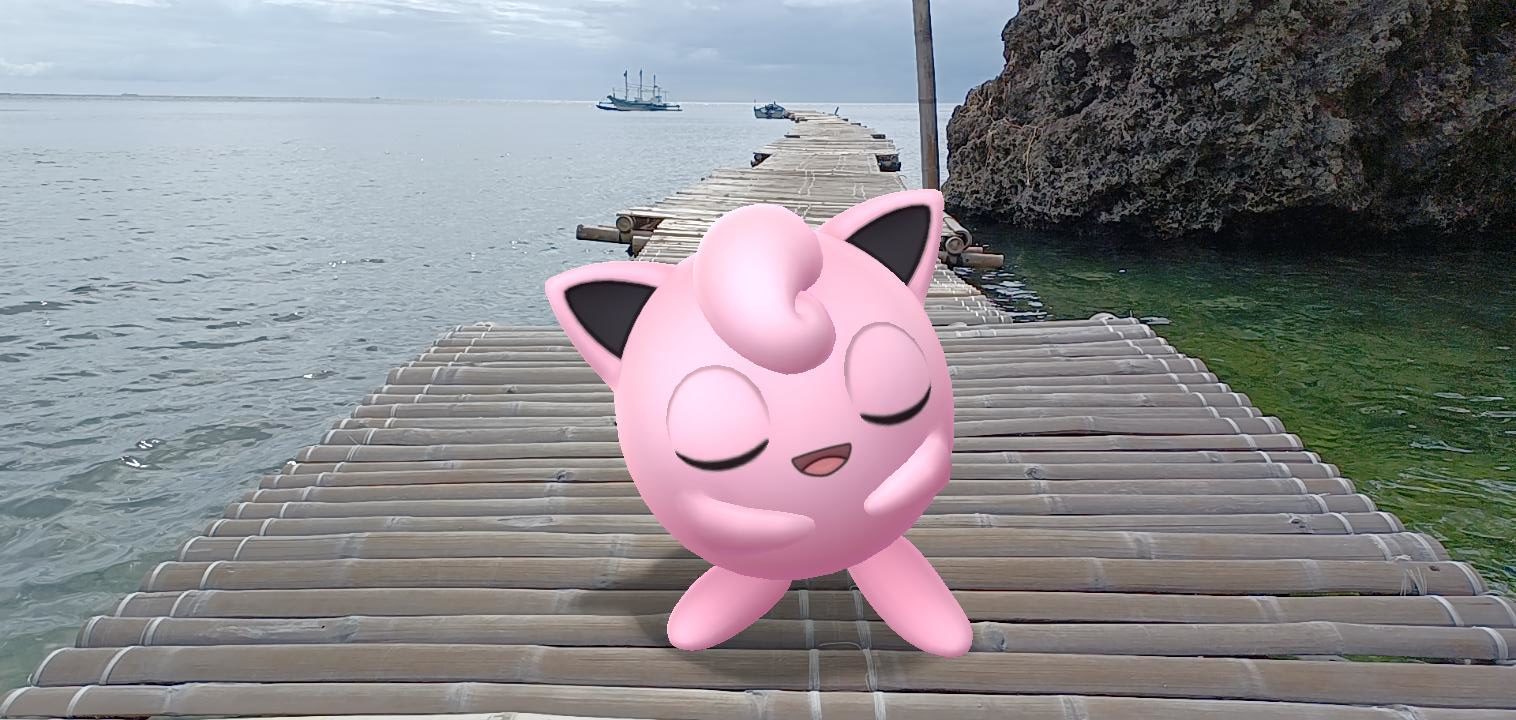 'This Jigglypuff has taken a liking to singing on the docks. The locals have a personal siren after all.'
'with plum blossoms' by ずんだオレ, Shinto shrine.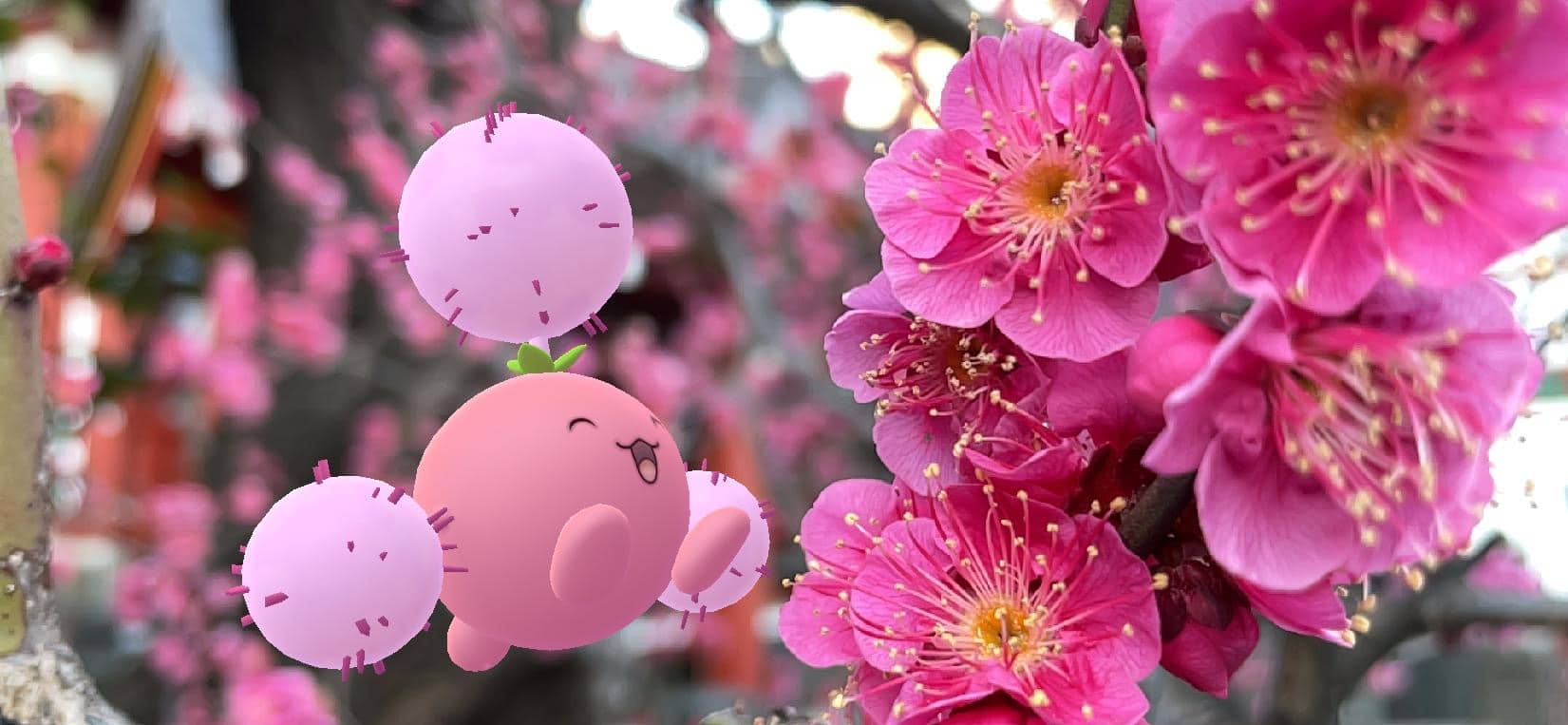 'Enjoy the smell of plums'
'Summer splash' by Johnysntpogopics, Faro, Portugal.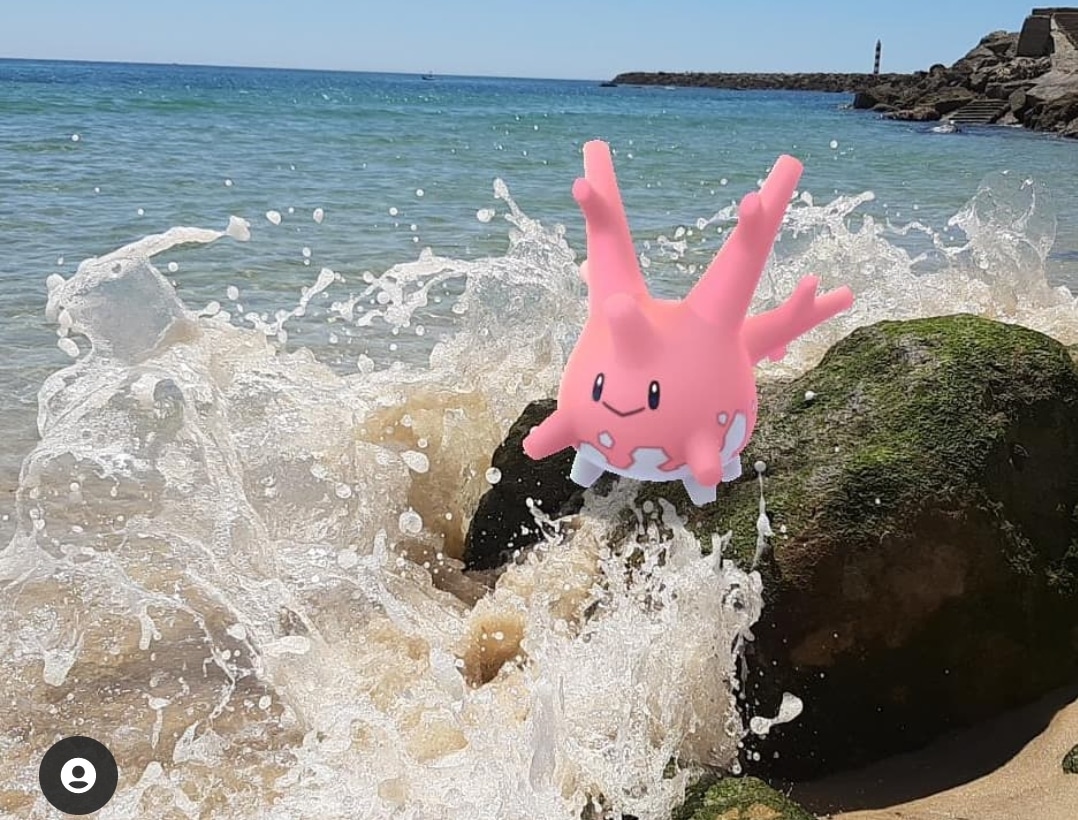 'It was a hot summer day at the beach and caught this Corsola just enjoying the waves splashing'
'Mermaid?' by SPSx22, London, UK.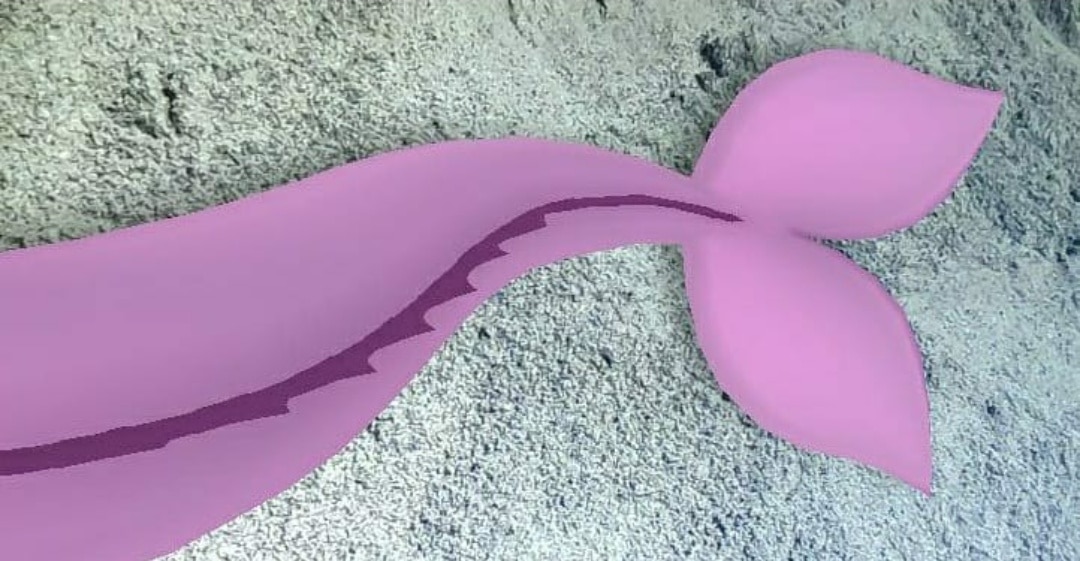 'Lockdown forced me to get creative with my photos! Here I laid a TV on the floor, plugged my laptop in, and loaded up a beach photo, framing this photo was fairly difficult, but I think the end result came out great!'
'hunting' by ずんだオレ, Japan.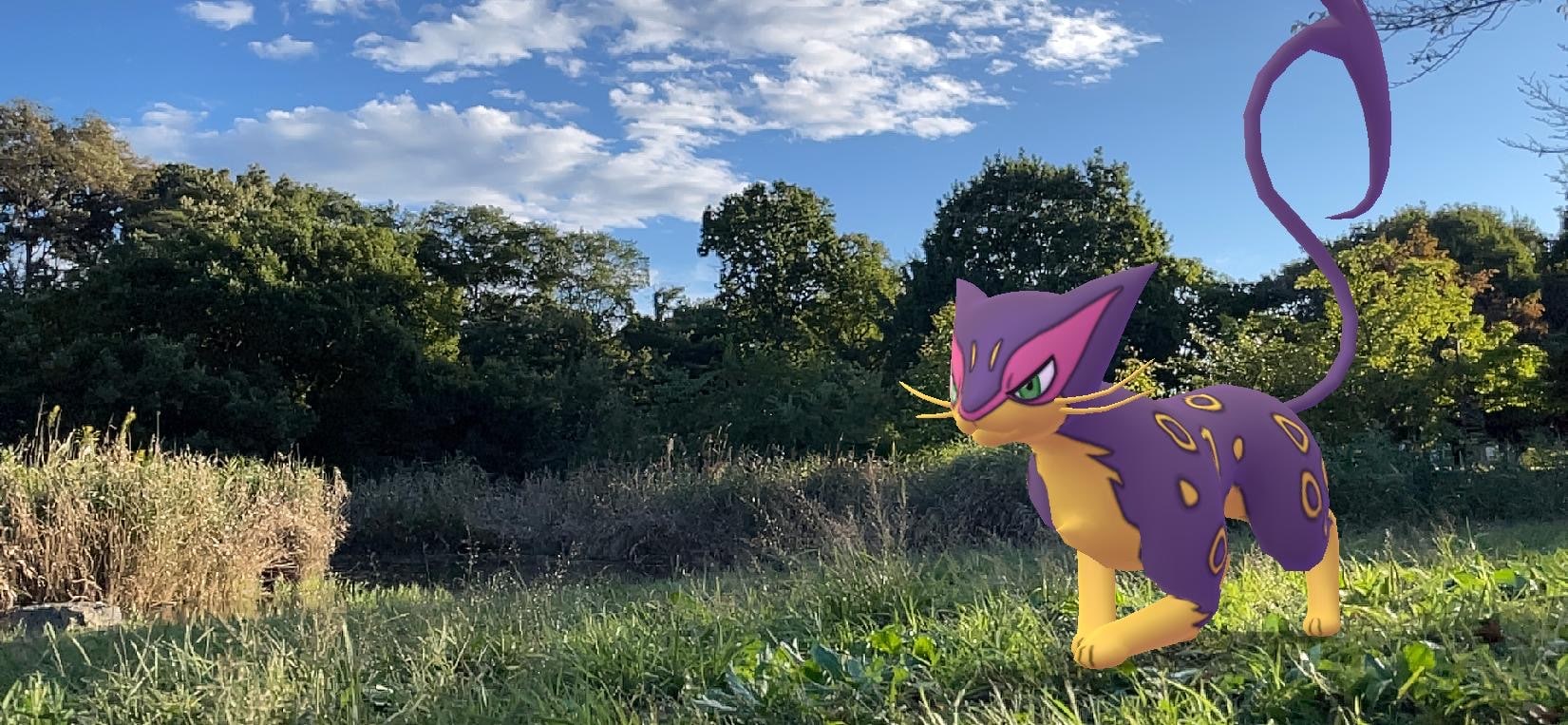 'Liepard on the hunt for prey'
'Pink Perl' by PokeHunter79, Ahmedabad, India.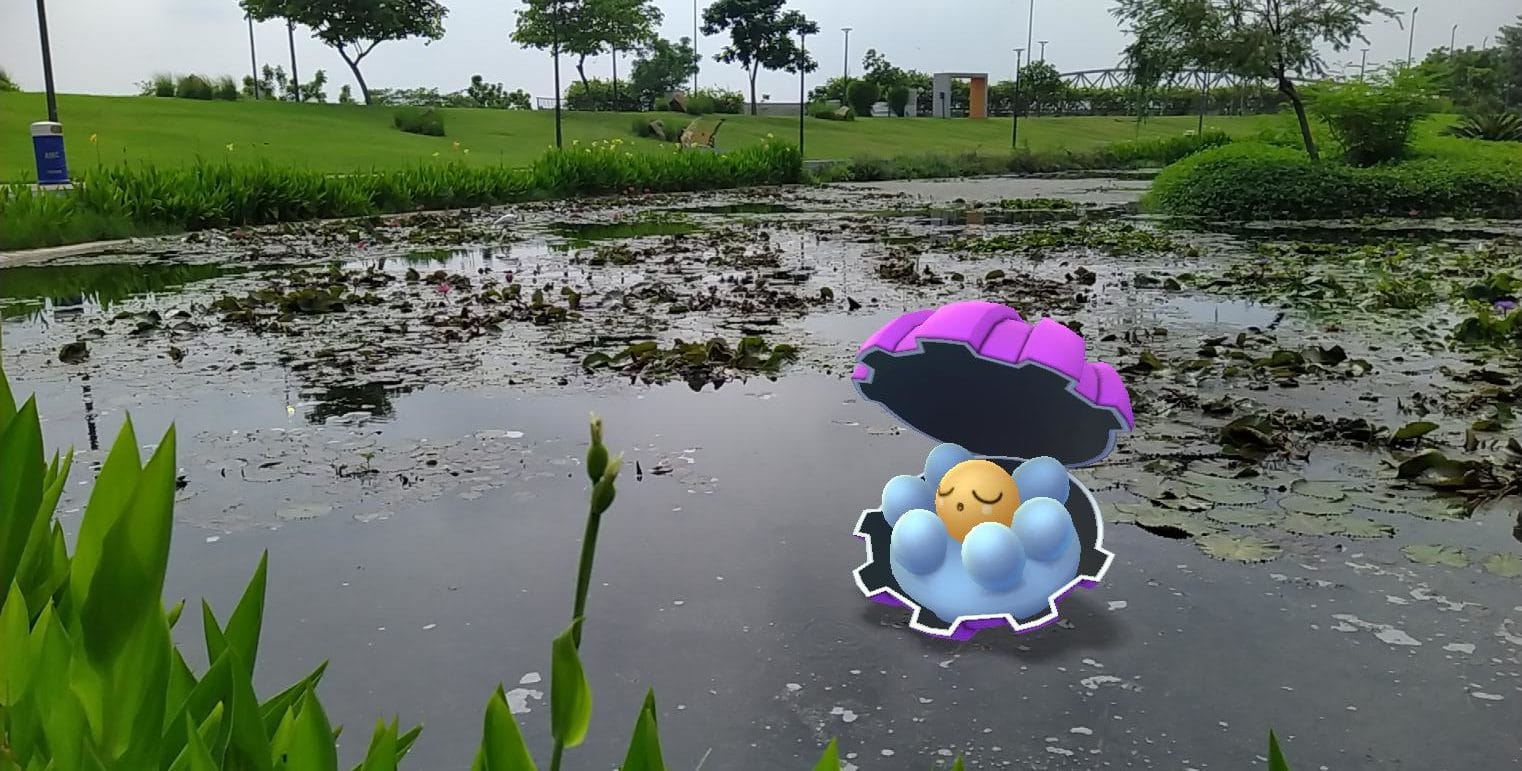 'This pink perl looks so beautiful to capture. So, did I. But, she seen like sad. Unfortunately!'
'Celebi on a leaf' by Rhanique, Leeuwarden, the Netherlands.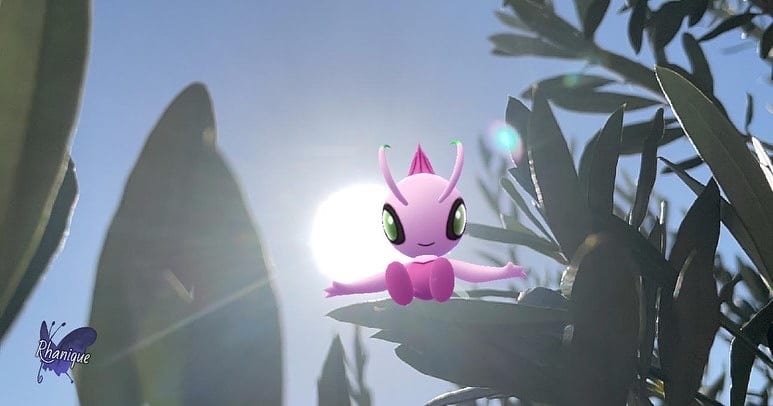 'I was taking snapshots of shiny Celebi as a tinymon. This pose came up a few times and it didn't make any sense mid-air. Then this shot came and it told a story of it own. 💕'
'Say cheese!' by Feresk, Sibulan, Negros Oriental, Philippines.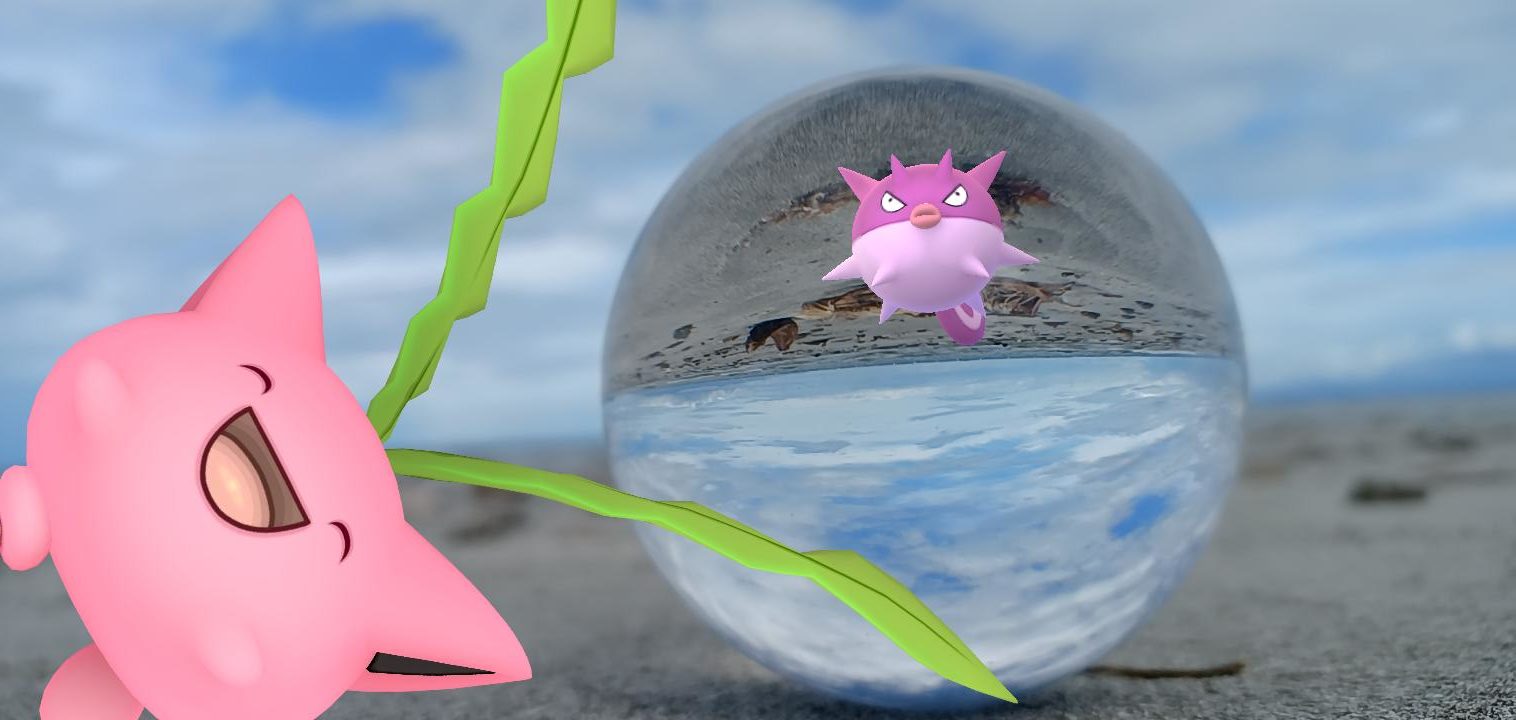 'They used a modified Bubble Beam to keep Qwilfish on the sand so they can take pictures.'
'Helix Praises' by mingosanch, Massachusetts, USA.
'Omastar isn't easily impressed, considering how many things it's seen throughout its many years on Earth. This mural of its ancestor, however, was so beautifully and realistically painted that even Omastar was moved. The illustration evoked memories of a simpler time—one before humans, and before most of Omastar's family went extinct.'
'Spring outfit' by nana15AR, Hiroshima City, Japan.
'Fashionable with a flower dress and ribbon.'
Edited Images
The below AR images have been edited or filtered in some way.
'Bug out' by ElKhan32, Essex, UK.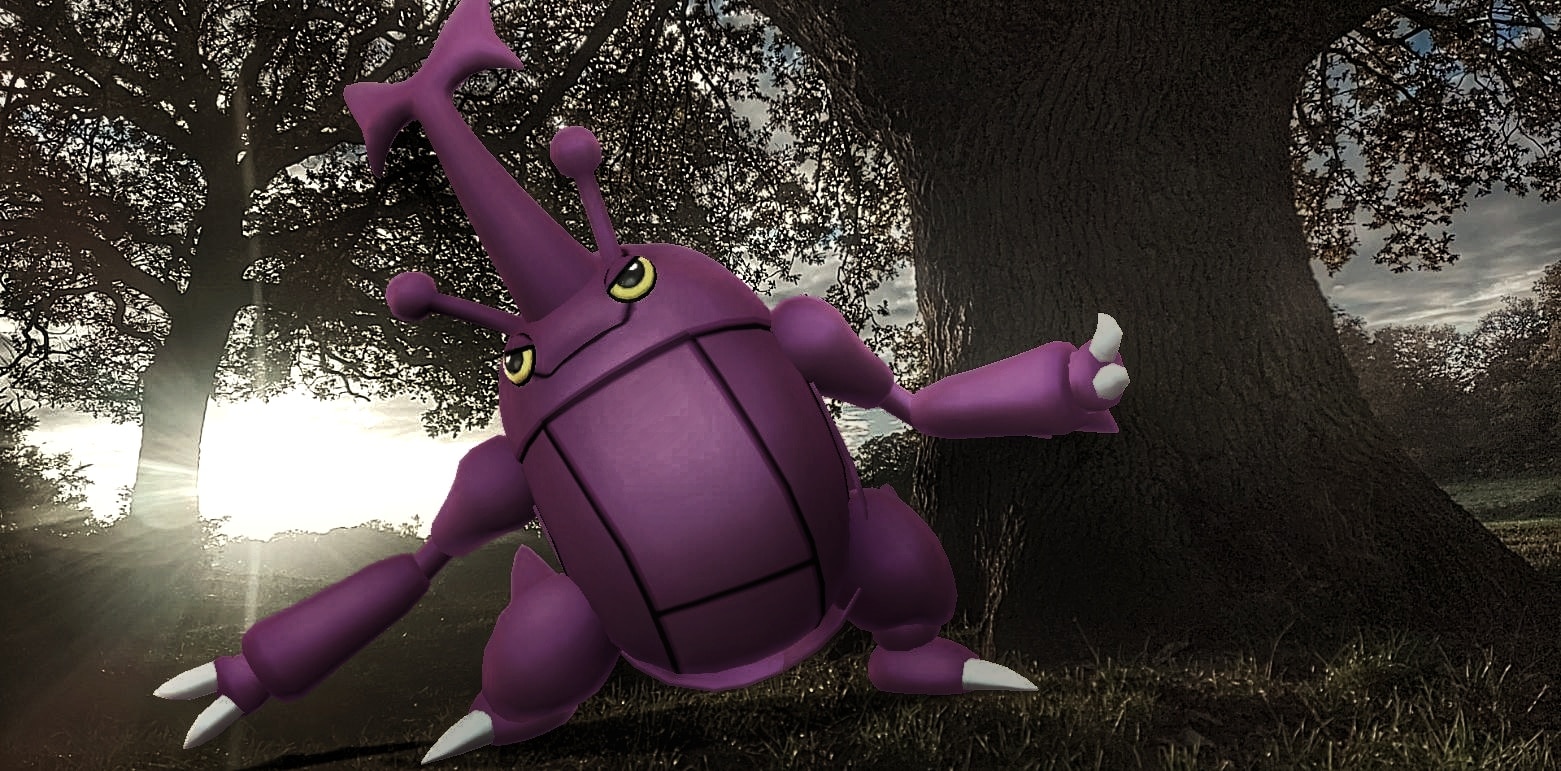 'Time to release the bugs! Swarms!'
'You Spin Me Right Round Baby, Right Round' by Hex_Manifesto, Charlotte, NC.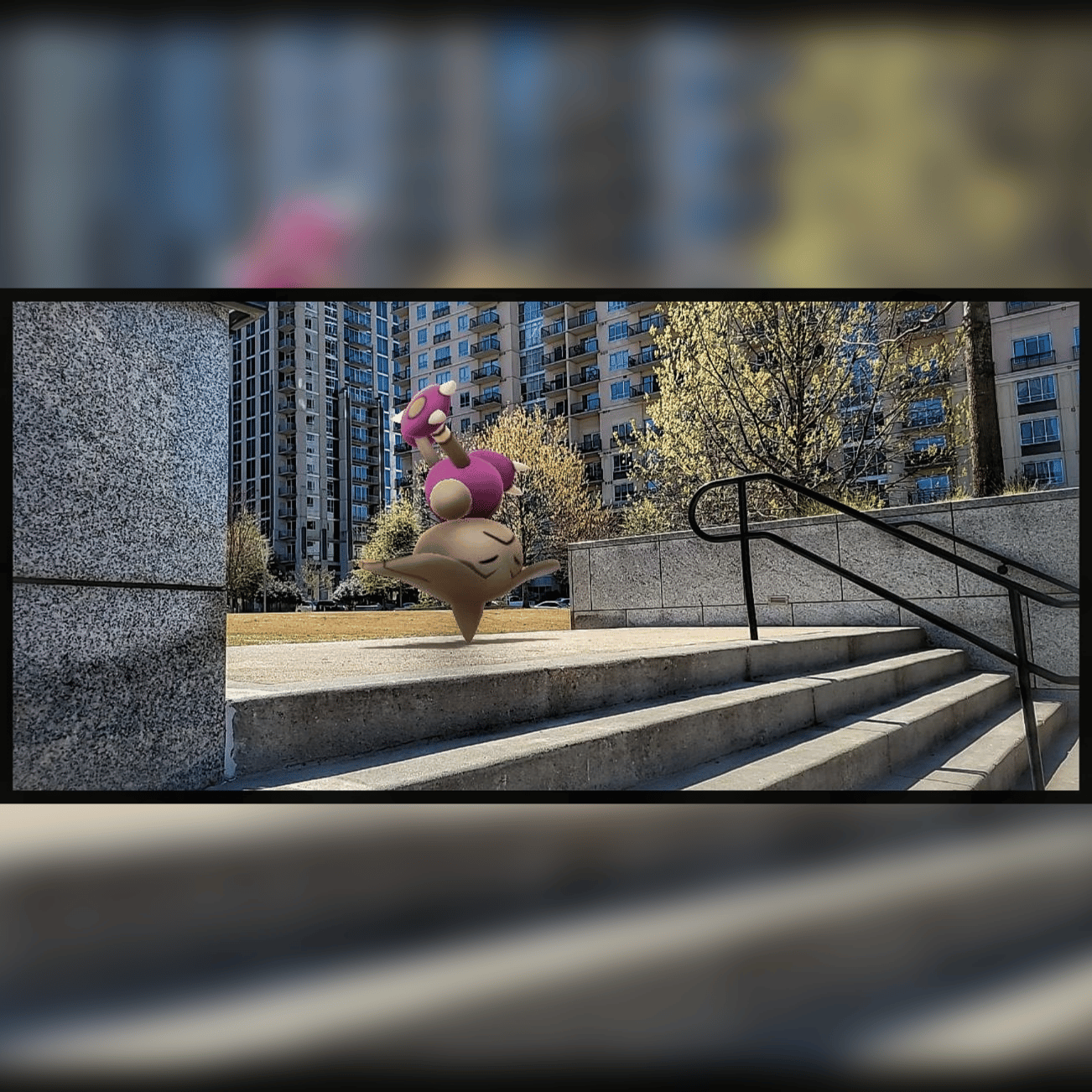 'Spring is finally starting to peep out from the cold and hitmontop couldn't wait to go breakdancing at the park in the city. '
'"Slowpoke, Look Out!"' by Chris J. Faria, Dartmouth, MA, USA.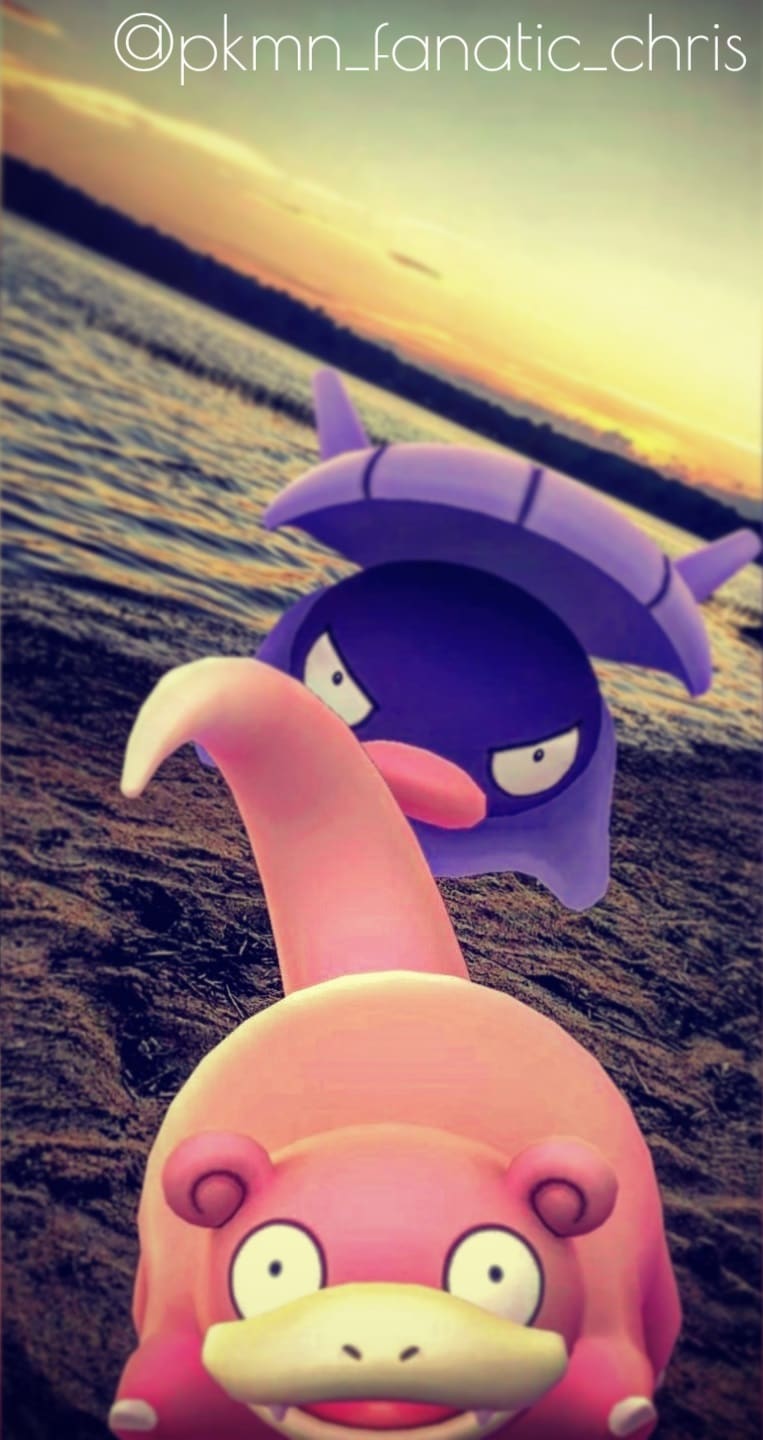 'Shellder aims for Slowpoke's tail and is about to make the two of them become a Slowbro in mere moments!'
'Leading the PokemonGo trainer army from the front!!' by Lonerider0009, Telangana/ Hydrerabad and India.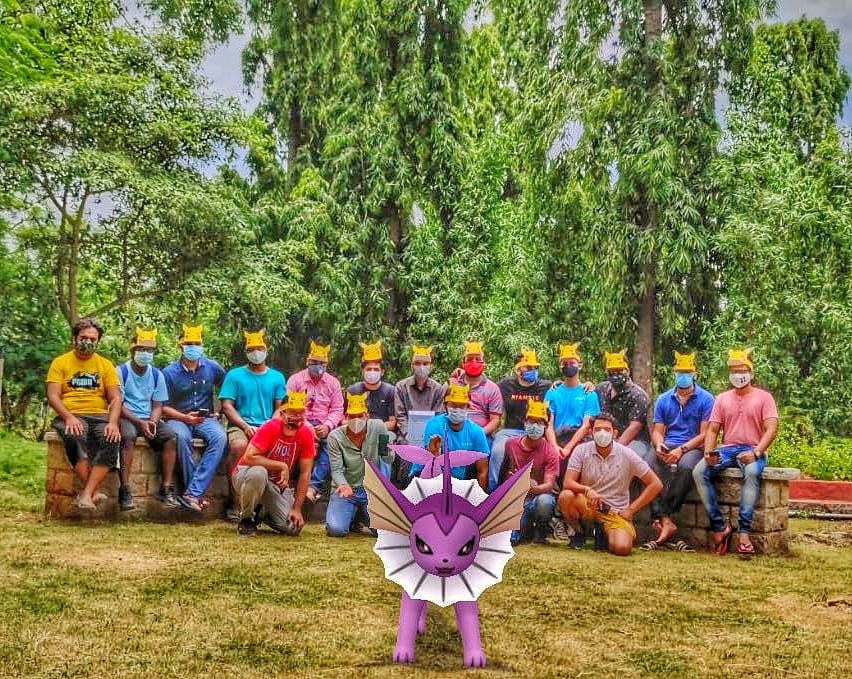 'Big turnout after covid relaxations 1st CD meet-up in 2 years!! Thanks Niantic for the goodies'
'Archway Guardian' by Azzergal, Rivington Pike, UK.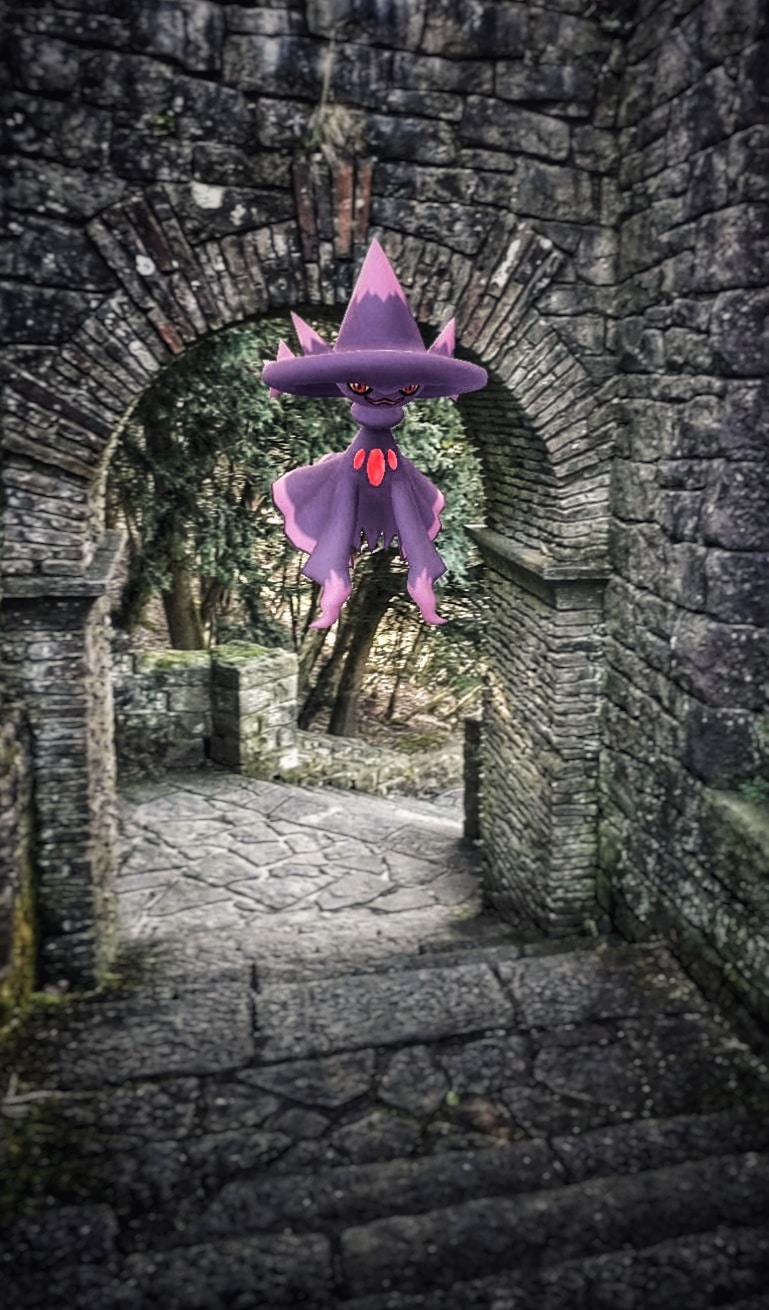 'This photo has a special place in my heart. It is the photo I took moments before getting engaged to my long term partner. I'd been finding less inspiration for photos recently so wanted to try somewhere different so my partner suggested we head somewhere new. Unknown to me there was another reason and after I had finished taking this he popped the question. I of course said yes! '
Editors note – What a beautiful story! Congratulations!
'Butterfree Blossoms' by Azzergal, Manchester, UK.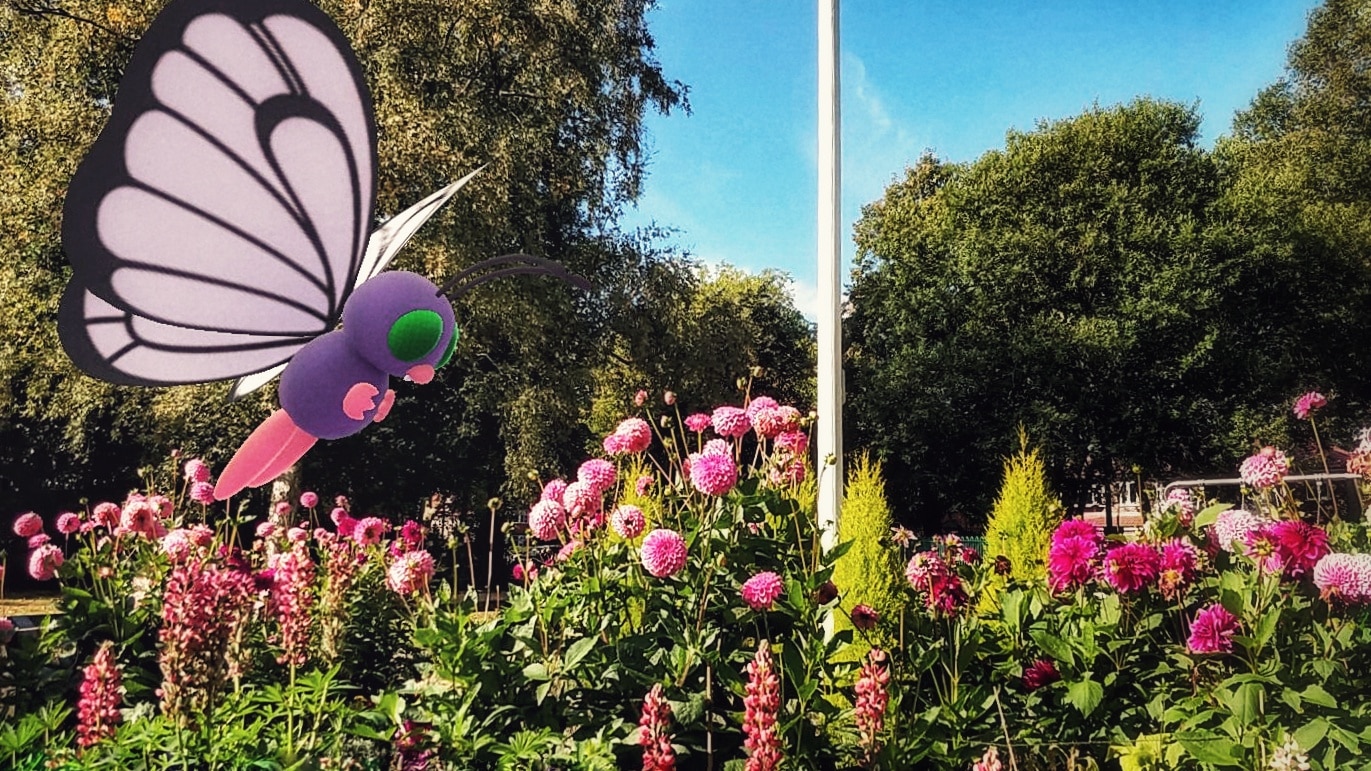 'This little Butterfree looked very spoiled for choice with the lovely flowers in the park '
'Ekans model' by CharlieNebulus, Funchal, Madeira, Portugal.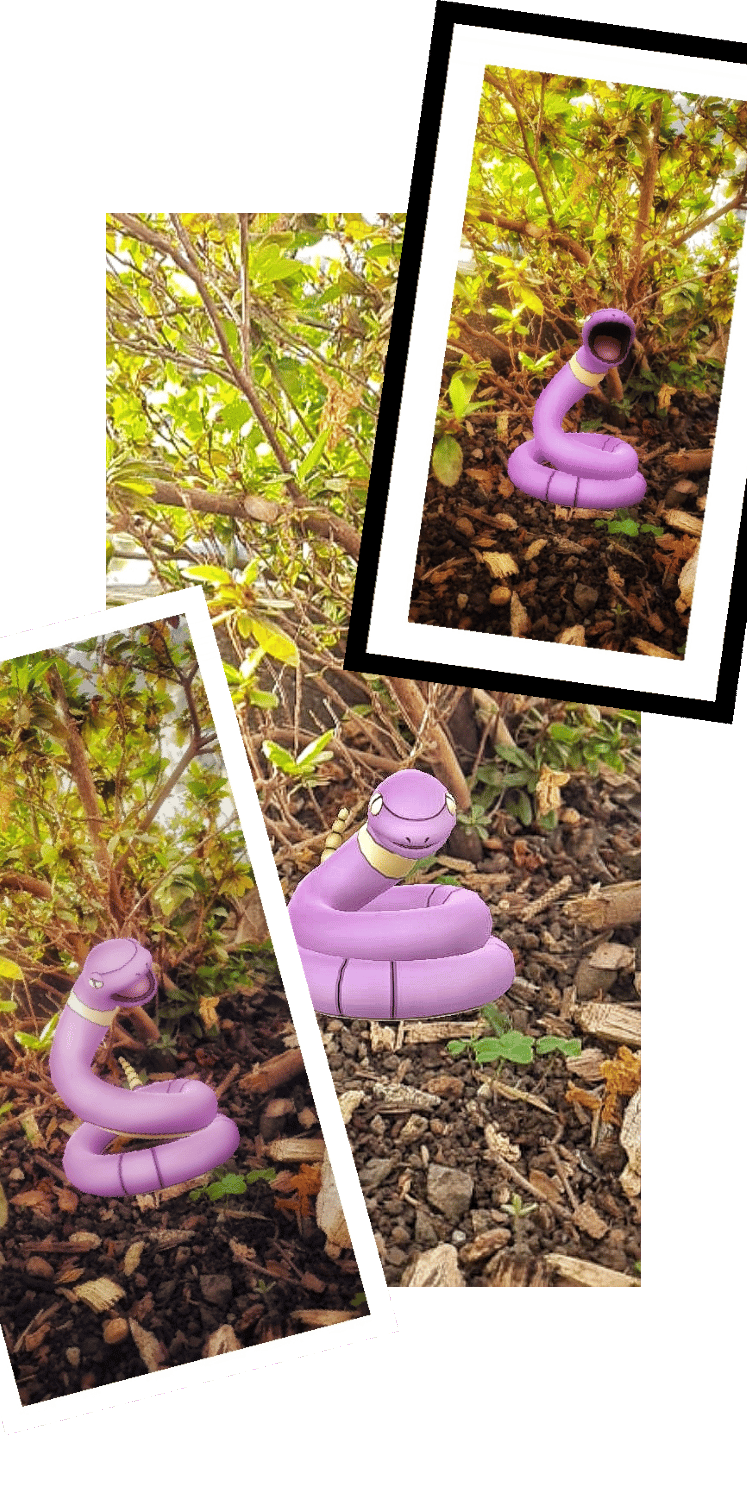 'What will be the best pose?'
'Do you feel the power?' by ElKhan32, Essex, UK.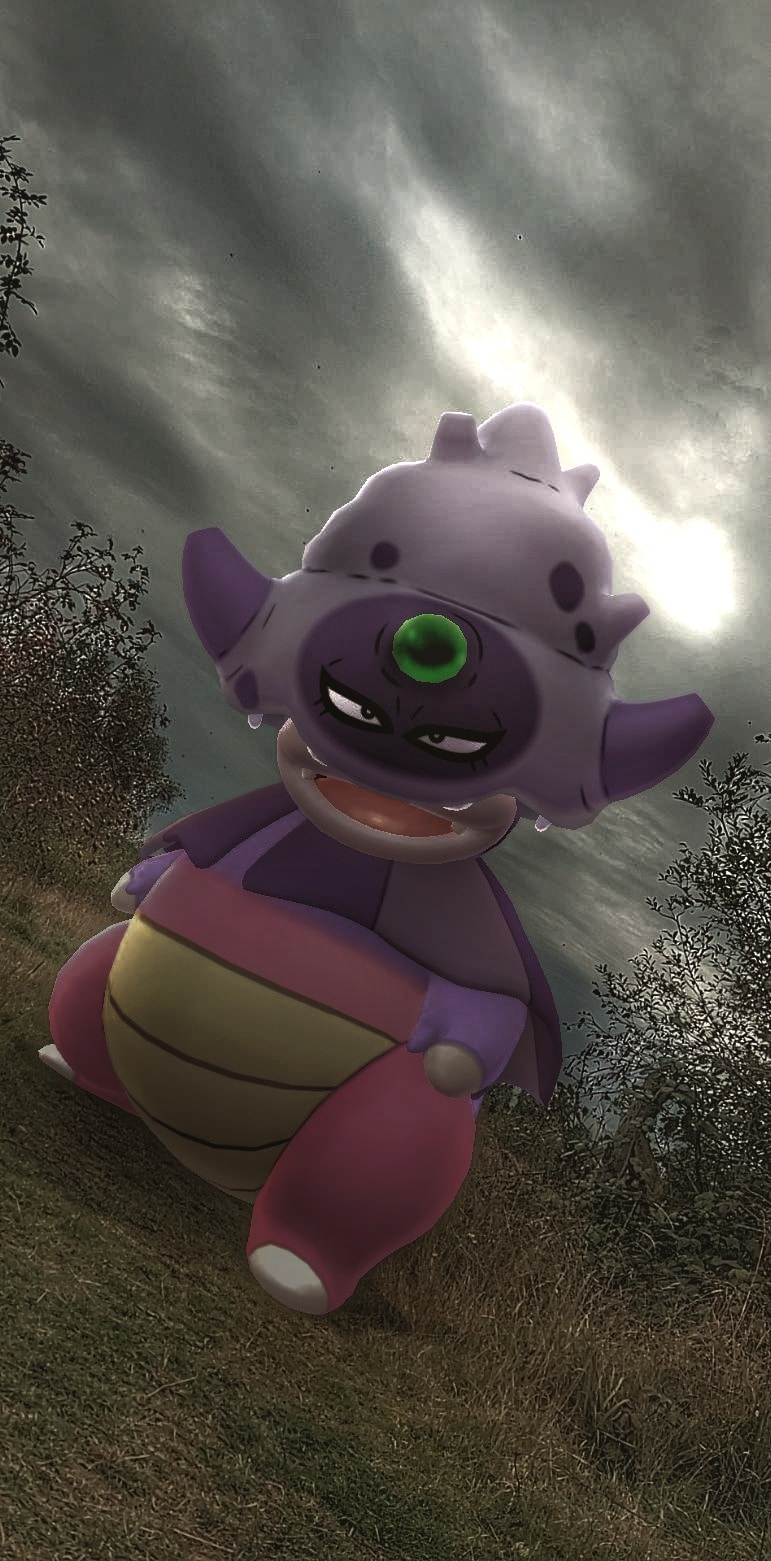 'Unleash the power of the mind, twist the reality, bend the mind.'
'Let's go shopping!' by Johnysntpogopics, Lisbon, Portugal.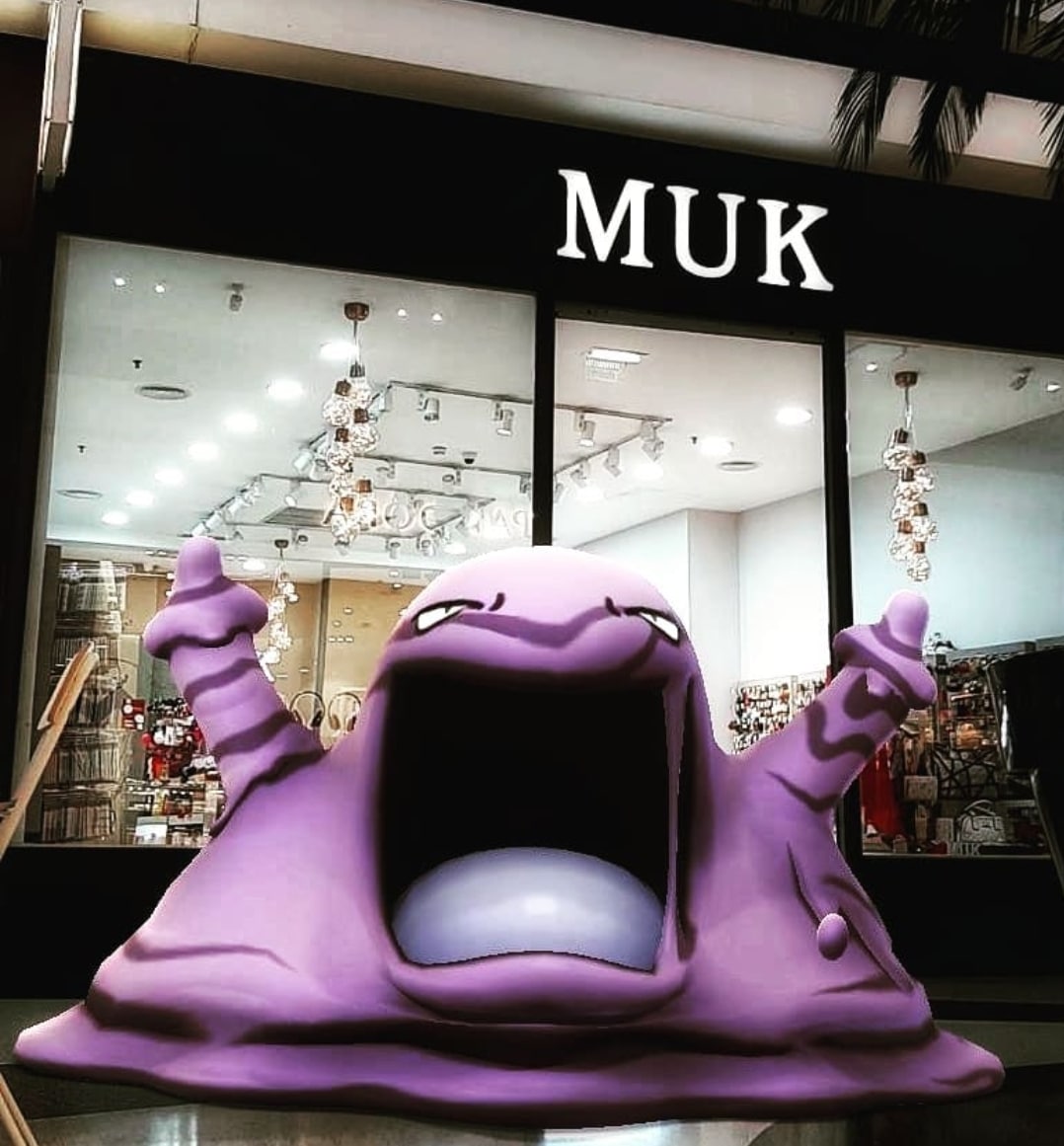 'Looks like this store decided to go all out in marketing. How can you pass out on this store?'
'The Eye of the Sea' by ANTZ1223, Big Sur, California, United States.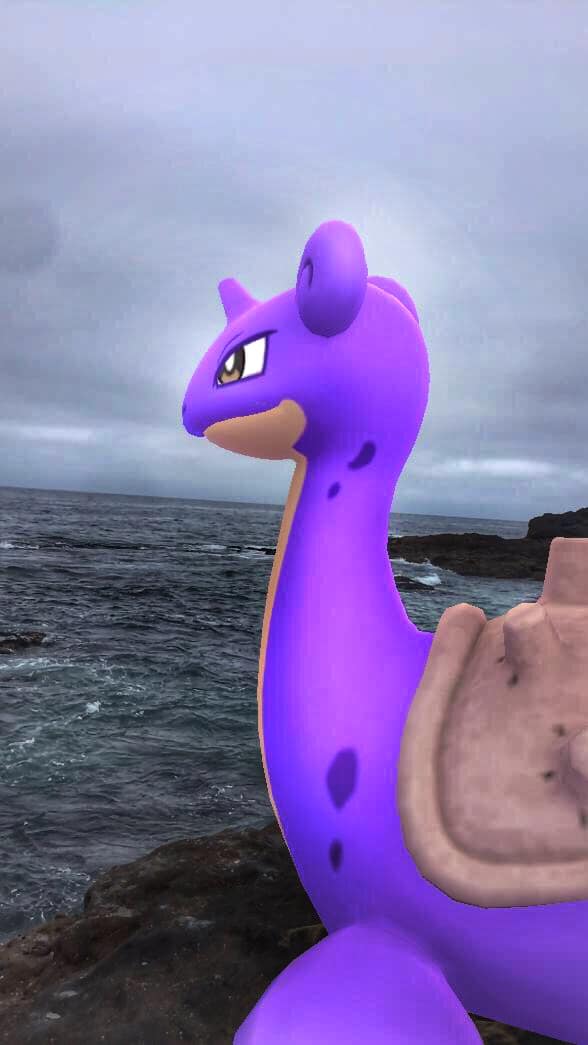 'Lapras overlooks the infinitely vast sea she calls home. It's a stormy night, but the weather doesn't bother her nearly as much as the loneliness she feels from being the only Lapras in sight. Violent waves crash upon the rocks as magikarp get hurled out of water and onto the shore. Lapras will soon have to depart on a treacherous journey to surf across the pacific in search of her kind, although she fears her efforts to find other lapras will be in vain. However, this Lapras is determined to escape from her prison of solitude and will travel as far as it takes to find a friend.'
'"Walking In The Woods, Coming To A Dead End And Seeing *This*"' by Chris J. Faria, Amherst, MA, USA.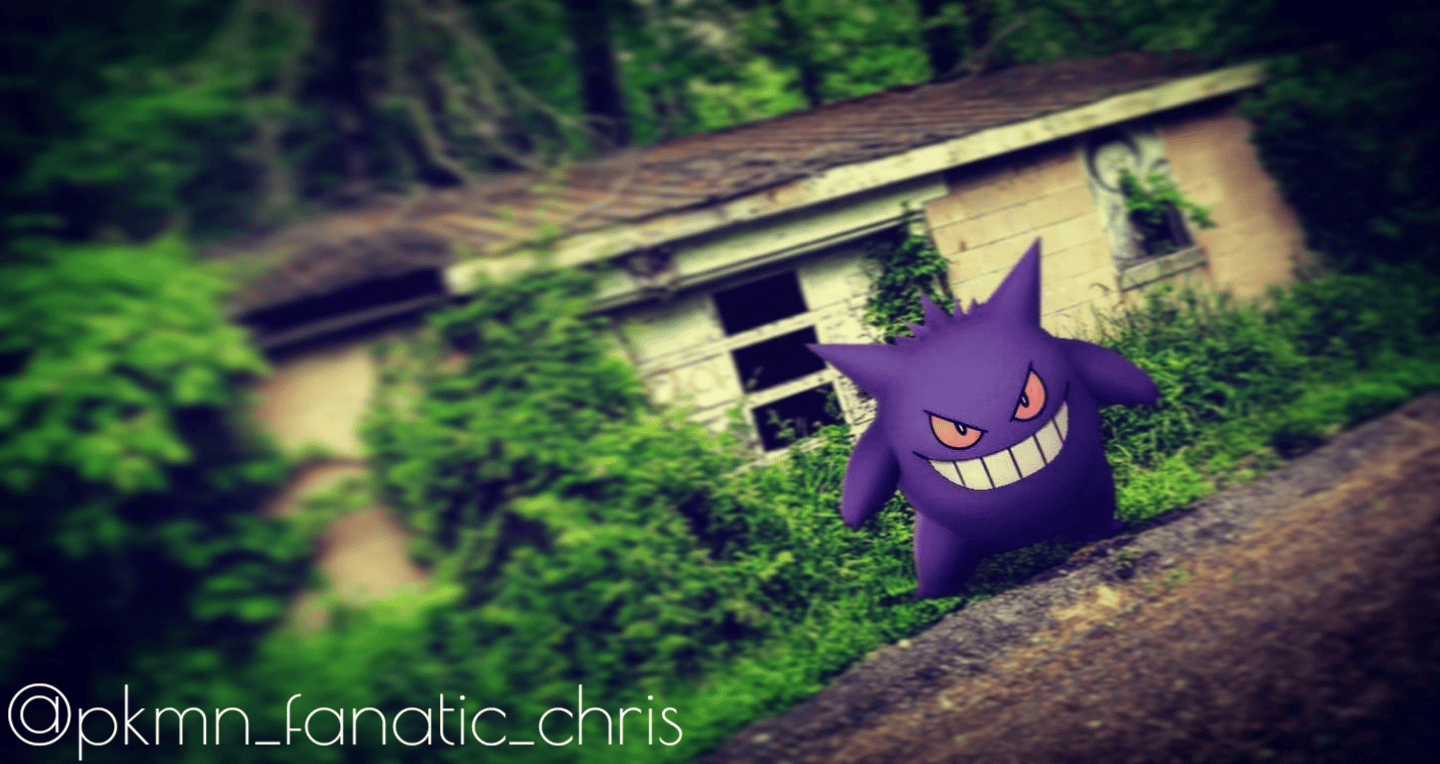 'Gengar emerges from the darkness in that abandoned house to steal the life of the one who has become lost in the mountains!'
AR Masters
The below images are taken by our AR Masters.
'Candy shop' by Ash Ketzchup, Paris, France.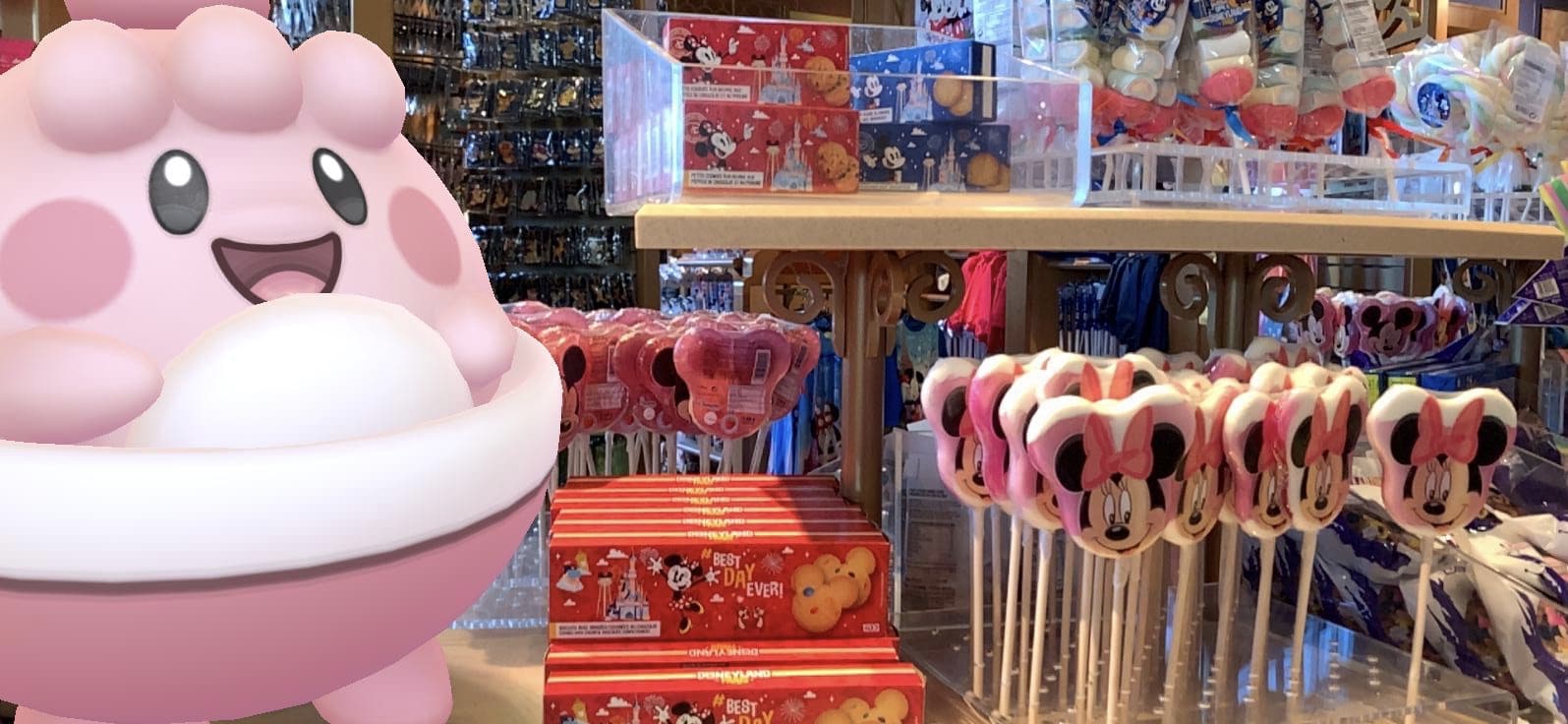 'Happiny is ready to eat all those candy!'
'Celebi in the fairy glen' by Pokegramstm, Isle of Skye.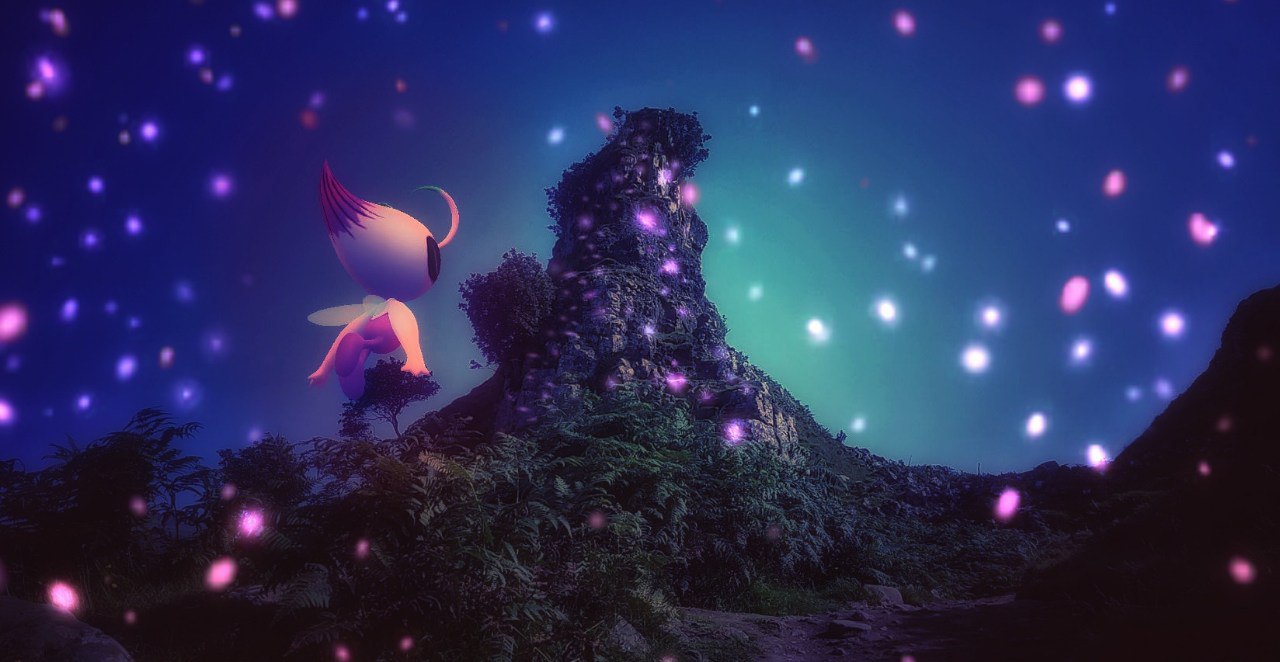 'At night Celebi's magic awakens the forest and illuminates the foliage.'
'New Life' by kittypokemonsalot, Grimsby, UK.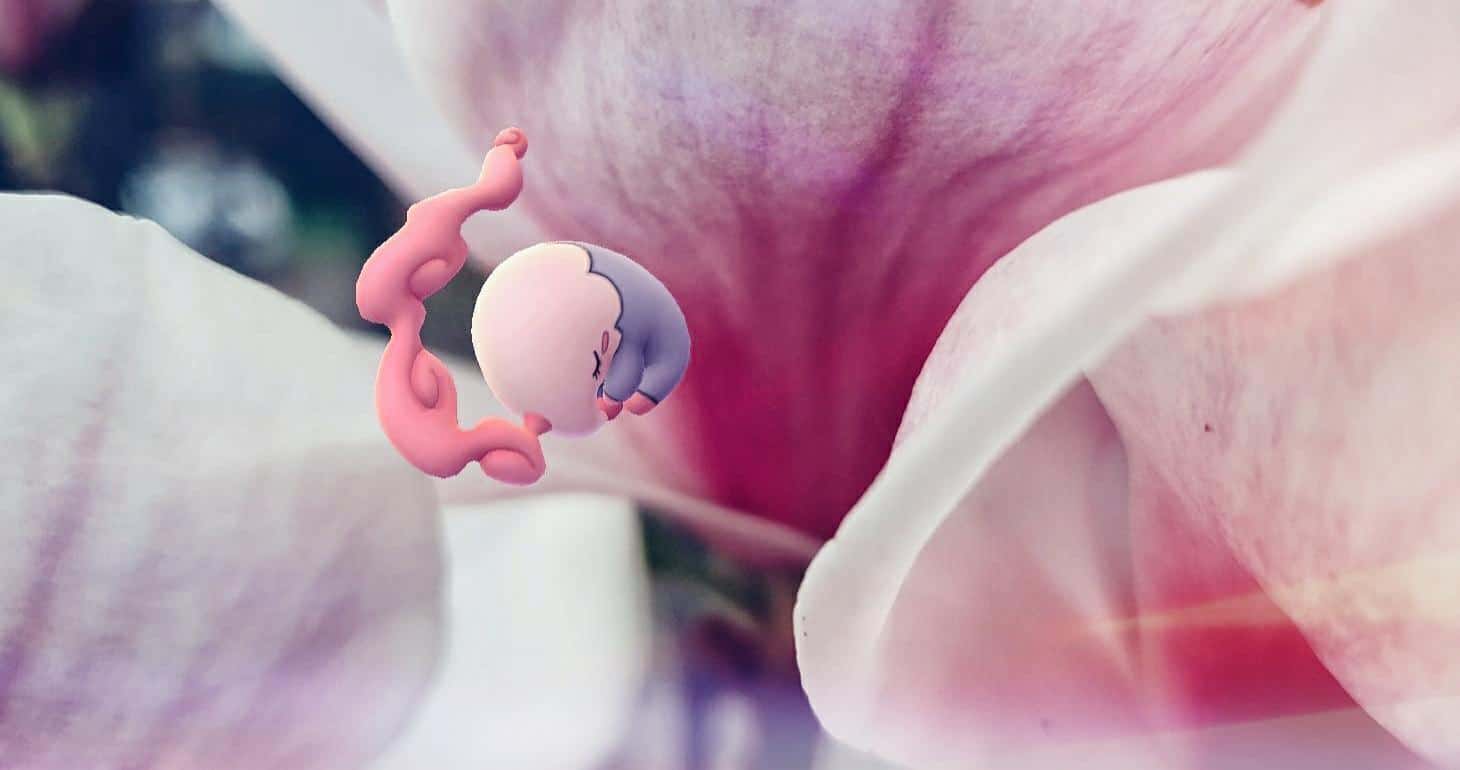 'Musharna looks like such a peaceful lovely Pokémon, but the reality is, it's Pokédex entry from Sword is pretty horrifying, 'When dark mists emanate from its body, don't get too near. If you do, your nightmares will become reality.' I wish it had more animations in GO, it looks so different awake!.'
Next Submission Theme
For our next feature, we want to see your best photos of Pokémon with a Grass typing. Dual types are more than welcome, as long as one of their types is Grass. Submit by 25th April to be considered, full rules at the submission link here. We can't wait to see what you come up with!