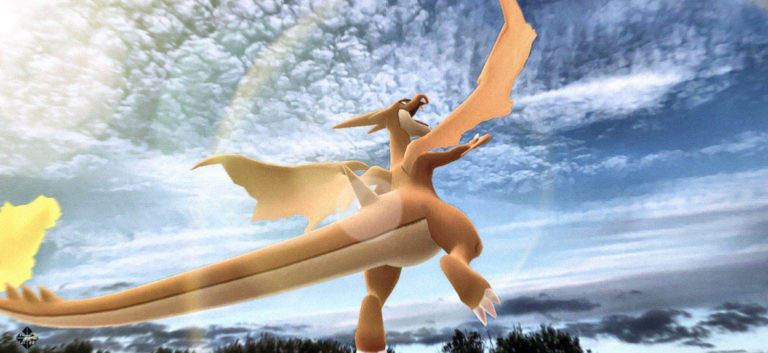 After a flurry of beautiful 'Blue' themed images in November, this month we asked the AR community to submit images of starter Pokémon, at any stage of the evolution line! With Pokémon to chose from Kanto, Johto, Hoenn, Sinnoh, Unova, and now Kalos, we were excited to see which starters people would pick and how they would document them.
Unedited Images
The below AR images have not been edited in any way.
'Favorite starter😍' by Shifancool17, India.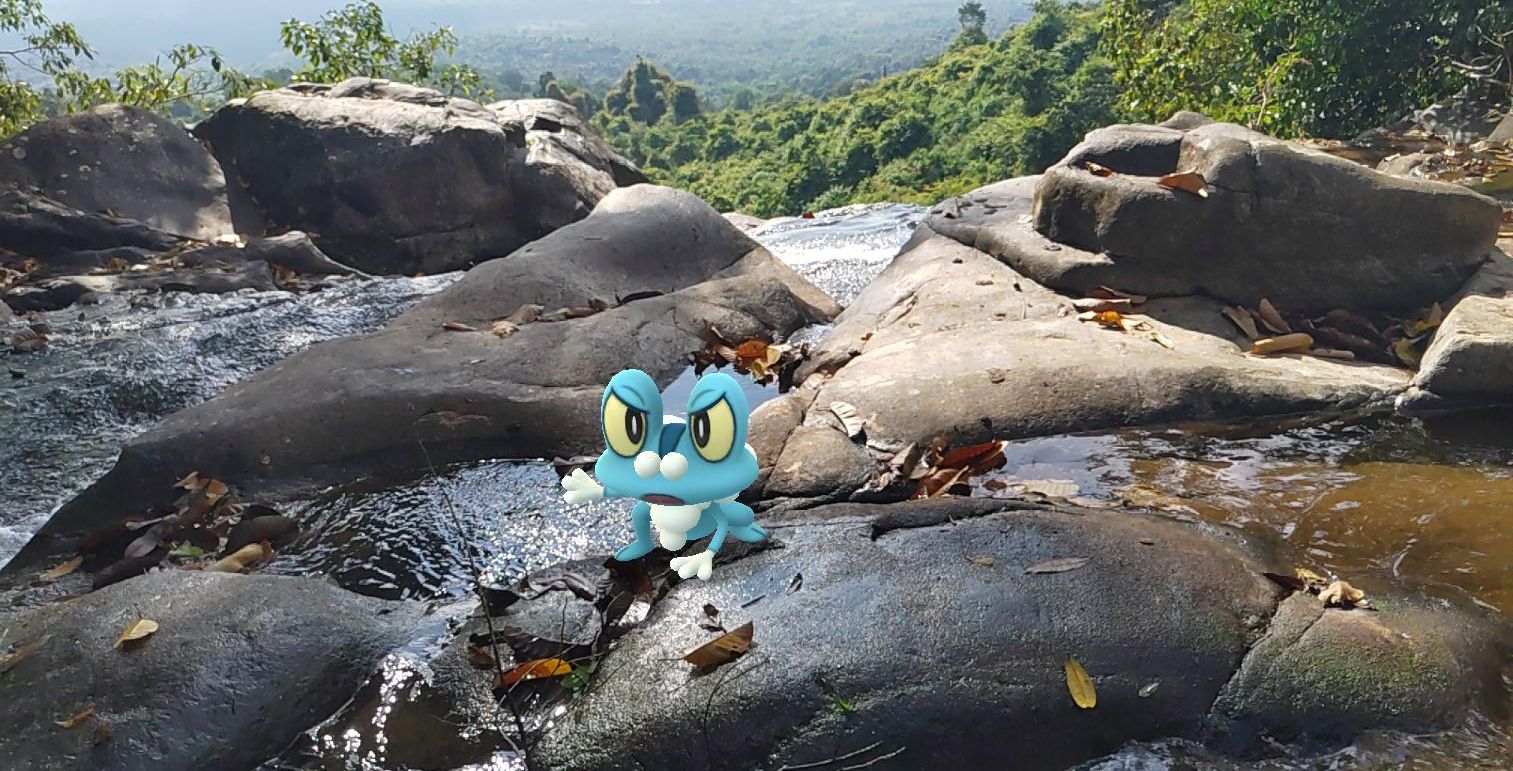 'After this quarantine , our family went for a road trip and we met with beautiful Nature and I took some pictures of my favourite buddy'
'stroll' by POKEnty, Japan Fukuoka.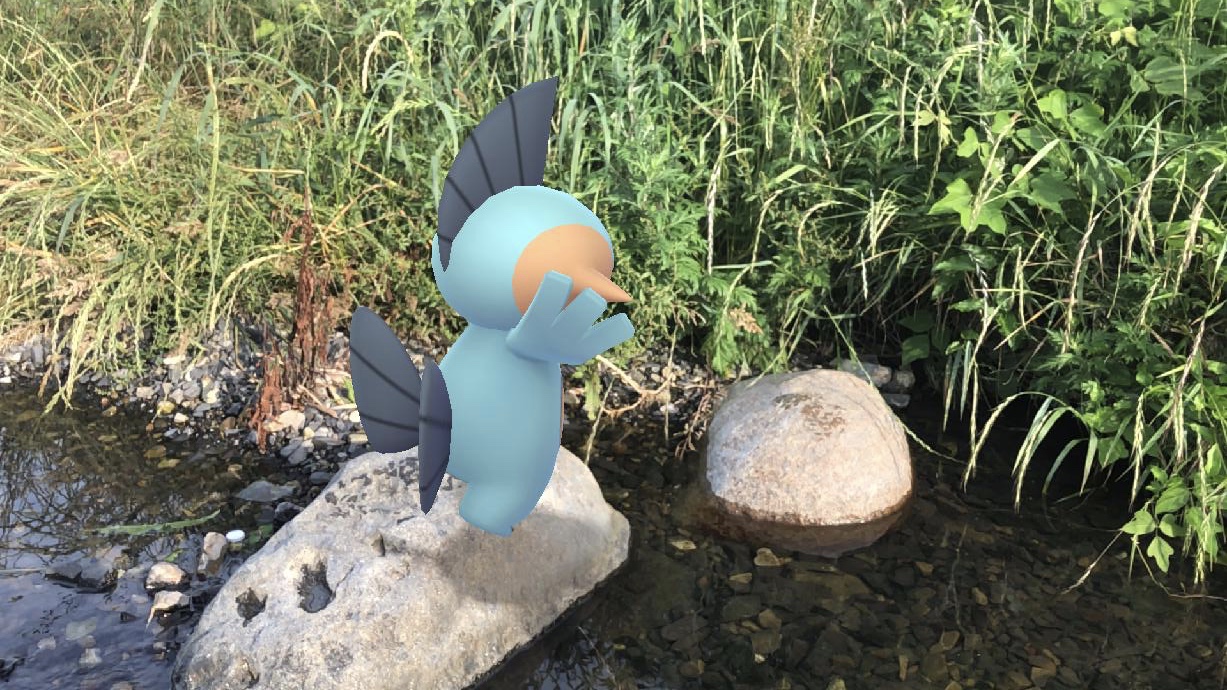 'I took a picture looking for the right stone in the river. It's like walking carefully so that Marshtomp doesn't fall into the river.'
'Ancient Dragons' by Xertrec, Esparreguera, Catalonia, Spain.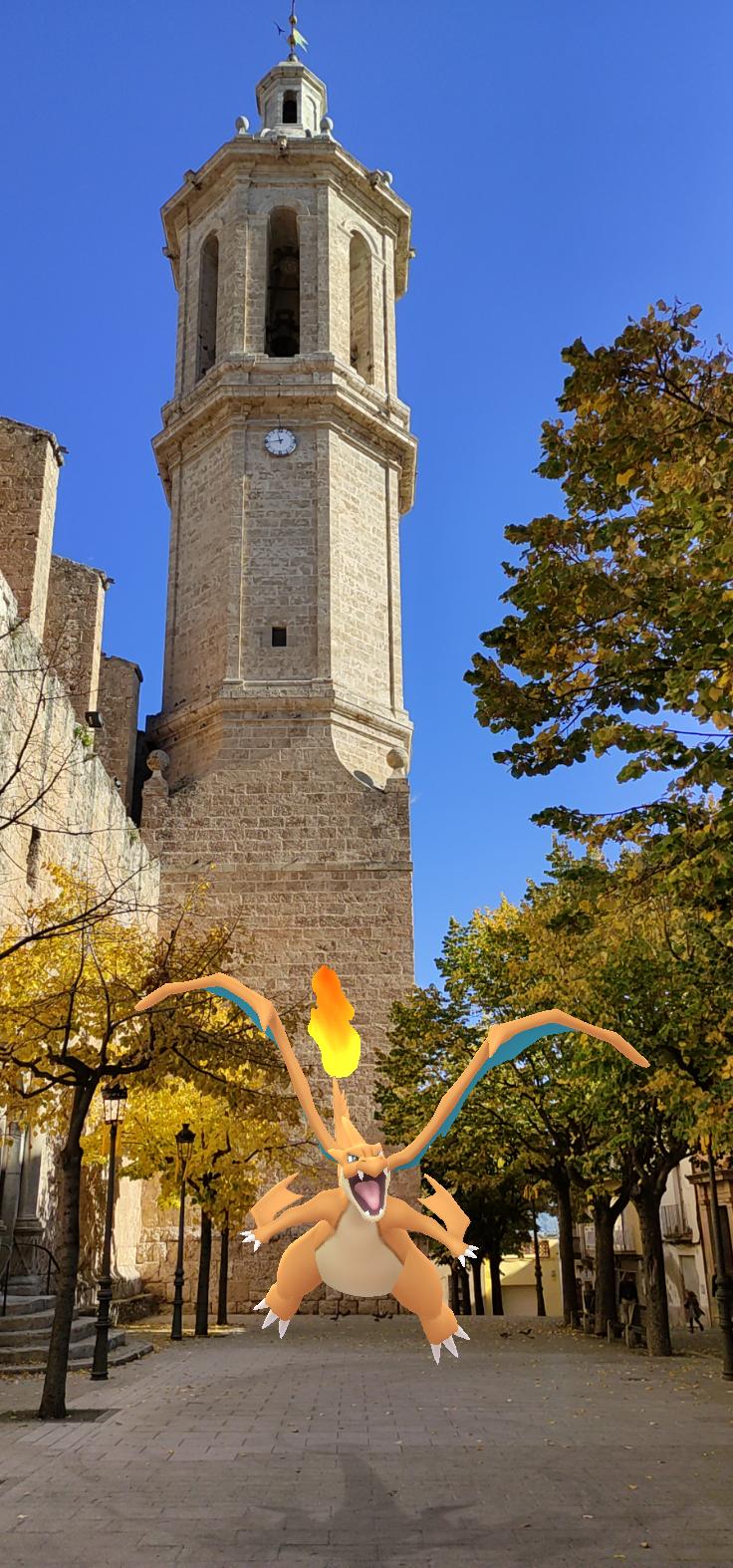 'In this old church, they used to do rituals of protection from dragons, but because of this pandemic the old masters of the church stopped visiting it and the dragons began to reappear.'
Froakie by willowthew1sp, England, UK.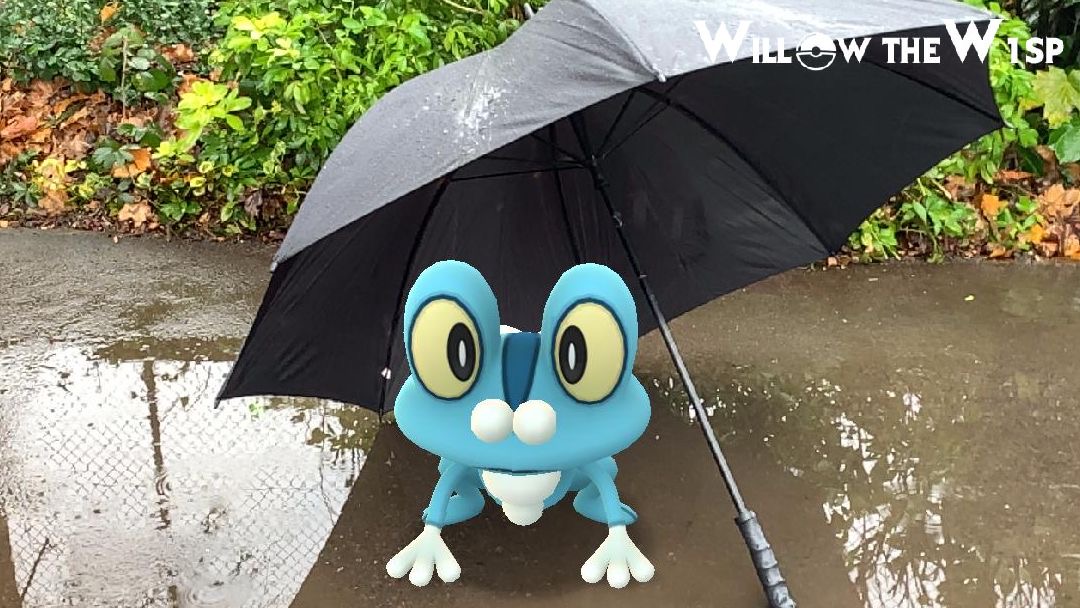 'This is my little buddy Froakie. He couldn't wait to get out in the rain and splash in some puddles. problem was he started sneezing because of the cold weather so i gave him a umbrella to shelter him for a while.. its ok though, he's now back at home eating way too many poffins'
Blastoise by AshEch0, Virginia, USA.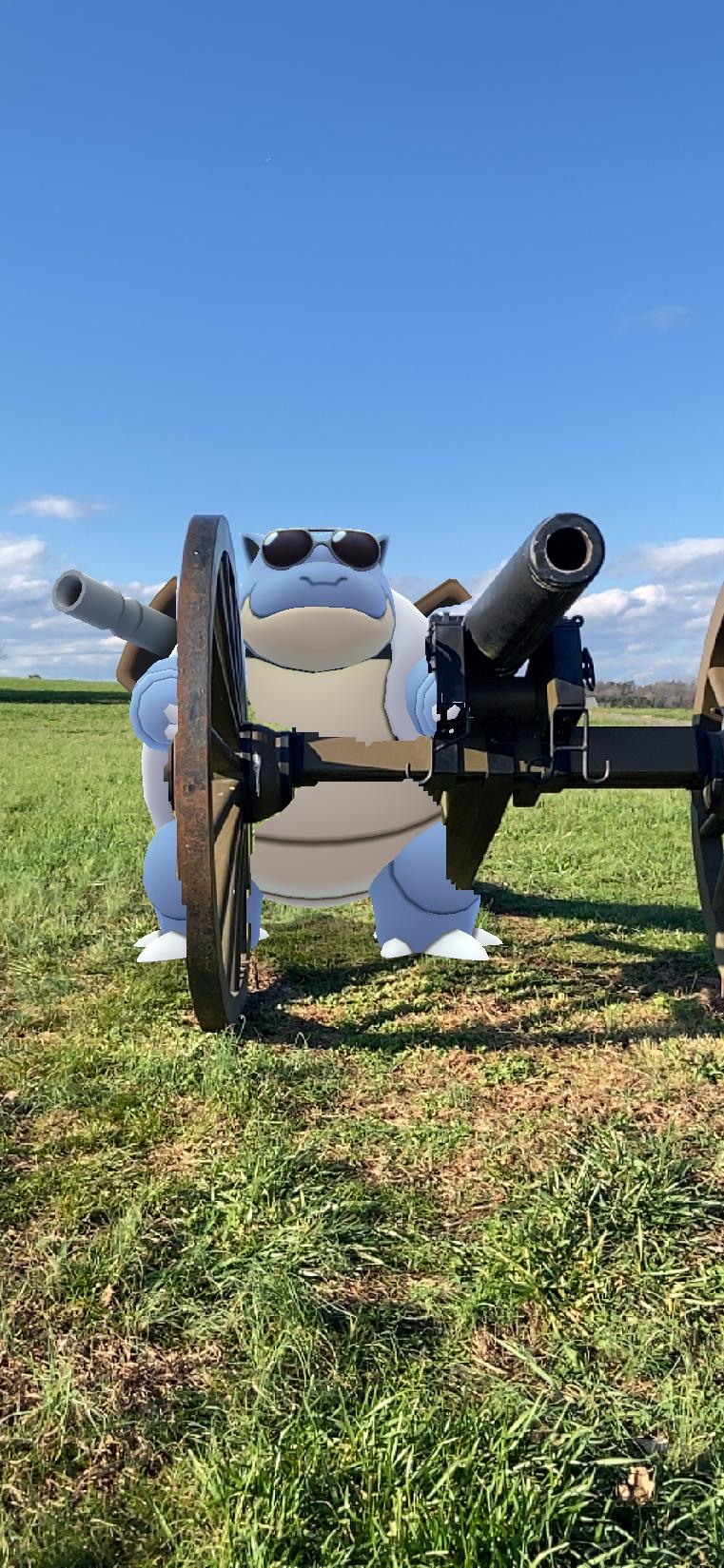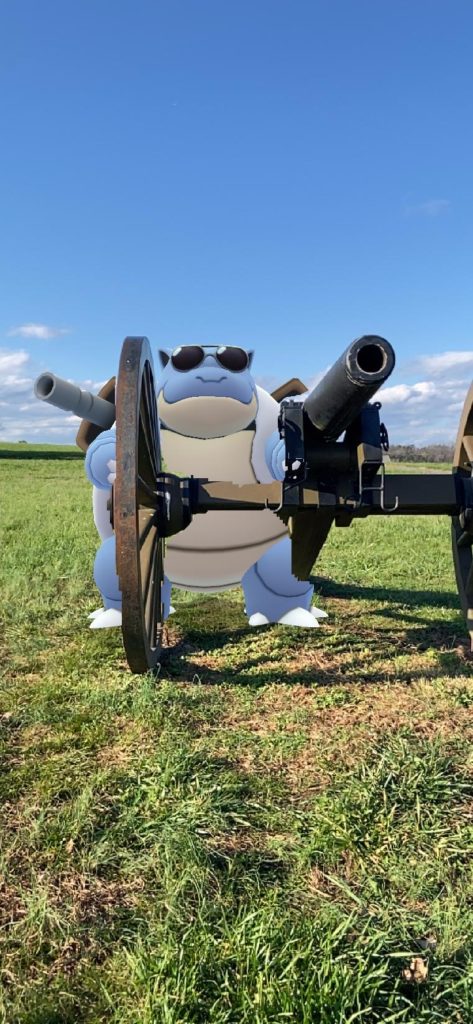 'Was at a local battlefield. There was a cannon. Blastoise has cannons on him. Decided to see if I could get a photo with him positioned behind the cannon. It worked for the most part.'
'Playful Chimchar' by Kawsar Oras, Bangaladesh.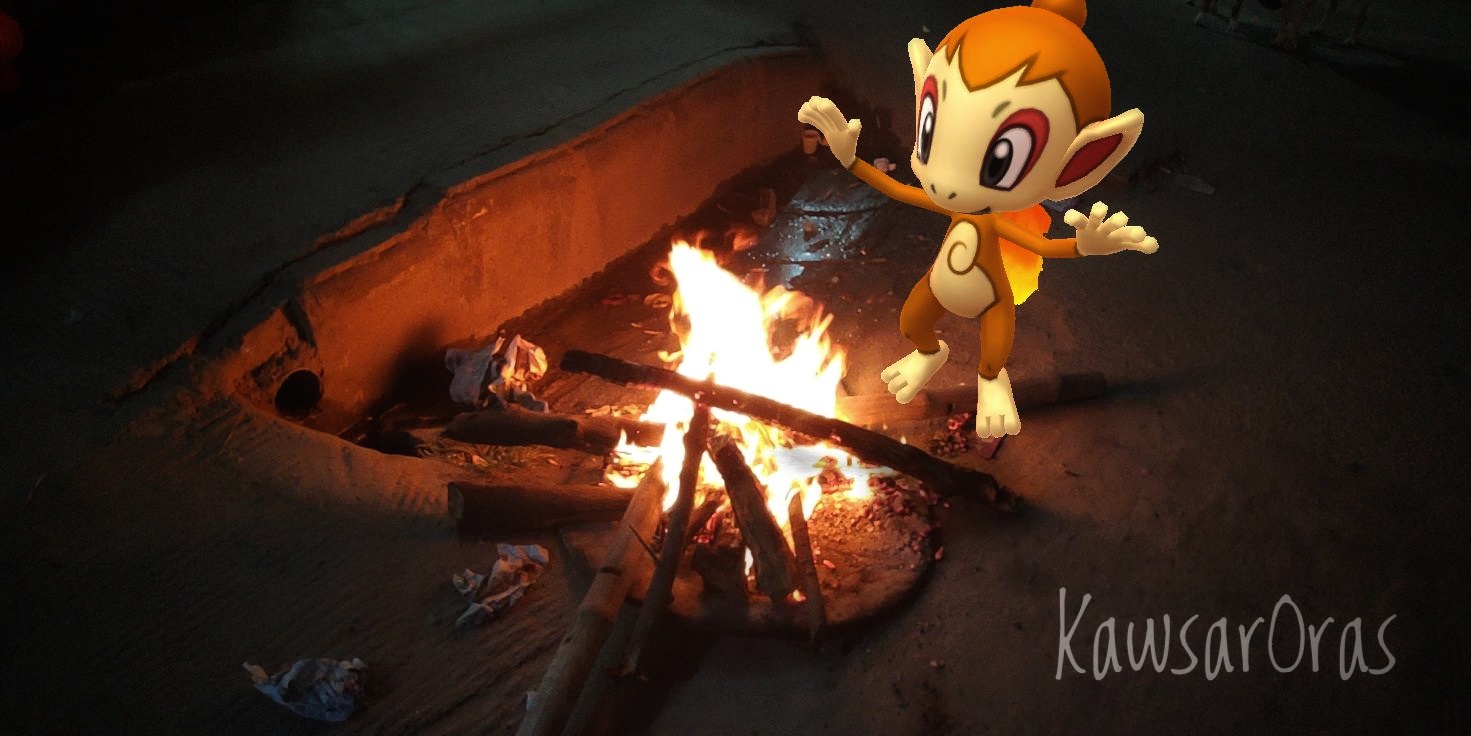 'I was having trouble lighting up the camp fire but my little Chimi Helped me and became really happy and we had a warm cozy time beside the camp fire .'
'ニッコリ笑って' by ずんだオレ, 南沢緑地.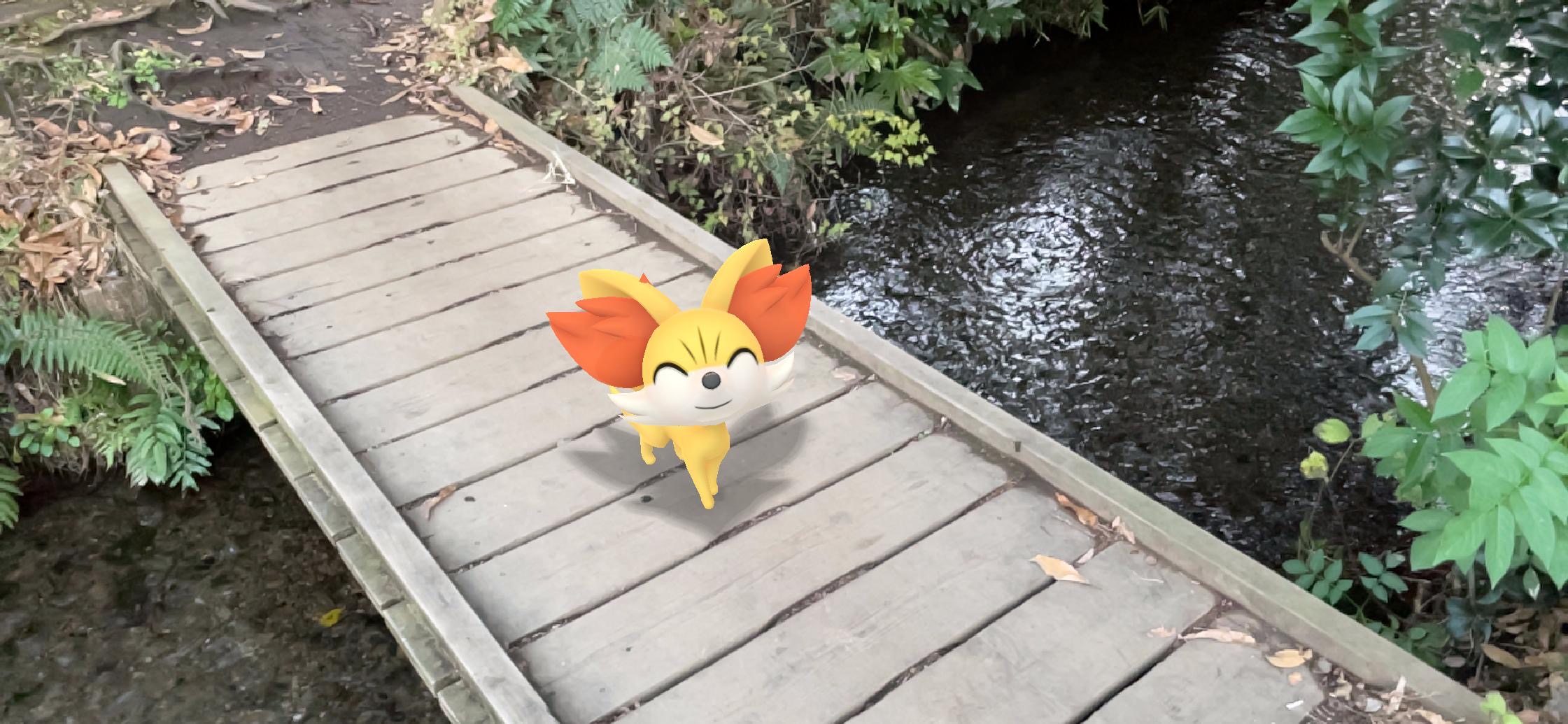 '橋を渡ってるフォッコを撮影している風景'
'Chimchar and the monkey' by Rhanique, Leeuwarden, the Netherlands.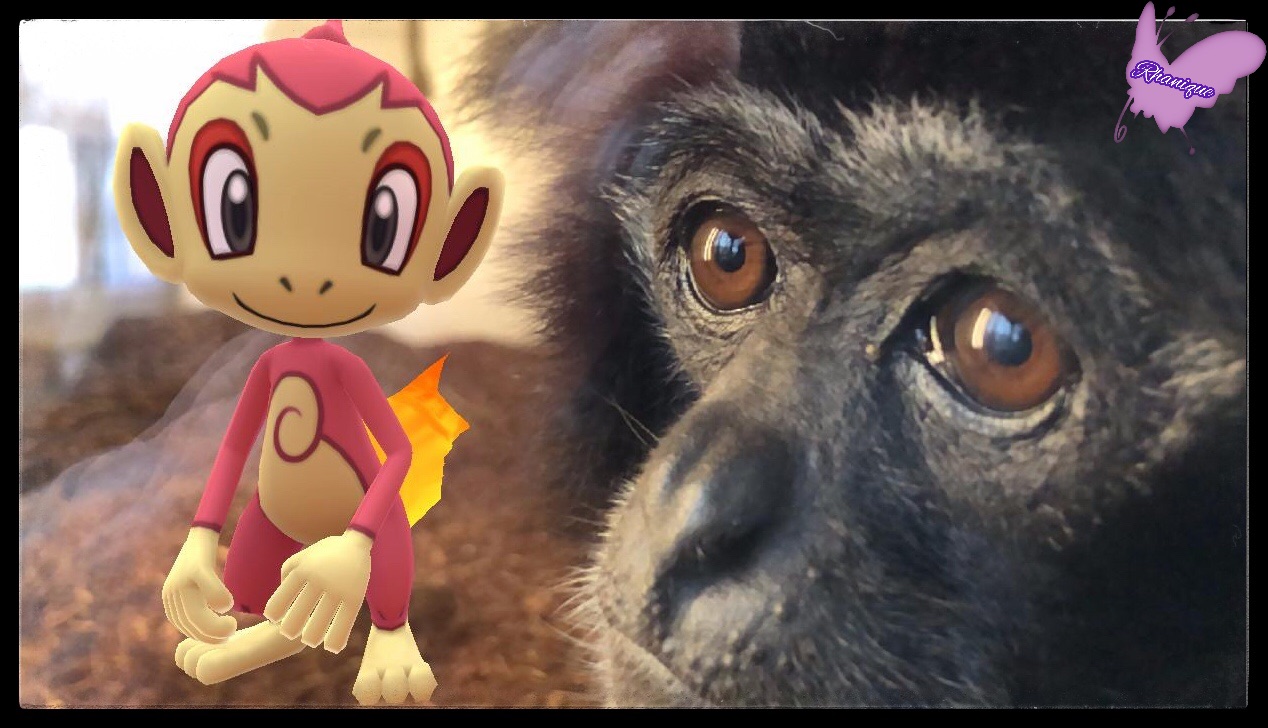 'When I saw the theme for this month's AR-feature, I knew I had to try to take another ARphoto at Aquazoo Friesland with Chimchar. I've taken many photos with Chimchar and the monkeys there, but they always seem to fail slightly. As in: you can never recognize the monkeys in the background; they become blurs in the photo. I was so happy that I was able to take this shot even though you can see a bit of ugly reflection in the glass. It was bad and cold weather and all the monkeys were in their shelters, where they can be seen through the glass windows. This particular monkey was curious and came closer to us, as if he was asking for attention. He wasn't bothered by my phone being so close to him. Thank you, little monkey, for finally being in a picture with Chimchar!'
'a flower petal that cuts through the darkness' by POkenty, Japan Fukuoka.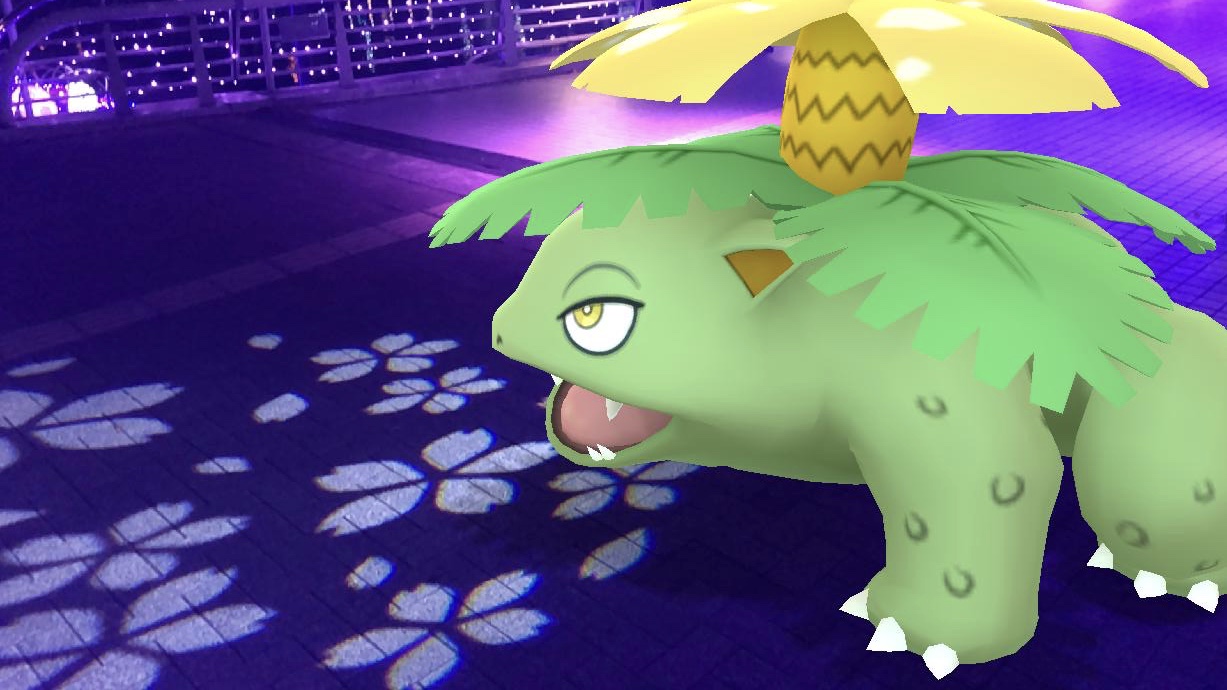 'I took this picture at the illumination site. Flower petals cut through the darkness.'
'まったり中‥' by ずんだオレ, 南沢緑地.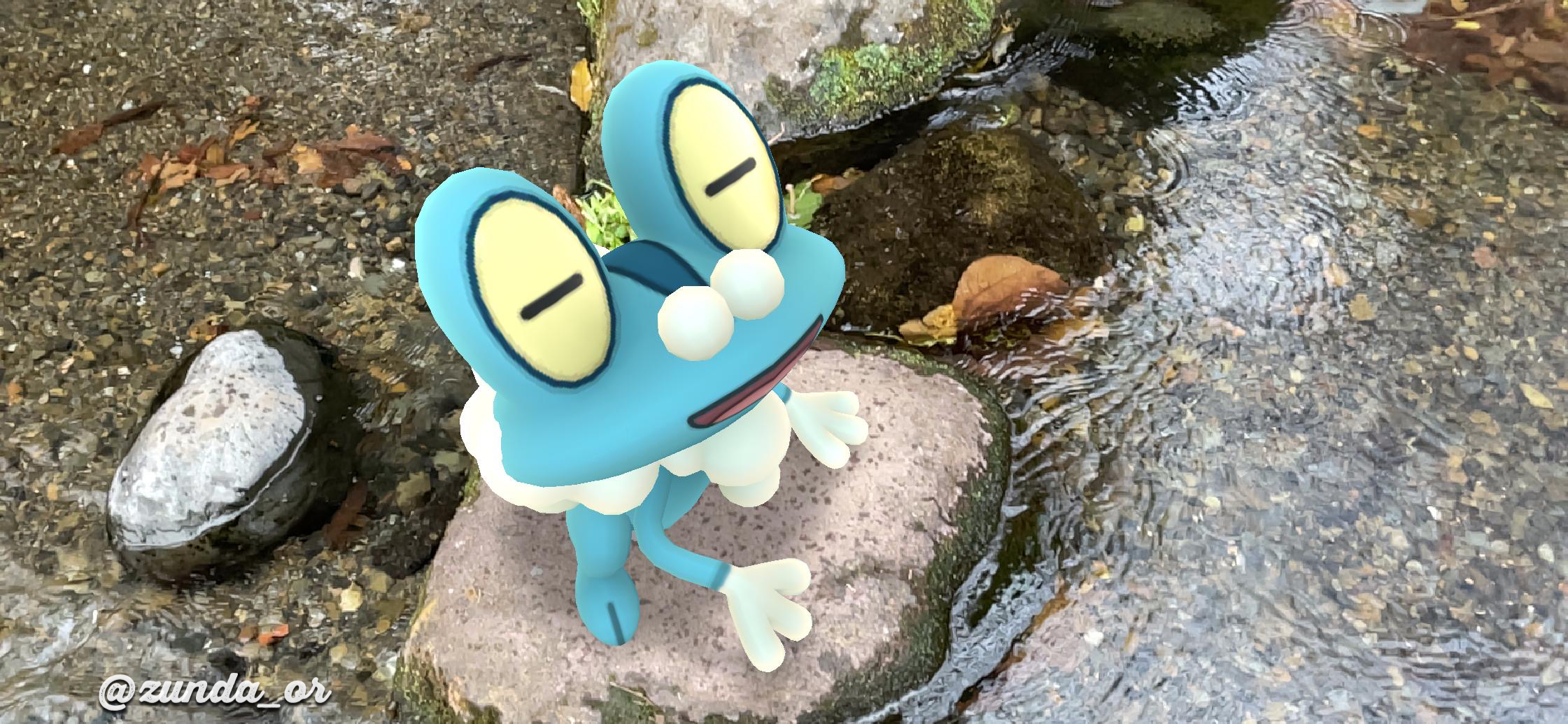 '川辺の岩場で休憩中のケロマツ'
'It finally shines!' by Rhanique, Leeuwarden, the Netherlands.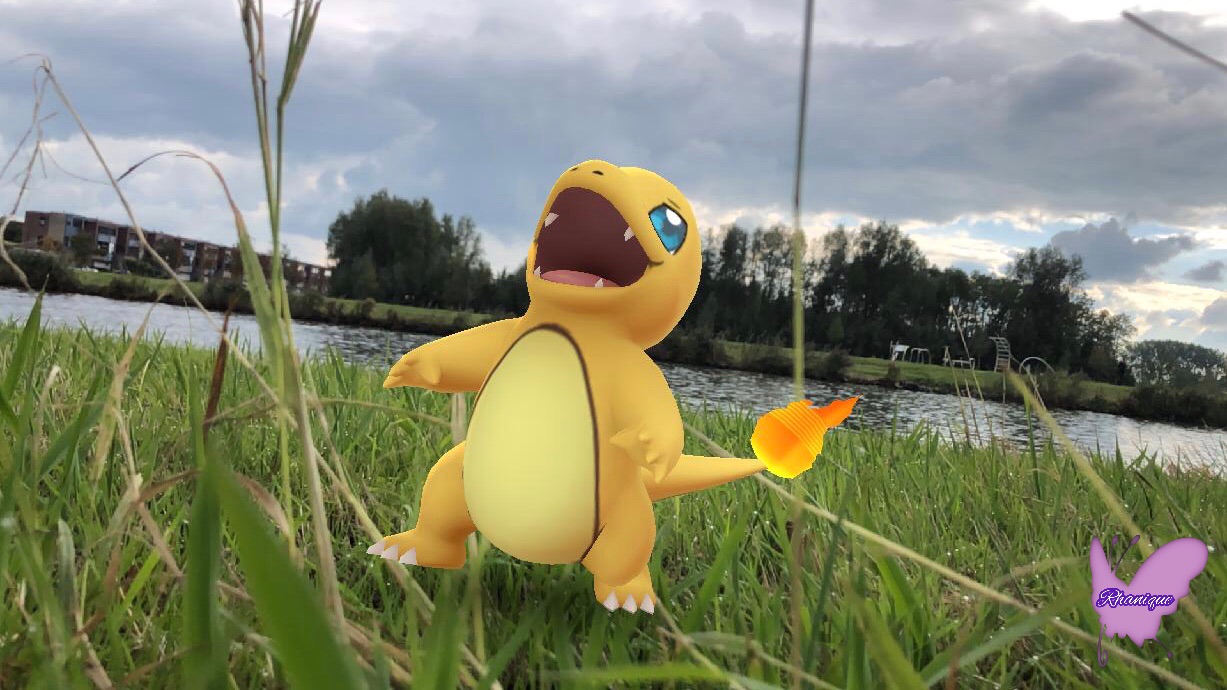 'For the longest time I was unable to catch a shiny Charmander. Mind you, I started playing PokemonGo in July 2016 and never took a break from the game. The shiny eluded me until GoFest2020, when I finally caught a shiny but it was a costume so it couldn't evolve. So when Niantic announced that Charmander could have its own Community Day, I was one of the few enthusiasts who voted for them. This pure wild arphoto describes how happy I felt about catching those shiny little charmanders that were now able to evolve!'
'Sunset photo-bomb' by HazelCrocus, The Netherlands.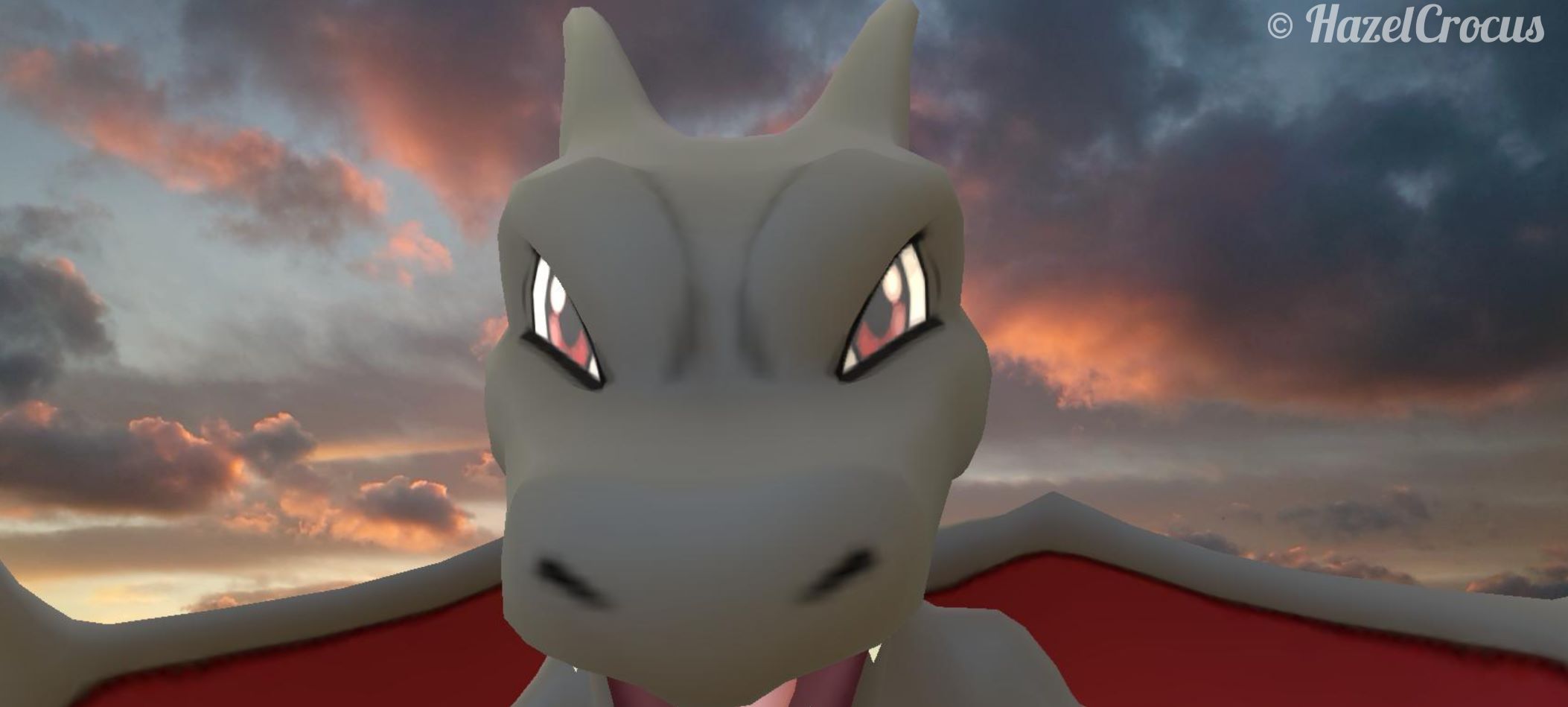 'I was walking on the beach around sunset, and the clouds made the sunset absolutely stunning. So I decided to take a photo of the sunset. And out of nowhere there was this shiny charizard who apparently wanted to be included in this photo!'
Edited Images
The below AR images have been edited or filtered in some way.
'photosynthesis' by i6s6o, Nagoya, Japan.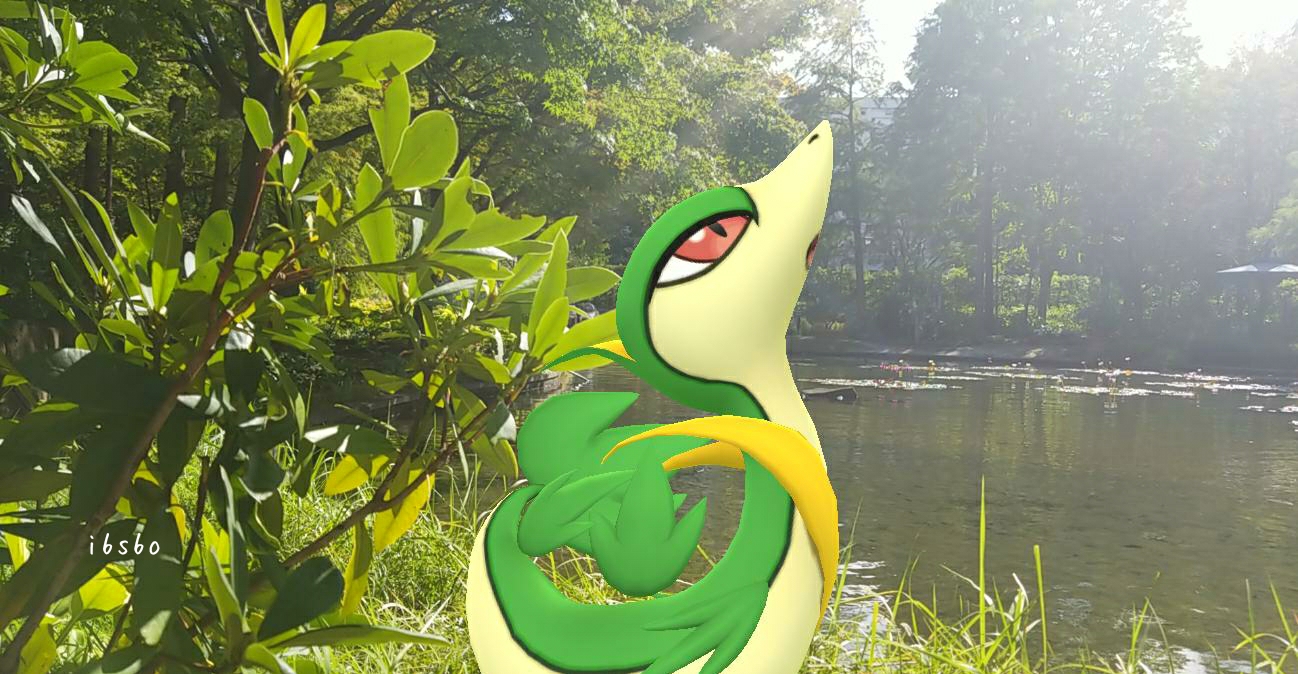 'I witnessed Servine sunbathing in the woods'
'Summer Shade' by pokephotophred, Colorado, USA.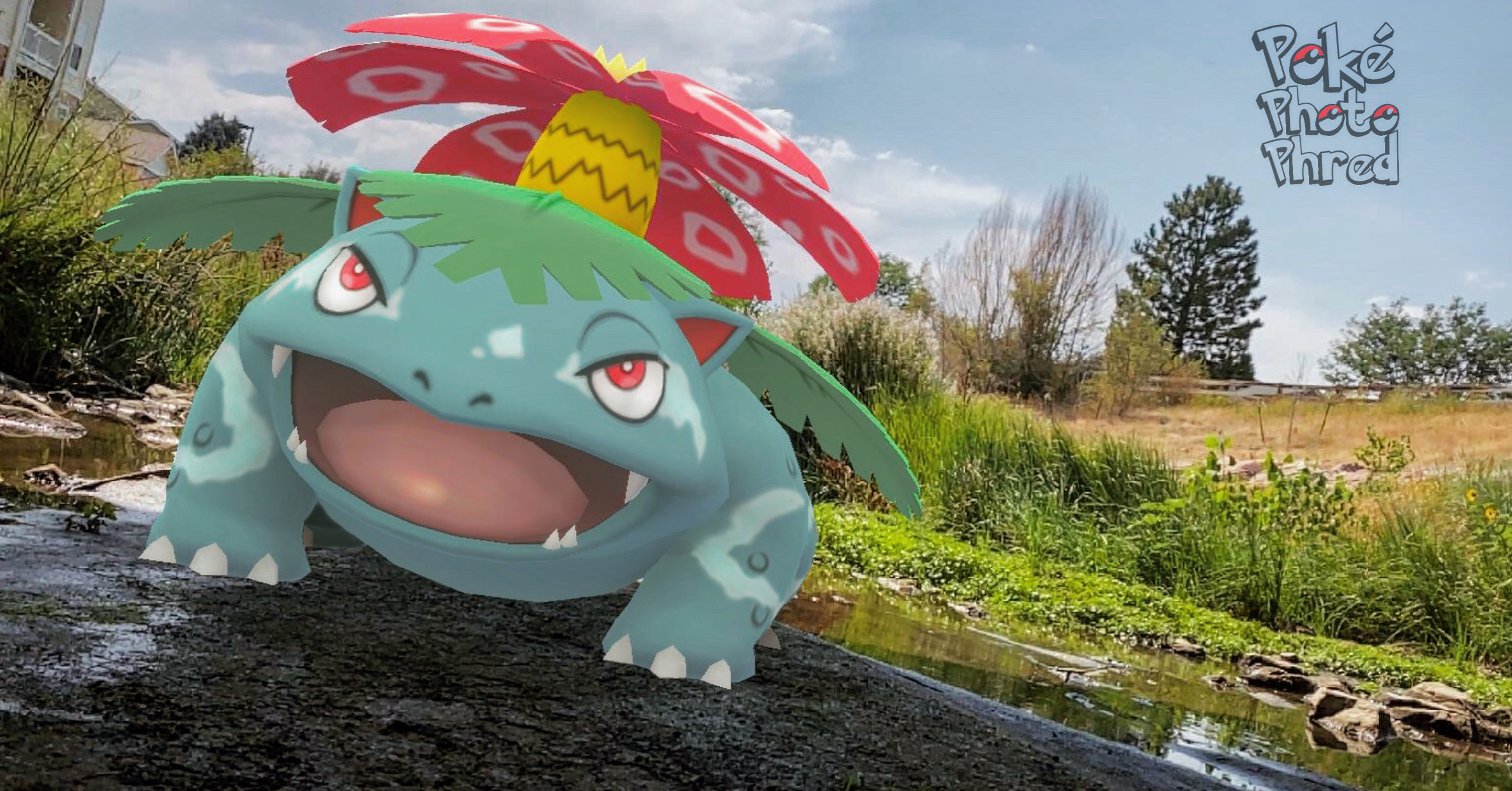 'This big boy was hanging out underneath some shade. I know they love the sun, but it was so hot today, I think he wanted a brief respite. I don't remember seeing the strange markings all over his body before. I wonder what they mean?'
'A new day for a new adventure' by PopPunkPokemonYT, Los Angeles, CA.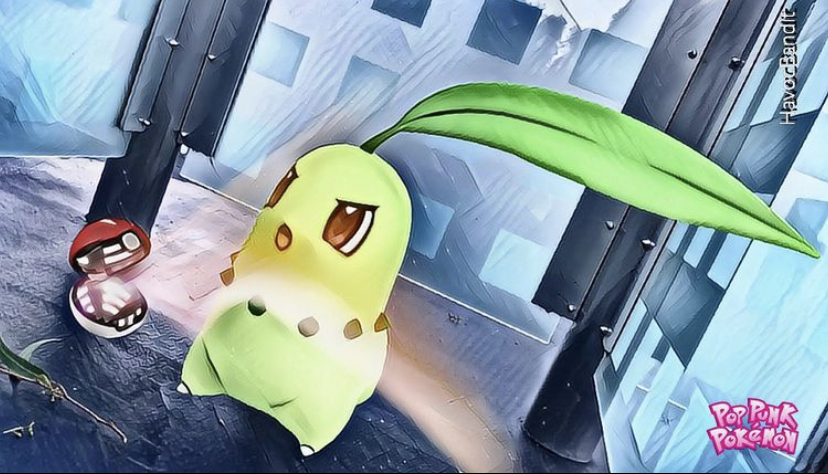 'A new day for a new adventure has finally arrived! Professor Oak has sent me to a new region called Johto. My adventure begins in a small town called New Bark Town. A colleague of Prof Oak's resides here. His name is Professor Elm. He asked me to visit Mr Pokémon in the neighboring town of Cherrygrove City. He lent me this brand new Pokémon called Chikorita to help me in my quest! What fun! I wonder what interesting item Mr. Pokémon has for Prof. Elm'
'Mudboi' by SeaprincessHNB, Georgia, USA.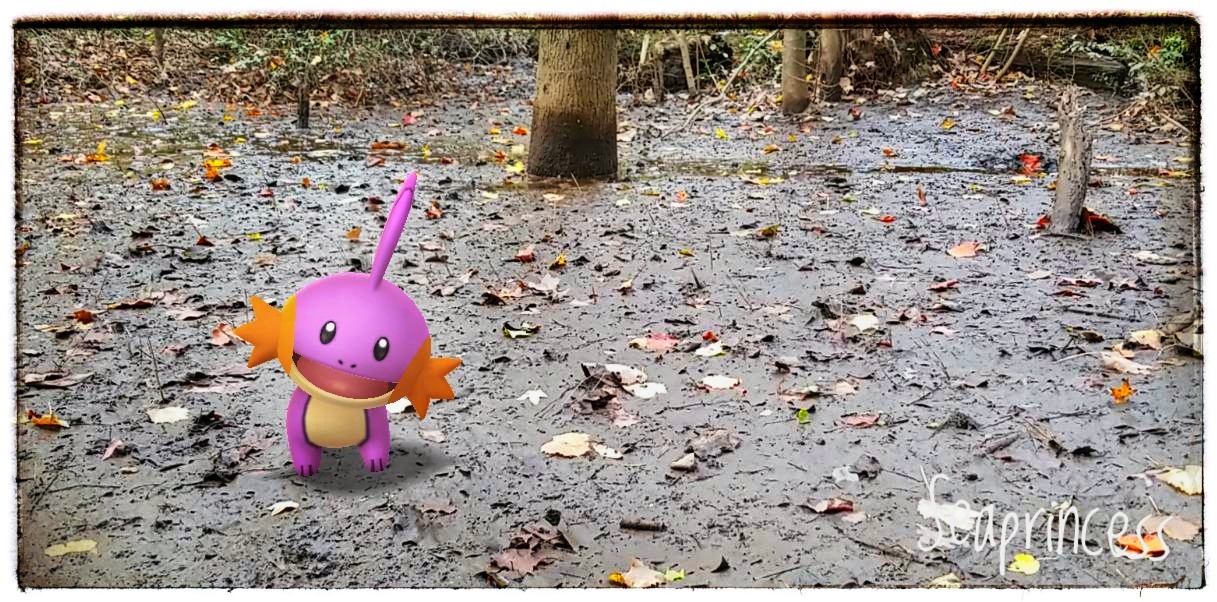 'Shiny mudkip proves that he is a mudboi at heart.'
'Friendship between trainer and Pokémon.' by Silver21Wing, Belgium.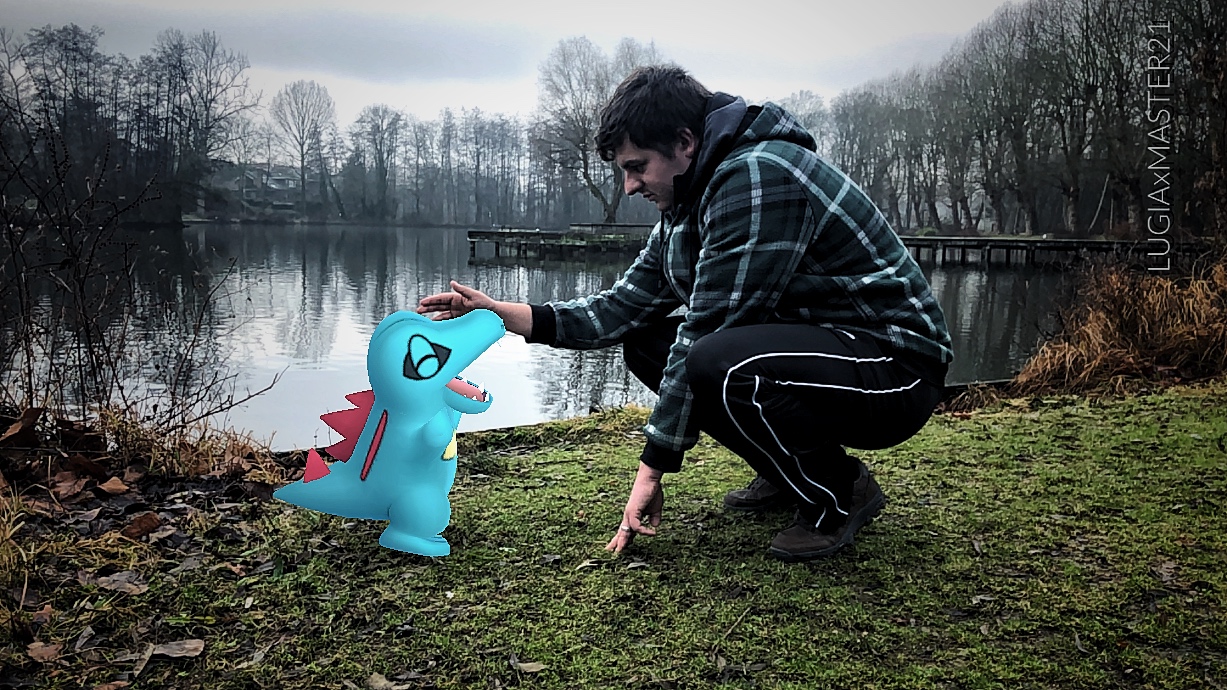 'Totodile was my first starter since I was 8 years old! Since then my love for this Pokémon has never changed. Now after 18 years I can finally take a photo together with my favorite starter!'
'Treecko: The Protector of the Forests 🌳' by K4Kishan, Relaince Greens, Gujarat, India.
'If I were to choose my starter Pokemon to start my Pokemon journey, Treecko would be my choice out of all the starters! One of the reasons is that Treecko is known for its calm and collected personality. It will never panic under any circumstances, even when faced with a bigger foe & another one is because of its territorial nature, it is known to be the protector of the forest's trees.'
'Autumn leaves🍁' by i6s6o, Neighborhood shrine.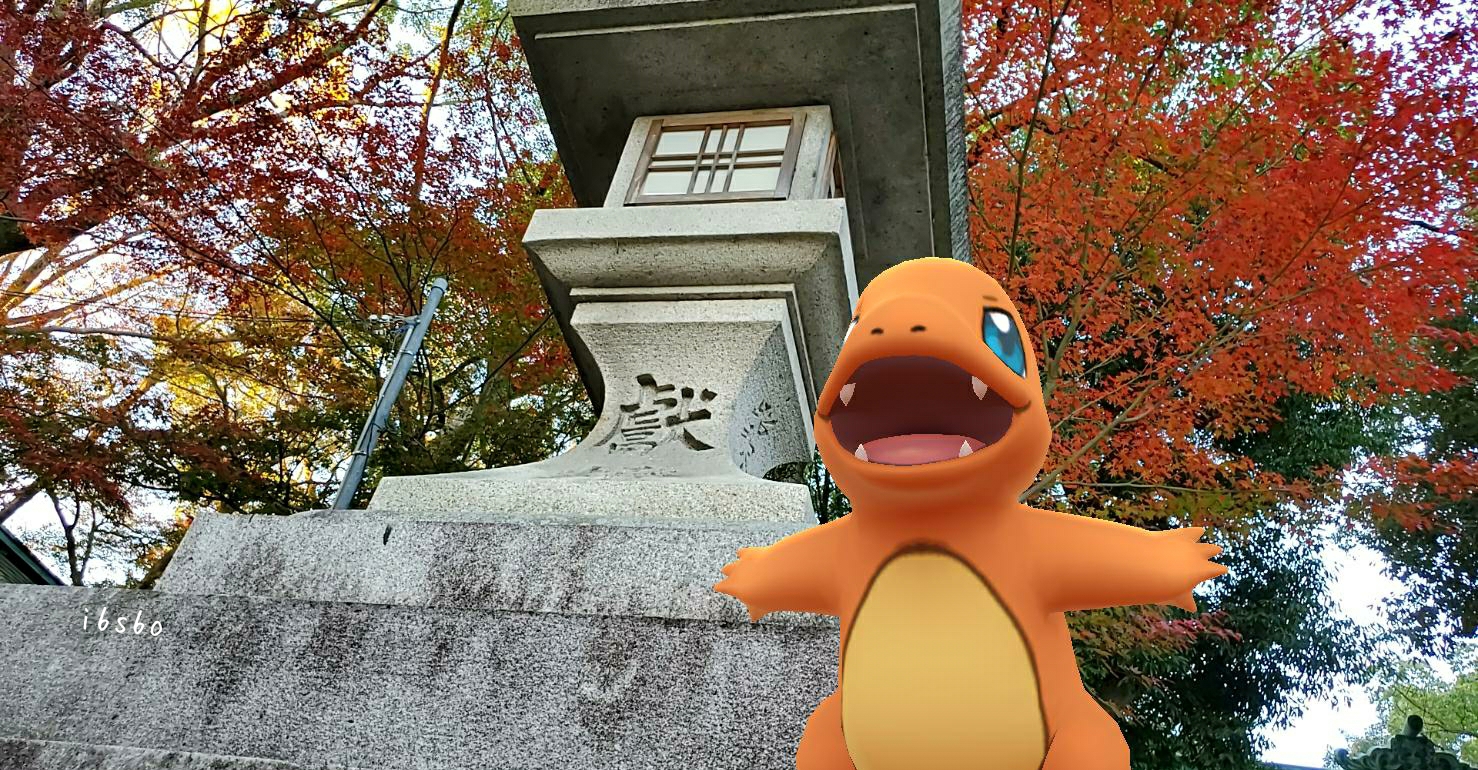 'The autumn leaves are beautiful and the charmander is also happy❣️'
'Mega Momma' by Azzergal, Manchester, UK.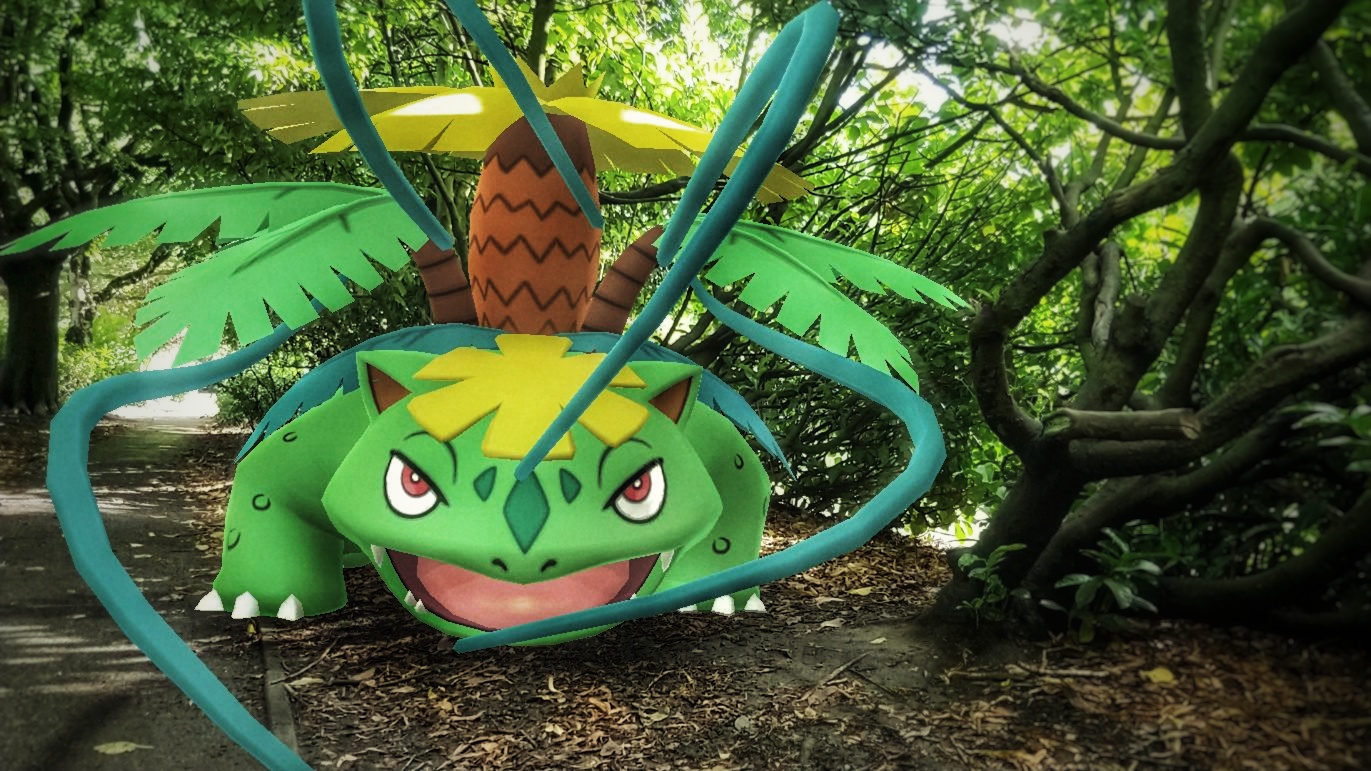 'This picture is taken from a series of pictures I took telling the story of an encounter with a Mother Venasaur and her Baby Bulbasaur. I really love the movement that the vine whip gives in this pic.'
'Water Ways' by Latios381, AL, U.S.A.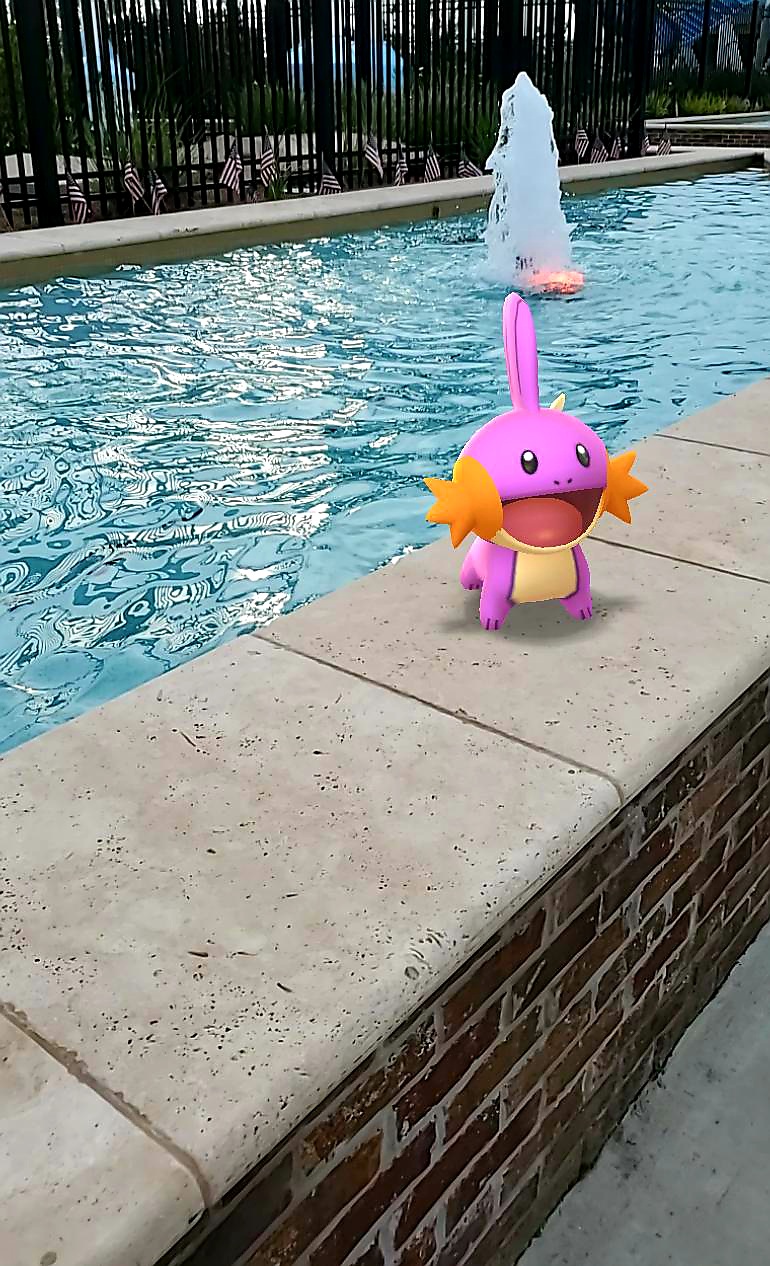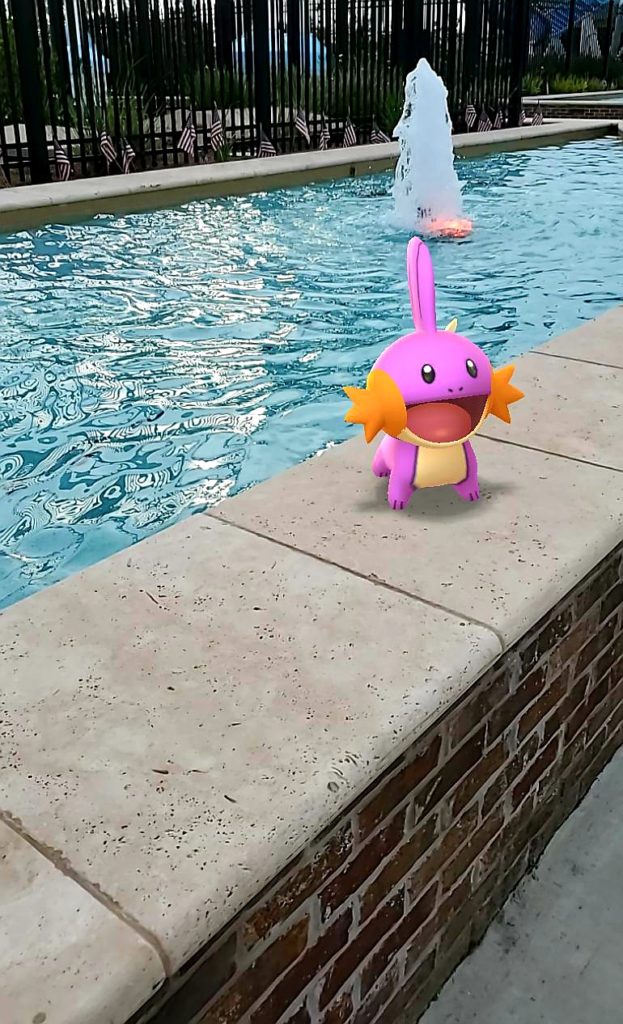 'Mudkip seems to really like being around the fountain.'
'The undiscovered country.' by ElKhan32, Essex, UK.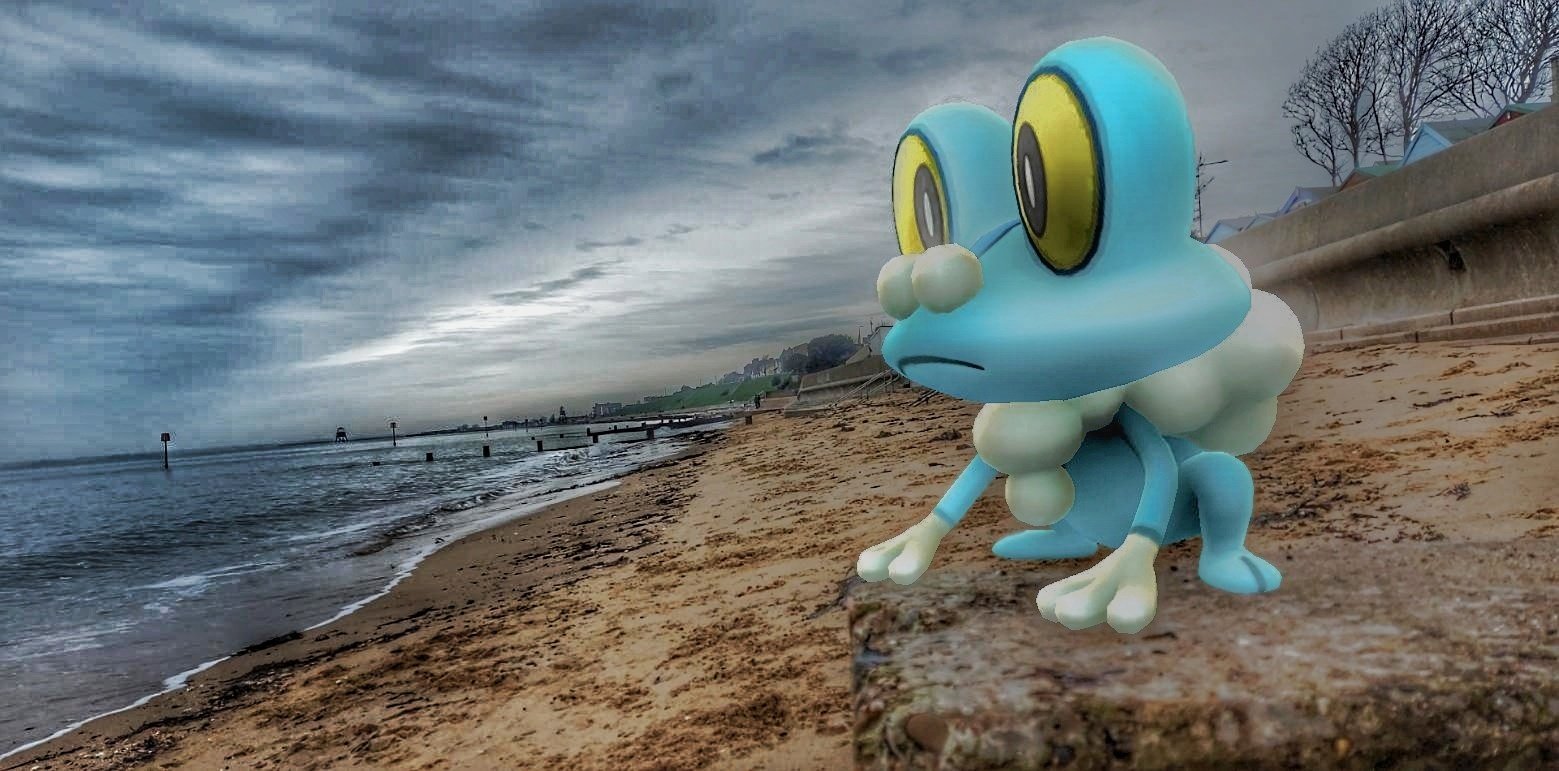 'Finally my adventure in Kalos. Froakie chose me as its trainer and I plan on making our team the best, Like no one ever was!'
Chespin by MuggleAR, Hamburg, Germany.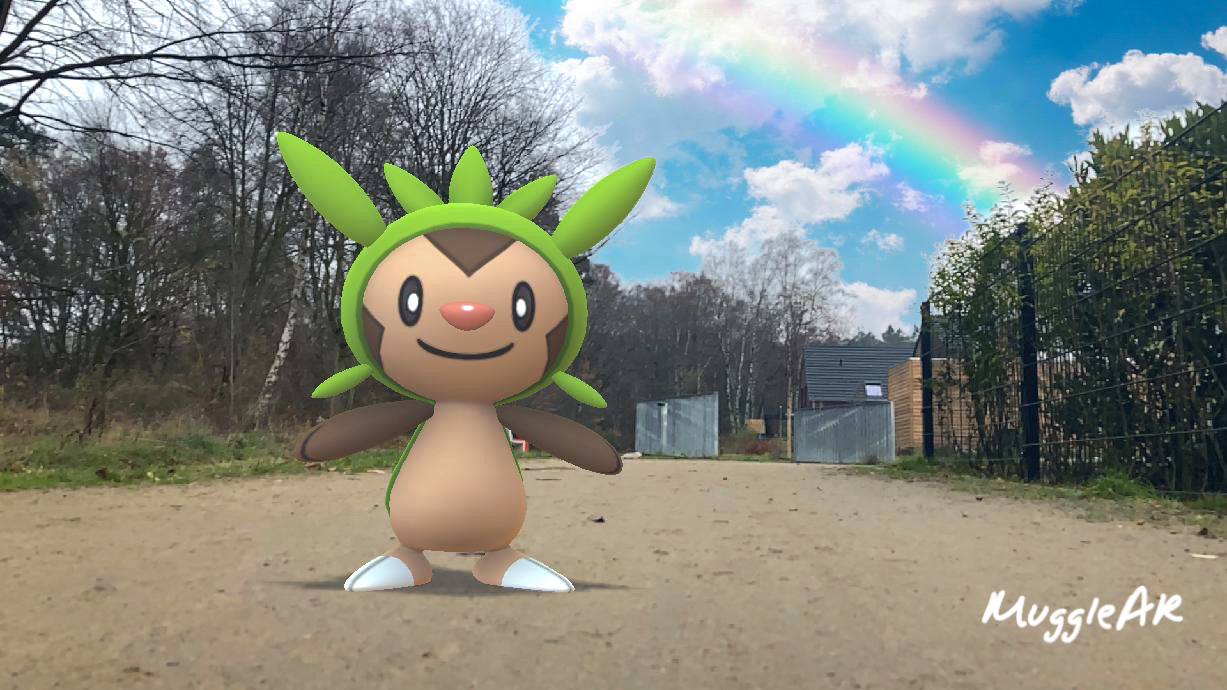 'Lucky to live near nature'
Bayleef by Charm2Sul, Buffalo, NY (USA).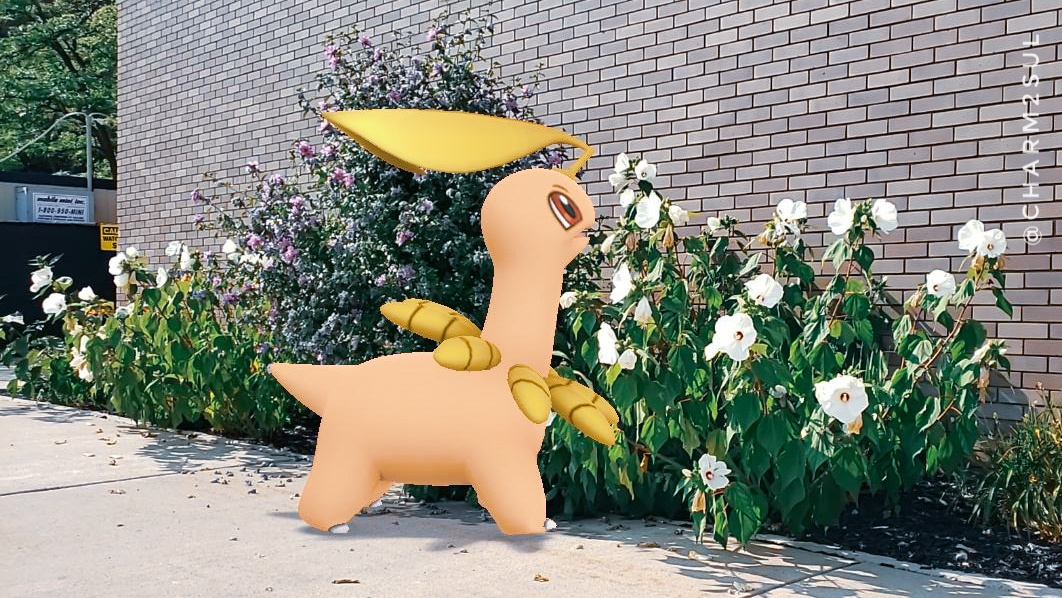 'Bayleef enjoying flowers :)'
'Draconian sunrise' by ElKhan32, Essex, UK.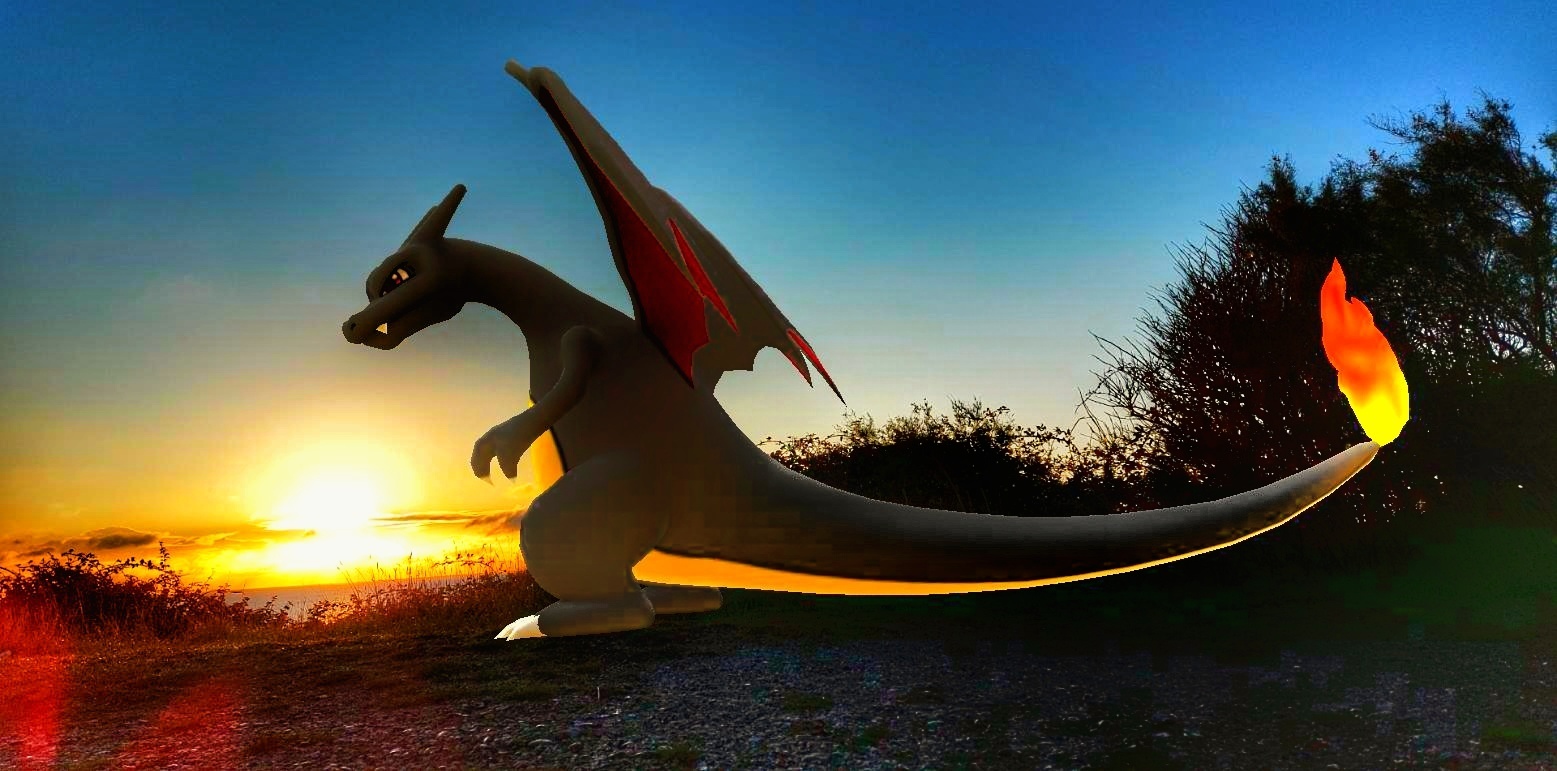 'My partner, my friend, my brother in arms. Charizard is all these things and more. Our bond unbreakable, our conviction unshaken in the face of our forthcoming kalos adventure.'
Mudkip by SHAWNDIDIT, Woody Creek, CO.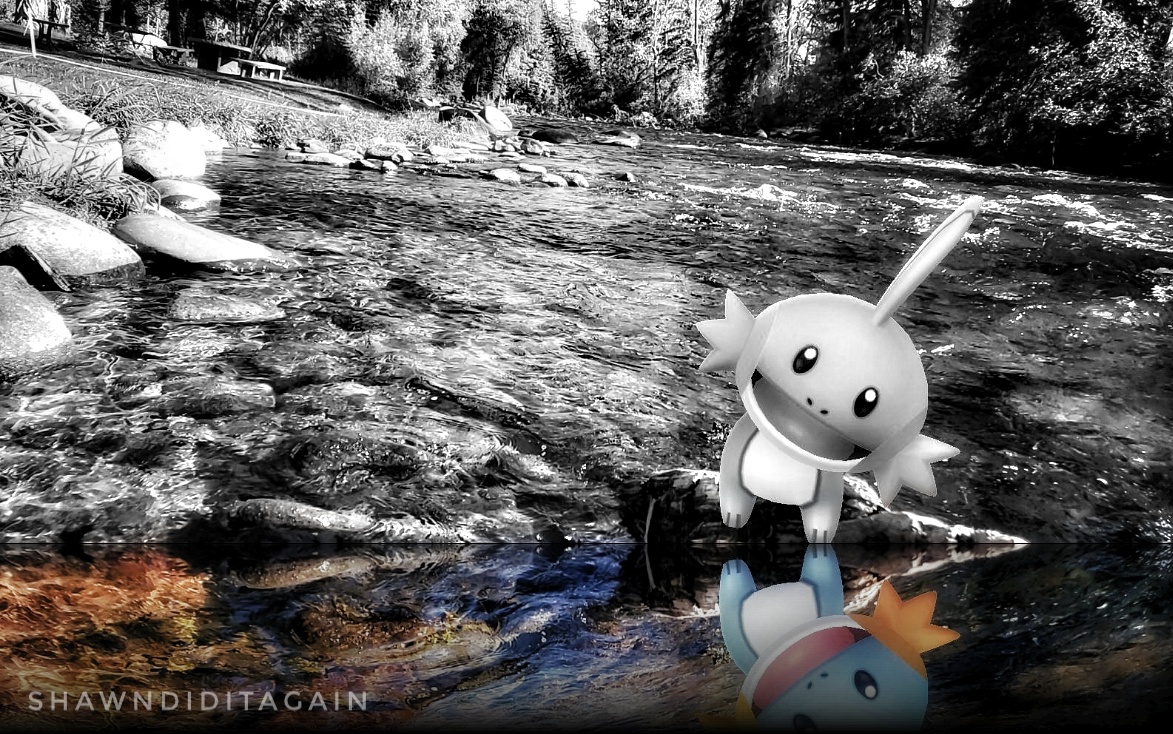 'Really wanted to try a grayscale with a colorized reflection. Turned out pretty cool!'
'Firestarter' by pokephotophred, Colorado, USA.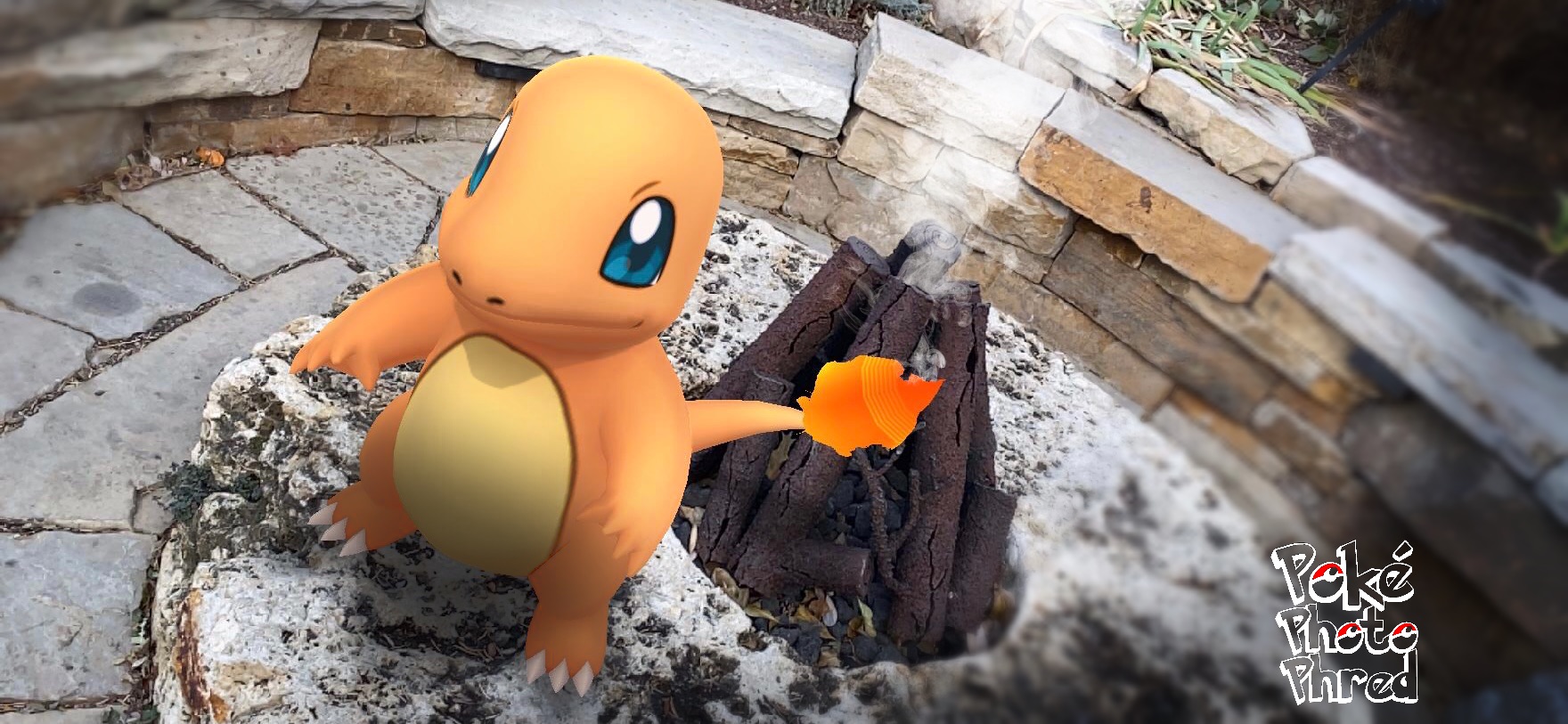 'It's amazing how cool it gets when the sun goes behind the clouds. Luckily we had this little guy with us. He was able to use his tail to get this outside fireplace started so we could get warm.'
'Bringing Out the Big Guns' by ZachSnapsPKMN, Maine, United States.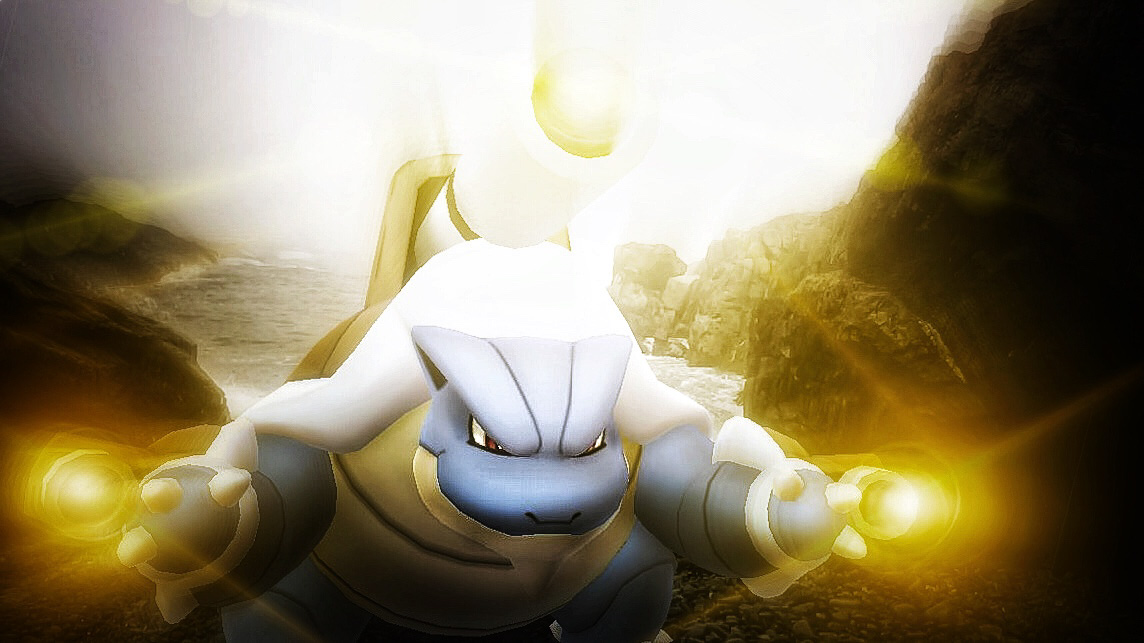 'In the infamous Battle at the Break, Mega Blastoise made its final stand, sacrificing itself to defeat Giratina and the evil forces of the mad Pokémon trainer'
'Fire in the sky' by Pokemonldn_ar, London, UK.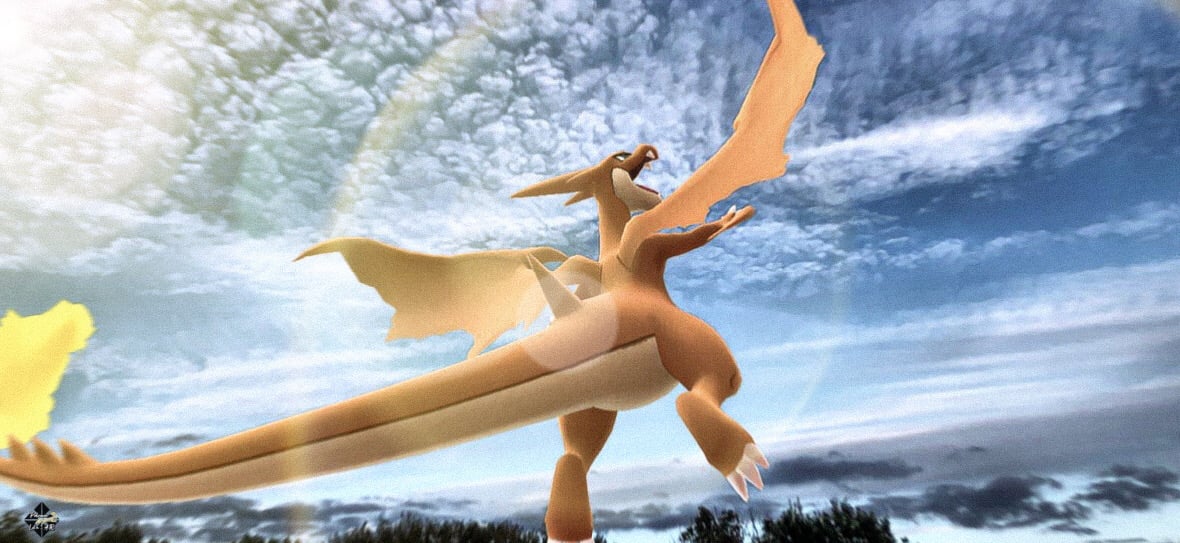 'Fire will soak the air and purge the land as this Pokémon breaks through its previous limits to achieve something truly Mega. It's wings slice through the air currents as it soars. As it screams its battle cry, the earth trembles beneath it.'
'Mediterranean Piplup' by shinyshinx.science, Andalusia, Spain.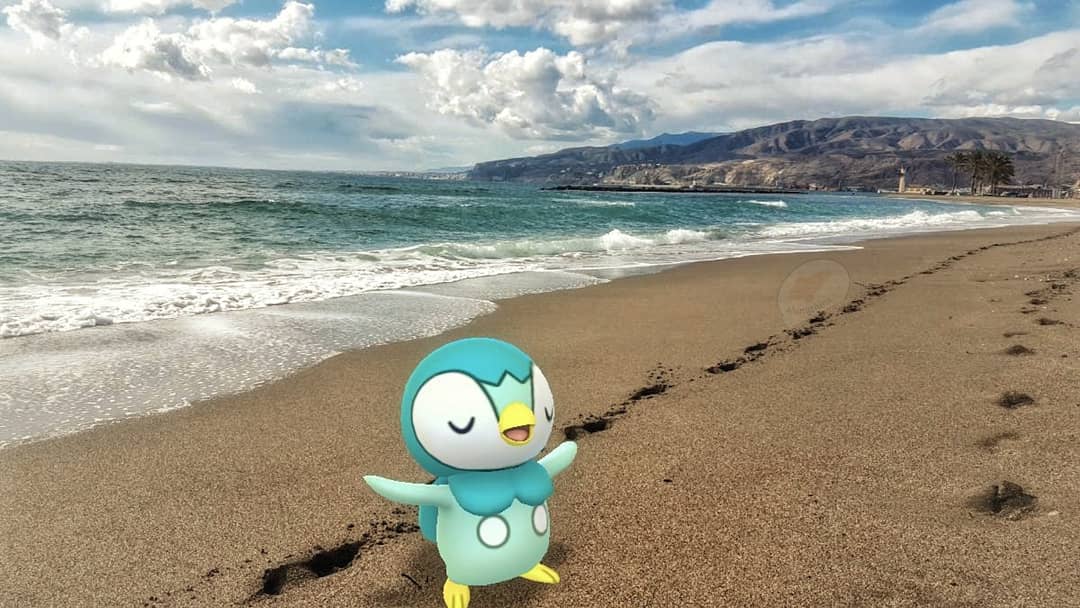 'Normally, the Mediterranean sea is too warm for penguin species like Piplup to nest. However, around December-January the last two years we've been able to see an enormous amount of Piplup in the wild. That's such a rare sight! I've revised my research diary and still can't make sense of this phenomenon. A thing called "Community Day" you say? Could you tell me more about that?'
'The Lovable Oshawatt' by Espeon Willow, Melbourne, Australia.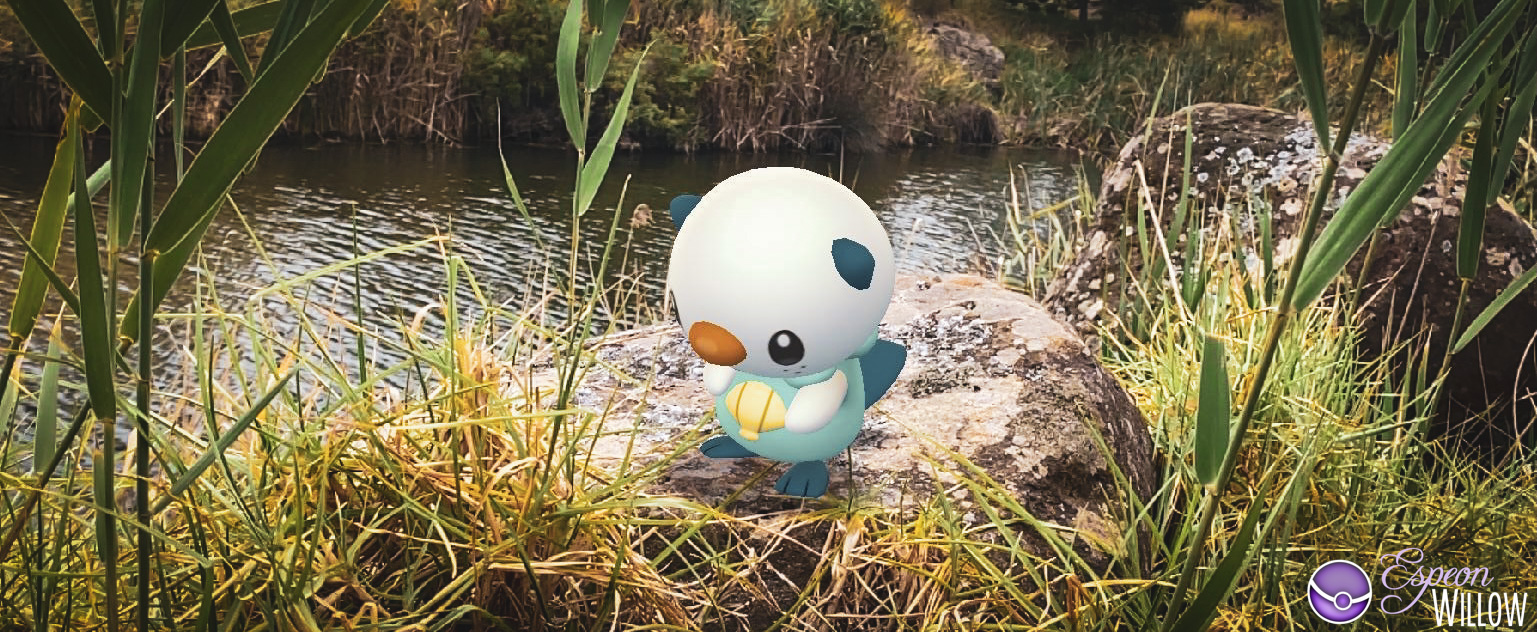 'Oshawatts are just so adorable! Their cute little faces look sad but they're so so happy at the same time. This little water type is really full of joy inside and is a loyal starter Pokémon. Who doesn't love an Oshawatt? Even Professor Willow thinks that they're adorable!'
AR Masters
The below images are taken by our AR Masters.
'Go with the flow' by Ash Ketzchup, Singapore.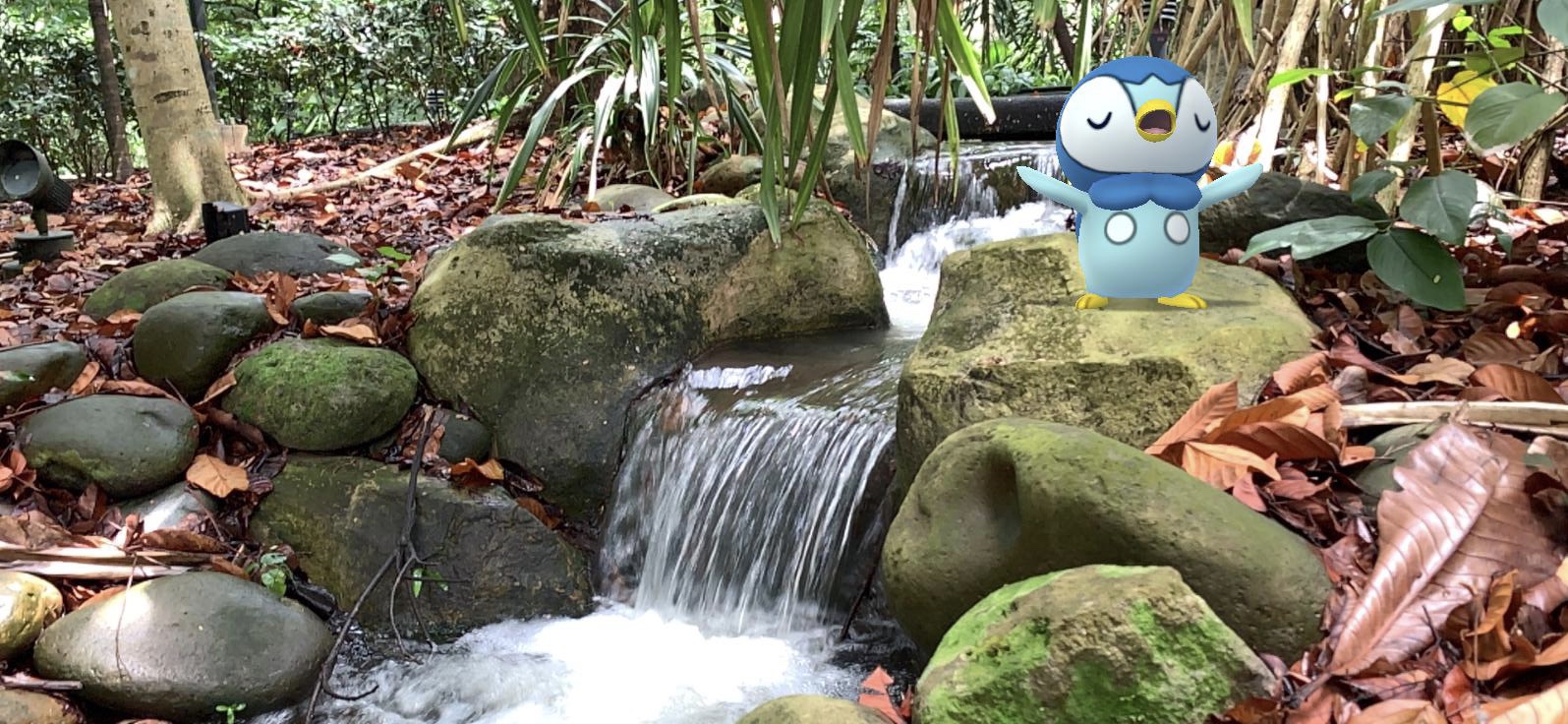 'Piplup enjoying the little things in life!'
'Turtwig' by kittypokemonsalot, Grimsby, UK.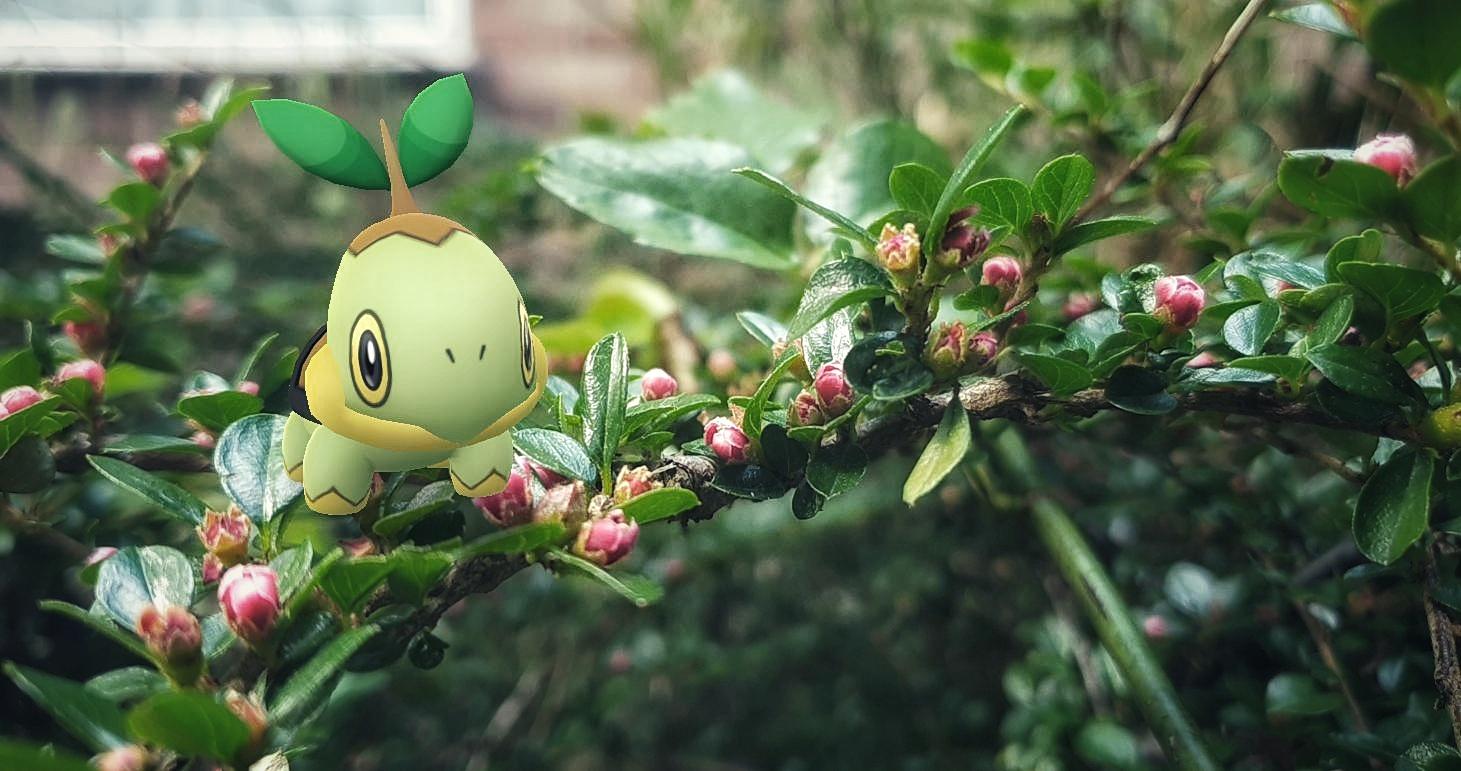 'Turtwig is not only my favourite starter, but also my favourite Pokémon generally! I took this using the Tiny Pokémon technique, another favourite of mine. With only a small area to take photos in, it's a great way to utilise that space and still create something pretty. This was taken in a tiny spot, a little pathway, with an overgrown hedge full of spiky bits, barely any room to move. I liked the pink buds and thought the small rounded leaves matched Turtwig's own leaves. I used the tiny Pokémon technique to spawn Turtwig in in a larger location, then moved them to the area I wanted to take photos in.'
Next Submission Theme
For our next AR Feature submission theme, we want to see your Normal types! Normal types often get a little left by the wayside in terms of their popularity, so let's celebrate those normal types. You can submit your entries here until 21st January. Dual type Pokémon are absolutely fine, so long as one of their types is Normal.