Last month we hosted an 'open' theme AR showcase, which is always fun, because with no theme, comes endless possibilities! Now we know it isn't summer everywhere in the world, but submissions never have to be new, so we want to see what summer looks like where you live.
Unedited Images
The below AR images have not been edited in any way.
'A summer shower, thunder is scary.' by nana15AR, Hiroshima City, Japan.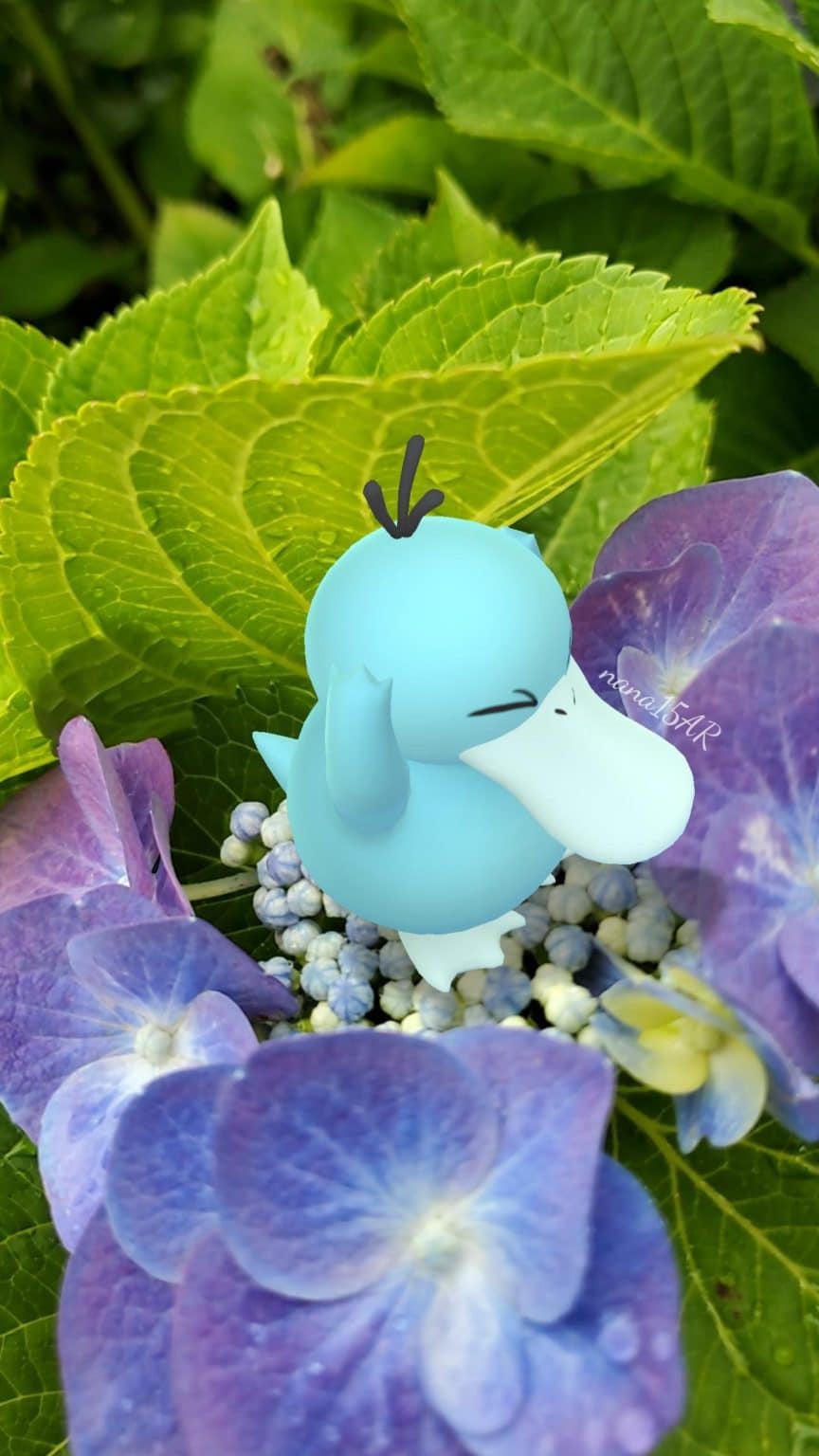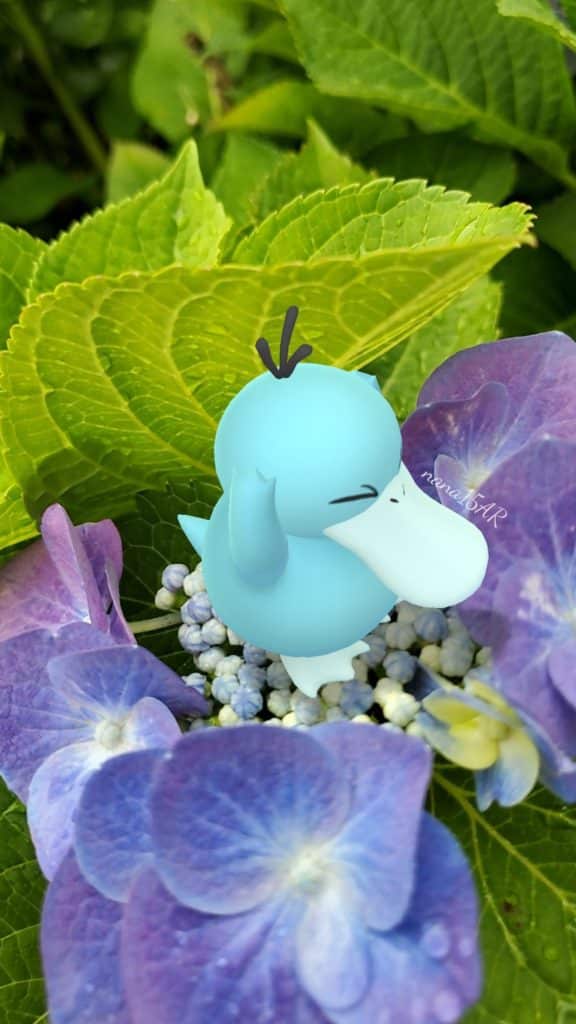 'Sudden thunder and rain.
Kodak, afraid of thunder, hid under a leaf.'
By WatershipBound, Rochester, NY, USA.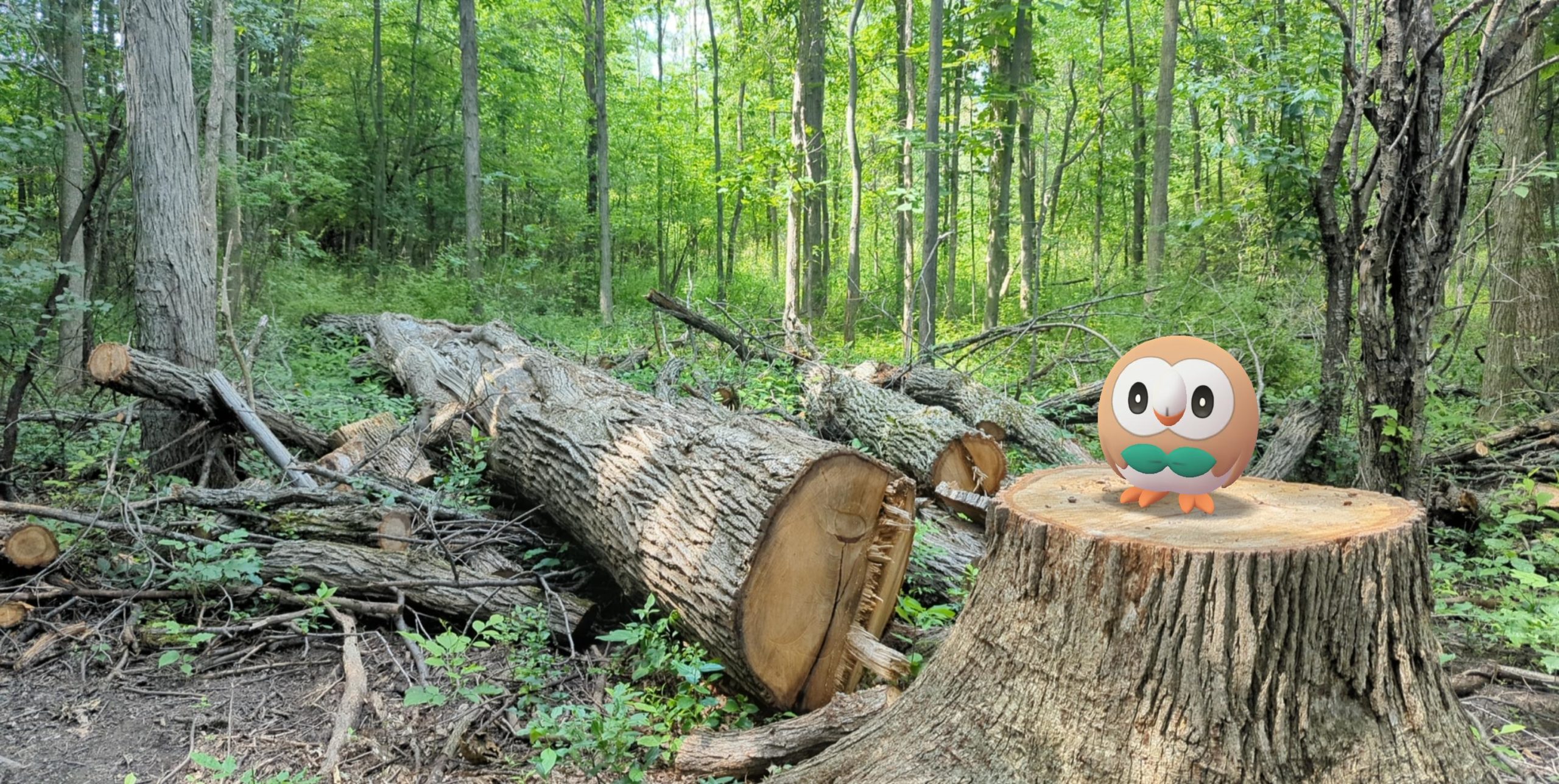 'When your razor leaf hits so hard you just have to show off your work.'
'Summer Evening on the Beach' by PkmnGOMatt, Eastbourne, UK.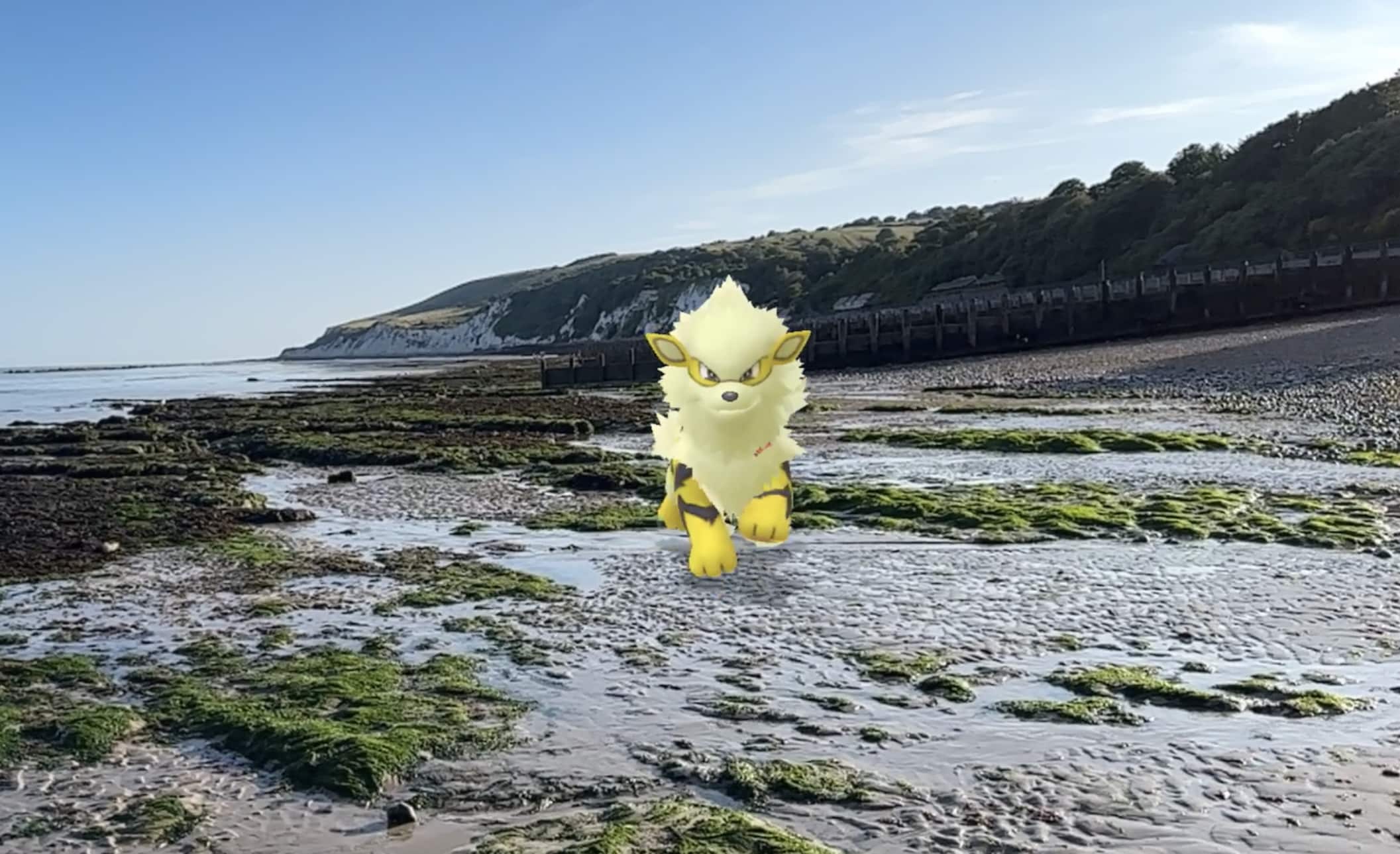 'Decided to go to the Beach and look in the Rock pools, Arcanine was happy getting its steps in with a run along the sand! '
'Enjoy the beach' by u501, 21st Century Forest, Nago-city, Okinawa, Japan.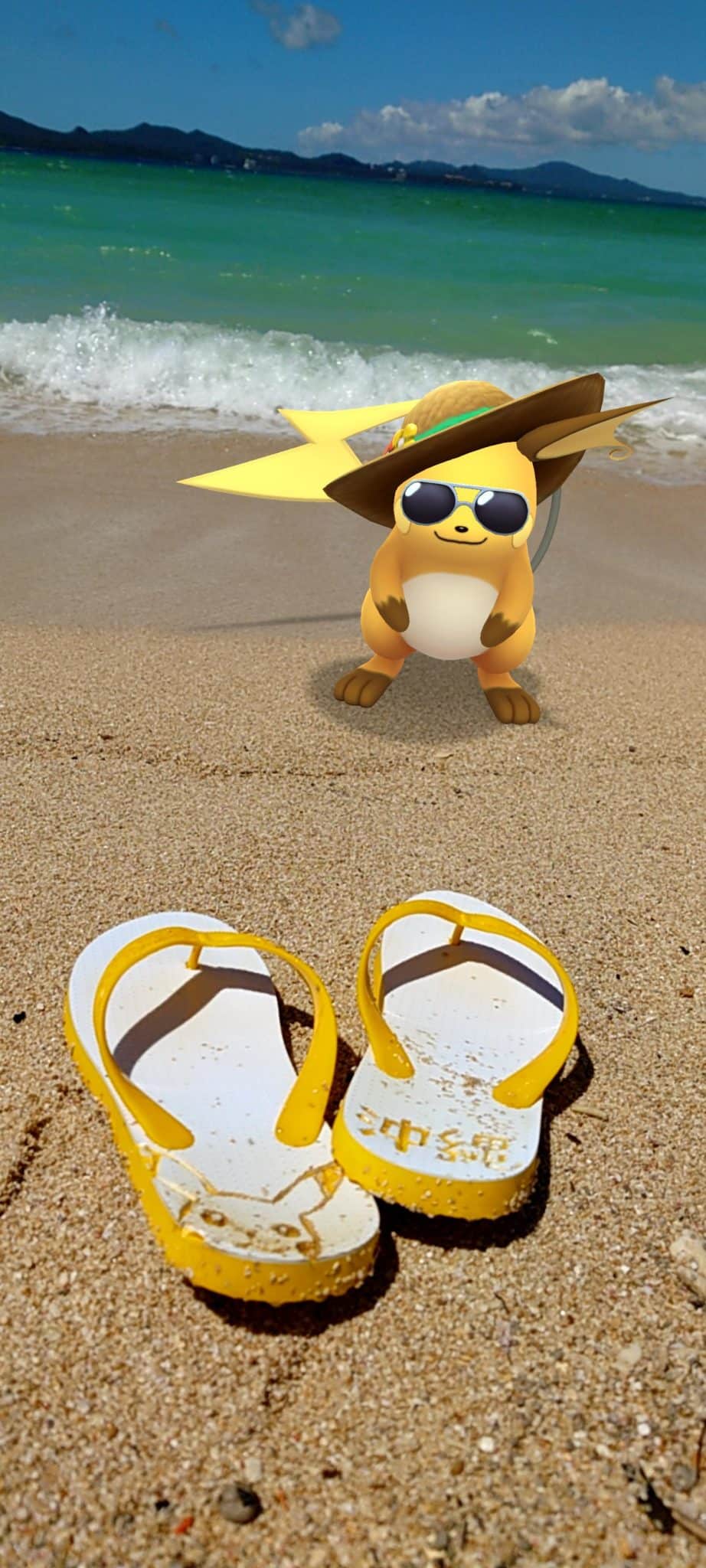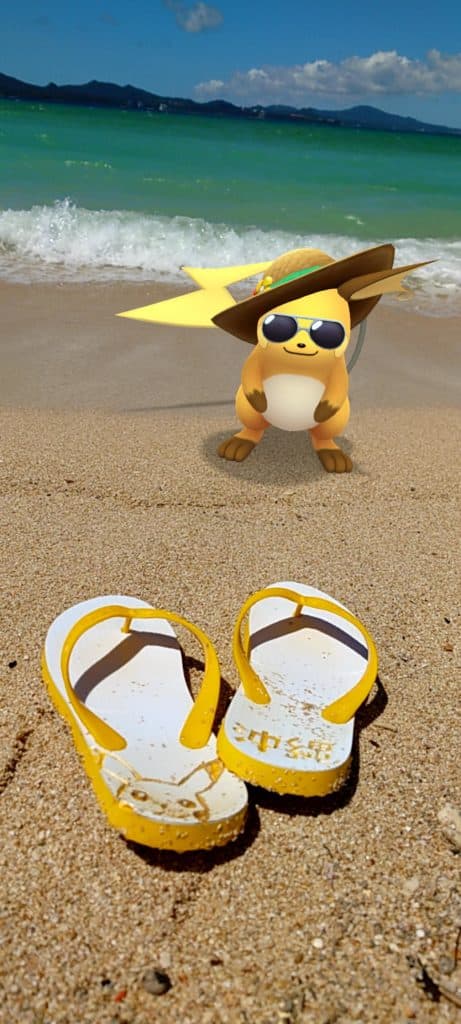 'Blue sea and white sand beach. Let's play barefoot while looking at the beautiful sea!'
'Summer Sky' by ao, Japan.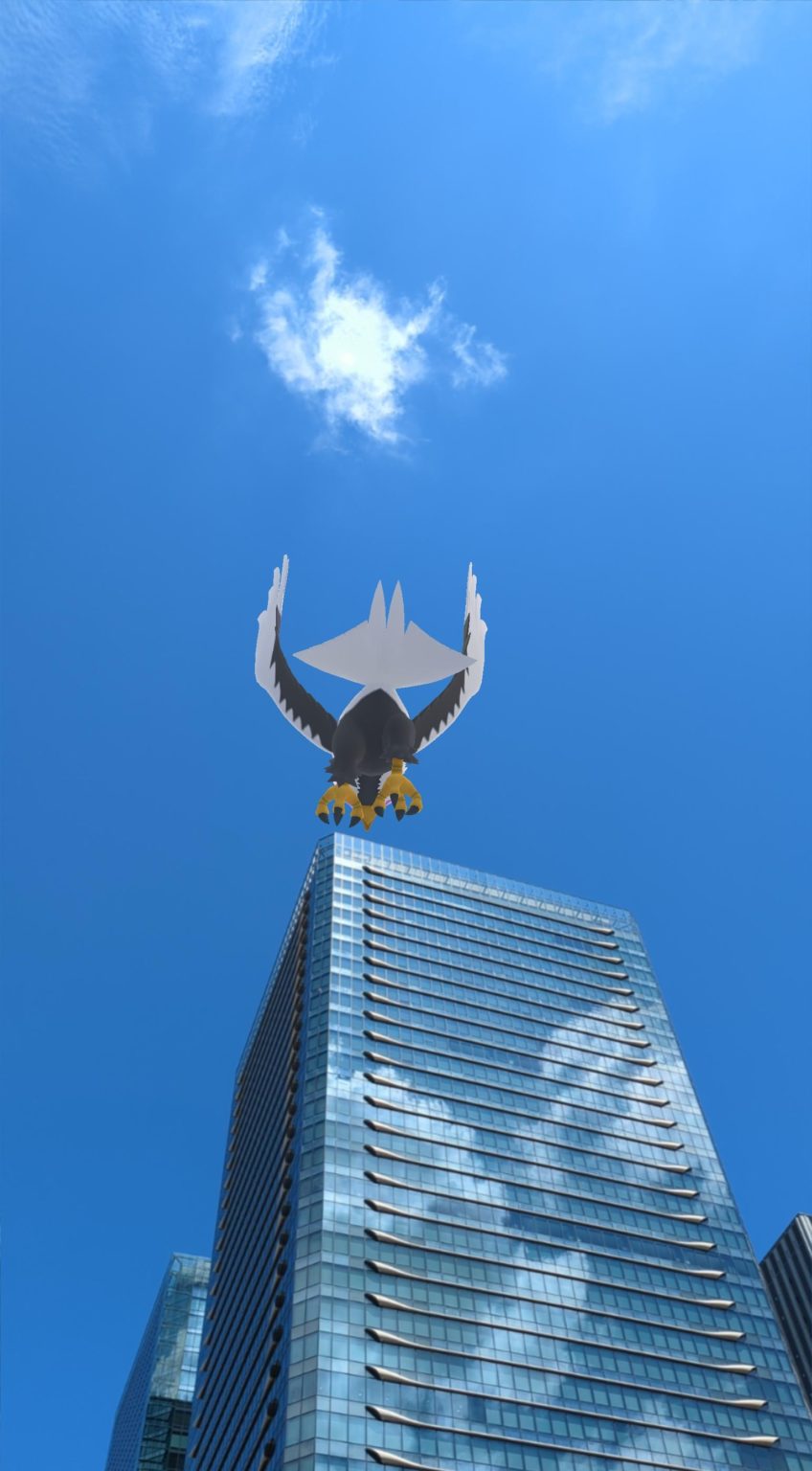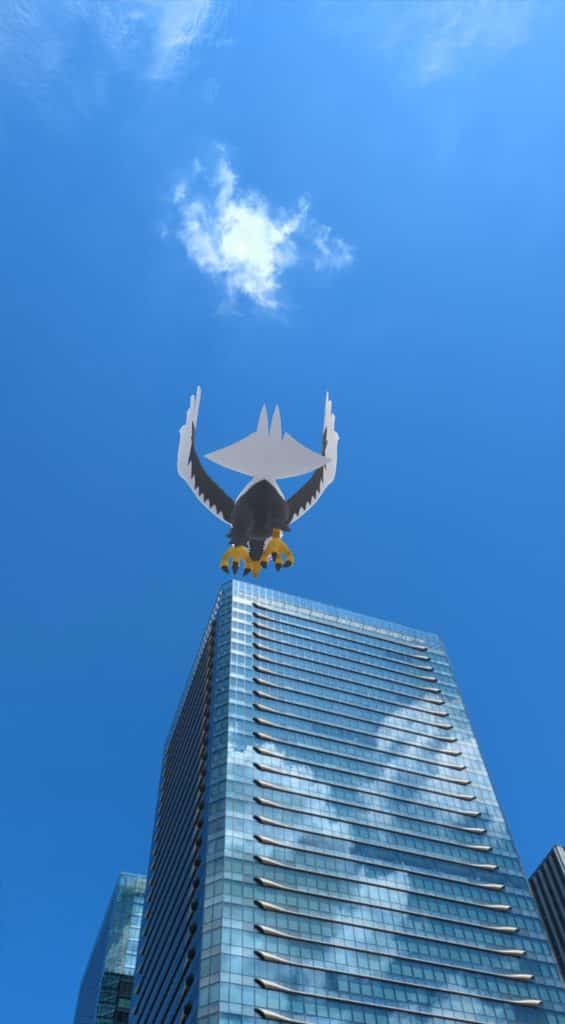 'The sky where the Braviary flies is clear blue and it looks comfortable.'
'headdress' by ずんだオレ, Kiyose Sunflower.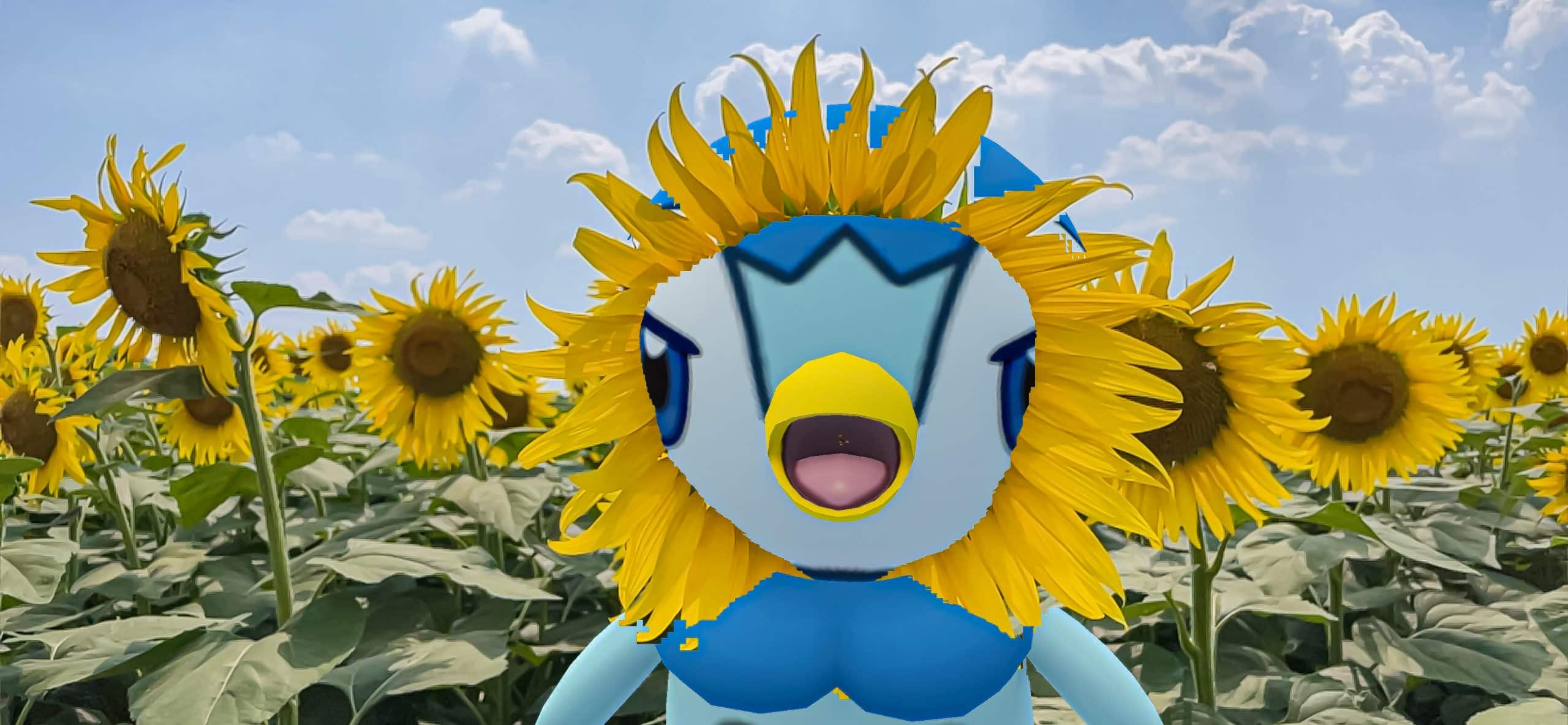 'What the hell is this?'
'Aggron' by SuperDrogon1, Hyderabad, Telangana, India.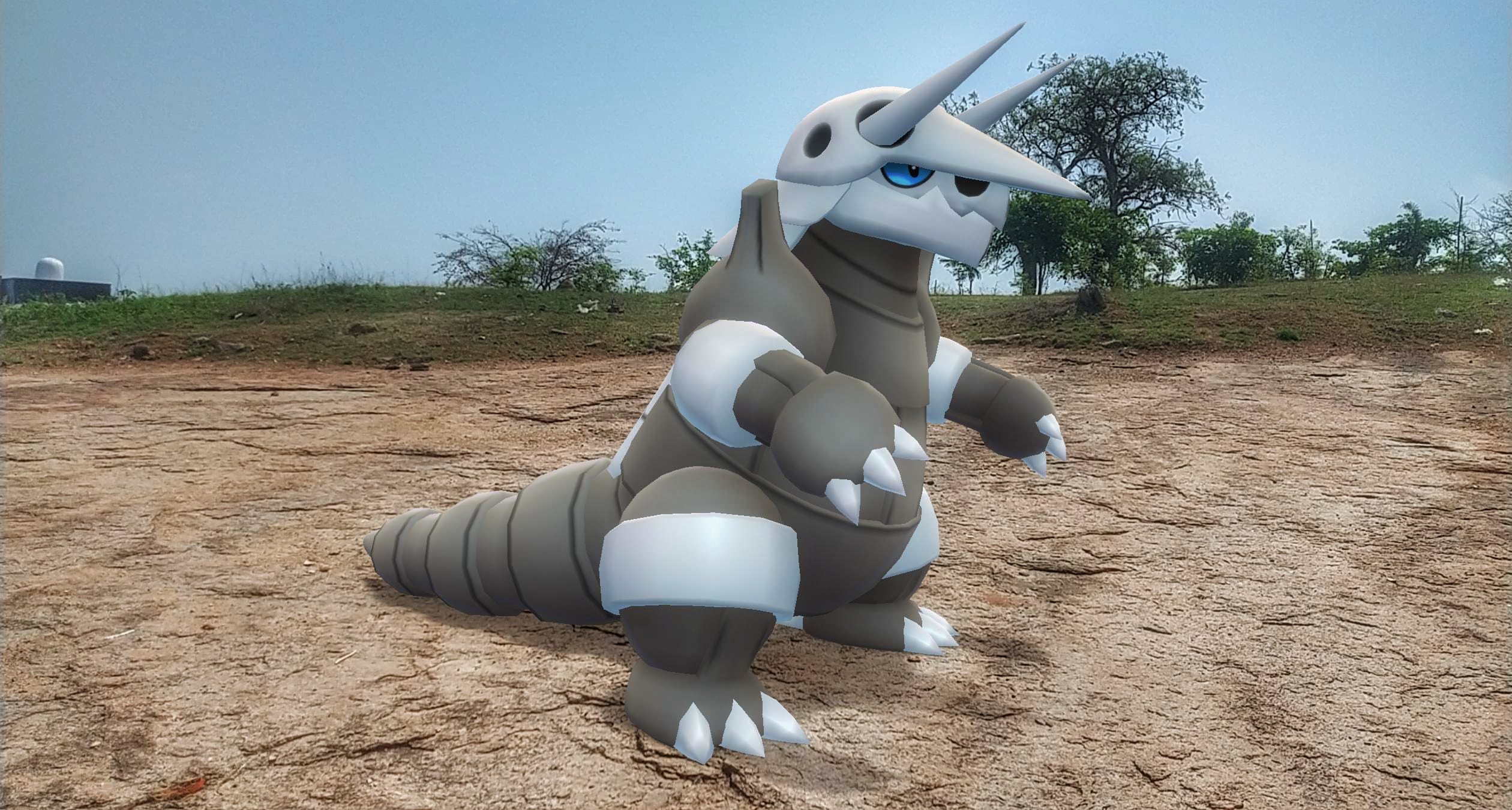 'Aggron enjoying the blazing heat '
'The "Hunter" has become the hunted.' by Random PoGo Trainer, The Fossil-mon Era.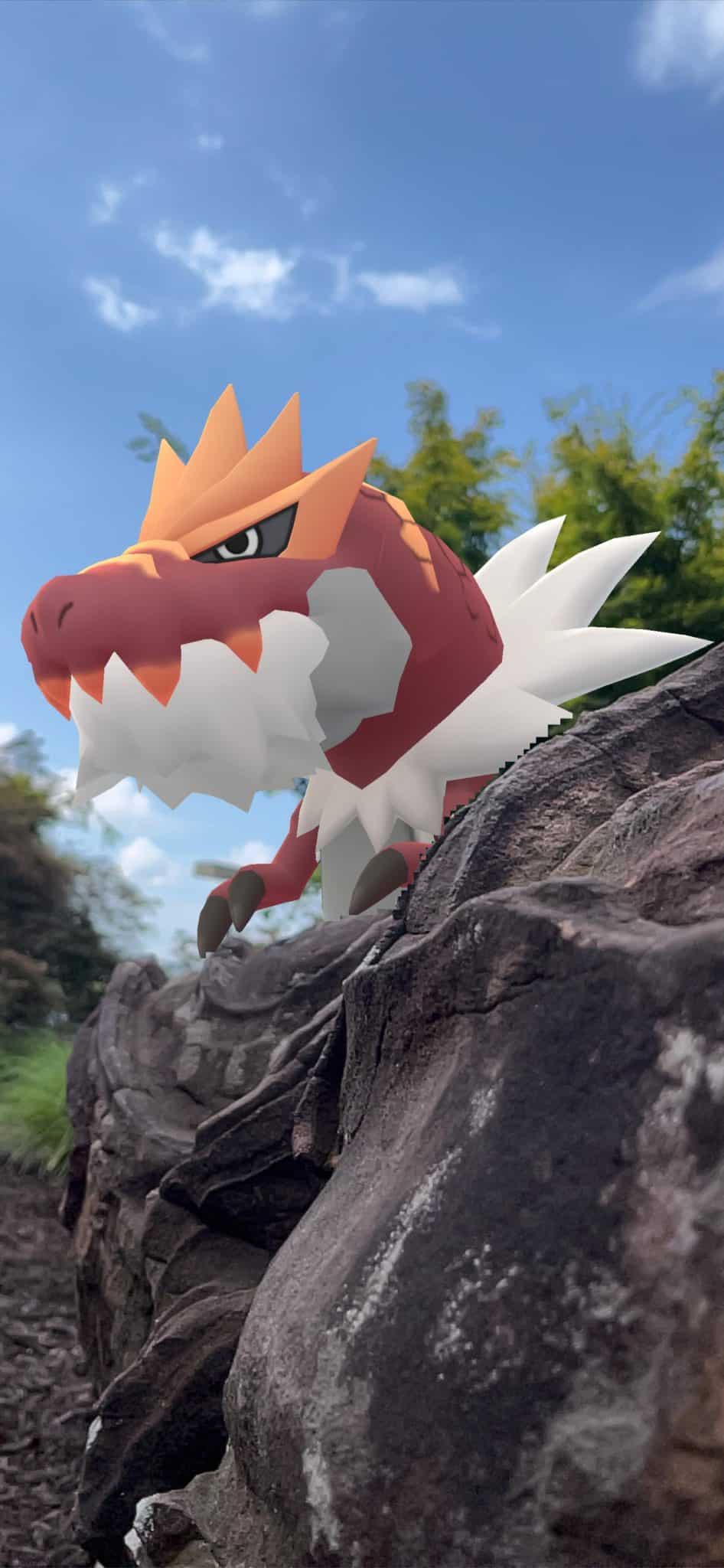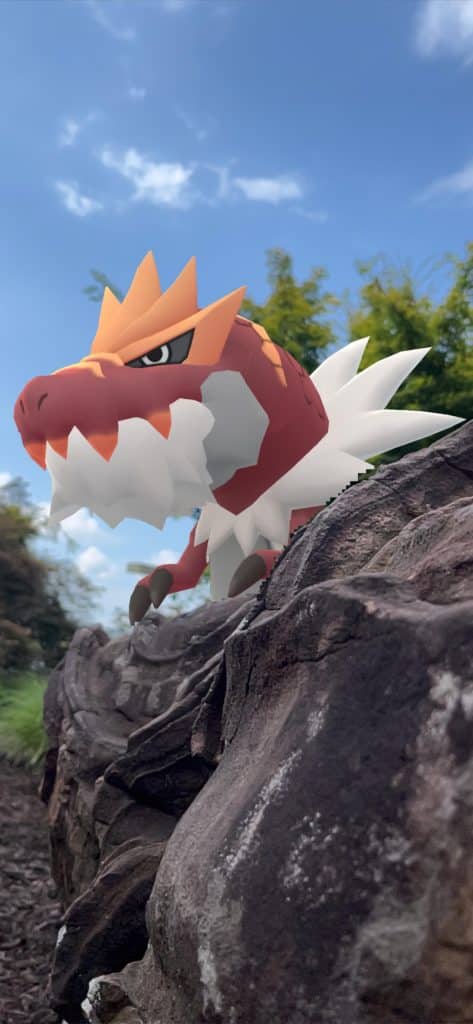 'We sent a group of people back in time to the Fossil-mon Era with the help of a Celebi to document and maybe catch some of the prehistoric Pokémon there. They didn't return when they were supposed to. We sent a second group to find them. They came back with one of the first group's camera. This is the last of the 93 photos they took.'
'Desert Fly' by Laprasrules12, Mt. Hood, Oregon, USA.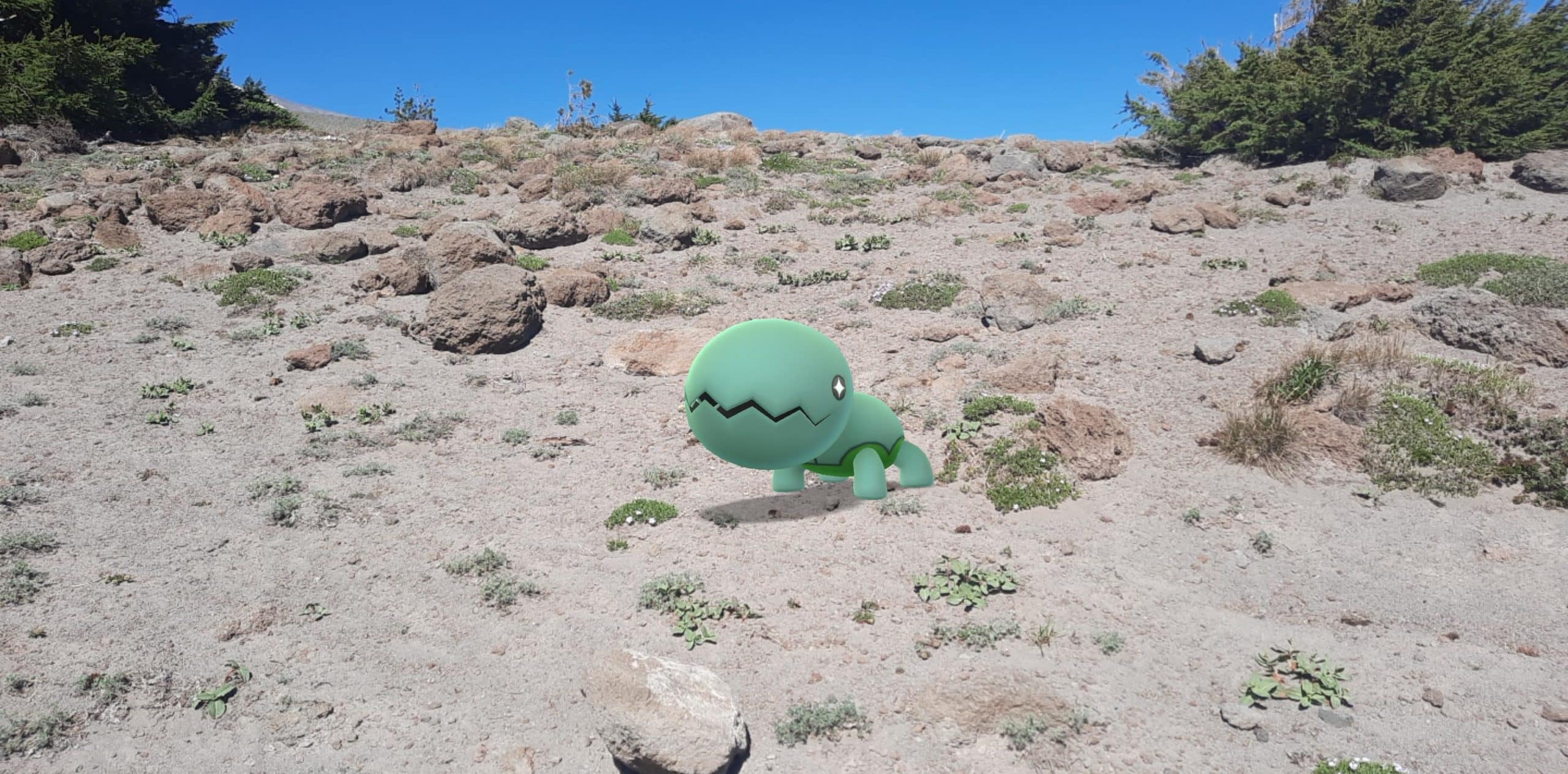 'Even on top of a mountain covered with snow does this silly little guy thrive in the desert.'
'Beach time' by Mark, Llandudno.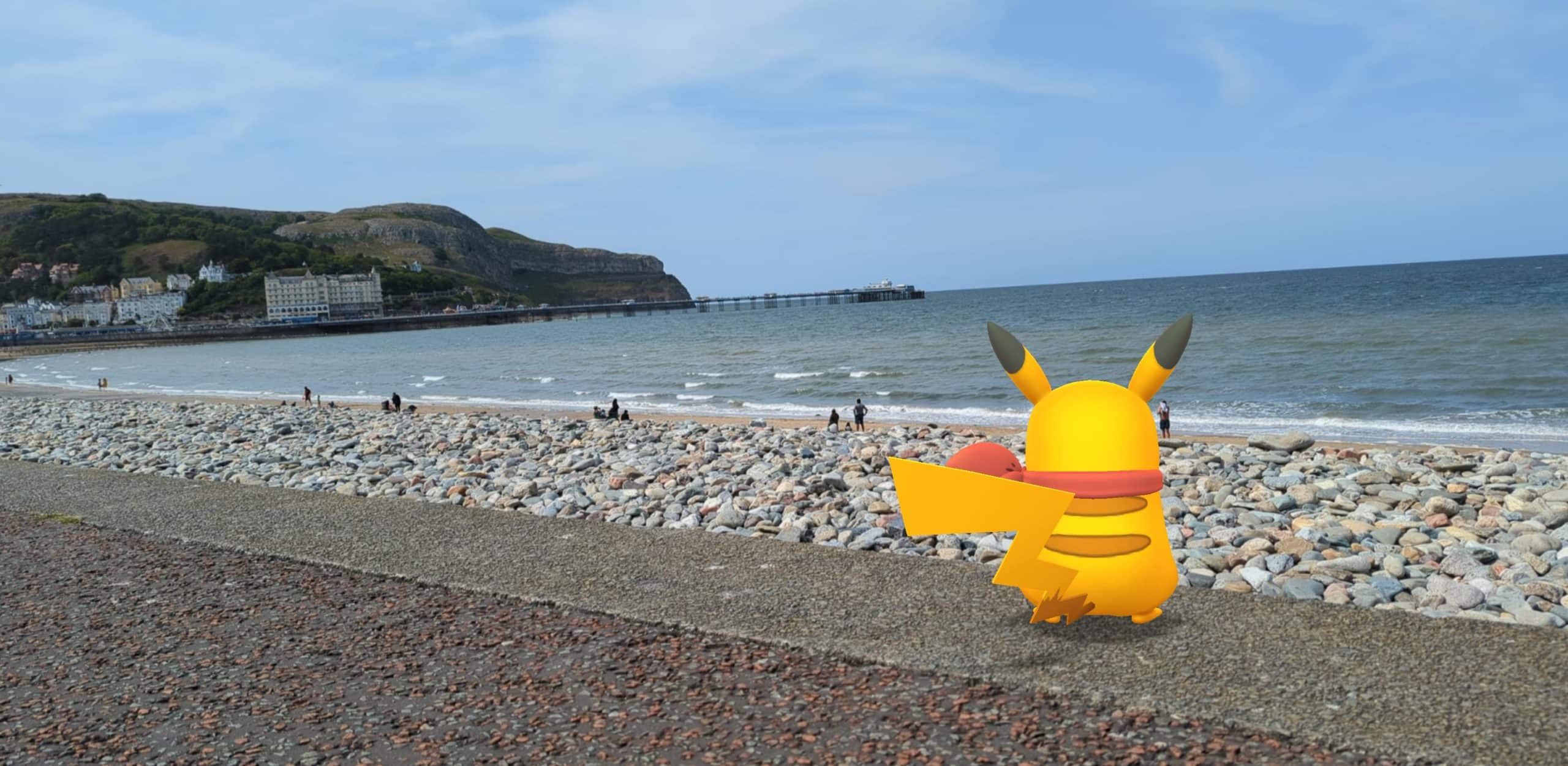 'It certainly wasn't the warmest day to be each the beach, but this Pikachu was here for the views of the pier!'
'Summer is here!' by ACE📸, Tokyo, Japan.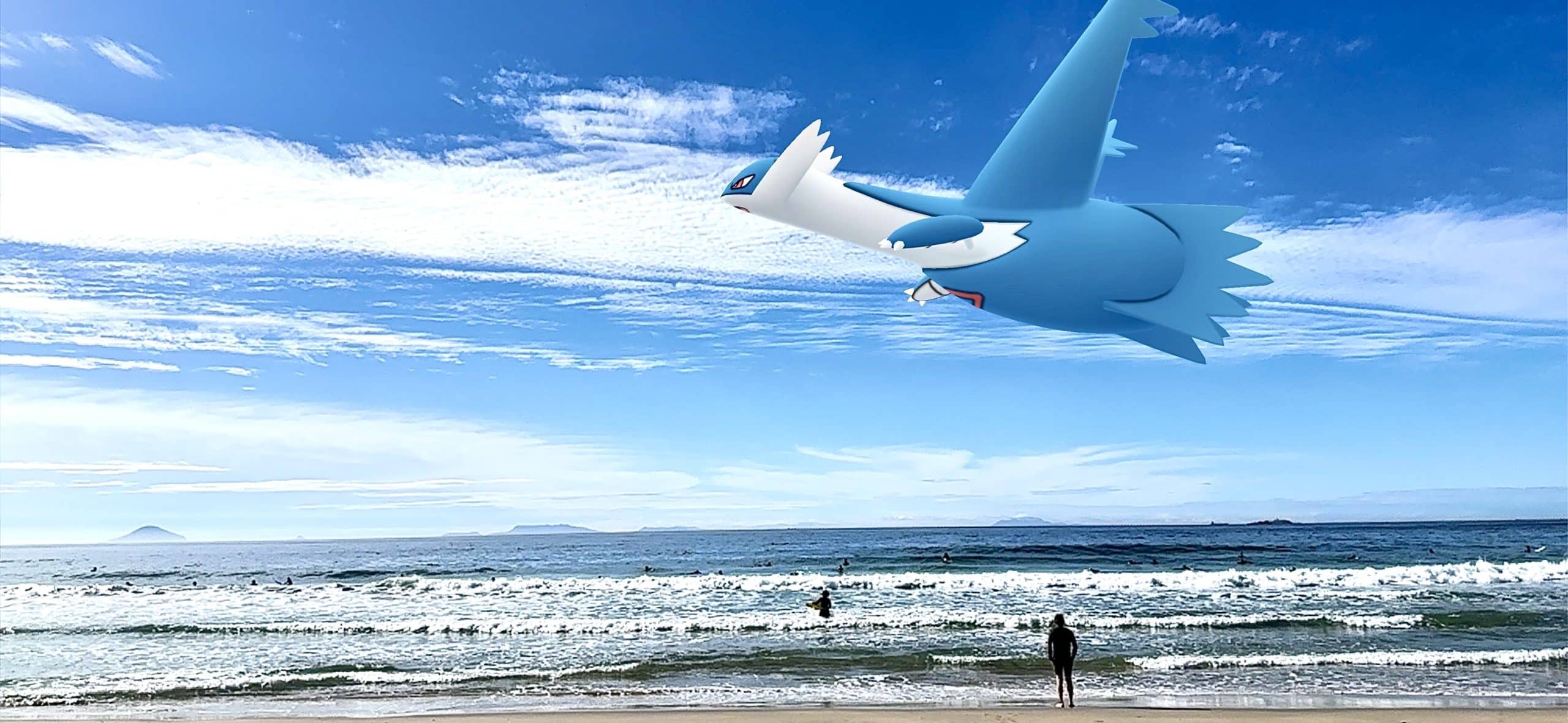 'Life is better in flip flops'
'Summer!' by nana15AR, Hiroshima City, Japan.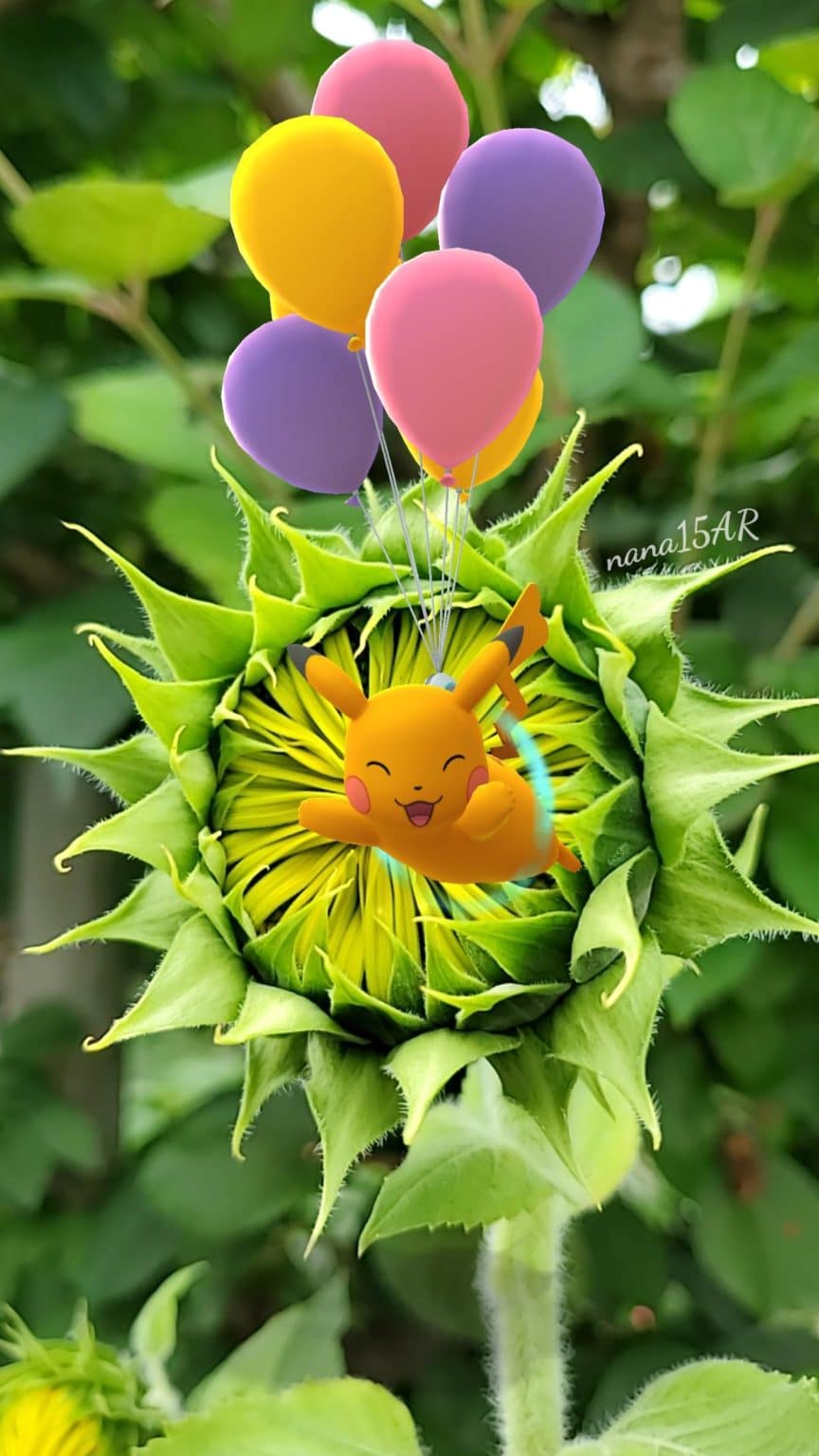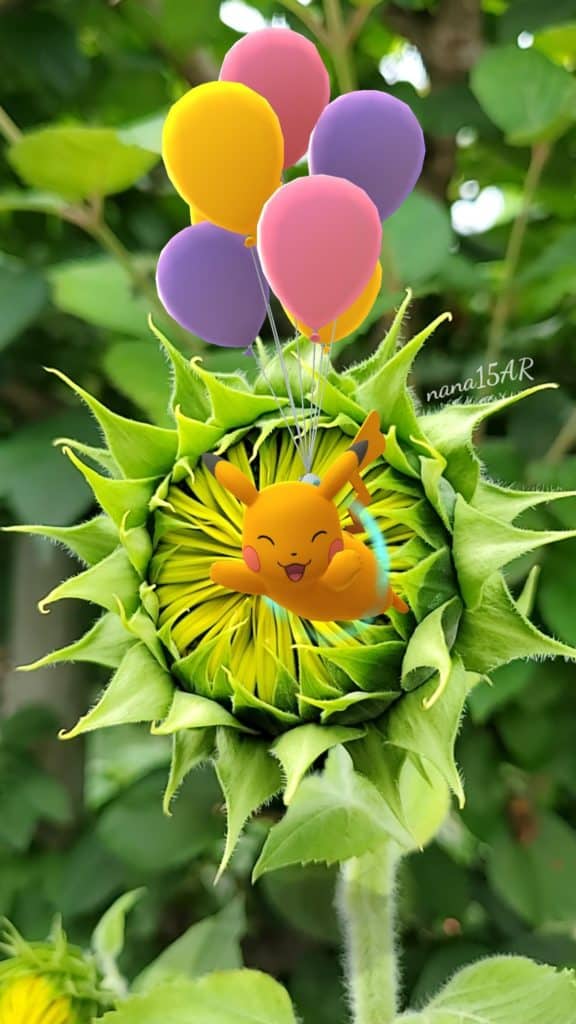 'Summer is starting.
The sunflowers were also preparing for full bloom.'
'Galarian Summertime' by Tudor, Hampshire, UK.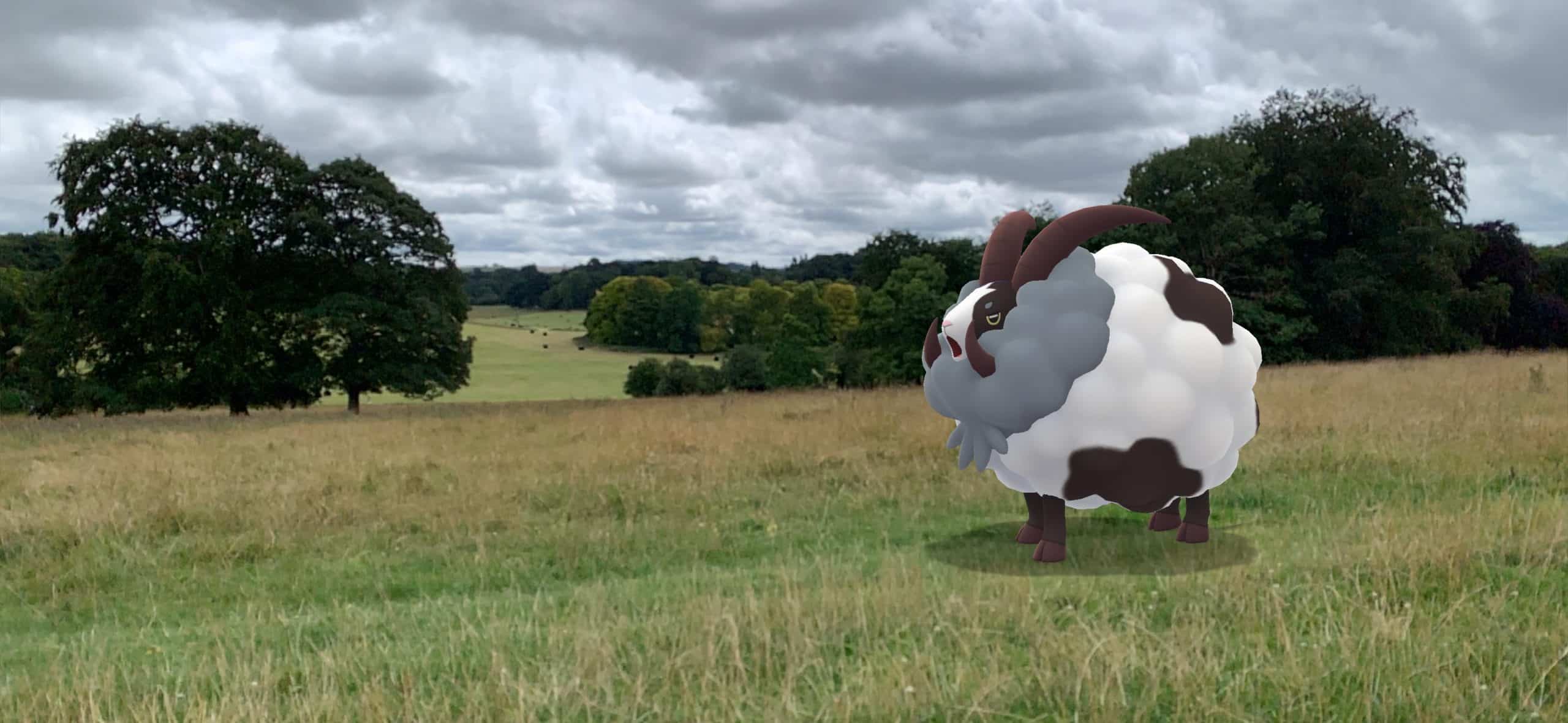 'On a National Trust walk and the view reminded me of the rolling hills of Galar. '
'My favorite secret spot.' by ao, Japan.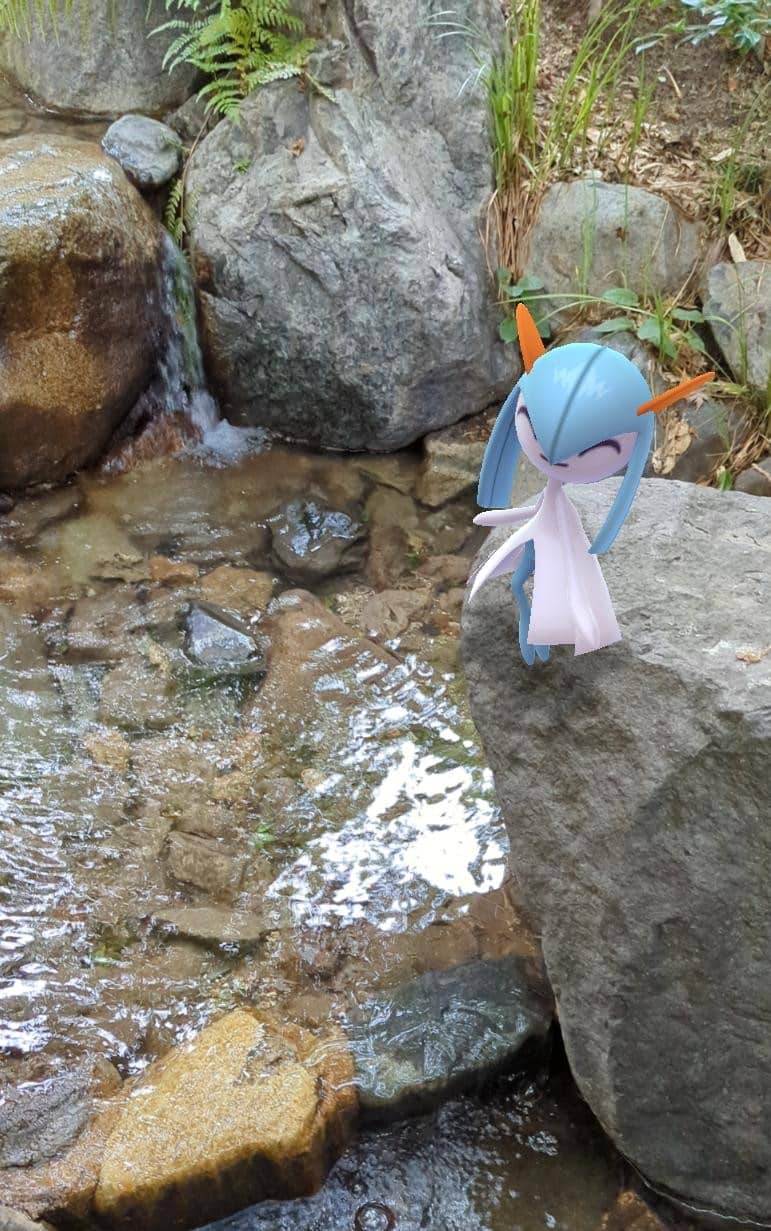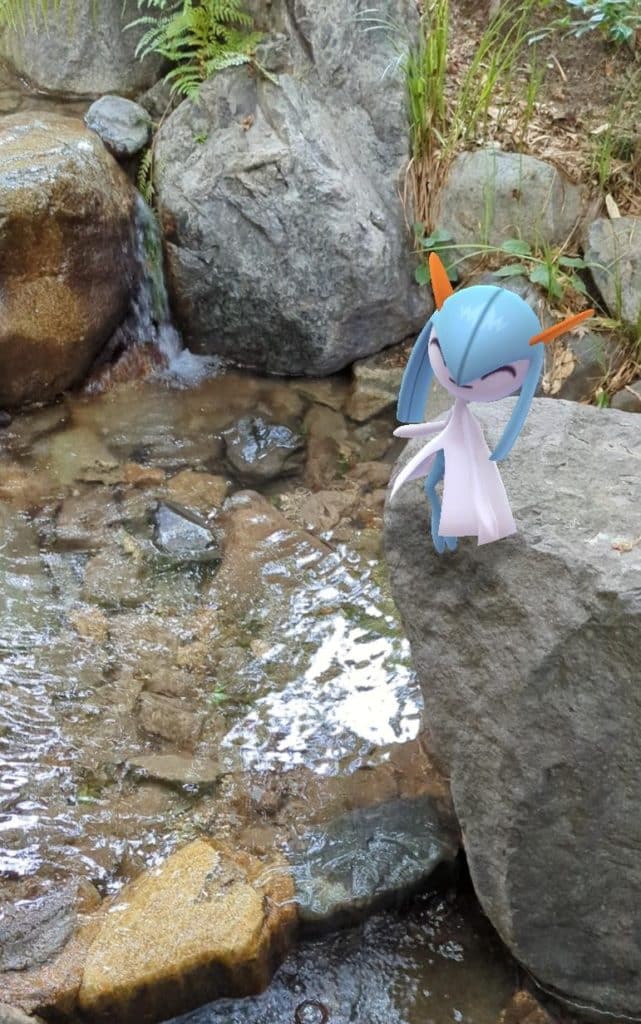 'Let's take a break together in a cool place in the hot summer.'
'Quiet Reflection' by EverdarkRaven, Northern New York.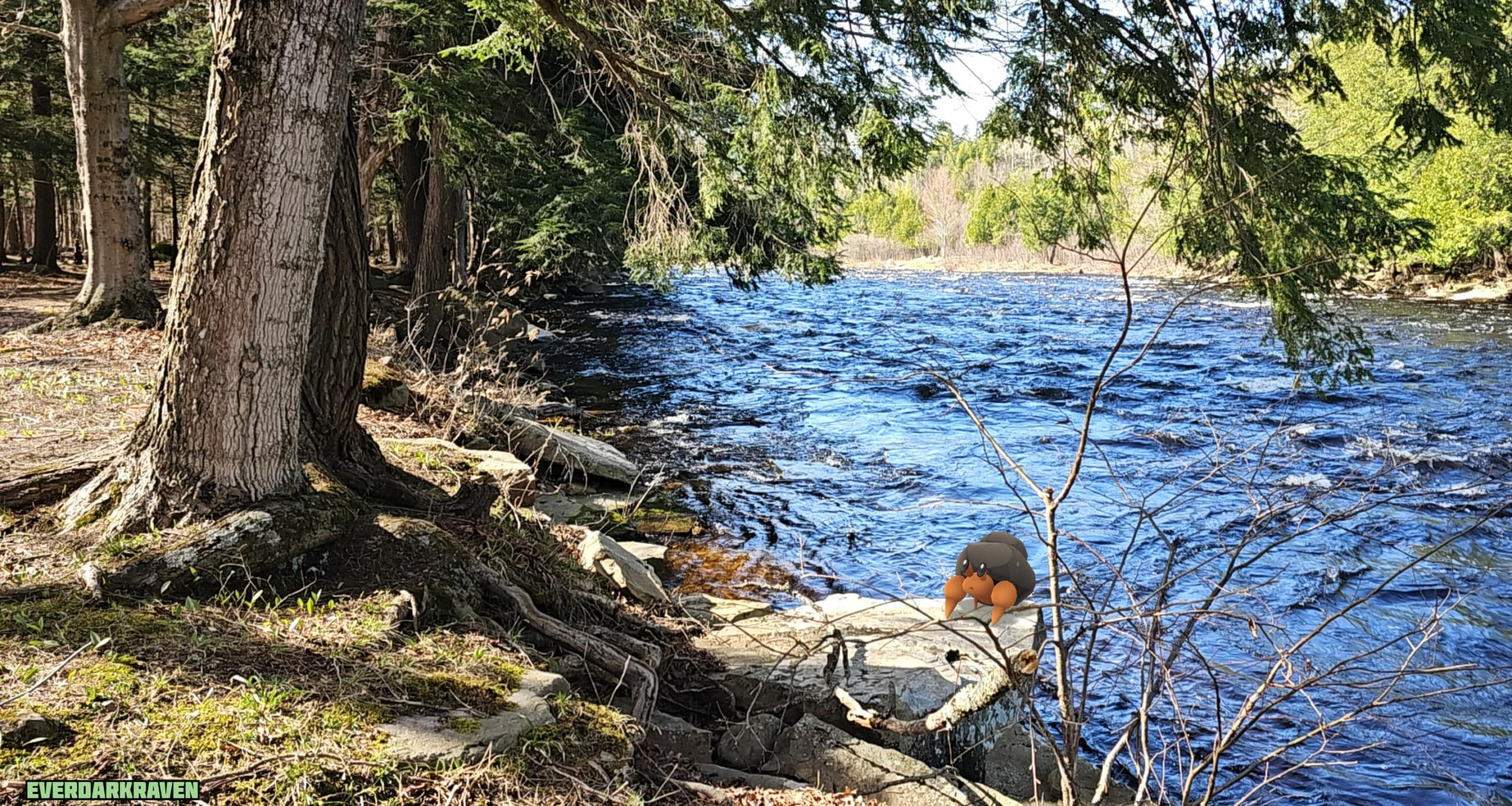 'After the long summer's day on the trail, I stopped along the river to reflect on what has been happening in my life. This little guy came to share with me the stream of quiet reflection. '
'Summer vacation' by ACE📸, Tokyo, Japan.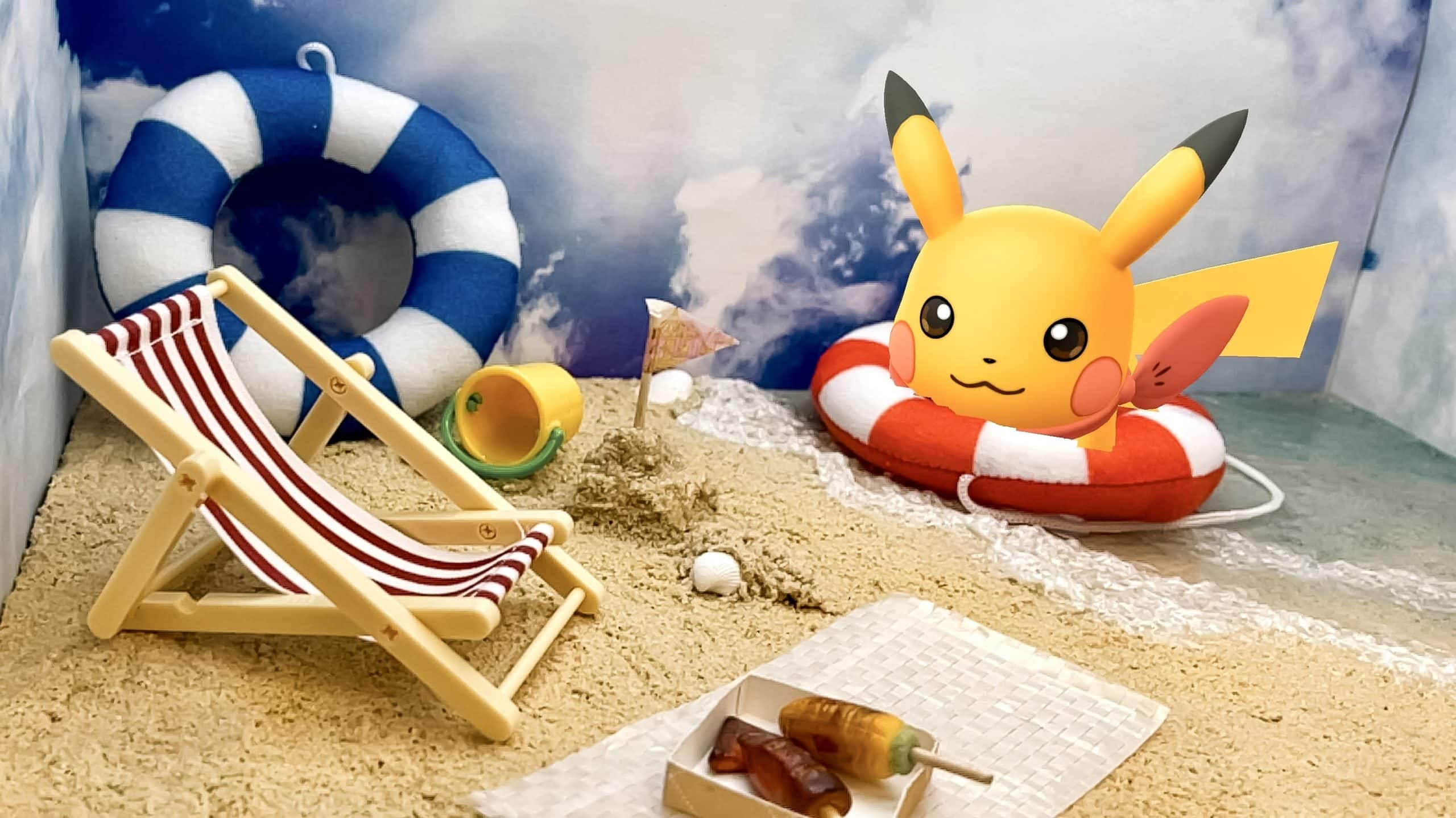 'Have a nice summer vacation!'
'Buzzing Sunset' by chlebas21, Kolín, Czechia.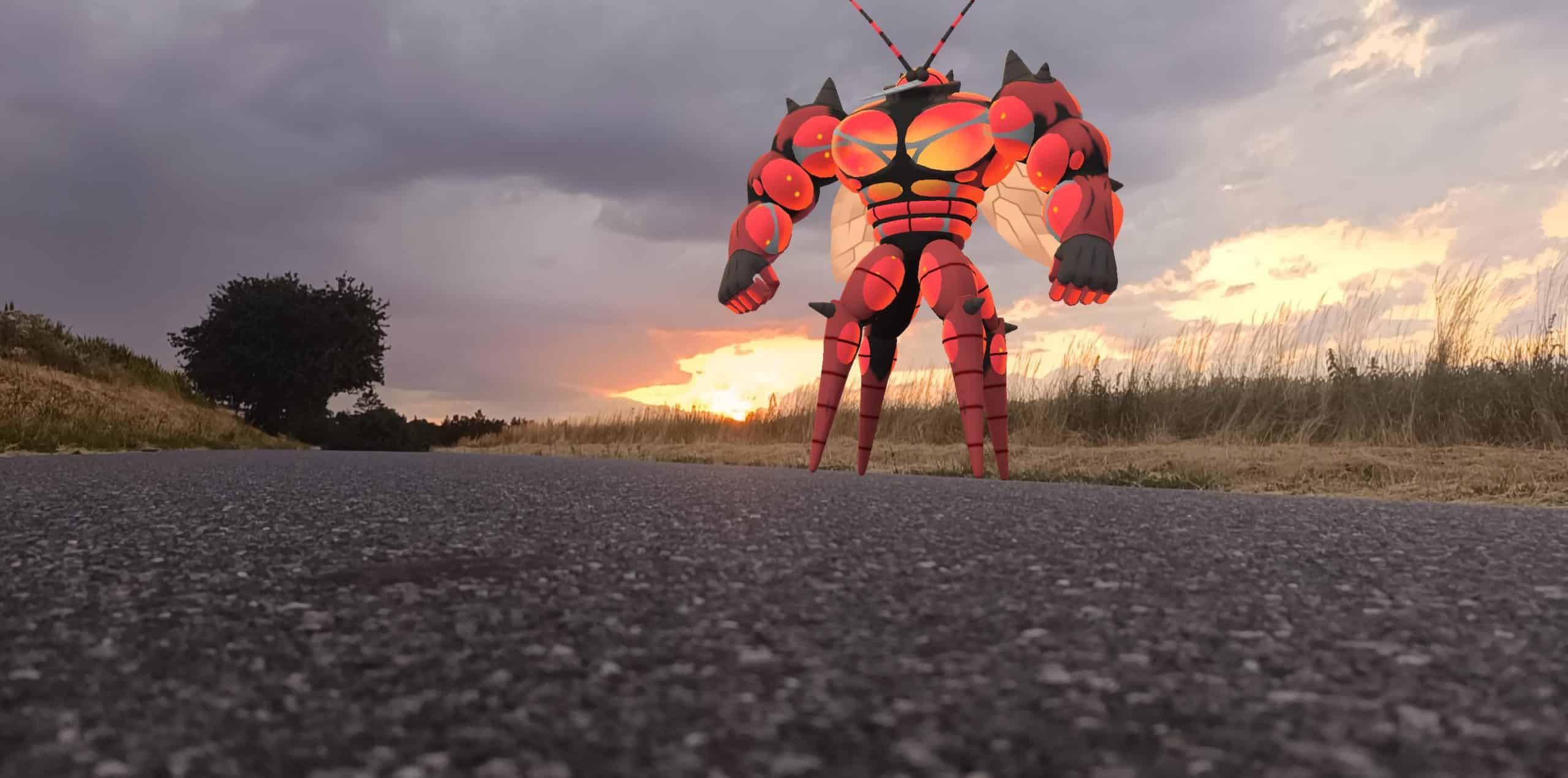 'I was casually strolling outside while sun was settings so i got an idea of taking my buddy Buzzwole out and take a few pictures'
By Kadous, Gdansk, Poland.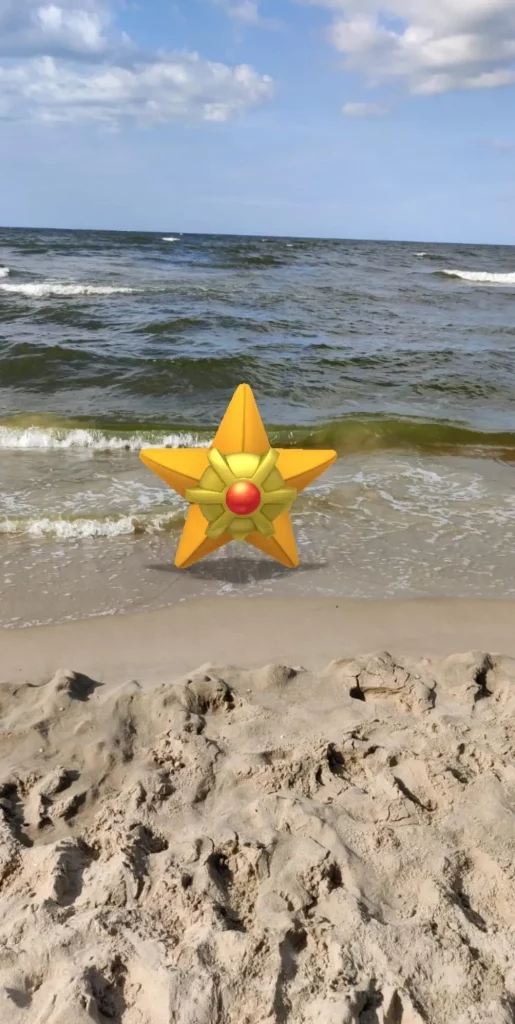 'This Staryu emerged from the seas just to say hi. We are just pen-friends since then.'
'Jelly Bubble Trouble' by Feresk, Sibulan, Negros Oriental, Philippines.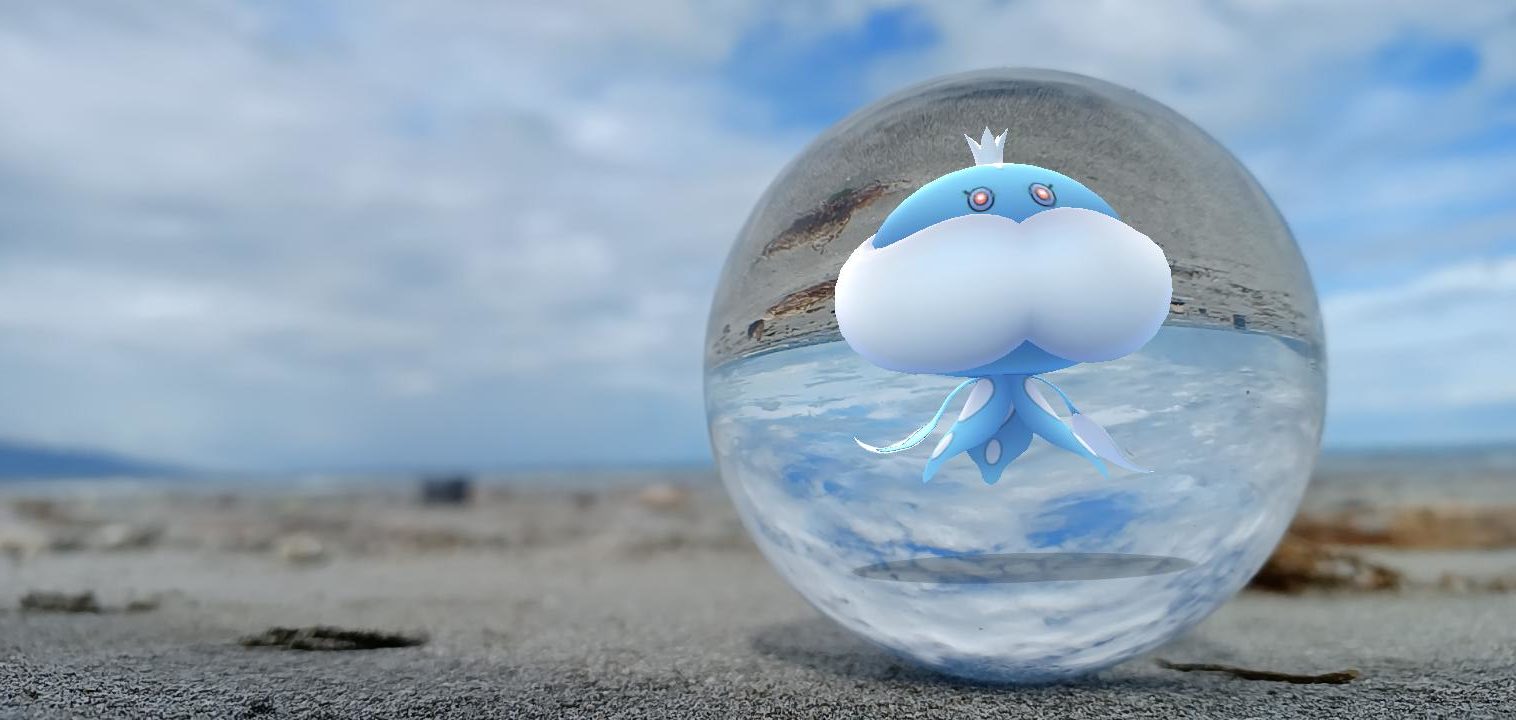 'This is a great way to bring your aquatic buddy around!'
'The Watcher' by EverdarkRaven, Northern New York.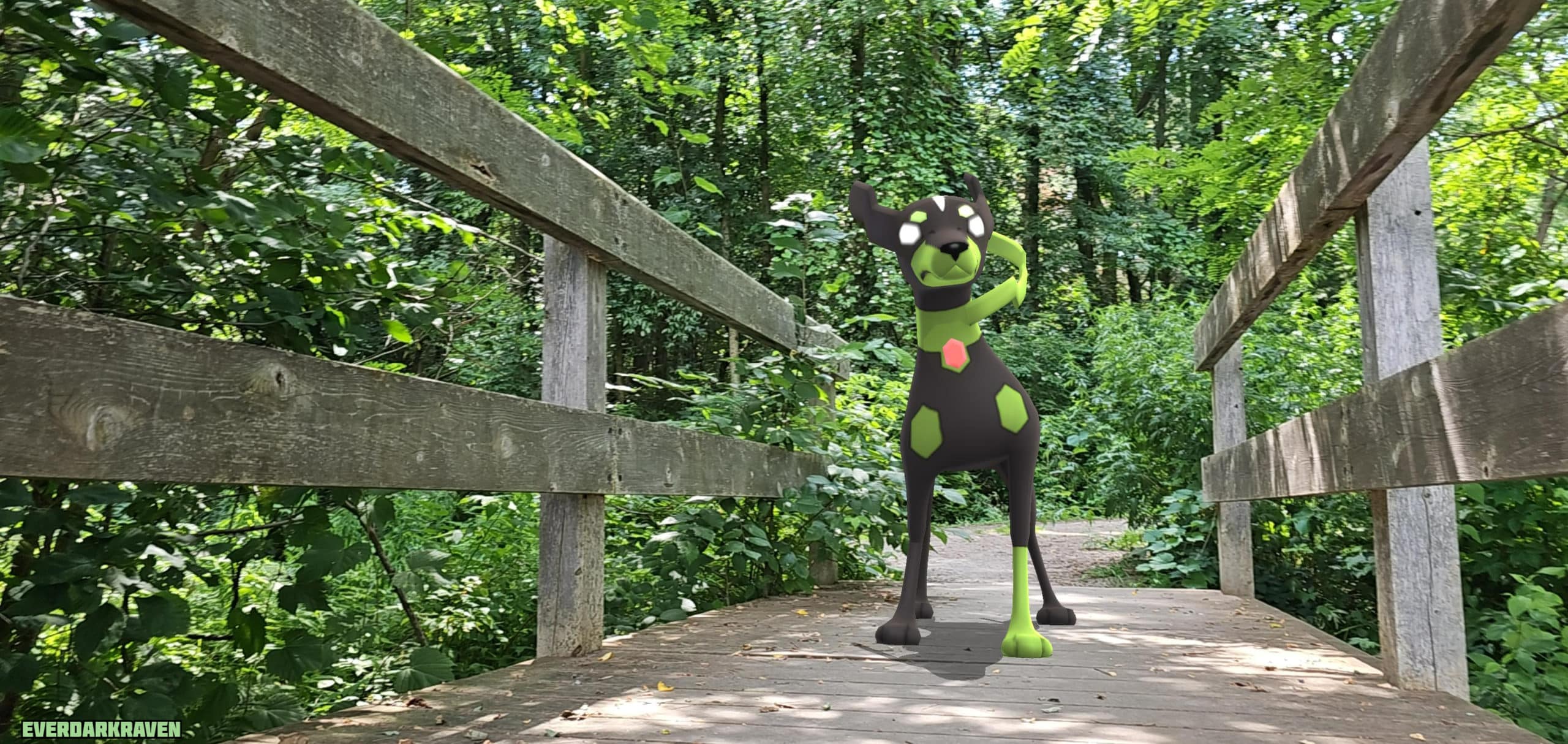 'The entire time I was on this trail, it felt like something was watching me. I then noticed a green cell-like Pokemon inching itself forward. No matter what I did to it, it kept wanting to move forward in the same direction. I let it be and walked in the direction it was headed…I found what was watching me. '
'Ribbon for flowers.' by nana15AR, Hiroshima City, Japan.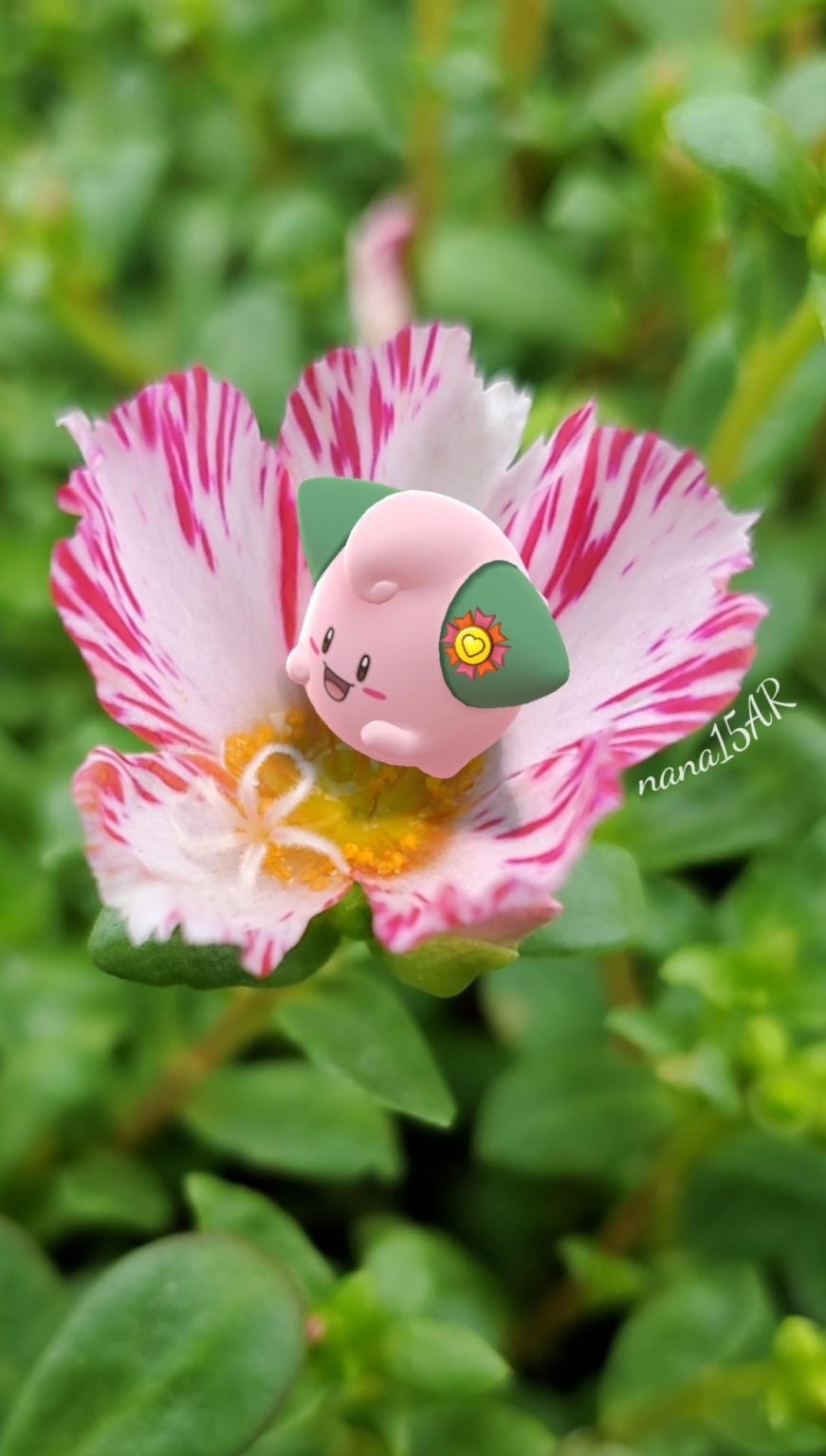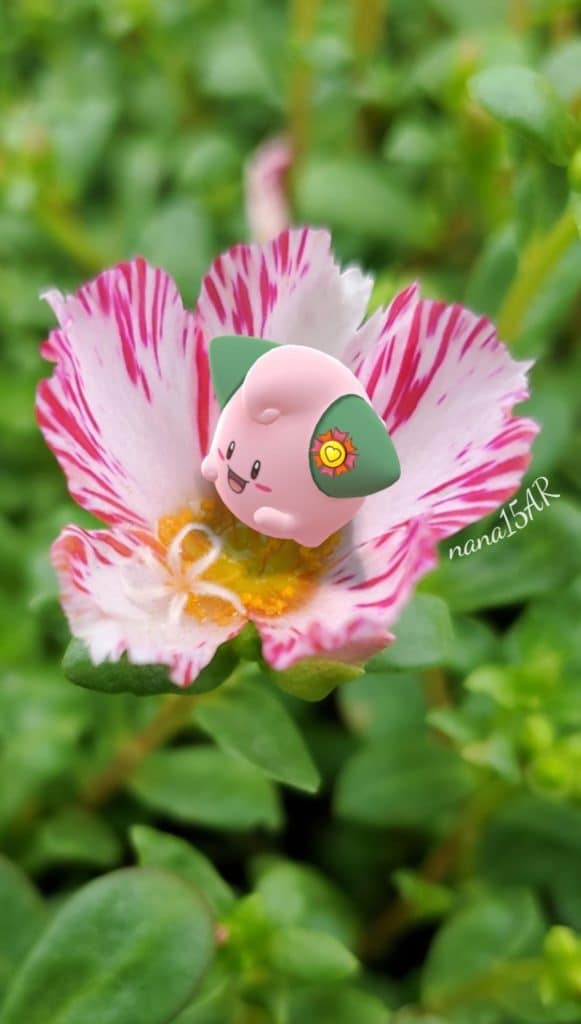 'Portulaca, which blooms in hot weather, also Best Buddy Ribbon on too.'
By ao, Japan.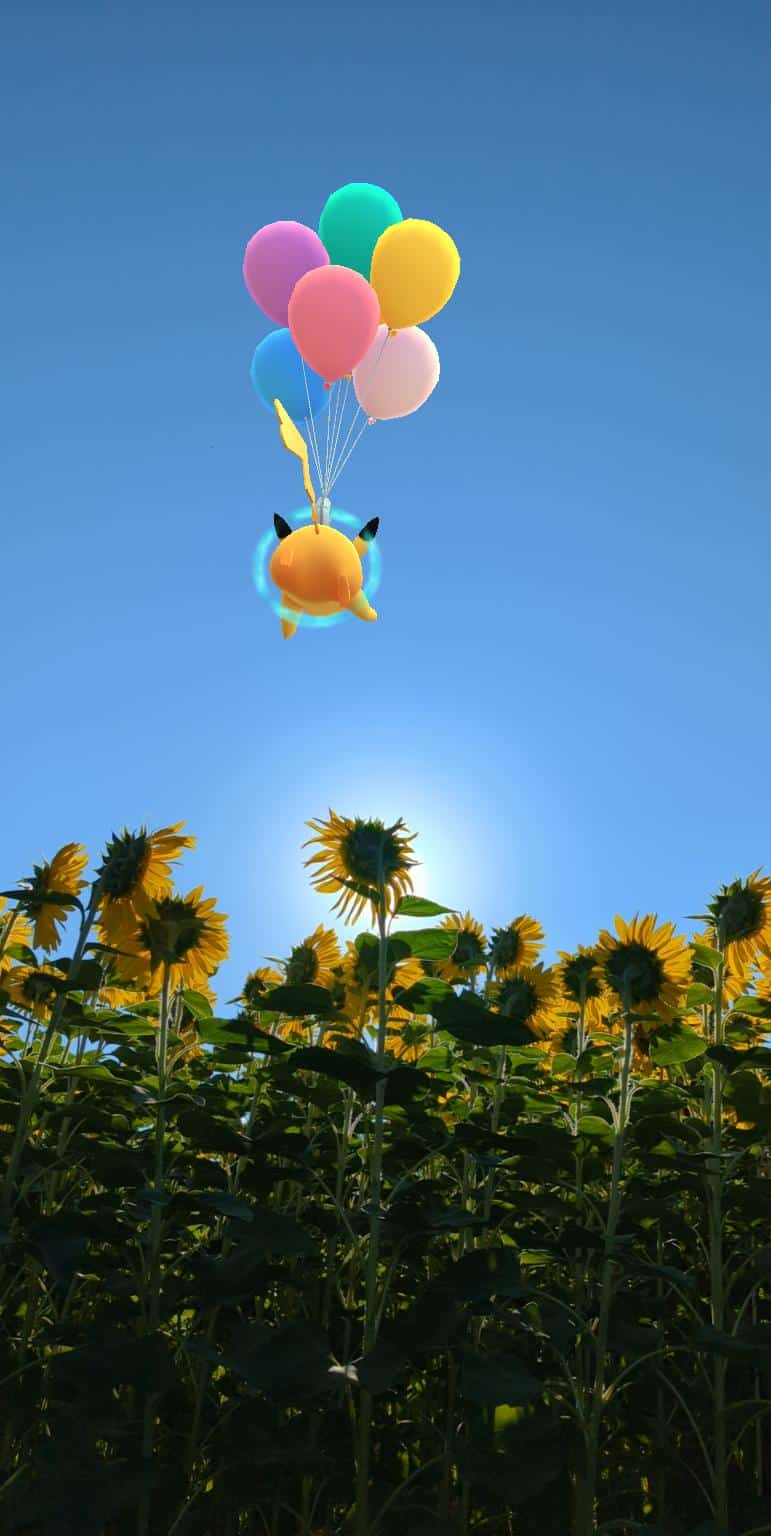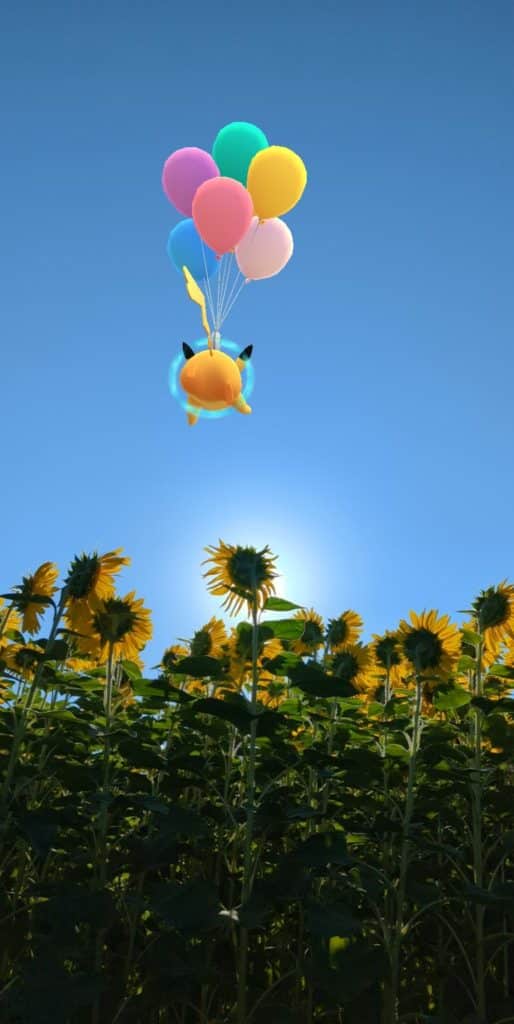 'Pikachu is flying towards the sun. It looks like a sunflower.'
'Let's go for a swim.' by ACE📸, Tokyo, Japan.
'Sandy toes, sun-kissed nose'
'fierce heat' by ずんだオレ, Kiyose Sunflower.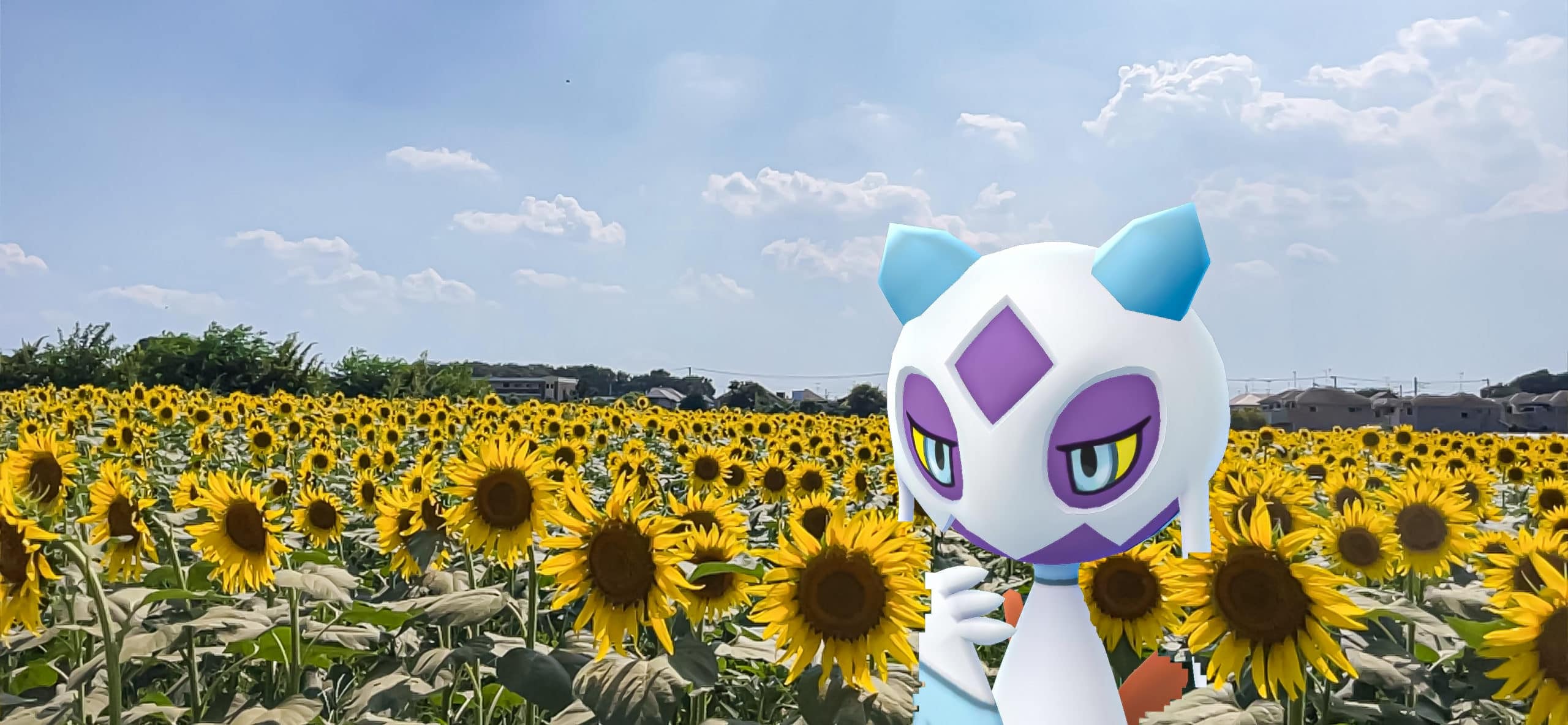 'I can solve it.'
Edited Images
The below AR images have been edited or filtered in some way.
'Volcanic heat!' by PopPunkPokemonYT, Alola Region.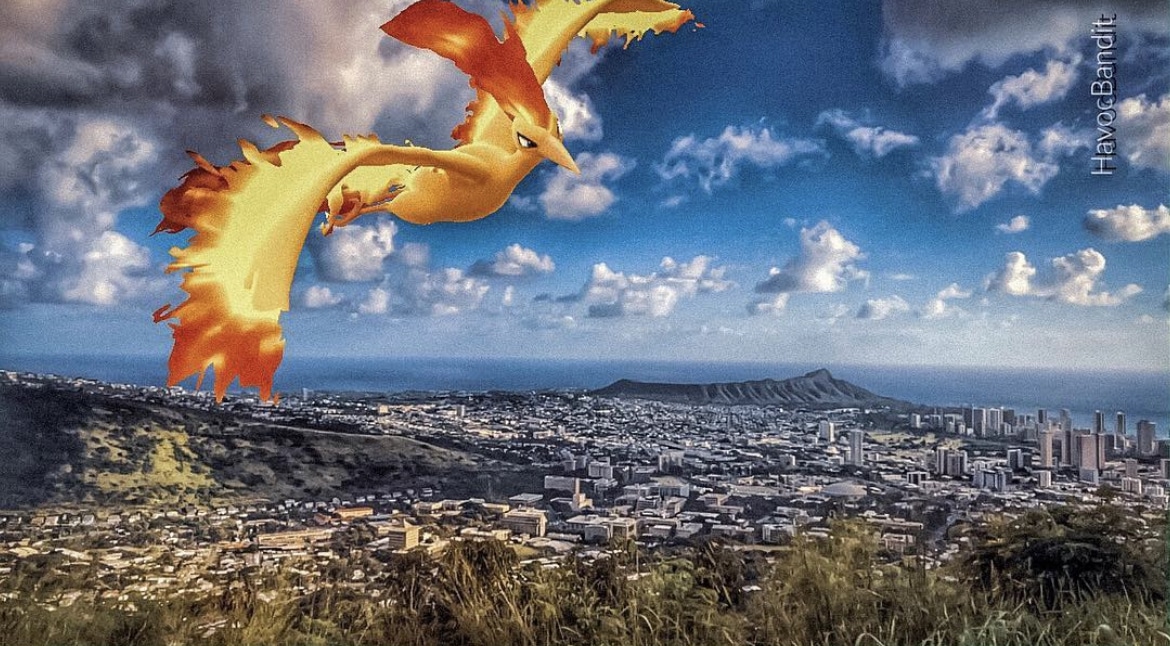 'The most remote island chain on the planet is home to many dormant volcanos. Here in the Alola region a wild Moltres has made its home inside one of those volcanos. Now that the summer months are here it is more comfortable flying around in the warm sun-kissed skies. '
'Auntie is Sun Bathing' by Feresk, Zamboanguita, Negros Oriental, Philippines.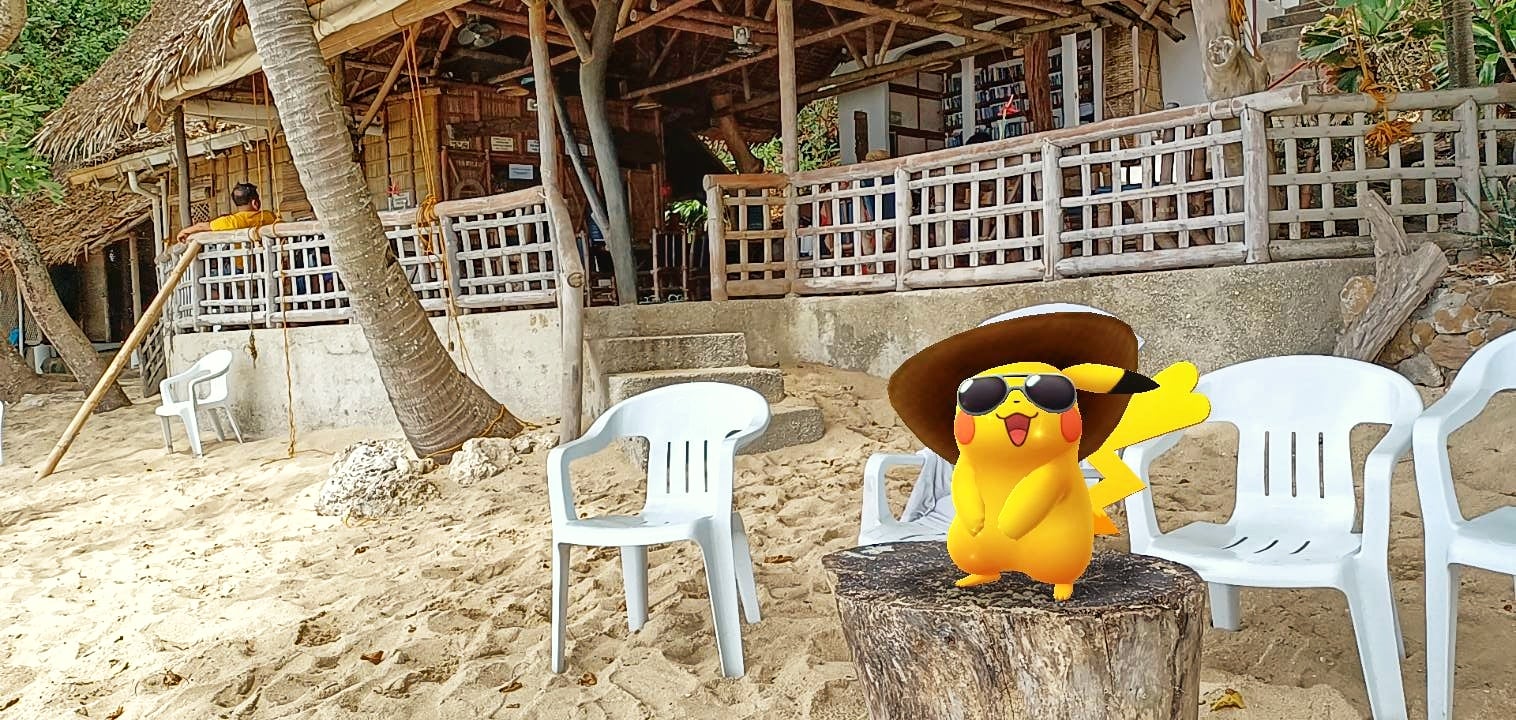 'When you need someone to look after your stuff while you play in the sea, auntie is always willing to do so.'
'Furious Garchomp' by Karthik523, Hyderabad, Telangana, India.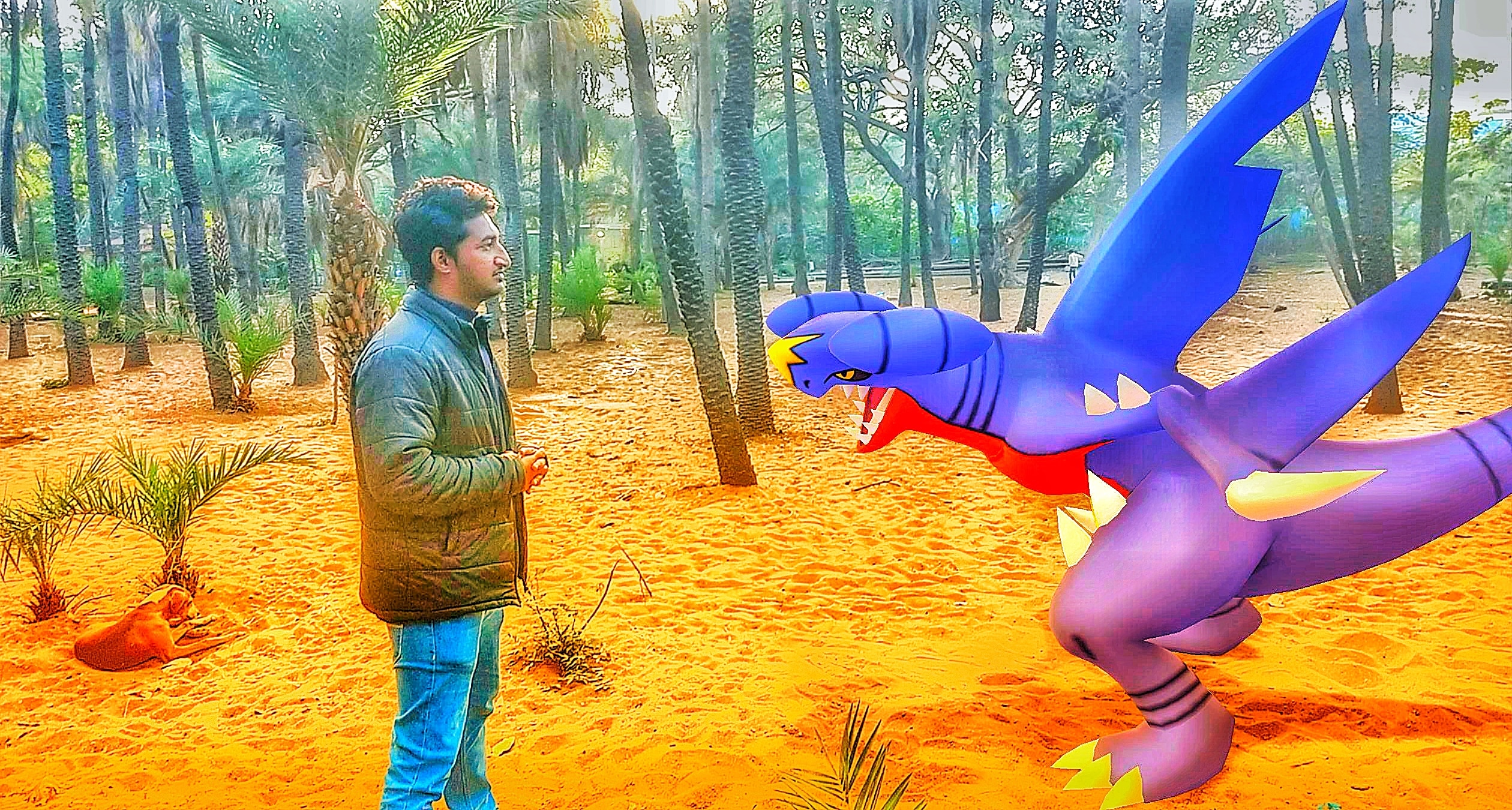 'Garchomp is furious on its trainer for bringing it up in the heat. '
'Meet Captain Squirtle' by pokemoninlife, Anping Fisherman's Wharf, Tainan, Taiwan.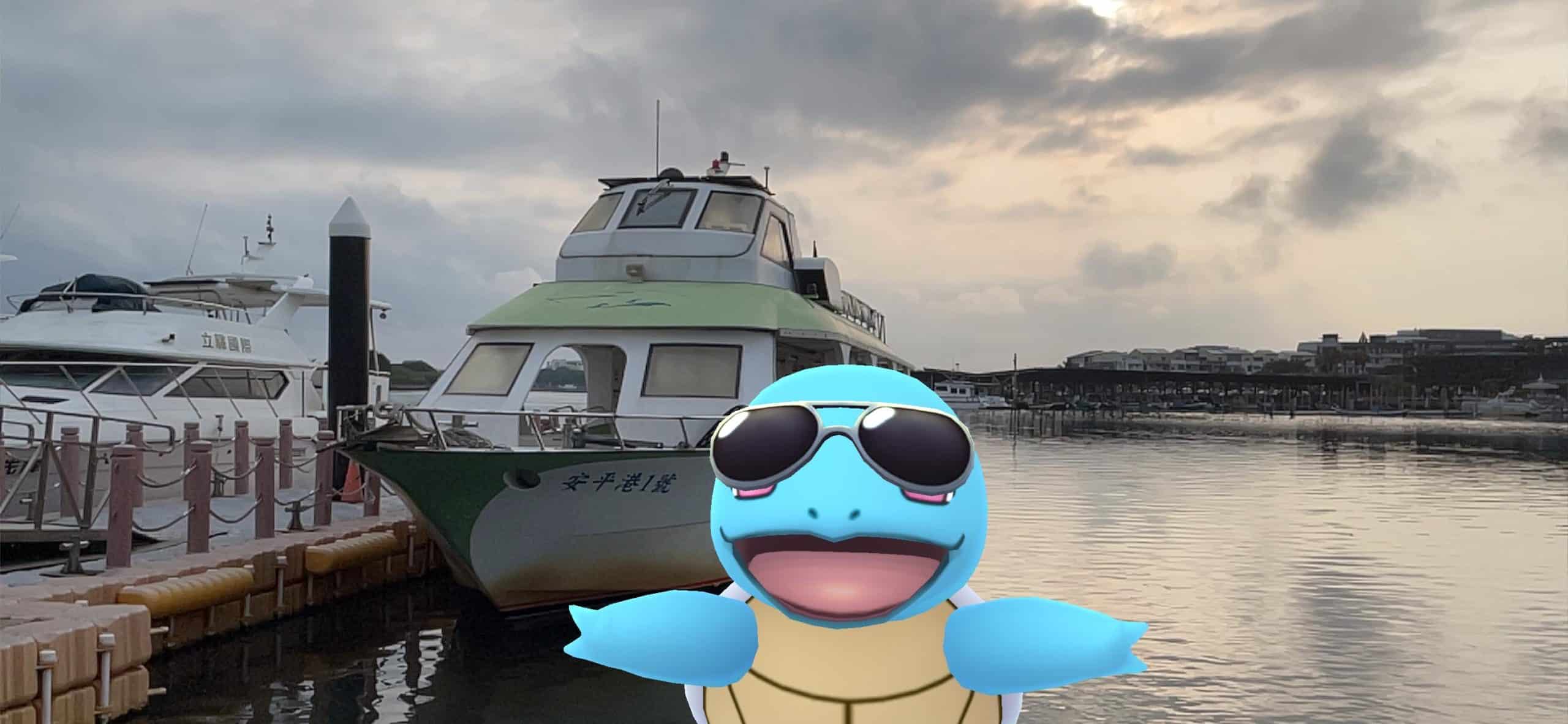 'In Anping Fisherman's Wharf, there is a boat tour which can show you some historical sites in Tainan via Tainan Canal. During the tour, Captain Squirtle will be with you! Next time, if you got the chance to go to Tainan, don't miss the chance to have great time with Captain Squirtle.'
'City Beach Day' by Hex_Manifesto, Charlotte NC.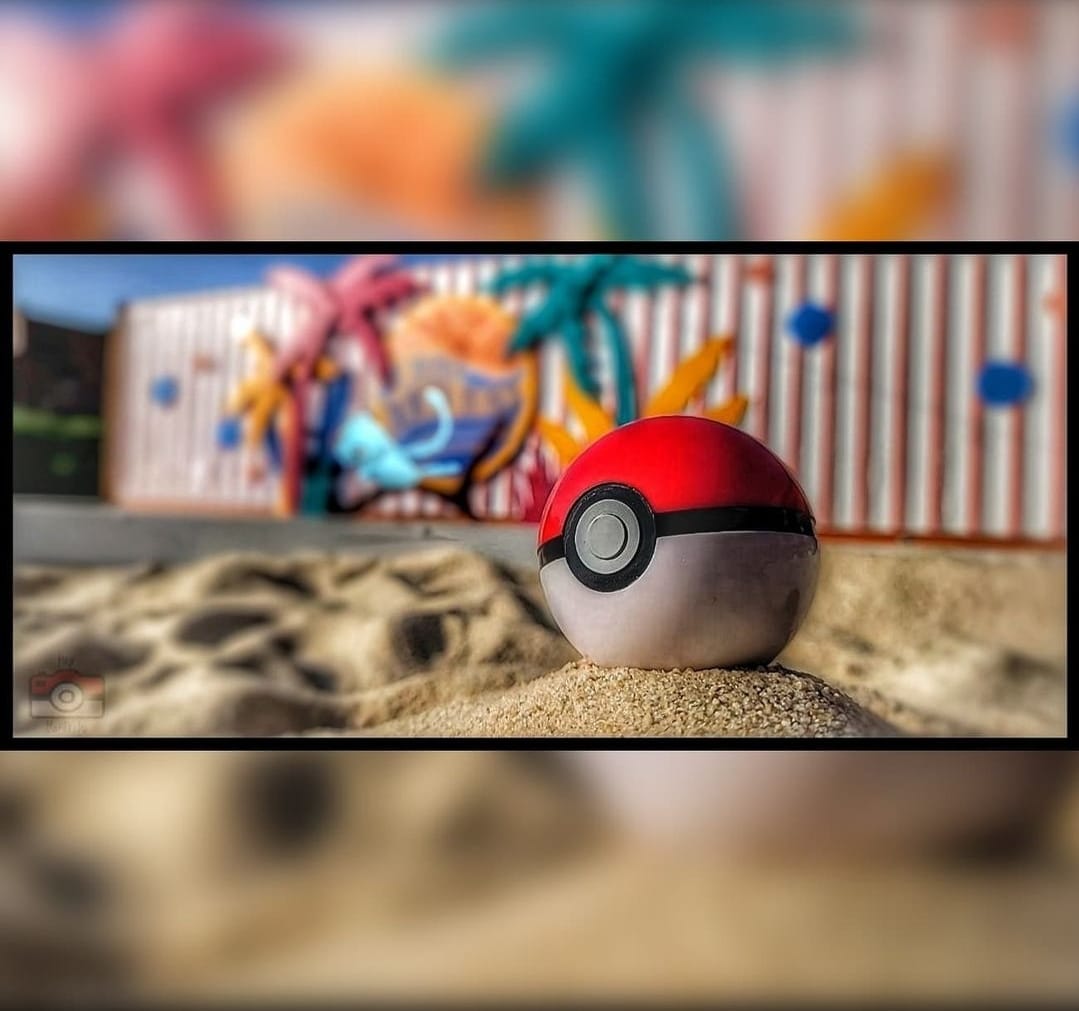 'Sometimes you can't get out of the city and gotta bring the beach to you. Mew found a city beach in camp Northend complete with giant sand pits and metal box cars sporting fun beach backdrop scenes. '
'Ho-Oh – The Rising Flame' by SuperDrogon1, Hyderabad, Telangana, India.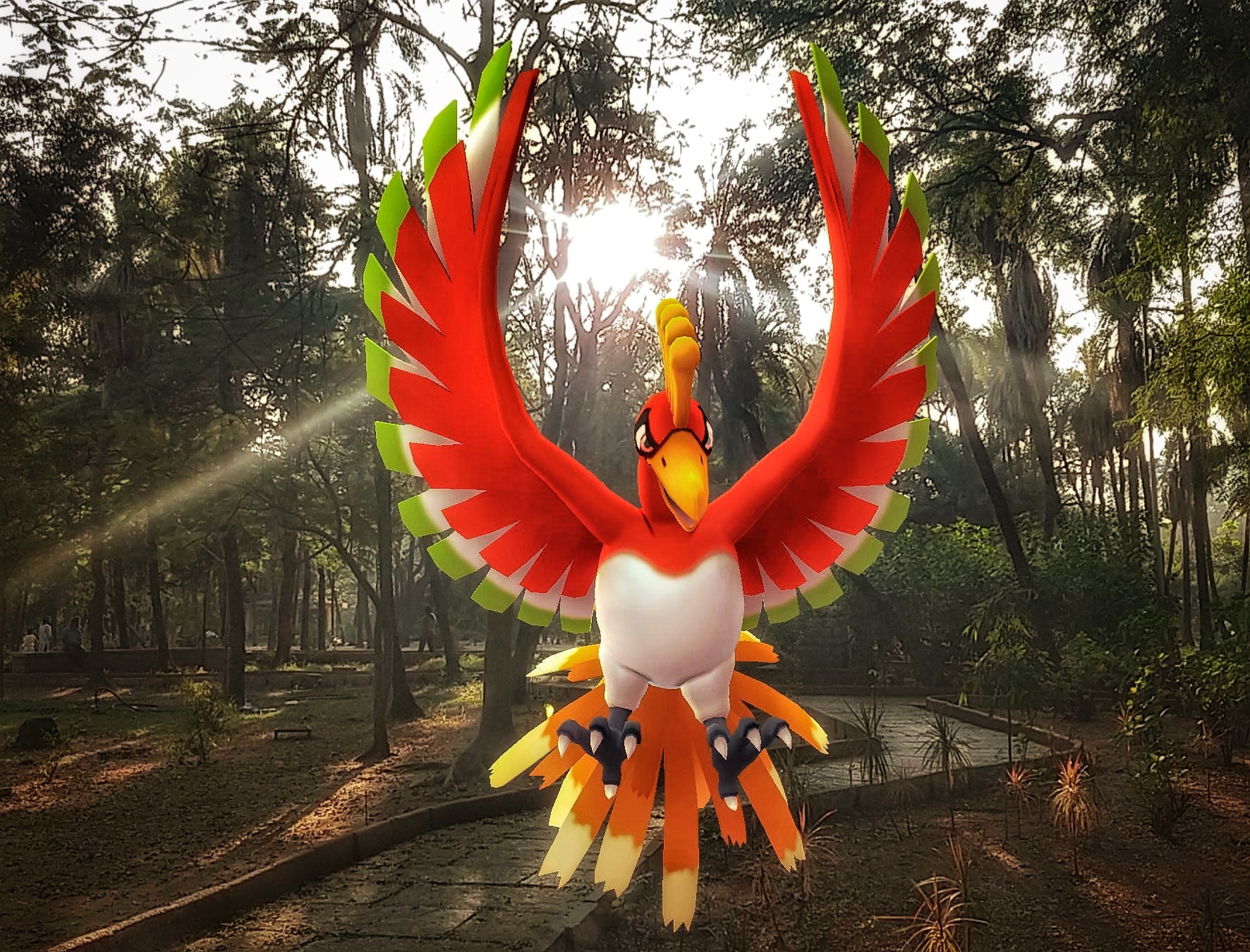 'Ho-Oh embraces the sun rise gaining power from the Sun to power up its Fire moves'
'Lil' Lebowski's first time at the beach' by FusionFlashYT, Rockport Texas.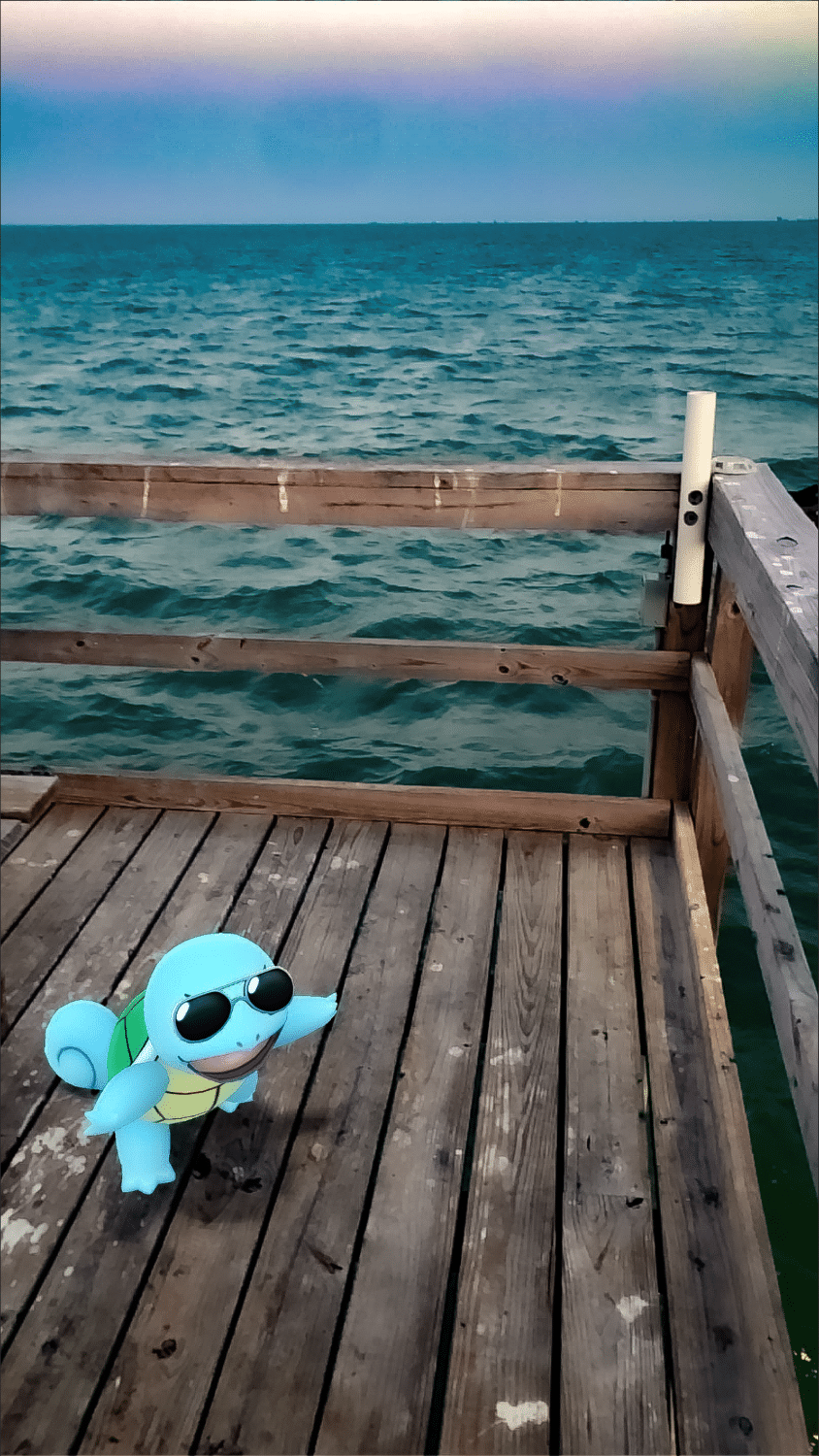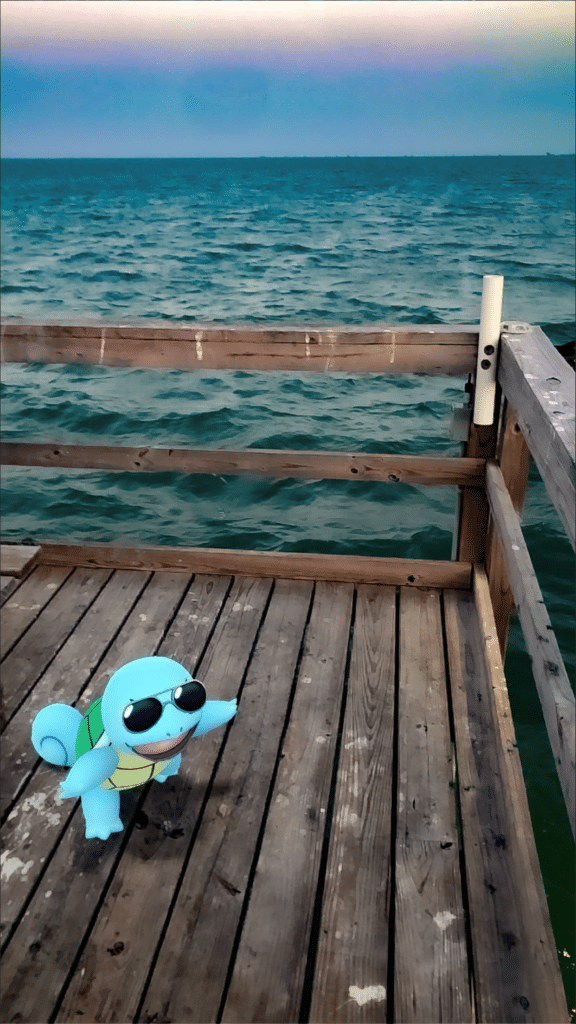 'Lil' Lebowski visited the beach for the first time and had lots of fun!'
'Zzzz' by Mark, South Normanton, England.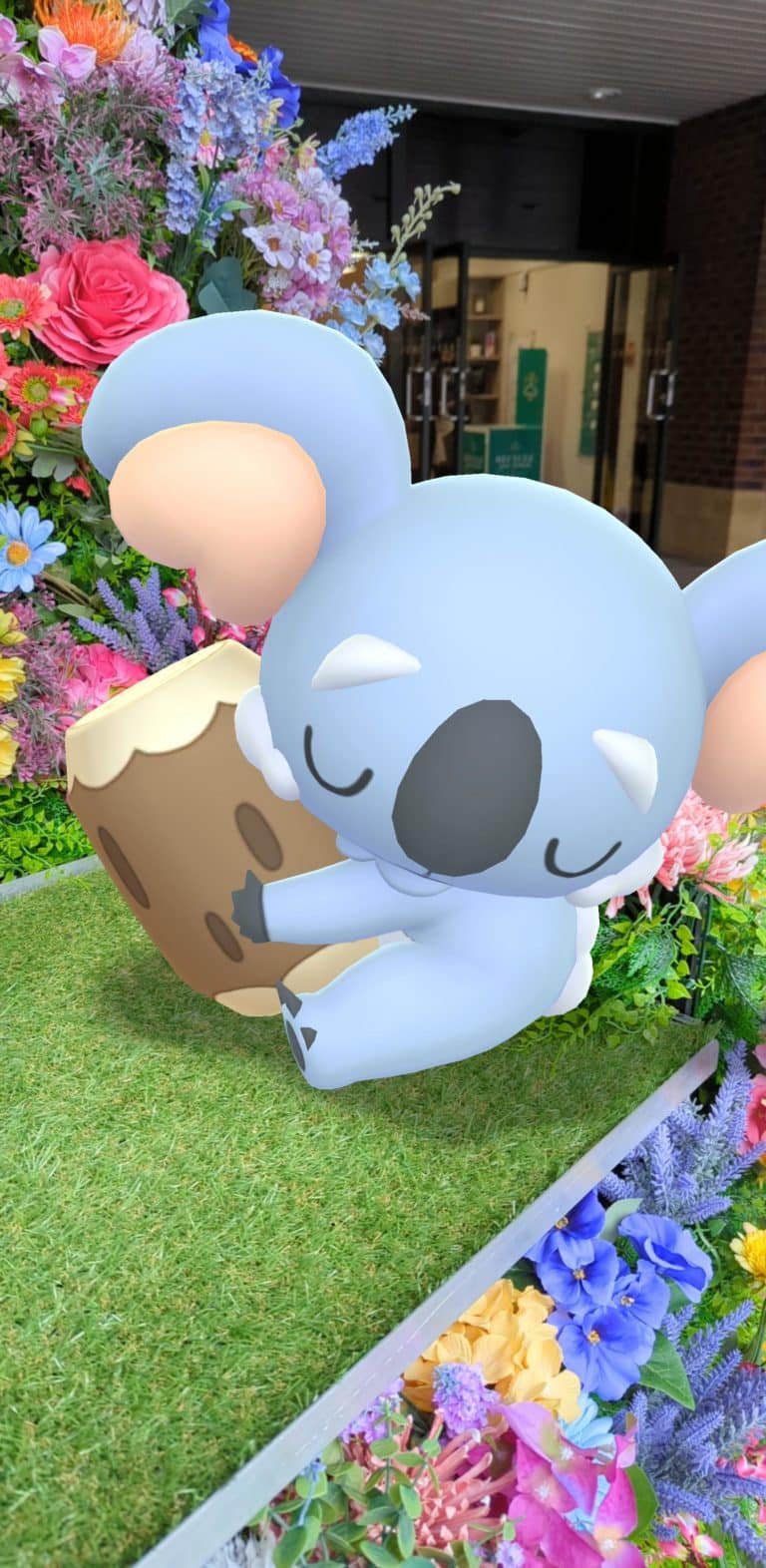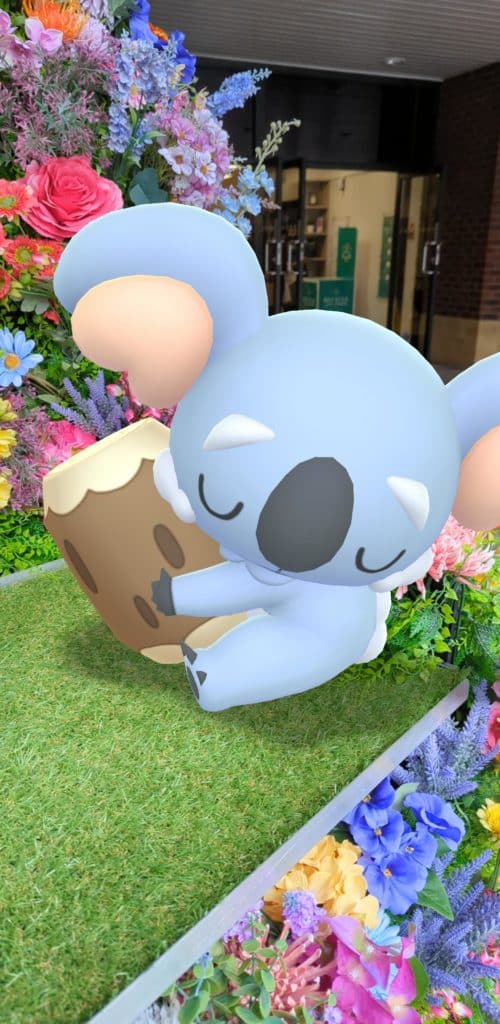 'Found this Komala snoozing on this display at the outlet village nested in this flower arrangement! '
Edits
The below images are composites/full edits, made using a combination AR, existing images, and extensive editing.
'Cooling Off' by MaCatalán, Pichilemu, Chile.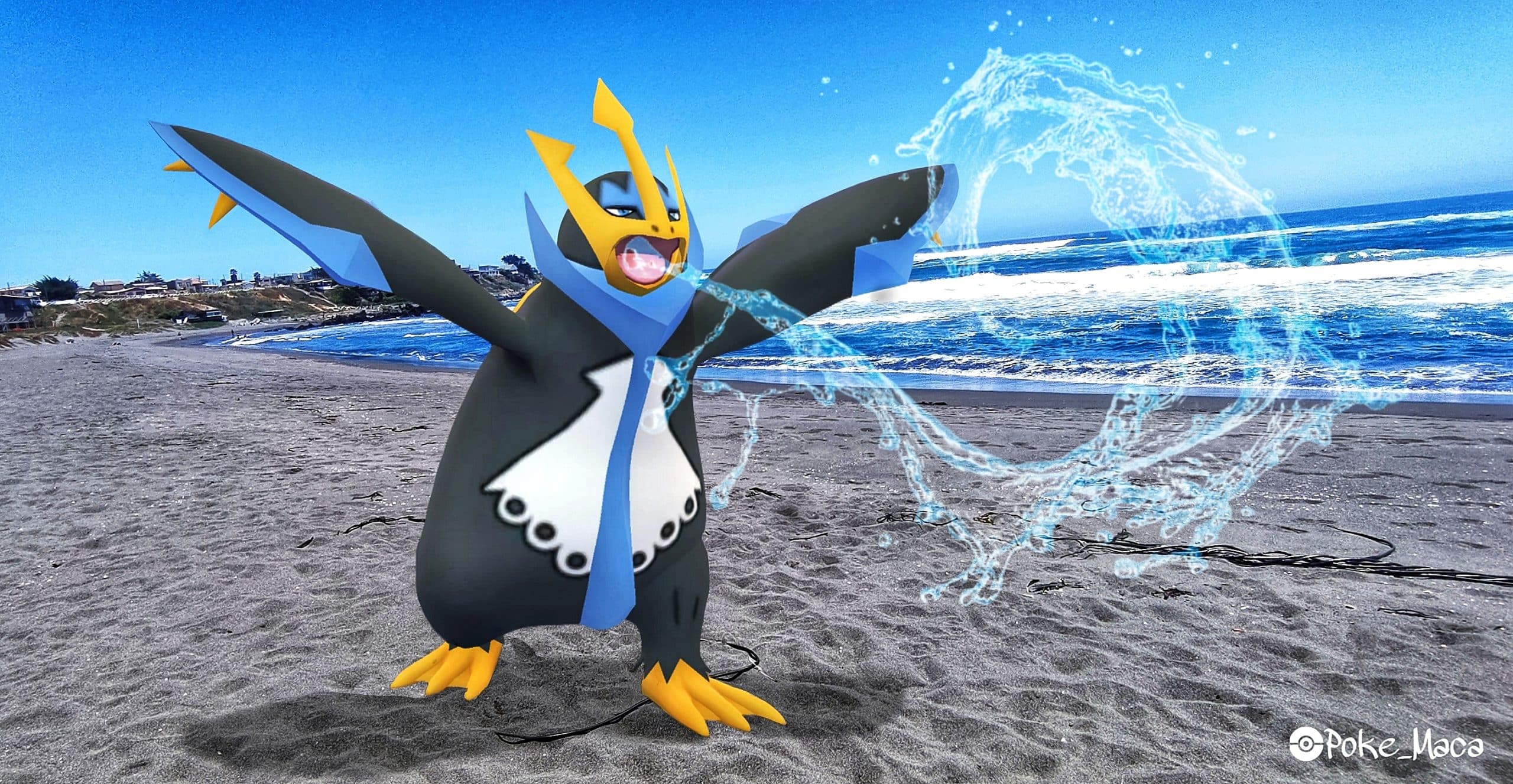 'On the Pacific coast, the water is so cold that only the brave dare to swim in its waters, the rest of us settle for sunbathing and cooling off far from the sea.'
' 『とおせんぼ〜blocking the way〜😪😴💤』' by りむ( Limu), Park Near.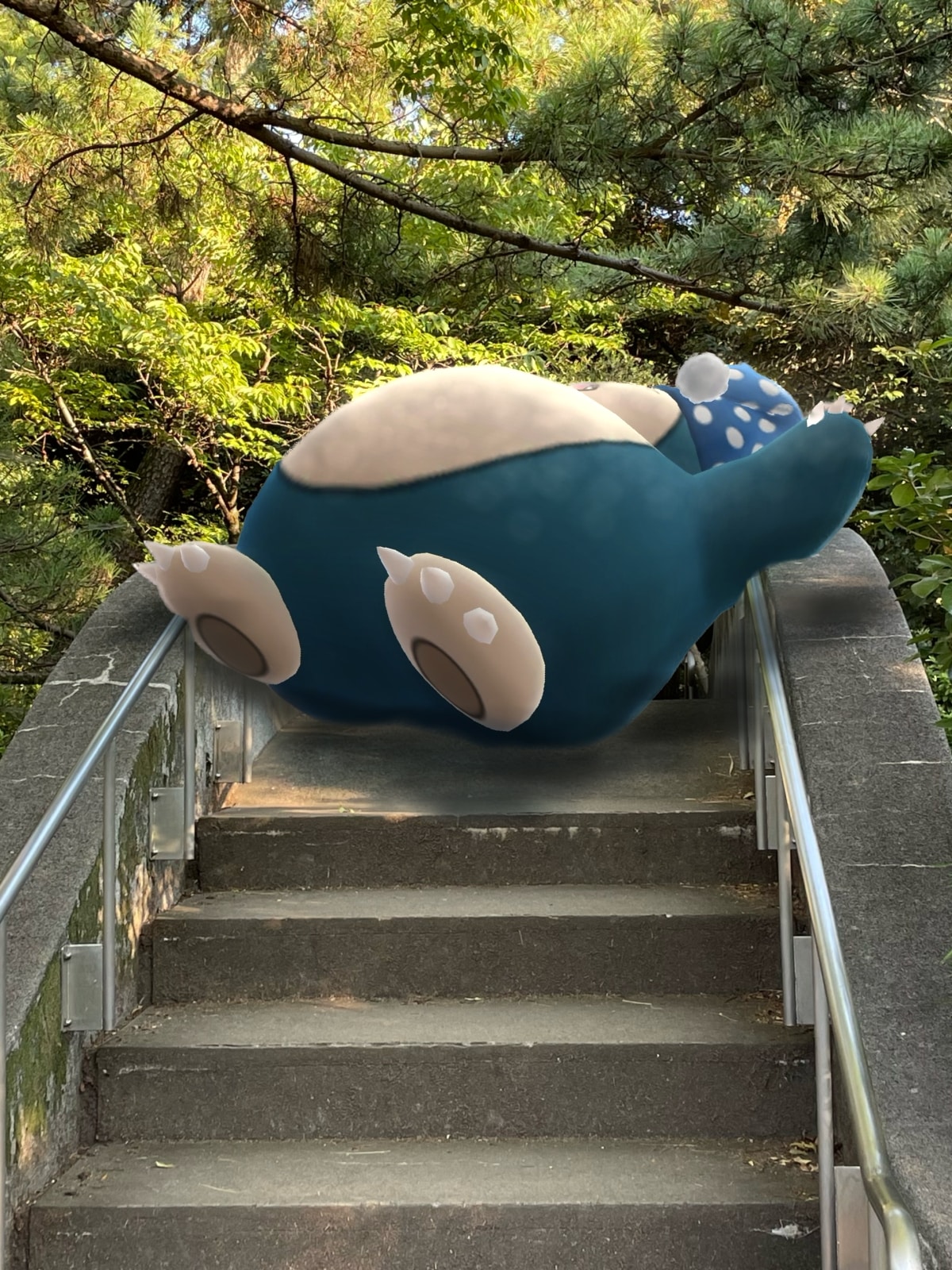 'Reproduced the encounter with Kobigon that appears in the game!'
AR Masters
The below images are taken by our AR Masters.
'Sunshine and Metapods' by kittypokemonsalot, Lincolnshire, UK.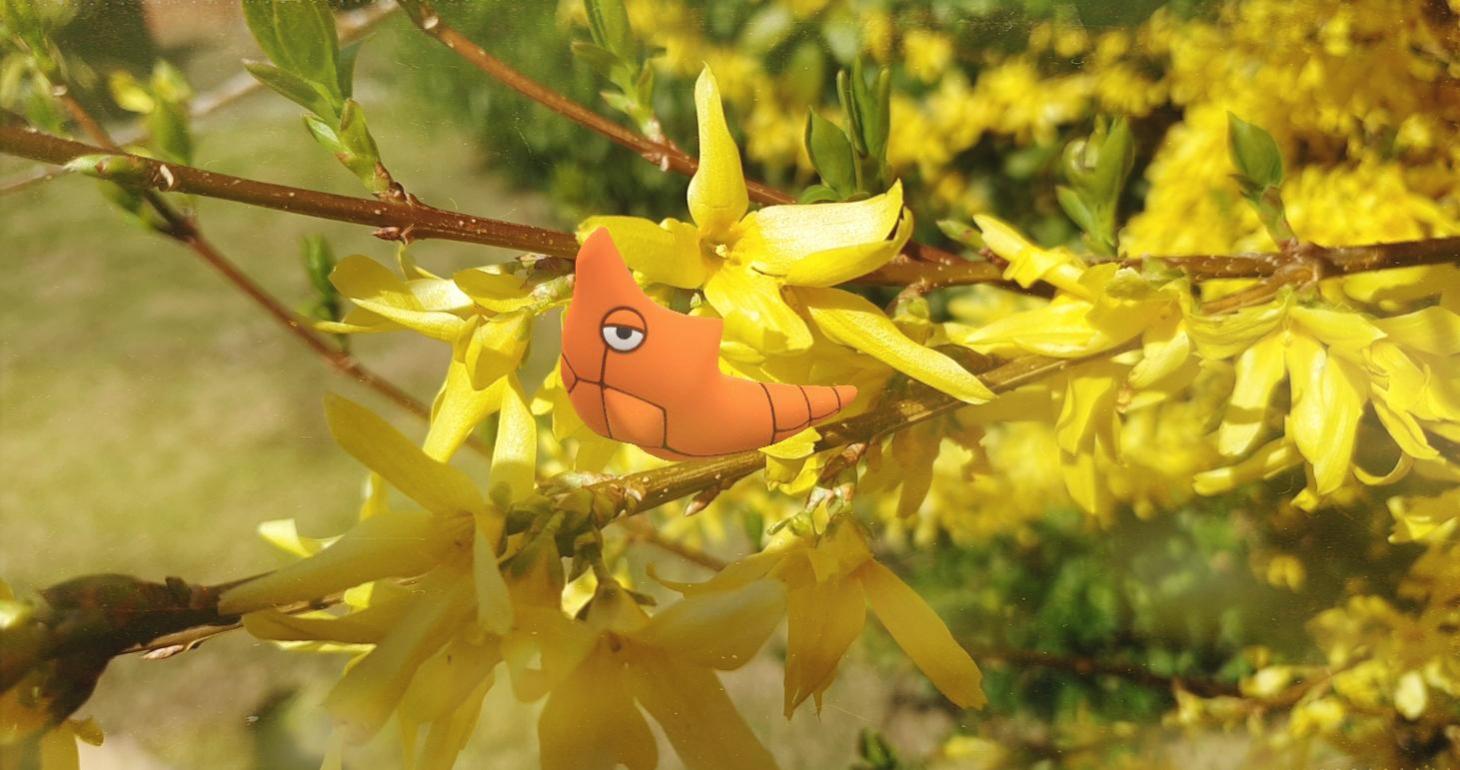 'I'm a huge fan of the Tiny Pokémon technique, and Bug types are the perfect typing for it. This shiny Metapod hiding amongst yellow flowers felt like the right submission for summer, even if summer in the UK isn't always the brightest or most sunny!'
Next Submission Theme
For August, we want to see your best photos of Pokémon who are end stage/final evolutions! Think Victreebel, (but not Bellsprout or Weepinbell), Blastoise (but not Squirtle or Wartortle). End stage evolutions for a family line only. Submit by 25th August to be considered here.