Today is the big day, Dortmund Safari Zone is happening! The first event in the Pokémon GO summer event series is shaping up to be massive and due to that, the GO Hub team took some time to investigate how the logistics of Westfalenpark park were being handled and to give you some insights about what to expect.
Here some some pictures of how things may be working in this Safari Zone.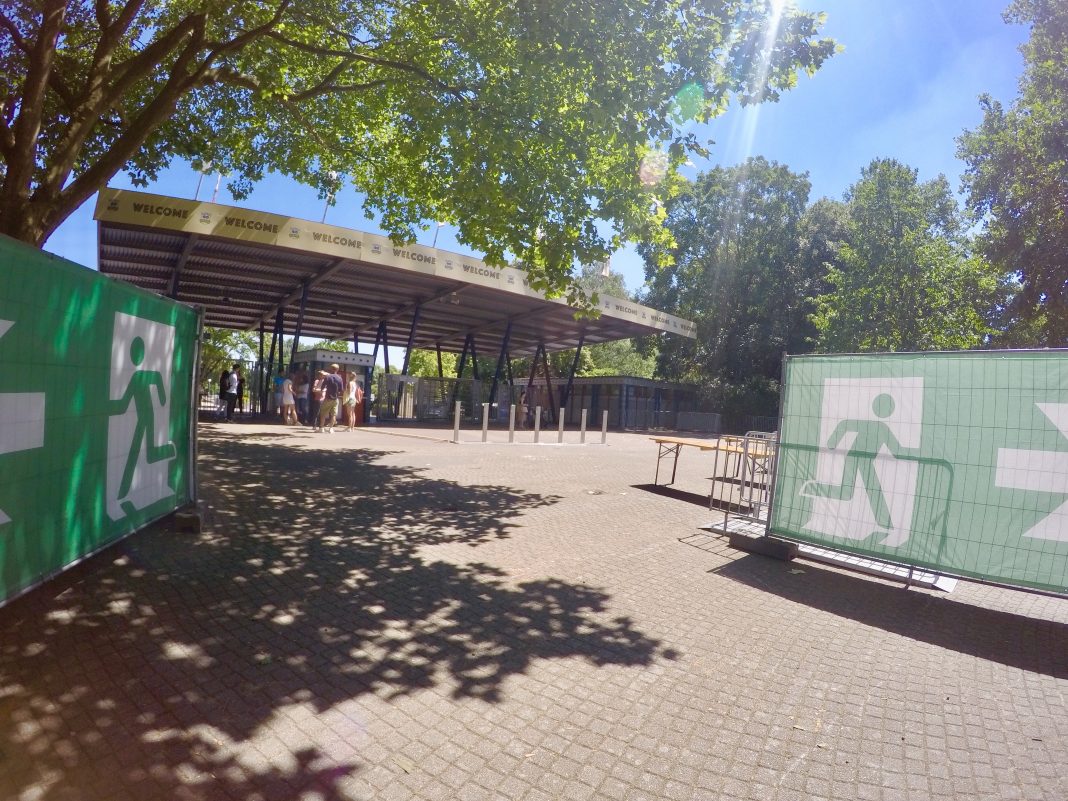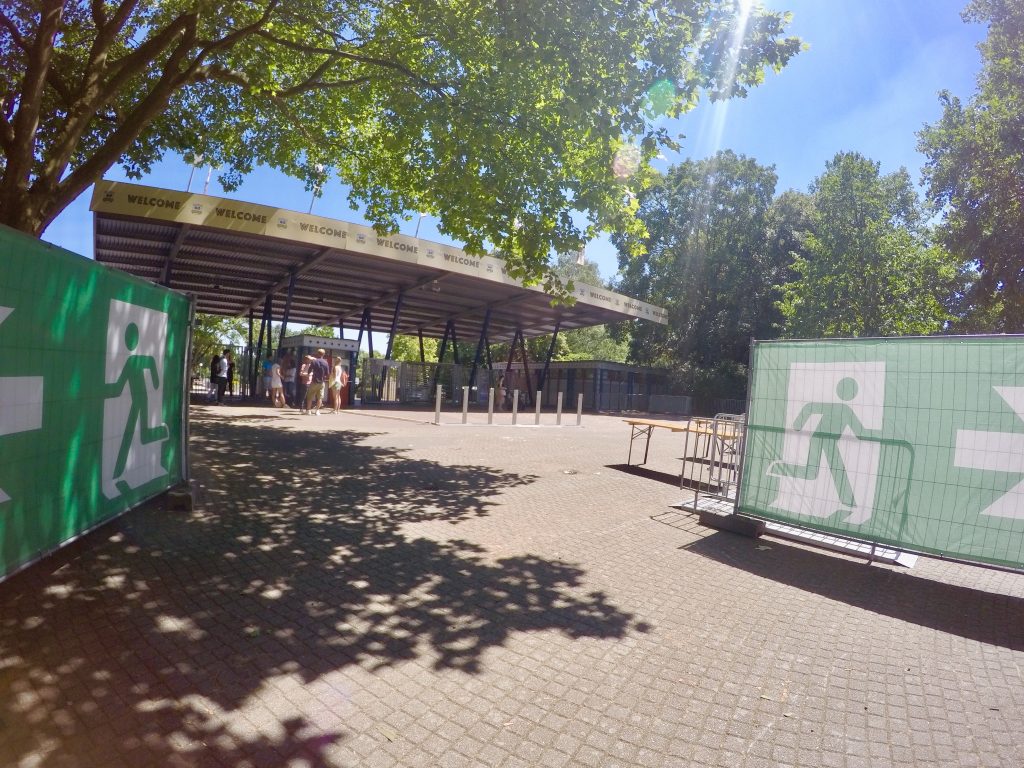 Niantic revealed that the entry will be free, but seems to be a limit on the number of people that can enter (55k). This shouldn't terribly concern you as there is a lot of spawns are in the surrounding area as well, and you will be able to enter at some point.
The entry vertical posts are electronic, so it seems that some type of verification / log in / QR scanning will be required before entering in the park. Presumably, this activates special event only spawns, but we're seeing Corsola since last night, so not sure what's that all about.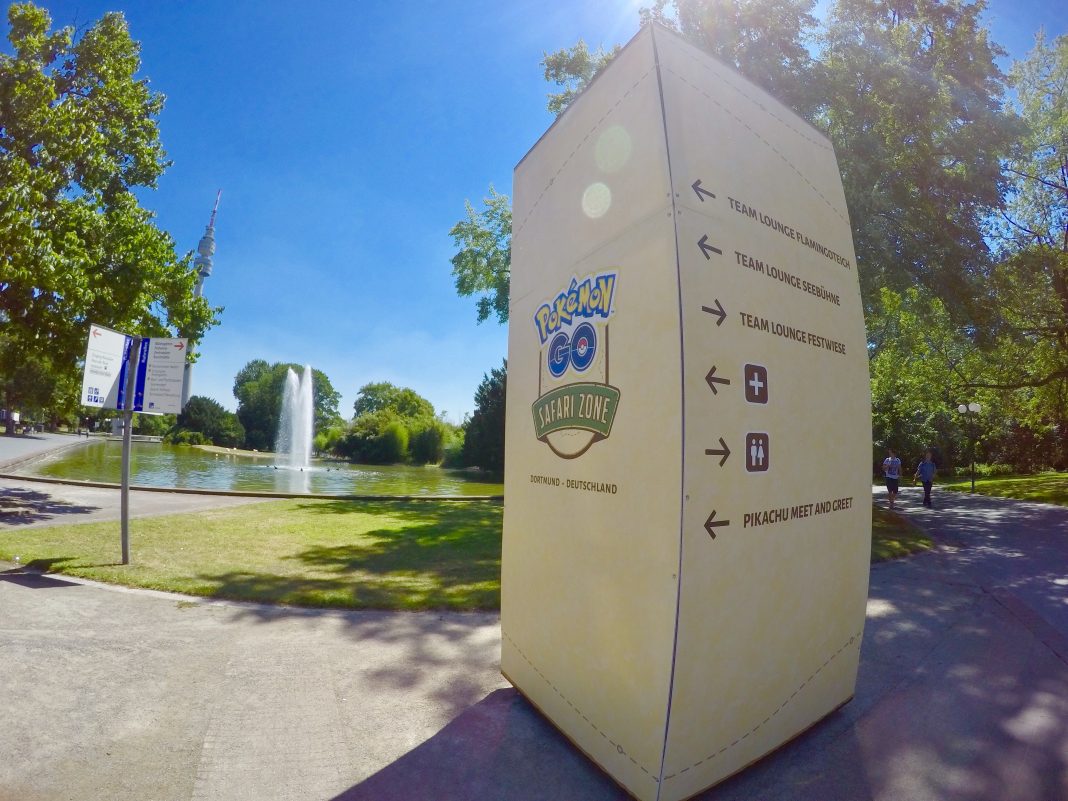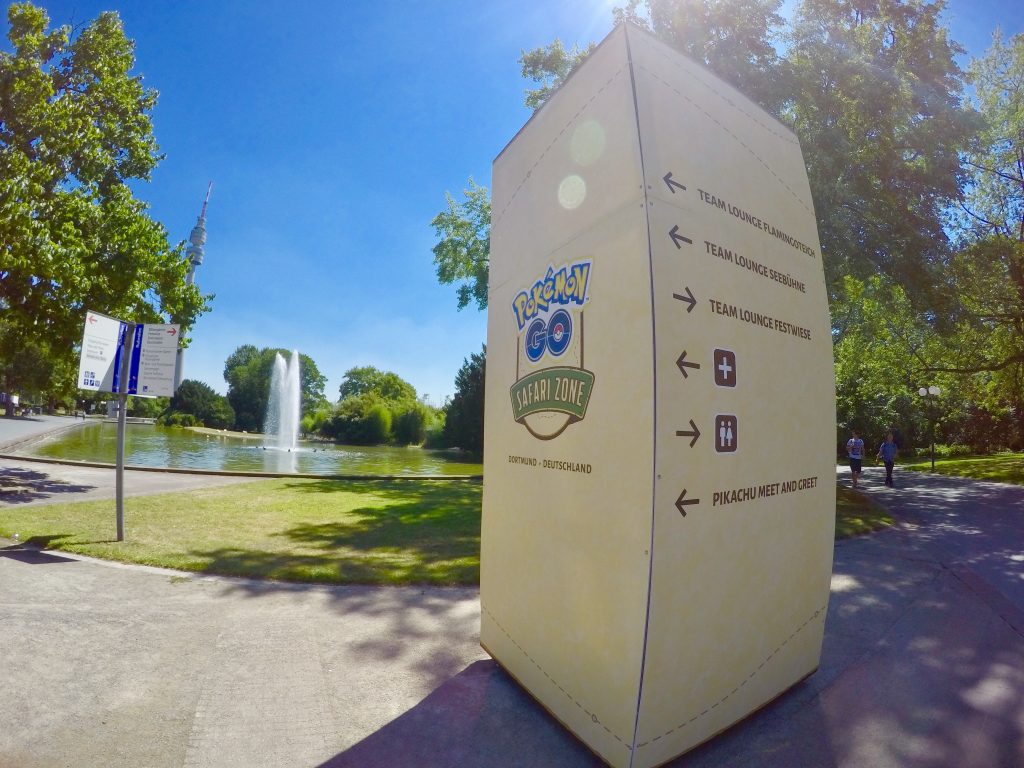 Right after you enter the park, you'll see a magnificent tower, a lake with flamingos (a great water biome with a lot of Wailmer spawns if you don't care about flamingos) and a checkpoint with info and directions. That are a lot of those spread all over the park (also a cool spot for selfies with travel buddies or even new friends).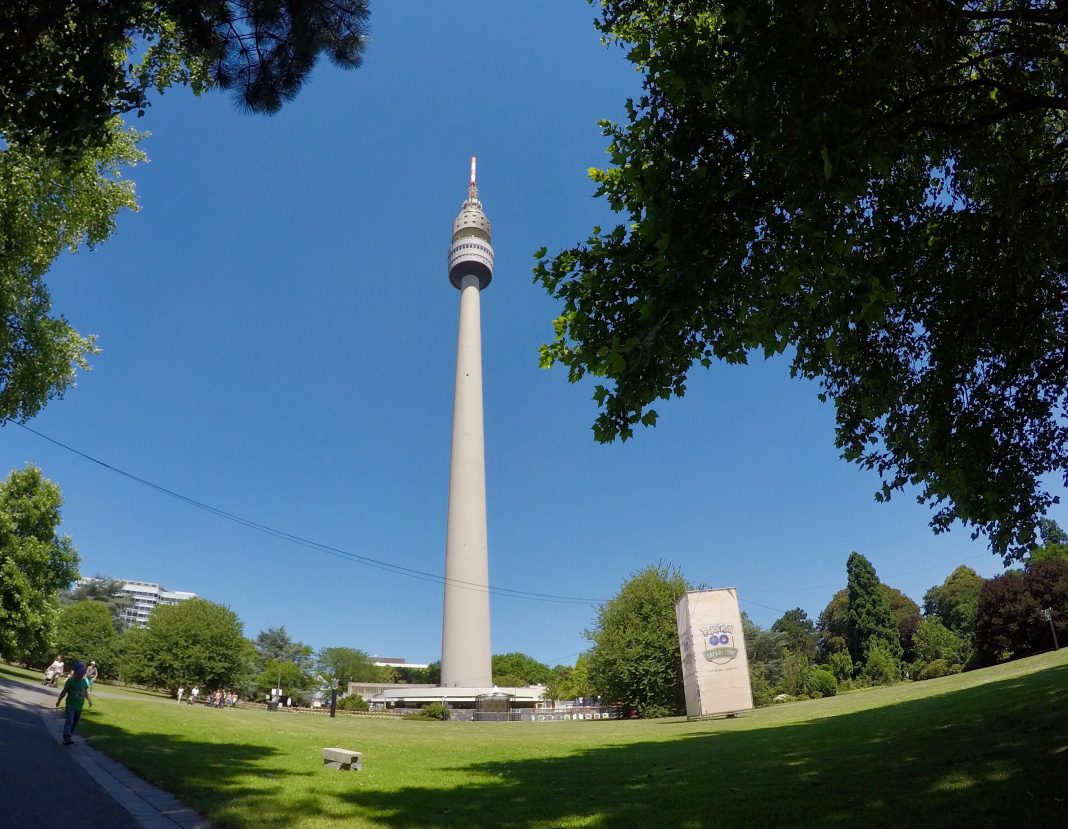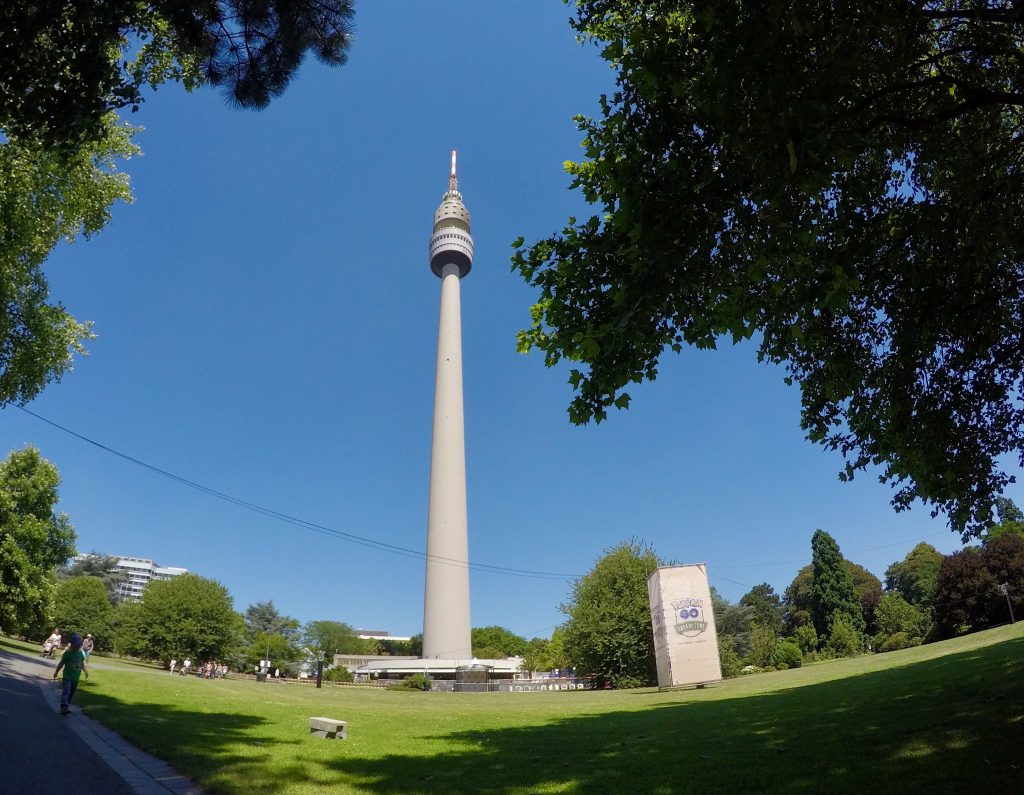 Not far from the entrance to the park, there is a clear ground where it will be the Pikachu Meeting Point (according to the signs), where you should be able to take pictures with a "live" Pikachu.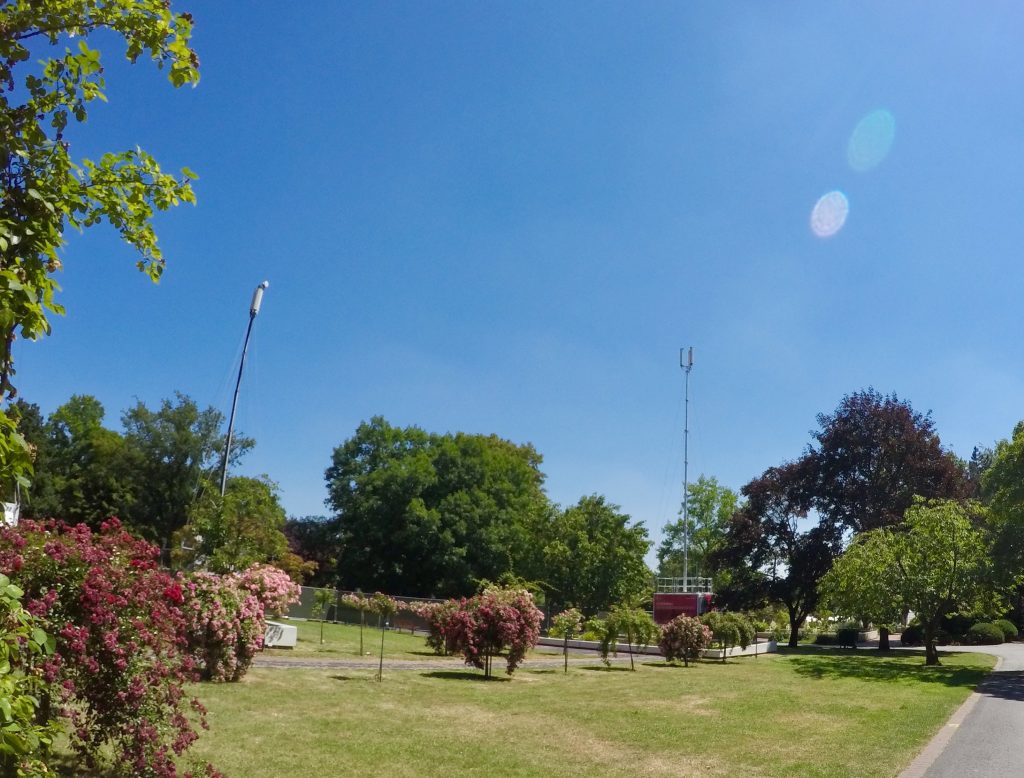 Seems like Niantic learned from the errors of the past, so there will be some signal emitters (O2 and T-Mobile confirmed) inside the park.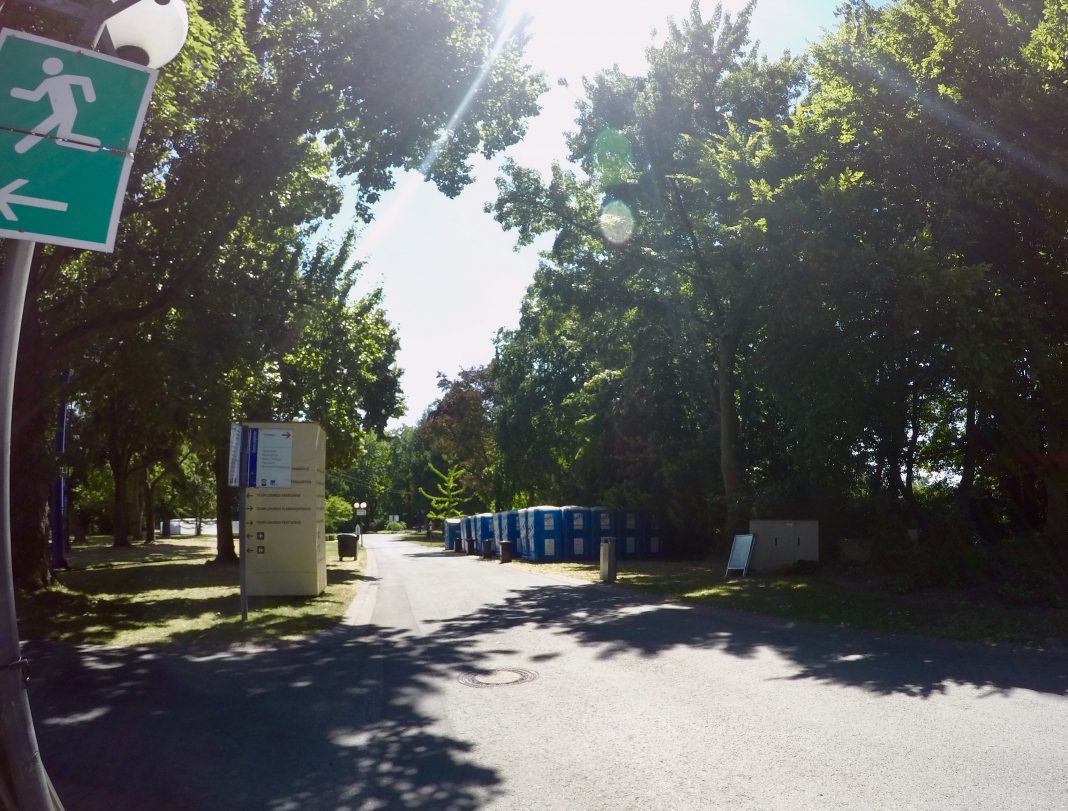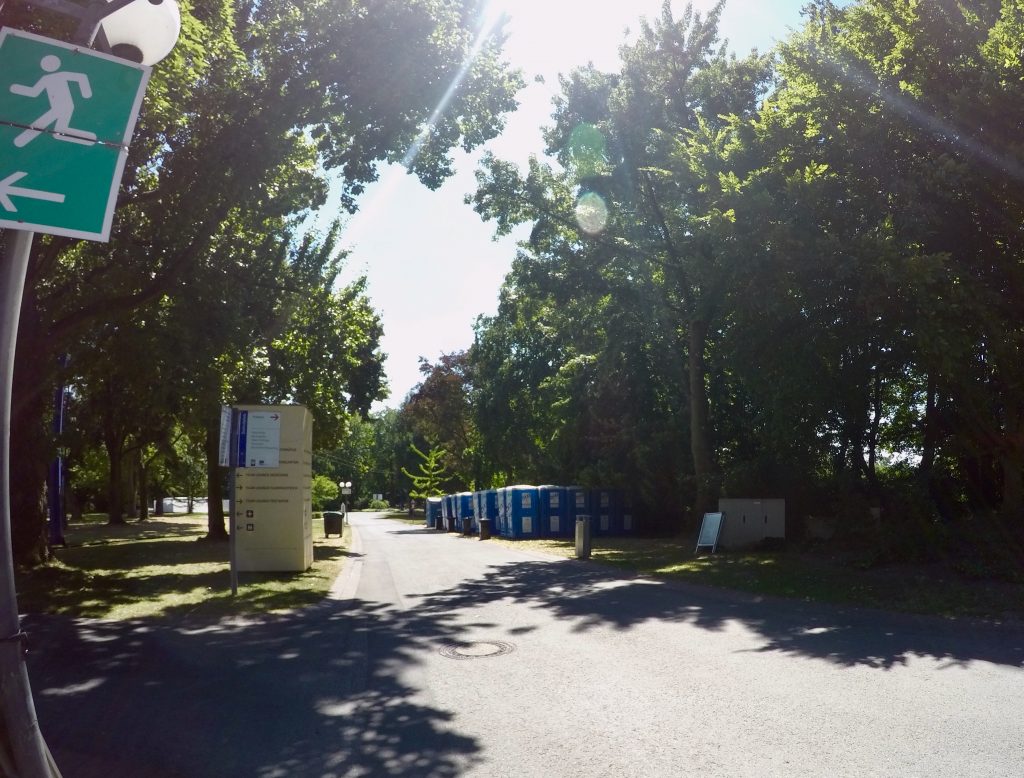 The toilets, are the famous Toi Toi spread all over the park. It isn't the greatest (or nicest smelling) solution, but at least it will solve the problem.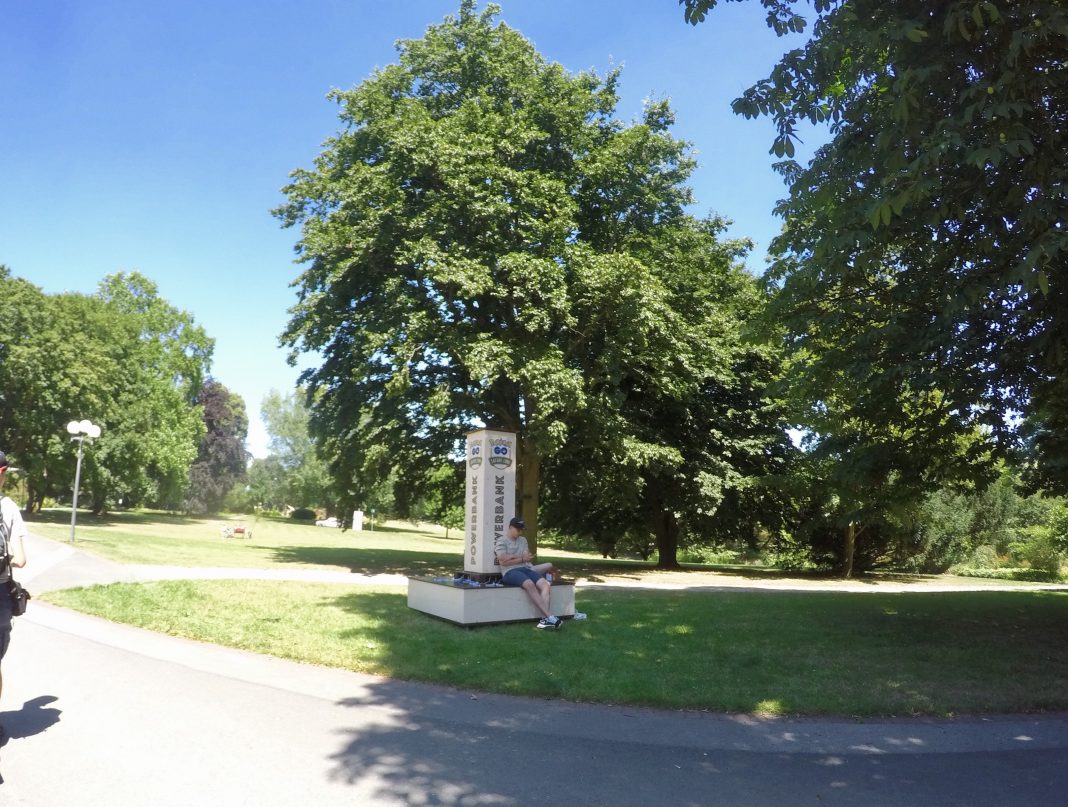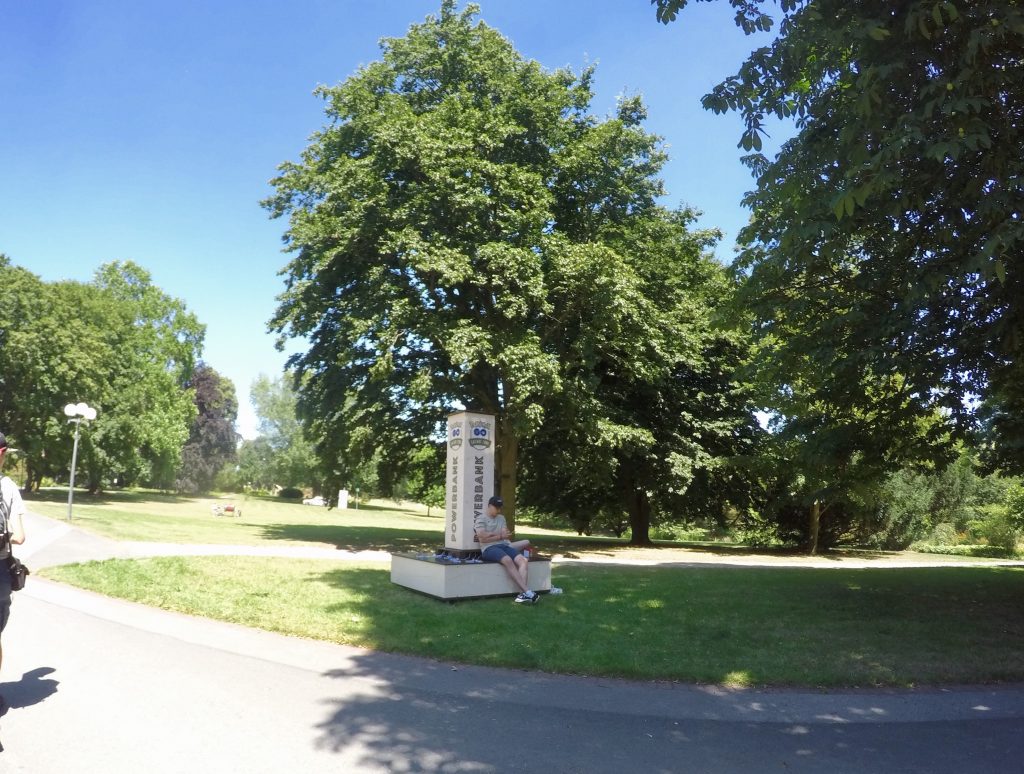 For unexpected emergencies, you'll have power bank stations with the proper cables to charge up your smartphone. USB Type-C was not found on site.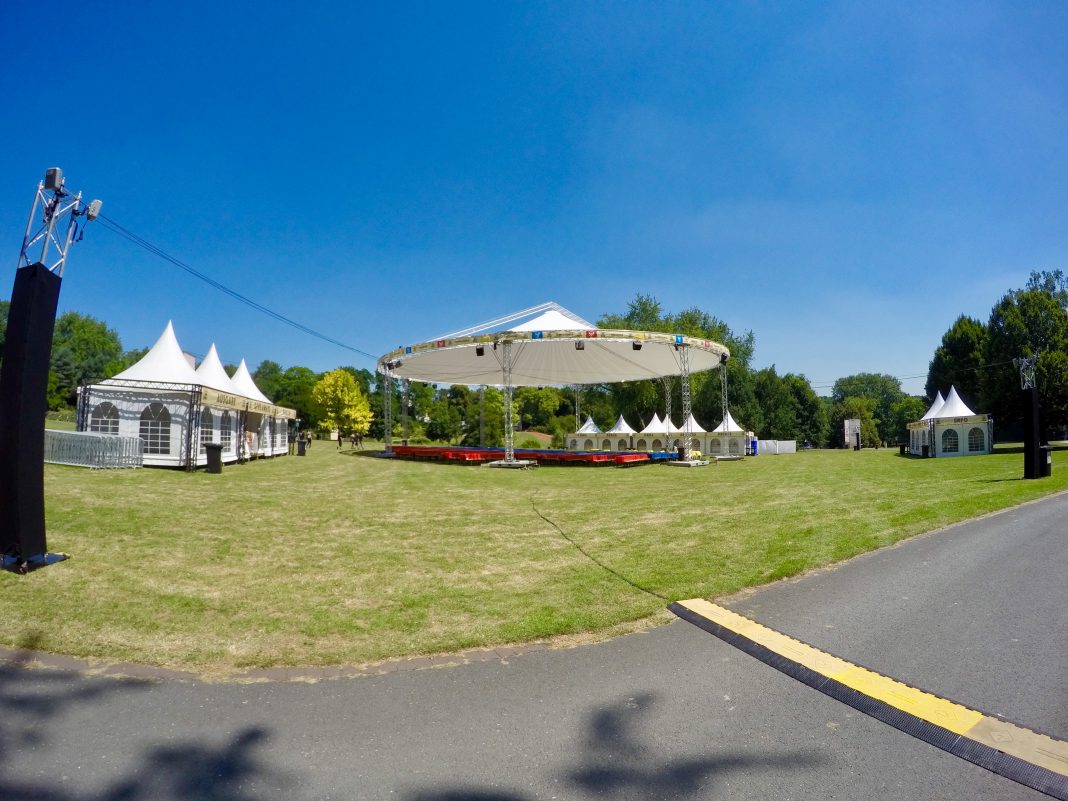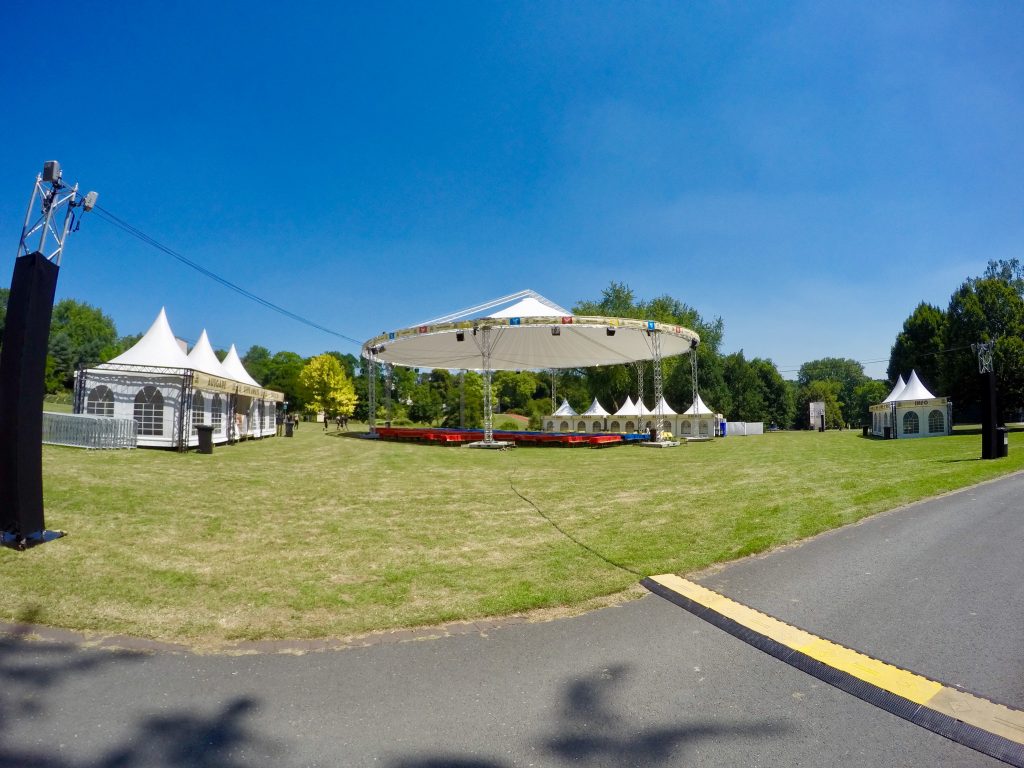 The most wanted zone, the Team Lounge! From left to right there are:
The "Give Aways" tent (we're very curious about what they will give away);
The central Lounge Area with tables decorated according to the colour of the teams;
In the back there are tents to refill the energy (2x Drinks, Kebab, Grill and Burrito).
Aside from those, there are also restaurants inside the park and some trailer vans, presumably serving food. On the right there is the "info" tents.
According to the Safari Zone map, you can find 3 of those.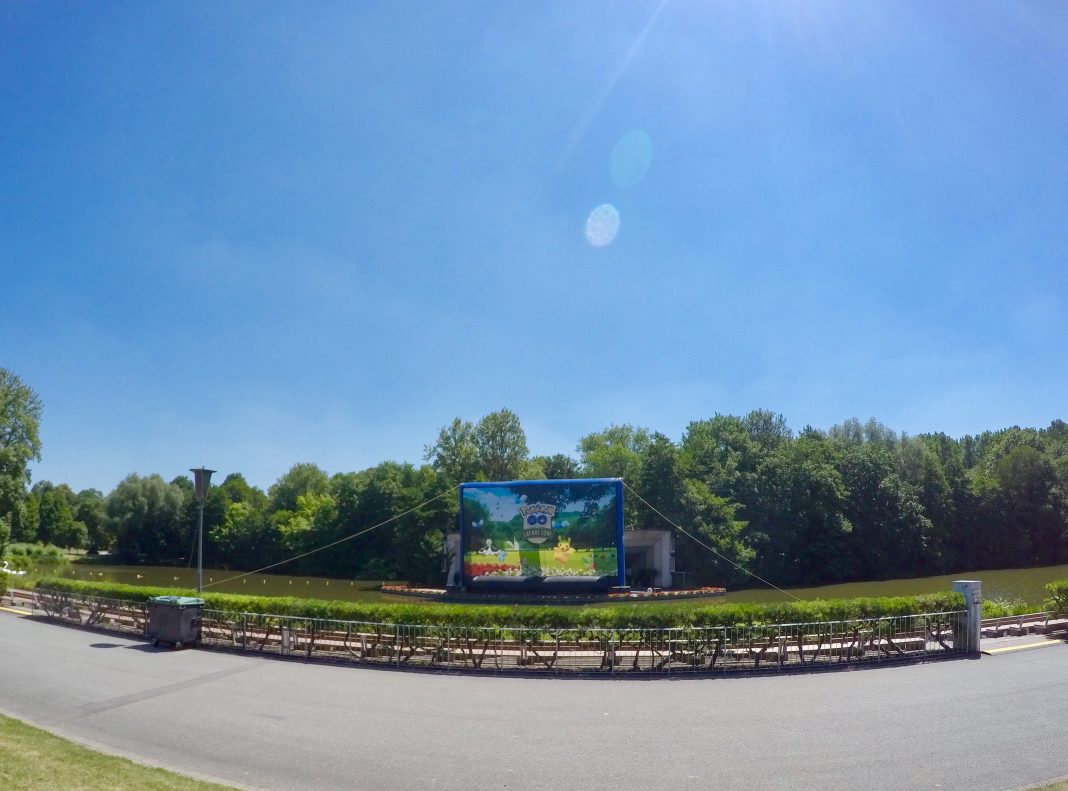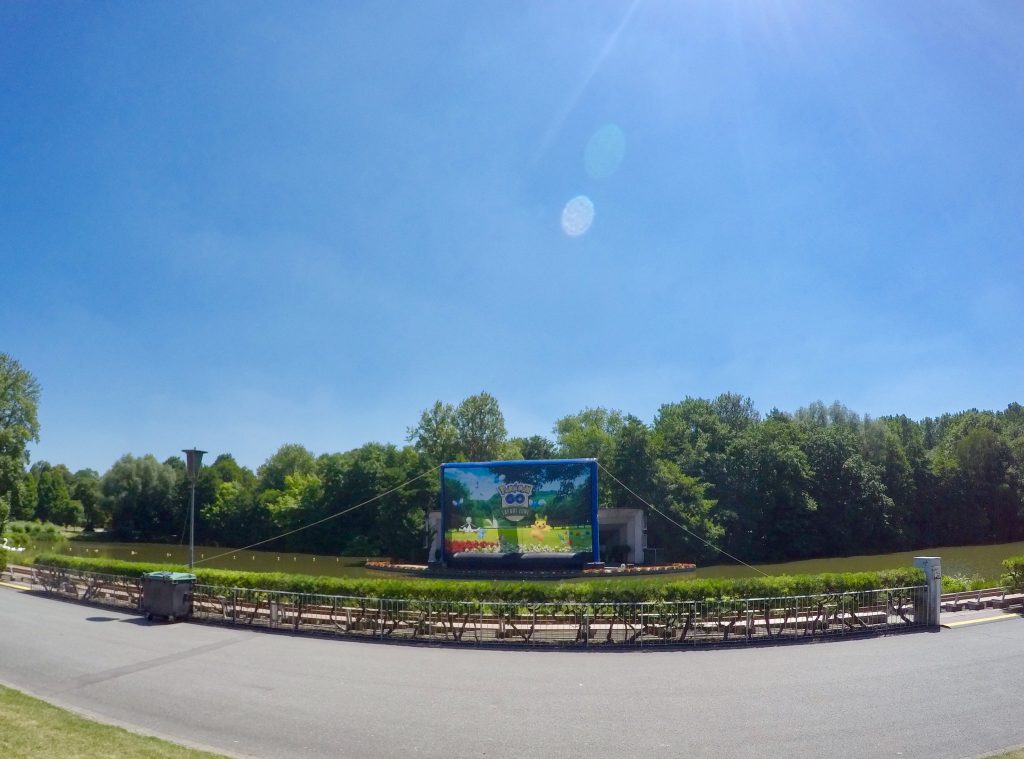 After walking a little bit, you'll see a giant outdoor stage for  the Safari Zone. It is placed in front of a stand with a lake between them, and it is supposed to be a sort of a stage, but given the way its placed (and the lake?), it seems that it will only serve as a huge poster.
Aside from that
Enjoy the beauty of the Westfallenpark (with respect), and explore the city, it's fantastic (almost so fantastic as its people). There are plenty of beautiful parks, amazing architecture, a lot of esplanades to chill out with friends by reasonable prices, lures all over the place and all raids everywhere with full lobbies.
If you don't want to spent a lot of money on food, in the main avenue between the Westfallenpark and the heart of Dortmund, there are a lot of restaurants with cheap food and beverages.
Last but not least, if you're not aware Dortmund is a walking-friendly city, so it's really a great place to play Pokémon Go with safety.