New boxes have appeared in the shop at the Pokémon Worlds 2022 event starts! Let's take a look at which are worthwhile investing in.
Special Box
This box is available for 1150 coins.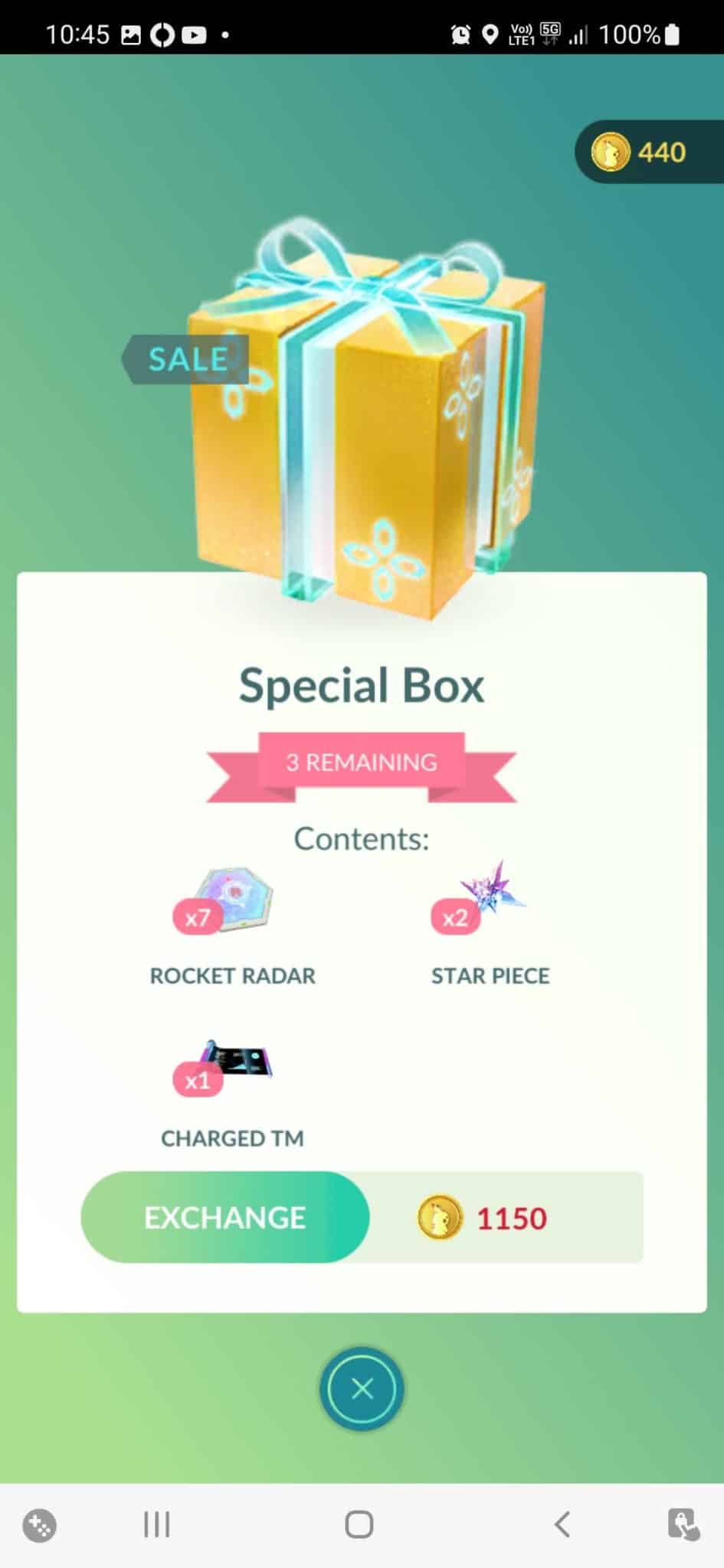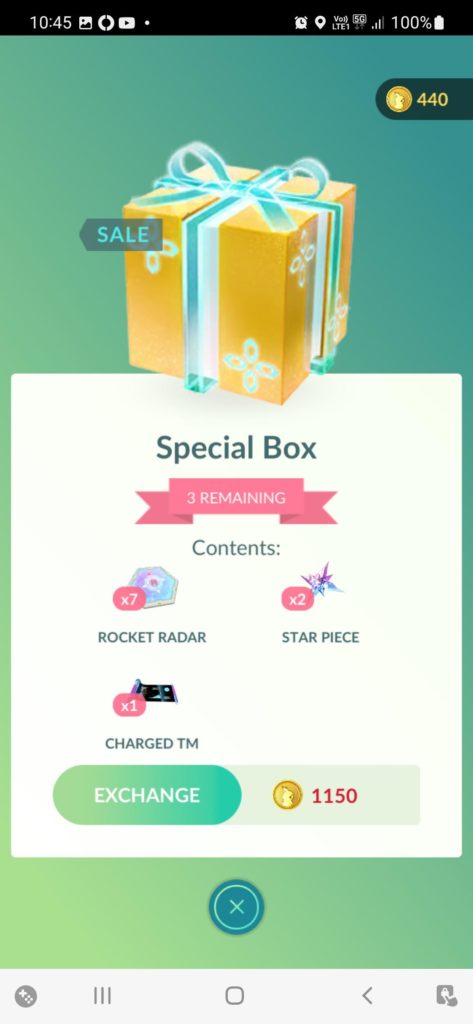 Items
Value

2

x

Star Piece

200

7

x

Rocket Radar

1400

1

x

Charge TM

0
Total Value
1600
If you want to battle Team GO Rocket leaders, this box may well be worth investing in! You make a saving of 250 coins on the Radars alone, making the star pieces and the Charge TM a nice bonus.
Raid Box
This box is available for 450 coins.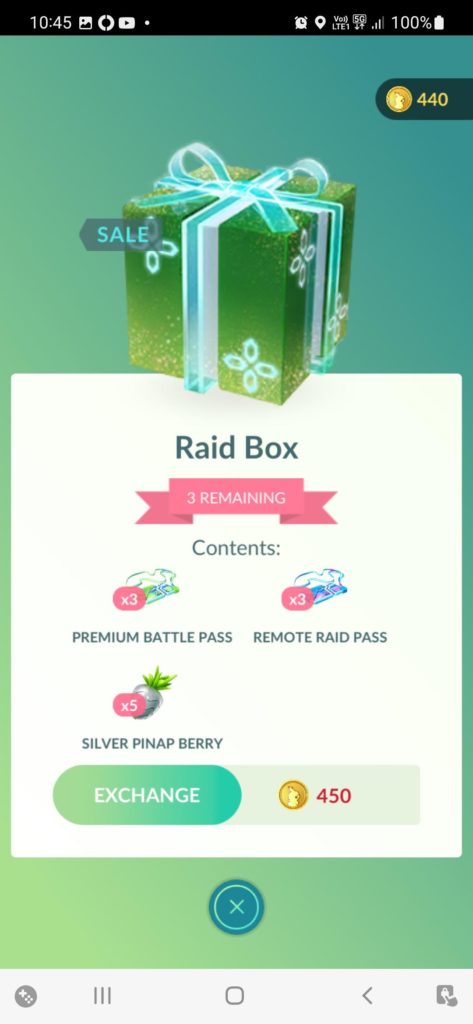 Items
Value

3

x

Raid Pass

300

3

x

Remote

Raid Pass

300

5

x

Silver Pinap Berry

0
Total Value
600
There is a saving of 150 coins for this box, so if you like to raid, it is worth snapping up, especially with meta relevant Pokémon like Zacian currently in the raid pool, and the GO Fest Global Finale event looming.
Battle Box
This box is available for 4000 coins.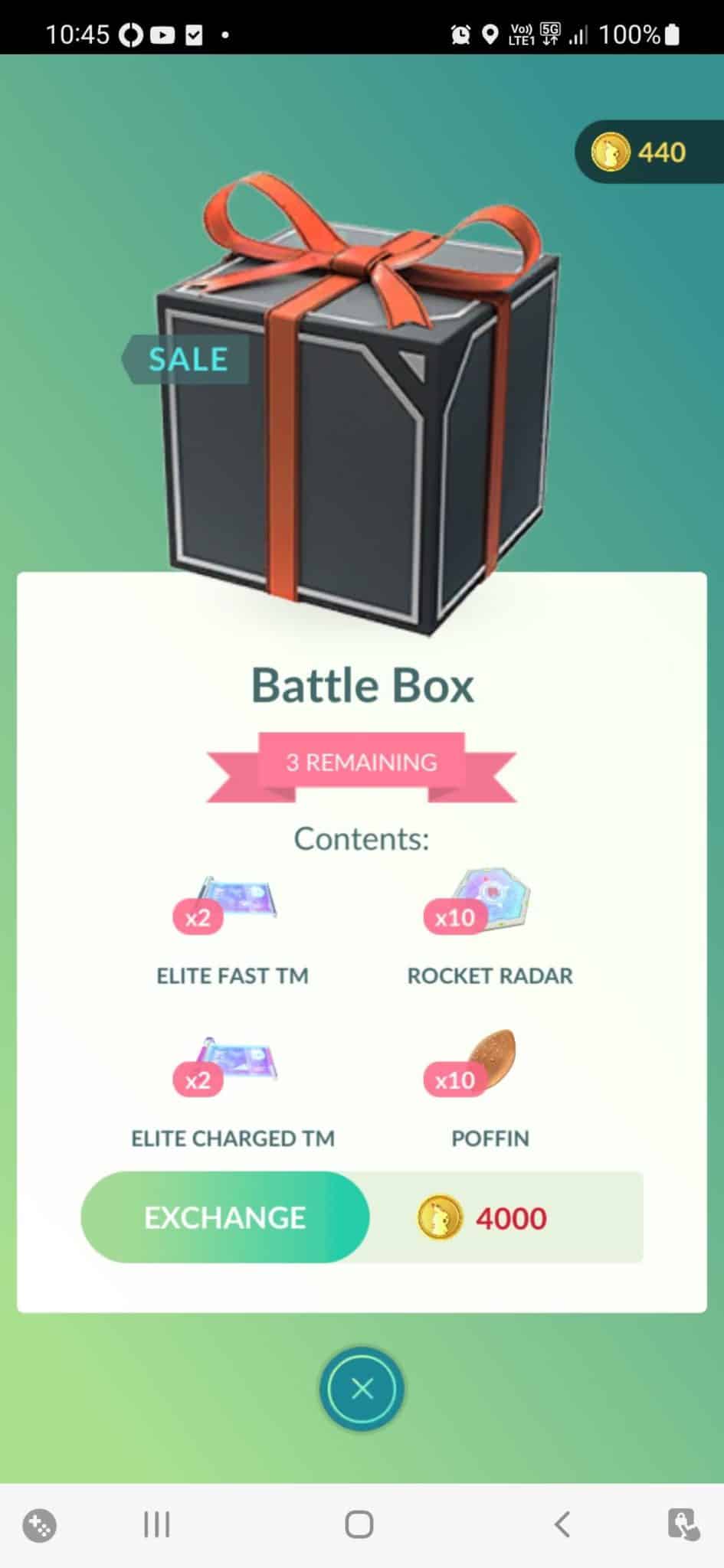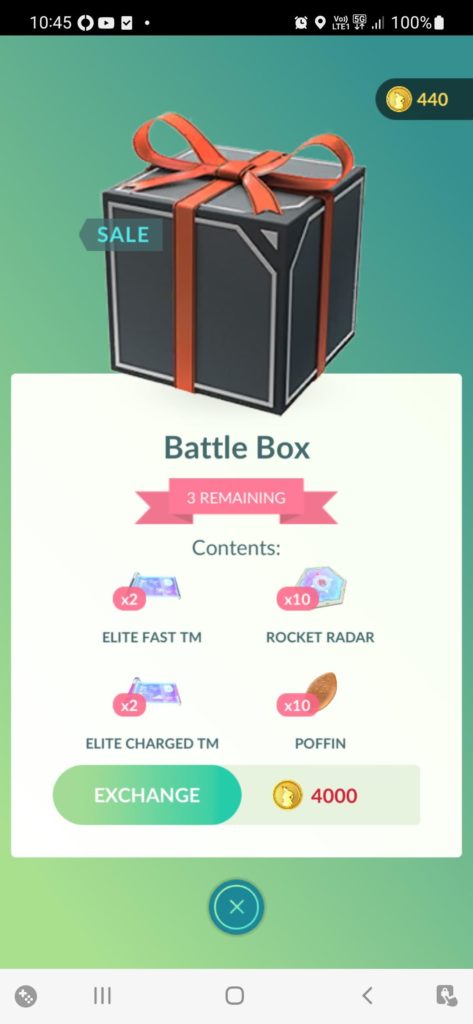 Items
Value

2

x

Elite Fast TM

0

2

x

Elite Charge TM

0

10

x

Rocket Radar

2000

10

x

Poffin

1000
Total Value
3000
Elite TMs are usually only available via limited Community Day boxes, or through very special research quest lines, as such they are not purchasable in the shop as individual items. It makes this box trickier to analyse, because they don't have a specific monetary value. The items that do, total 3000 coins, the Rocket Radars and Poffins. Personally I would disregard the value of the Poffins as most players don't buy them. So that leaves the question, do you believe two of each type of Elite TM are worth 2000 coins, or 500 coins each? It is an expensive box, and you can get 7 Rocket Radars in the much cheaper 1150 coin Special Box, so are 3 additional Rocket Radars, and 4 Elite TMs worth 2850 coins to you? If you love PvP and are desperate for Elite TMs, then it may be worth it, but for the average player, I'd say it probably isn't.