Original Stitch are back with their Pokémon Company collaboration, with brand new polo shirts ready for summer. They feature new heat-blocking fabric, new collars, and new embroidery inspired by each different region in the wonderful world of Pokémon.
Original Stitch offer high end designs, with a price tag to match, but these aren't mass produced designs, and they offer a fully customisable approach in their clothing, with you picking each different part of the piece.
With this new launch, there is a mixture of super bright and patterned designs that really show your love of Pokémon to the world, or some more subtle designs with little embroidered Pokémon on the pocket, a more subtle hint of Pokémon for when you still want to rock your fave Pokémon, but can't get away with the wild patterns. Perfect for the office!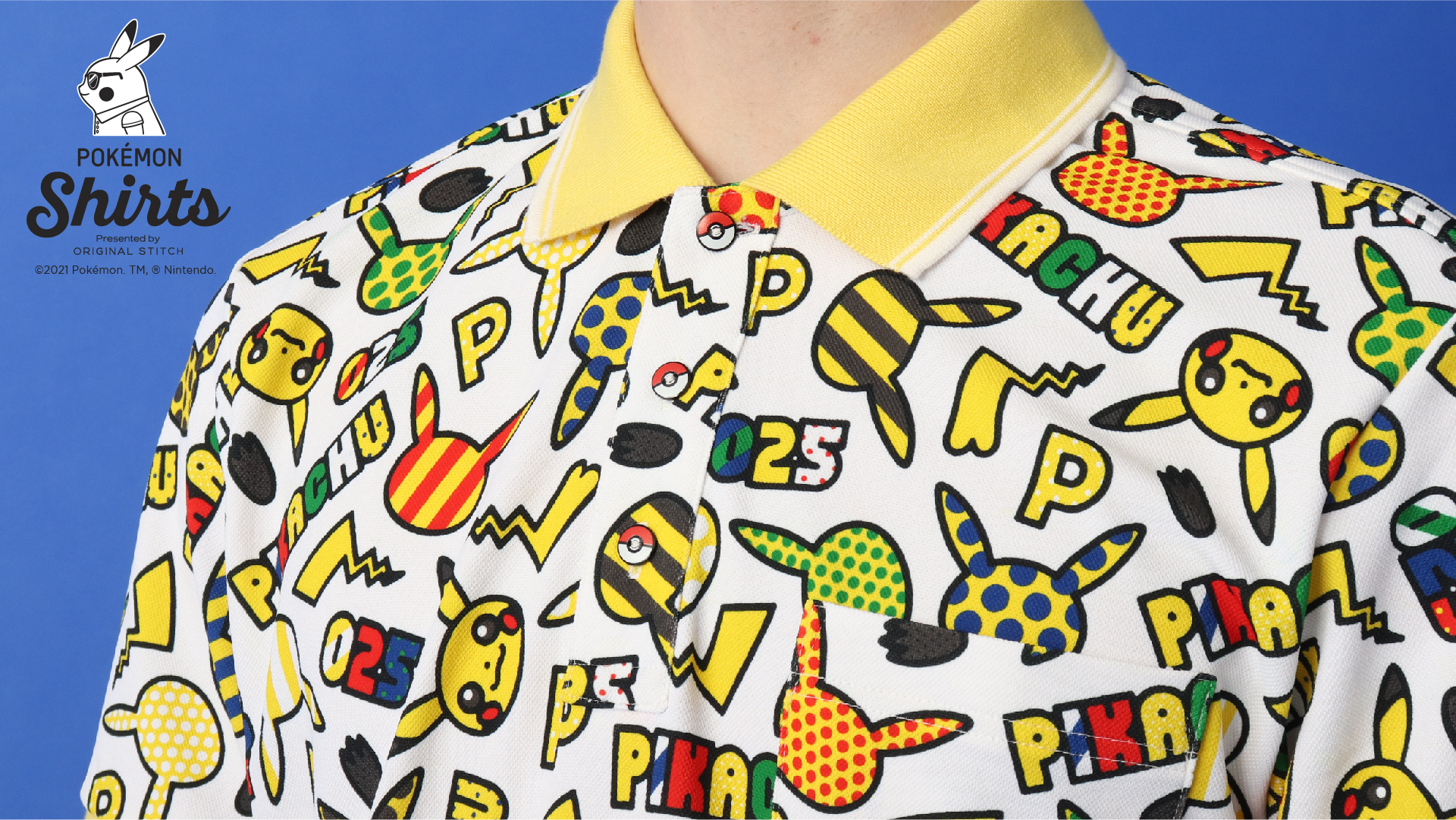 Press Release
Original Stitch and The Pokémon Company today announced the launch of the Pokémon Polo Shirts Sport edition, along with new buttons, fabrics, and embroidery customizations across its entire polo line.
The Pokémon Polo Shirts Sport features heat-blocking fabric, new collars, and embroidery options, which include the 24 partner Pokémon from the known regions of the Pokémon world.
The Pokémon Polo Shirts Sport is part of Pokémon Shirts, a customized shirt service from Original Stitch, and adds to the original polo line that launched in June 2020. It also comes on the heels of the Pokémon 25th anniversary polo, as well as other recently released product offerings, including shirts, masks, bandanas, aprons, and a broader range of fabrics.
"This launch is about giving fans a fun sporty look, whether they are headed to the golf course or are just on the go this summer," said Marina Carroll, Marketing Manager at Original Stitch. "The positive response to our recent polo update encouraged us to deliver even more options to greet the warm weather, especially for fans with sport and other high-impact activities on their to-do list."
Choose from three functional fabrics, two new collars, and new embroidery placement 
For the new sport polos, fans have their pick of white, black, and navy quick-dry, or they can opt for Pikachu or Piplup for their print fabric. For embroideries, they can select from 172 embroideries available across the polo line.
In terms of embroidery placement, fans can now customize their right sleeve, in addition to their left chest, front, and back. For collar options, they can up their sporty look with a ribbed collar or a Henley collar, including lines that are changeable with different colors. Fans looking to celebrate Pokémon's 25th anniversary can complete the look with Silver Poké Ball buttons and an anniversary tag.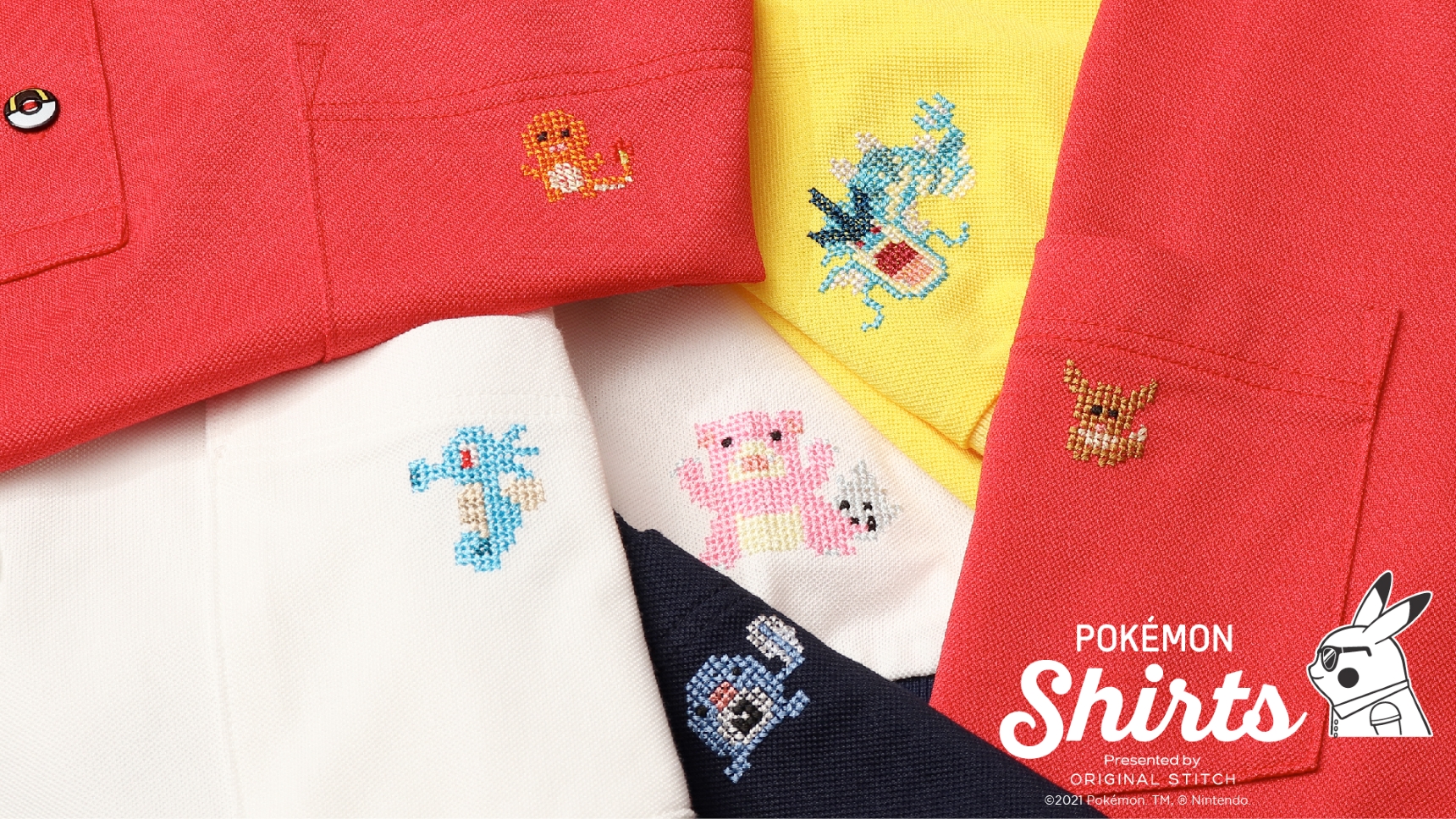 Where to buy
The polo lineup is available in the Pokémon shop at Original Stitch. Whether customizing the new sports polo or a classic polo from the new collection, fans can choose from new designs based on the partner Pokémon from each region in the Pokémon world, plus the 172 embroideries across the entire polo line. In addition, they can check out the other Pokémon Shirts, masks, bandanas, and aprons available at: www.originalstitch.com.
(*) The mask is intended to be used as a fashion item. They are not intended for use in any clinical or surgical setting or where exposure to bodily or hazardous fluids may be expected.
Giveaway
As a special gift to celebrate the 25 years of Pokémon, Original Stitch and The Pokémon Company are also giving away Pikachu and Piplup golf pattern club covers to everyone who purchases a sports polo, from June 25, 2021 to July 22, 2021 (available as long as supplies last).