Original Stitch and The Pokémon Company have unveiled 32 newly designed patterns of Pokémon originally discovered in the Sinnoh region, as seen in the classic Pokémon Diamond and Pokémon Pearl video games. From the starters, including my own personal fave Turtwig, through to Mythicals and more, there are a huge amount of patterns to choose from.
The new patterns can be found on shirts, masks, and bandanas from Pokémon Shirts, a customized shirt service from Original Stitch, in collaboration with The Pokémon Company, which first launched in February 2019.
"With these new patterns, Trainers of all ages will have more ways to express their Pokémon fandom through stylish and customizable apparel and accessories," said Marina Carroll, Marketing Manager at Original Stitch. "We want to help fans refresh their wardrobe with new patterns for the new year!"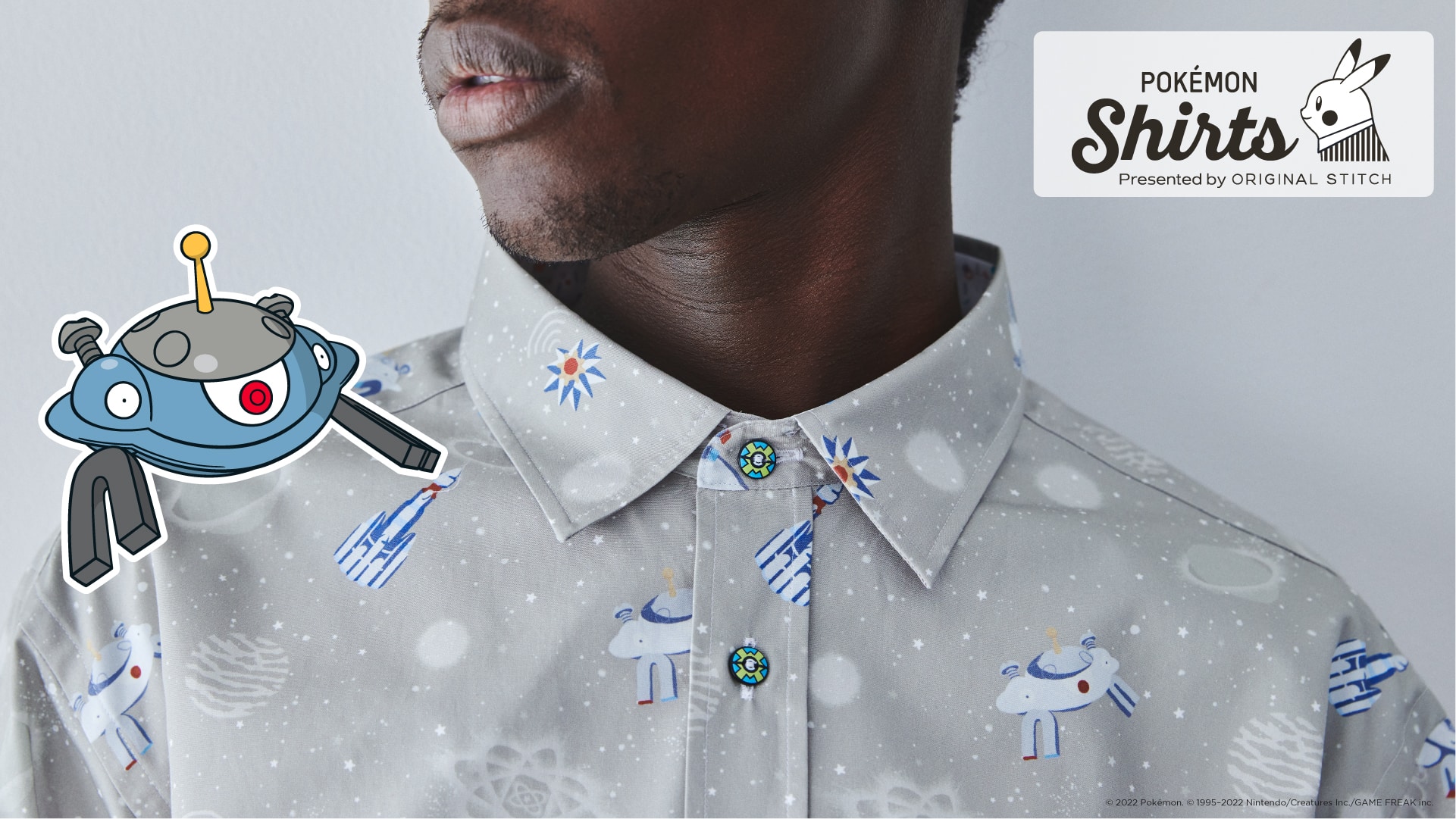 Choose from 32 fabric patterns of Pokémon originally discovered in the Sinnoh region!
The collection features Torterra, Infernape, and Empoleon, alongside other fan-favorite Pokémon. With Original Stitch many of the designs are bright and colourful and declare your love for Pokémon in a dramatic fashion, but others are also more subtle, hinting at your love of Pokémon via discreet patterns. Perfect for the office!
Original Stitch is a high end company, their fabrics are quality, and the products aren't mass produced, and as such the price reflects that. While you may be shocked by the prices of their shirt, keep in mind these are built to last for years, and aren't fast fashion.
I have to give particular shout out to the Staravia pattern that is a really neat paisley pattern, and the Shinx pattern, that makes me think of Saved by the Bell! They combine Pokemon into some classic patterns, and really modern ones, and it works so well. My absolute favourite is the Spiritomb pattern, which gives Spiritomb a watercolour paint effect, and layers them over each other, making a print that looks abstract from afar, but is obviously Spiritomb to a fan!
Where to buy
The new lineup is available in the Pokémon shop at Original Stitch. Whether they're looking for a custom Pokémon shirt, mask (*) bandana, or apron, fans can choose from 32 new designs of Pokémon from the Sinnoh region. In addition, fans can check out the other Pokémon Shirts, masks, bandanas, and aprons available in a huge variety of fabrics: www.originalstitch.com.
(*) The mask is intended to be used as a fashion item. They are not intended for use in any clinical or surgical setting or where exposure to bodily or hazardous fluids may be expected.