Giovanni returns, this time with Shadow Registeel! Giovanni has returned once again, with a new devious plot, involving Shadow Registeel. Sierra, Cliff, Arlo and Rocket Grunts are also using different Shadow Pokemon in the newest Team GO Rocket Takeover event.
From Wednesday, February 1, 2023, at 12:00 a.m. to Sunday, February 5, at 11:59 p.m. local time, help Spark, Blanche, and Candela overcome Team GO Rocket. You will be able to pick up a new Special Research, TM-away Frustration, and save Shadow Registeel!
Event overview
Date and time 📅

Wednesday, February 1, 2023, at 12:00 a.m. to Sunday, February 5, at 11:59 p.m. local time

Bonuses ⭐

Giovanni, Team GO Rocket Leaders and Grunts will be using different Shadow Pokémon

Shadow Registeel is available as a reward for defeating Giovanni

Release of Shadow Alolan Vulpix, Shadow Spoink, Shadow Blitzle, and Shadow Joltik

Team GO Rocket will appear more frequently at PokéStops and in Balloons

You can use a Charged TM to help a Shadow Pokémon forget Frustration
Save Shadow Registeel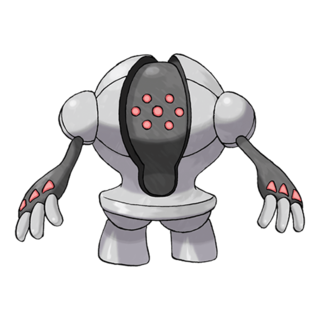 Registeel
Giovanni's iron will is strong as ever, and this time his plot includes using Shadow Registeel.
A new Special Research story will be available at the beginning of this event. Progress through it to receive a Super Rocket Radar and chase down Giovanni!
This Special Research will be available to claim until the end of Season of Mythical Wishes, on March 1, 2023, at 10:00 a.m. local time.
Eggs
The following Pokemon will hatch from 12 kilometer Eggs. Trainers can earn 12 km Eggs by defeating Team GO Rocket Leaders.
Currently, Sandile, Pawniard, Vullaby, Pancham, and Salandit can only be hatched from 12 km Eggs.
Field Resarch
A Field Research task awarding a Mysterious Component will be available.