Trainers, it's nearly time for Pokémon GO Fest Dortmund, Pokémon GO's second Huge Event of 2019.
Many of you may have seen videos and posts from various YouTubers about how the event went, The temporary closure due to a storm, and the accidental release of two new shiny Pokémon that are now no longer in the game.
I (along with 5 other Trainers from my area) will be attending GO Fest Dortmund, and I wanted to know if some of the Chicago attendees had any little hidden gems of information that they could share, or that they wish they were told before-hand. All the information I found out is below. I would also like to say a huge thanks to the many Redditors that shared their tips with me, the thread can be found here:
I would also like to state as well, I am aware that GO Fest Dortmund is an entirely separate event, and might differ greatly compared to Chicago. Spawns and tasks might be completely different, but most of the below information is universal and applies to any of the three GO Fest events.
Please see the below tips I've come across since last week – Feel free to comment with your own advice as well, and I will be sure to update this post.
Dortmund GO Fest Map
The German version of the Pokémon GO App has released the following map for GO Fest Dortmund on Twitter.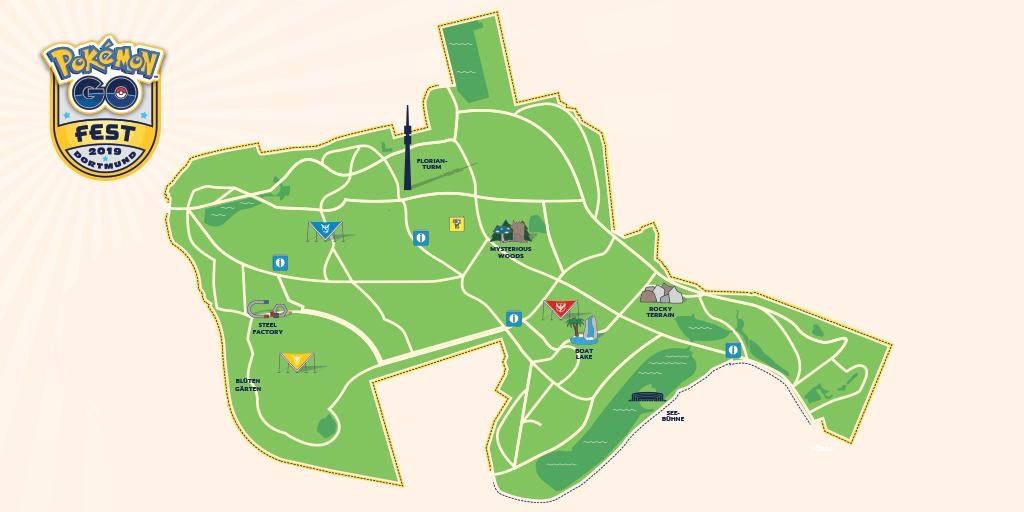 Event Overview For Chicago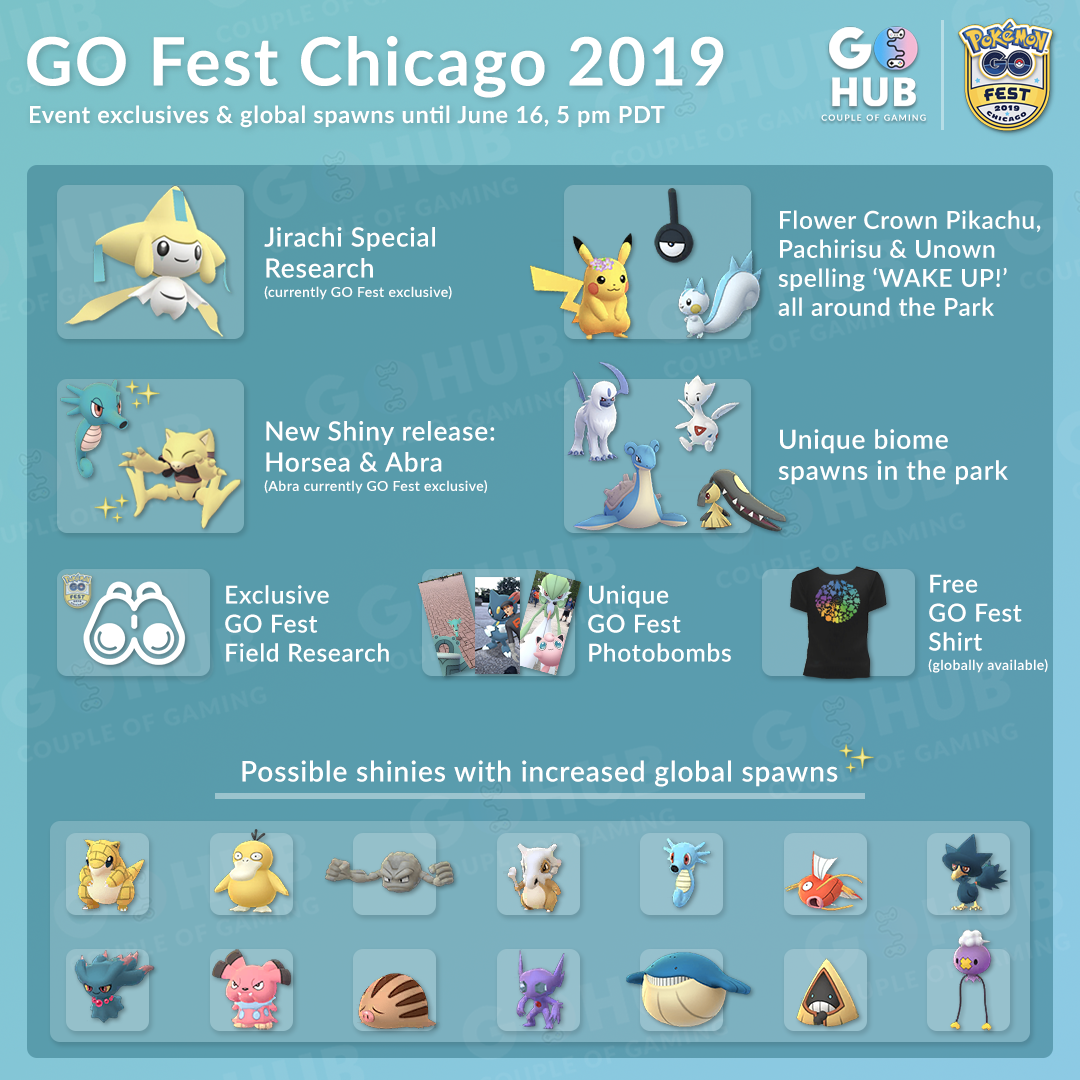 Know the Area You're Going To
When possible, do some research about the park, the different entrances or "gates", and the area surrounding Dortmund. This should help you to know where you're going on the day itself, and if (like me) you're going to be in the area for a few days, it should help you to learn the best places to play when you're not inside the park itself (such as the day before or after). I found Google maps to be incredibly helpful with this – Especially street view.
Don't Overdo it the Day Before
Whether you are attending for just one day, or staying over and spending a few days in the area, try not to exhaust yourself the day before. I imagine that seeing an entire city lured up 24/7 could be incredibly tempting, but don't get carried away! That doesn't mean stay in bed all day resting though, there's nothing stopping you from visiting a nearby park or route of stops (or sampling the local fare #justsaying) – The bottom line is, you do not want to be mid-way through your play day and feeling the strain of the 20,000 steps from the day before!
Understand the Jirachi Research to get Ahead
If (also like me) you plan to spend as much time at GO Fest shiny hunting , then you will want to get the Jirachi quest completed with as little strain on your shiny checks as possible. I won't post the requirements here in case some Trainers want to remain unspoiled, but it can be found very easily by googling.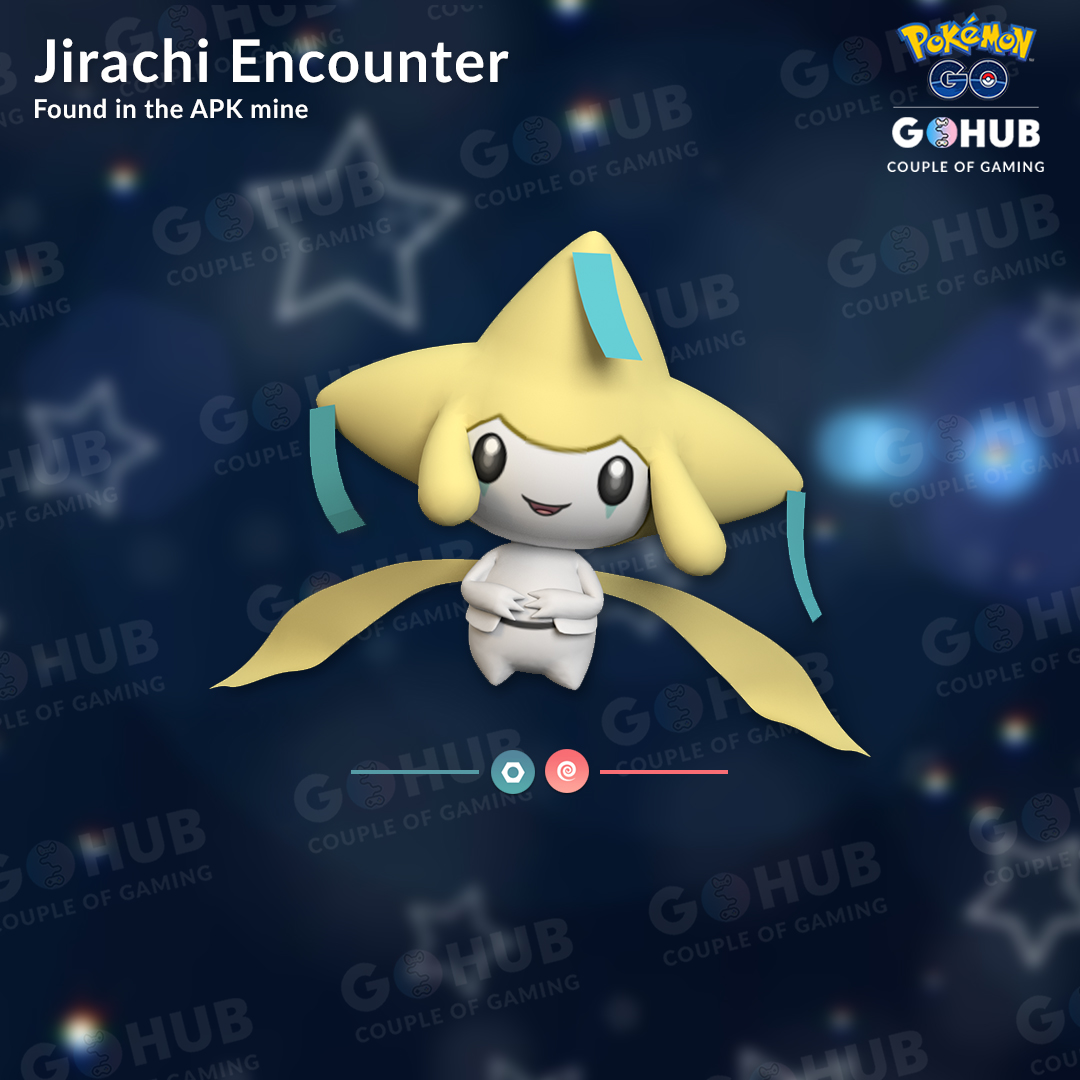 At first glance, however, the quest seems very easy to complete within your travels around the park.
Remember a Battery Pack
I have heard many reports about different size battery packs being useful – some stating that they got by with a 10K one and others taking several 20k+ packs with a back-up phone just in case (like me :O, I really want those Shiny!) As long as you have your bases covered, then you should be prepared.
Focus on NEW Shiny First
One of the standout pieces of advice I have heard was that when Trainers heard that Abra and Clefairy were released as shiny, they wrongfully assumed that they had all day to catch them and left it till later to focus on. They didn't realize, until it was too late, that they had been removed from the game entirely and any effort to find one was futile!
Create Room in Your Inventory and Pokémon Storage Beforehand
Again – this is an absolute must for anyone attending the event, as painful as it can be. But, even I managed to free up some extra space by getting rid of lower IV pokémon that I simply never use or needed to begin with – I was keeping anything over an IV of 80 for some reason before I really knuckled down and got rid of them. Alternatively, if you can't bear to see some of your older (Circa. 2017) Pokémon go, maybe consider trading them with a friend for a potential lucky before giving them the boot – We could all use a Shundo Lucky in our lives!
If You're Going to be Taking Advantage of the 5 Special Trades (and why wouldn't you) then Consider Making a Trading Sign
I have seen in lots of GO Fest videos (JTGilly's in particular), that they hand out trading signs at the event trading post where you can write onto a dry-wipe board the trades you are looking for and the Pokémon you have to offer. The only downside of this I hear is that you have to read everyone lists to understand what they're after. I saw a suggestion on TSR to make a sign using images of the Pokémon you have/want instead of text – Consider hanging this from your backpack and adding you're friend code to it to allow passing players to add you without even having to stop!
Field Research
I was told that at GO Fest – There were exactly 85 PokéStops and each quest rewards you with 3 Rare candy – Therefore giving a total of 255 Rare Candy if you complete all 85 tasks.
Some of the tasks included trading with friends, battling friends, and sending gifts to friends – So very socially orientated.
Aim to get as many quests completed as you can throughout the day but don't go out of your way to complete them as rare candy will still be available after the event ends – A shiny Abra, however, might not be….
If You're Buying Official Merch, Make it Your First Stop as it Sells Out Quickly
Needs no explaining, but it makes sense to do this early and "get it out of the way" rather than leaving it till later on and being disappointed.
Possibly Consider Bringing Food/Drink/Snacks with You
Perhaps a controversial point, but Chicago observed no security checkpoints meaning that the T&C's that advised a clear backpack, etc. were not applicable, or at least not enforced. I am also told that the lines for food trucks were incredibly long all day, so be prepared!
Enjoy Yourself!
I appreciate that not everyone wants to spend their time shiny hunting – There are/will be plenty of different activities to partake in if you want to. I hear such things as Trivia competitions, and PvP tournaments are just a few of the activities on offer.
Lastly (and most importantly) LOOKOUT FOR THE HUB STAFF AND MYSELF!
We will all be attending over multiple days at the Park, but most of us will be playing throughout Friday inside the park and giving out all sorts of crazy freebies just like we did in Chicago! We will announce our location, the key phrase, and the time on our Twitter feed closer to the time!
So there it is! – Anything I have missed, please feel free to comment below, and I will be sure to add it!