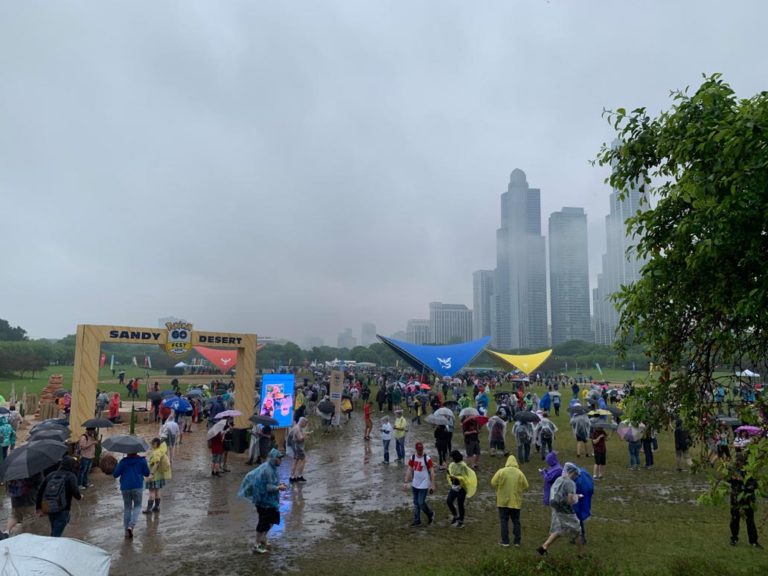 Following a thunderstorm that took place in Chicago and acting on the City of Chicago's Safety officials, Niantic evacuated Chicago GO Fest 2019 attendees yesterday, making participants lose two hours of gameplay.
Local authorities have been in communication with Niantic and the event resumed shortly after the storm has passed, but Niantic went one step further and announced a compensation day for affected players.
Actual weather conditions were rightfully described as extreme, as a photo posted on reddit revealed how the weather conditions were after the event was resumed: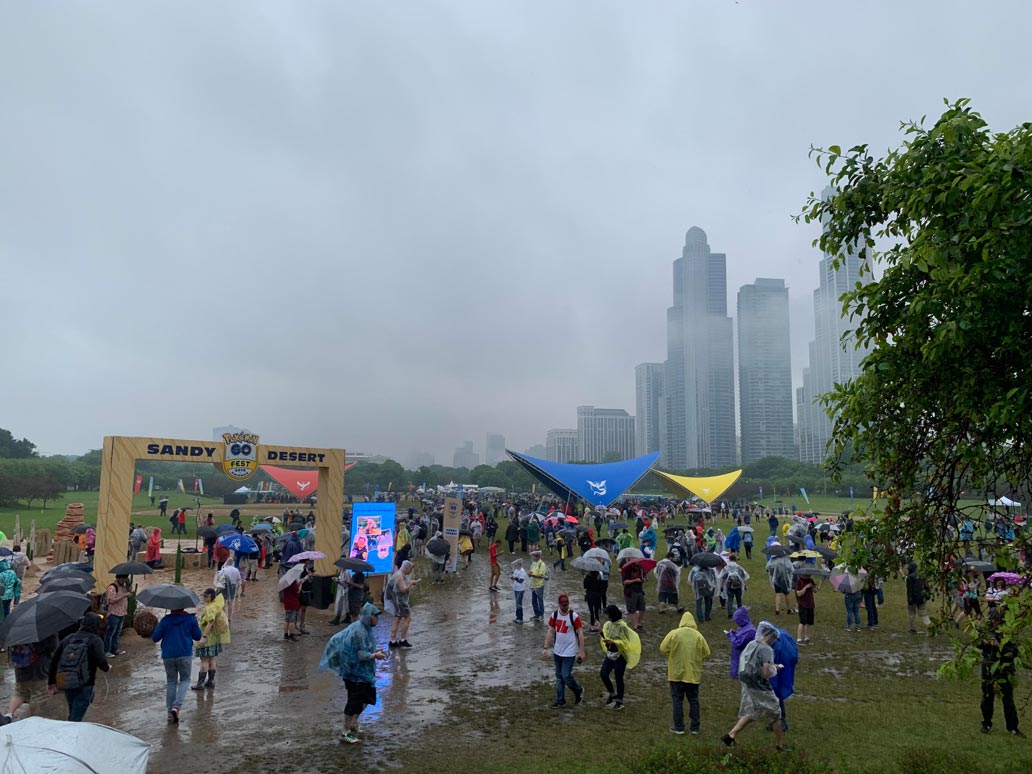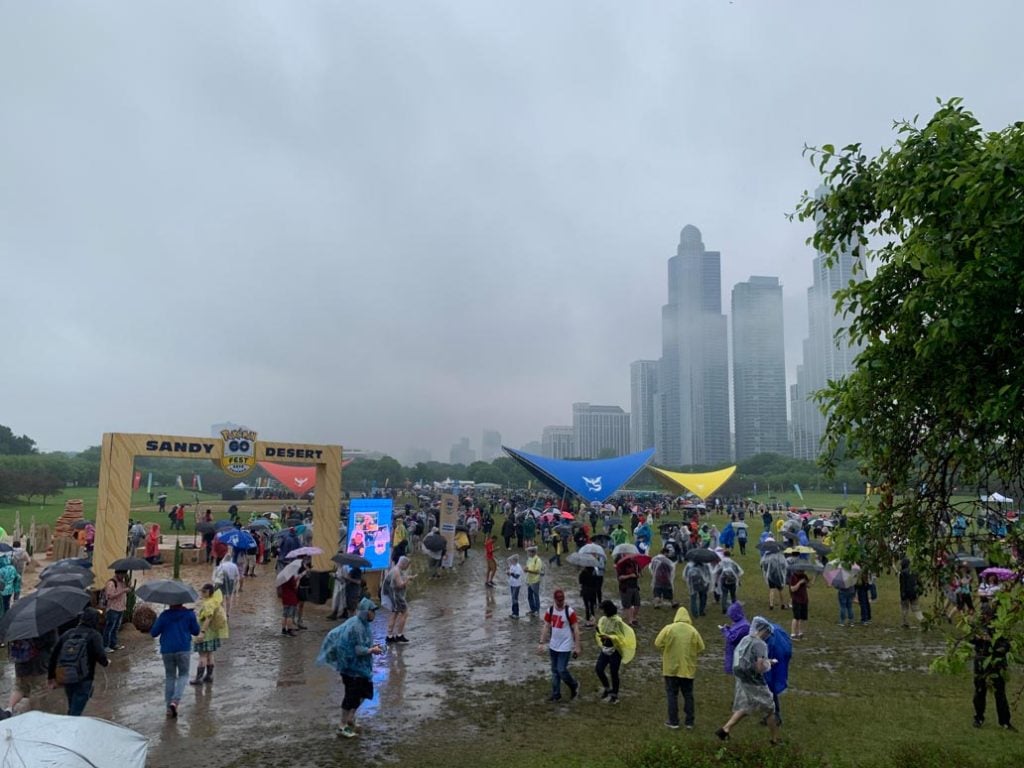 As soon as city safety officials notified the Pokémon GO team that the weather was clear, gameplay resumed and attendees were invited to return to the park (around 3:30 PM local time).
We have been working with local authorities and have been cleared to reopen the event site. Gameplay at Pokémon GO Fest will turn back on at 3:30 pm. As always, please be aware of your surroundings and stay safe. Thanks for your patience.

— Niantic Support (@NianticHelp) June 15, 2019
Players who had Saturday tickets will be compensated next Saturday with a play wherever version of a GO Fest day:
[Features]
Pokémon GO Fest Chicago featured Pokémon like Machop, Horsea, Lapras, Lotad, Ralts, Mawile, Absol and many others will appear more frequently in the wild for Pokémon GO Fest Chicago 2019 Saturday ticket holders.

In addition, similar to last year's event, all Pokémon GO Fest Chicago 2019 ticket holders will have the ability to finish their Special Research from the event after the weekend is over.
[Date + Time]
Saturday, June 22 from 9 a.m. to 7 p.m. (local time) wherever Saturday Pokémon GO Fest Chicago 2019 ticket holders are in the world.
Players are praising Niantic for their quick reaction and for improved service and communication, and it must be said – they are right.
The initial tweet was published two hours before the event resumed, immediately informing attendees that the event will be extended. The tweets that followed were simple, succinct and reassuring, rather than sending mixed messages like observed in the past.
We have been working with local authorities and have been cleared to reopen the event site. Gameplay at Pokémon GO Fest will turn back on at 3:30 pm. As always, please be aware of your surroundings and stay safe. Thanks for your patience.

— Niantic Support (@NianticHelp) June 15, 2019
We salute Niantic for a speedy resolution and generous compensation for everyone affected. If you're hungry for some onsite footage, we recommend Mystic7's new video from GO Fest 2019: