In Pokémon GO, a Mystery Box is a special item that can be obtained by connecting the game with the Pokémon HOME app. Opening the Mystery Box triggers a special in-game event during which Meltan will spawn around the Trainer for a limited amount of time (60 minutes).
Opening Mystery Boxes is the easiest way to get Meltan in Pokémon GO, and Melmetal, Meltan's ever-popular evolution. Melmetal recently received a new move, about which you can learn more in our Gholdengo and Double Iron Bash Melmetal as Raid Attackers: The Expensive Analysis article.
How to get a Mystery Box
A Mystery Boy is obtained by sending a Pokémon from Pokémon GO to Pokémon Let's Go, Pikachu! or Let's Go, Eevee! on the Nintendo Switch, or to Pokémon HOME which is available for free on your phone as an app.
Follow these simple steps to get a Mystery Box in Pokémon GO:
Create an account on Nintendo.com. You need a Nintendo Account to use Pokémon HOME, so make sure to make one if you don't have one already
Download Pokémon Home from Google Play or App Store, and sign in with your Nintendo Account.
Open Pokémon GO and go to Pokéball menu > Settings > Connected Devices and Services > Pokémon HOME and Sign in with Nintendo
Once you sign in, you will be able to send Pokémon to Pokémon Home
Select any Pokémon and confirm Transport. Your Pokémon will leave Pokémon GO and travel to Pokémon Home (*).
Be sure to open Pokémon Home and receive your Pokémon. You can't get a new Mystery Box if there's unclaimed Pokémon.
(*) Transferring Pokémon costs transporter energy. If you are transferring Pokémon to Home for the purpose of obtaining a Mystery Box, be sure to avoid Legendary Pokémon, especially shiny Legendary Pokémon. They cost too much transporter energy.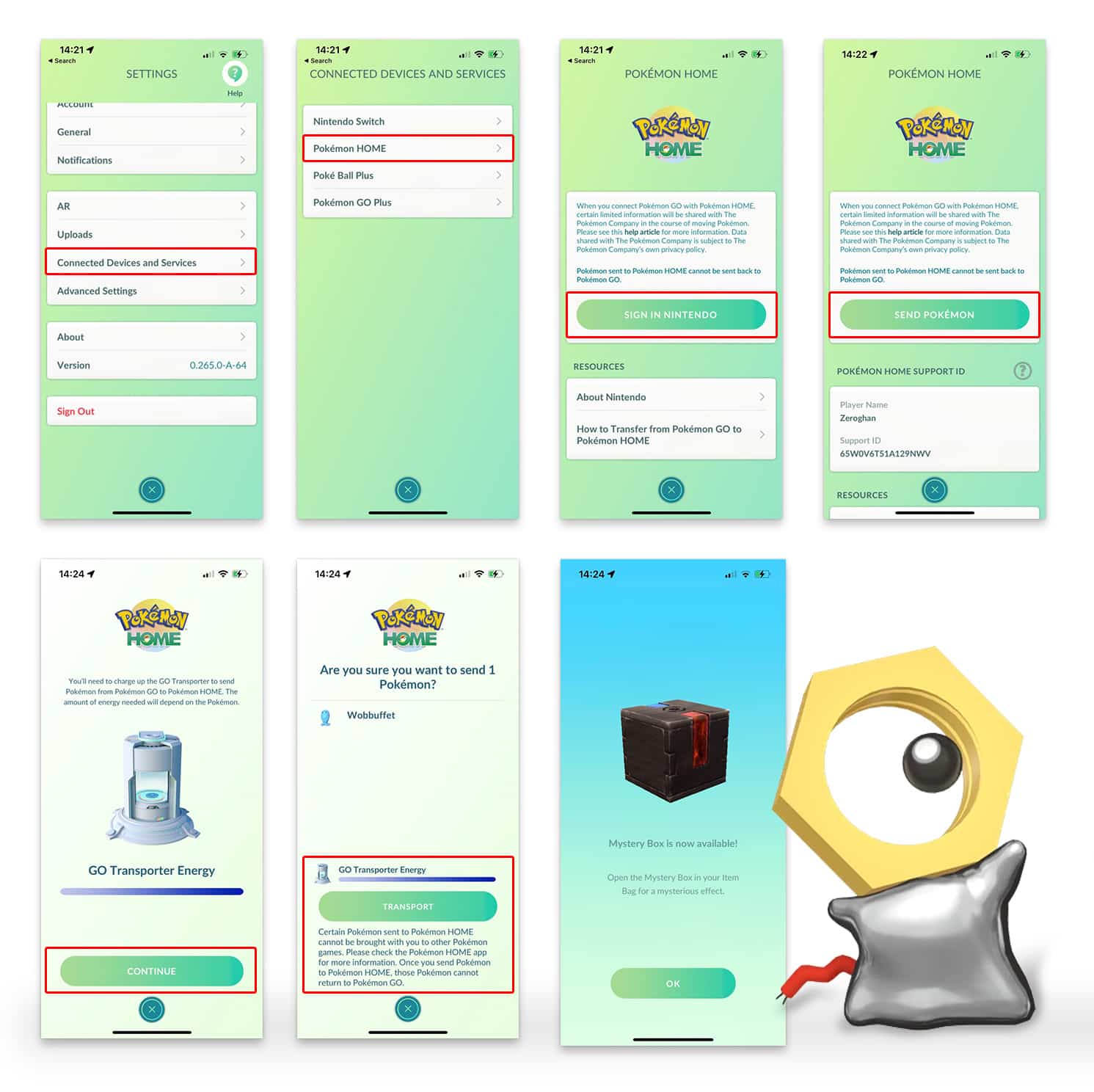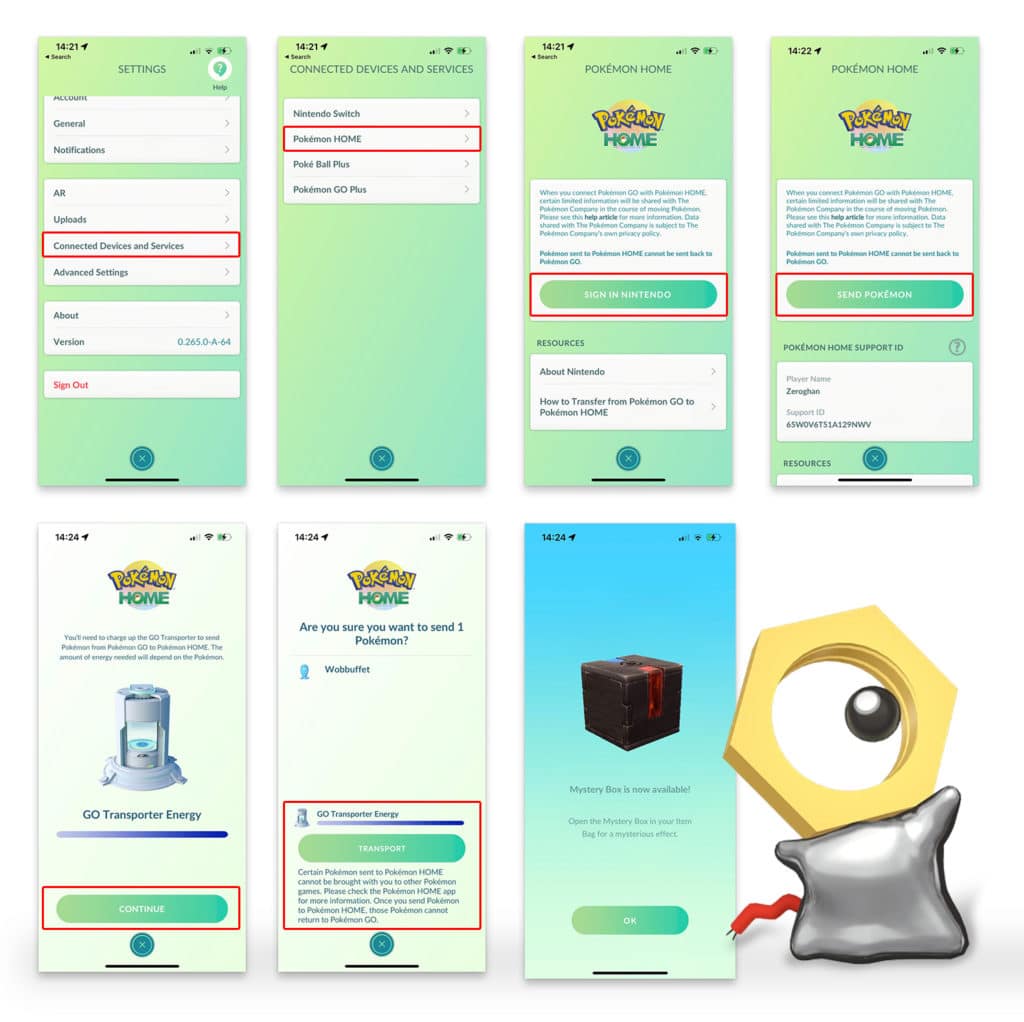 What do you get from a Mystery Box?
Mystery Box rewards a limited time mini-event where Meltan will frequently spawn on the overworld map. Trainers can catch Meltan, collect Meltan candy, and evolve Melmetal if they manage to get 400 Candy.
In addition, during certain events, shiny Meltan can be caught while using the Mystery Box. An example of a such event is the Let's GO Event that runs in Pokémon GO during March 2023.
Meltan spawns are not affected by Incense or Lure Modules.
Meltan in Pokémon GO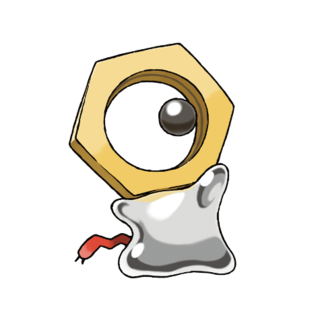 Meltan
Meltan is a mythical Steel type Pokémon in Pokémon GO. It has a max CP of 1207, with the following stats in Pokémon GO: 118 ATK, 99 DEF and 130 STA. It evolves into Melmetal with 400 Meltan Candy.
A comparison between regular and shiny Meltan and Melmetal can be found below:
Mystery Box Mechanics
Mystery Box lasts for 60 minutes.
Mystery Box can only spawn Meltan.
Mystery Box spawns are not related to walking, the frequency of spawns is the same if you move or stay in one place.
Shiny Meltan is available only during certain events in Pokémon GO
You can get a new Mystery Box every 3 days