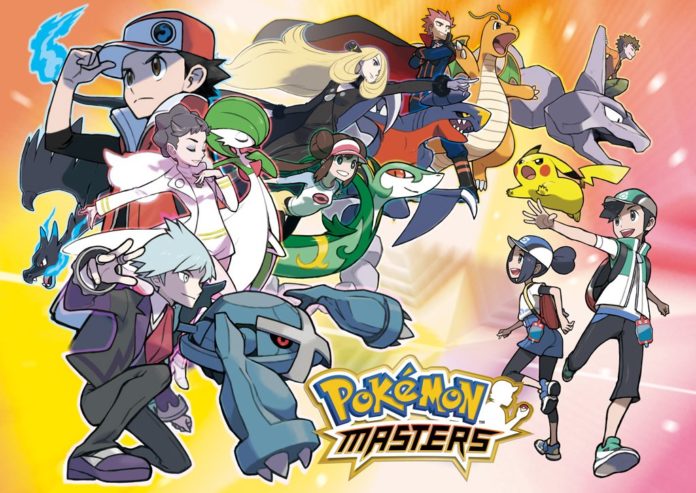 Pokemon Masters is an upcoming mobile game that features a strong emphasis on Trainer battles and gacha-style mechanics. Masters has been a trending topic in the recent weeks, as the easy pick up and play game play style really works well on mobile, plus the game doesn't have any energy nonsense to prevent you from playing. Usually, we don't write guides of this style, but after reading a ton of questions about it, it felt like something we should share, as our readers are clearly interested in learning how to play Pokemon Masters from anywhere.
Pokemon Masters is currently only available in Singapore and Canada. Luckily, you can still play even if you're not in these countries by using the magic of VPN. Here's what you need to do (to my knowledge this works only on Android):
Grab the Pokemon Masters APK from anywhere online. We are not providing any hotlinks, but they are available on basically every APK website. Make sure that it's a valid APK.
Install Surf VPN, a free VPN service that's available from Google Play store
Once you've installed Surf VPN, set the following options inside the app:

Protocol should be set to Protocol-A
AppProxy can be turned on or off. If it's turned ON, be sure to whitelist Pokemon Masters
Select Location to Singapore-2

Press Connect and start Pokemon Masters
Pick a Google Account to use, we recommend using something that's not your main account, even though gacha games almost never ban accounts that use VPNs
Profit!
Once you're in, you will start your usual Pokemon Masters adventure. I've been playing the game like this for a while now and had no problems with it. However, if there's an issue with your setup the game will alert you with…
Maintenance under way. Restarting the game.
If the servers detect that you're not from Singapore or if your VPN connection drops, the game will display the following message and try to restart itself:
Of course, this has nothing to do with actual maintenance, it's a default message that is displayed if you've tried to access the service from an unsupported country. Worry not, this doesn't mean you're banned, but until you figure out your VPN problem, you won't be able to play.
A note on APKs and Android Security
APKs are generally considered safe if obtained from trustworthy sources. They are installation packages that contain your game, in this case Pokemon Masters. Pokemon Masters is also very specific when it comes to the way it gets installed. The APK is merely a shell that downloads all of the graphical and audio assets once started. The downloads take place in stages, but you'll get through it quickly. Yes, you still have to be on the VPN while downloading assets.
We recommend that you double check the validity and trustworthiness of a website before downloading an APK from there.