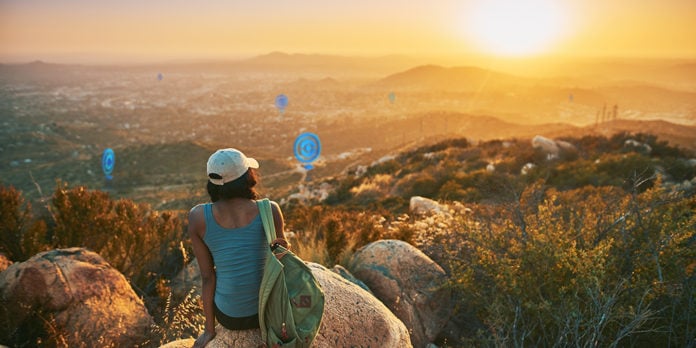 When Pokémon GO launched in Summer of 2016, many thought that we're now as close to world peace as we can be. With millions of Trainers playing, this blissful era was a time of peace, chatting, meeting new people and having fun.
However, not everyone enjoyed the cultural phenomena, as a massive class action lawsuit was filed in late August 2016 against Niantic. The lawsuit included private property owners, park managers and homeowners that were disturbed by Pokémon GO players.
This Friday, September 6 2019, the lawsuit has been finalized, following a successful settlement, bringing a new set of rules and regulations to PokéStop, Niantic and the whole POI submission and review system. You can read the whole PokéStop lawsuit and settlement text here.
As a result of the settlement, Niantic is being forced to comply with several requests, many of which will significantly change PokéStop behavior, rules and safety regulations. Niantic will have to obey these new rules for at least three years from the final settlement date (this Friday).
PokéStop complaints and removal requests
Niantic now has a legal obligation to respond and resolve PokéStop removal requests within 15 days for 95% of cases each year.
Niantic has to remove PokéStops which are on or within 40 meters of a single-family residential property. This removal has to occur within five business days of being  acknowledged or agreed to
Niantic has to maintain a database of complaints related to nuisance or trespass and requests to remove a POI, for a minimum of 1 (one) year from the date of the complaint. Niantic will also continue to avoid the placement of new POI on single-family residential property.
Niantic will maintain a form on its website whereby an owner of single family residential property can request that any POI on or within 40 meters of their property be removed. The form is already live on the official Pokémon GO website
PokéStops inside parks can be limited by park business hours
Niantic has to maintain a mechanism where park owners can request "working hours" for PokéStops placed inside the park
PokéStops within such parks will be accessible only during park's hours of operation and will be closed when the park is closed
This applies only for parks that request this change via the proper park administrator
Changes to raids
Raids must have a in-game s' screens before the raid begins reminding players to be courteous to others and respectful of their real-world surroundings. Precise final language will be determined by Niantic, in its sole discretion.
Changes to PokéStop submission review process
PokéStop reviewers have to "increase scrutiny" regarding any POI that may be located on or within 40 meters of a private single-family residential property
PokéStop reviewers have to "increase scrutiny" regarding any POI that may be located in a neighborhood park (more on this later)
Niantic agrees that it shall manually review a statistically significant percentage of new POI submissions via a Niantic employee or contractor for the principal purpose of trying to avoid POI that are more likely to lead to issues with nuisance or trespass.
Other changes
Niantic will add a new warning to the rotating warnings that appear at the launch of the game (which currently include "do not trespass while playing Pokémon GO" and "do not play Pokémon GO while driving") that states: "Be courteous to members of real-world communities as you play Pokémon GO" or something similar, with final specific language subject to Niantic's sole discretion.
Parting words
With the PokéStop lawsuit now being finalized, these changes are in effect starting today. Niantic is likely going to update OPR as soon as possible with new warnings, and these new systems should be available on Niantic's website soon (if they're already not there).
Although this ruling has taken place in the US, we expect that these rules will be applied worldwide. For example, OPR reviewers will now be forced to spend more time checking whether or not a submission is near a private house, slowing down the already abysmally slow review process. We sure hope that park owners and administrator won't be eager to disable PokéStops within their parks.
Stay tuned for further updates and developments.