Since trying to buy GO Fest tickets was a plagued with technical issues again, many people were left with nothing but already booked flights and hotel rooms. Because of this, I (FitzCity) thought it would be a great to help out and showcase some fantastic locations so that anyone can still have a great Pokemon GO experience in one of the best cities to play in.
Let's dive into these awesome locations that have more to offer than just Pokemon GO, as an added bonus!
Millennium Park
Does the name of this park ring a bell? It's where the giant bean is! If you haven't seen it, check it out. Truly a wonder of art. On the other hand, masses of Pokemon spawns, and plentiful Pokestops/gyms in such a small area makes this park a wonderful grinding area. So pop a lucky egg, star piece and stock up on some balls because this area will really benefit you!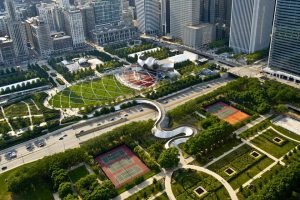 Grant Park
Didn't attend GO Fest last year as well? Although the first GO Fest was here, it's still a fantastic place to play Pokemon GO. Spawns are everywhere, including along the lakeside walkway if your trying to cool off by the Lake Michigan breeze. One report came from a trainer saying there are Pokestops every 20 feet. This park is a lot bigger than Millennium, but still gorgeous. With such a huge size, it means hatching eggs will not be an issue. Make sure to have plenty of incubators handy!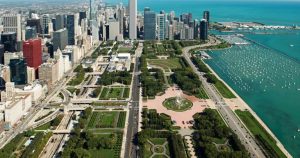 Lincoln Park Zoo
Yes, this is located exactly next to where Pokemon GO Fest 2.0 will be located. In general, zoos are always a great place to play Pokemon GO. This situation isn't any different. There are a lot of Pokestops and enough spawns to keep you occupied. Plus, it is a great place to take your family if you have kids coming along. If you really want to get the most out of your experience with your family while here, just connect your GO Plus and enjoy!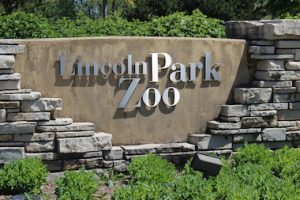 Conclusion
These aren't the ONLY great places to play in Chicago, but they are definitely worth it. Besides, parks and the zoo are going to be a safer way to play. So no need to worry about being safe! It is also worth noting that because this is such a large city, there are practically no issues having enough people in a raid lobby to take down a Tier 4 or higher raid. The raid scene is still prevalent in the more dense areas of Chicago.
Lastly, anywhere in the city will have tons of new Pokestops to spin and spawns galore. The only problem is the huge buildings. They can mess with your GPS from time to time. All in all, try to have fun and let us know if we missed any great locations to play at in Chicago. Stay safe trainers and happy hunting!