As announced on Monday, Pokémon Go Fest 2018 will be taking place once again in Chicago, Illinois at Lincoln Park. But just like last year's main Pokémon Go event, there will be a special Regional Pokémon making its way to the festivities. Last year saw Heracross make a brief migration to the event, but this time attendees will get the chance to catch the Indian Regional Pokémon, Torkoal!
Special Guest – Torkoal
In a post on the game's official website today, we see an image with several well known Pokémon in the foreground, but also with Torkoal hiding in the bushes to the left hand side of the image.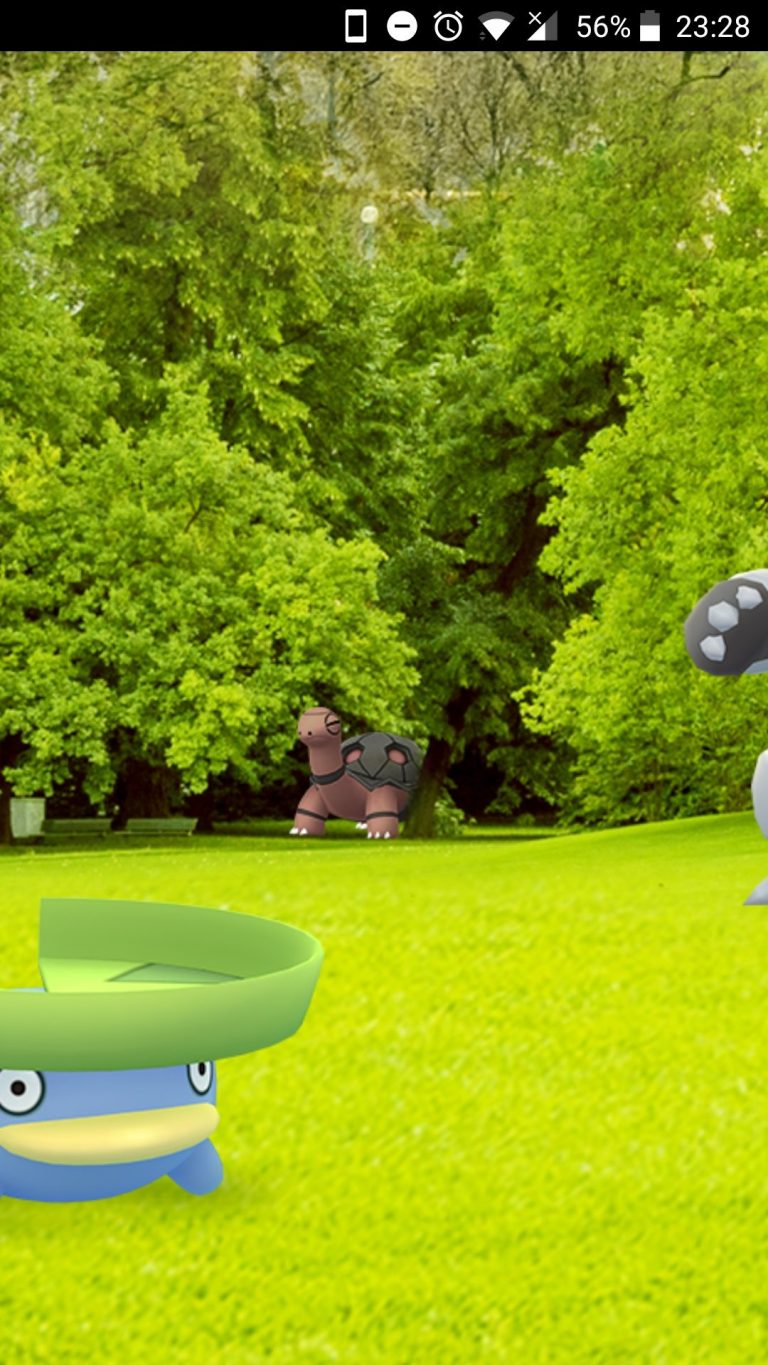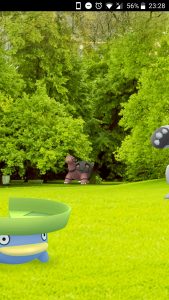 Somewhat predictably, there's also a B Unown on the right hand side of the image too, but what would a location based Pokémon Go event be without a few appropriately chosen Unown letters (or inappropriately chosen in this case, a B Unown)?
New Special Research
The post also mentions that there will be "new Special Research that leads to exciting rewards". We expect that this will initially only be available to Go Fest attendees, but will hopefully get extended to everyone else at some point. There are no indications as to what the reward for the Special Research will be as yet, but we would be very surprised if Niantic didn't offer a new Mythical Pokémon, which means either Celebi, Jirachi, or Deoxys could soon be in Go Fest attendees' Pokedexs!
One Day Only
Trainers planning to attend this year's Go Fest should also be aware that, although they will be able to purchase tickets for both days of the event, each Trainer's account will only be able to take part in one of the days. Tickets will be available for purchase at 9:00am PDT on May 11th from the official event website.
DO NOT RESELL TICKETS
If you can't go, or don't go, don't buy tickets. First of all, it is really unfair to people actually able to attend and unable to get tickets. Secondly, Niantic has been really clear on the matter:
Ticket holders who attempt to resell tickets or attend multiple days will be in violation of the Pokémon GO Fest 2018 Event Terms and Conditions, and run the risk of having their access to the event denied.
The Pokémon GO Hub strongly discourages people to resell tickets under any circumstances. Not only will you or the person you are selling them to simply run the risk to see your or their access denied once on site, but it illegal in the state of Illinois. As stated, if you can't go, or don't go, don't buy tickets; there will be plenty for everyone around the world to enjoy.
As another measure, you can only buy 6-single day tickets, as stated in the Pokémon Go Live announcement, and every ticket must be registered to a valid Pokémon Trainer Nickname. This may just be an added measure to prevent the resale of tickets, so do not mess with the rules!
Don't Worry If You Can't Make It…
As stated previously when the festival was announced, Trainers who cannot make it to Chicago will still get chance to celebrate Go Fest 2018 in a unique way, no matter where they are in the world. They have yet to announce in what way that will be, but we would speculate that it will be in a similar way to last year in that we all have to work together to unlock the rewards that are on offer, like bonus XP, Stardust, spawn rates, and maybe even temporary regional Pokémon migrations!
Let's allow ourselves some speculations…
Trainers, be aware, take this with a grain of salt, we are only dreaming, but wouldn't it be amazing if Niantic were to introduce a new Legendary Pokémon, or perhaps a new EX Raid boss (are we pushing it?)? Lugia was introduced at last year's Pokémon GO Fest, so we can definitely dream.
The introduction of a Shiny Pokémon is also a possibility given the recent introductions of Shiny Pokémon through events (like the recent Makuhita and Meditite).
We can't wait to see what surprises Niantic have in store for us during this year's Pokémon Go Fest!!