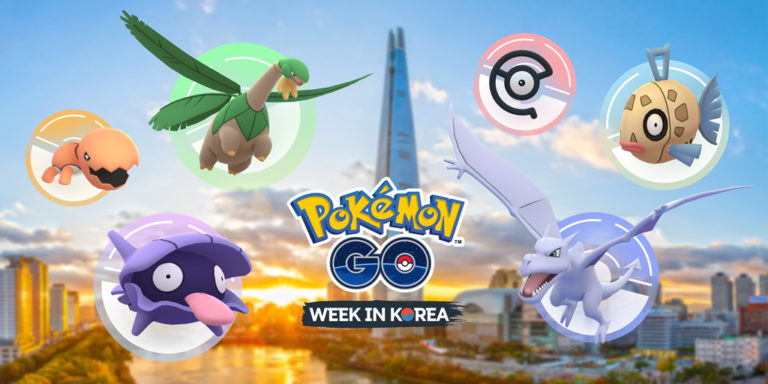 Pokemon GO officially launches in Russia
Pokemon GO has finally officially launched in Russia, after more than two years of availability in other regions of the world. Russian players were able to participate in the game by downloading APKs, but starting today, official downloads are available from Google's Play Store and Apple's App Store.
Curiously, the prices in the Russian version of the game went up following the official release, likely fixed at a price that Niantic deems appropriate for the ultra wide Russian market.
We wish all the best to fellow trainers joining in from Russia. As you may have heard, in Russia, Pokemon catches you.
Pokestop submissions could be coming soon
Omar H. Tellez, Niantic's business developer for the LATAM region, has shared the following tweet on his public Twitter profile:
#PokeStopsForAll stay tuned #WeHearYou #VamosNianticLATAM

— omar h tellez (@ohtellez) September 10, 2018
"PokeStops for all" is a hashtag players in the LATAM region chose as an umbrella hashtag for all types of efforts and mini-protests on social media, urging Niantic to address the lack of PokeStops in that region. Omar's acknowledgment comes after a grueling social media campaign that shows no signs of stopping, and the addition of #WeHearYou is comforting.
Following on a series of APK discoveries that indicate that a brand new PokeStop submission system is in active development, we expect to hear more about this soon. Maybe even before the end of this year.
Pokemon Fiesta takes place in Korea, Sep 14 – 26
A new Pokemon GO Week is taking place in Korea again, exclusively available for Korean trainers from September 14 (Fri) to September 26 (Wed). The free event features special increased and never-before-seen spawns:
Niantic has partenered with Lotte World Mall to create a special experience in Seoul with Pokemon pop-up stores, a Pikachu parade and a special Pokemon GO strap giveaway at Lotte World Mall Outdoor Square Pokemon booth from September 21 (Fri) to September 26 (Wed). The strap is given away on a first-come-first-served basis.